Ft. Smith Union Station

H. E. Huber Collection
1911 photo of Union Station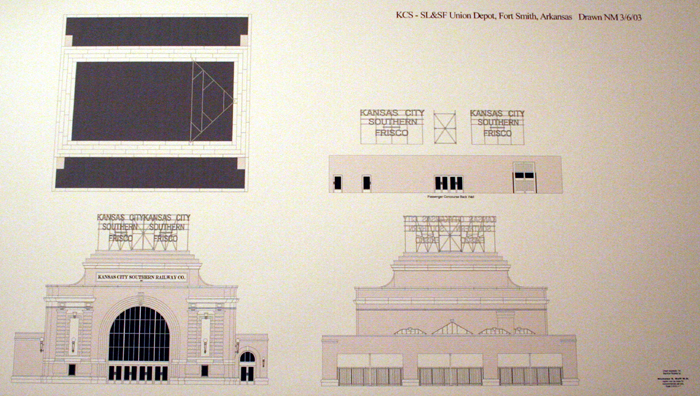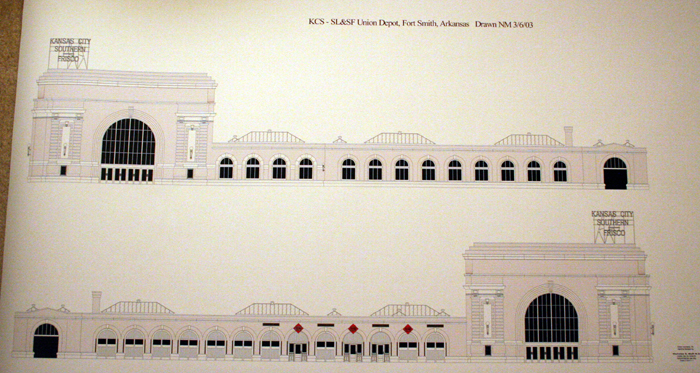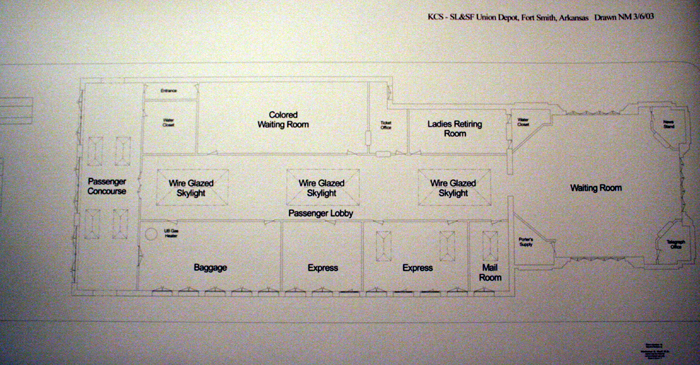 These plans were drawn and furnished by Nick Muff, MD. Click on any image to get an enlargement.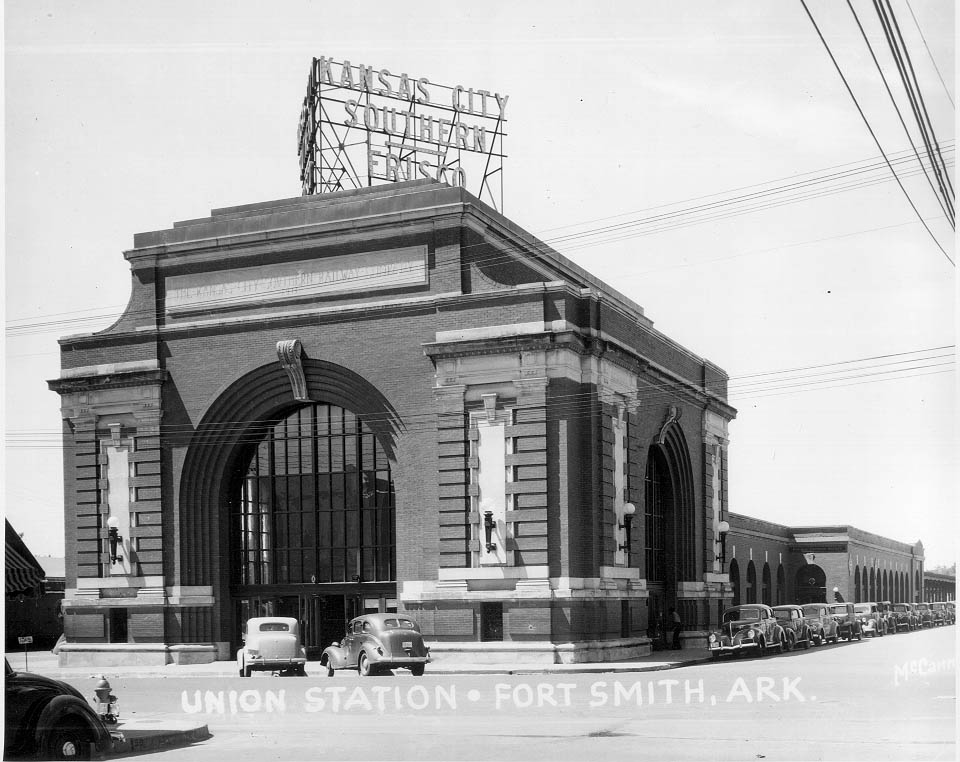 Mike Condren Collection
Union Station in Ft. Smith, AR used by the Frisco and Kansas City Southern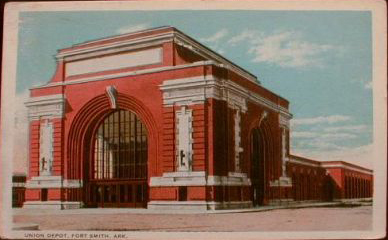 Mike Condren Collection
Ft. Smith Union Station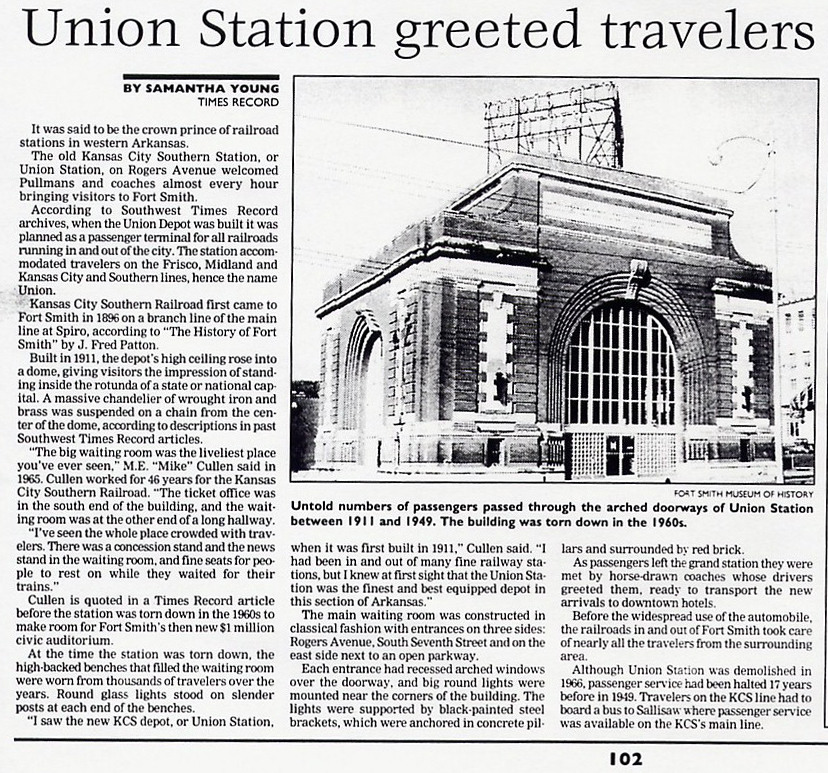 Article from Southwest Times Record
Corrections to the above article by H.E.Huber: Samantha Young's article on the FS Union Station was in the Times Record book "Insight 2000." She had 4 errors in the first 4 paragraphs that I spotted right away. She called the Midland Valley RR just the Midland and the KCS as the Kansas City and Southern lines. This was in the 3rd paragraph. In the 4th she had the "Kansas City and Southern arriving in Ft. Smith in 1896. It was the Kansas City, Pittsburg and Gulf and the year was 1898. She was quoting J Fred Patton and he was wrong, but the KCP&G arriving on the Spiro-Ft Smith branch line is correct. With all due respect to J Fred Patton he isn't 100% correct on Ft Smith history especially when writing about the railroads.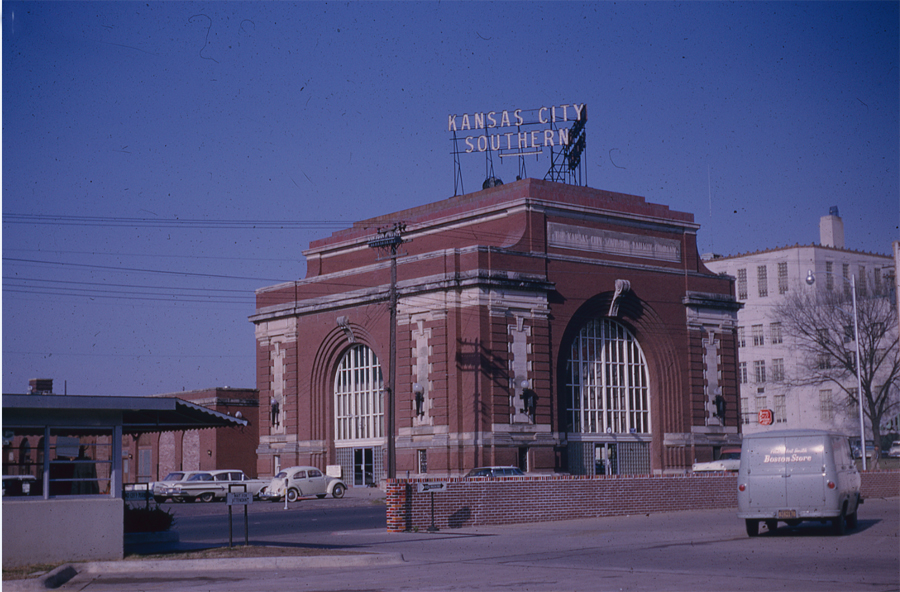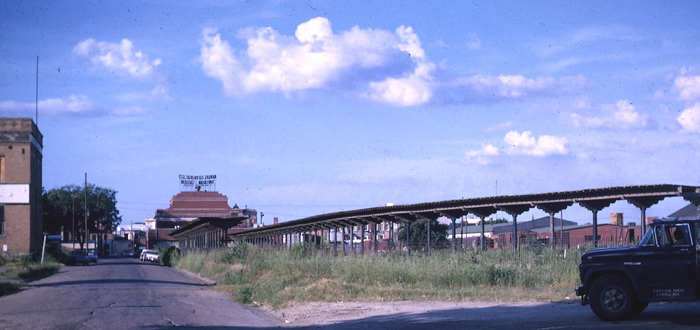 Mike Condren Photos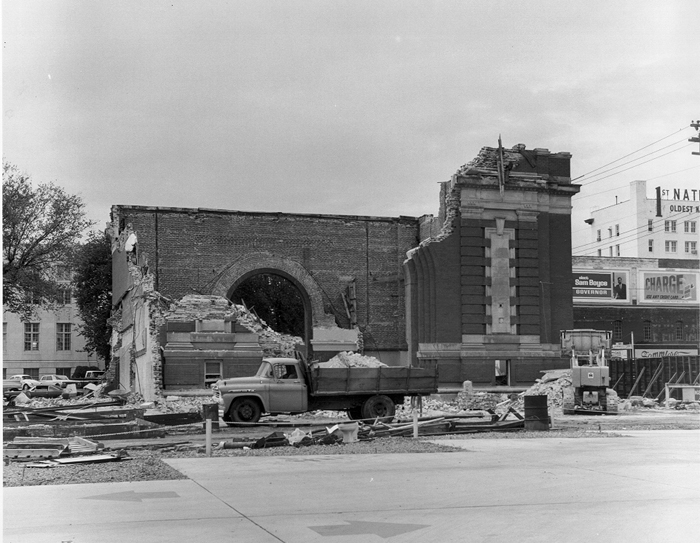 Louis A. Marre Collection
The demolition of Union Station, 7/20/66.
Return to Ft. Smith/Van Buren Historical Railroad Pages
This site is maintained by the Arkansas Boston Mountains Chapter of the National Railway Historical Society located in Springdale, Arkansas



Home of THE ARKANSAS SCRAMBLER
For questions, email arkyrail at outlook.com