Flying Scotsman's Trip to US
by Mike Condren
The "Flying Scotsman" toured the US in 1970. I drove to Mexico, MO to meet up with the train. I then chased it into St. Louis and toured the train in St. Louis Union Station.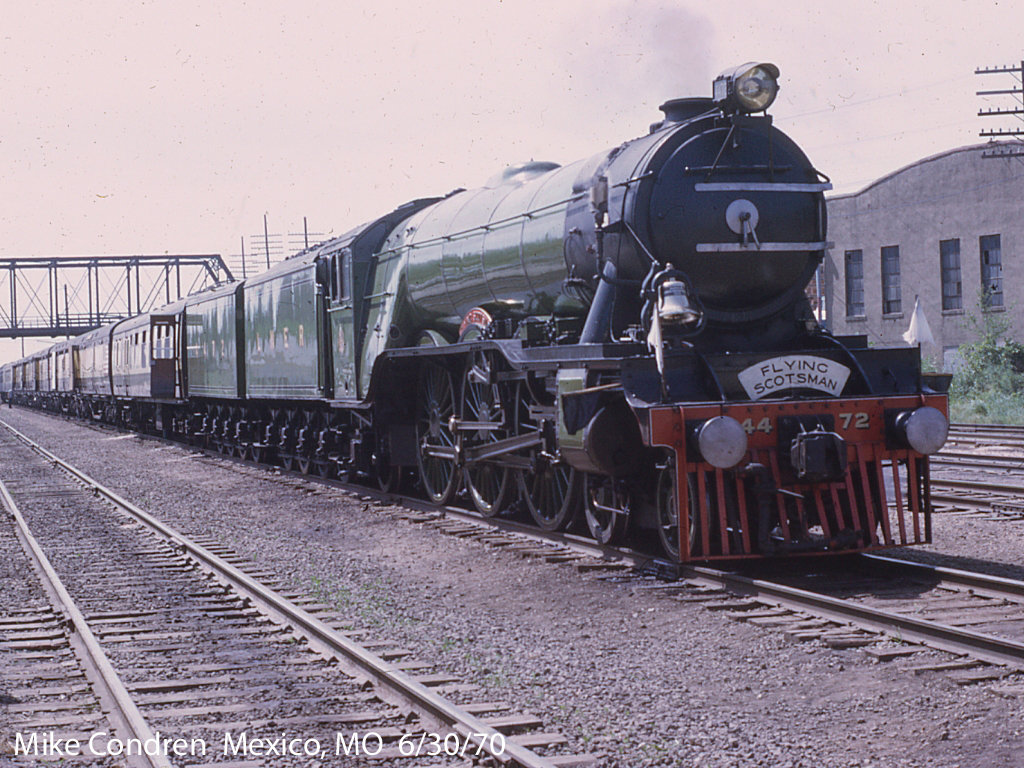 To operate on US railways, the L&NE 4472 had to have a headlight, bell, and whistle added as seen here.
This is a typical Pullman sleeper.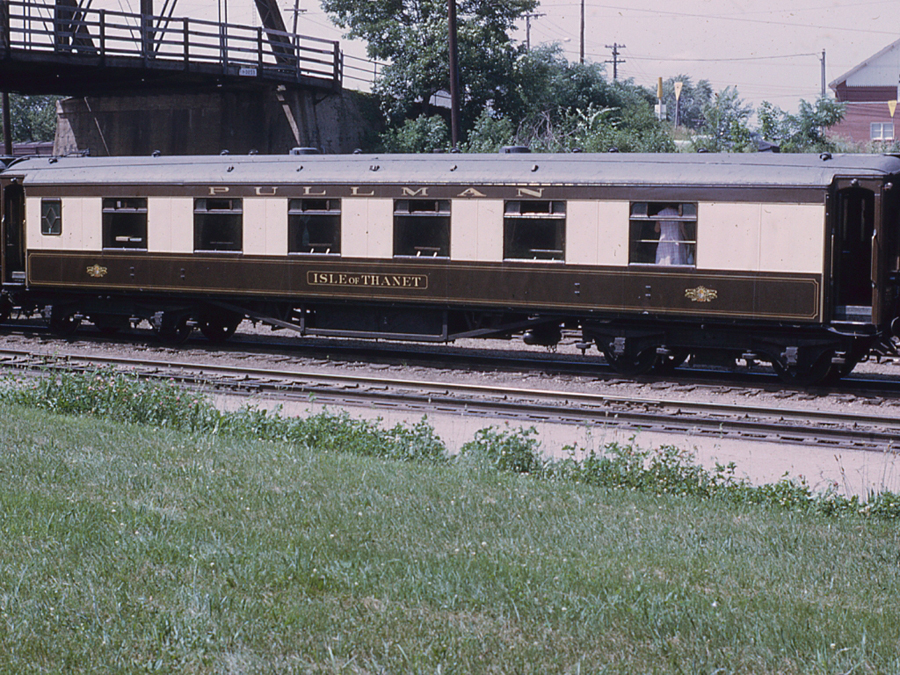 The rear car was an Observation.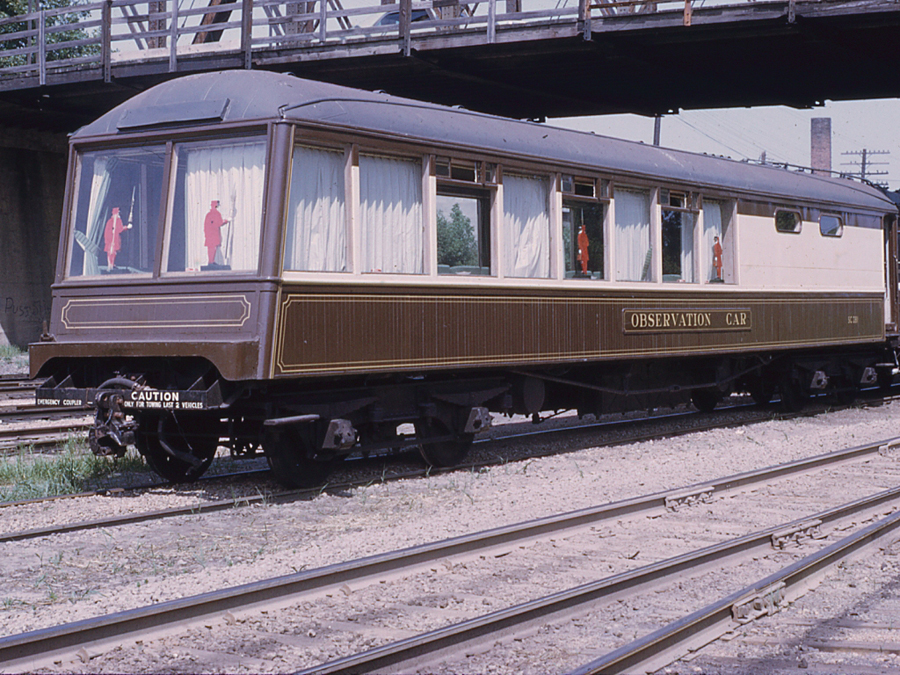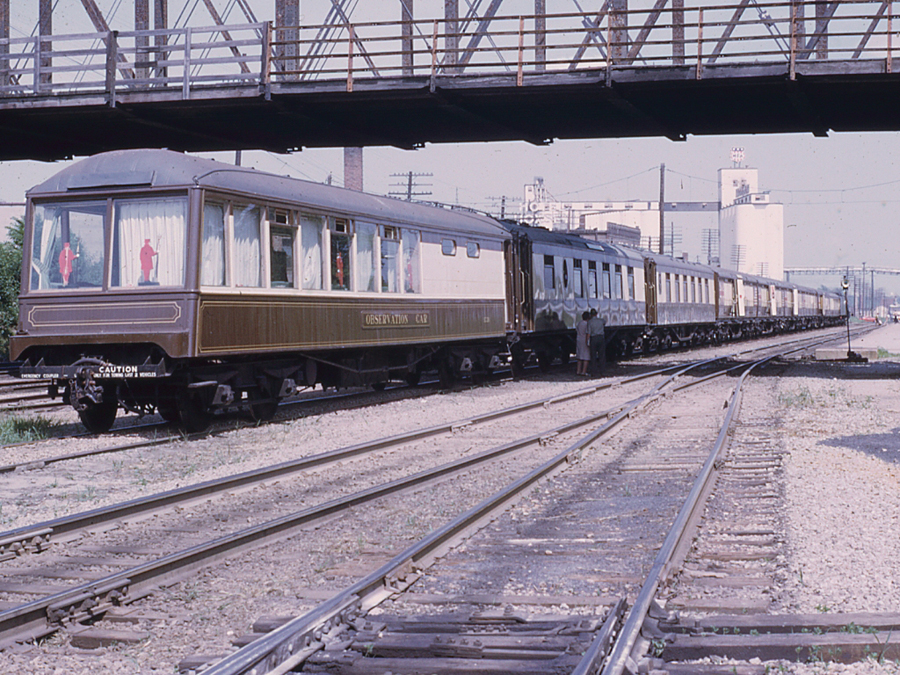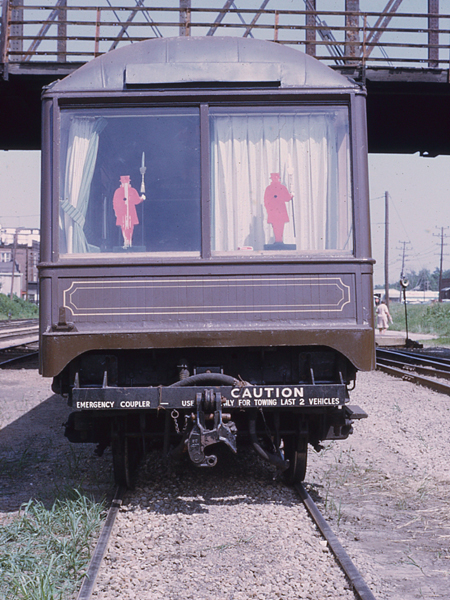 | | |
| --- | --- |
| One of the crew members is polishing the excentric rod. | |
While I was taking this picture, I noticed that I was standing next to Jim Boyd and pointed out to him that the 3 F3s were all different versions.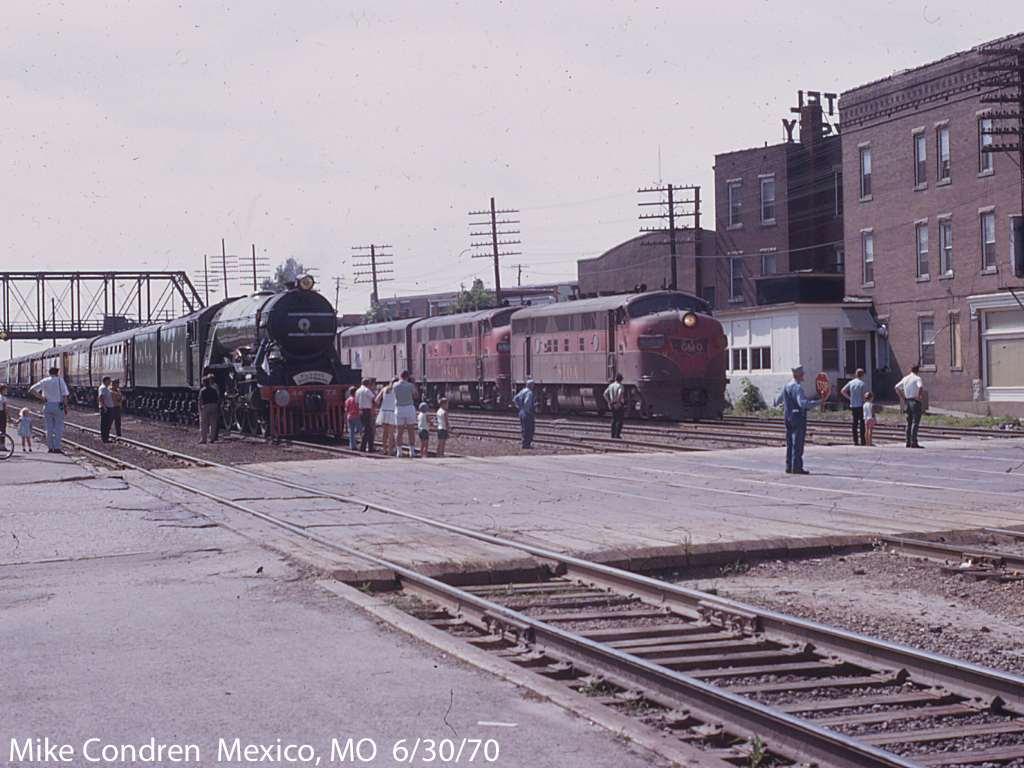 After leaving Mexico the Flying Scotsman met a freight in a siding at Montgomery City, MO.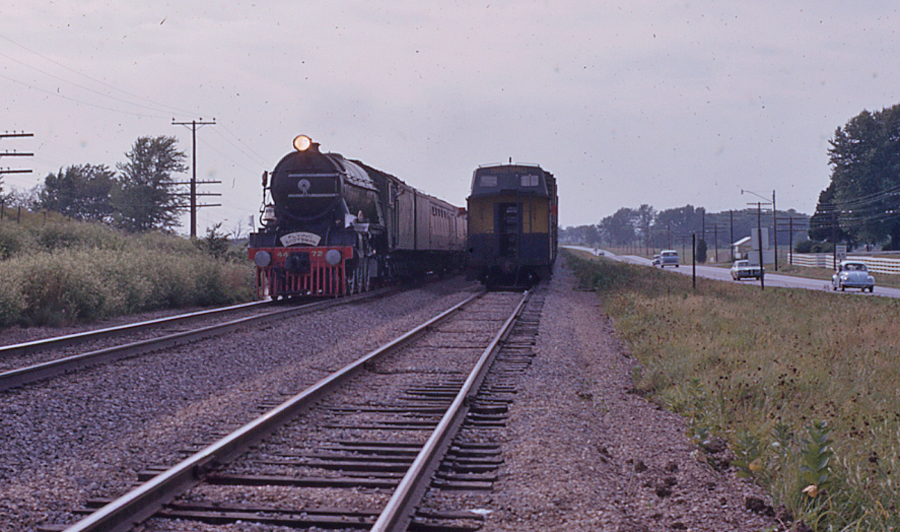 The Flying Scotsman was next photographed at a location that I had caught the Golden Spike Centennial Limited a year before.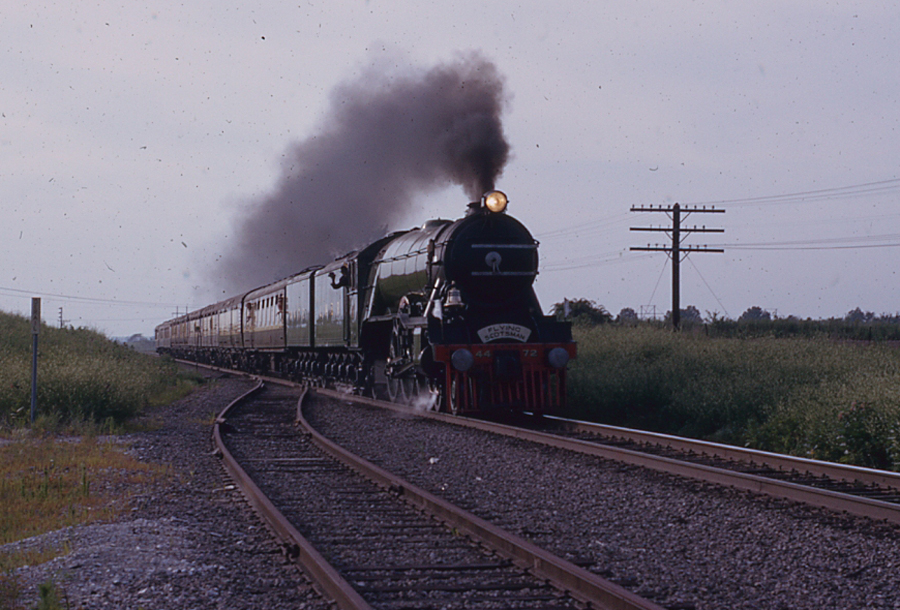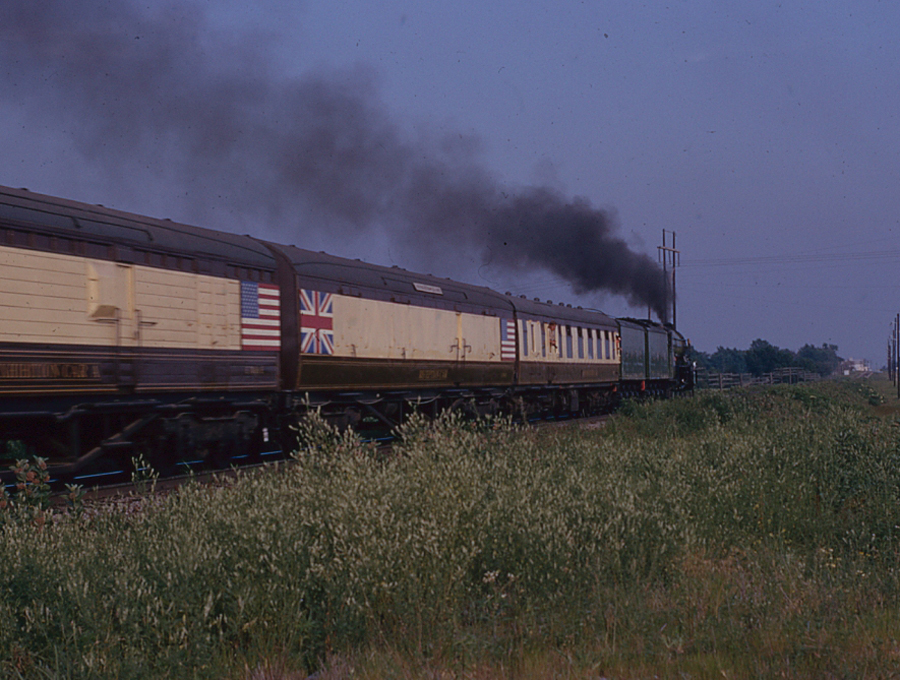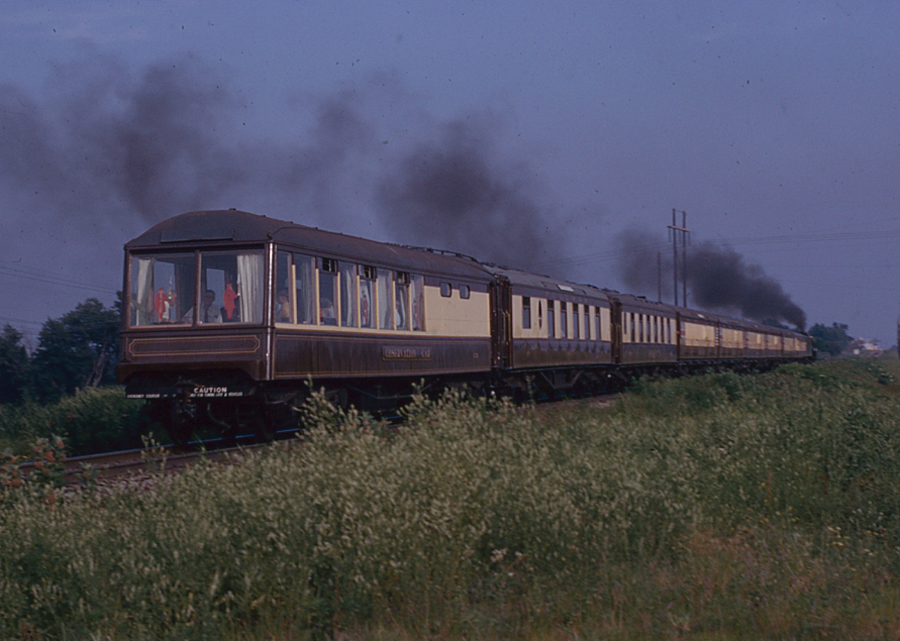 | | |
| --- | --- |
| Near High Hill, MO, the firebox of the steamer triggered a hot-box detector, but unlike what happened a year earlier, the train only slowed to check for problems. | |
Our train is next seen crossing over I-70.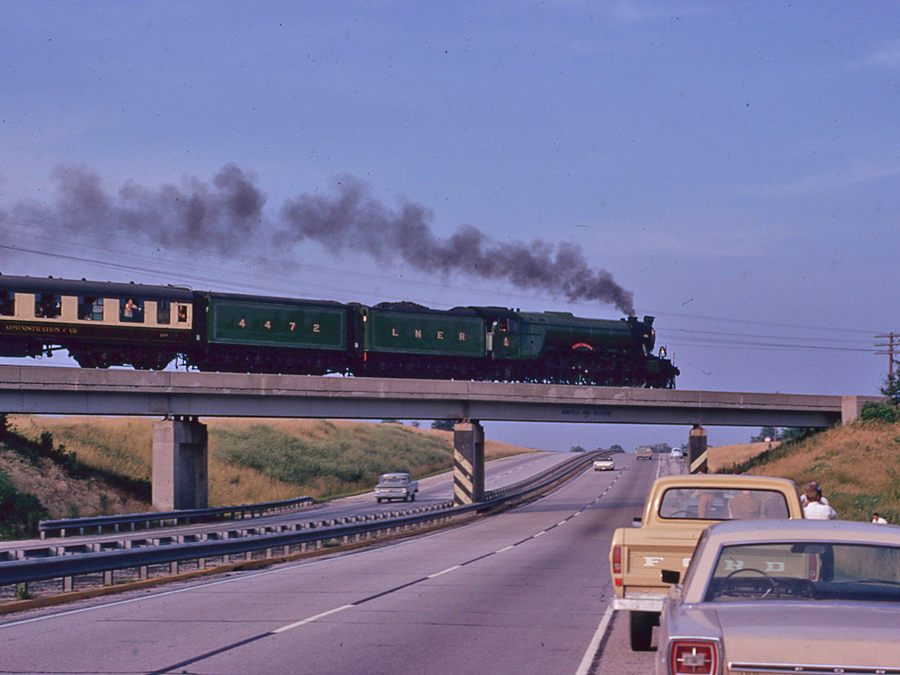 Next came a little pacing at speed.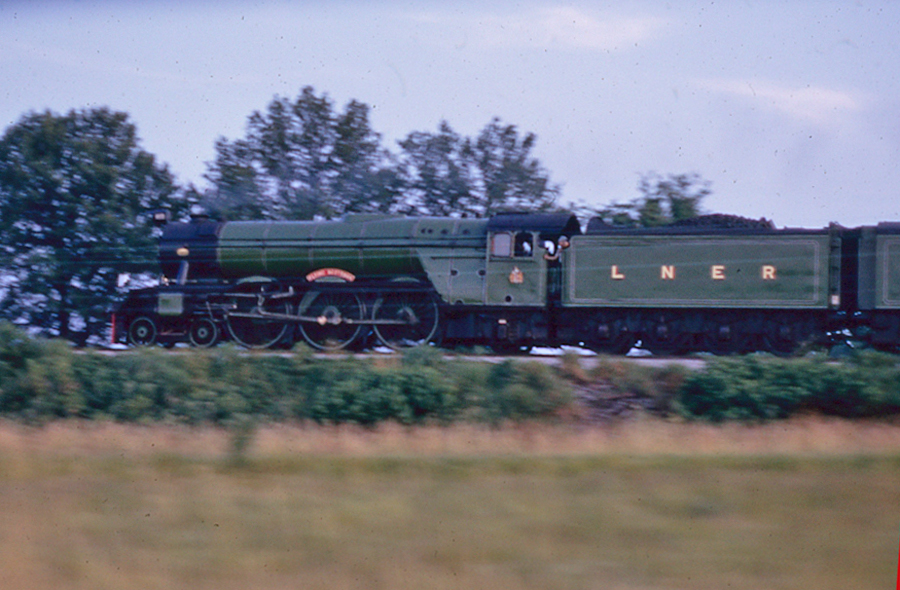 It is next seen from "Chase 1" crossing over I-70 again.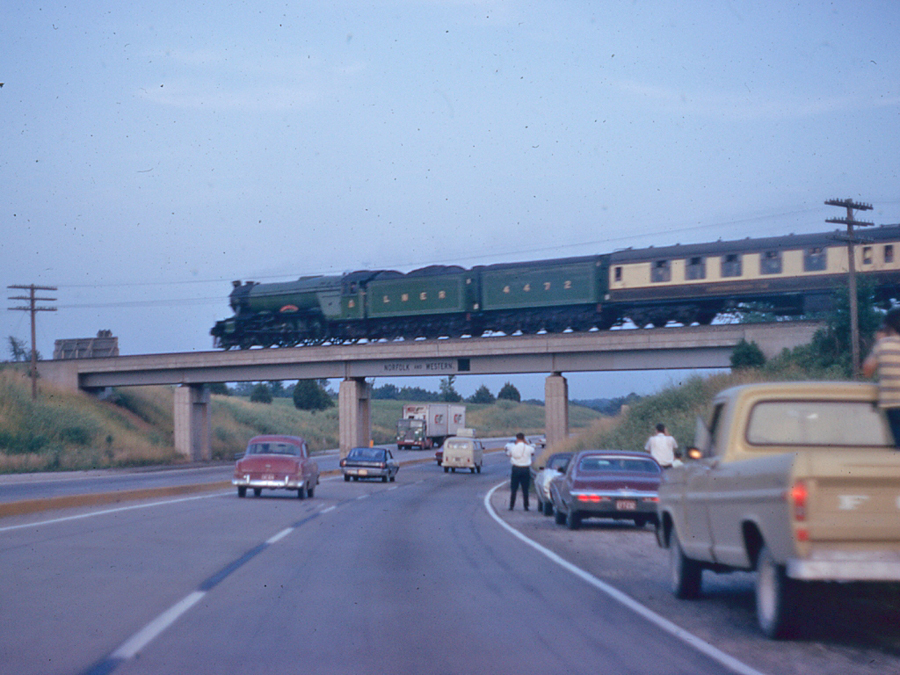 | | |
| --- | --- |
| "Chase 2" was driven by fellow Rolla student, John Beirne. His future wife, Ann, caught "Chase 1" in the maroon Camero about to pass under the train. | |
I next caught it at this highway overpass near Wentzville.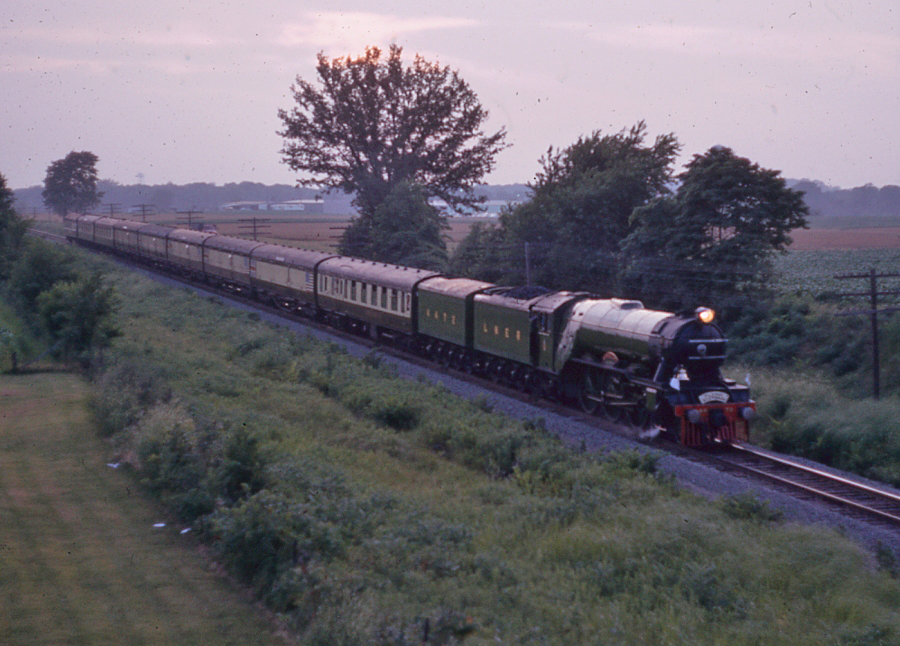 My last shot was near the Lambert Field in Bridgeton, MO as it was starting to get dark.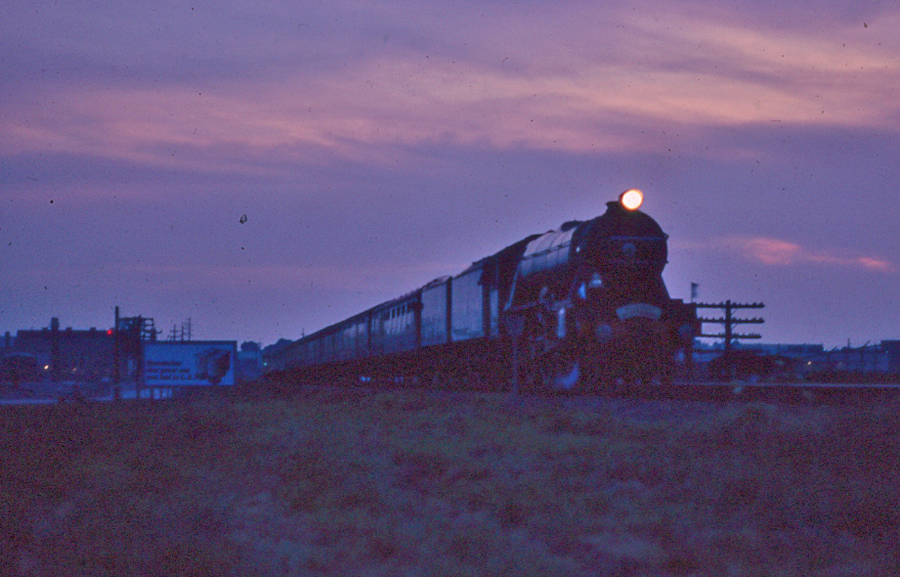 However, the chase did not end as I continued to Union Station where I watched this high drivered engine struggle with its train as it tried to back into the station. The engine exploded in sparks each time it passed through a double slip switch.
| | |
| --- | --- |
| The Rolla student chasers visited the train on display in St. Louis Union Station, had a glass of ale in the observation car, and had their picture taken by the future Mrs. Ann Beirne beside the main driver of the locomotive. L to r: Tony Marchiando, driver Chase 3; Mike Condren, driver Chase 1; and John Beirne, driver of Chase 2. At the time of the chase John and Tony were living in a second floor apartment in a building next door to the building that Mike's second floor apartment was in. Need I say lots of slide shows in my apartment where the projector was a permanent fixture in the living room outside the slide closet. | |
A week later I drove to Decatur, IL but did not get any action shots and the station was so crowded that I got only the shot of the bell donated by the Southern Railroad. Part of the reason for the crowd was the advertizing by local businesses.
The message posted by Sandy worked. Look at John Beirne's photo of the crowd at the station.
This page was designed and is maintained by Mike Condren. If you have materials
that you would like to contribute, contact me at mcondren@cbu.edu