Wisconsin & Southern Railroad
E-units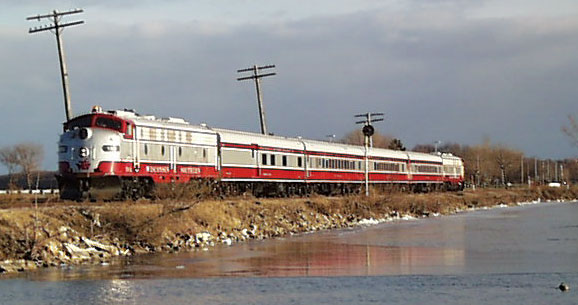 WSOR #10A leads an excursion for Madison Train Show, Feb., 1999. The lake is still partially frozen. Note the ice fishing in the view below.

Ice fishing on Lake Monona, Madison, WI, Feb., 1999.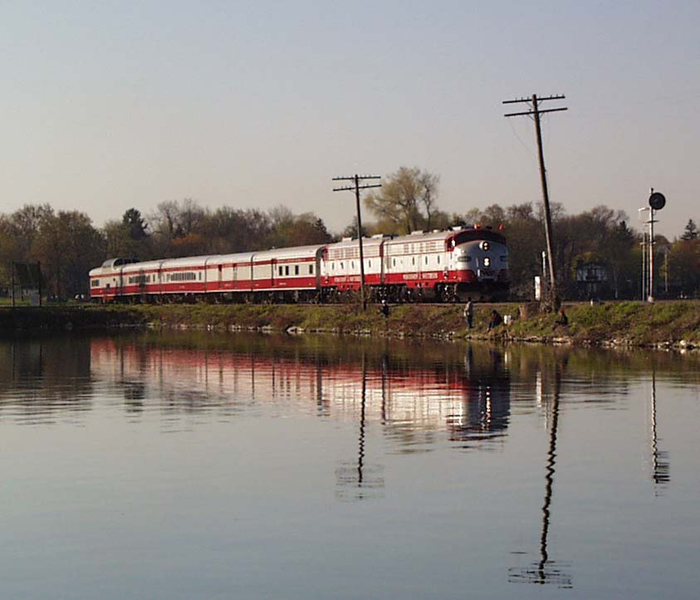 Wisconsin Southern Excursion, May 1, 1999, Lake Monona, Madison, WI.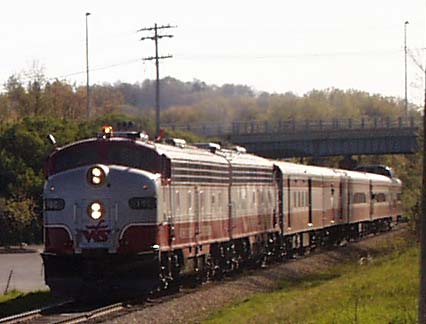 The excursion was chartered by travel agency for "rare mileage" ranfans.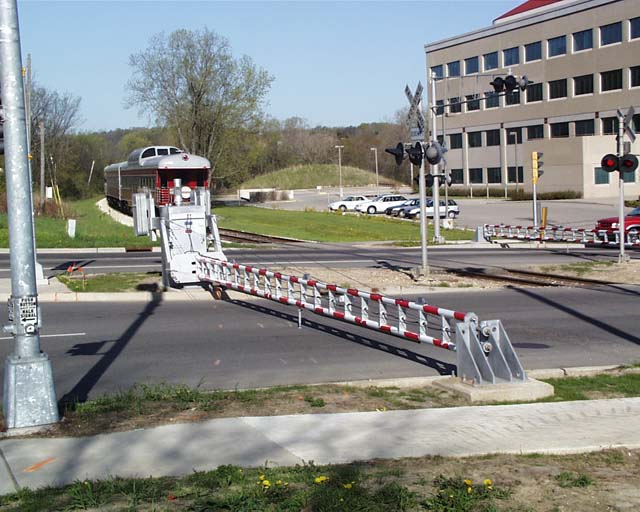 At the time of the photo, this was the only installation in the U.S.of positive stop crossing gates. Tested to stop a full size pickup at 40 mph! Truck is totalled! Not good for driver. On the otherhand the vehicle and driver would not fair any better driving in front of or into the side of a train.

WSOR 10A on business train at the 25th Anniversary Celebration at Janesville, WI 7/9/05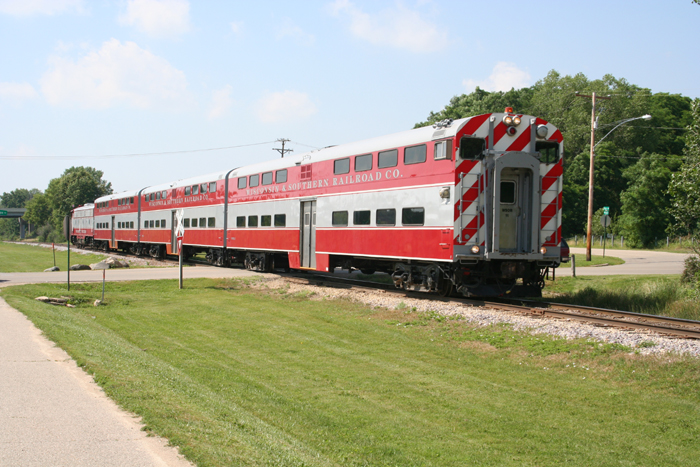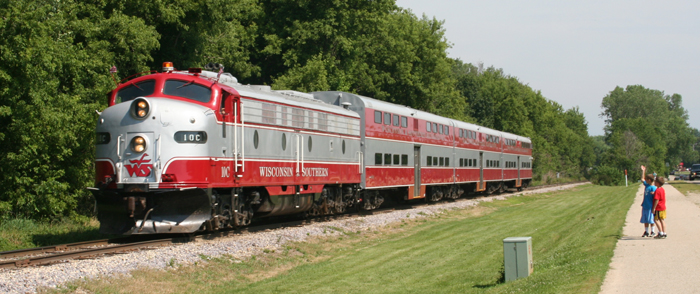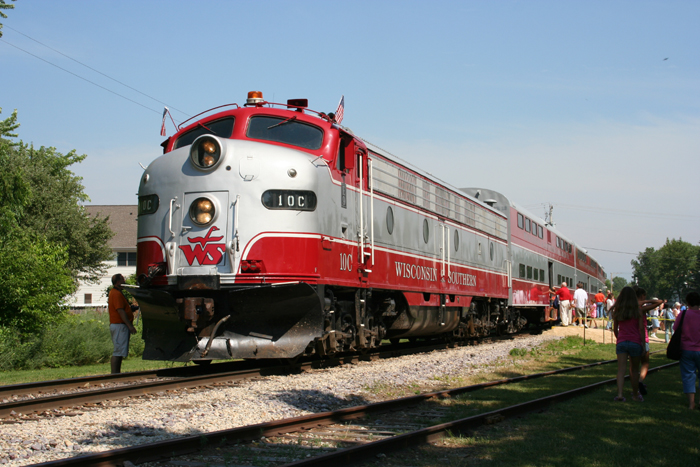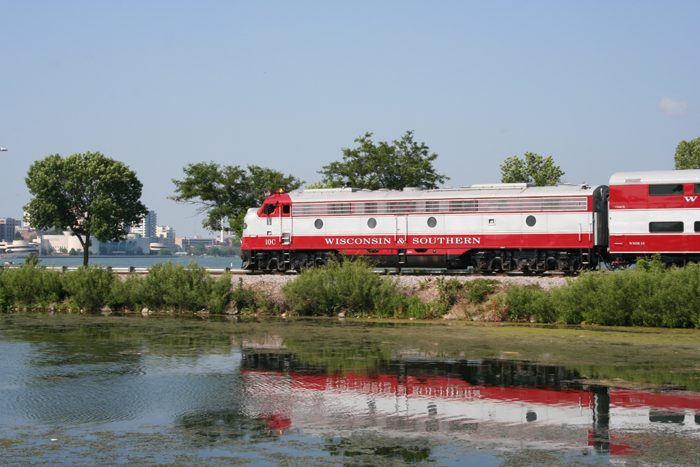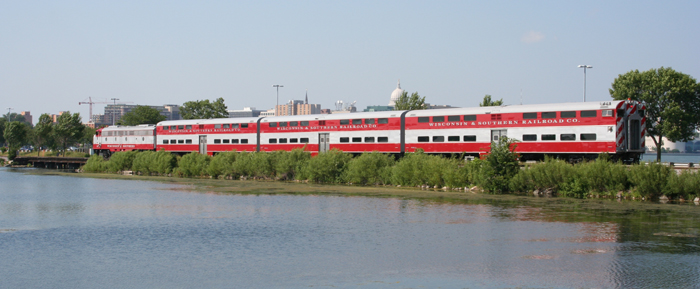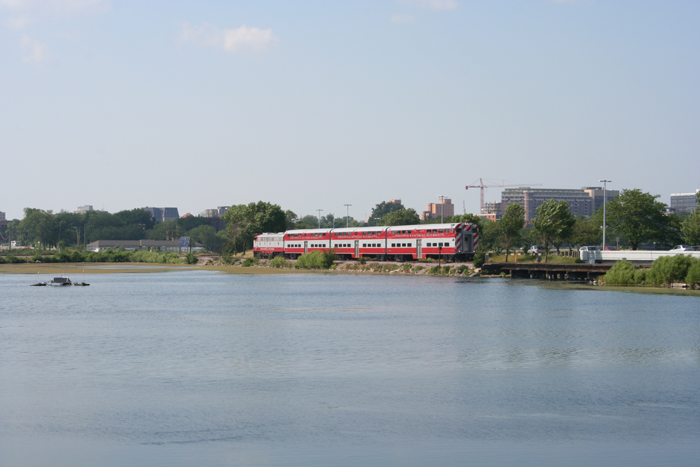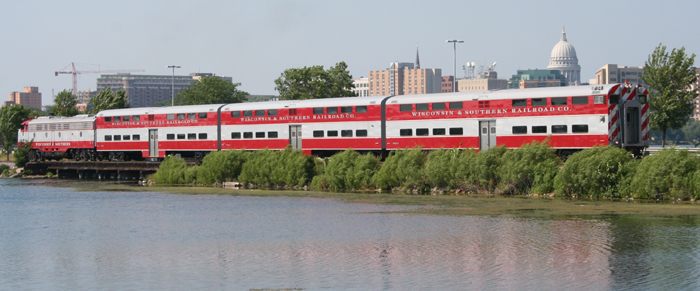 As part of their 4th of July Celebration, McFarland had rides on the WSOR from a park in their city to "MX Tower" and return. I viewed 3 such trips. But I suspect there were more. THis made for a very attractive train in a pretty setting, especially on the causeway across Lake Monona with state capital dome in the distance. This former MILW line crossed the former C&NW line in the middle of the lake, the only known such crossing. In more modern times, a causeway was built along side for auto traffic.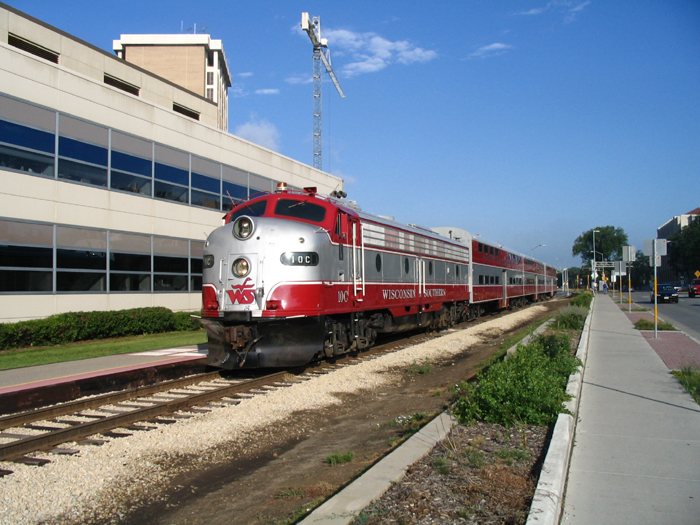 WSOR 10C along Campus Drive in Madison, WI 7/22/05.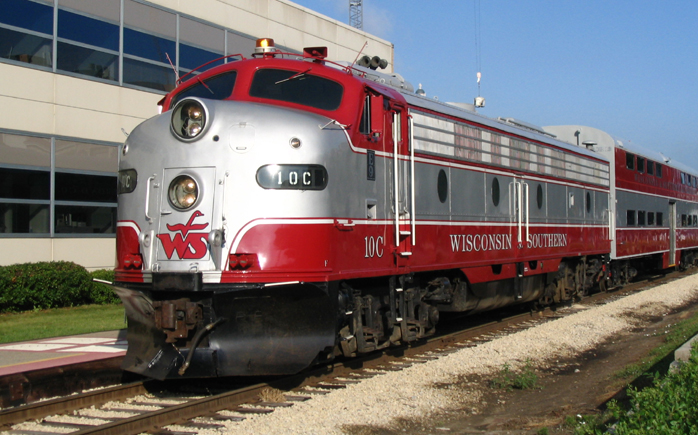 WSOR 10C normally leads business trains. Note the dot to the lower right corner of the headlight, a TV camera.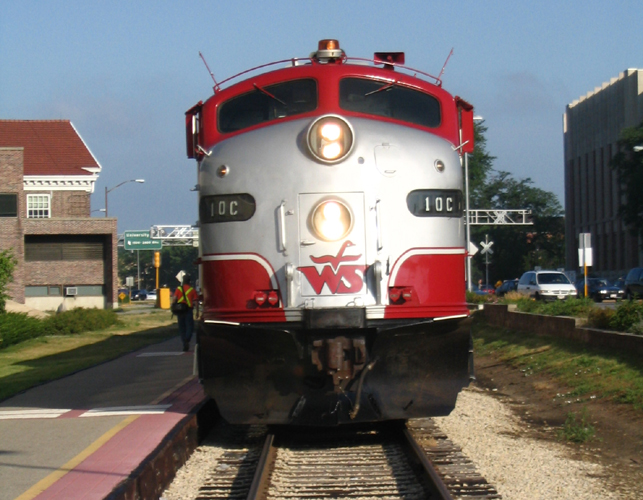 A view not to be seen by a driver.
Official Wisconsin and Southern web site.