Wisconsin & Southern Railroad 25th Anniversary
Janesville, WI
July 9, 2005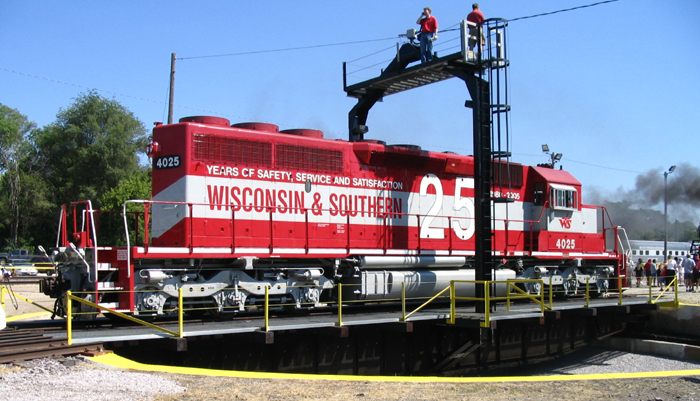 WSOR 4025 is decorated in a special 25th anniversary paint scheme.

WSOR business car train in attendance.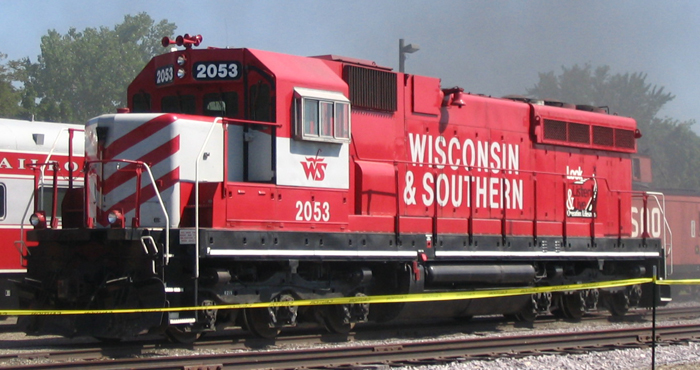 WSOR 2053 wears the "Operation Life Saver" decal on its long hood.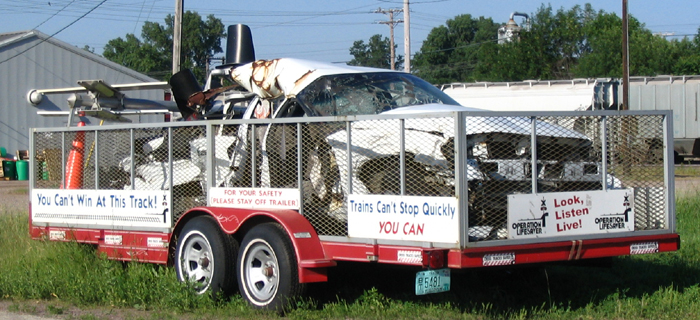 The WSOR Operation Lifesaver" trailer, shown here in Madison, was inside the roundhouse for all to see.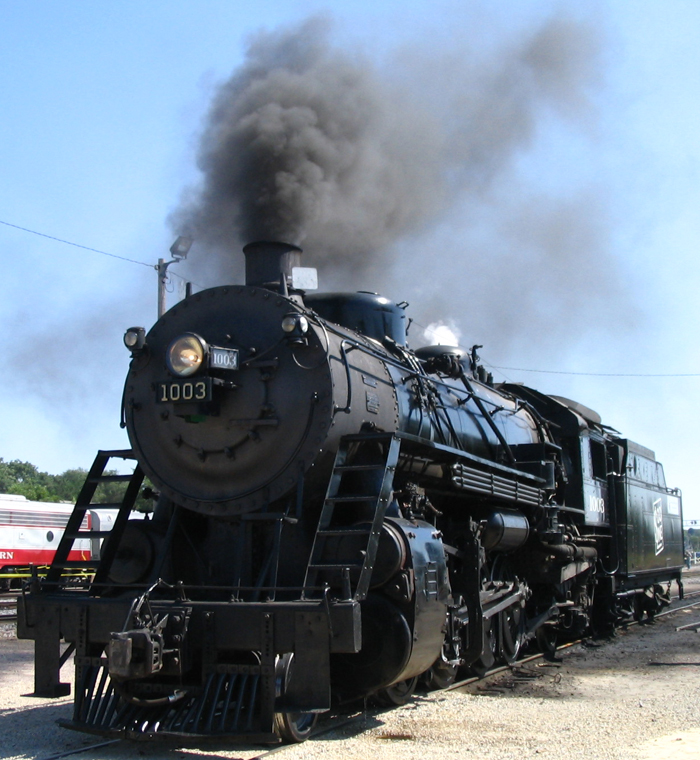 The real hit of the celebration was SOO #1003 under steam. Every so often they would blow the whistle and ring the bell. This is a rare view of the engine with noone up close examining it.

In keeping with the theme of the day, this banner appeared on the side of SOO 1003's tender.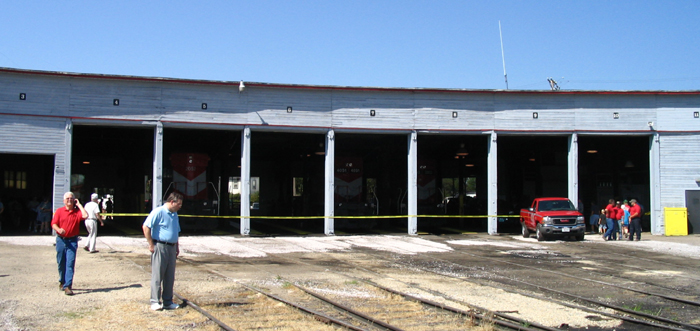 They were also celebrating the 100th anniversary of this roundhouse with food, displays, and company store inside.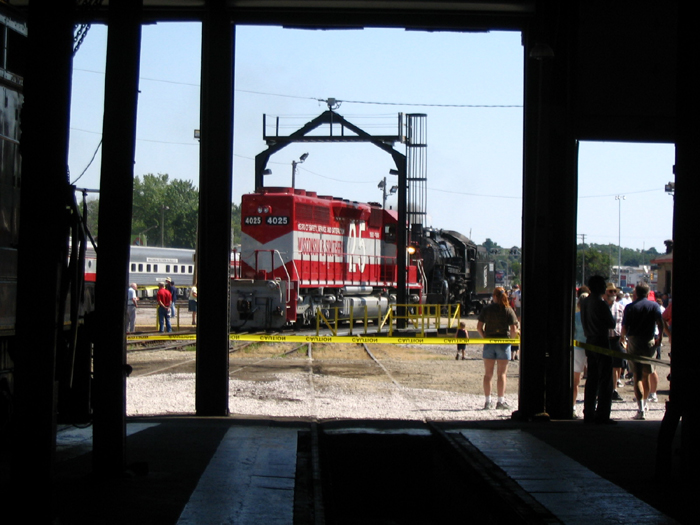 The doorway helped to frame the scene outside.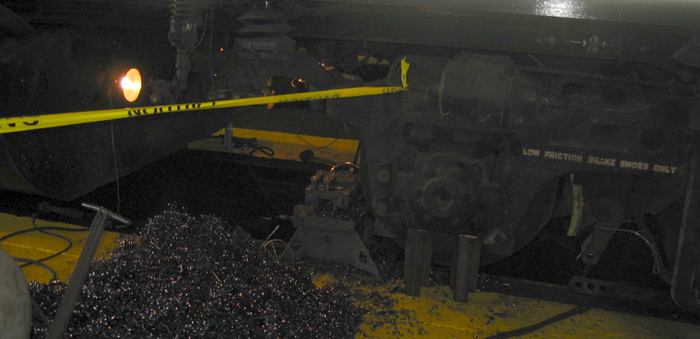 One of the more interesting exhibits was this wheel set getting ground.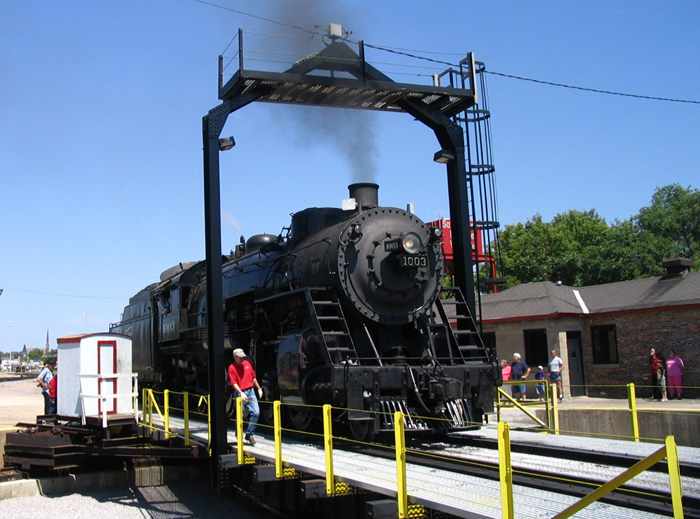 At the end of the celebration, they moved the SD40-2 off the turntable and slowly put the 2-8-2 on it. It was a tight fit with a lot of easy forward signaling.
Official Wisconsin and Southern web site.