WSOR Reedsburg Local
Chase to Devil's Lake
by Mike Condren
Before chasing the Reedsburg train, on June 10, 2007 I discovered this SD40-2 in the Johnson Street Yard. Until recently, SD40s have been rare in Madison.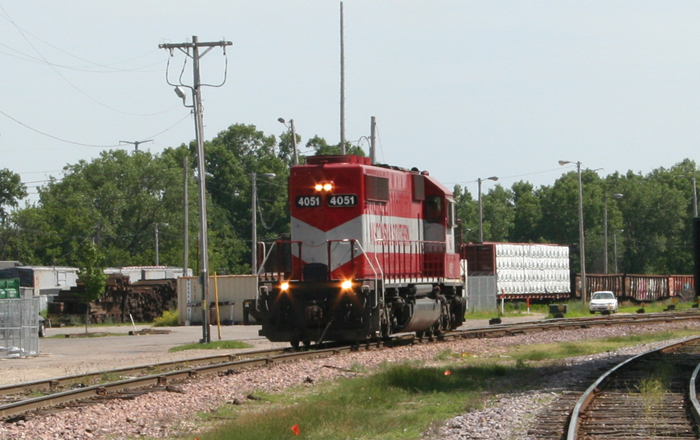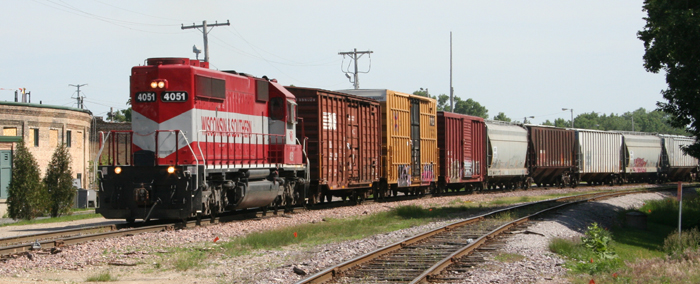 Another SD40-2 came out of the yard and tied onto its train. Here we see it heading out with 30 cars, mostly empty covered hoppers, June 10, 2007.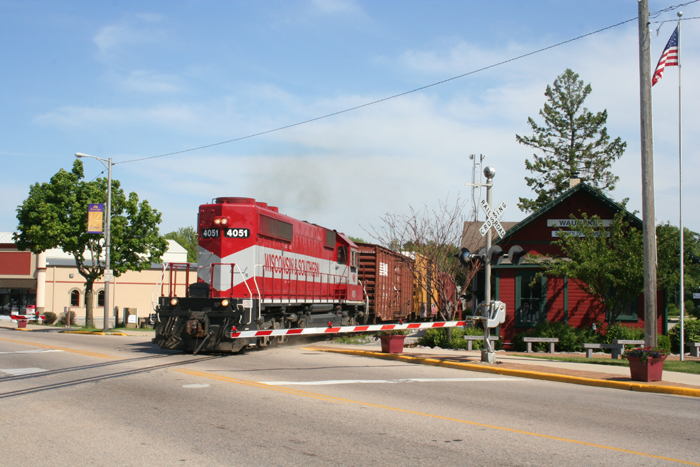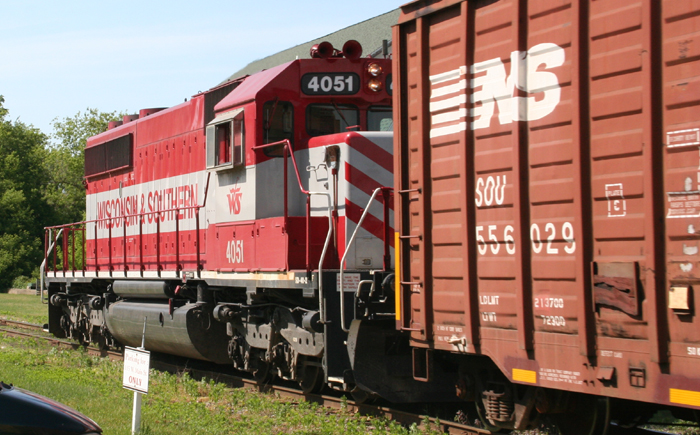 Here we see the train passing the former C&NW station in Waunakee, WI.
In Dane, WI there are still a pair of working wig-wag crossing signals on N. Militray Road, County Road DM.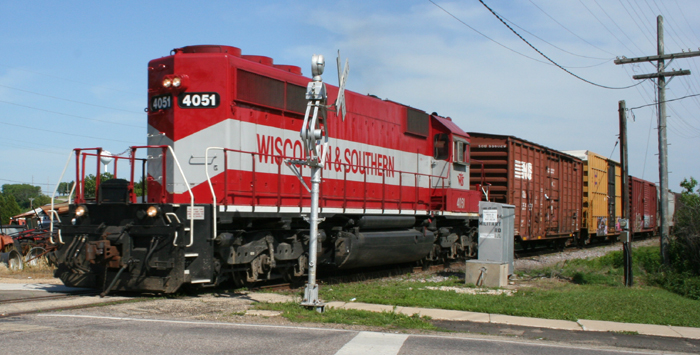 Here we see our freight passing one of thses signals.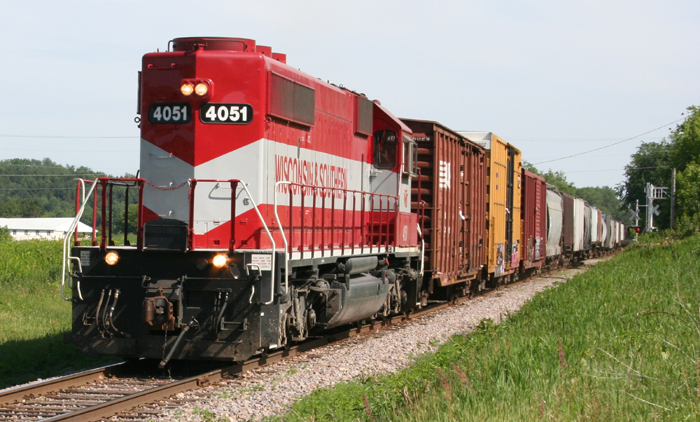 We have now progressed to the Highway 113 crossing east of Lodi, WI.



After riding across Lake Wisconsin on the Highway 113 Ferry, I caught the freight coming across the bridge.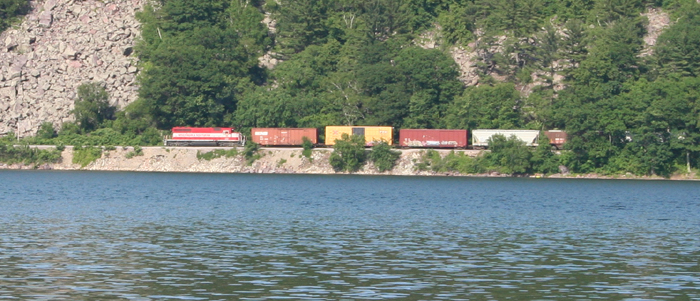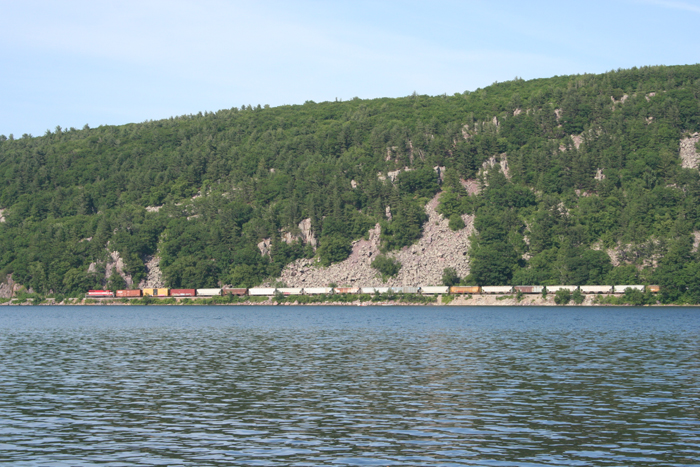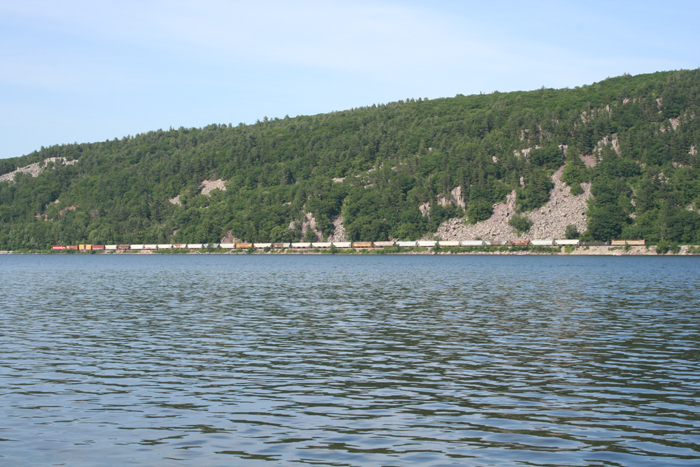 The last shots of this train were taken across Devil's Lake, at the State Park by that name.
Clieck here to return to the front page
This page was designed and is maintained by Mike Condren. If you have materials
that you would like to contribute, contact me at mcondren@cbu.edu