Condren Family 2011 Vacation Aug. 27th
Digital Photos by Mike Condren
On the ridge above Casper, WY
Plaques showing information about each of the four major trails that passed this way
A log cabin and corral outside of the center representing a Pony Express station.
They have a nice Pony Express exhibit including this station and this closeup of the saddle.
Before the other trails, Indians used this trail.
The next trail was the Oregon Trail.
The Mormons followed this trail on their way to Salt Lake.
It was a rough journey.
A view of Casper from the porch at the center.
As we left the center we discovered some antelope.
East of Casper, WY along I90, we discovered the Dave Johnston Power Plant which is coal fired with WY coal. Hey, Dave, I did not know that you had your own power plant.
We stopped at a rest area near Douglas, WY and discovered that it used solar energy. The first image shows the solar panel and the second shows how it works.
| | |
| --- | --- |
| We went by the Wyoming state capital and Jan got this image. | |
This shot of the UP roundhouse in Cheyenne was taken from across the tracks at the former passenger station. The back shop building is in the background to the left. The bottom image shows the turntable area.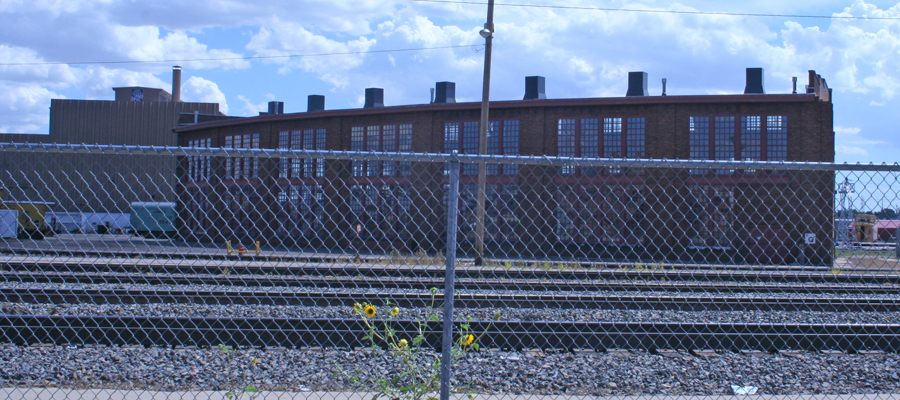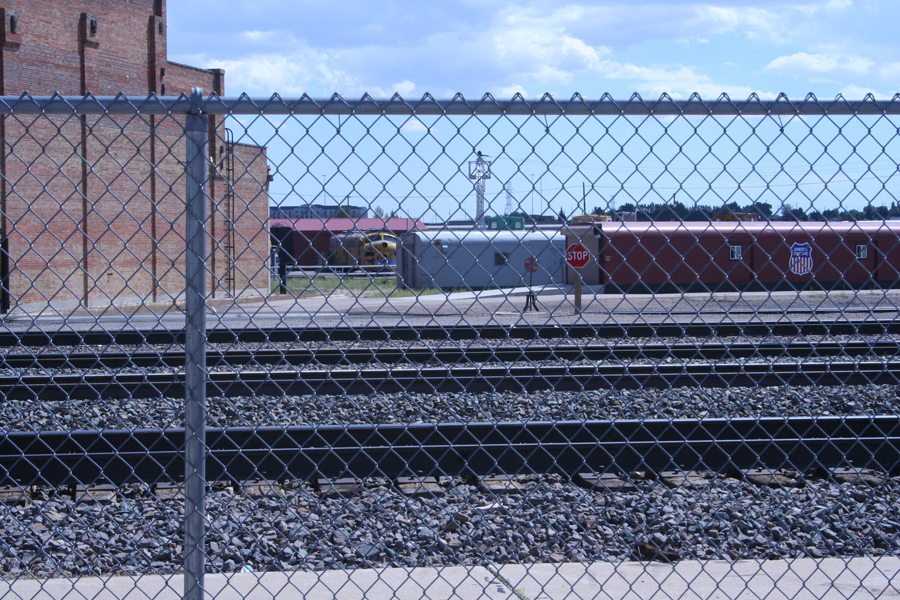 | | |
| --- | --- |
| The Cheyenne passenger station. | |
| | |
| --- | --- |
| In Cheyenne it appears that painting large cowboy boots is the custom. | |
I was passing by a large window just as a stack train was passing by eastbound.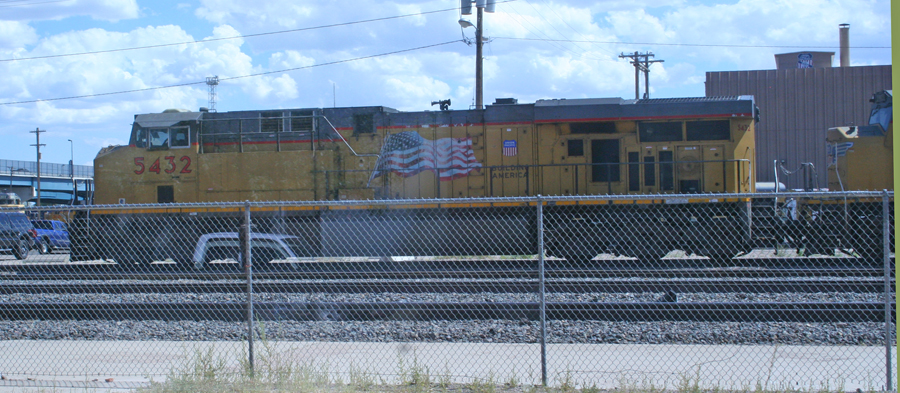 A better view of the back shop building taken from a second floor window of the station.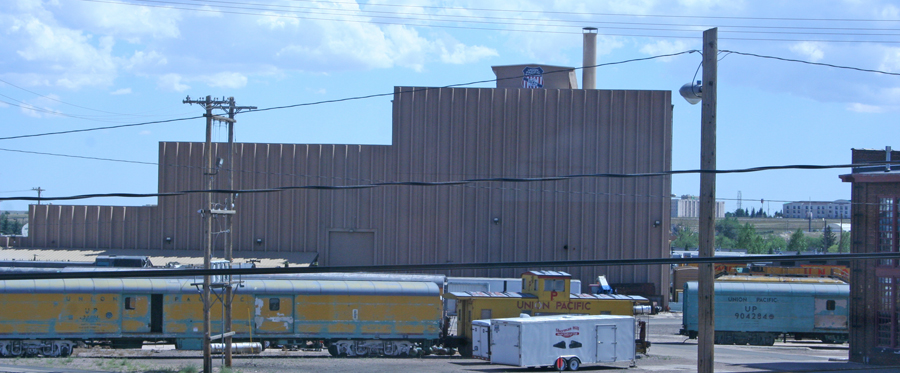 | | |
| --- | --- |
| A couple of aerial views of the Cheyenne railroad scene. | |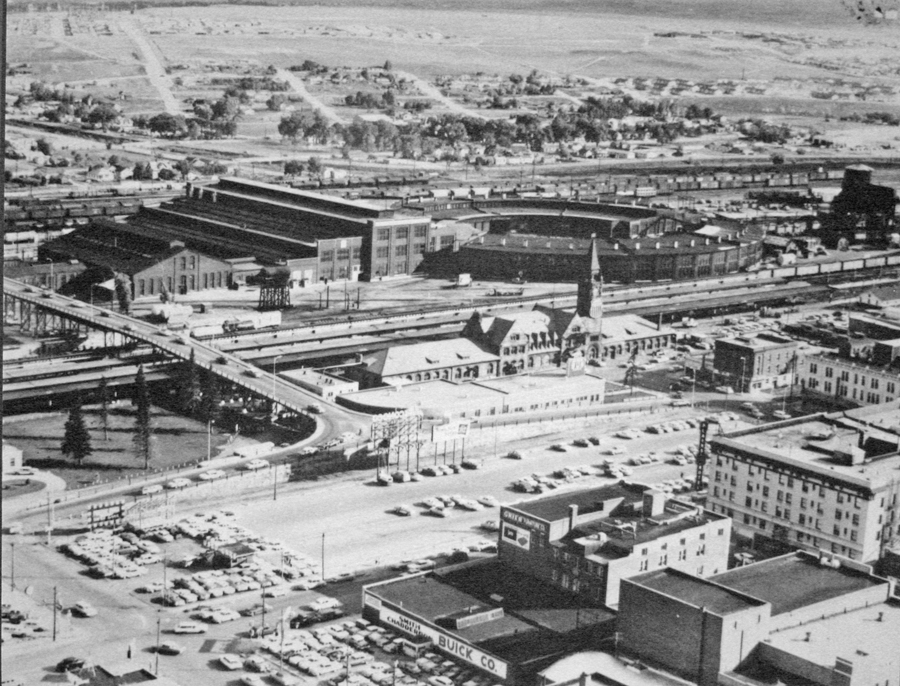 | | |
| --- | --- |
| I shot this image of the Wyoming capital down Capital Drive from the front of the station. | |
| | |
| --- | --- |
| We made a mad dash for Denver so that I would have some time at Caboose Hobbies. We used Jan's cell phone for directions. After about 15 minutes at closing time, we headed downtown to get pictures of the Colorado state capital. I did not notice that it was out of focus when I took it or I would have taken more than one image. | |
We then went looking for Union Station from which I had ridden behind UP 8444 in 1972 and the Denver Zephyr with David Mc Donald in 1975.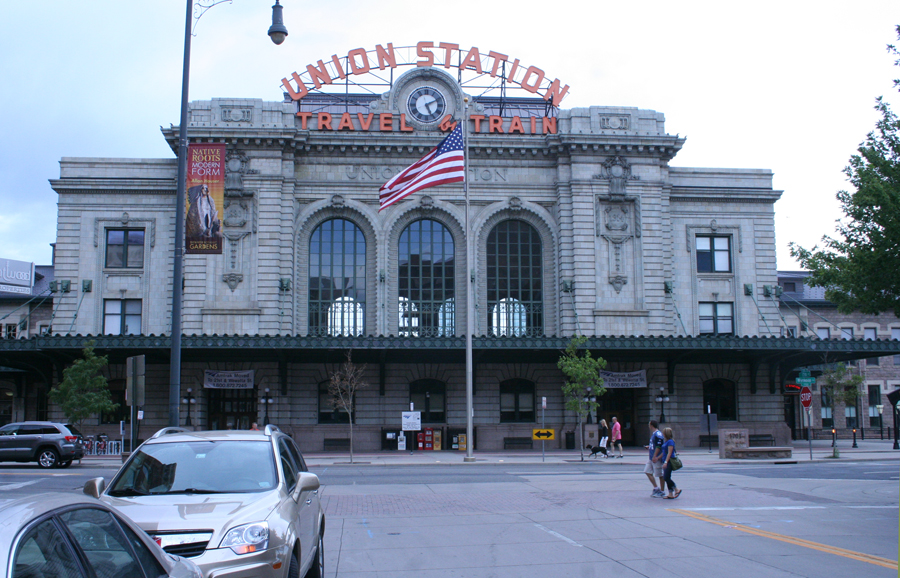 On our way to our motel, we went by Coor's Field, home of the Colorado Rockies baseball team.
This page was designed and is maintained by Mike Condren. If you have materials
that you would like to contribute, contact me at mcondren@cbu.edu