Condren Family 2011 Vacation Aug. 26th
Digital Photos by Mike Condren
Another day in Billings while they finish our car. We headed to the Western Heritage Museum in downtown Billings.
I had lunch 2 days and Jan 1 day at this Subway across the tracks from downtown.
The rim rock southeast of Billings.
The rim rock northeast of Billings.
I got stopped at the crossing by the MRL yard switcher in Billings.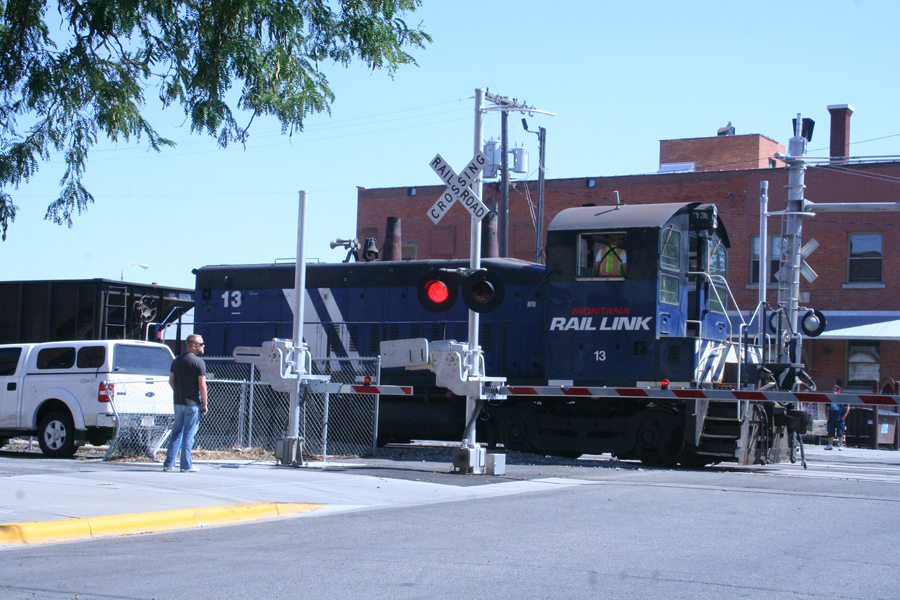 A loaded unit coal train is seen passing the former passenger station in Billings on its way to British Columbia.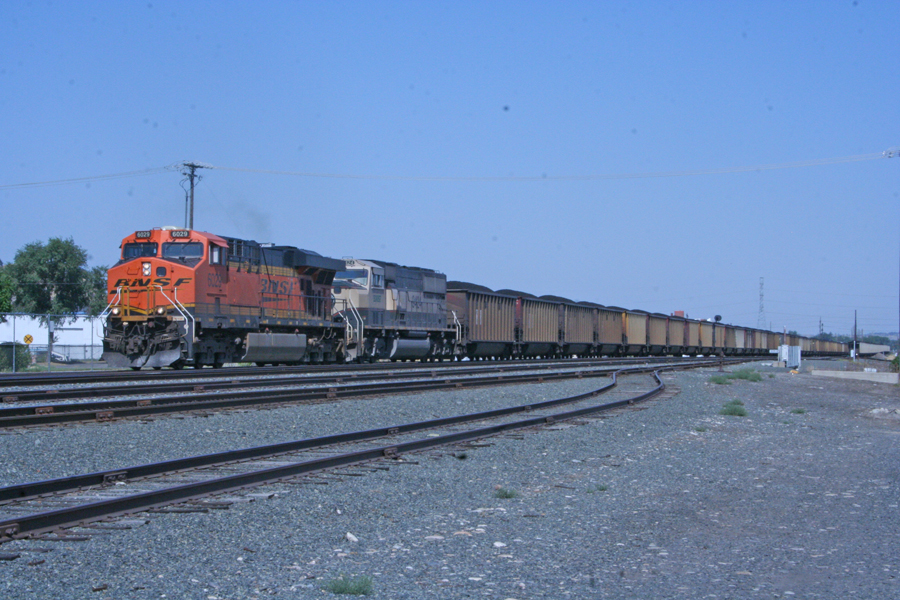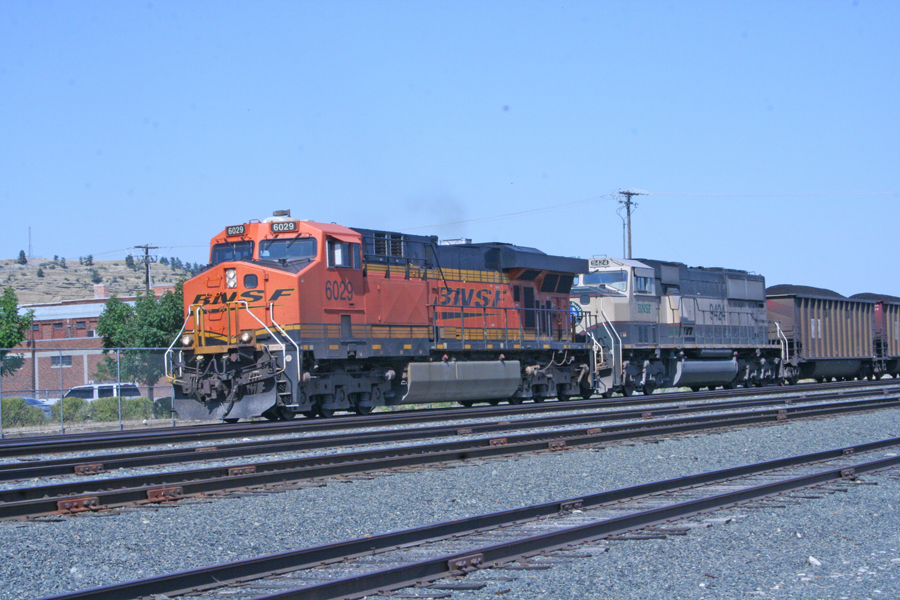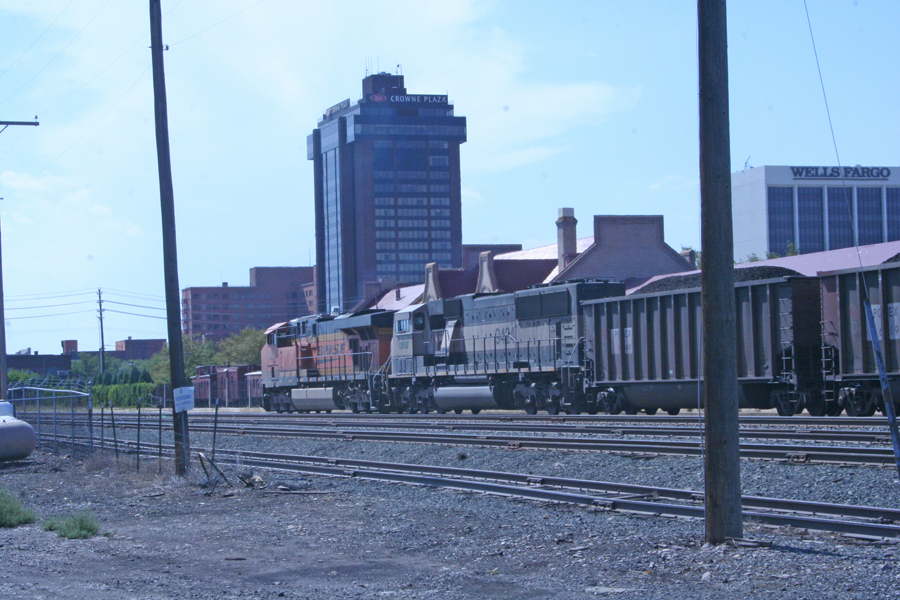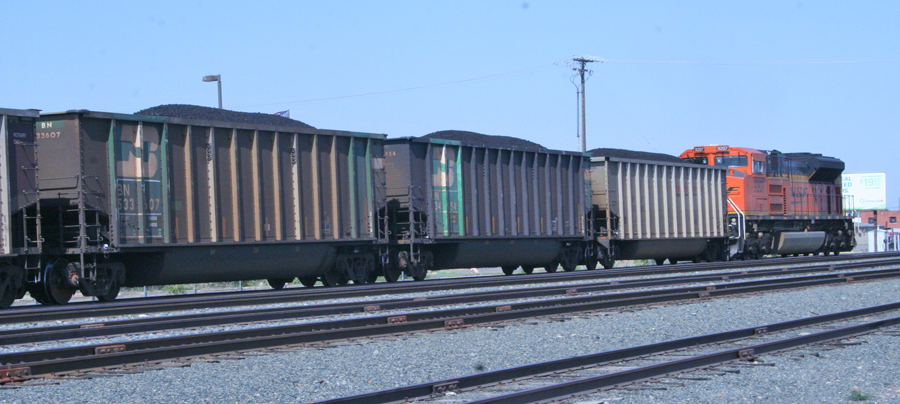 My next train was a loaded unit coal train, one that I shot near the same spot the day before heading to the mines empty.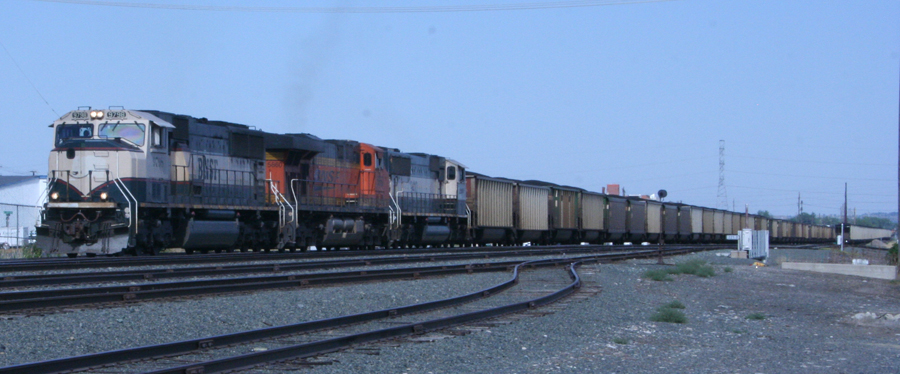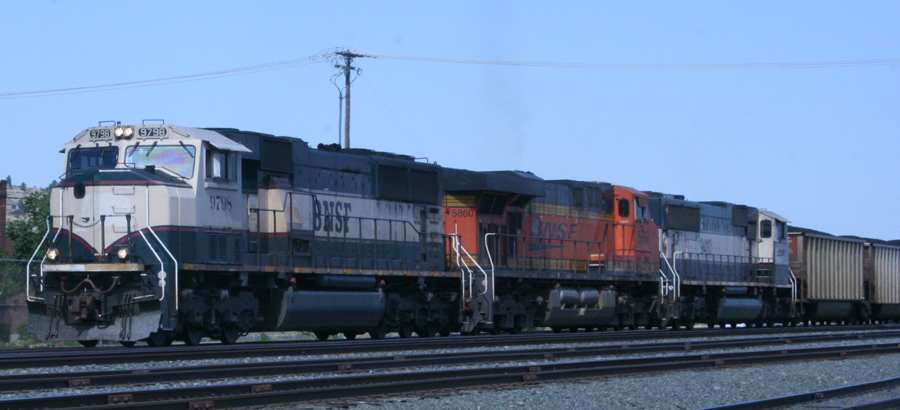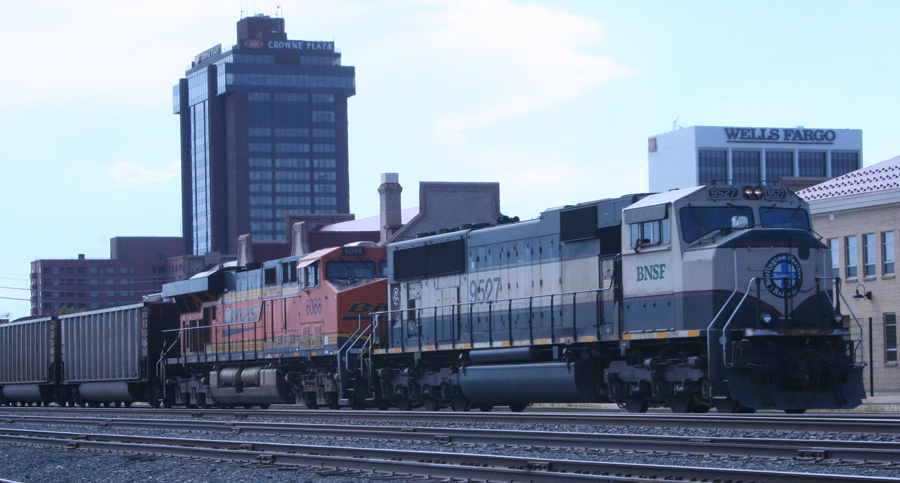 Our last view of the north rim rock was from a stop light on our way out of town.
As we headed east on I90, I spotted this unit coal train in the distance.

Leaving Billings in our repaired car at 5:30ish, we made it to Buffalo, WY on I25 before dark having eaten McDonald's while driving. This "steamboat casino" was across the street from our motel. Mississippi allows only riverboat gambling so they make pond to put boat look-a-likes in those holes. Here they forgot the water.
| | |
| --- | --- |
| While I waited for Jan to check us in at the motel, this bird flew under the covered entry and then walked up the wall to this corner. | |
This page was designed and is maintained by Mike Condren. If you have materials
that you would like to contribute, contact me at mcondren@cbu.edu