Condren Family 2011 Vacation Aug. 19th
Digital Photos by Mike Condren
| | |
| --- | --- |
| On the morning of Aug 19th, we drove to the Vistors Information Center where our tour of a coal mine would begin. Out tour guide is s PE teacher in winter and a tour guide in summer. While in college she drove the big trucks that we would see, both the rock and coal trucks. | |
Our guide then drove us north of town to a relatively new mine on the west side of the highway. Here we saw a shovel from one of the loaders and a tire from one of the trucks.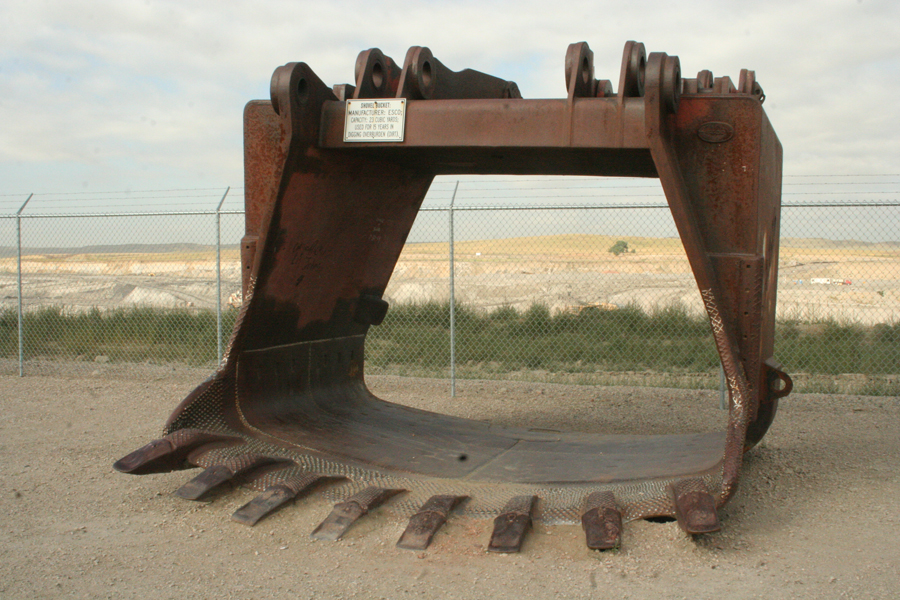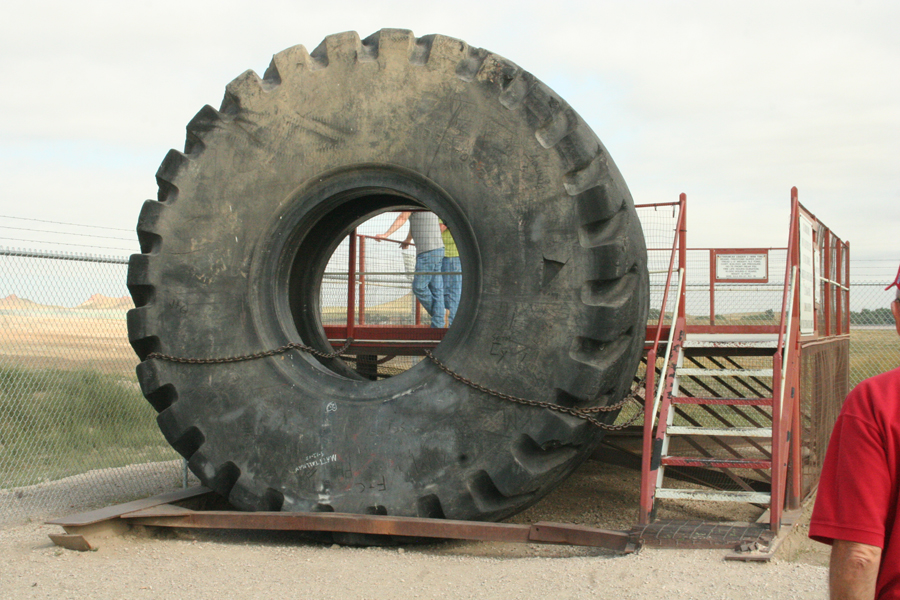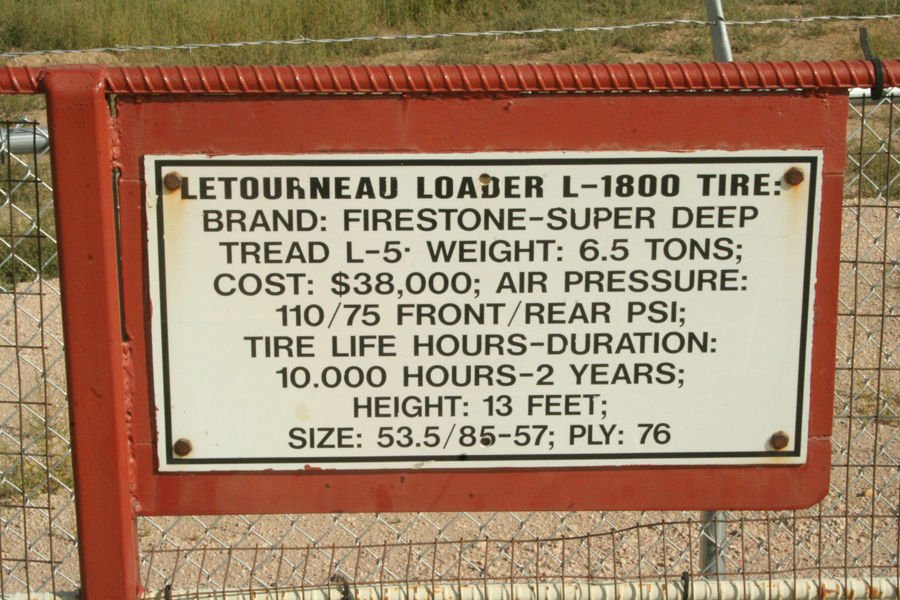 Jan finally got to see a piece of petrified wood which had been discovered in the mine.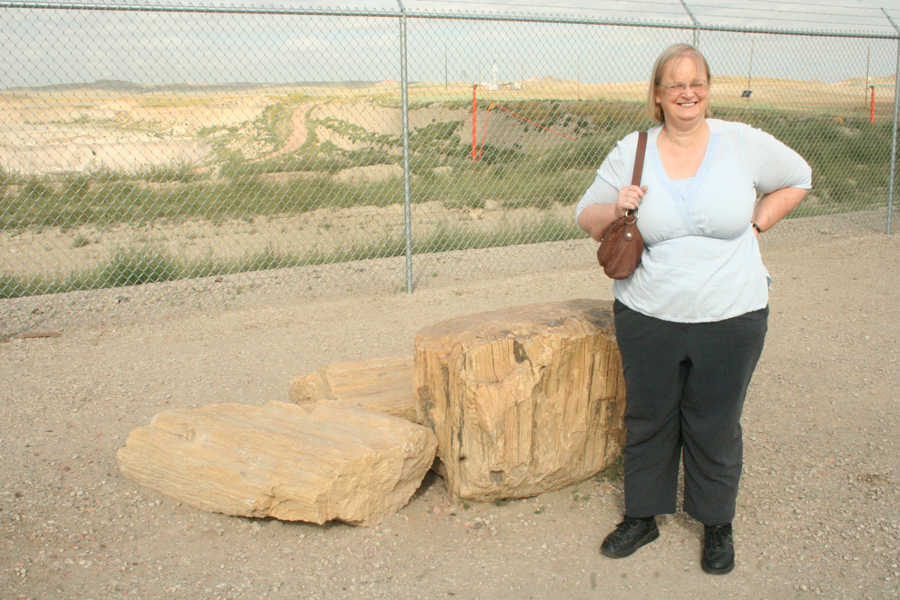 Here are the trucks that haul the rock and coal. The gray trucks are for coal. The yellow trucks are for rock.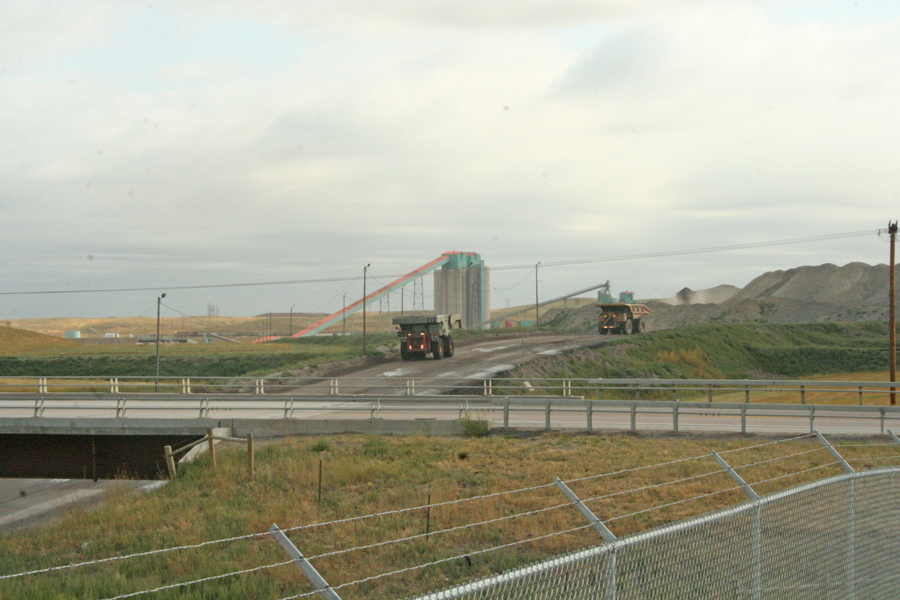 Here we see the area where the overburden is being removed and loaded into the trucks.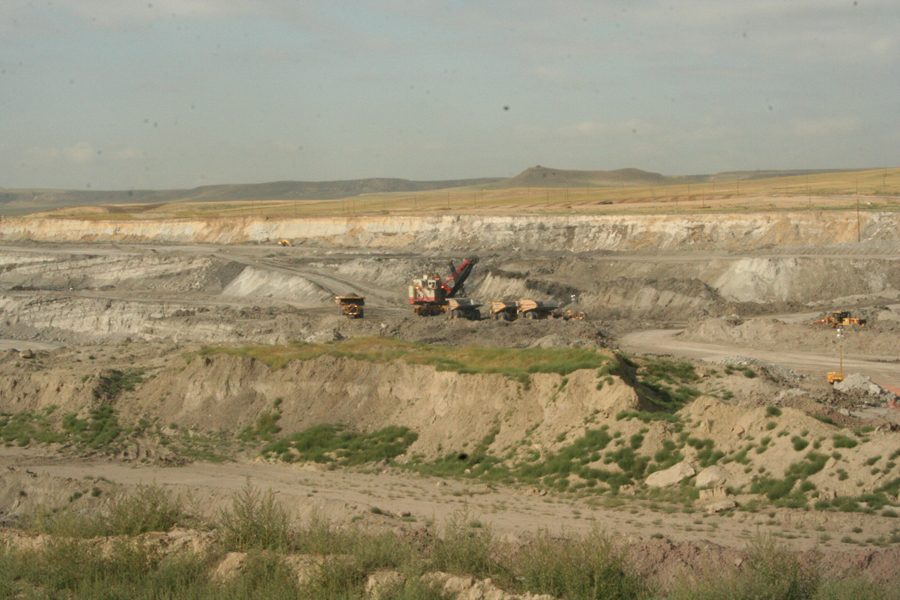 Here we see the 200 ft thick coal seam and the loading out of the coal.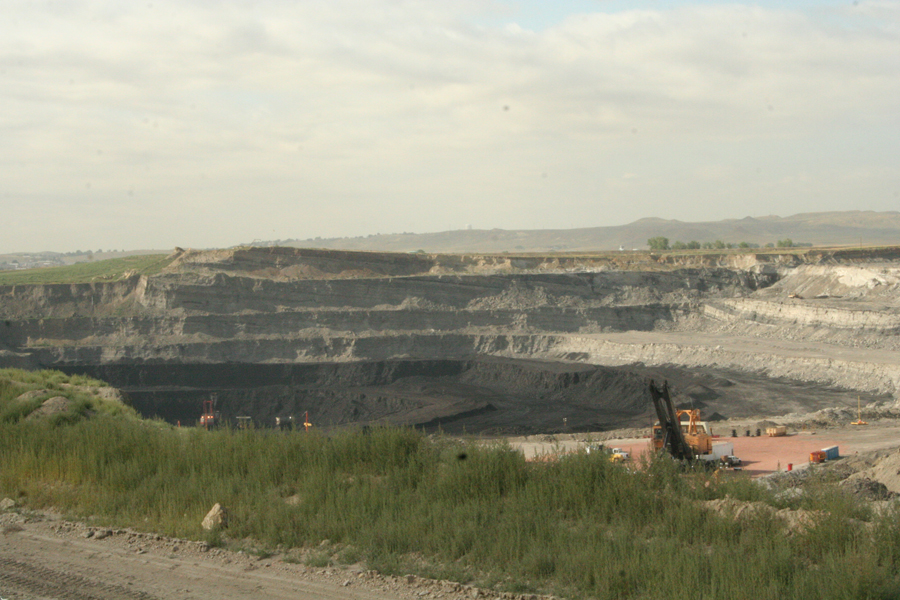 An empty coal truck on its way to get another load of coal.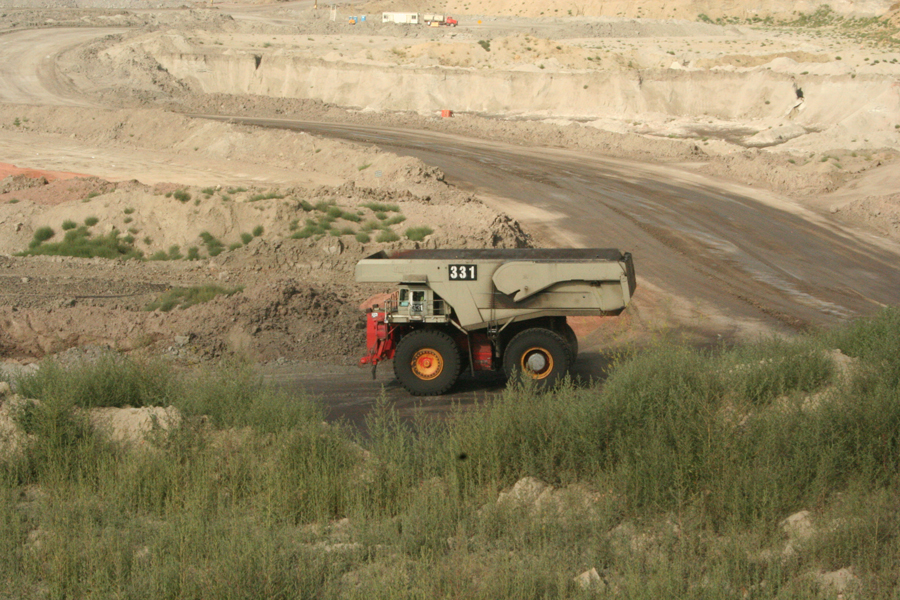 And now a loaded coal truck as well as an empty and loaded rock trucks..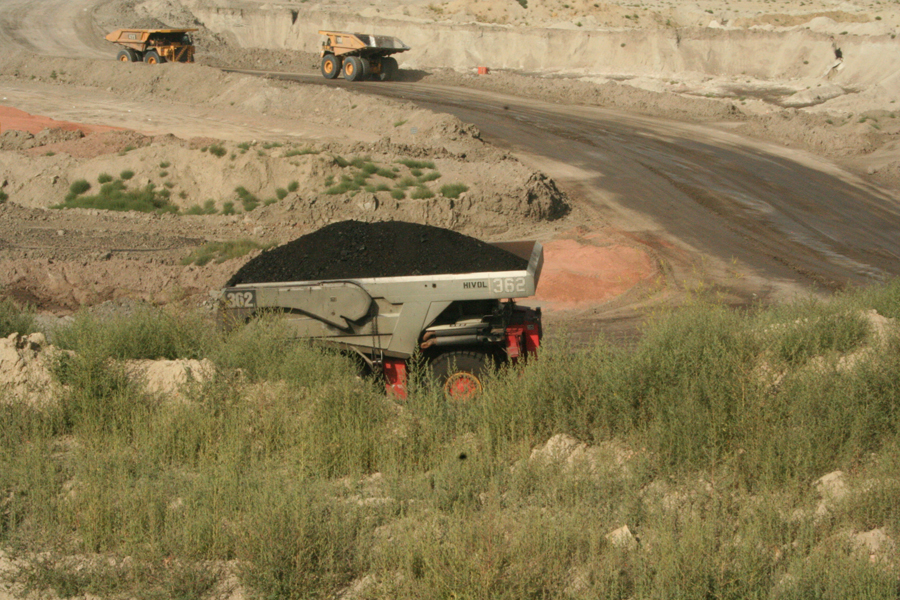 Here we see loaded coal and rock trucks.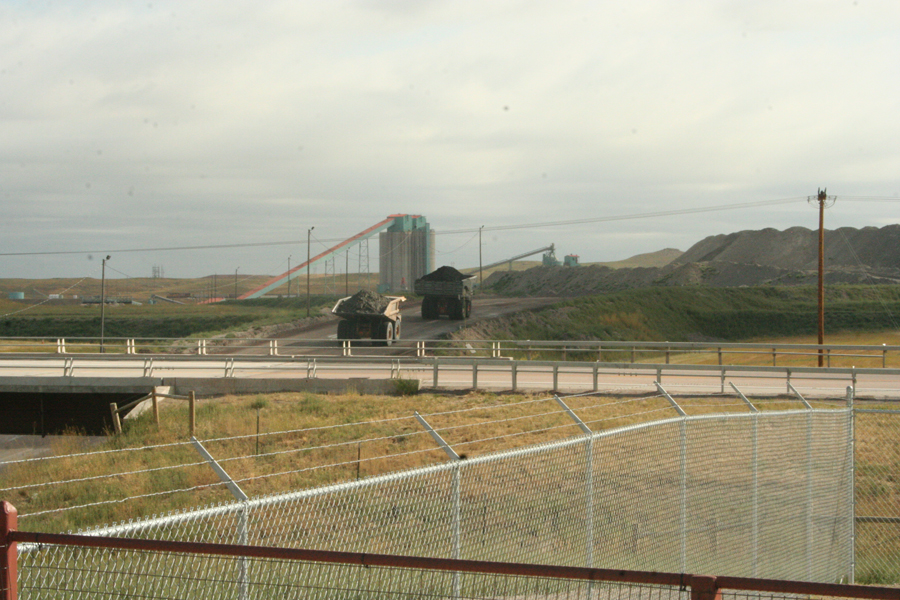 Here is a front-end loader used for loading rock.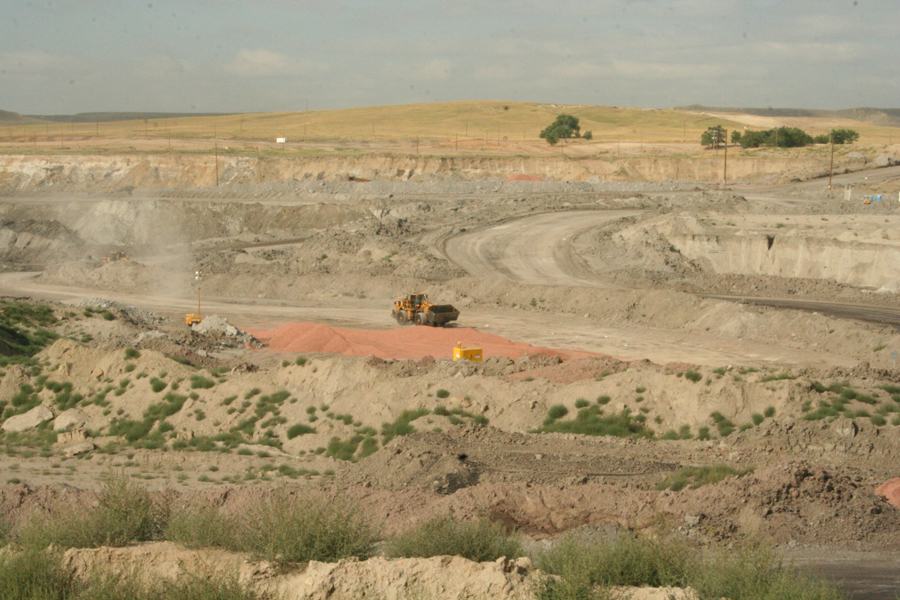 We then drove over to the area where the coal is processed and loaded into the unit coal trains. They also produce cement from the limestone that gets mixed into the coal by mistake.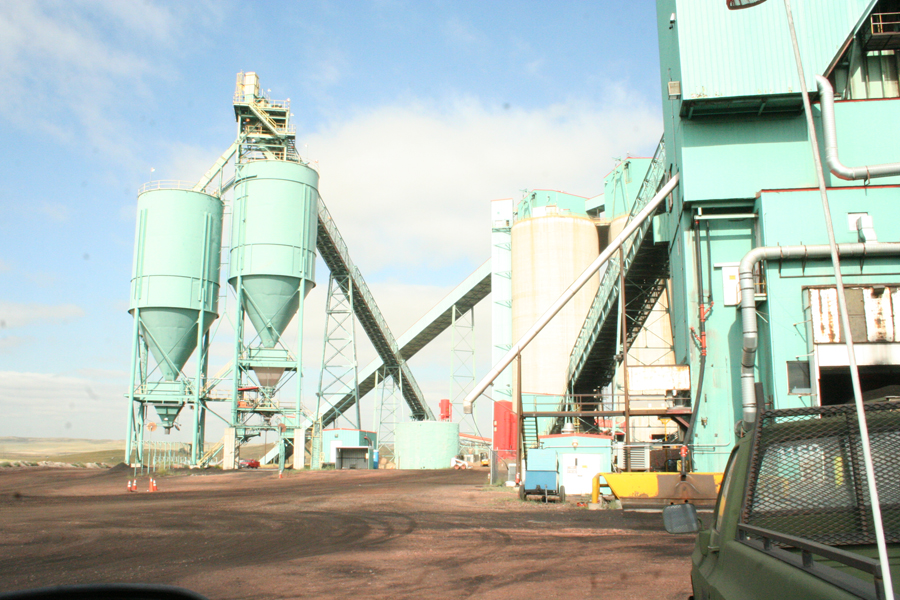 We see the coal and dirt trucks working the older mine on the east side of the highway as seen from the coal loader.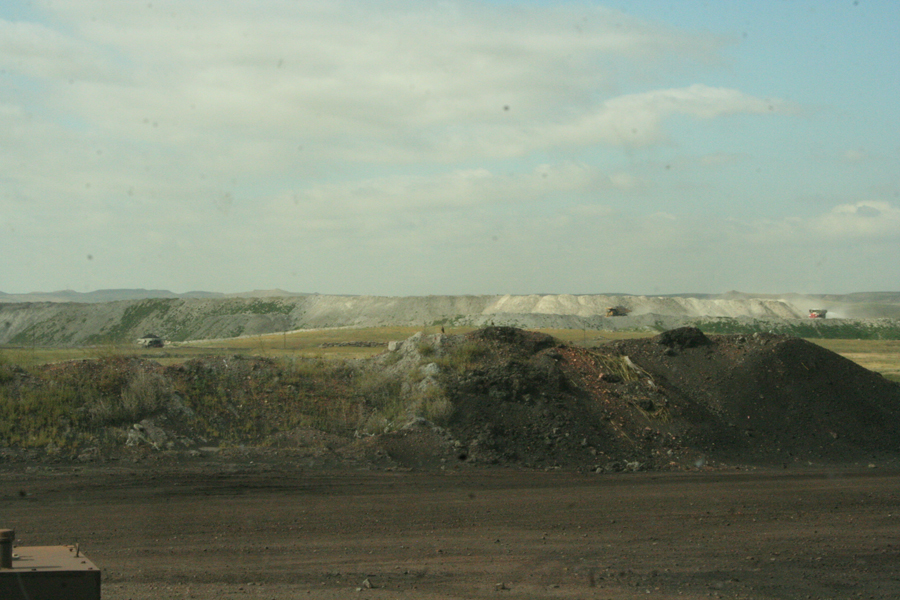 | | |
| --- | --- |
| Here we see the coal loader in operation. | |
The concrete kiln at the loader.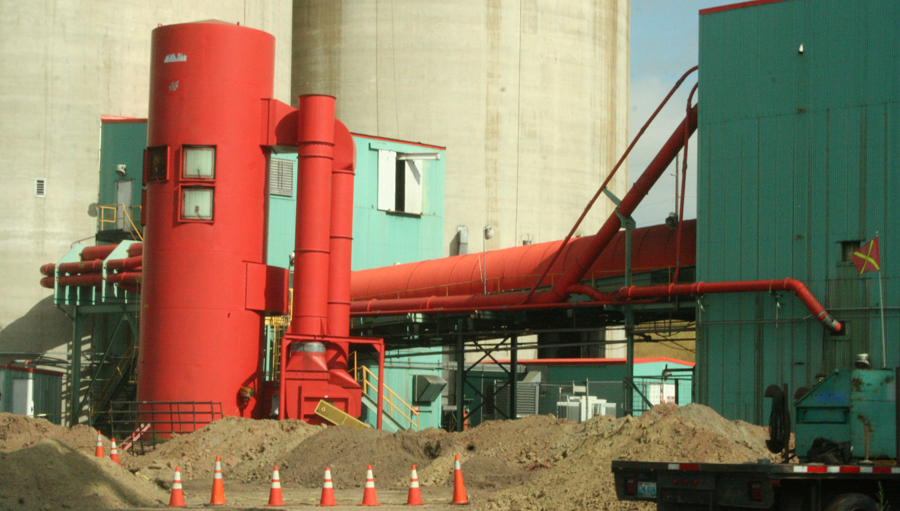 Baldwin-Lima-Hamilton, Lima, crane.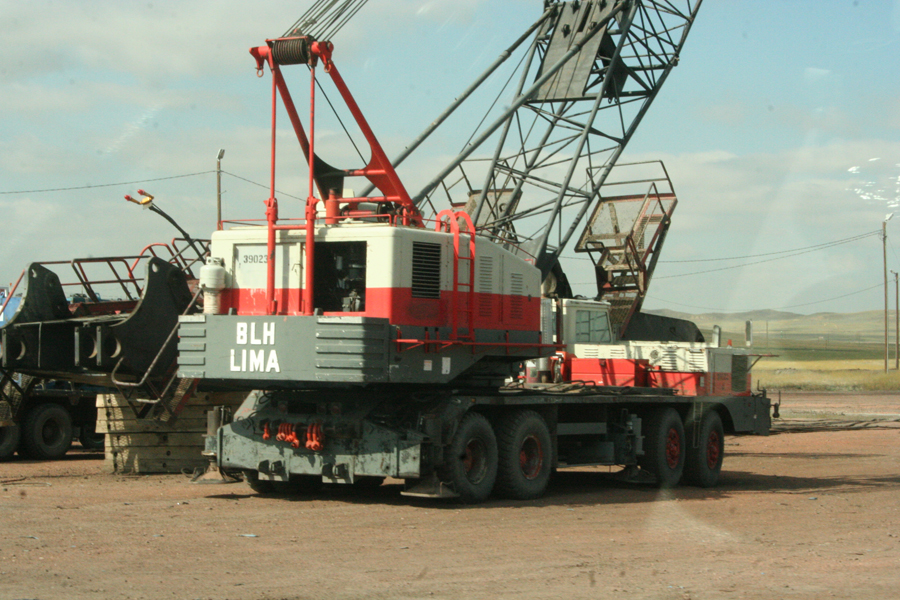 Water tank truck for keeping down the dust on the roads.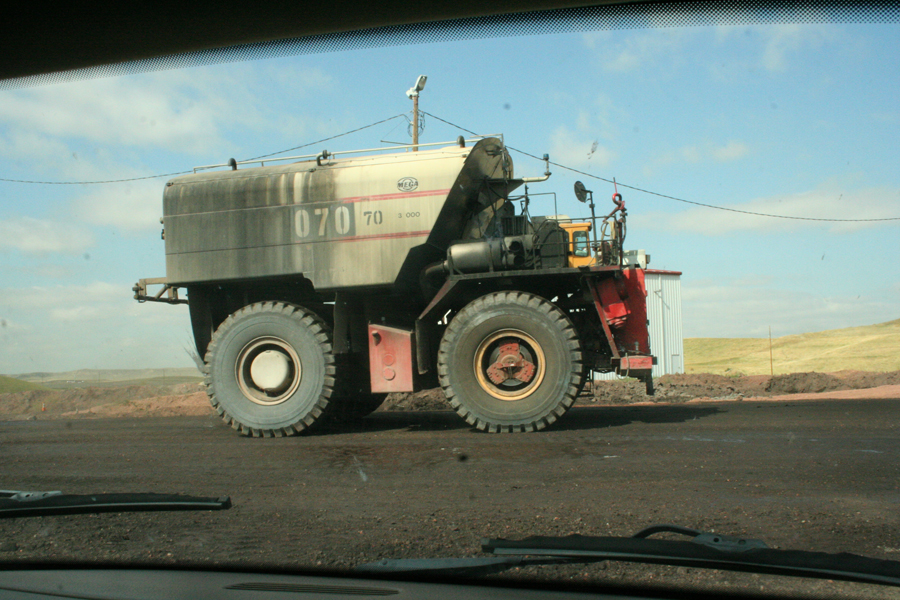 Coal truck on its way to the dump.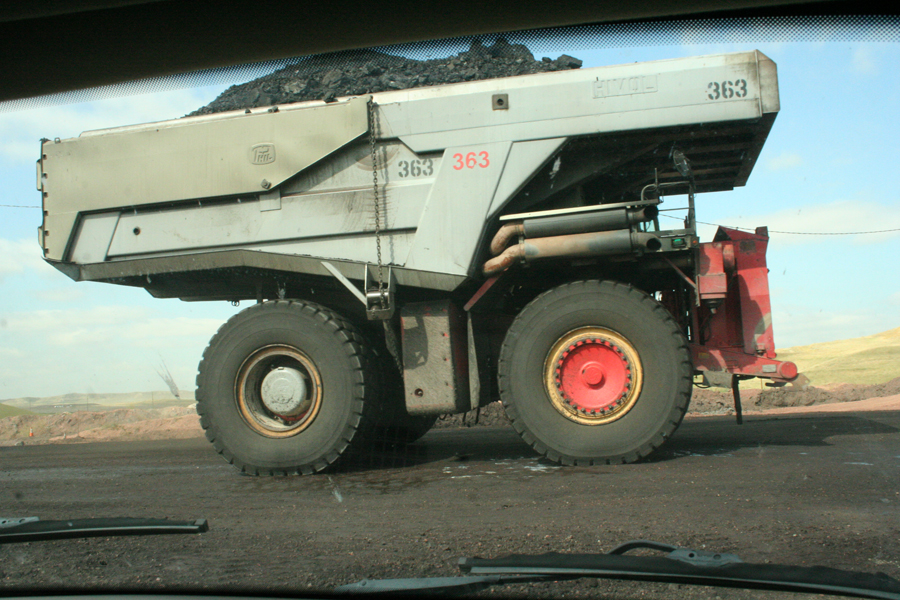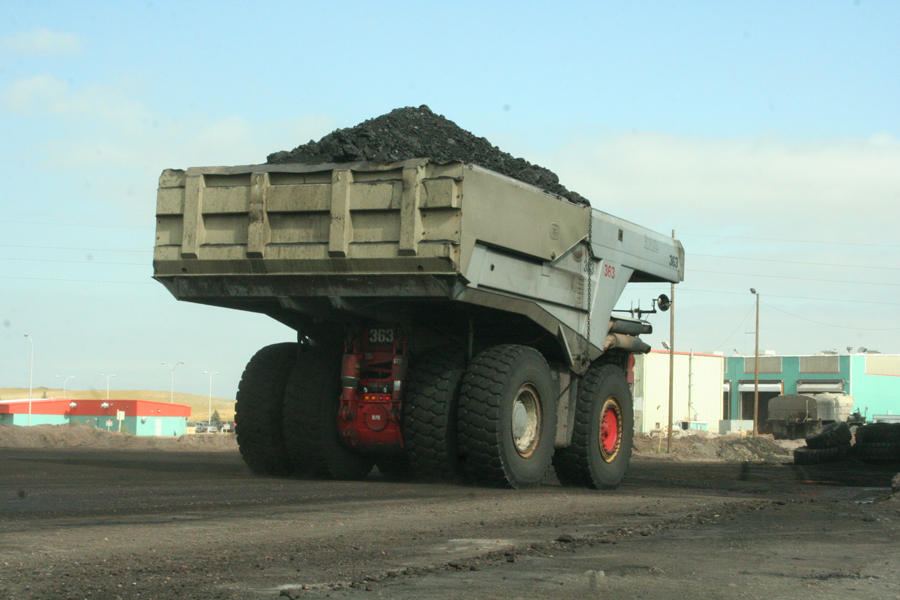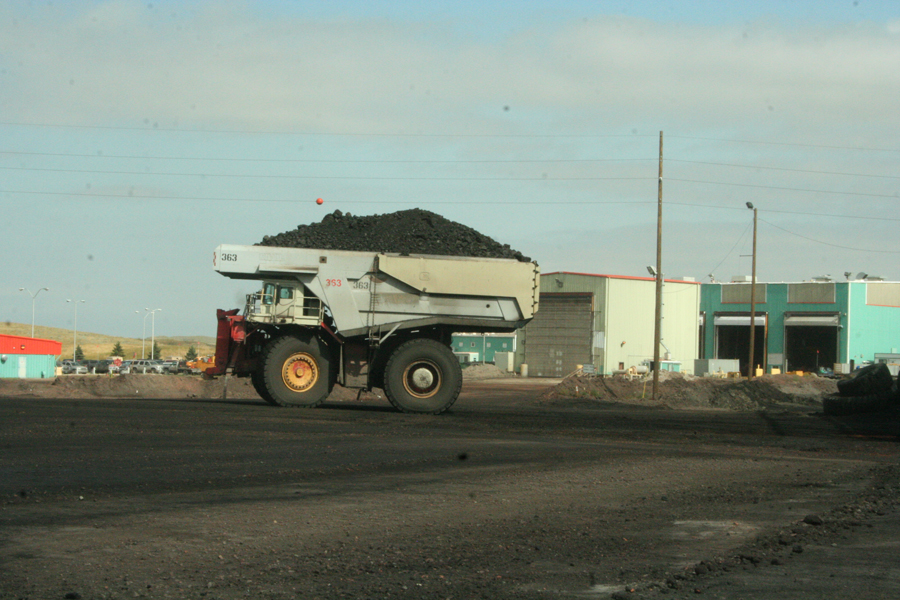 Dumping the coal.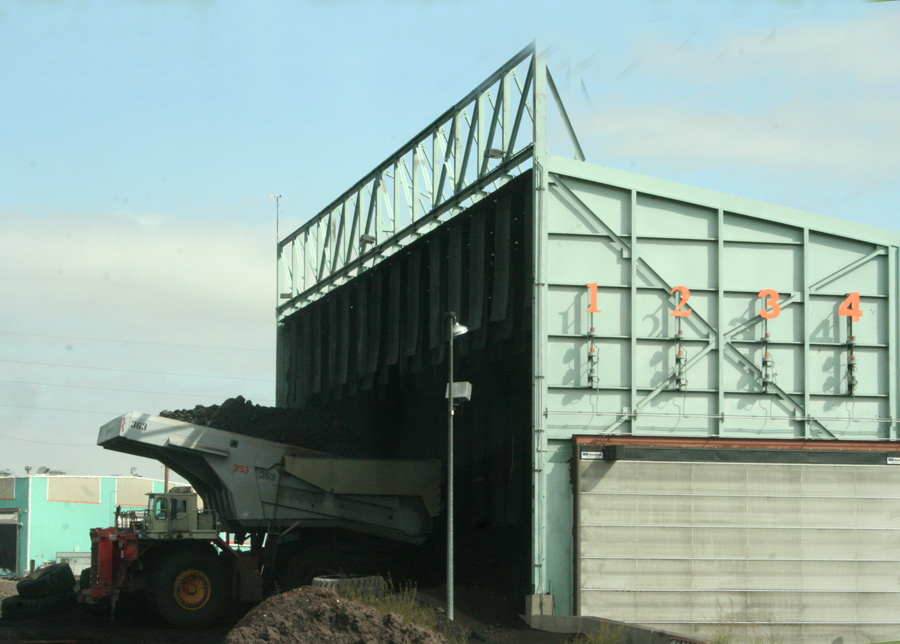 Shed where the coal is dumped and heads for processing.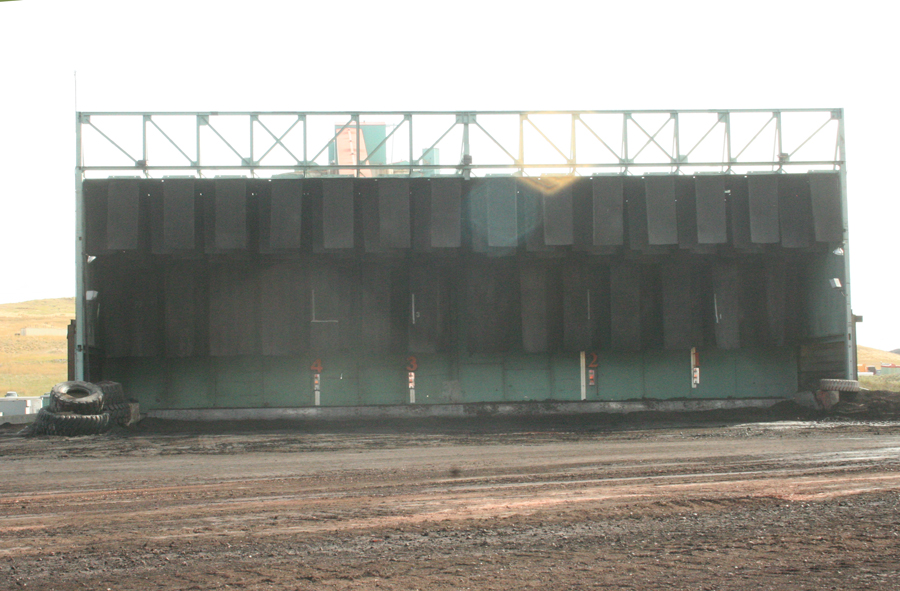 Coal truck 361 dumping its load into the shed.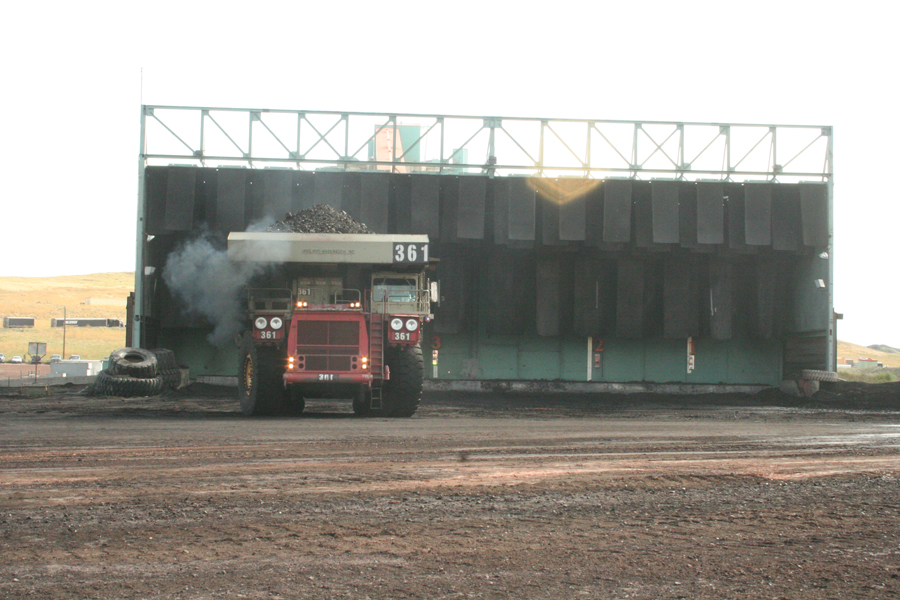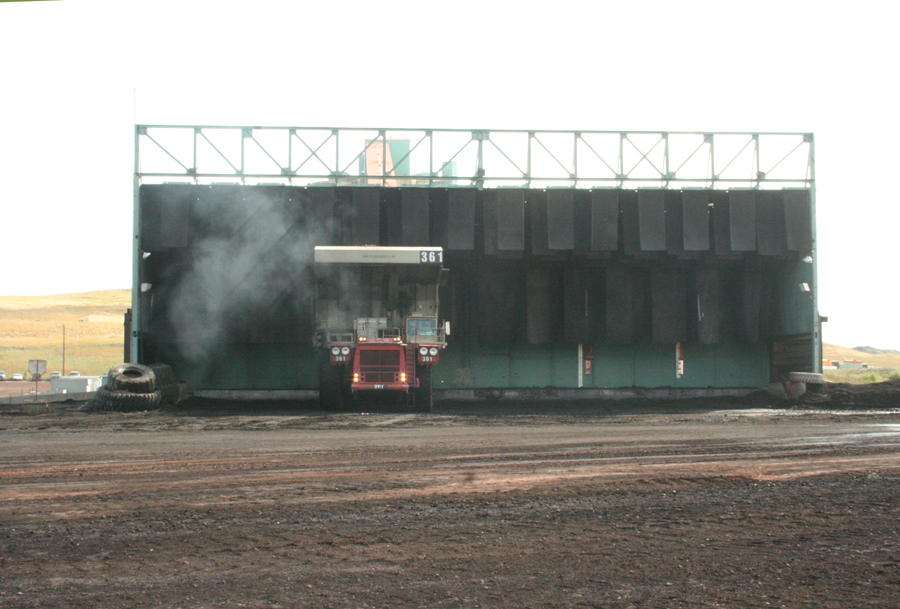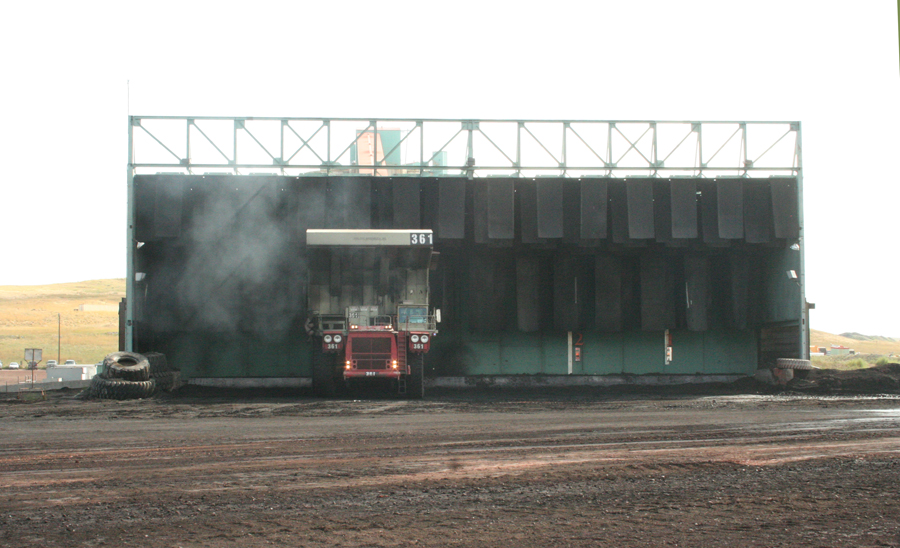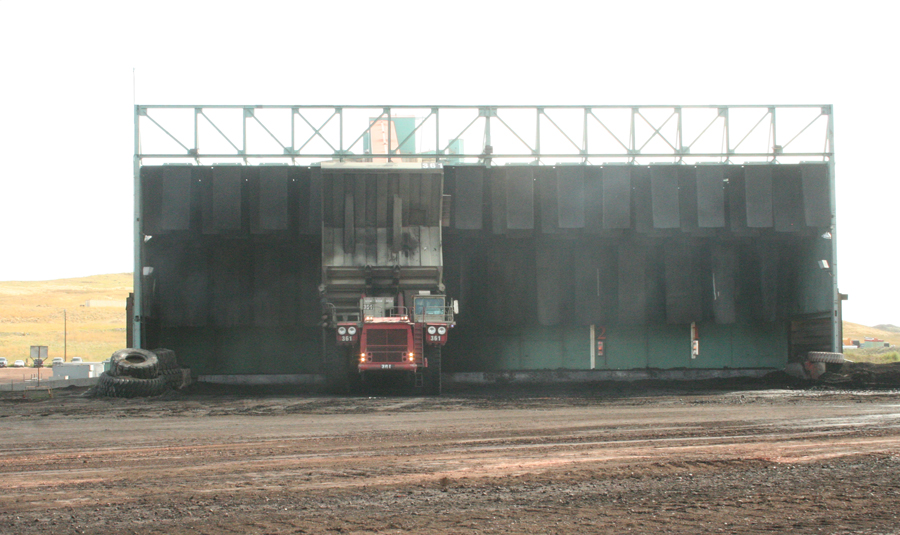 An empty rock truck heading to the service area.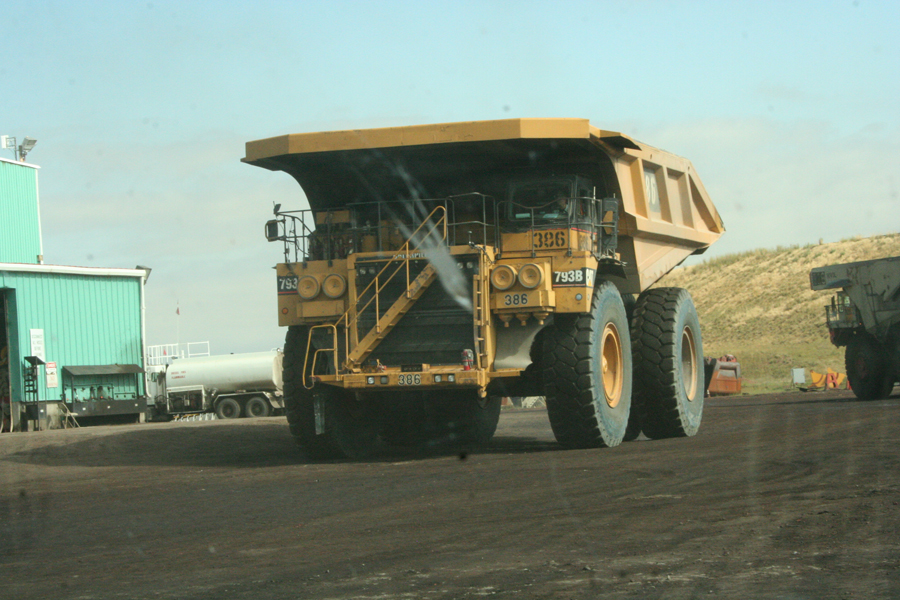 An empty coal truck at the service area.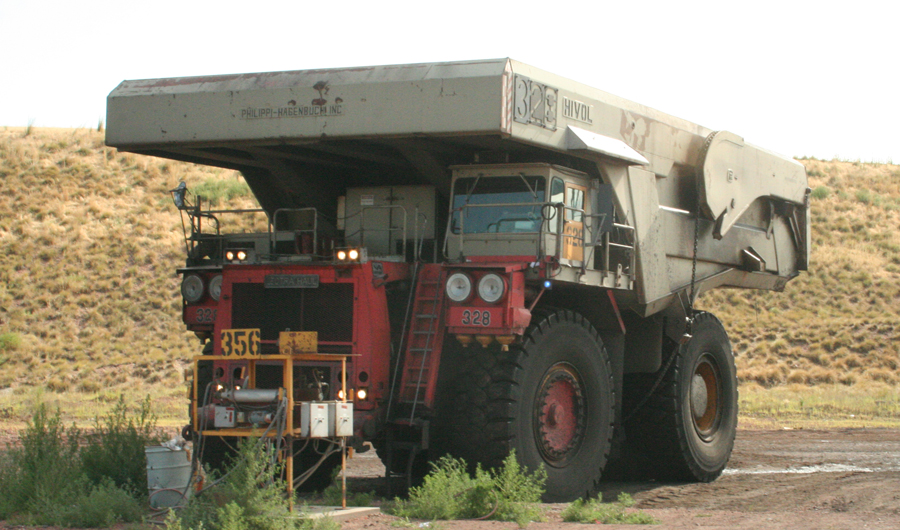 Jan and I standing next to one of the rock trucks.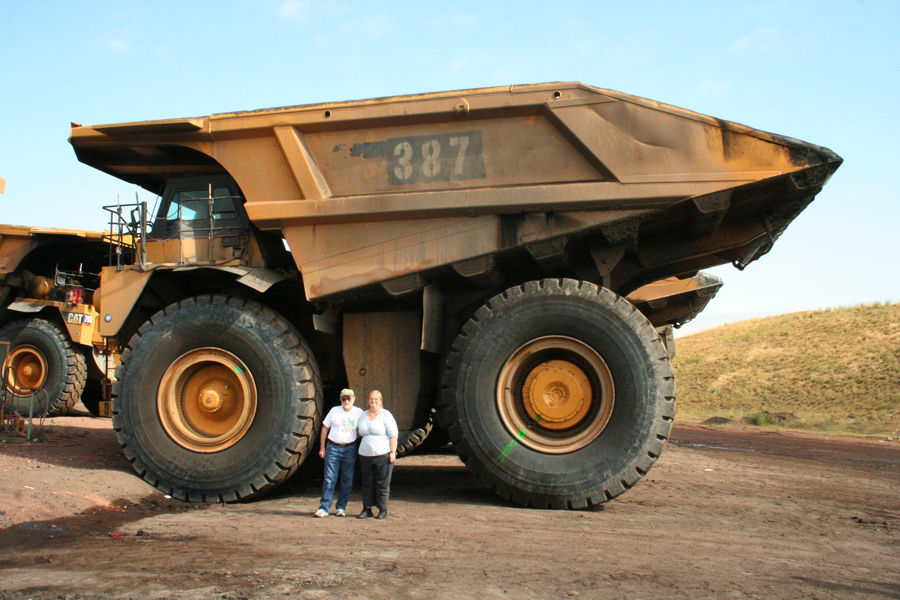 Rock dump covered with a colored dye.

A butte just north of the west mine.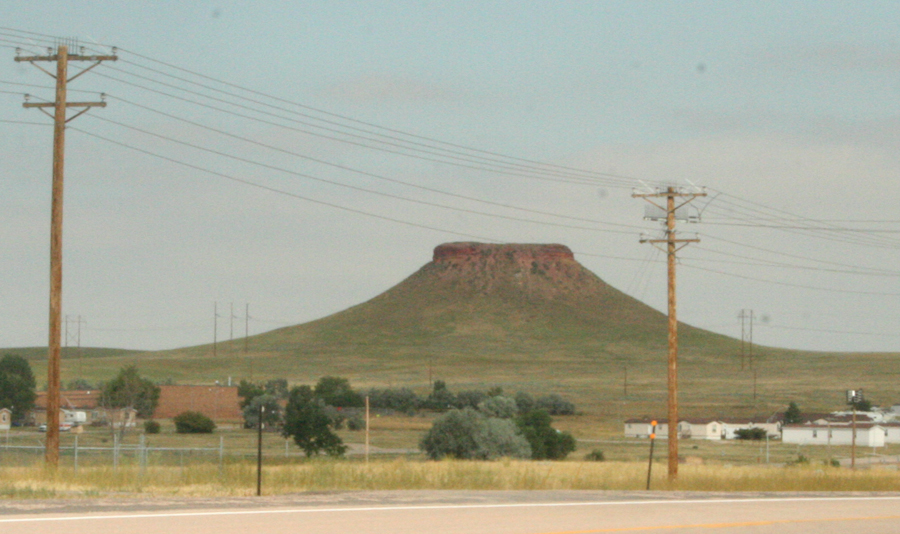 The mine to the west of the highway as viewed from the highway.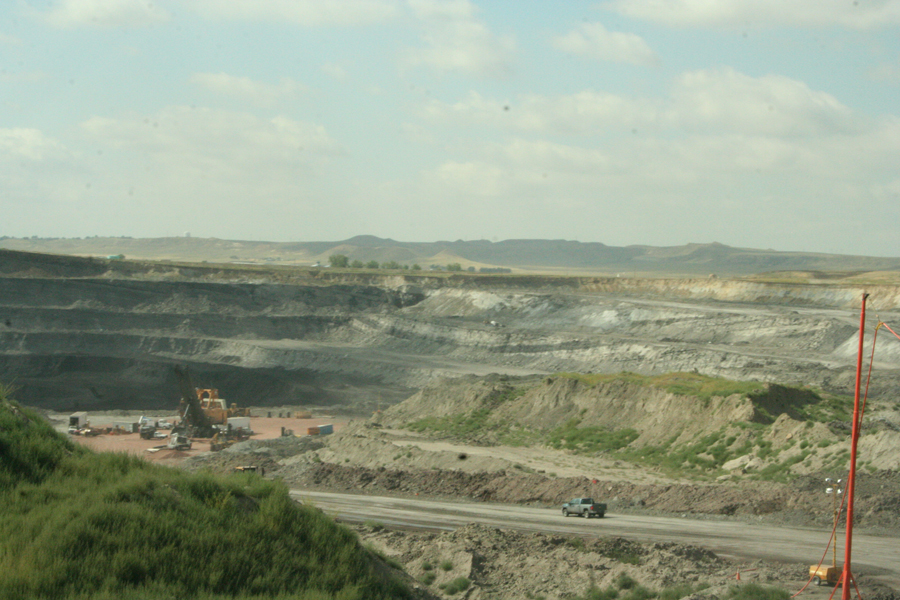 Back in Gillette we find a train with a caboose.
Piles of rocks at the "Rock Pile Museum".
The town of Buffalo, WY from I90.
This plaque was at the rest area at Sheridan, WY.
Little Big Horn Battlefield, memorial, and National Cemetery.
The cemetery for those who died.
We drove on to Billings, MT. We were driving down 1st Ave and at 17th street I spotted a Montana Rail Link caboose and, without checking my left blind spot, I crashed into another SUV. It does not look all that bad and we first thought we could go on with it. However, it becane obvious before we left town that the stearing was in bad shape. We returned to the body shop and left the Vue. They loaned us a Chrysler PT Crusier for us to continue our trip. One of the problems that I found was that the windshield washer tank had broken and drained onto the pavement. Being a chemist, I concluded that it was a water product.
This page was designed and is maintained by Mike Condren. If you have materials
that you would like to contribute, contact me at mcondren@cbu.edu