Condren Family 2011 Vacation Aug. 14th
Digital Photos by Mike Condren
As soon as church was over, Jan and I got our picture taken by the Vue before we left on our vacation.
We headed up OK 82 out of Tahlequah to the Cherokee Turnpike/US 412. We headed north on US 69 at Chotau to US 60 at Vinita. We took US 60 to Nowata where we picked up US 169.
We explored Coffeyville, KS some.. Here we see one of the engines of the Watco congolmerate of rail lines, SEKO at Coffeyvill, KS.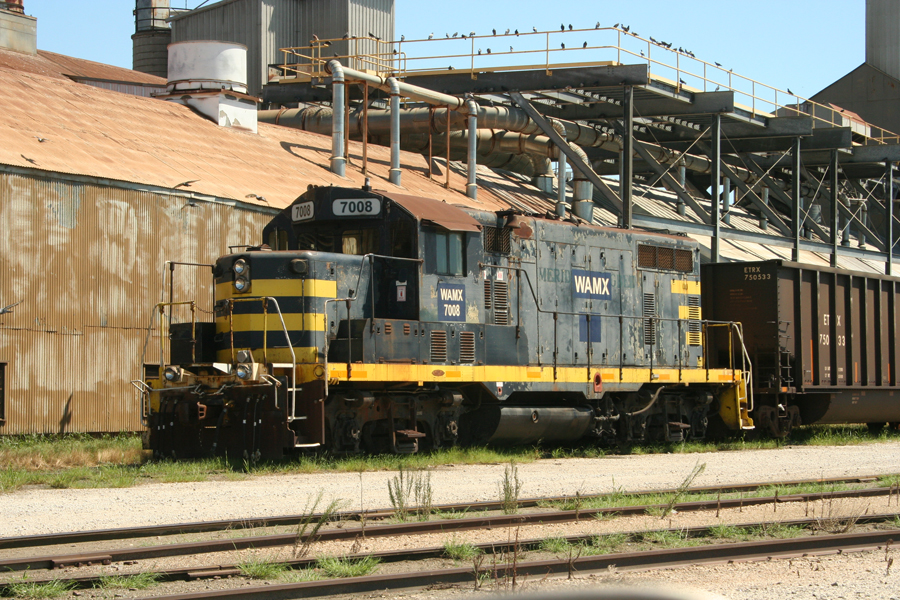 In 1963 I hired out to the MP as a summer vacation replacement fireman. My "local train" student trip on the Wagoner Sub ended in Coffeyville, KS 15 hr and 45 min after signing on in Van Buren. We actually had to drop our work and run for Coffeyville. My fellow student and I sat up in the coffee shop of the railroad YMCA so we could catch the next thru freight back to Van Buren so we could mark up on the extra board. That thru freight made one set out at Okay, OK for the KO&G and we got back to Van Buren in 4 hr. Below is a pair of UP engines in the wye there at Coffeyville.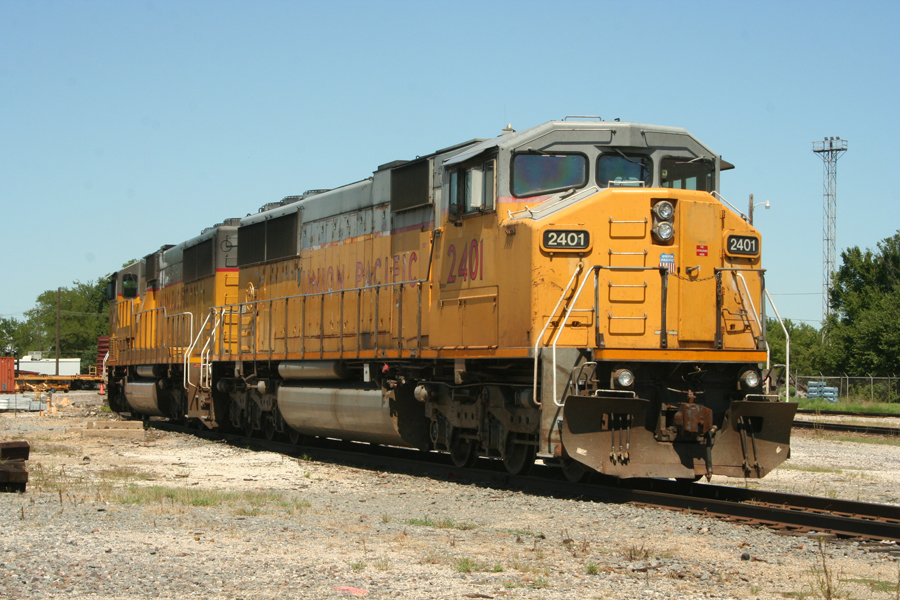 We then drove around downtown Coffeyville and discovered this restored bank and historical marker. The left picture talks about an attempt to rob this bank. Four members of the gang were killed. As was the custom at the time, those four were layed out on doors and leaned up against a wall for their picture. That is depicted by the painting of 4 bodies on the side walk.
Leaving Coffeyville, I spotted this ATSF steam engine at the fairground along US 169.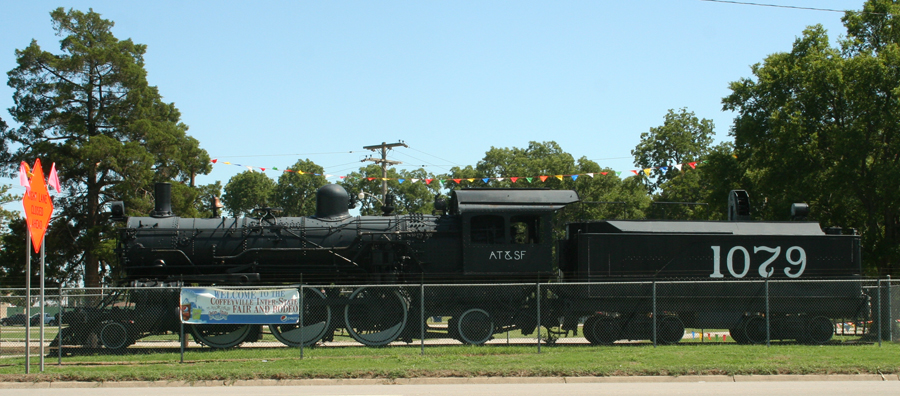 Just north of the US 169/US 400 intersection there was a rest stop with this historical marker.
We took US 169 to US 59 at Garnett, KS and then back roads near Baldwin City, KS to stay all night with friends Ginny and Preston Fambrough.
This page was designed and is maintained by Mike Condren. If you have materials
that you would like to contribute, contact me at mcondren@cbu.edu