Mike Condren Photos
Union Pacific
SD9043MACs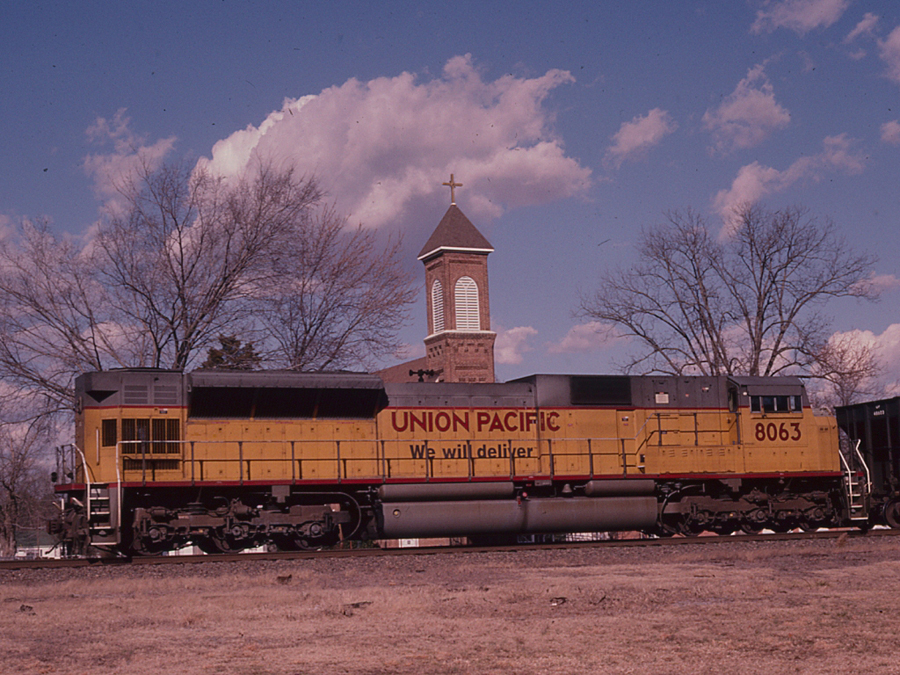 This DPU was seen on the rear of a unit coal train in Atkins, AR in Sept. 2000.
The next train was this south bound tank train.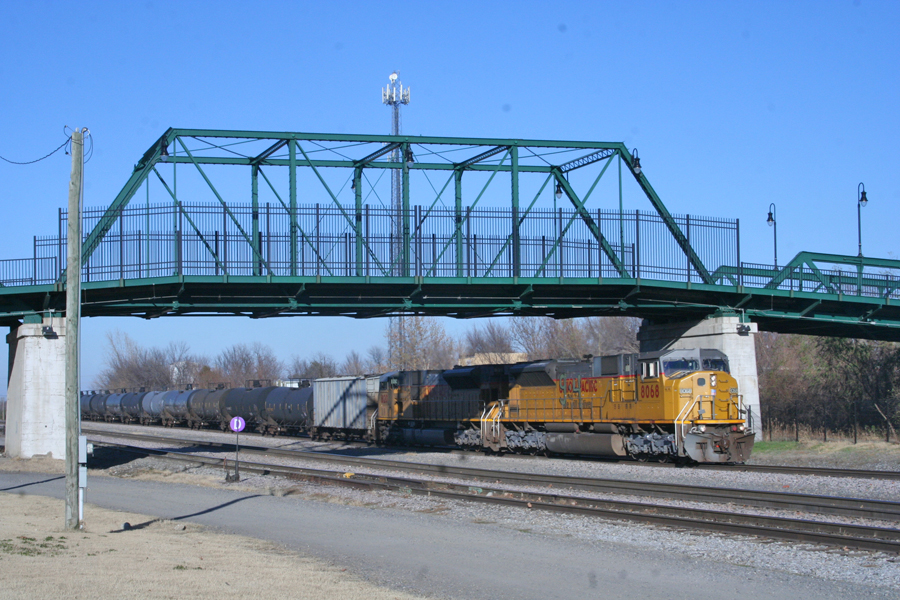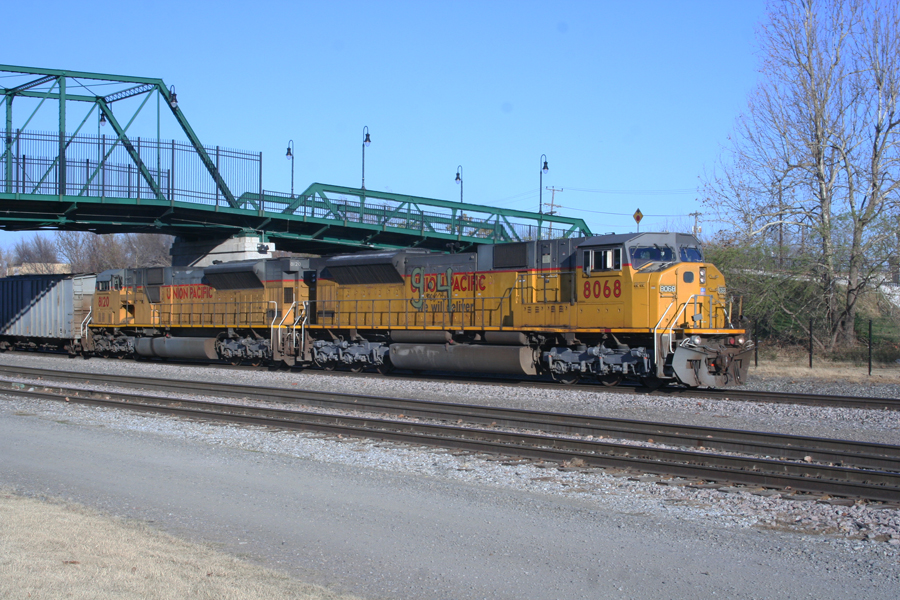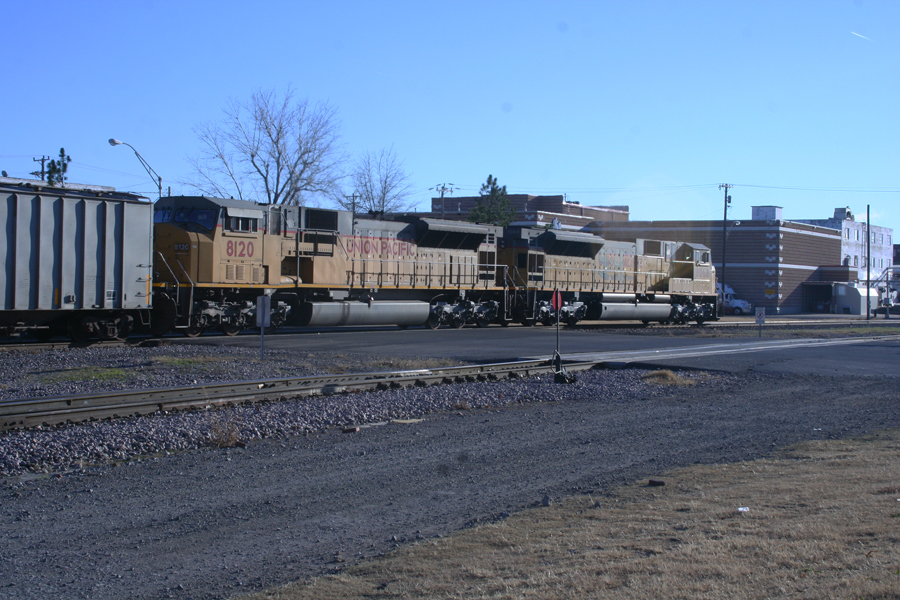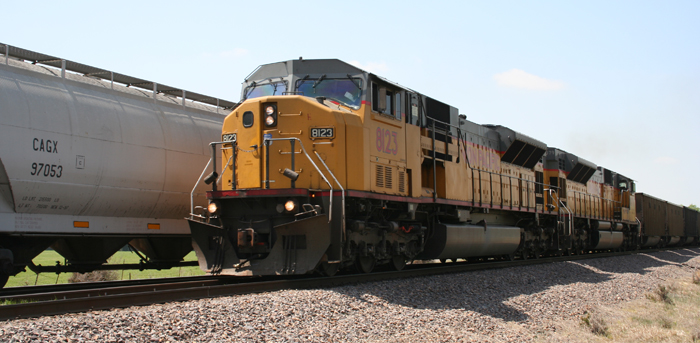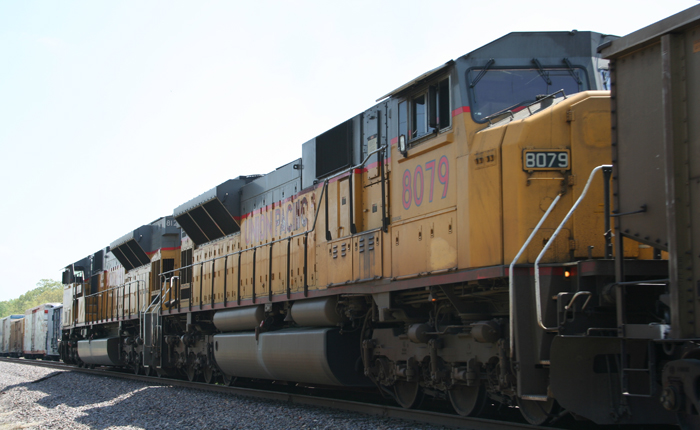 At Worthen UP SD-9043 #8123 leads a coal train eastbound while the westbound with #4800 takes the siding on April 13, 2006.
Then I heard a southbound train on the Katy heading into Wagoner, OK on April 21, 2012. It was a short train of auto racks.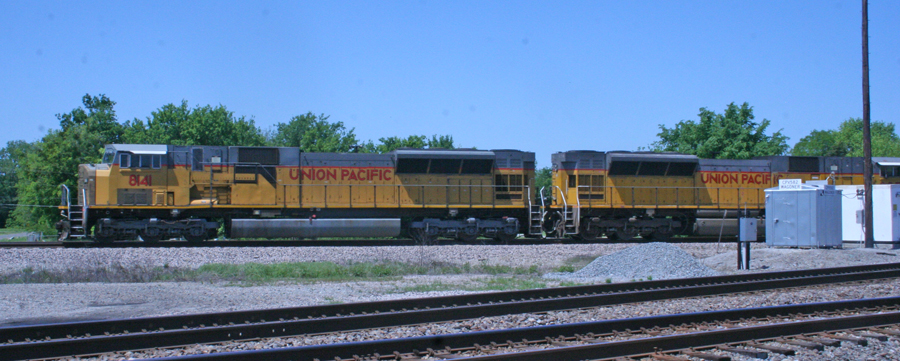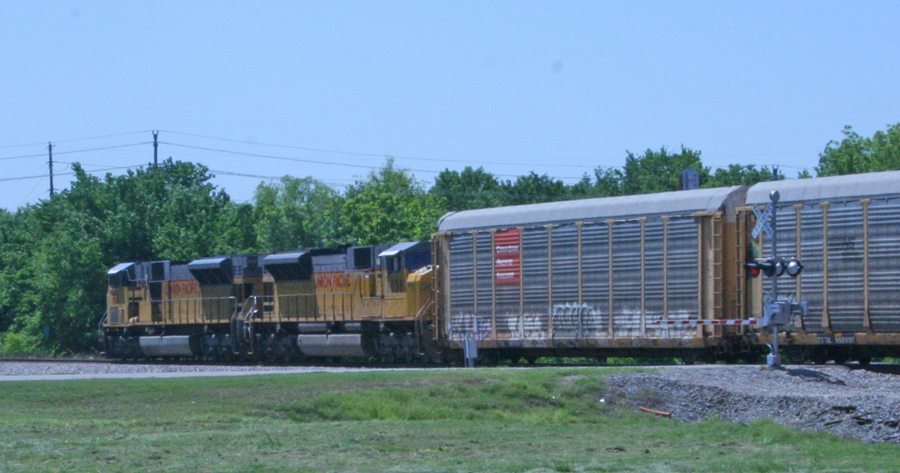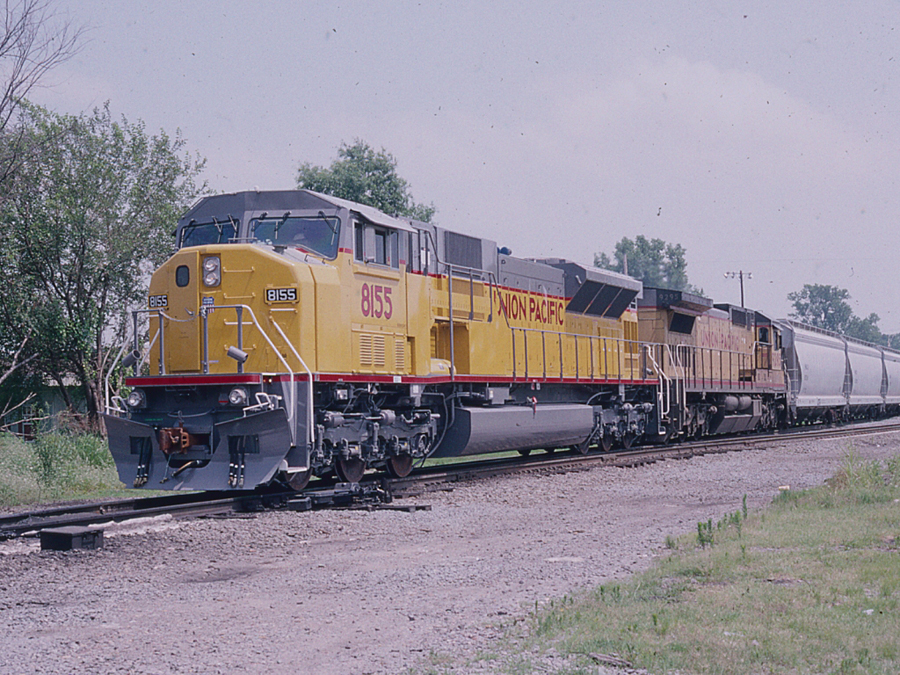 This model was intended to have the more powerful engine but was derated to 4300hp as seen in North Little Rock, AR on June 20, 1997.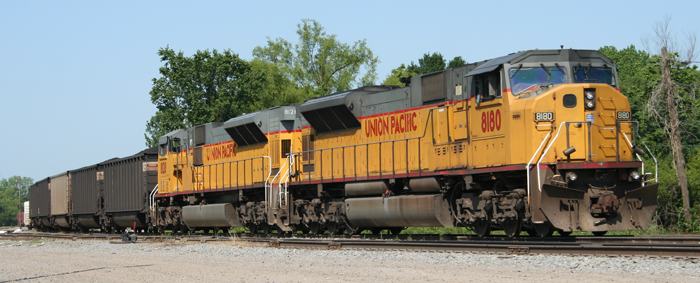 A loaded unit coal train awaits a new crew at Van Buren, AR on May 20, 2006..
The second train was also on the former MKT going to the former MP. This train had a former C&NW engine as the DPU.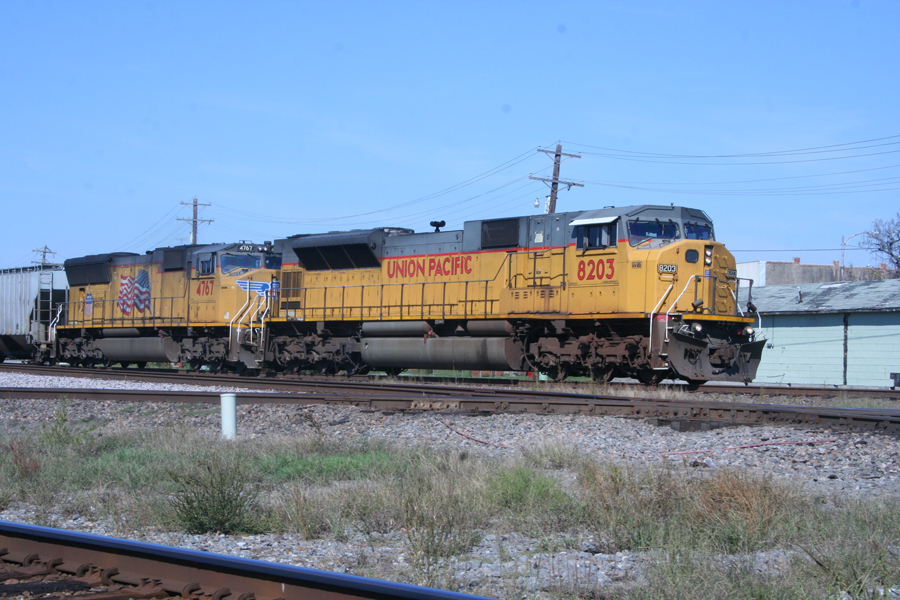 In Van Buren on July 12, 2011 I found another KCS unit as the second unit in this consist at the South 28th Street crossing preparing to depart east. This unit is from the Mexican subsidiary.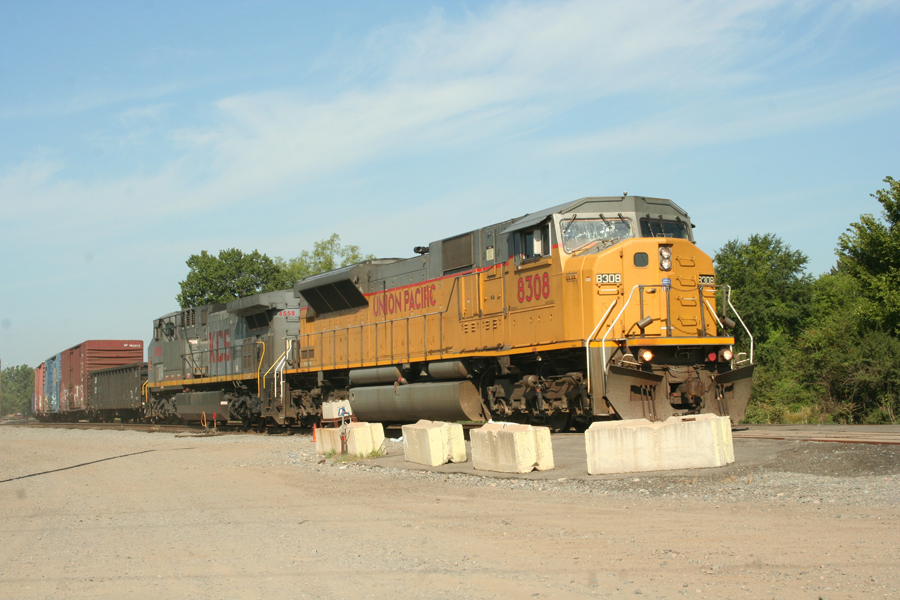 A westbound vehicle train is seen west of the BNSF flyover in Grand Island, NE on August 15, 2011.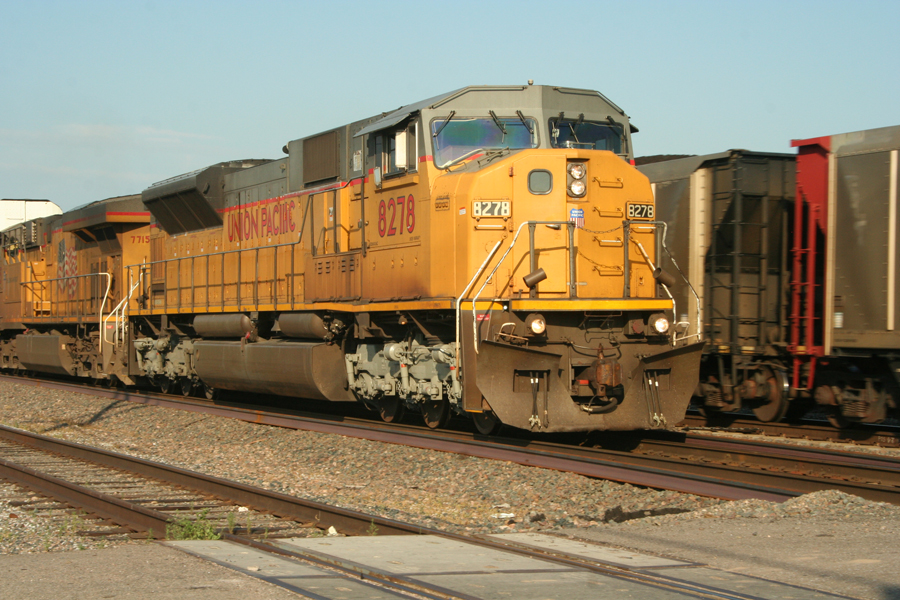 I then returned to Wagoner, OK where I found an empty unit coal train waiting on the Katy south of town waiting its turn to go north on the MoPac. While I waited I heard a soutbound train on the Katy approach and stop to await its turn through the crossing area. The first train to appear at the crossing was the northbound train on the MoPac. The second unit is a former SD60M rebuilt to SD59MX on April 21, 2012.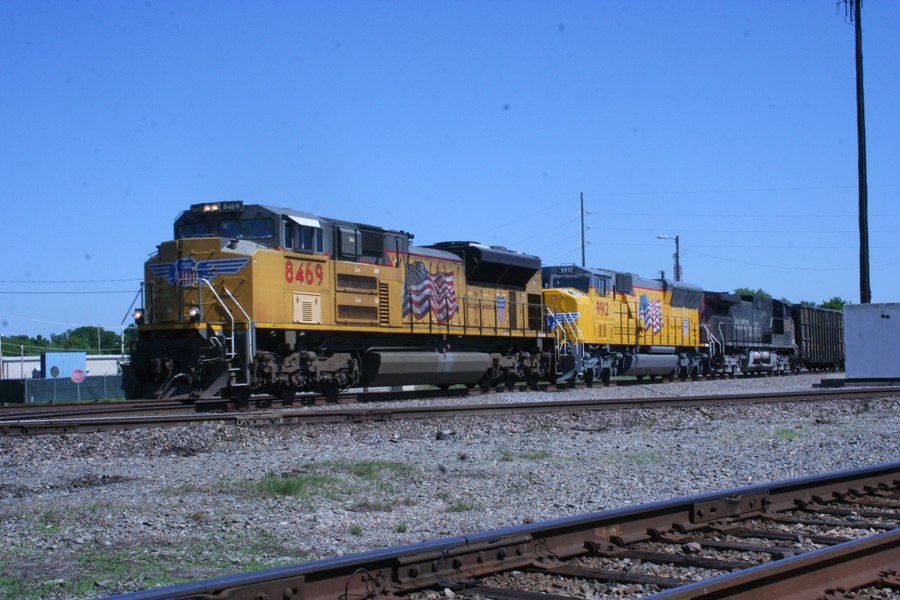 This page was designed and is maintained by Mike Condren.
Earlier issues of Recent Trains are available through the indexes.
If you would like to receive the next issue of Recent Trains,
request that your email address be put on the distribution list
by emailing me at mcondren@cbu.edu.