Mike Condren Photos
Union Pacific
SD70ACes
UP SD70ACe #5180 leads a stack train west past Railfan Park on June 17, 2006.
As seen here, Rochelle Railfan Park is a family favorite. The benches along the track sides of the pavilian allow small children a great view of the action. In most cases, the kids are not from rail fan families, just general public June 18, 2006.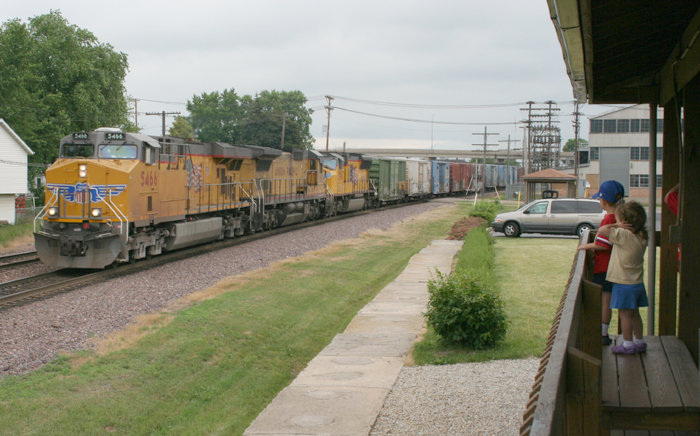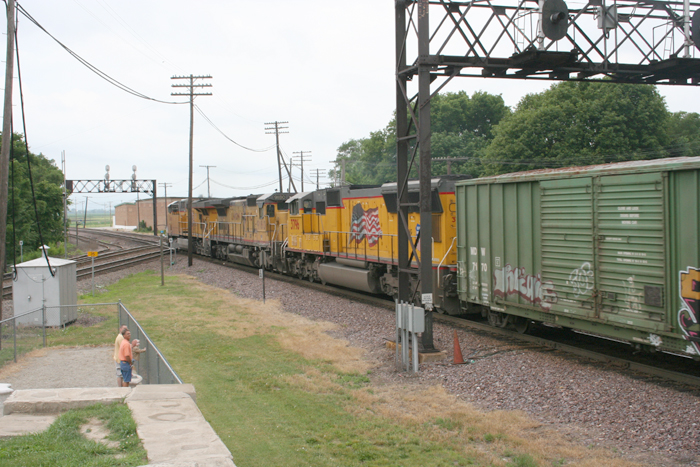 UP SD70ACe #8318 on a northbound train in Van Buren, AR 6/5/05.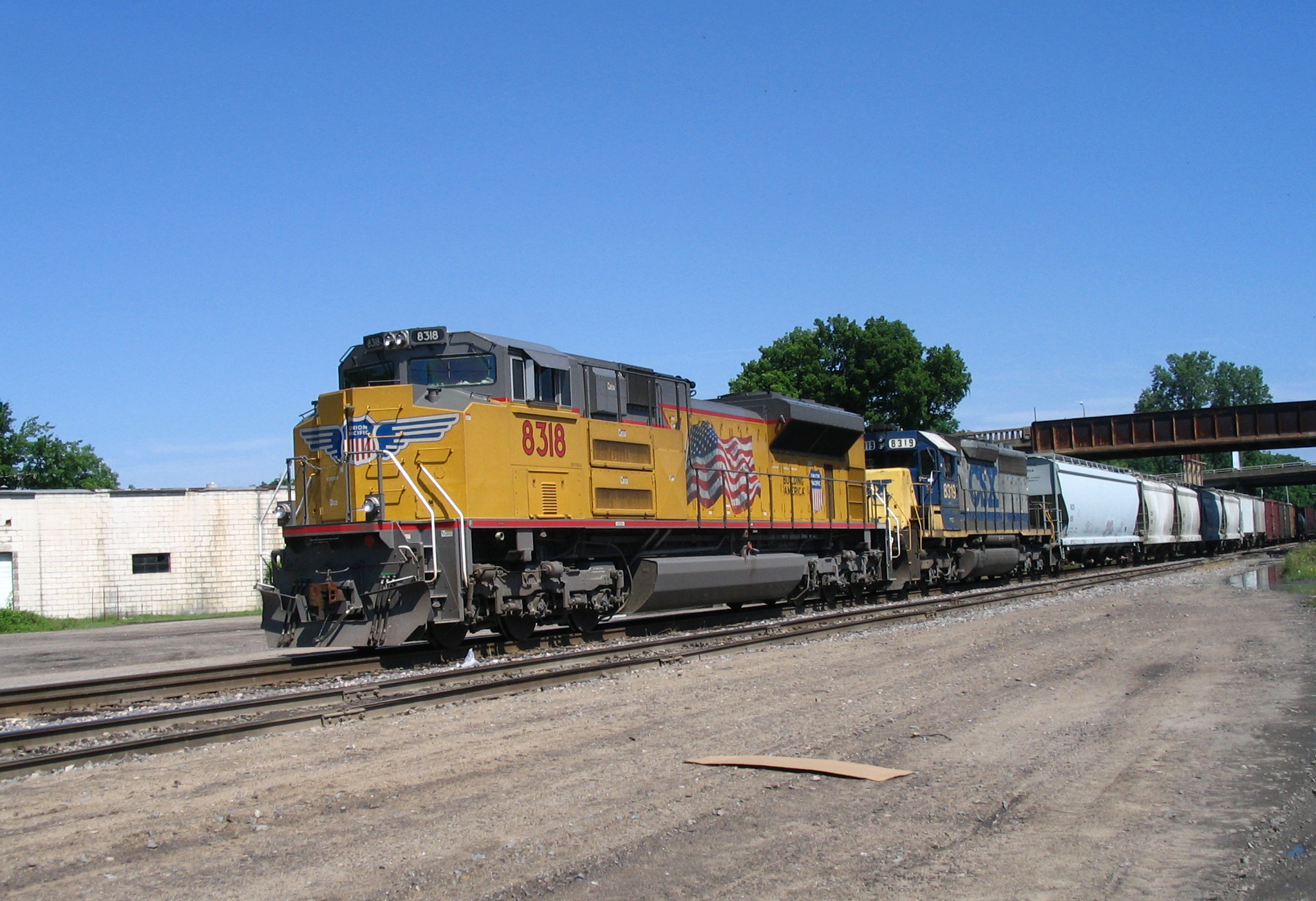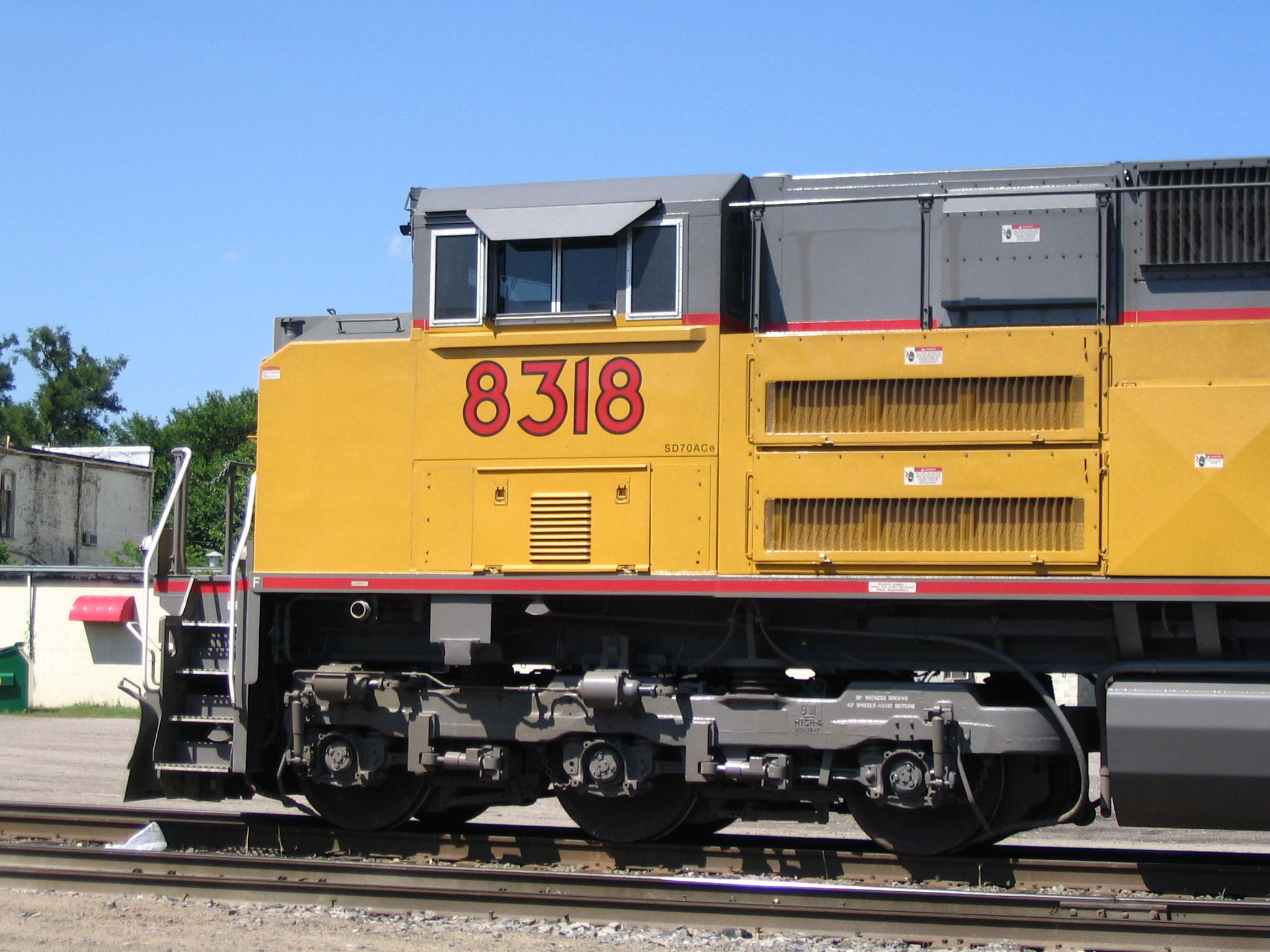 This westbound freight is seen near the junction of the former Cotton Belt line with the former Missouri Pacific line from Monroe, LA in Pine Bluff, AR on April 5, 2013.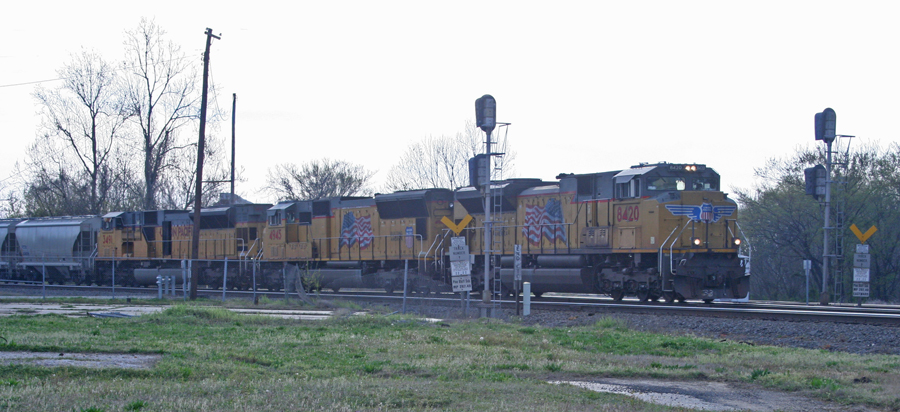 This westbound stack trains is powered by the latest offerings from EMD and GE.
The UP 8334 SD70ACe leads two sister SD70ACes and a GE C45...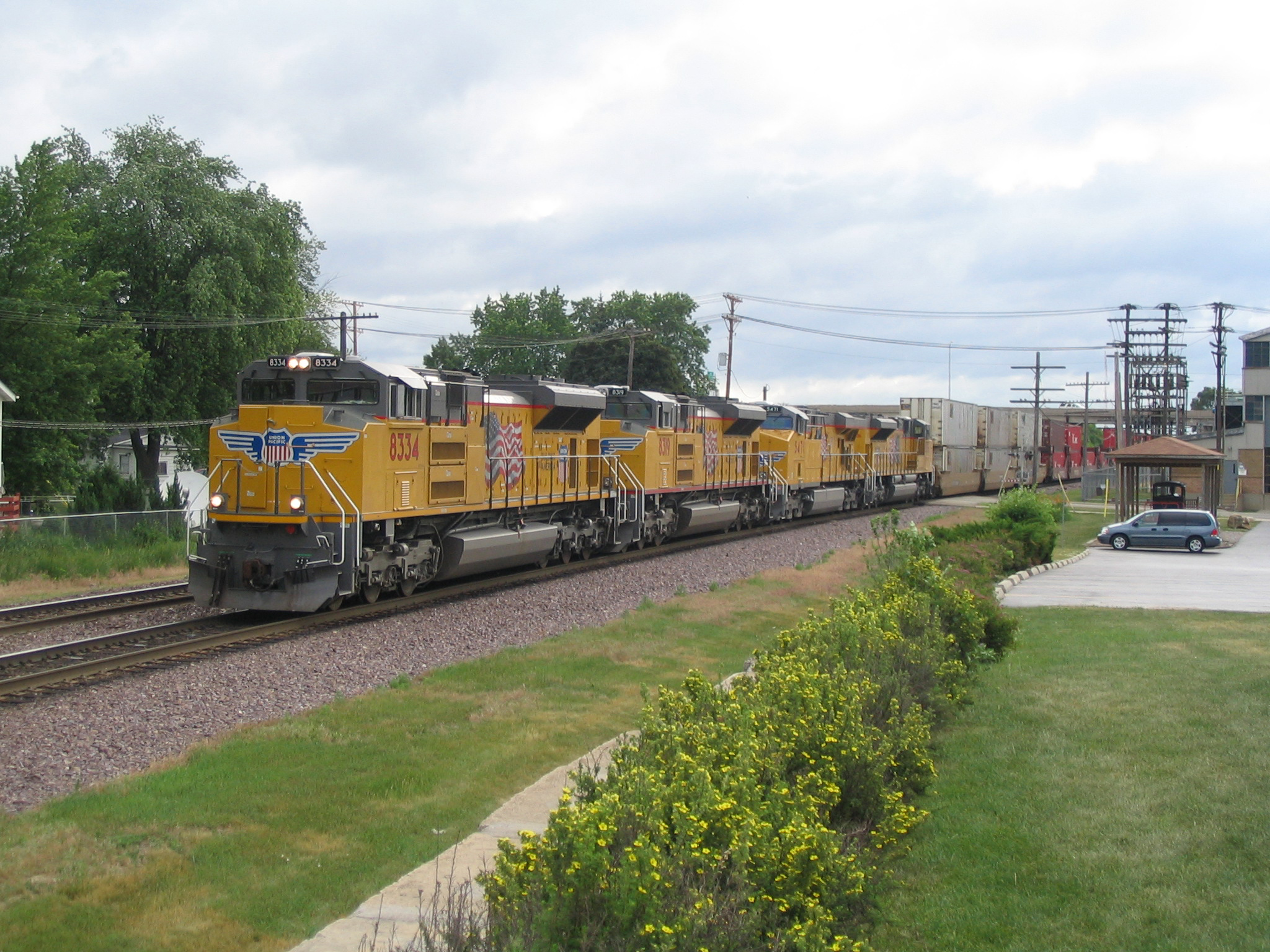 This UP unit was in the center of this consist of a BNSF train at Cherokee Yard in Tulsa, OK on August 19, 2013.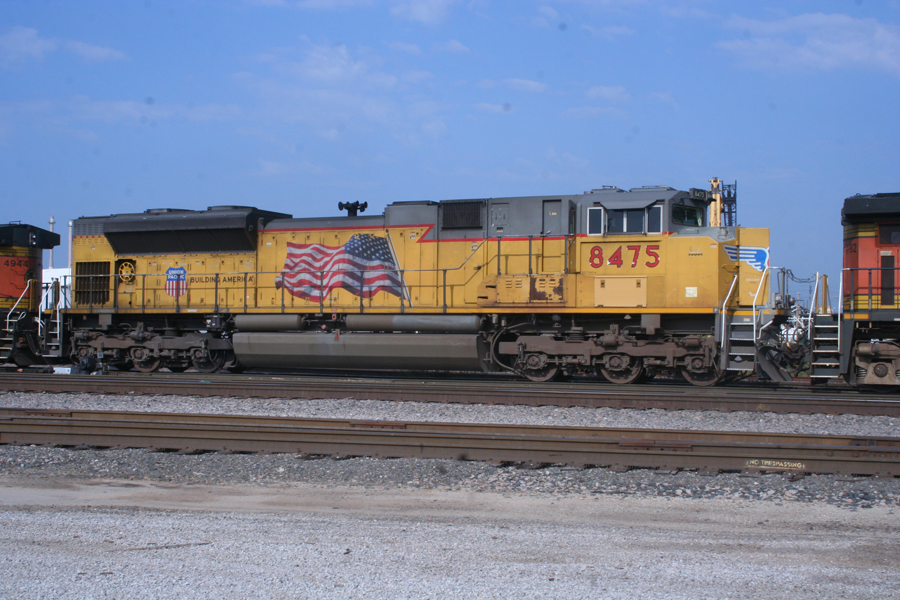 This westbound UP freight is running down the middle of 4th Street in Pine Bluff. AR, on April 5, 2013.
This vehicle train was my first action in Muskogee, Ok on Oct. 15, 2013.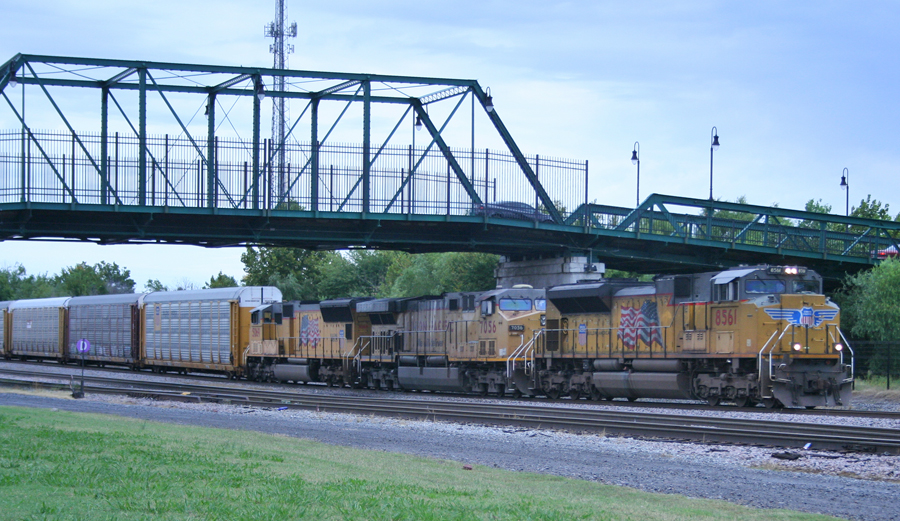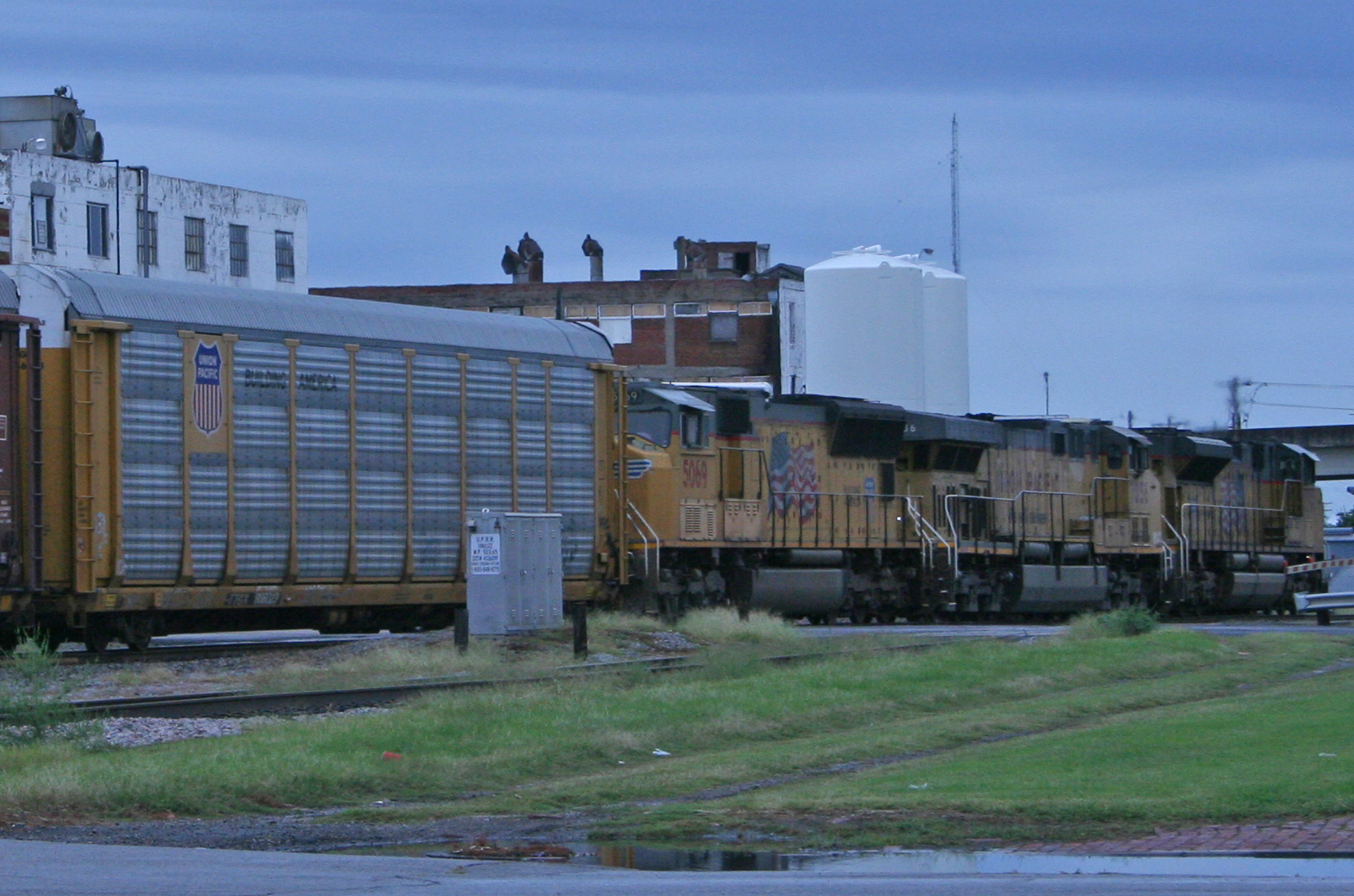 This south bound is seen at Muskogee, OK on Oct. 15, 2013..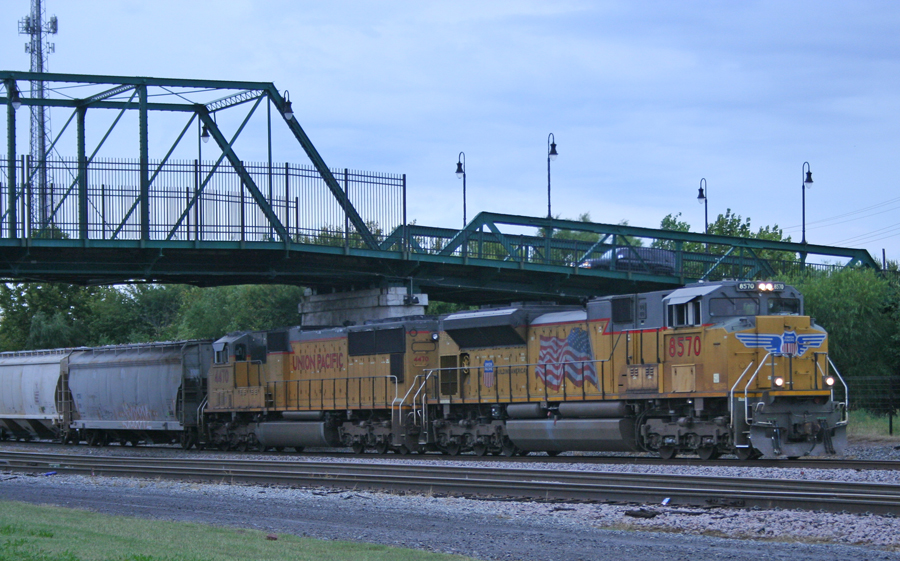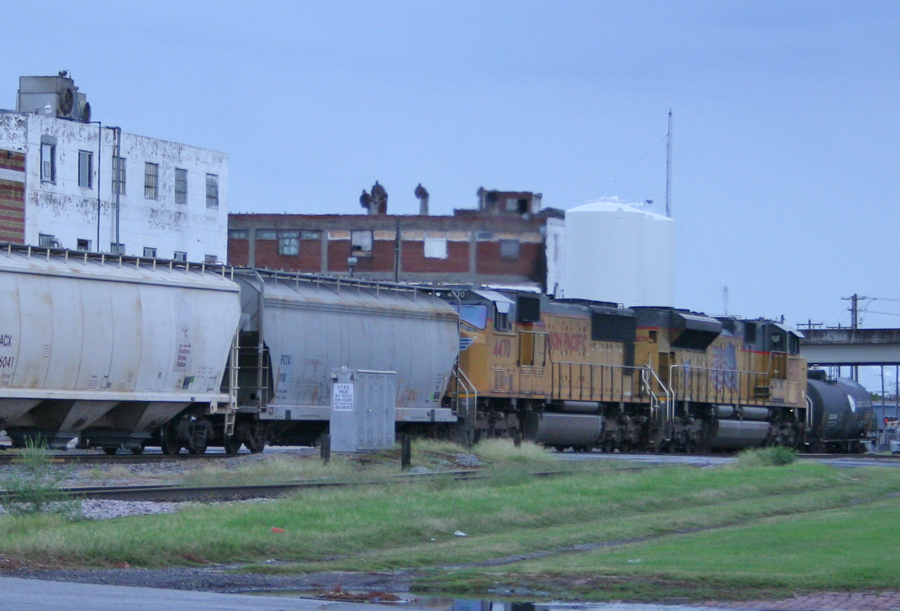 An eastbound general freight is the next offering from the Union Pacific at KC Union Station on Oct. 24, 2013.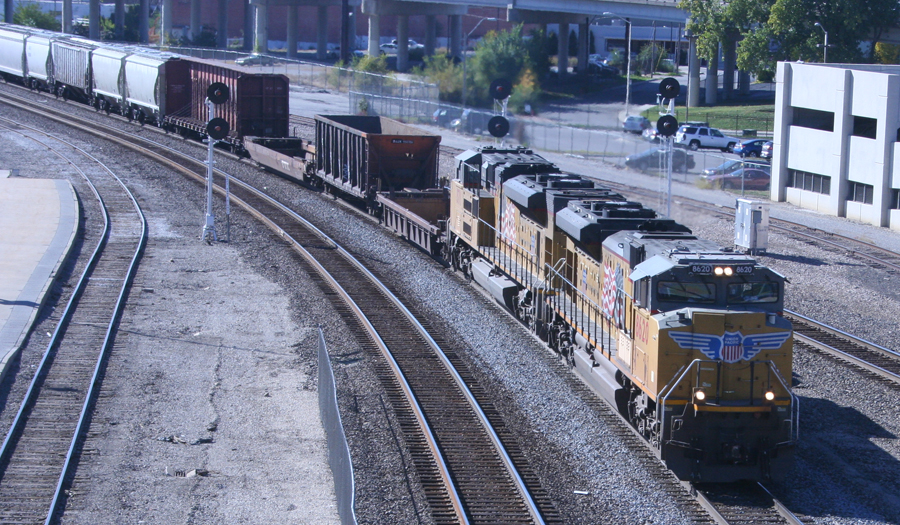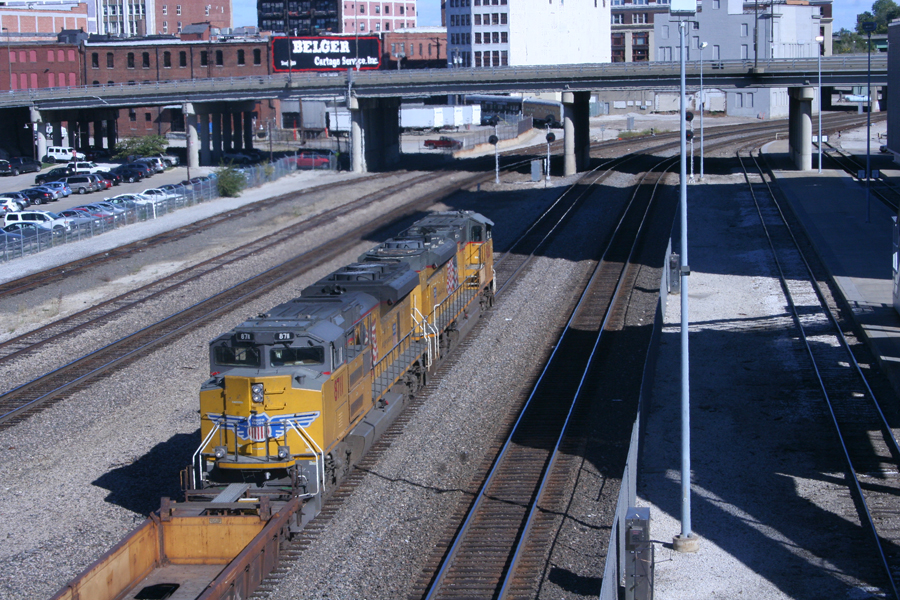 This south bound is seen in Muskogee, OK on June 14, 2013.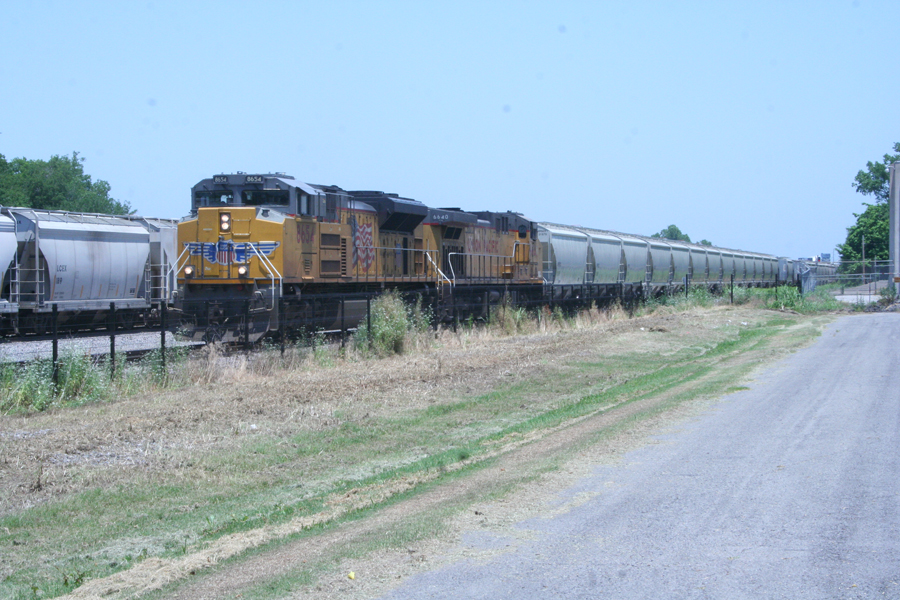 On our return trip to OK on Feb 13, 2014, we passed through Hoxie, AR where we caught this stack train at the crossing of the BNSF by the UP.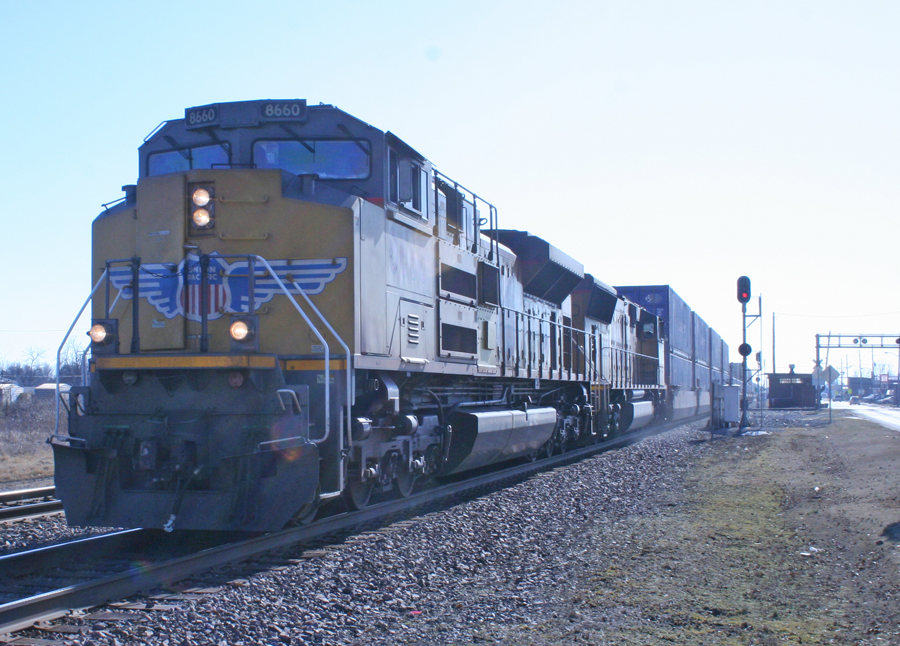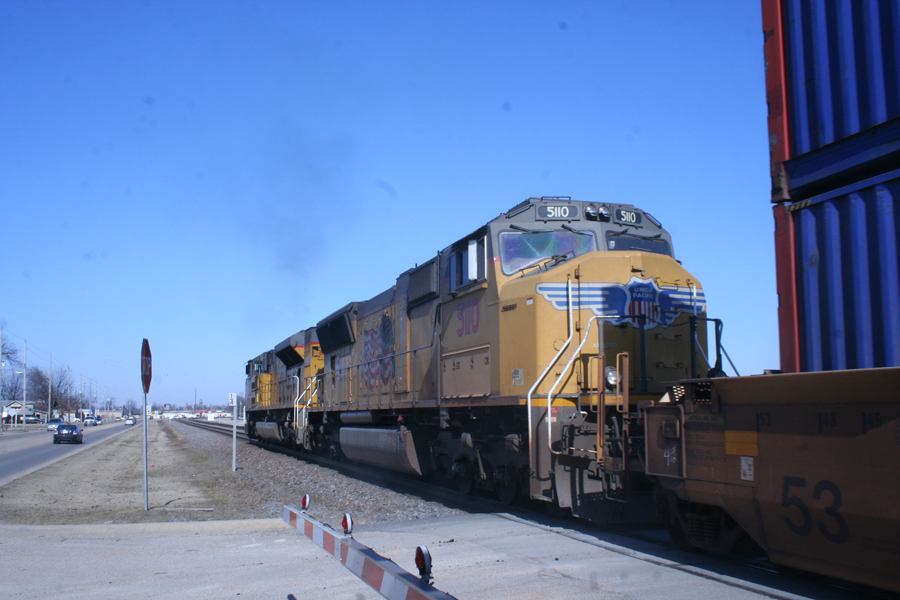 This brand new UP SD70ACe was the train that I saw while waiting for the inbound UP passenger train at Kntucky St in Memphis on April 12, 2012.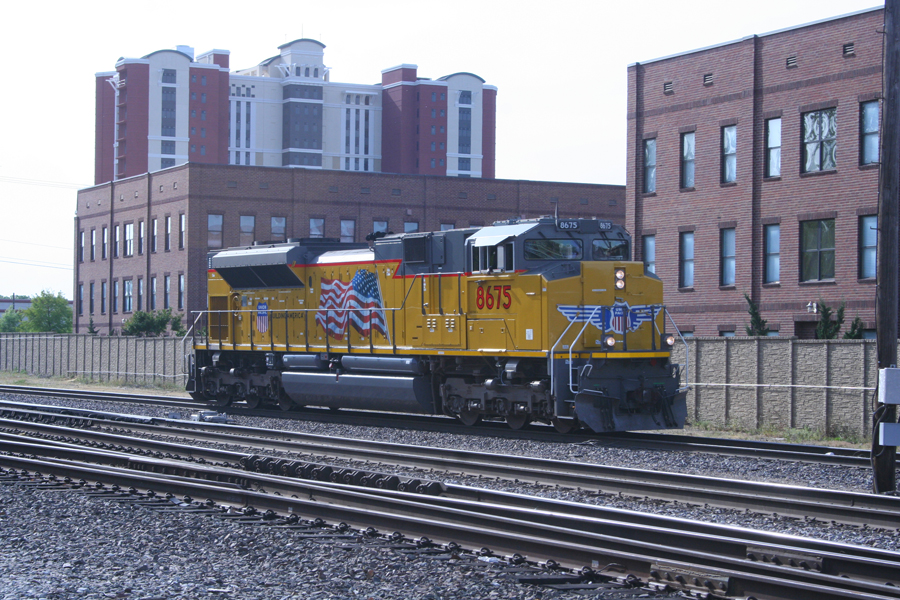 On my return to OK on May 31, 2014, this train was at the east end of the UP yard in Van Buren.
Well, the northbound won. Here we see the northbound taking the east most track through Muskogee.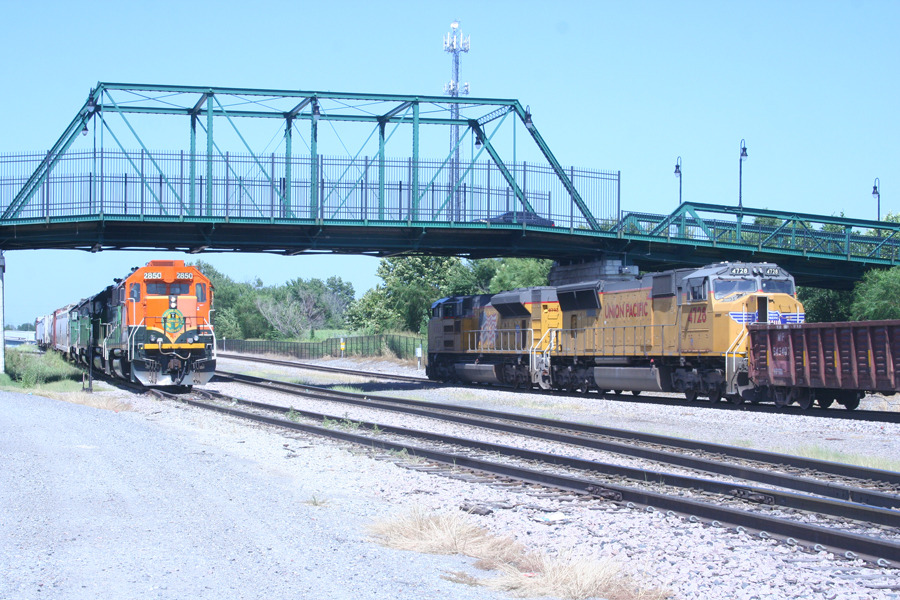 This page was designed and is maintained by Mike Condren.
Earlier issues of Recent Trains are available through the indexes.
If you would like to receive the next issue of Recent Trains,
request that your email address be put on the distribution list
by emailing me at mcondren@cbu.edu.