Mike Condren Photos
Union Pacific
SD60s
A general merchandise train at White Siding in east Memphis, 12/26/05.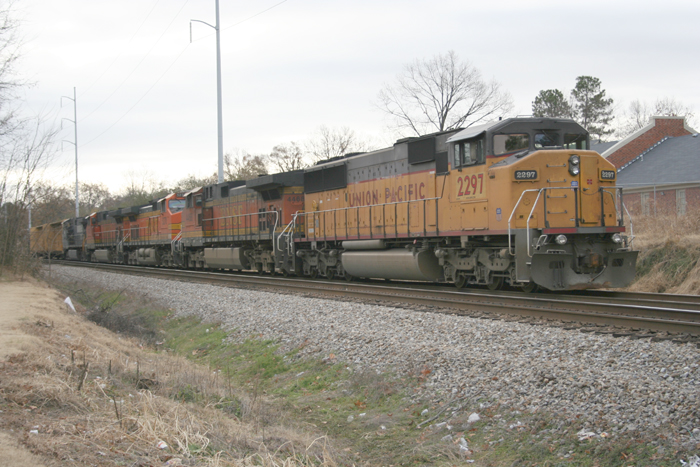 A westbound UP train is seen at Atkins, AR on May 21, 2006.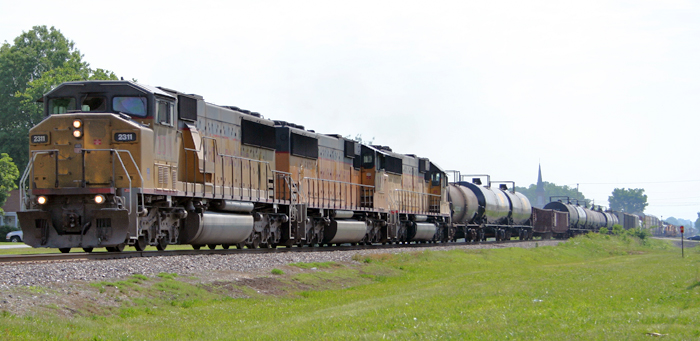 We stopped at Wagoner on the way back to Tahlequah. After the "10 minute rule", we started to leave. At the State 51 and 16 junction east of town, we found a crew taxi. We turned back to the diamond area. We parked along the former MP tracks along which the crew taxi had been parked. However, the train appeared on the former MKT track, in dynamic braking, preparing to take the connecting track to the former MP track toward Coffeyville, KS.

In 1963 I hired out to the MP as a summer vacation ewplacement fireman. My student trip on the Wagoner Sub ended in Coffeyville, KS 15 hr and 45 min after signing on in Van Buren. We actually had to drop our work and run for Coffeyville. My fellow student and I sat up in the coffee shop of the railroad wye so we could catch the next thru freight back to Van Buren so we could mark up on the extra board. That thru freight made one set out at Okay, OK for the KO&G and we got back to Van Buren in 4 hr. Below is a pair of UP engines in the wye there at Coffeyville on August 14, 2011.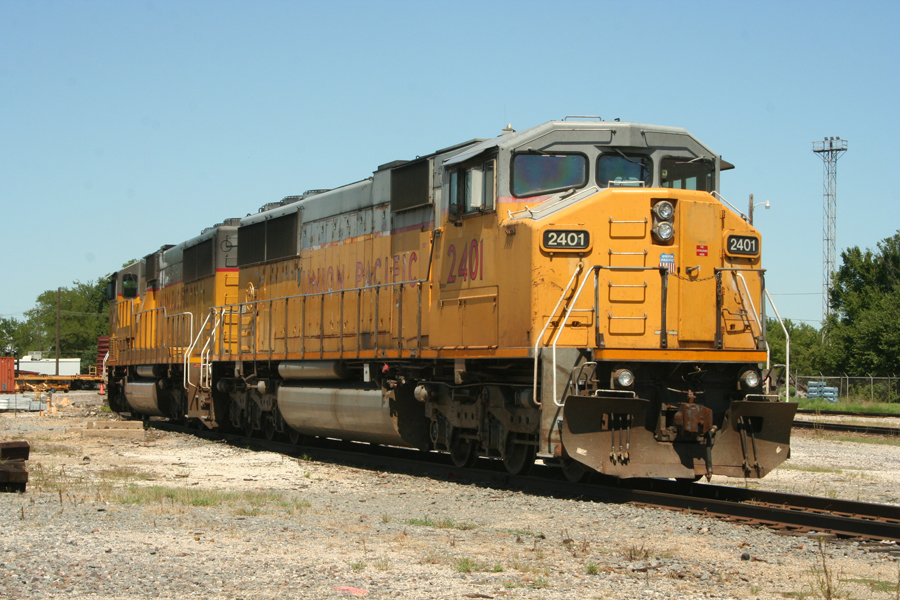 This poor SD needs a patch, or a series of patches as it sits in Atkins, AR. Gone are the when UP engines like #2485 seen here would be spotless on May 19, 2006.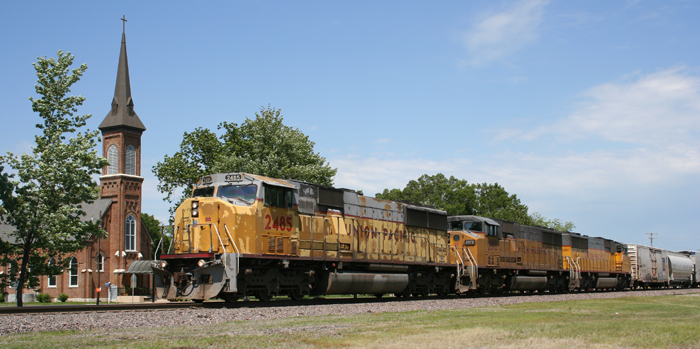 This eastbound freight is seen at Palarm, AR along old US 65 on Feb. 23, 1990. Kenny Young, David Raymo, my son Matt, and I were returning from a train meet in Ft Smith, AR. We paced this fright on a highway's payment touches the ballast line of the railroad. After this shot was taken, my 4 year old son remarked, "That was SO CLOSE!!!" That name for this location has stuck for the 4 in the car that day.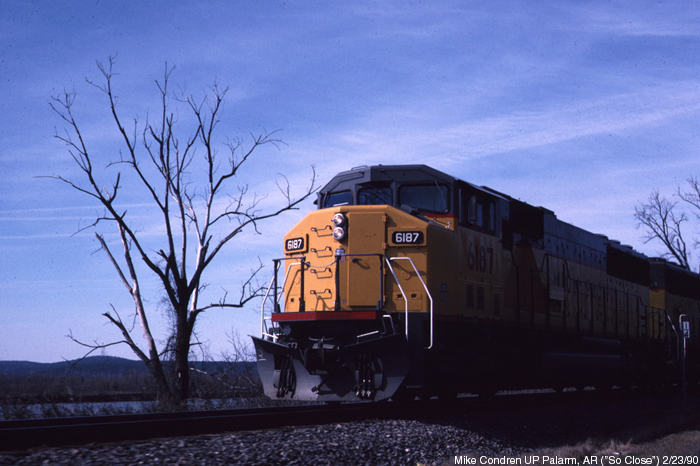 This page was designed and is maintained by Mike Condren.
Earlier issues of Recent Trains are available through the indexes.
If you would like to receive the next issue of Recent Trains,
request that your email address be put on the distribution list
by emailing me at mcondren@cbu.edu.