Mike Condren Photos
Union Pacific
GP38-2s
This unit was parked near the yard office in Muskogee, OK on July 19, 2013.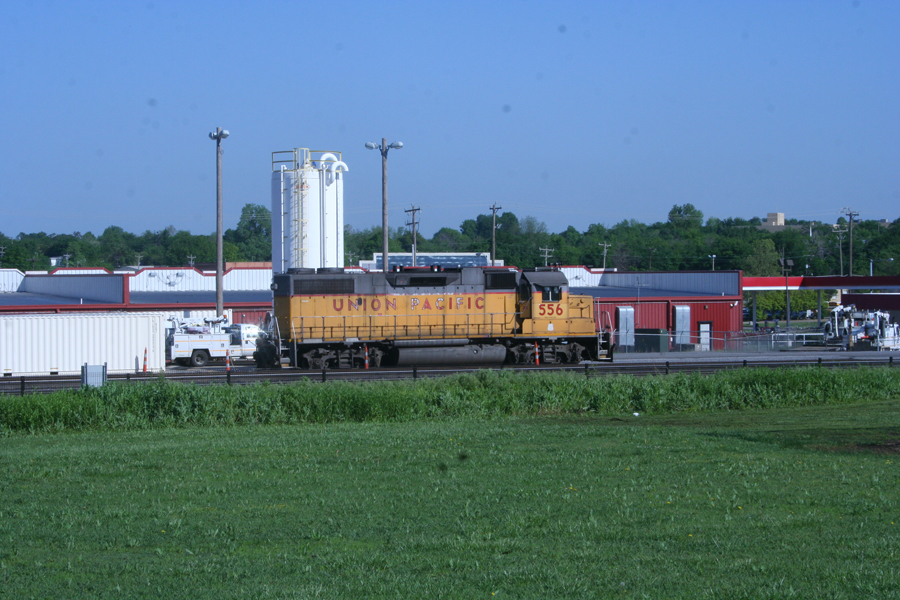 On July 19, 2013 I discovered these units at the small yard south of Pryor, OK that services the Mid-America Industrial Park.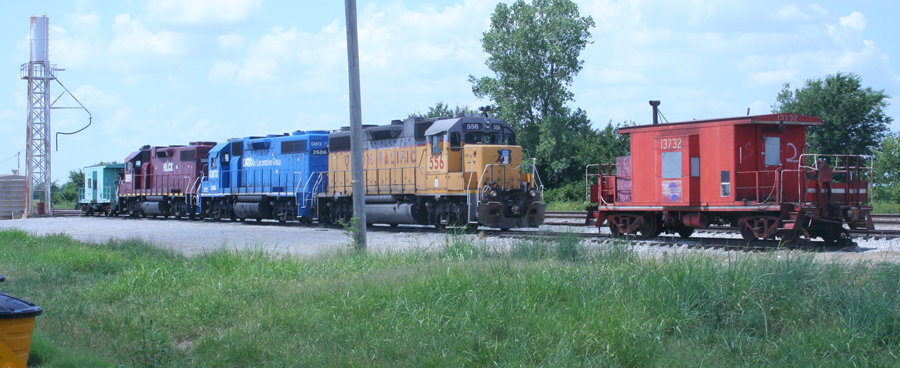 On our way to Shreveport to pick up our grandson, Matt and I passed through Van Buren, AR and found there 2 units switching the yard under the viaduct which once led to the Ft. Smith/Van Buren Free Bridge on May 22, 2013.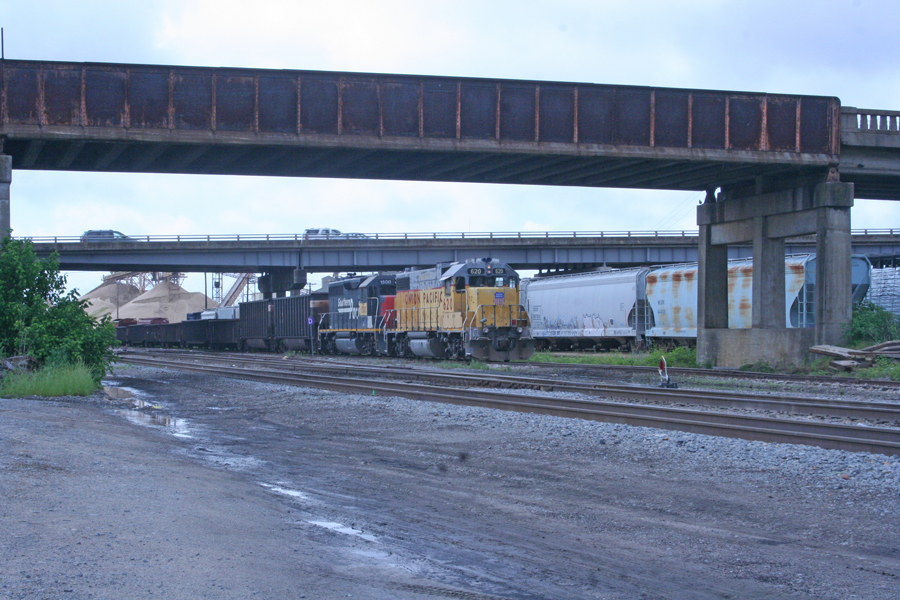 This page was designed and is maintained by Mike Condren. If you have materials
that you would like to contribute, contact me at mcondren@cbu.edu