Mike Condren Photos
Union Pacific
ES44DCs
This ES44DC is seen leading a westbound freight at Rochelle, IL on June 17, 2006.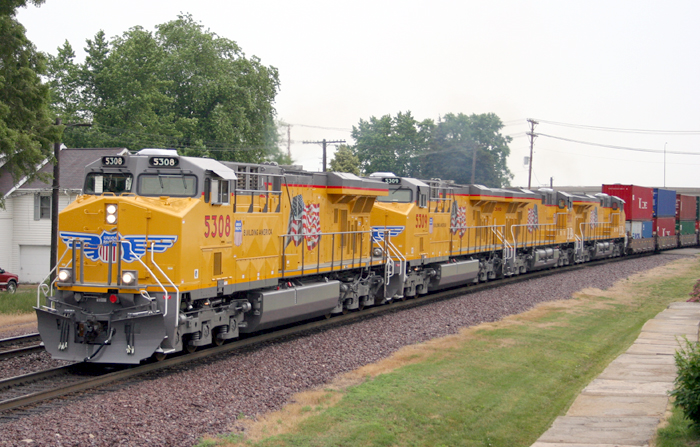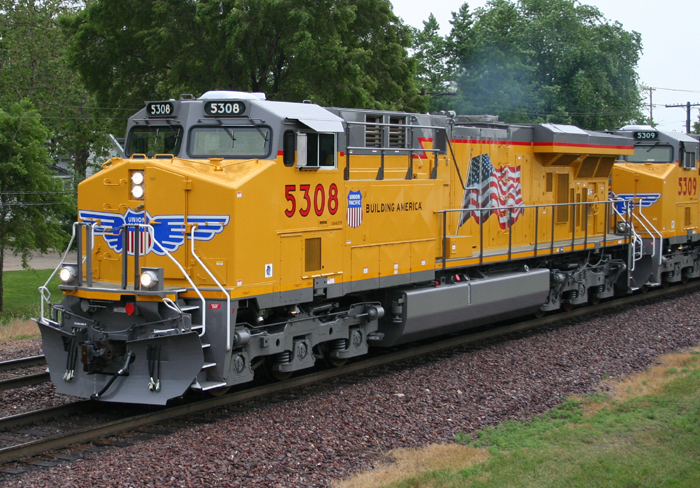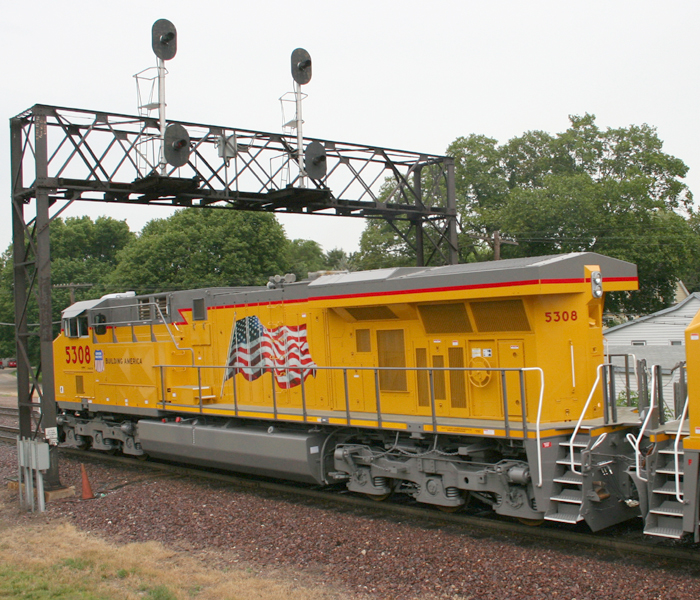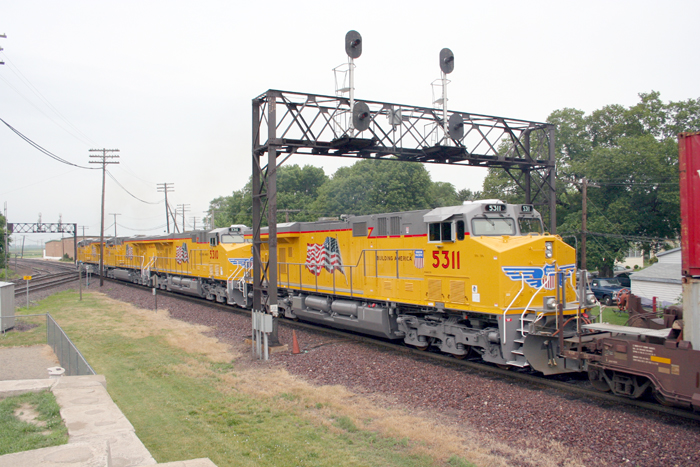 UP #5312, the next new GE in the series, leads the next westbound stack train past the park.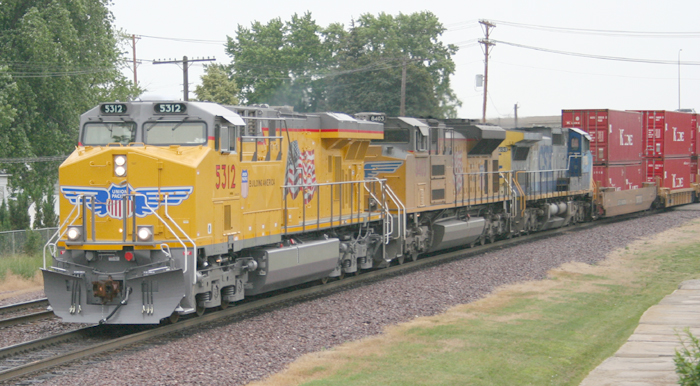 The lead unit of this train got by me but then I got the DPU on Jan. 30, 2013 in Sallisaw, OK.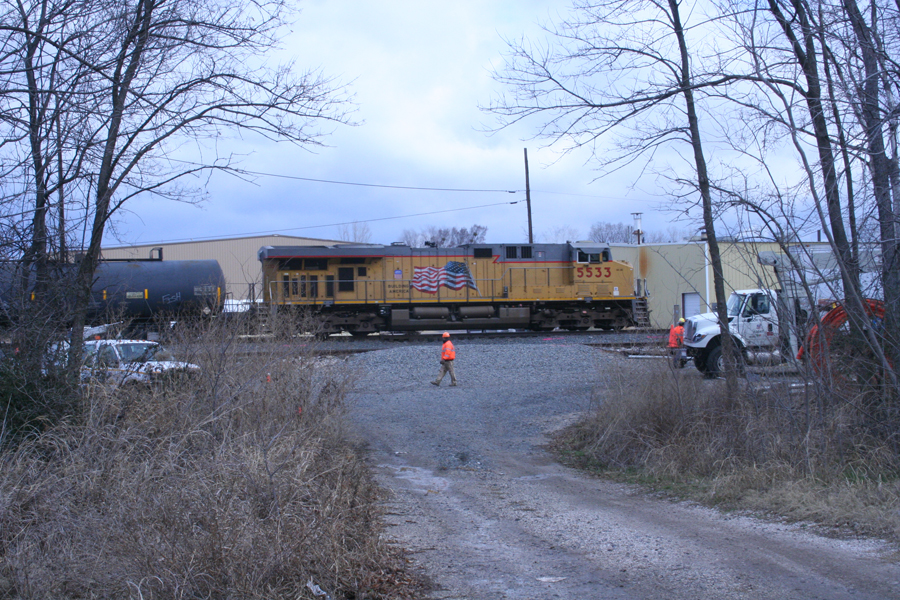 I took US 64 back toward Clarksville because of the construction on I-40. At London, I spotted a west bound freight in the distance so I headed to Knowville for my shots on May 8, 2013.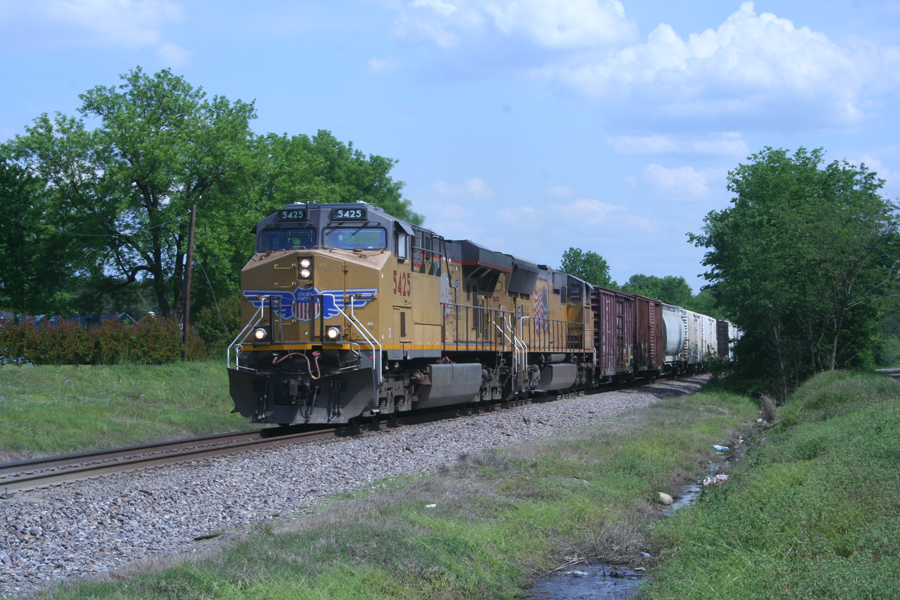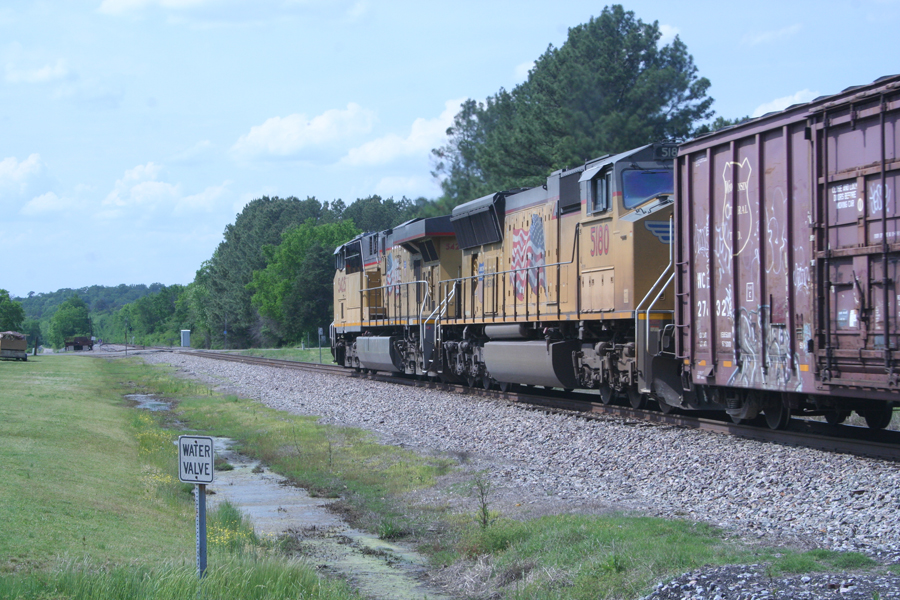 Westbound UP merchandise freight at Atkins, AR, Note the UPY SD40-2. 12/17/05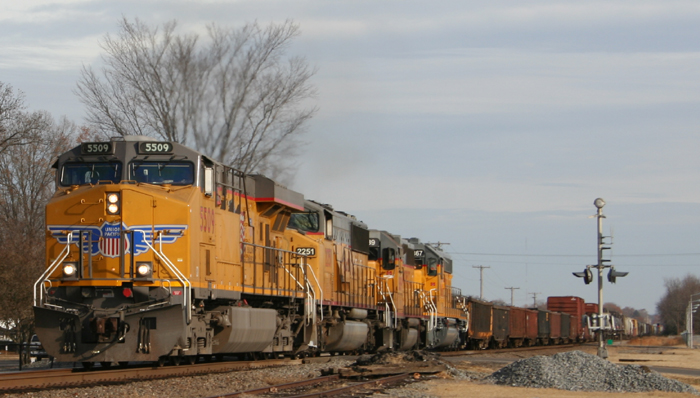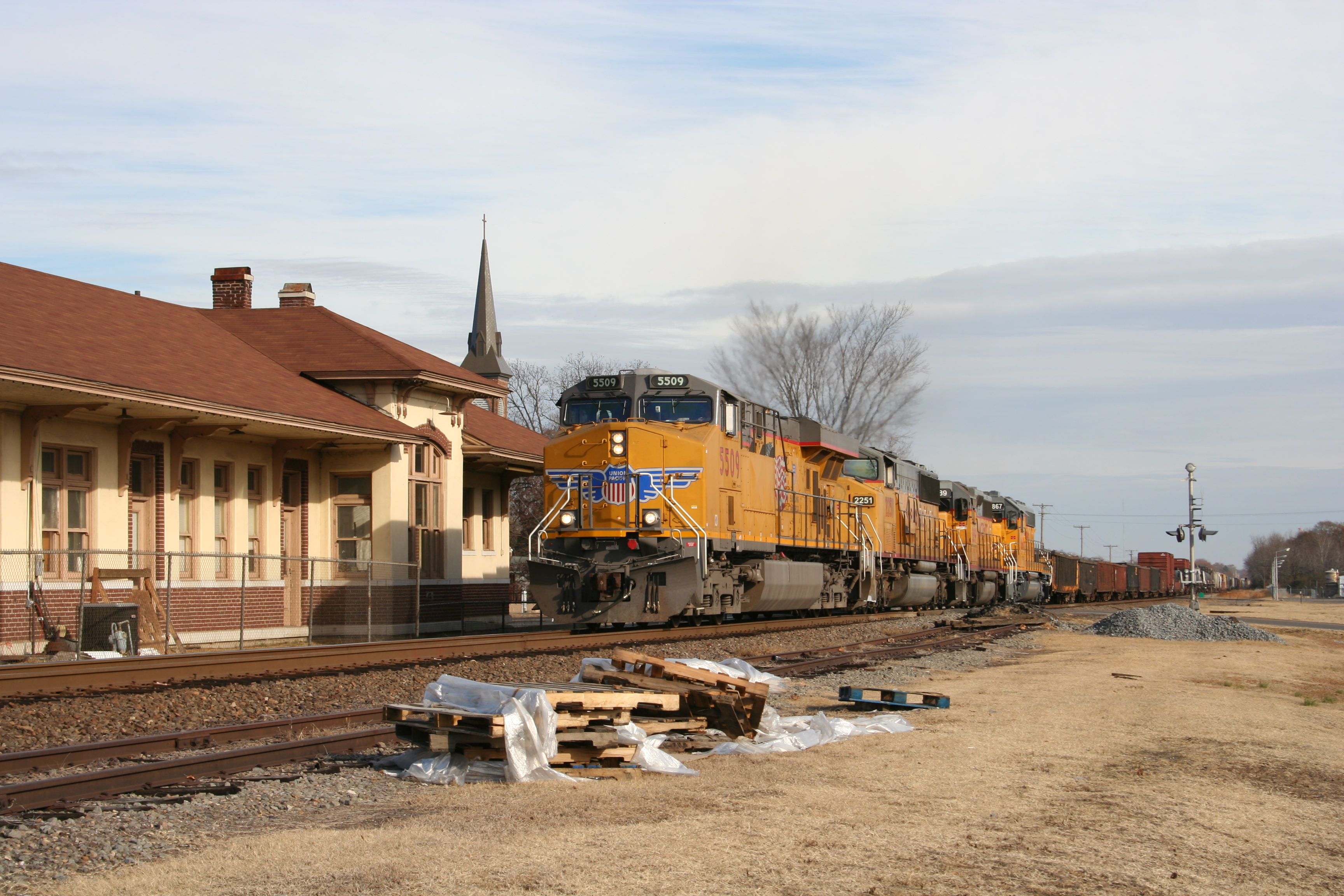 On March 14, 2013 we stopped at the Mississippi Welcome Center in Vicksburg and I had much better luck with the headend of that stack train. Flagman "Berry" tells me that he had to go down those stairs each morning to set his red flags and then climb those stairs. He then had to repeat the process each evening while he was flagging for the work on the tunnel under my feet.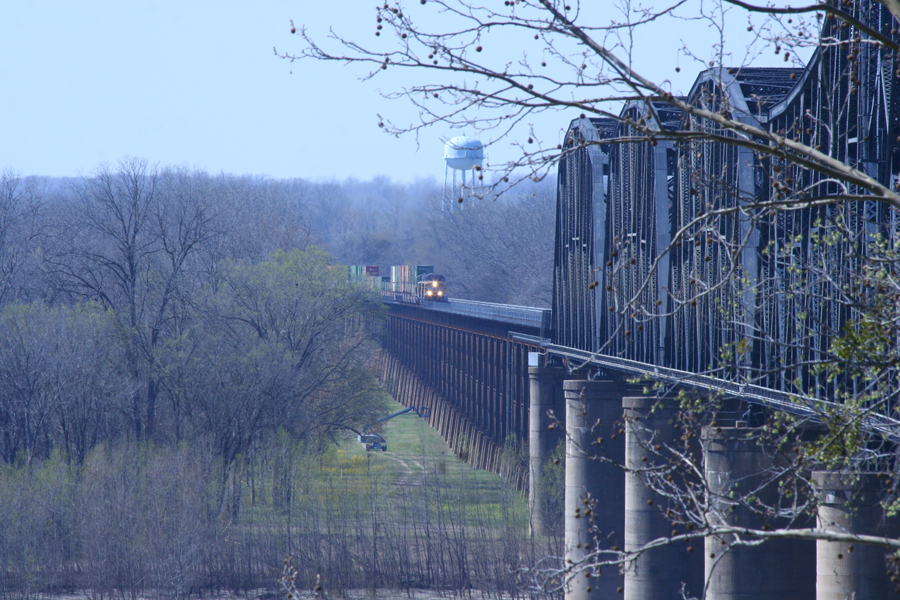 On my way to the Boy Scout celebration in Ft. Smith, I caught this empty unit coal train at Stilwell, OK on Feb. 9, 2013.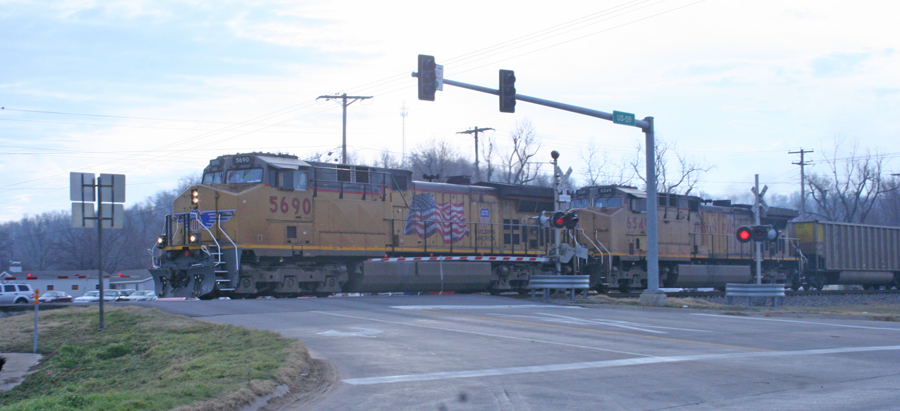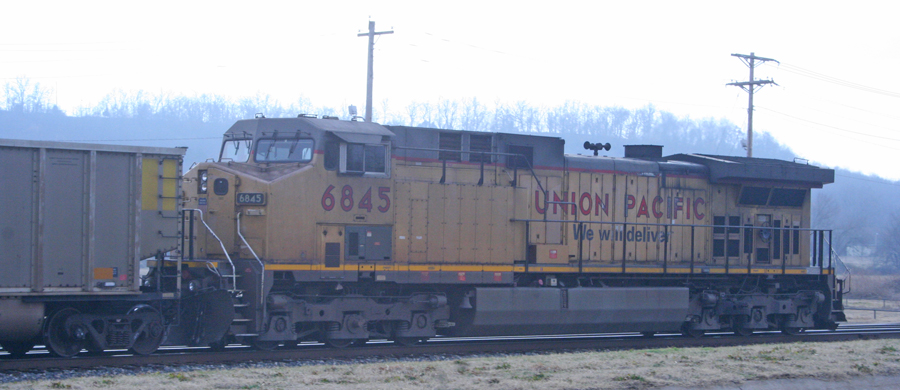 This empty unit coal train was ready to leave Van Buren by the time I arrived track side on May 4, 2014.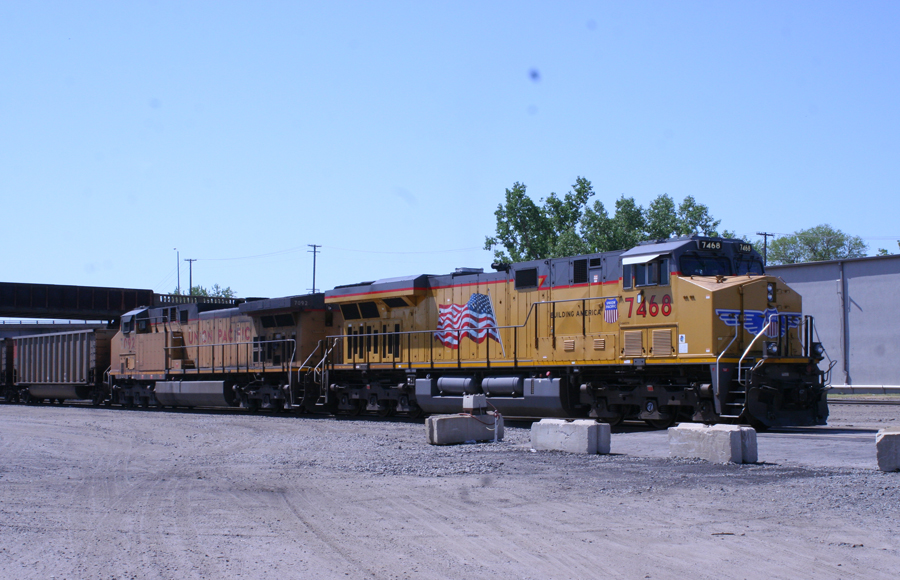 The next action was at the former Katy passenger station where a freight was north bound. I shot the BNSF local heading north as seen through the center beam cars followed by the DPU at the end of the freight.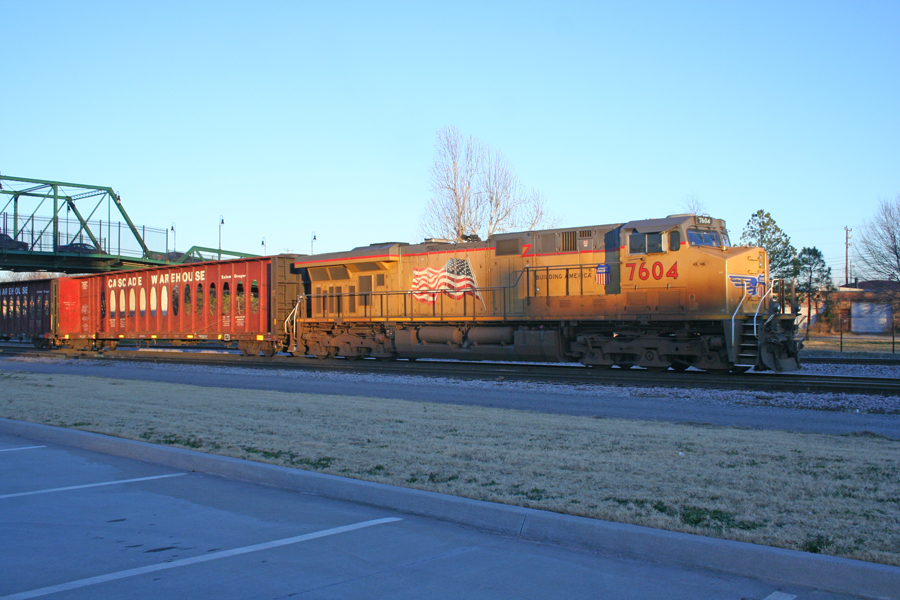 This loaded unit coal train is seen approaching KC Union Station.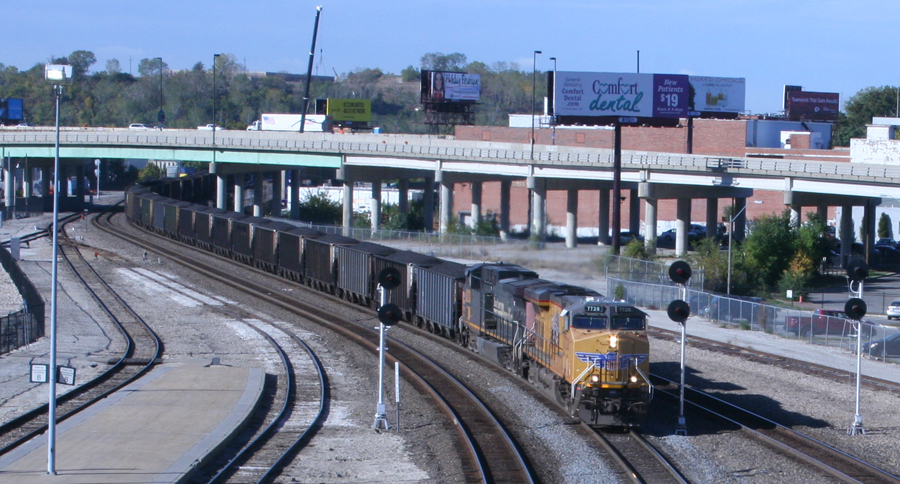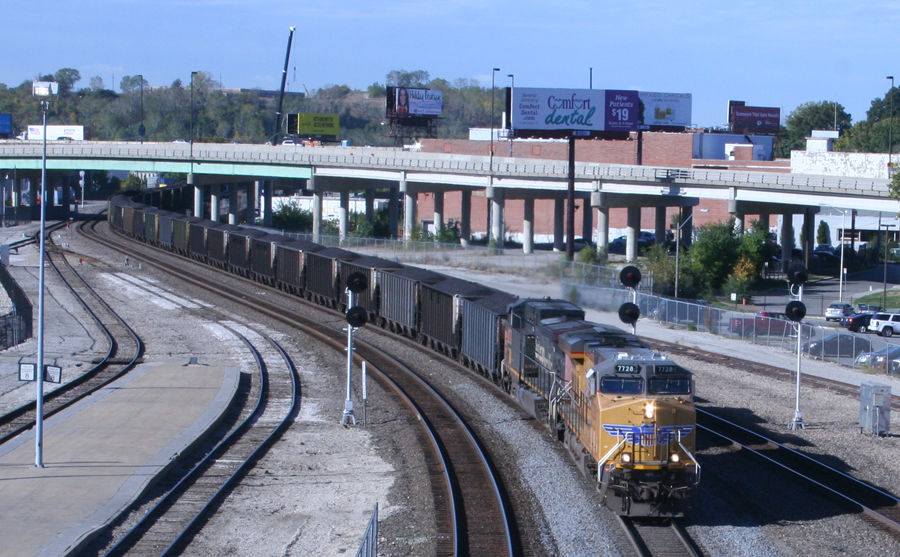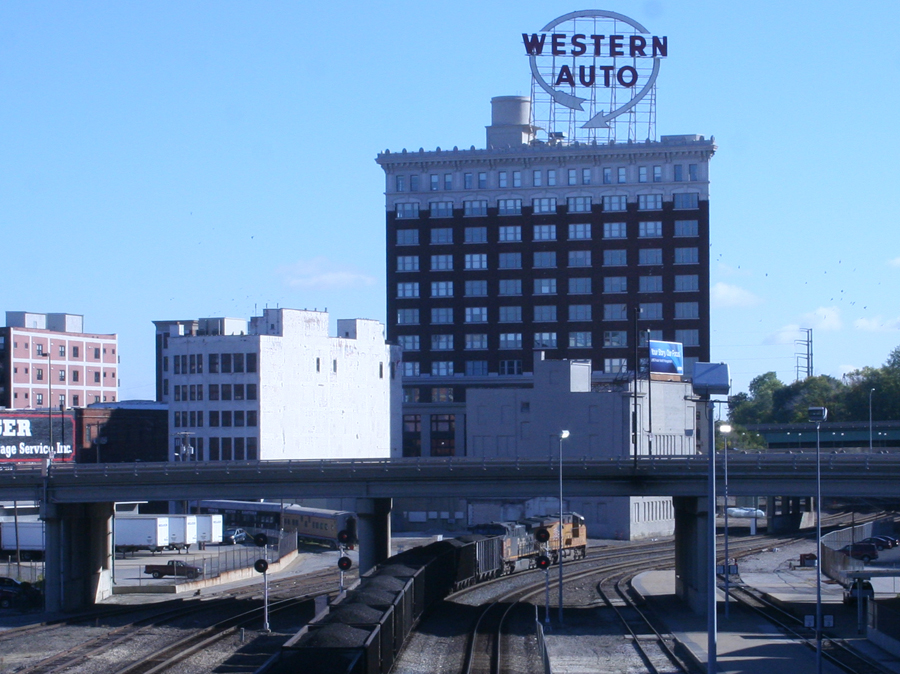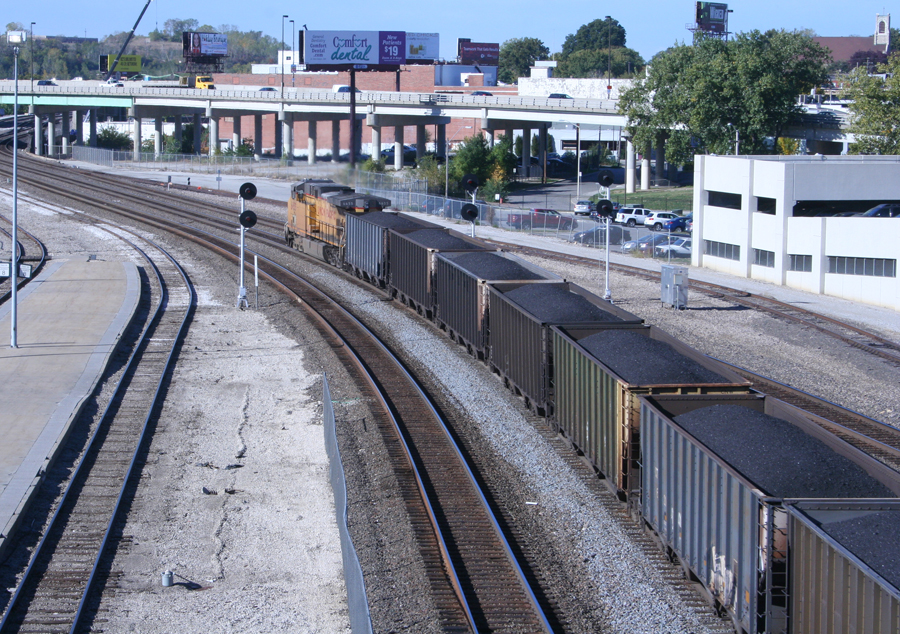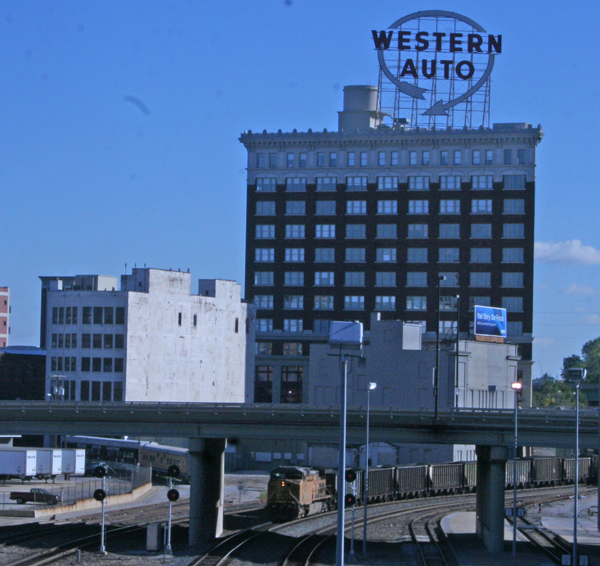 The last train of the day was this southbound unit coal train of older coal hoppers. Among the cars in this train were a dozen or so of MP hoppers, a couple without any tagging.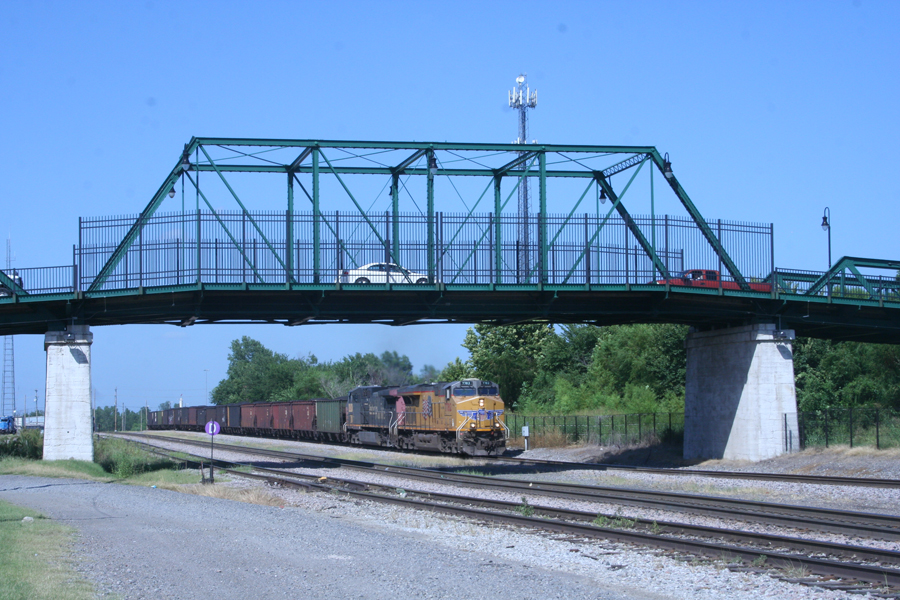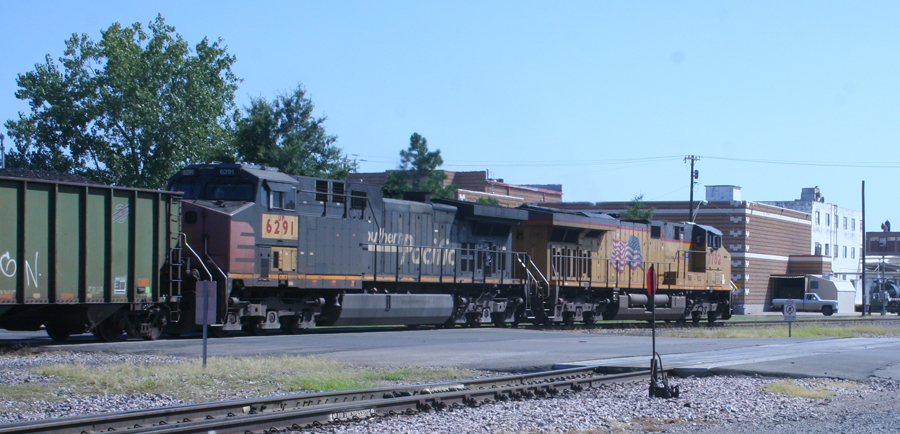 Train 5 was northbound on the former MKT heading to the former MP in Wagoner, OK on Oct. 15, 2012.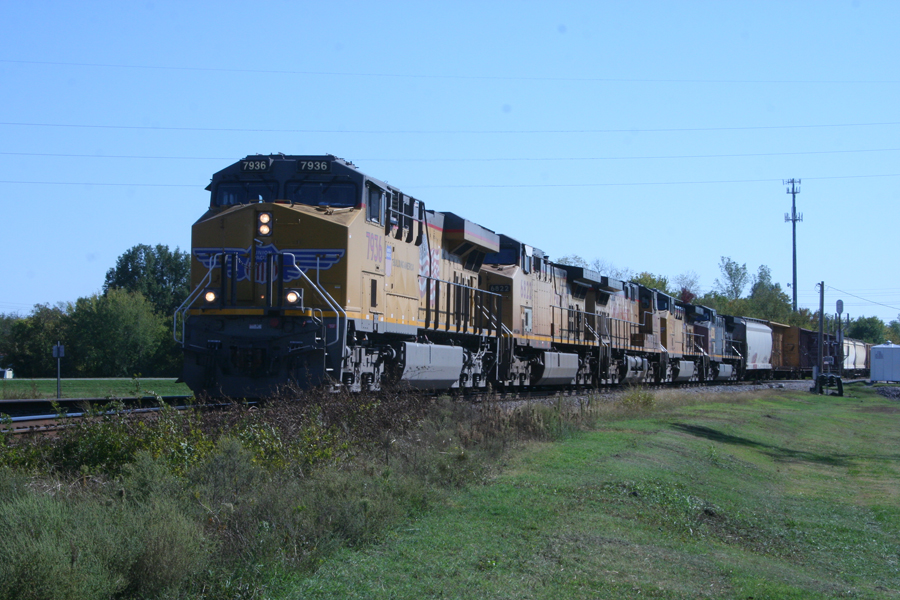 This page was designed and is maintained by Mike Condren.
Earlier issues of Recent Trains are available through the indexes.
If you would like to receive the next issue of Recent Trains,
request that your email address be put on the distribution list
by emailing me at mcondren@cbu.edu.