Mike Condren Photos
Union Pacific
3900-class 4-6-6-4s
UP 3985
Nov. 11, 1992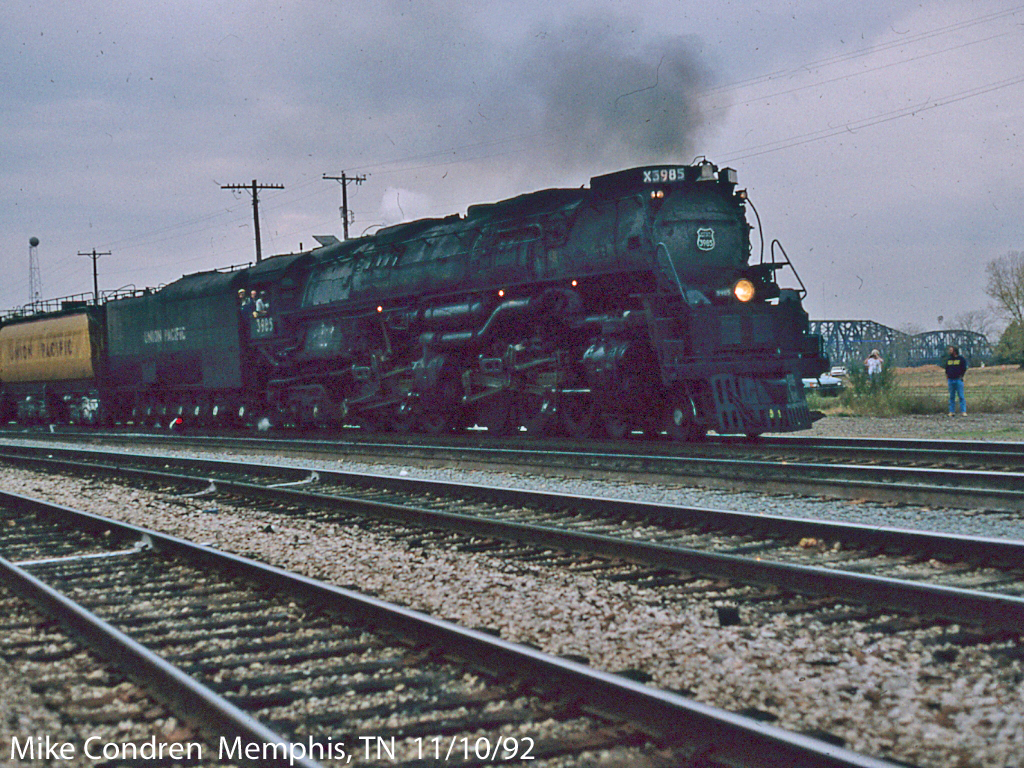 Up 3985 is seen arriving in Memphis at Kansas Ave.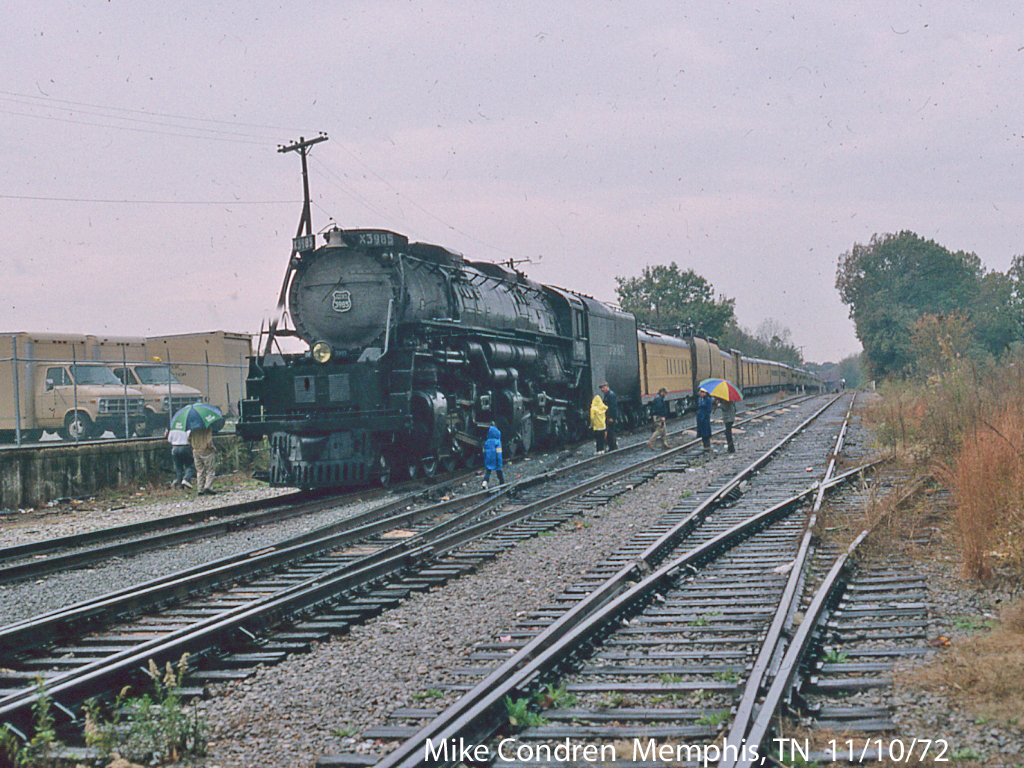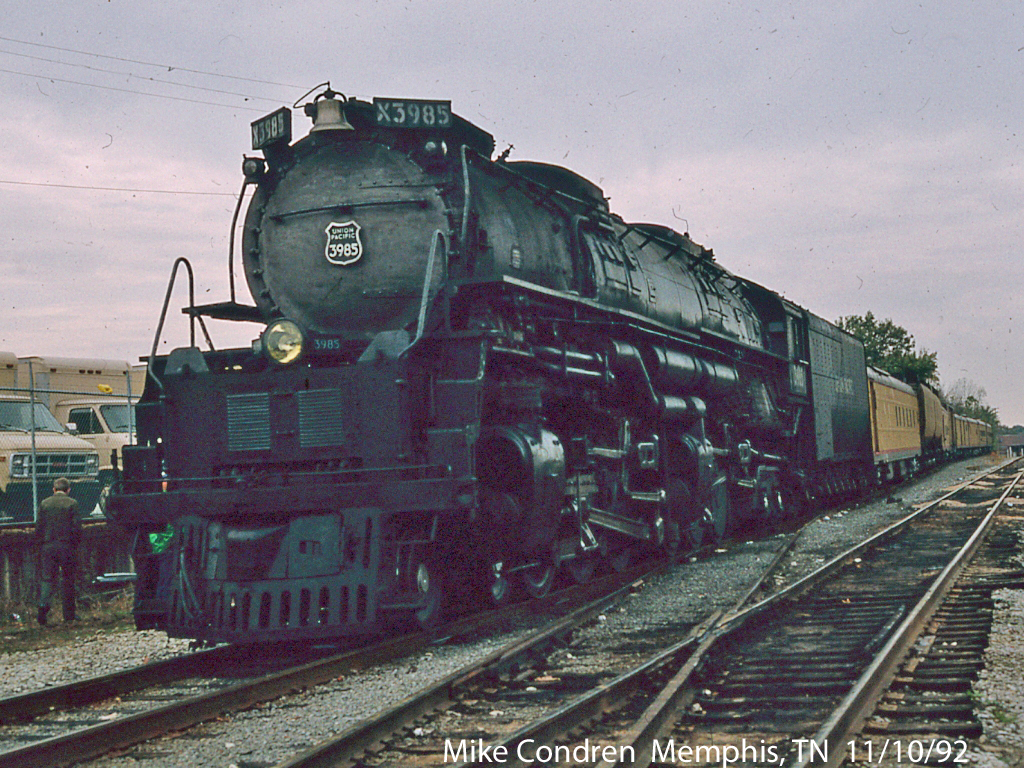 UP 3985 is seen on the CSX train at Lenox in Memphis, TN.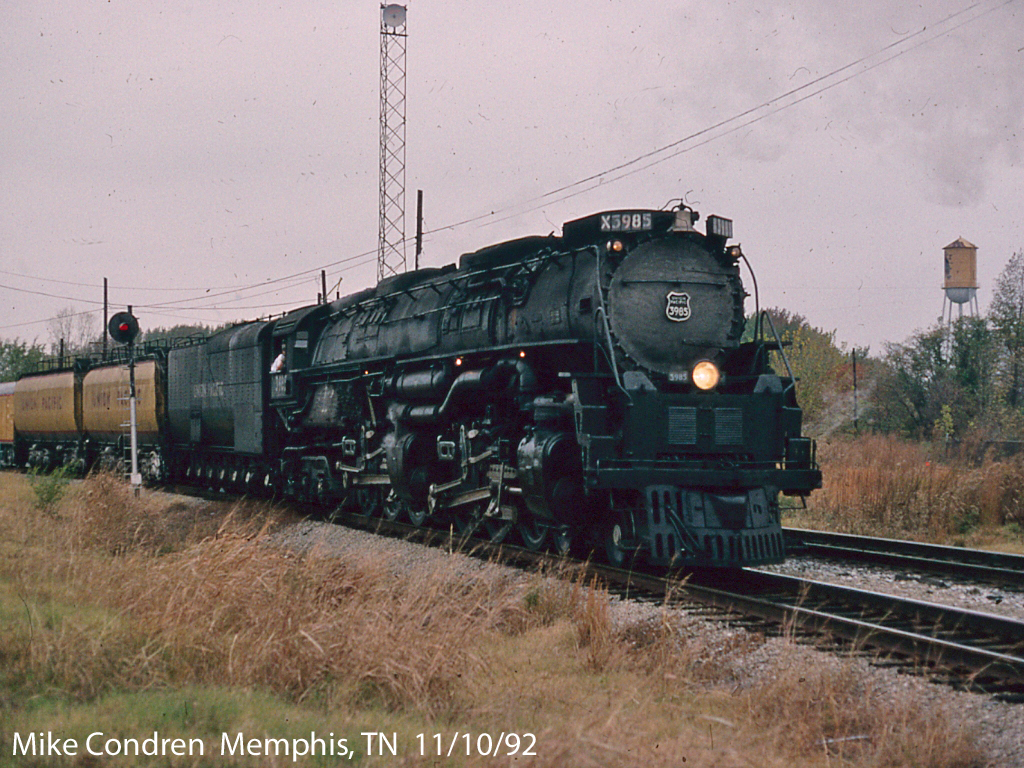 The 4-6-6-4 is seen rounding the curve into the CSX yard in north Memphis on its way to the Clinchfield and its Santa Train.
May 29, 2004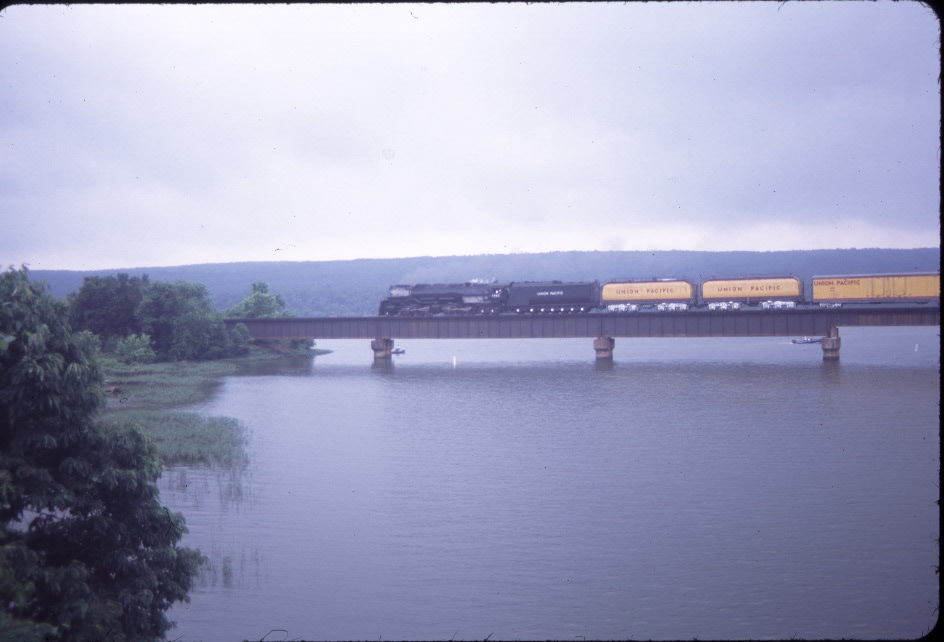 UP 3985 crosses Big Piney Creek at its junction with the Arkansas River west of Russellville, AR May 29, 2004.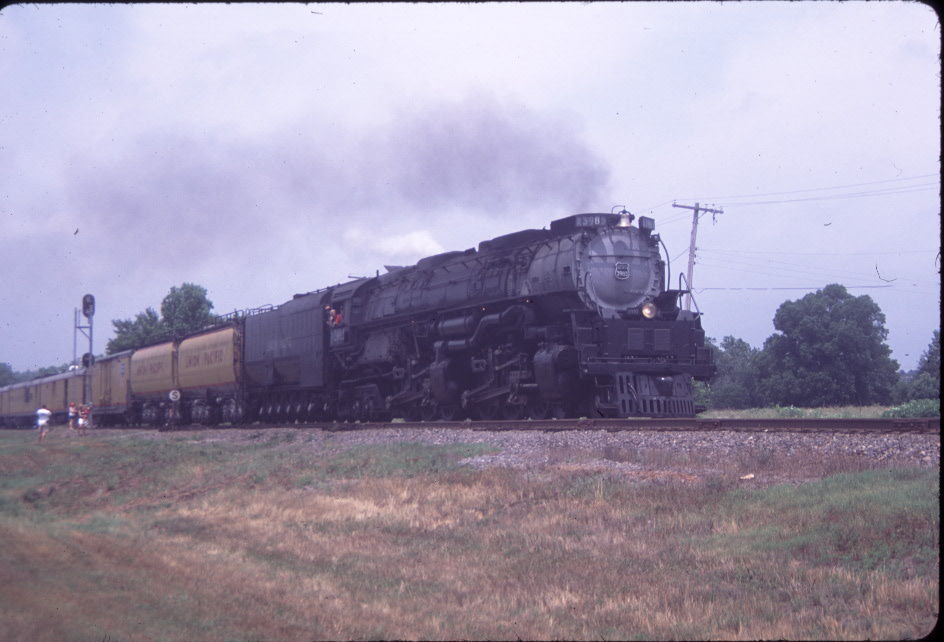 UP 3985 meeting a westbound freight at Worthen siding east of Russellville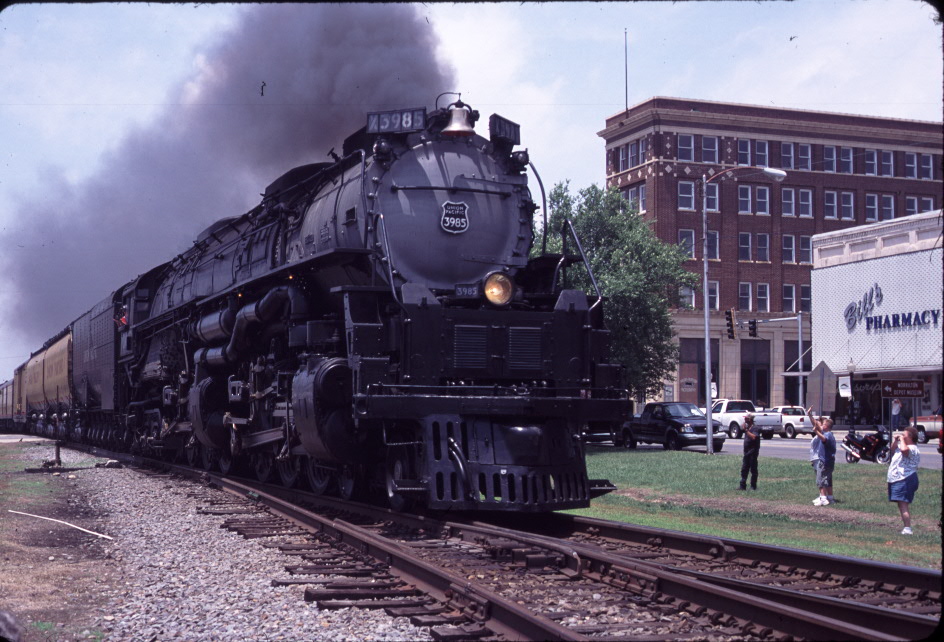 UP 3985 blasting through Morrilton, AR
UP 3985 slamming through the gap at Palarm, AR along side AR 365, former US 65.
This page was designed and is maintained by Mike Condren. If you have materials
that you would like to contribute, contact me at mcondren@cbu.edu