UP 844 in Oklahoma
Oct. 15, 2012
Images by Mike Condren

I got word early this morning that UP844 would be south bound on the MKT this afternoon on its way to Texas. I had a lunch meeting at Northeastern State University here in Tahlequah.  As soon as I finished with that, I headed track side to the Wagoner Hot Spot! arriving at 1:45. Up 844 finally arrived a little after 4pm.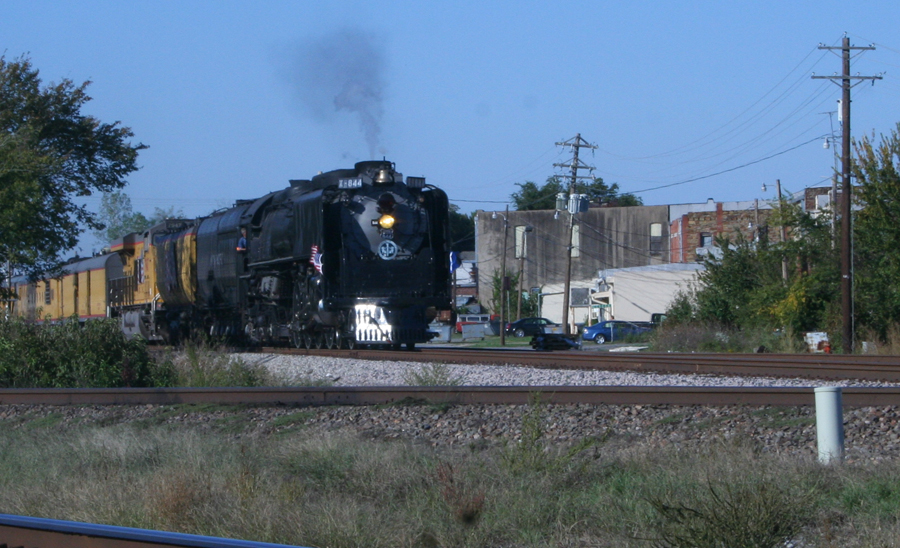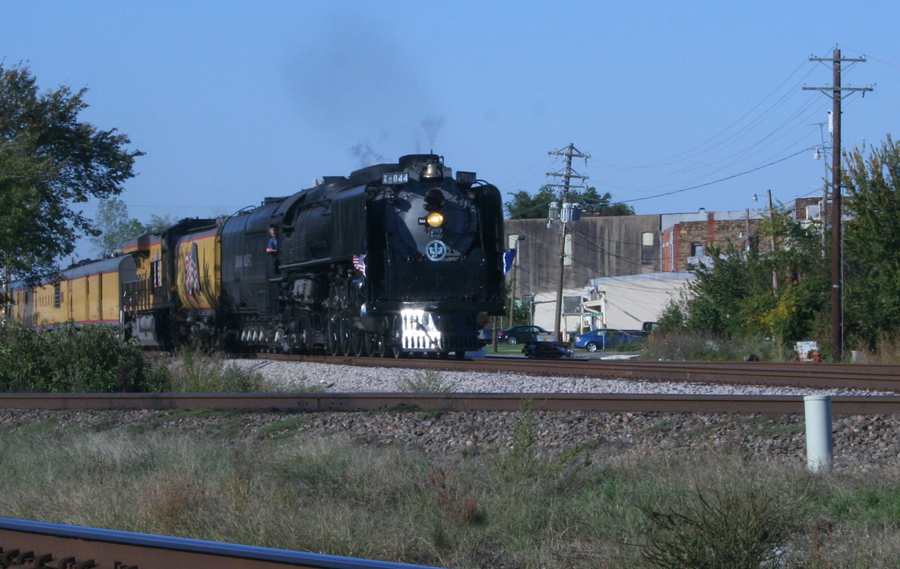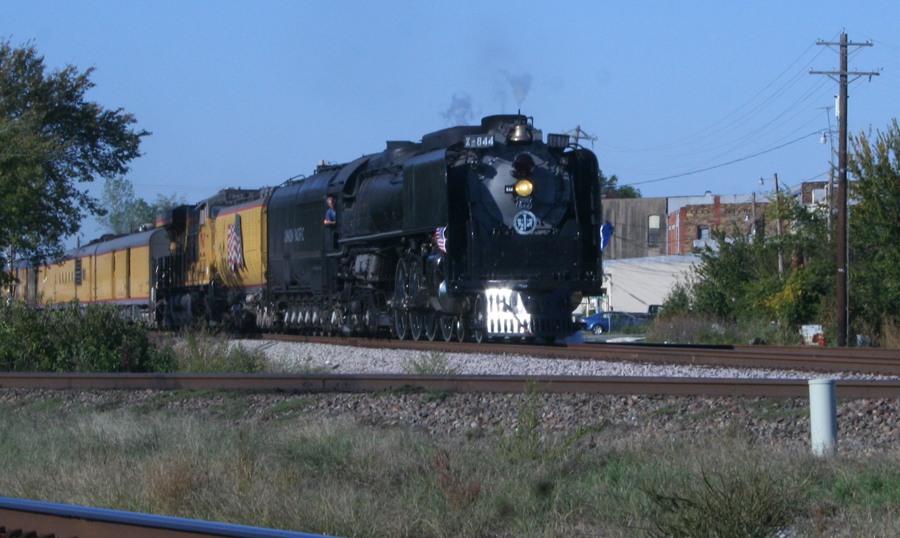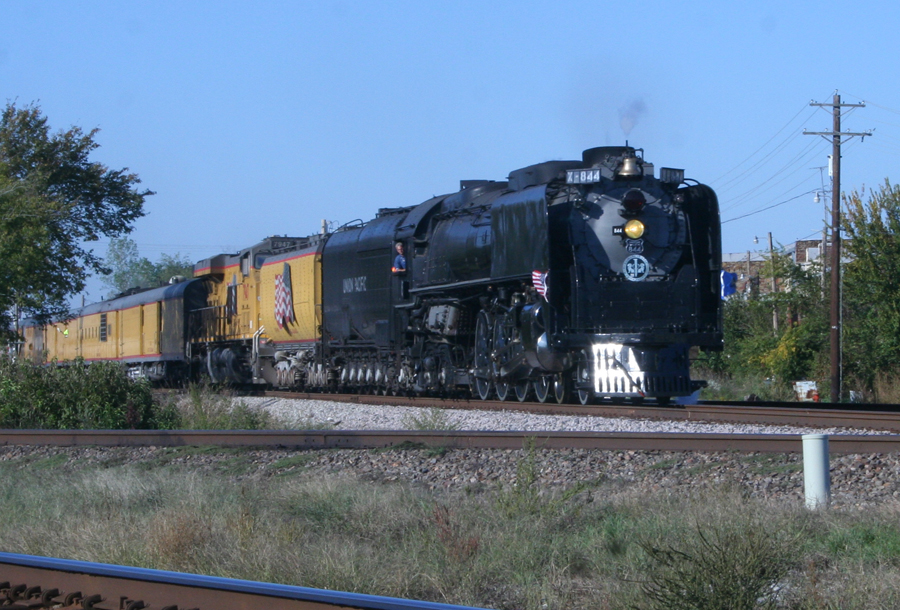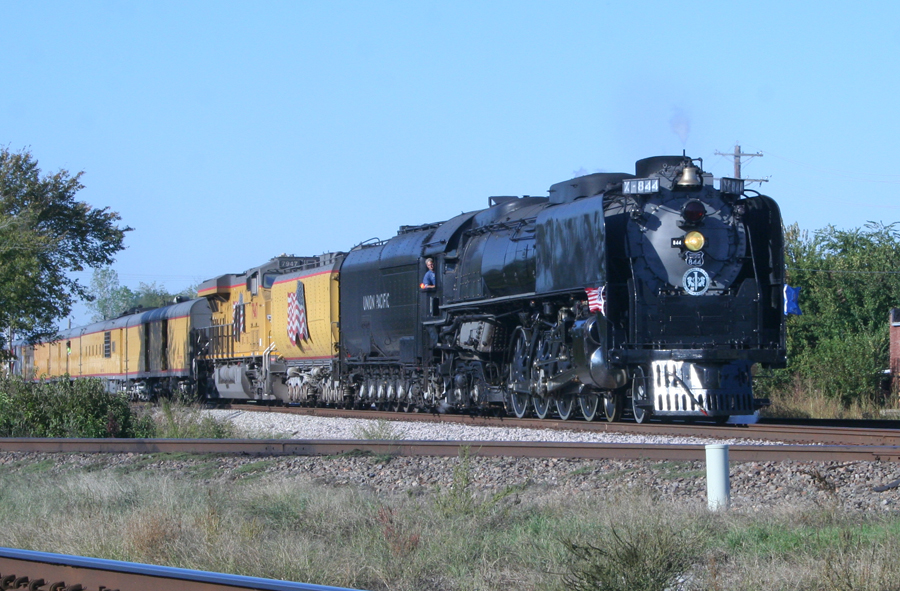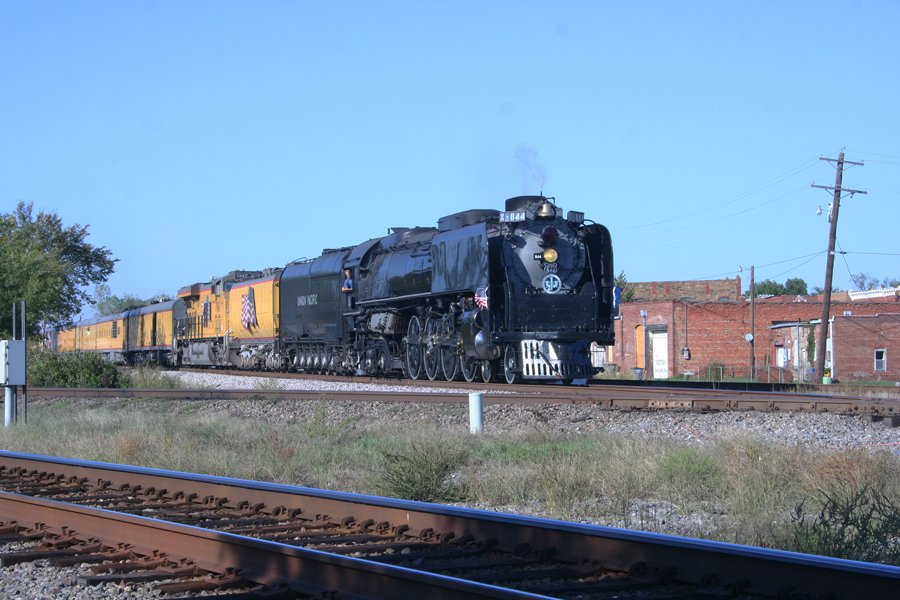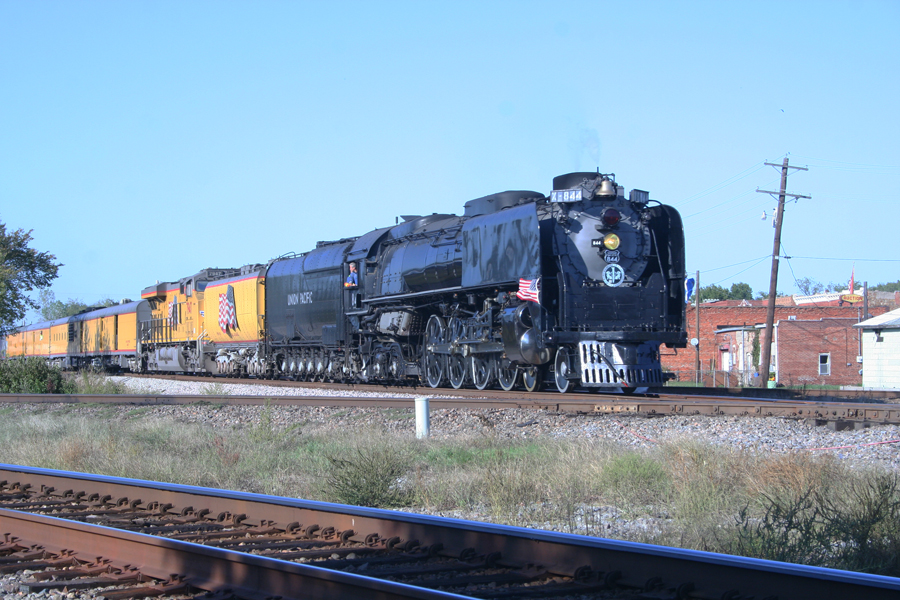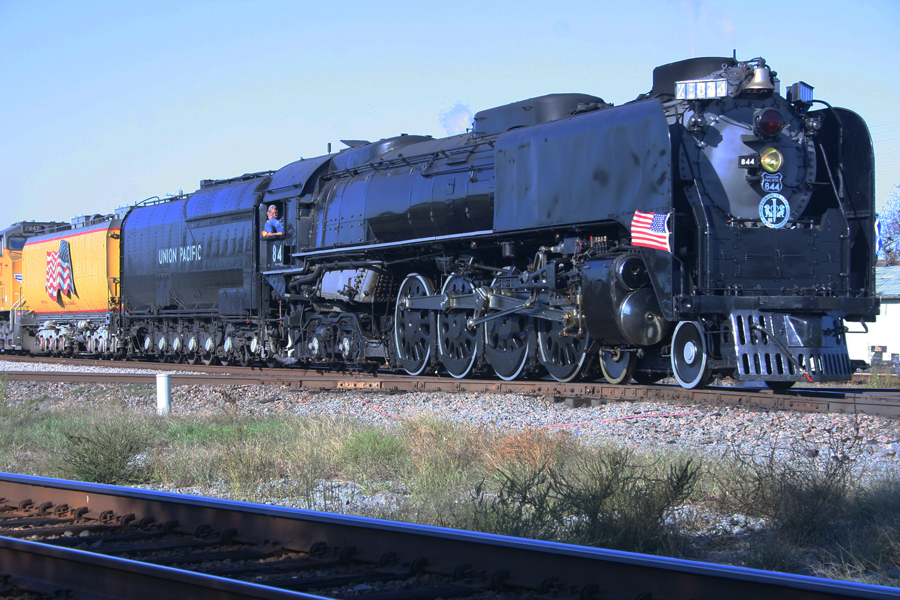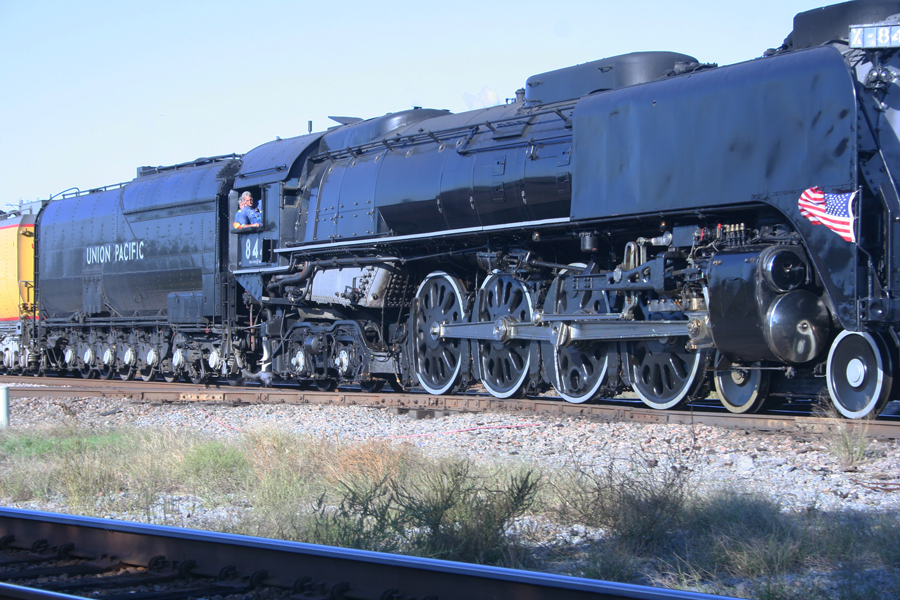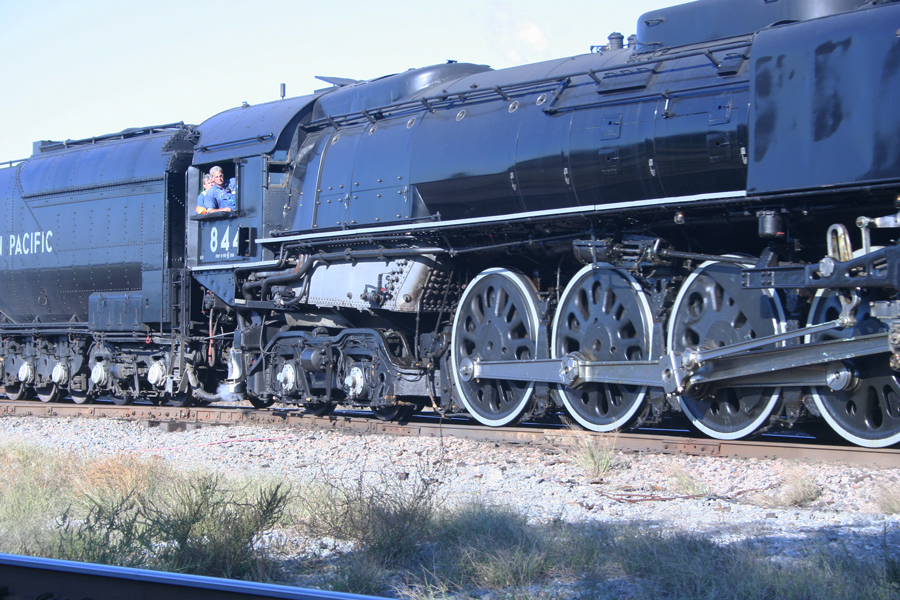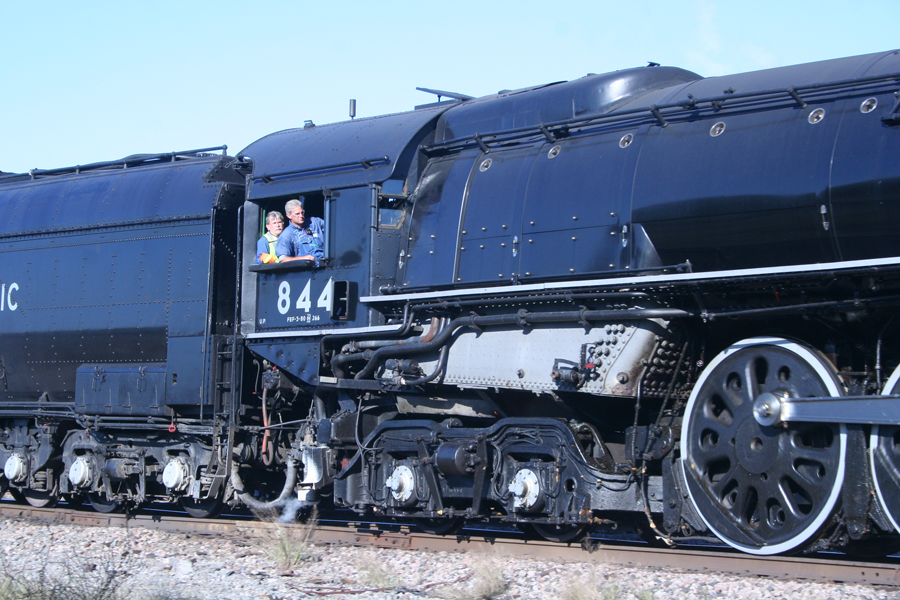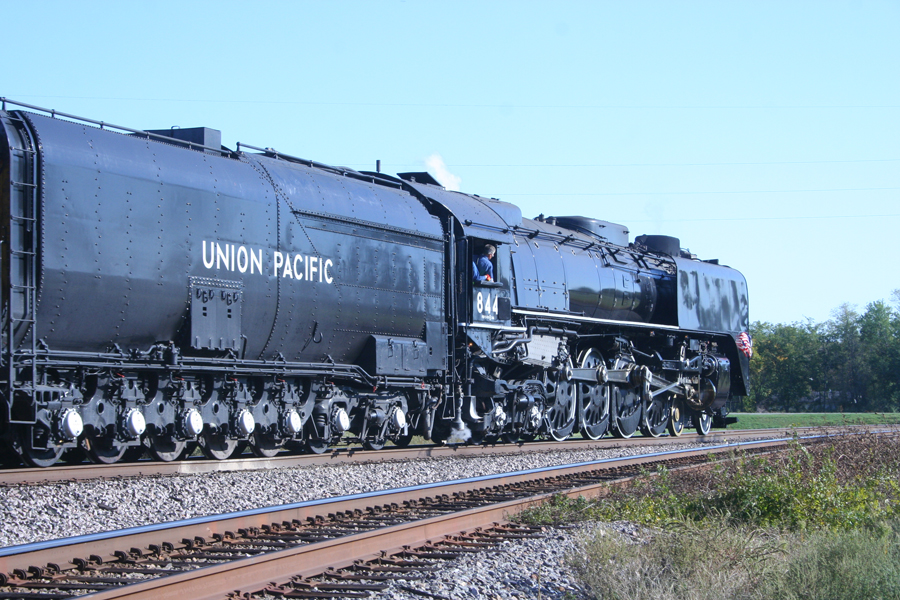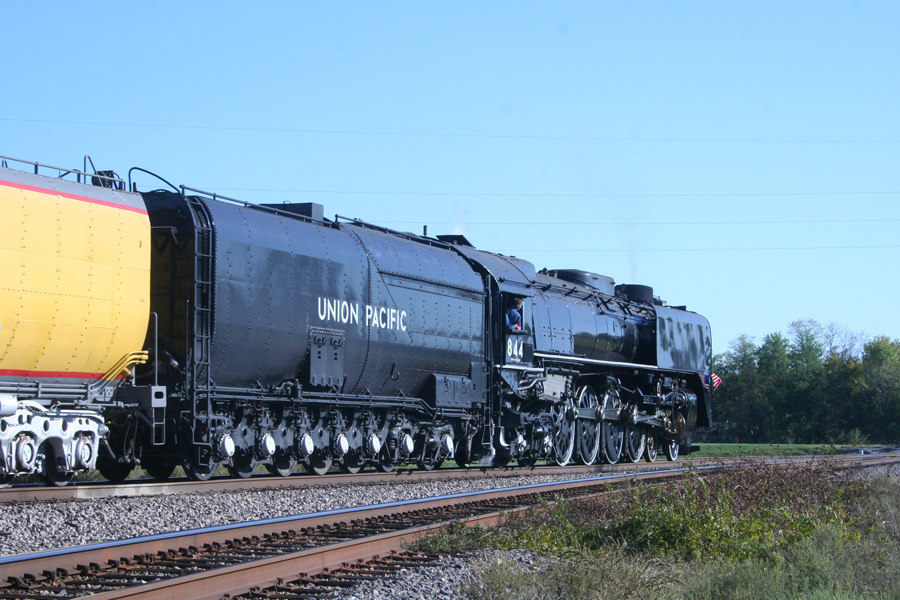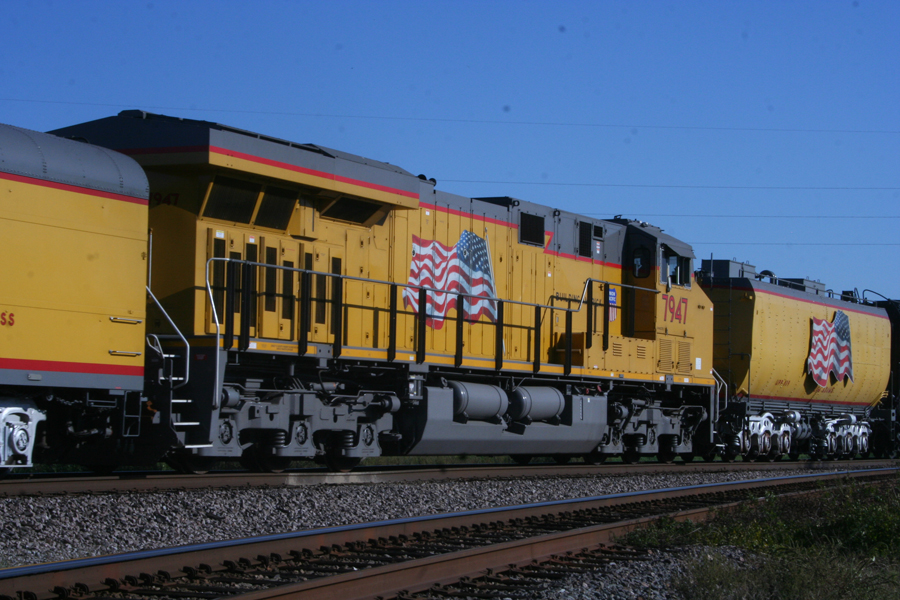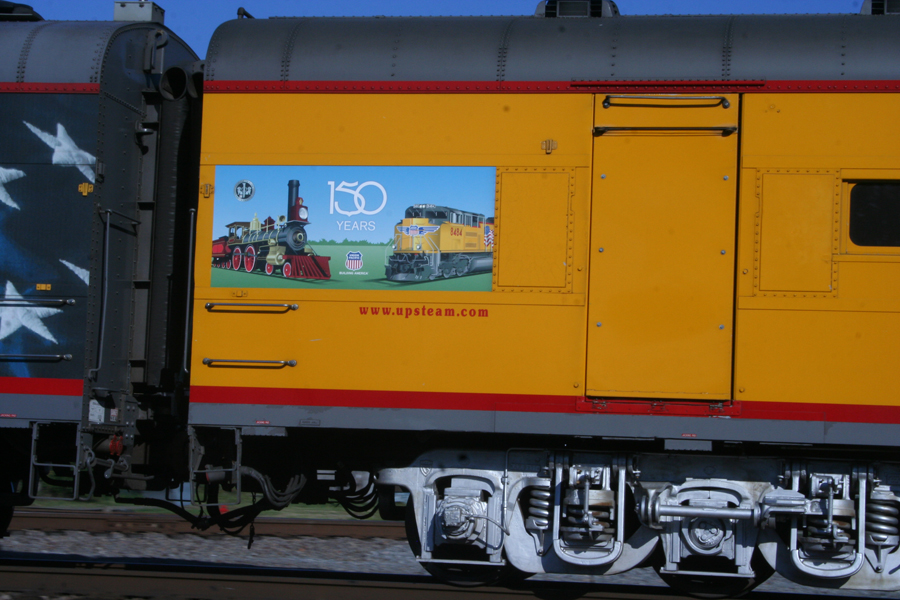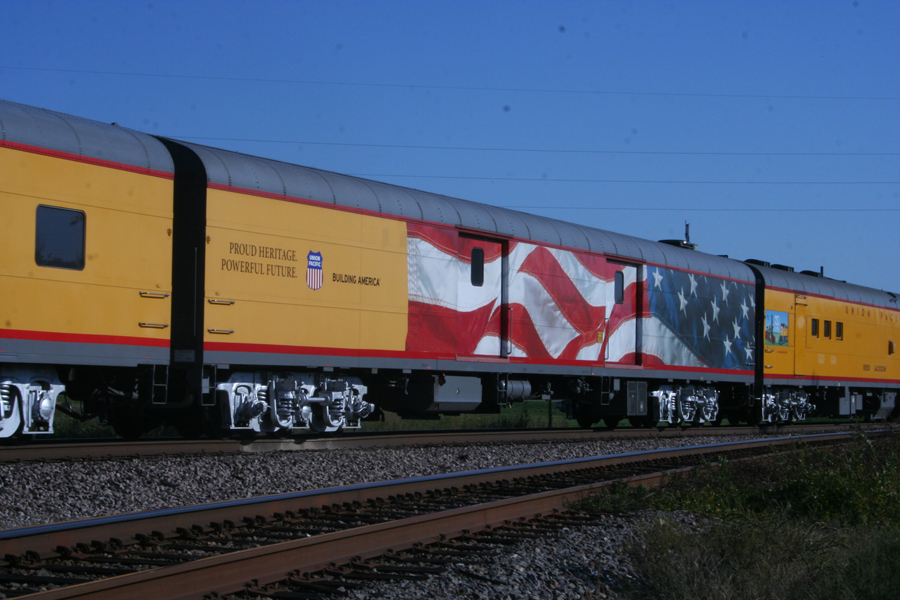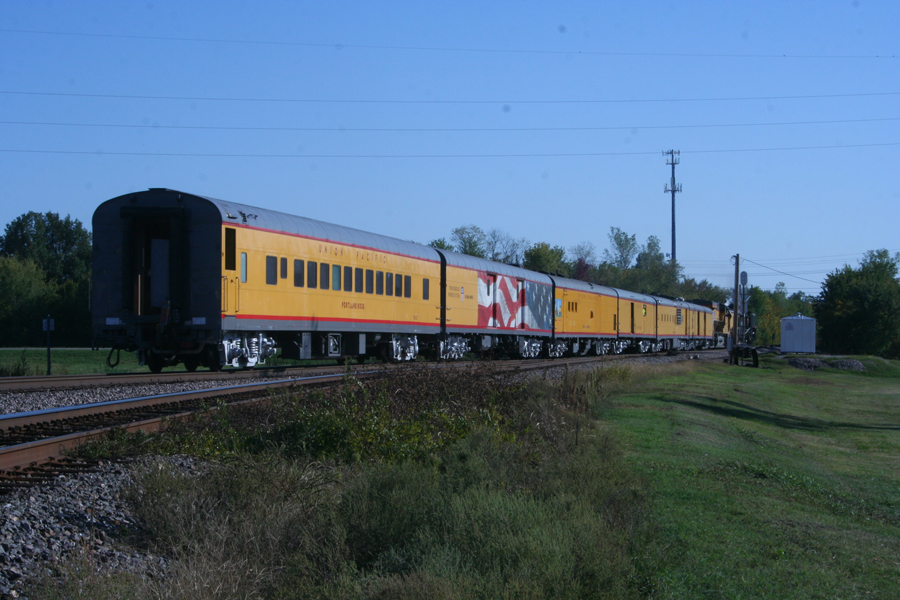 I caught up with the train where it parallels OK16 south of Wagoner at a place known locally as Gibson.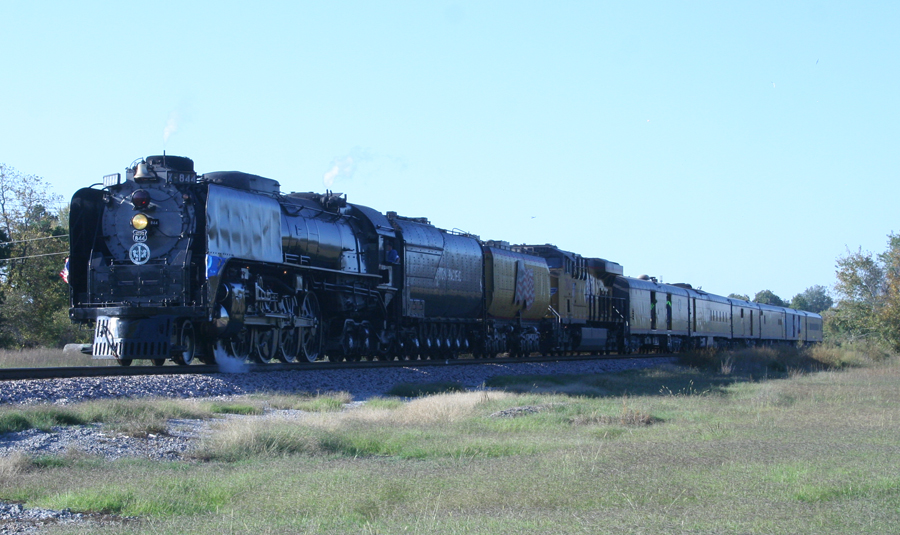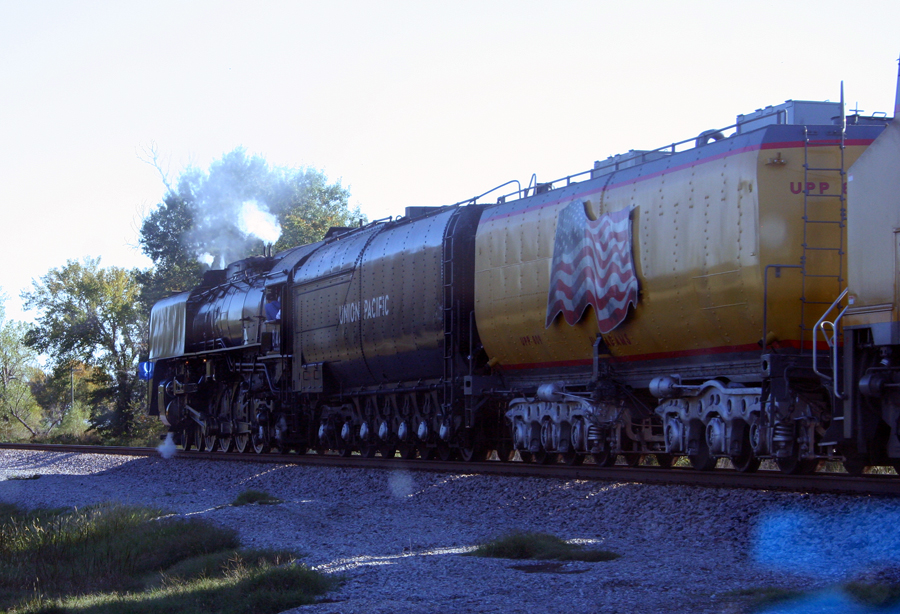 I next caught the train just north of Okay, OK on a road to a local ranch.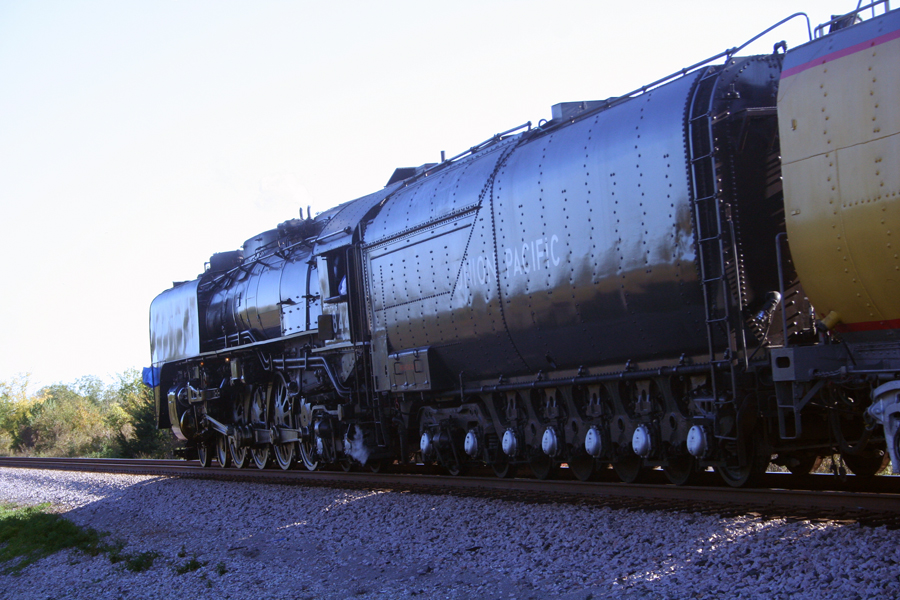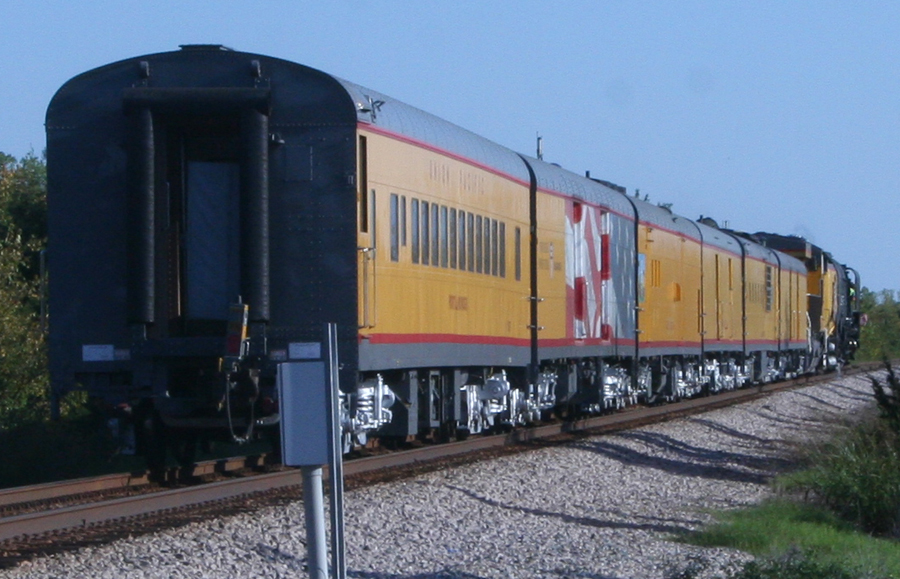 The next series of shots was just north of the Arkansas River bridge where the former KO&G tracks parallel the former MKT tracks. The UP 844 is on the former KO&G tracks.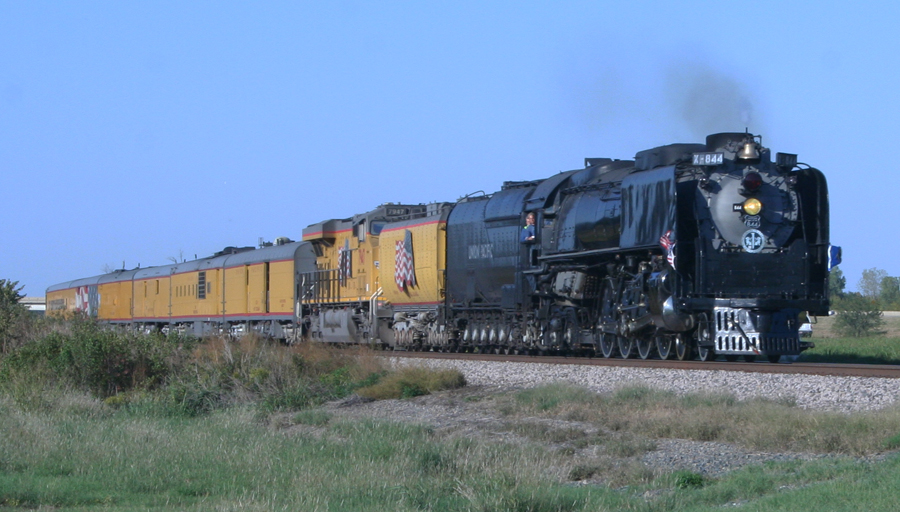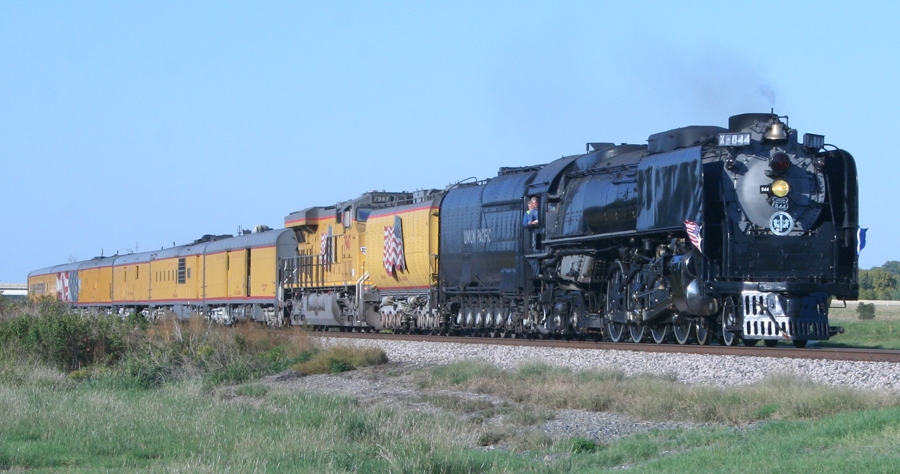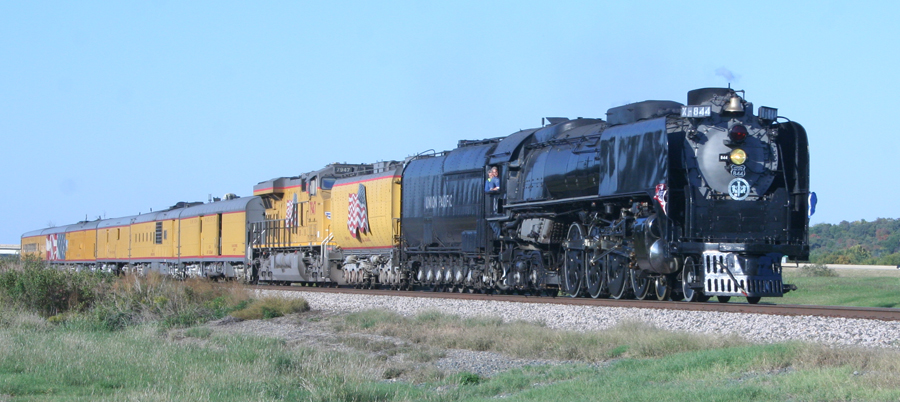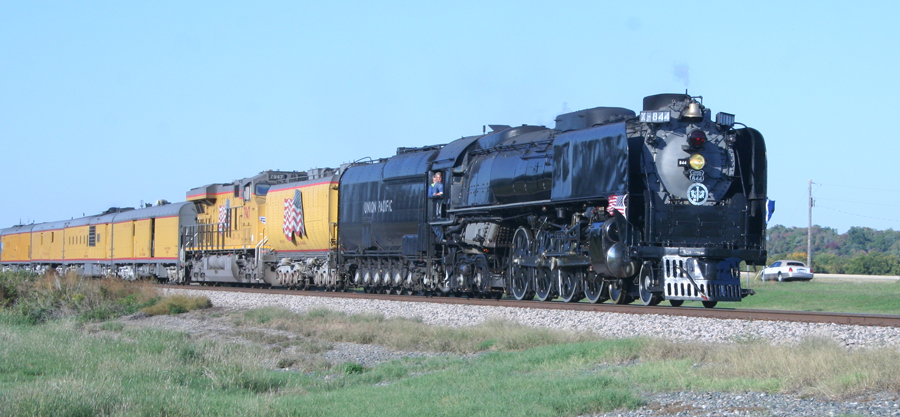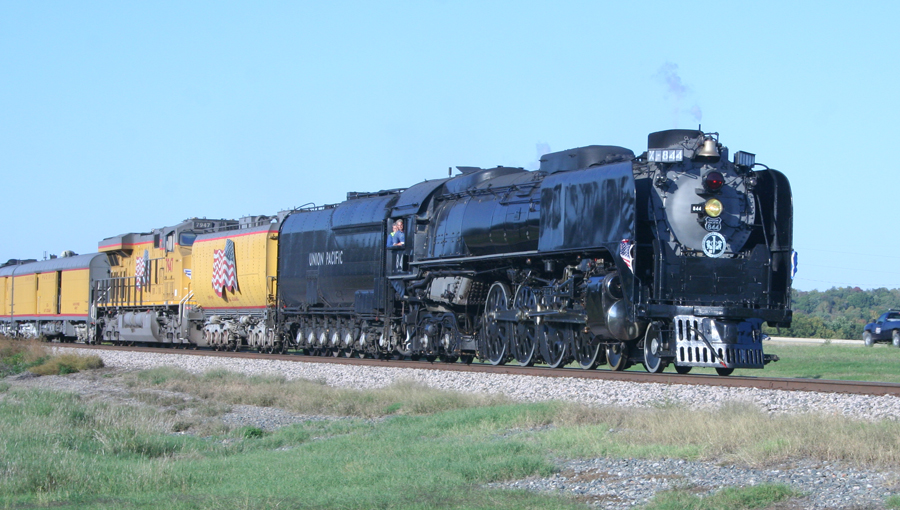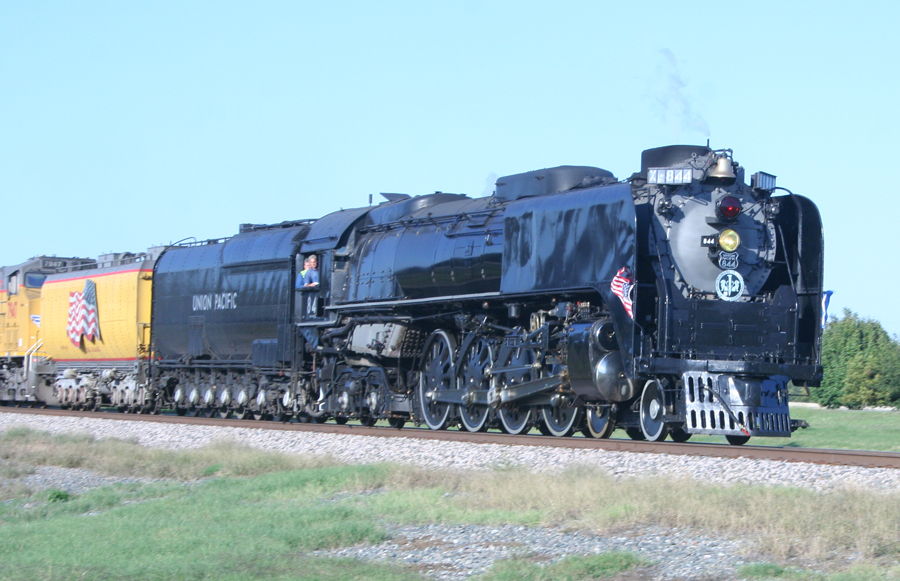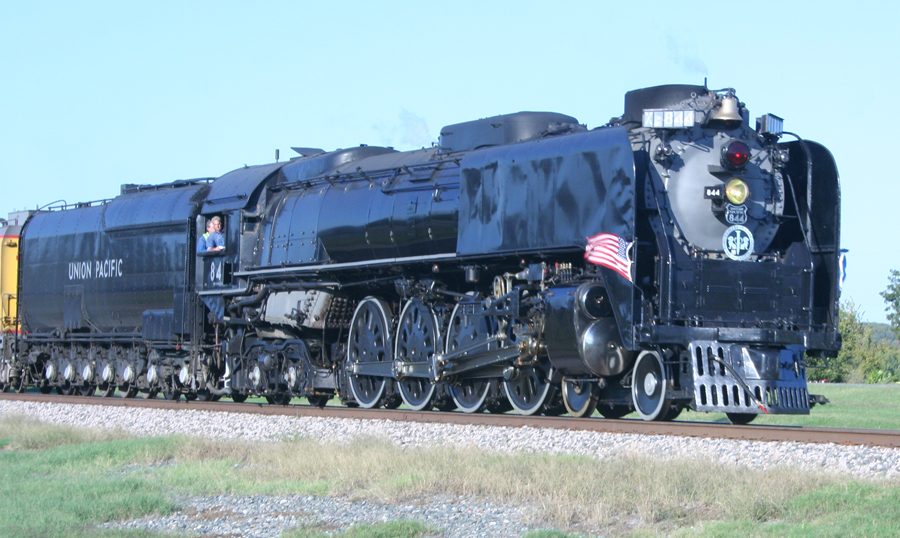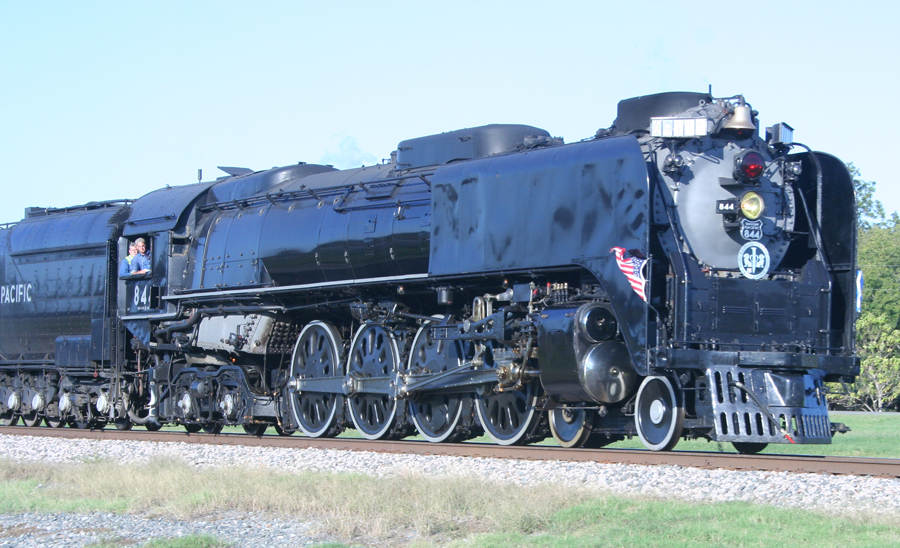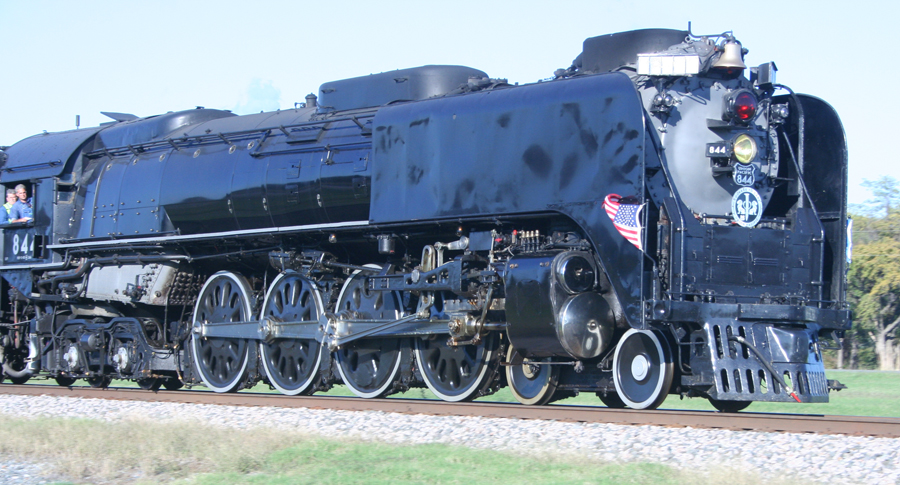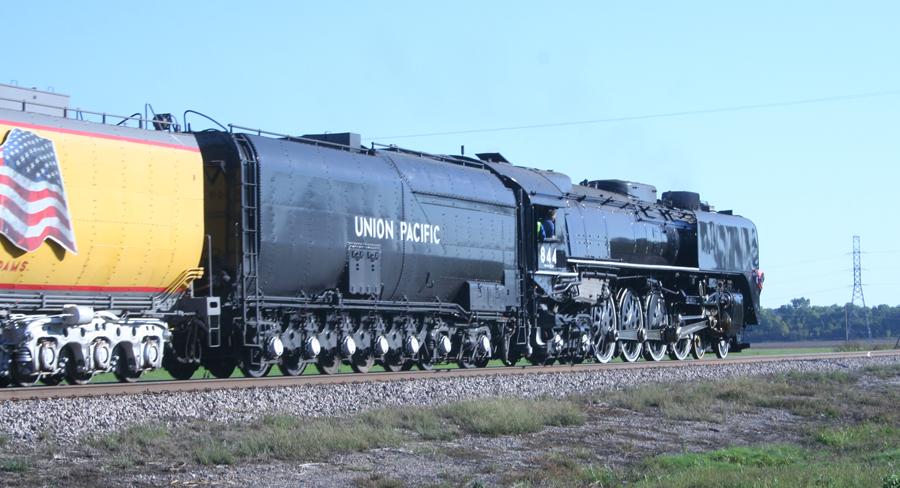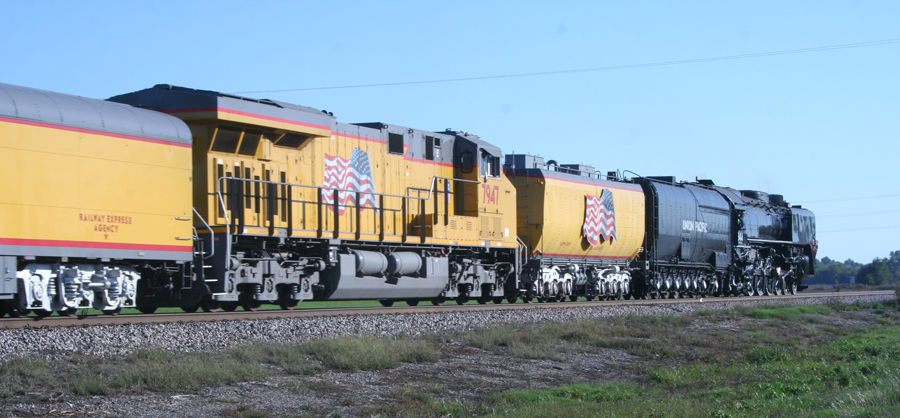 We then headed to the north end of the yard just south of the Shawnee Street overpass in Muskogee where there the UP Steam Crew showed up to attempt to service the engine before giving up and heading into the yard.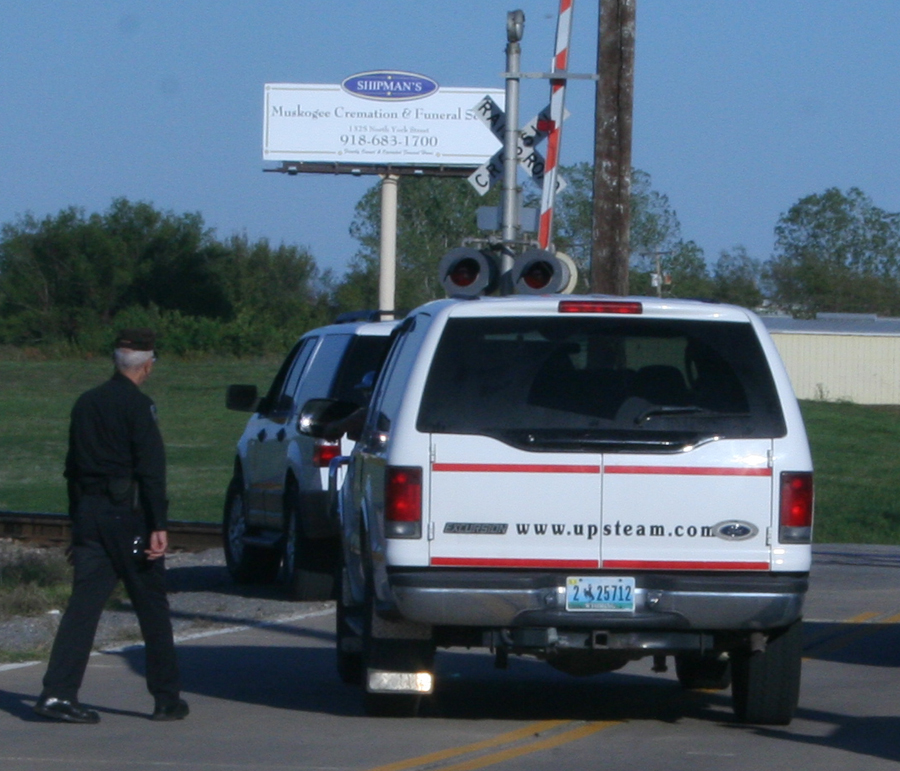 The steam train then appears under the overpass on its way into the yard on the former KO&G tracks.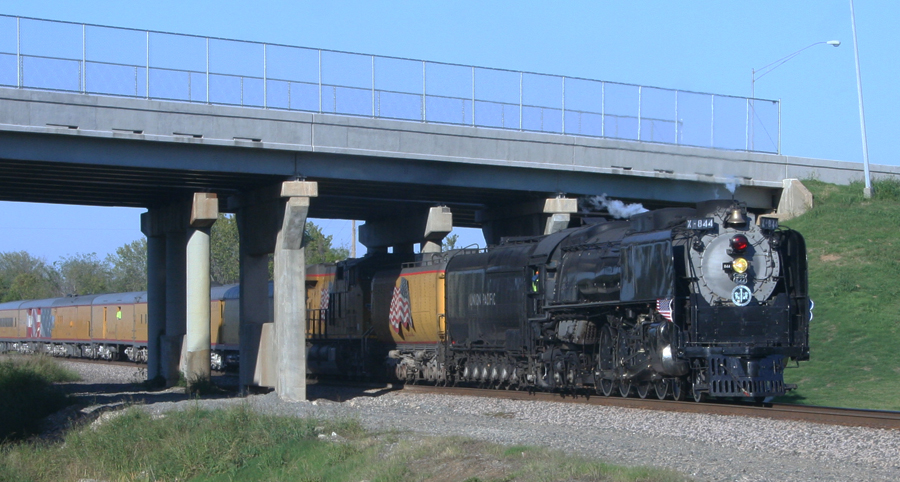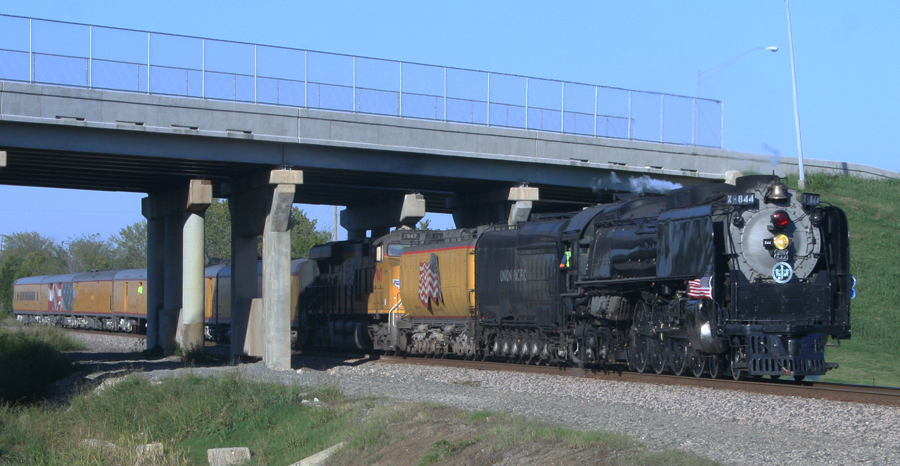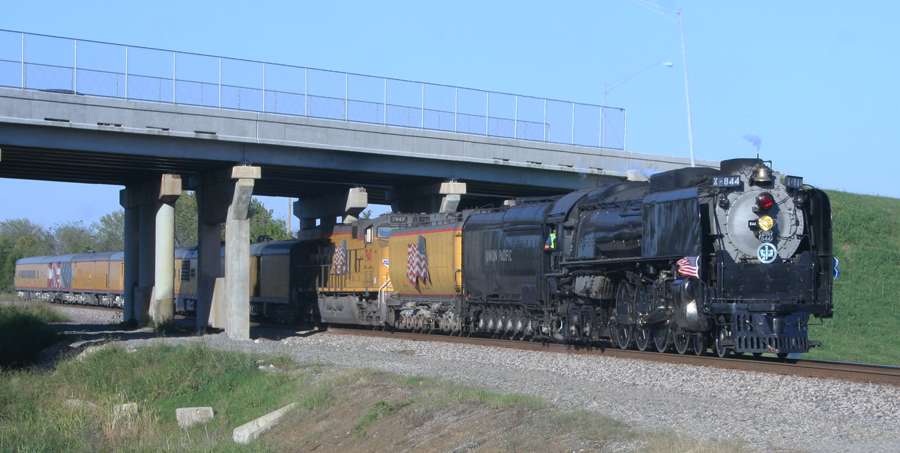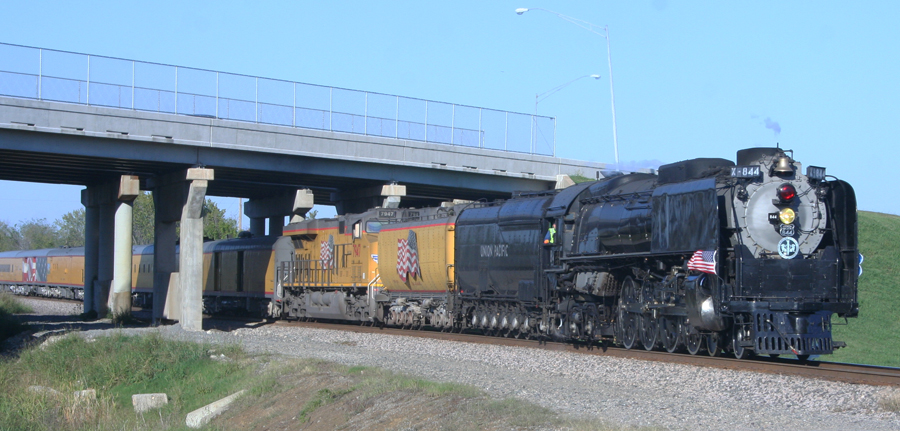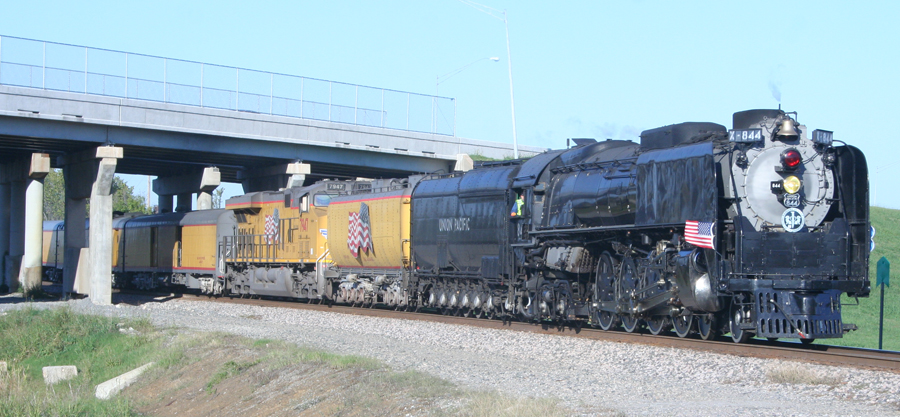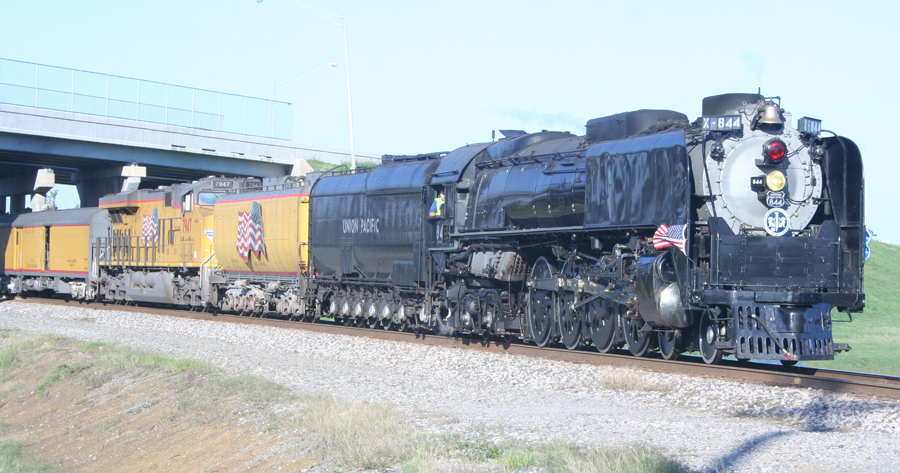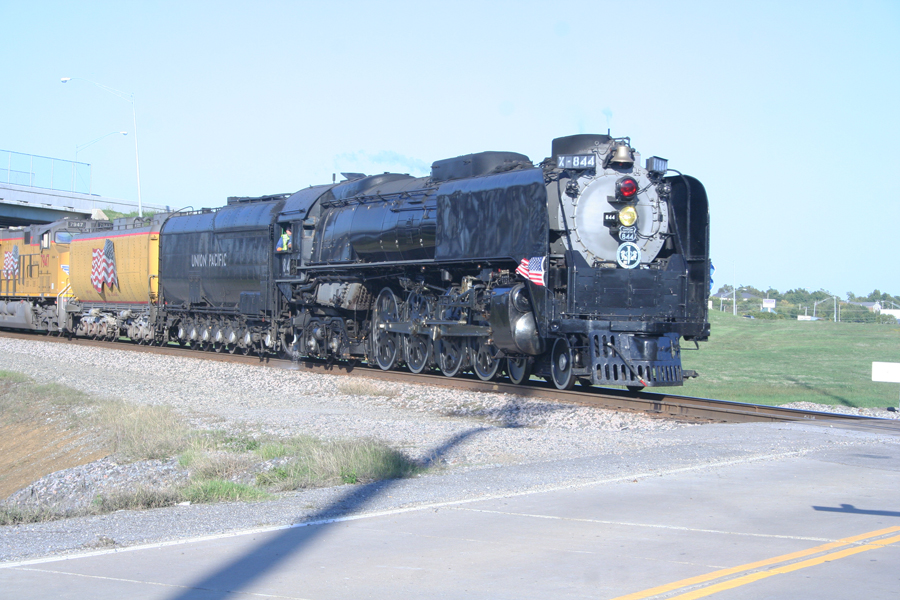 In the foreground of this shot is the former location where the former KO&G crossed the former MKT before heading into the KO&G yard where the coaling tower still stands alongside the bike path on its former right-of-way.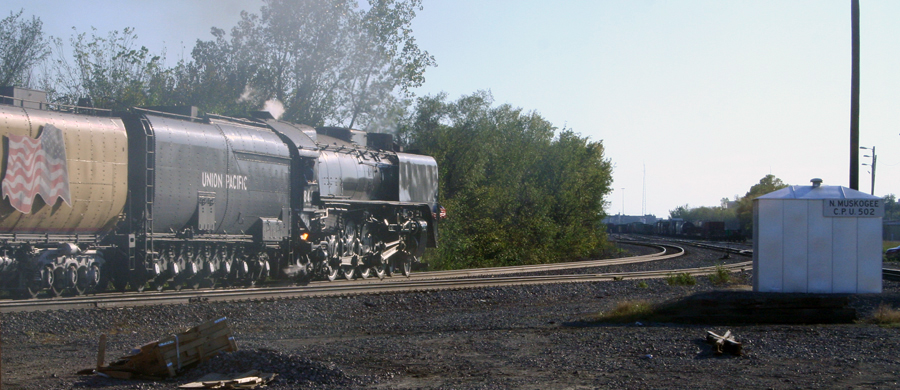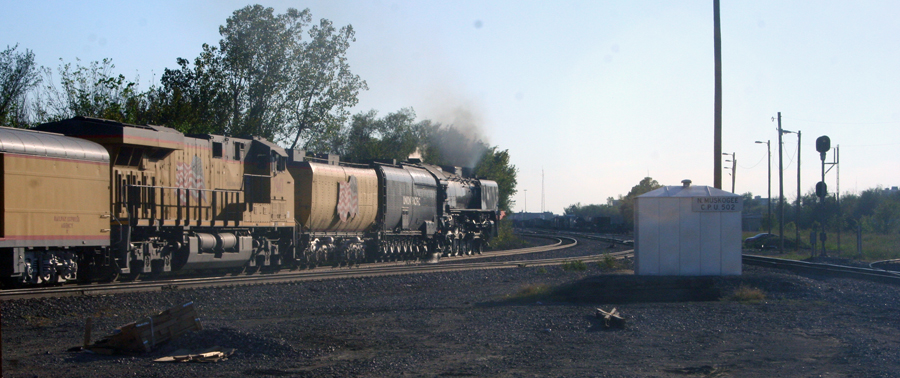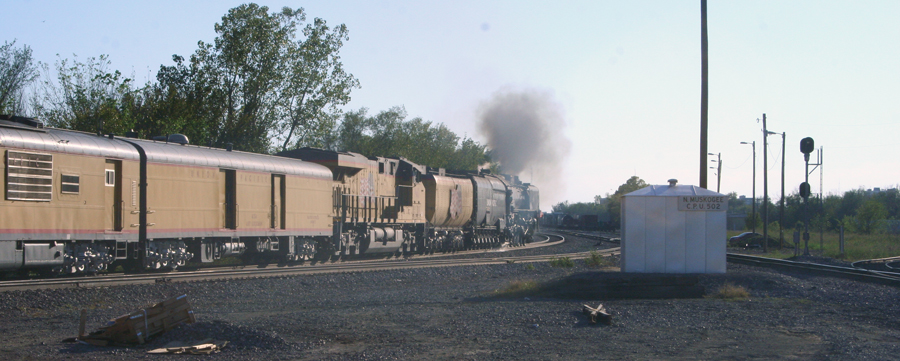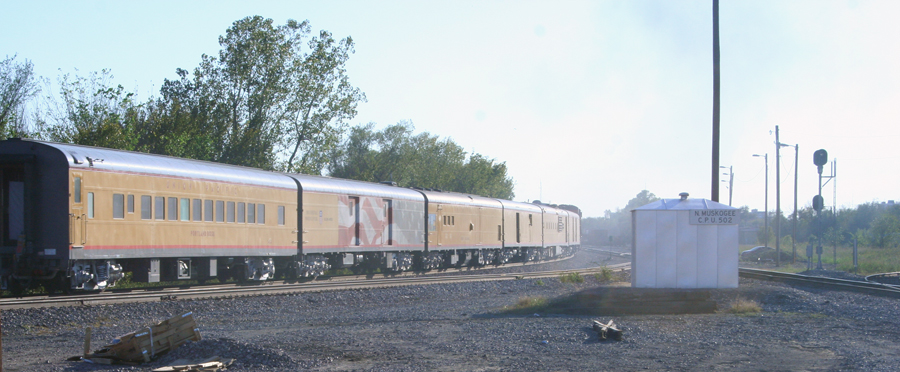 This page was designed and is maintained by Mike Condren.
Earlier issues of Recent Trains are available through the indexes.
If you would like to receive the next issue of Recent Trains,
request that your email address be put on the distribution list
by emailing me at mcondren@cbu.edu.