Midland Valley Switch Job
This photo shows the Lefeber yard in Tulsa. It was on the west bank of the Arkansas River between the river and a refinery. Cherokee Yard of the Frisco was beyond that refinery and US66.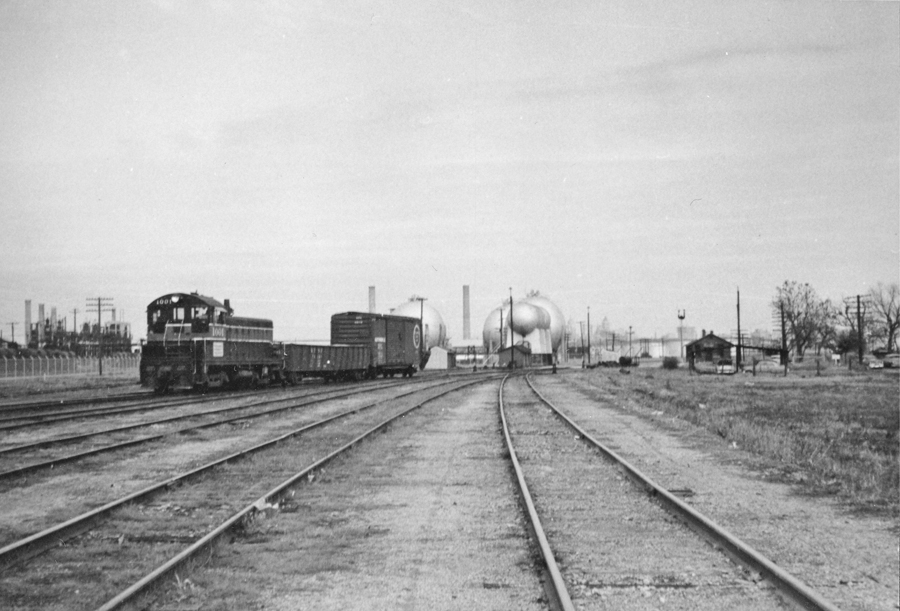 KO&G NW2 1001 is seen crossing the Arkansas River with a string of high-level passenger cars.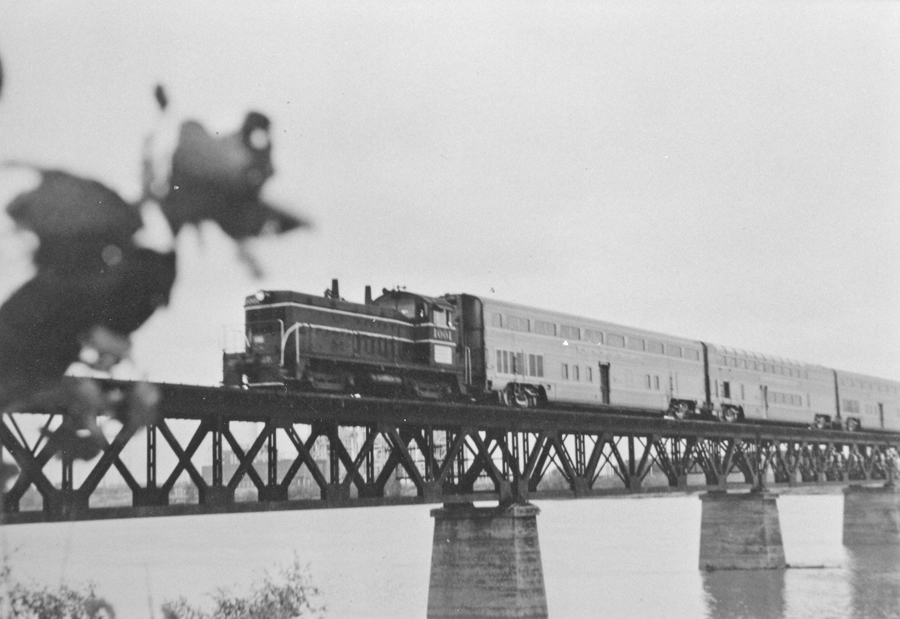 This page was designed and is maintained by Mike Condren. If you have materials
that you would like to contribute, contact me at mcondren@cbu.edu