Terminal Rail Road Assoication of St. Louis
SW1200s
by Mike Condren
This SW1200 is seen switching the yard opposite Union Station from the 21st St. bridge on May 1, 1966.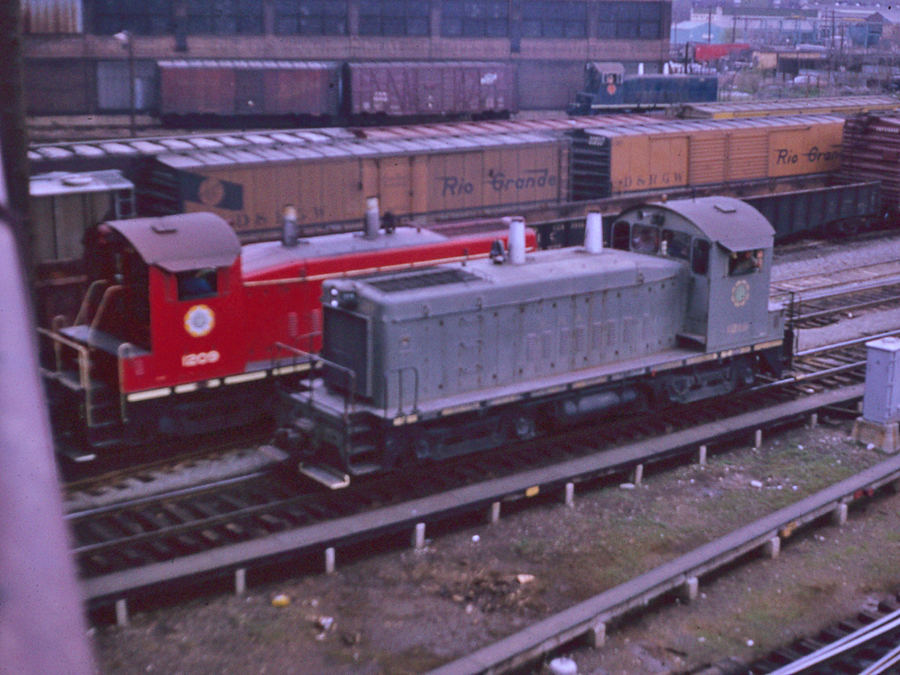 The 1217 is seen again a the freight yard opposite Union Station, this time in the red colors and with a Frisco open top tri-level auto rack. Amtrak has been in business for 5.5 months so there is little passenger traffic here any more.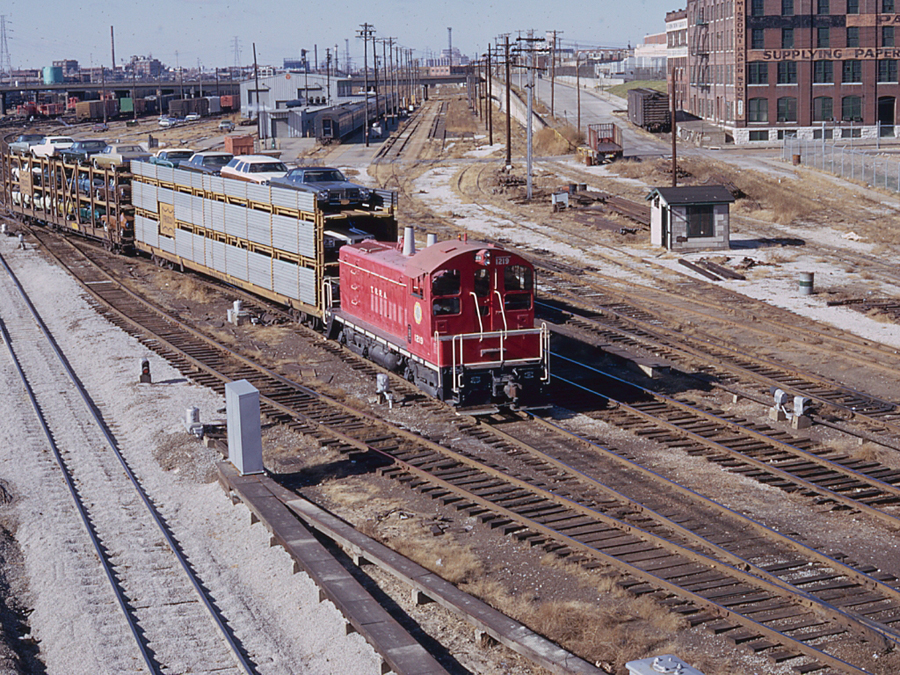 I shot this SW900 out the rear window of the Abe Lincoln parlor obs as we left St. Louis and crossed Merchants Bridge over the Mississippi River.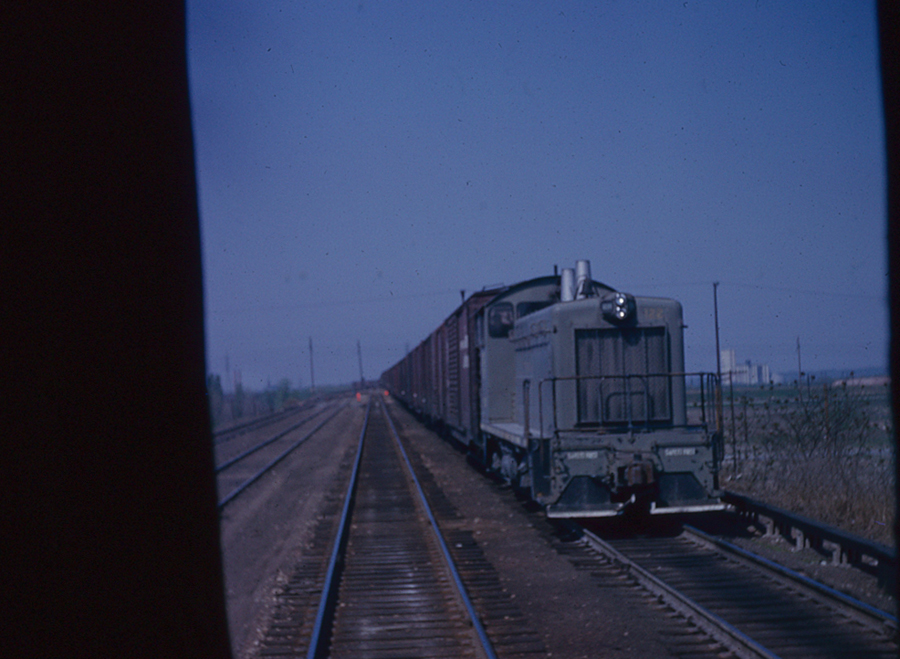 This SW1200 was shot in St. Louis on August 29, 1966.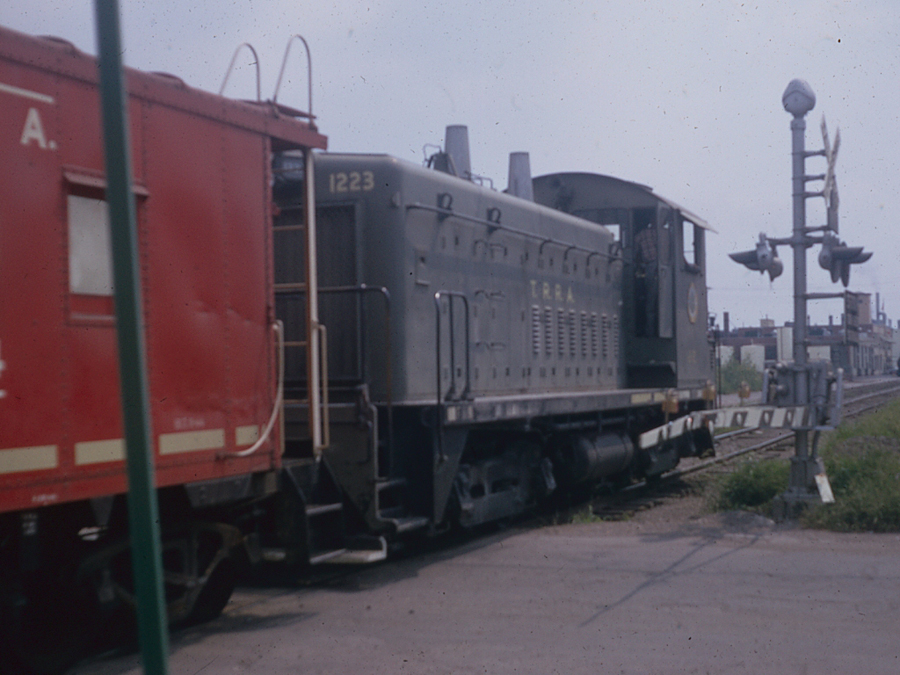 This red SW1200 is seen in the hump yard at Madison, IL on May 1, 1965.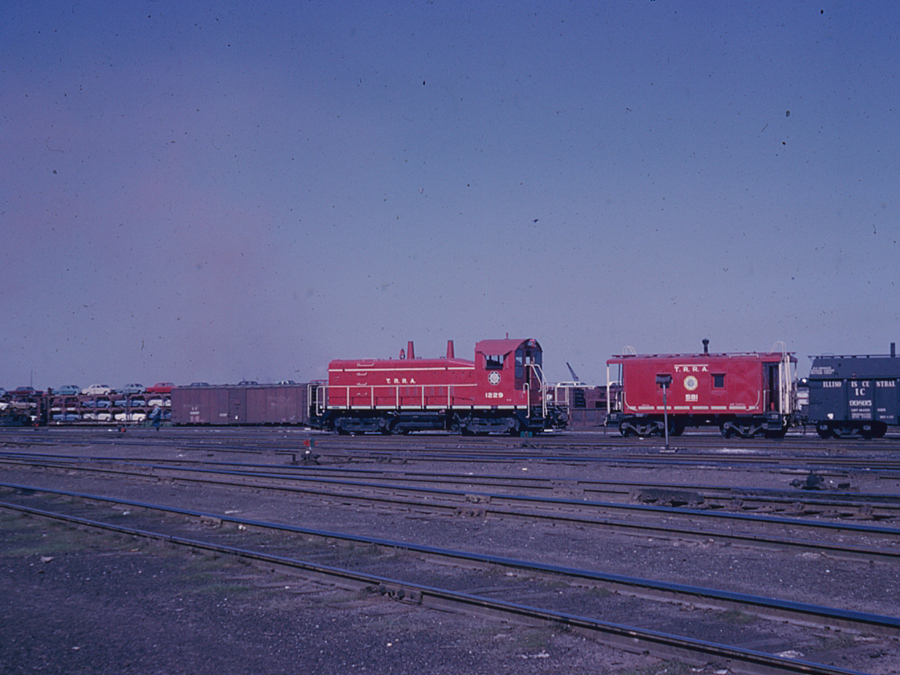 This SW1200 is seen working one of the yards near the river in St. Louis on May 31, 1975.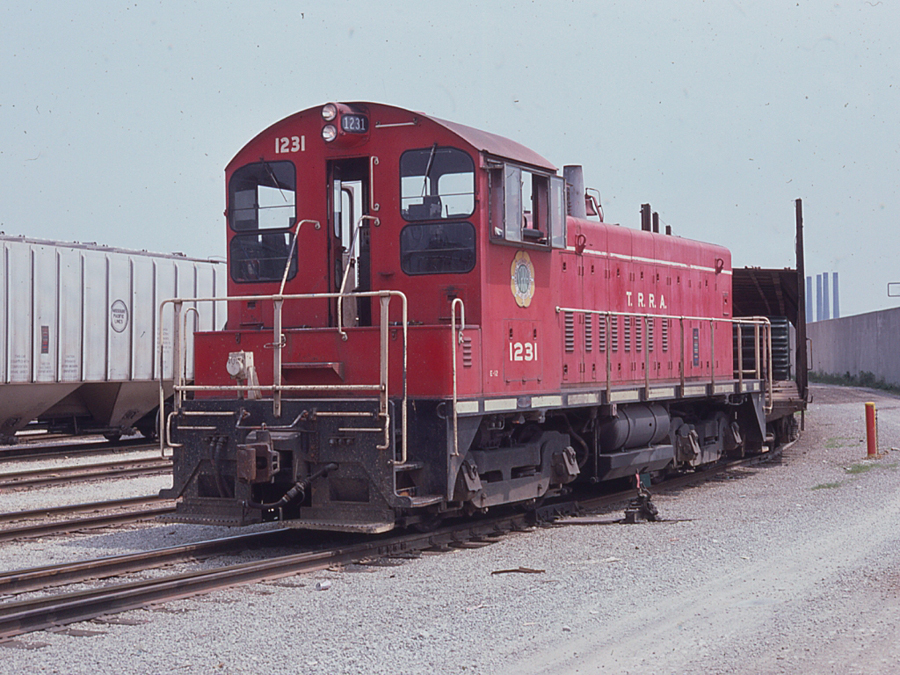 This switcher is working the freight yard across from Union Station.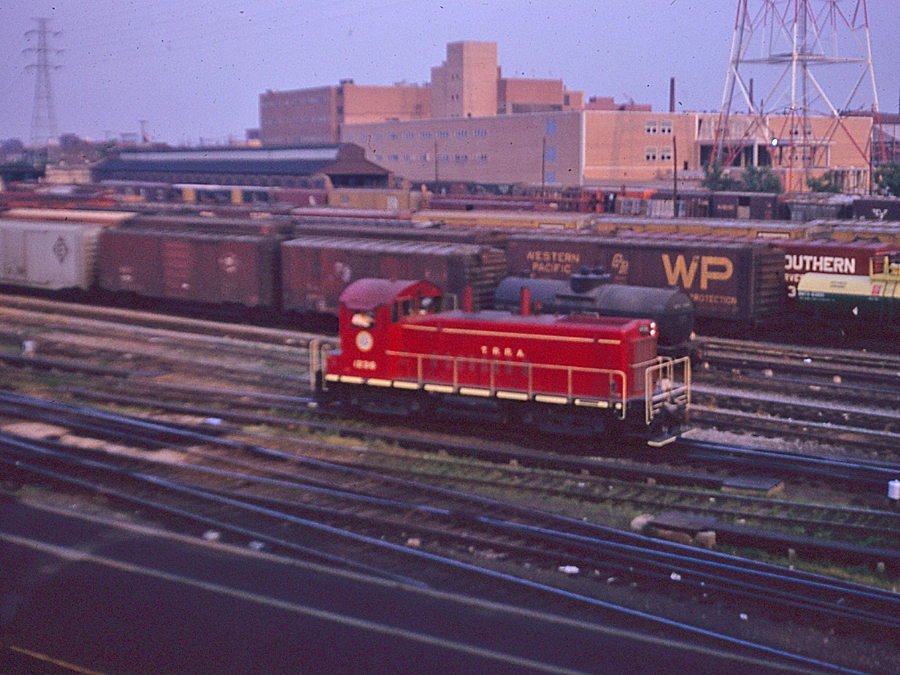 This pair is seen in Brooklyn, IL on May 31, 1975.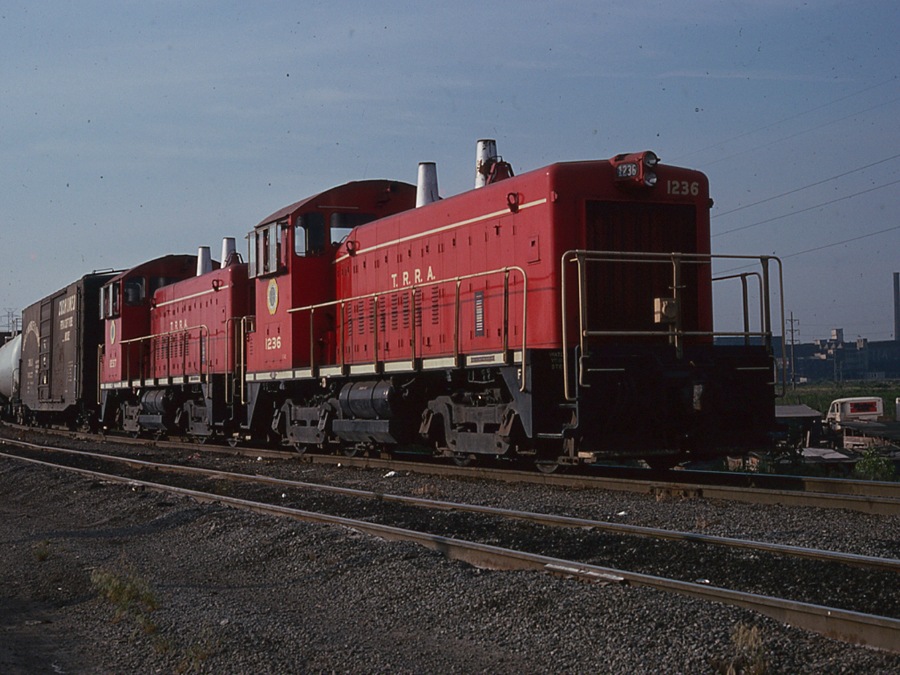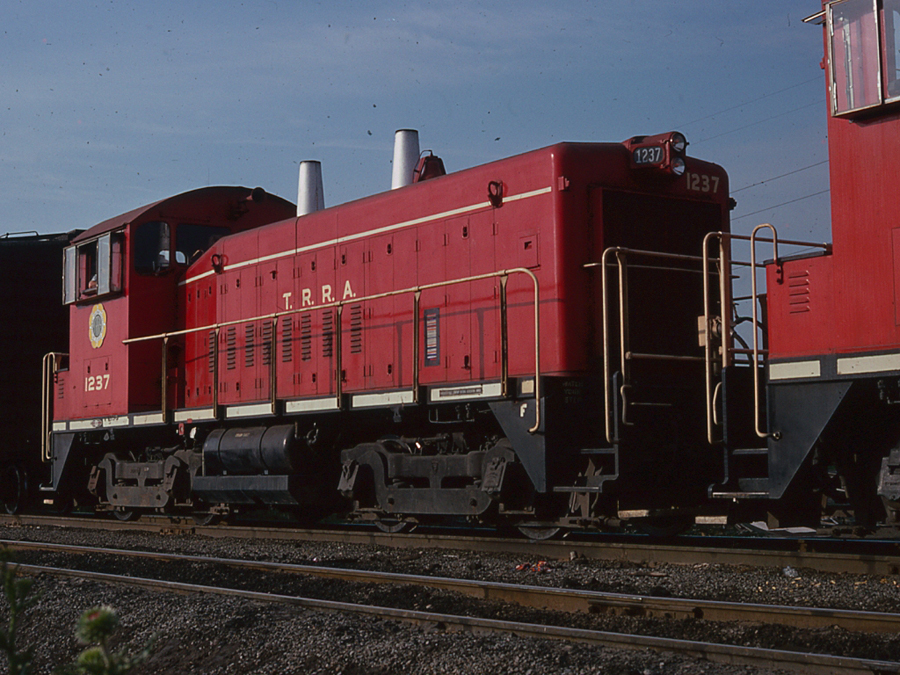 This page was designed and is maintained by Mike Condren. If you have materials
that you would like to contribute, contact me at mcondren@cbu.edu