Terminal Rail Road Assoication of St. Louis
NW-2s
by Mike Condren
EMD #552 is seen from ground level working the west side of Union Station in the spring of 1961. Note the MP and Wasbash passenger trains.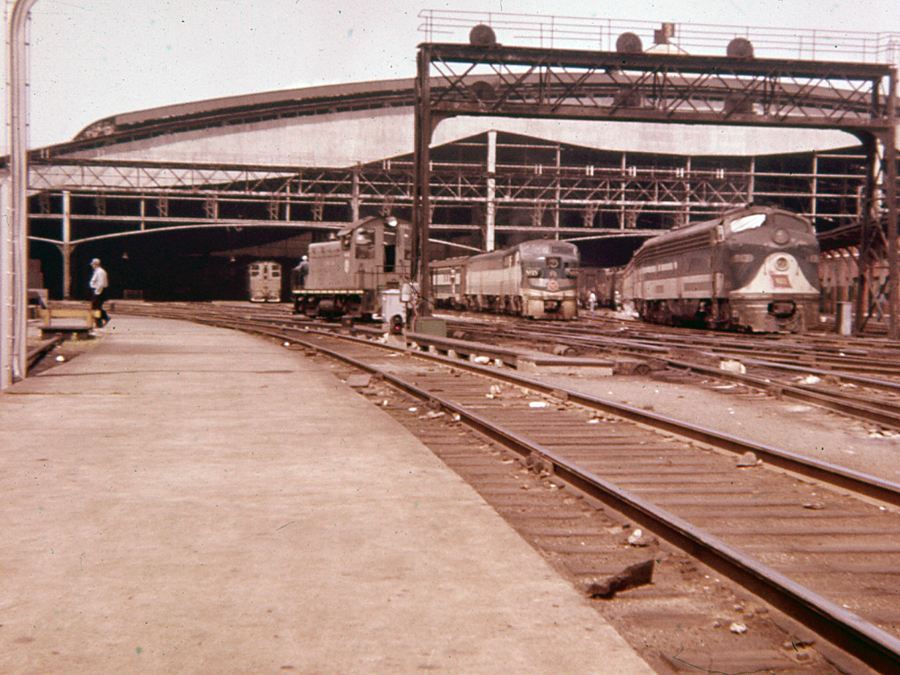 This EMD NW-2 was on a transfer somewhere on the east side of the Mississippi River in IL as I returned from my visit to Notre Dame on April 21, 1963. The photo was taken from the rear door of the parlor car on the Alton Limited.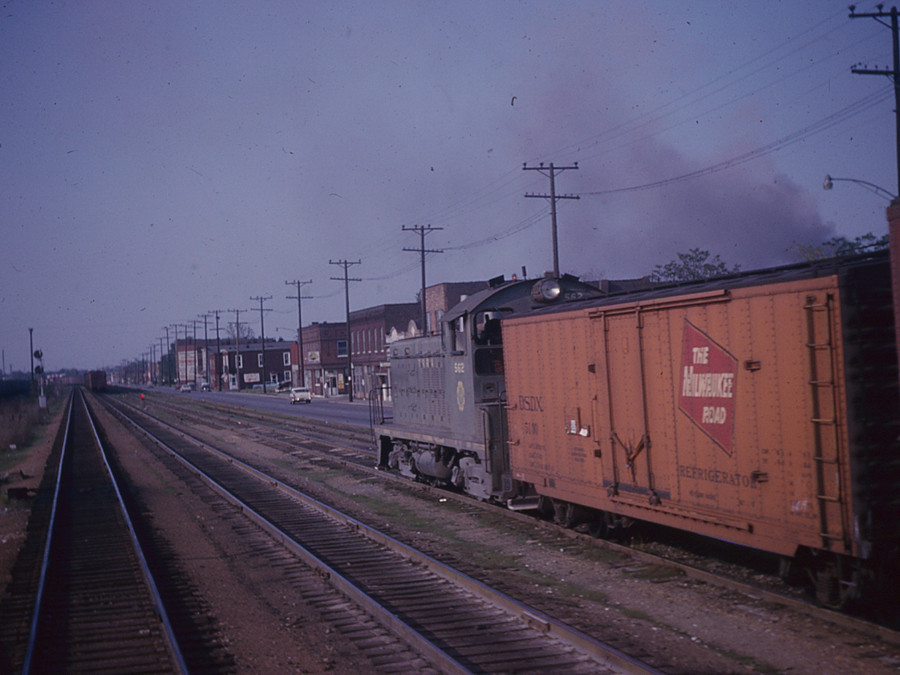 I shot this NW2 on the west side of Merchants Bridge as I entered St. Louis.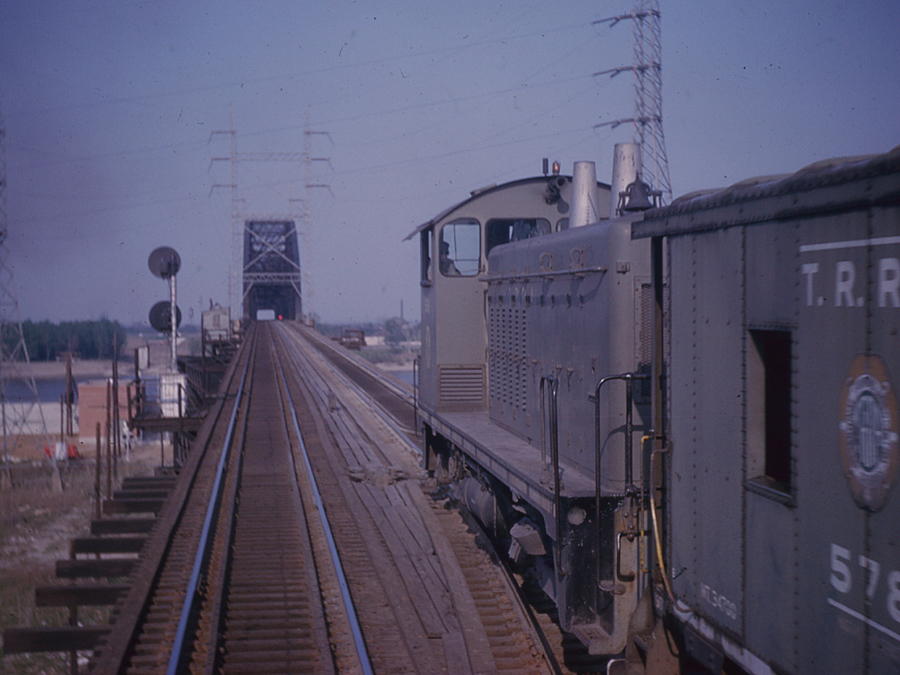 This page was designed and is maintained by Mike Condren. If you have materials
that you would like to contribute, contact me at mcondren@cbu.edu