Southern Locomotives
SRR TVRM 630

Photos by Mike Condren
This 2-8-0 is seen exiting the tunnel at the Tennessee Valley Railroad Museum.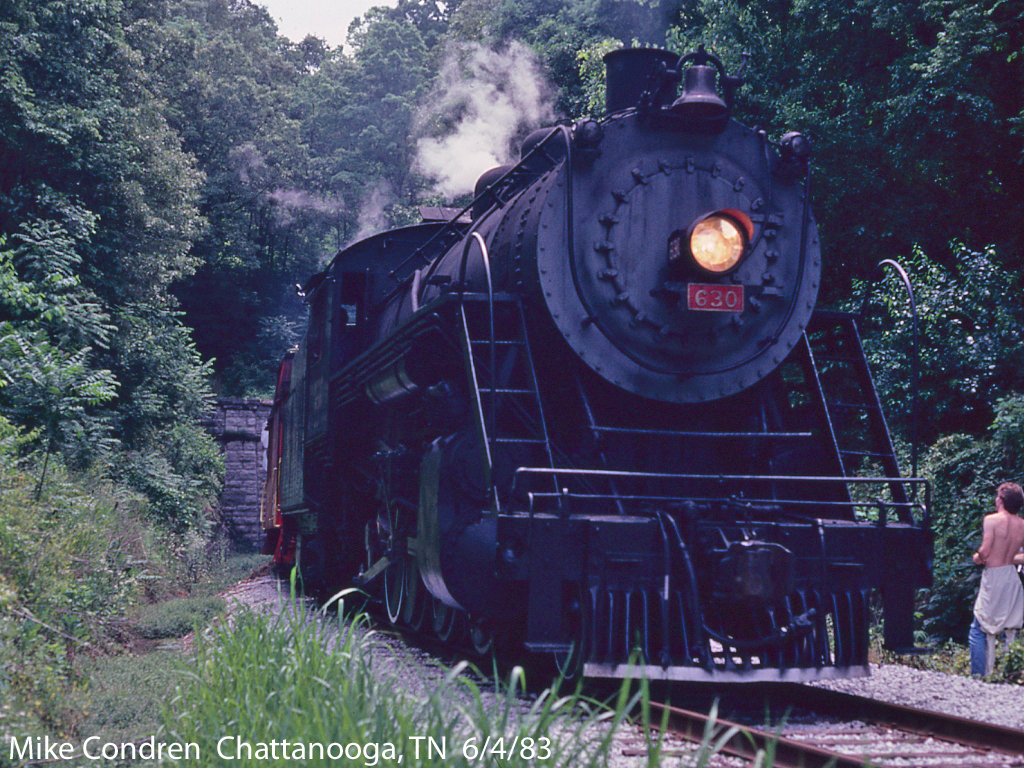 n

The engine is then seen on the museum turntable.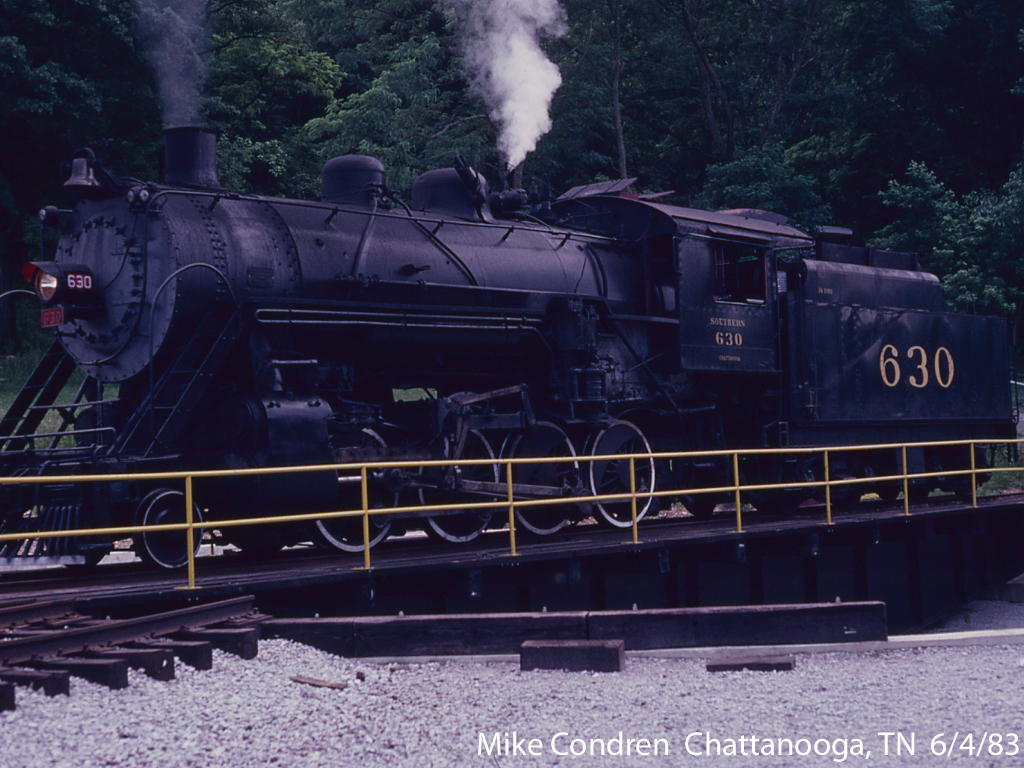 The engine is then seen at the station underconstruction at the far end of the line.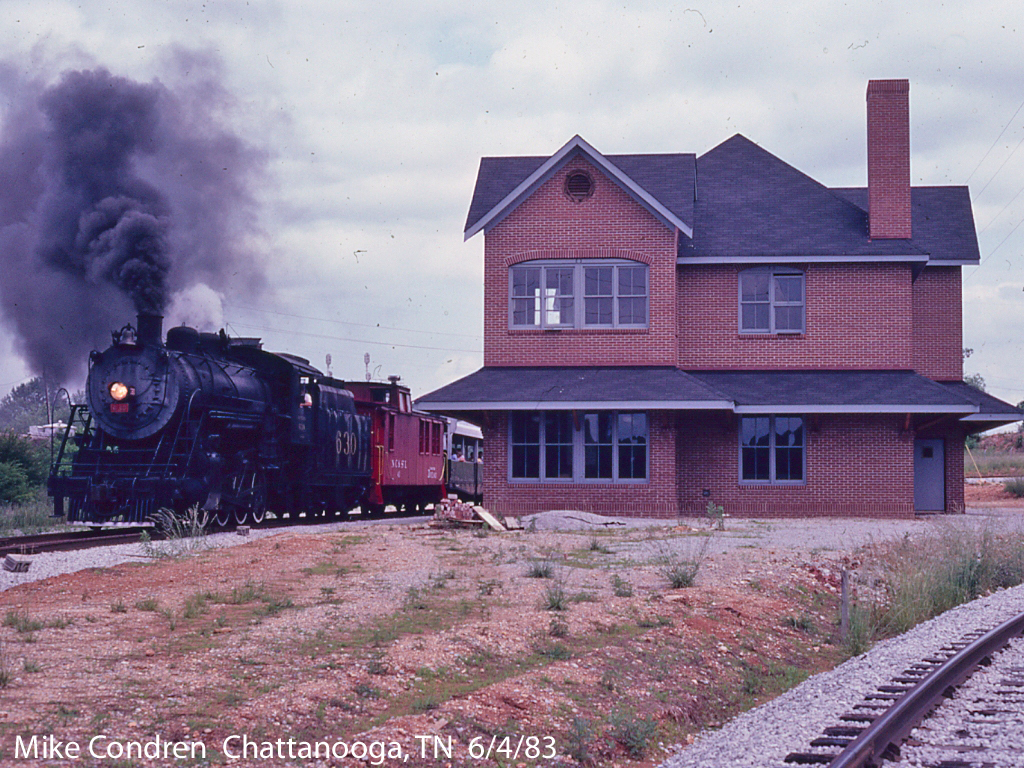 This page was designed and is maintained by Mike Condren.
mcondren@cbu.edu.