Southern Locomotives
SD45s

Photos by Mike Condren
This Southern SD45 is in a MP westbound freight on August 22, 1981.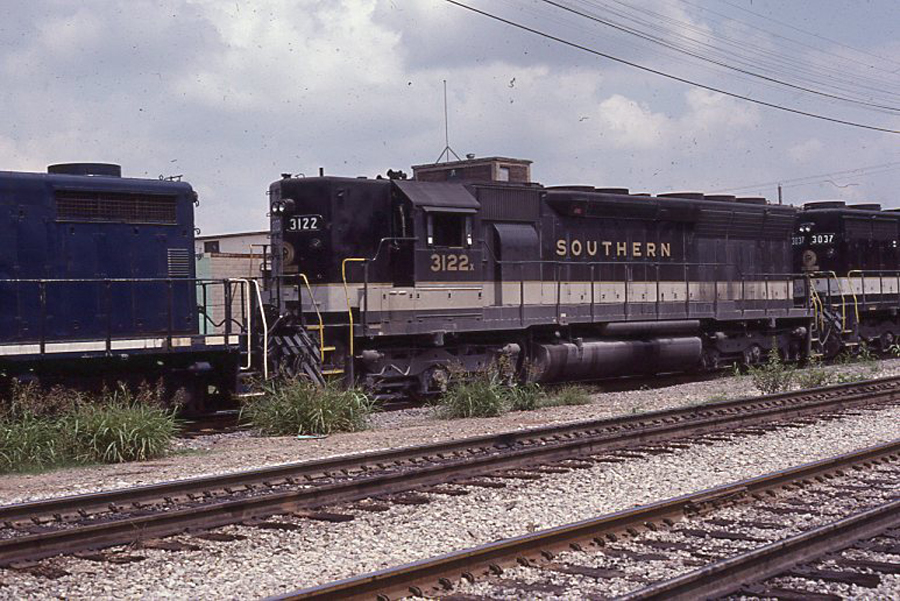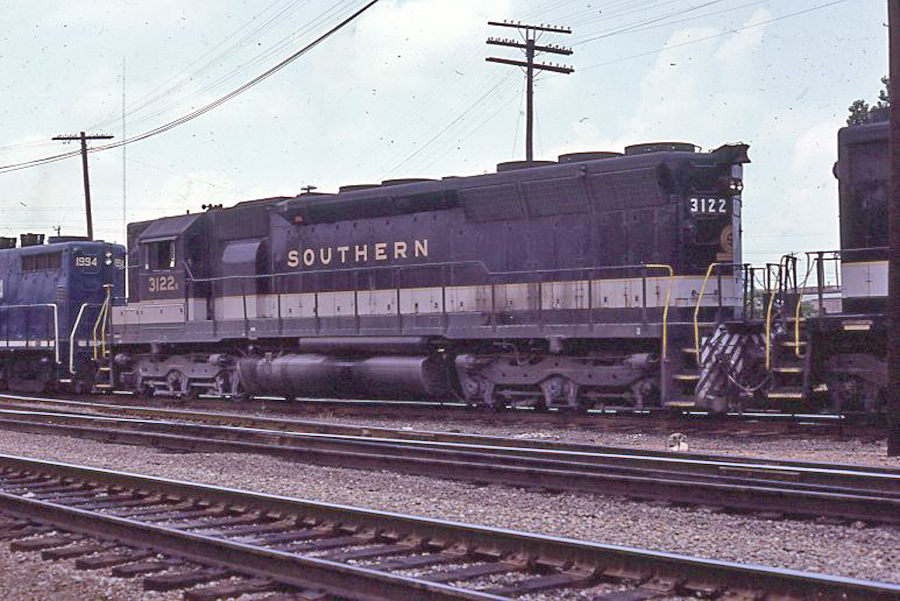 This SD45 was in the middle of the consist of a westbound freight at Centrailia, Il on June 20, 1970.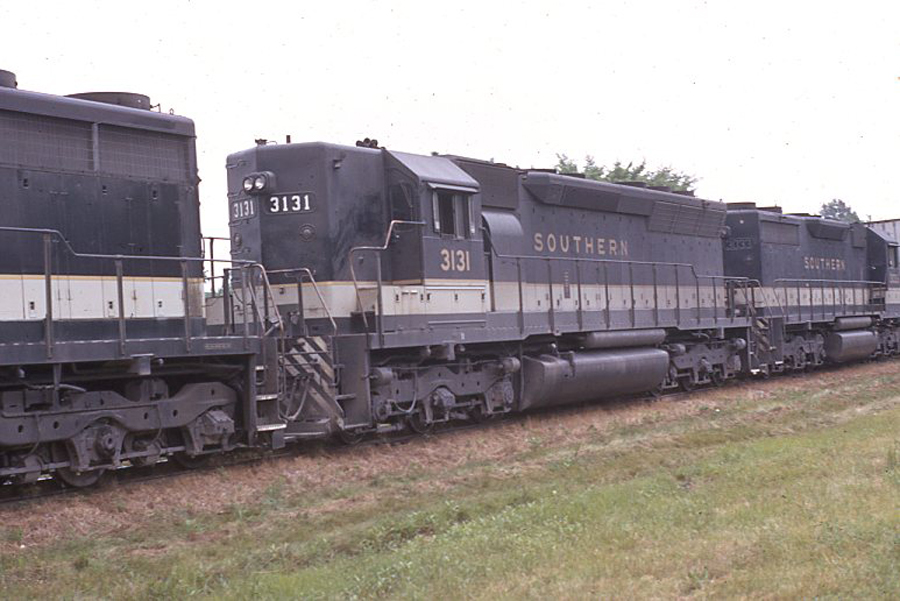 These SRR units are at the east end of Forrest Yard in Memphis in May 1983.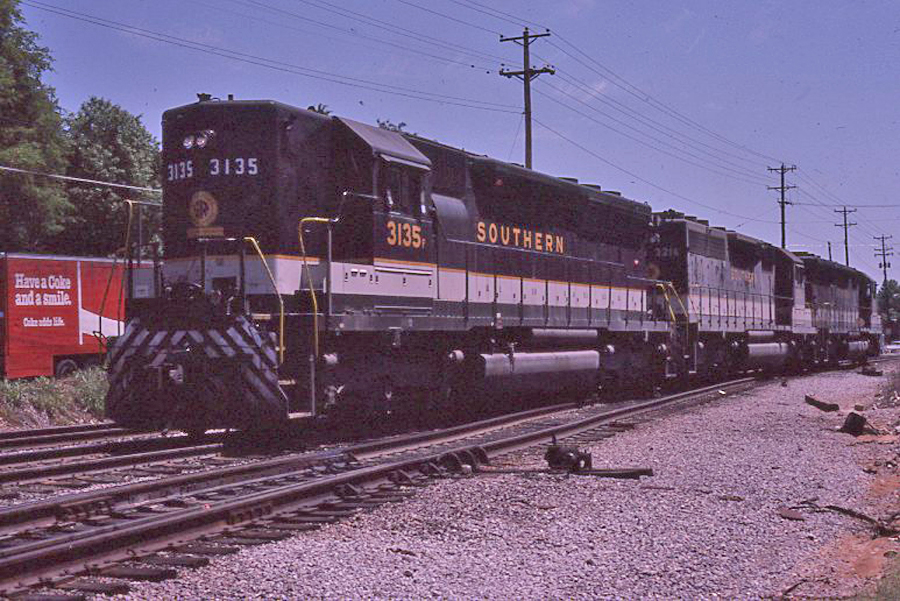 This freight was in a siding west of Sheffield, AL to meet our steam excursion behind ex-C&O 2716 on
May 1, 1982..
An eastbound freight is seen in Forrest Yard in May 1983.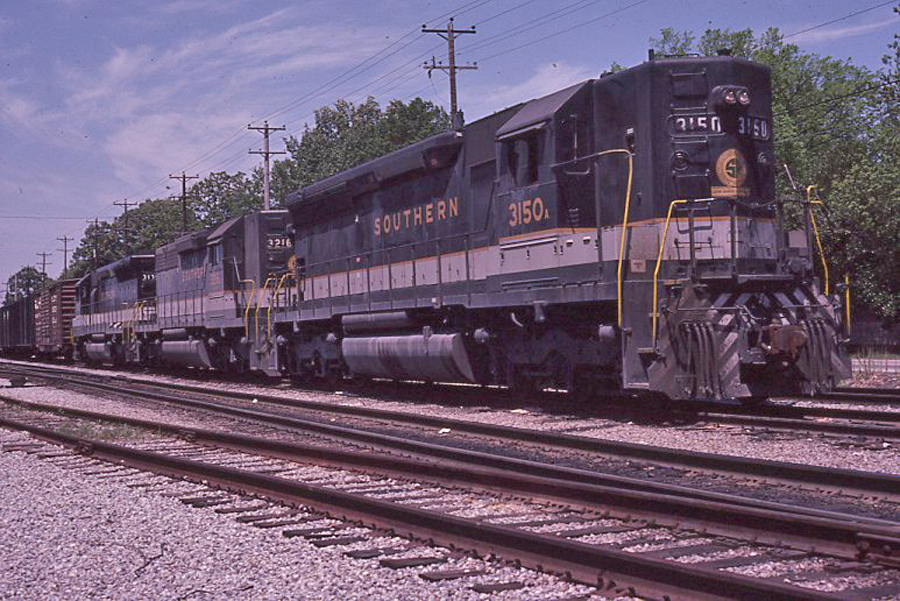 This is the trailing unit of an eastbound freight in Memphis on Sept. 19, 1981.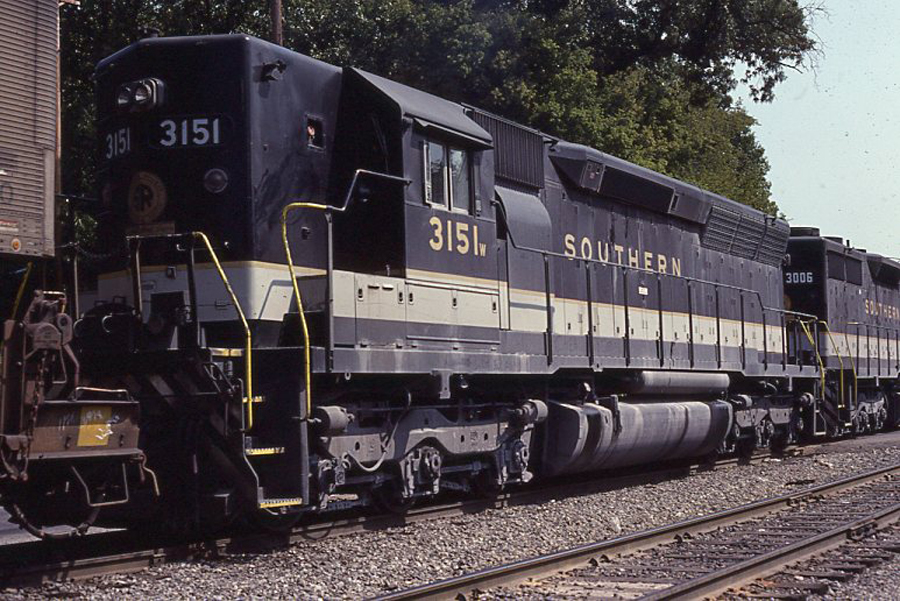 This page was designed and is maintained by Mike Condren.
mcondren@cbu.edu.