Southern Locomotives
SD35s


Photos by Mike Condren
This CofG SD35 is in the engine terminal of the MP hump yard in North Little Rock, AR on Oct 10, 1981.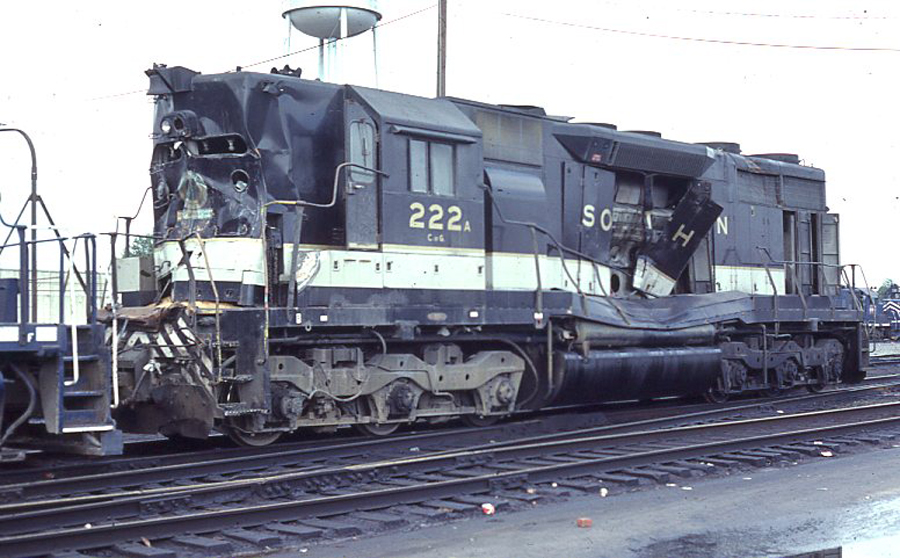 This Southern SD35 was found in the UP engine terminal in Kansas City, KS on a tour of that facility on May 2, 1970.
This eastbound freight is seen at Walnut Hill, IL on June 20, 1970. Note in the second shot a remote control car ahead of the 2 helpers.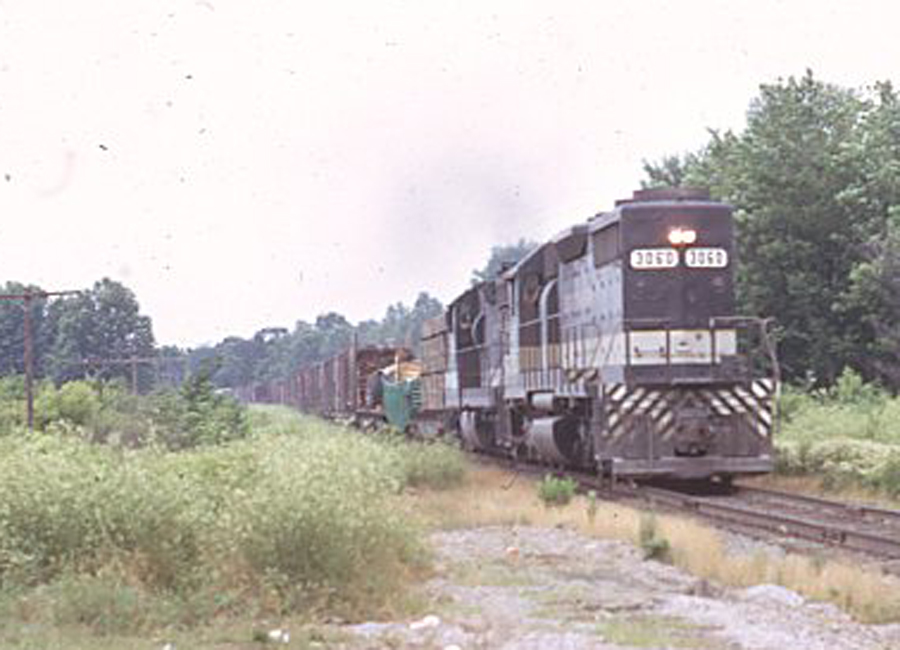 A westbound freight is seen approcahing Centrailia, IL on June 20, 1970. There is a single unit helper coupled to a radio control car.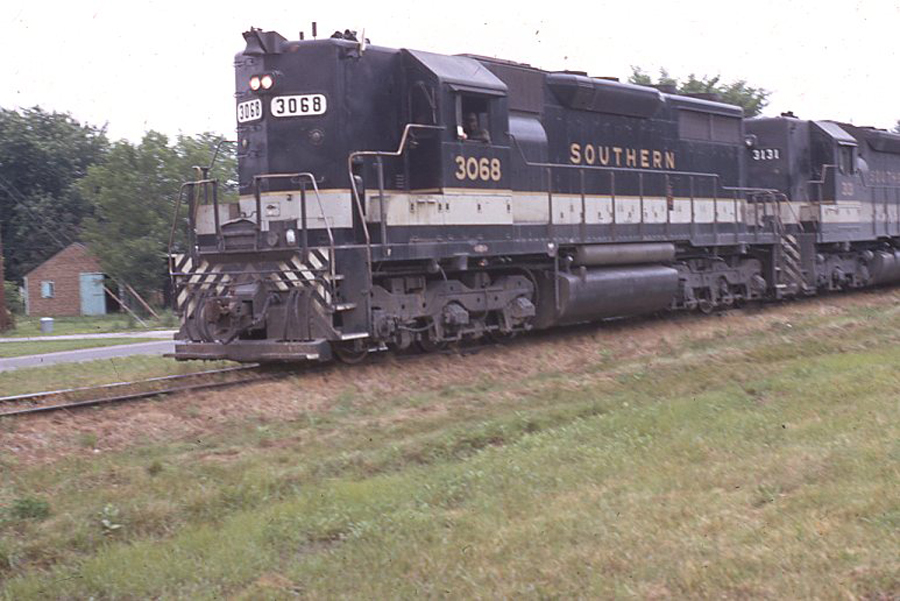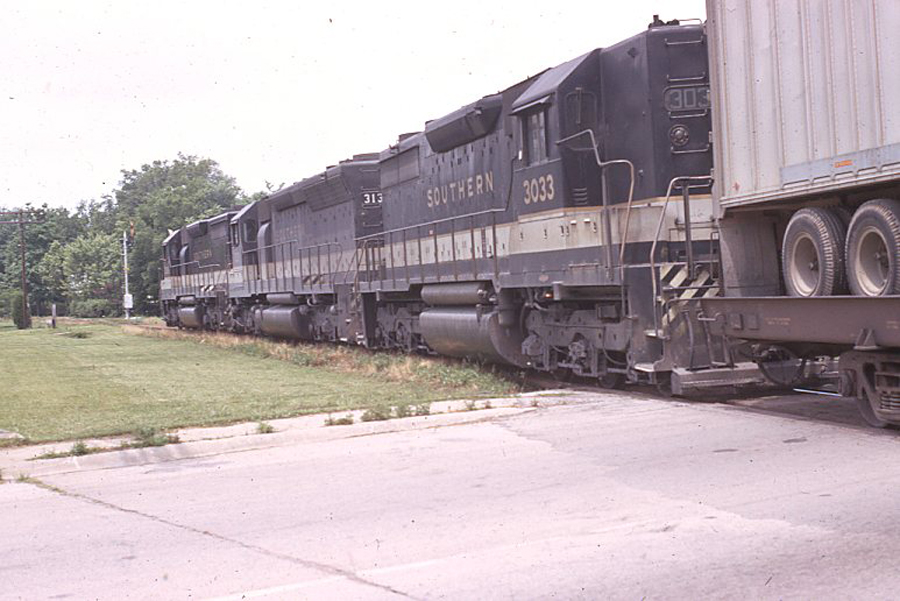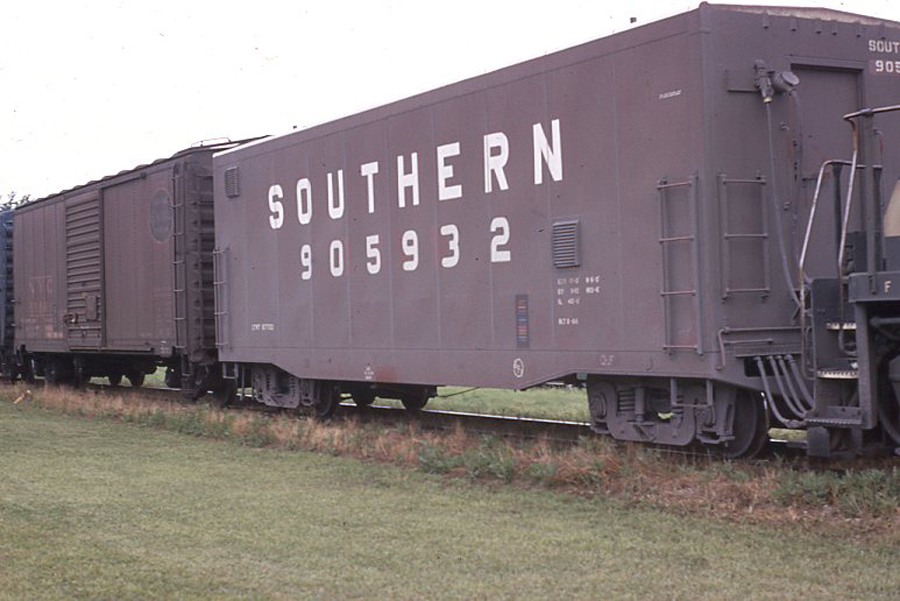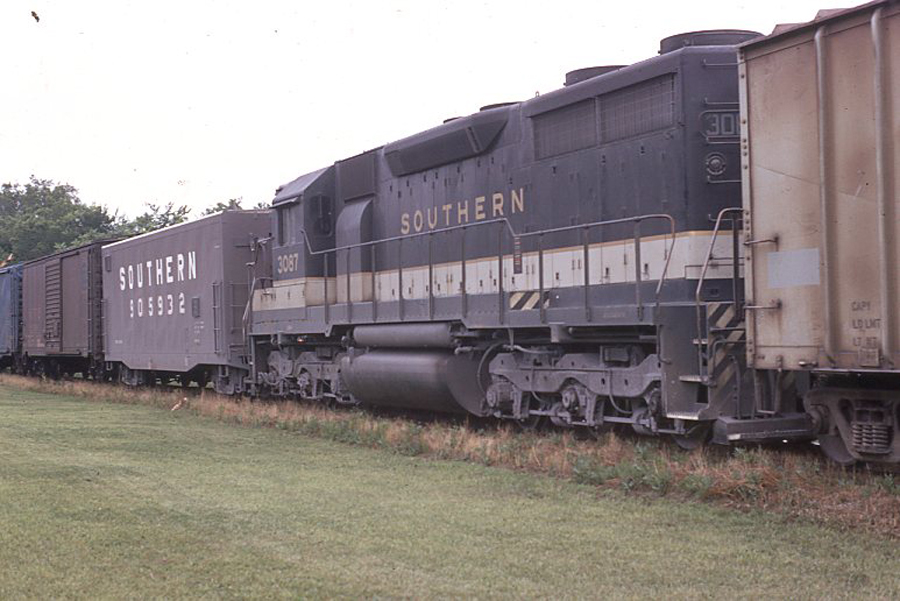 This page was designed and is maintained by Mike Condren.
mcondren@cbu.edu.