Southern Locomotives
GP30s


Photos by Mike Condren
These GP30s are on a westbound local stopped at Germantown, TN in June 1983.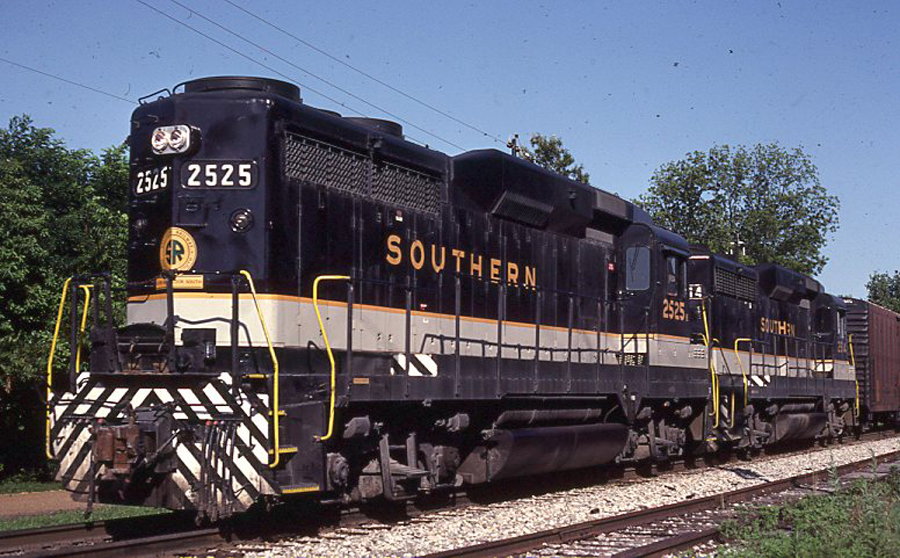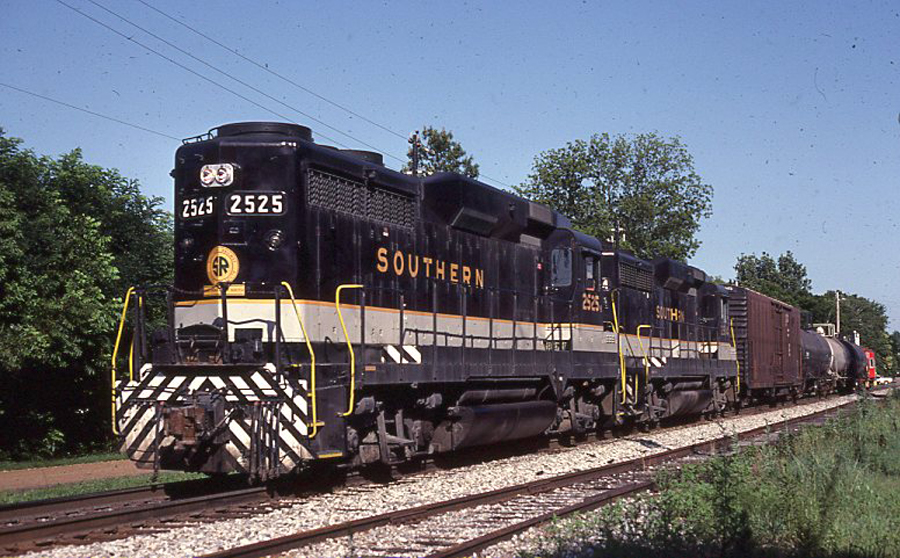 The evening east bound piggy back train is preparing to leave Memphis in June 1983.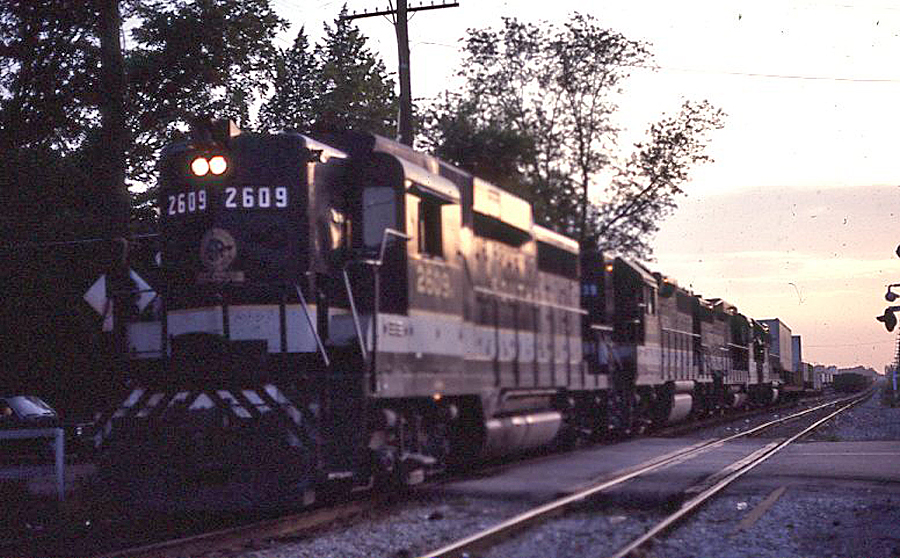 An eastbound freight is seen in east Memphis crossing Kirby Parkway in Sept 1981.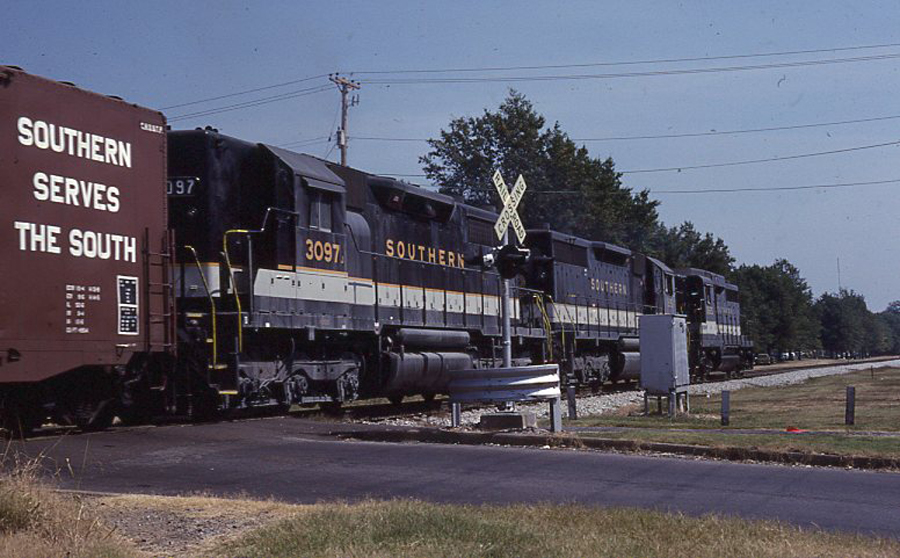 These units are westbound to pick up a train stopped on Broadway in Memphis on May 30, 1987.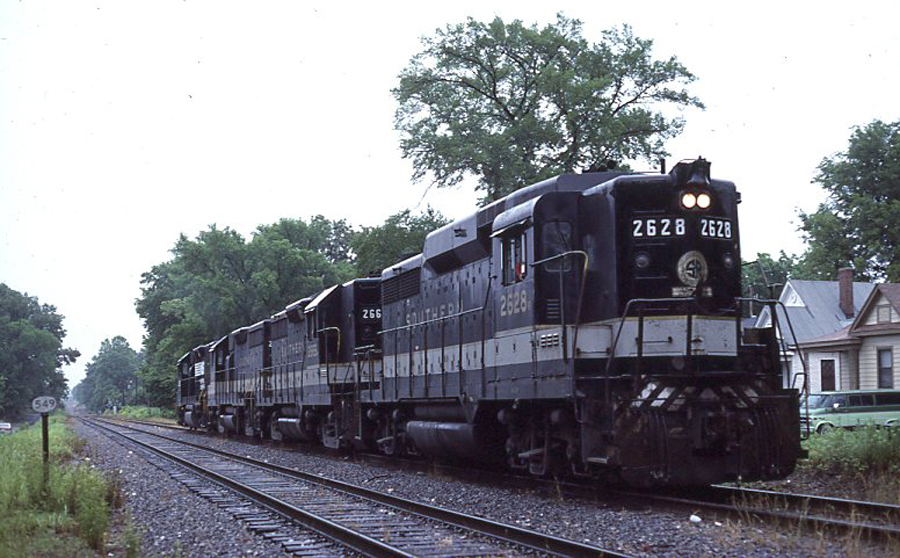 This eastbound local is stopped in Grand Jct, TN in May 1984.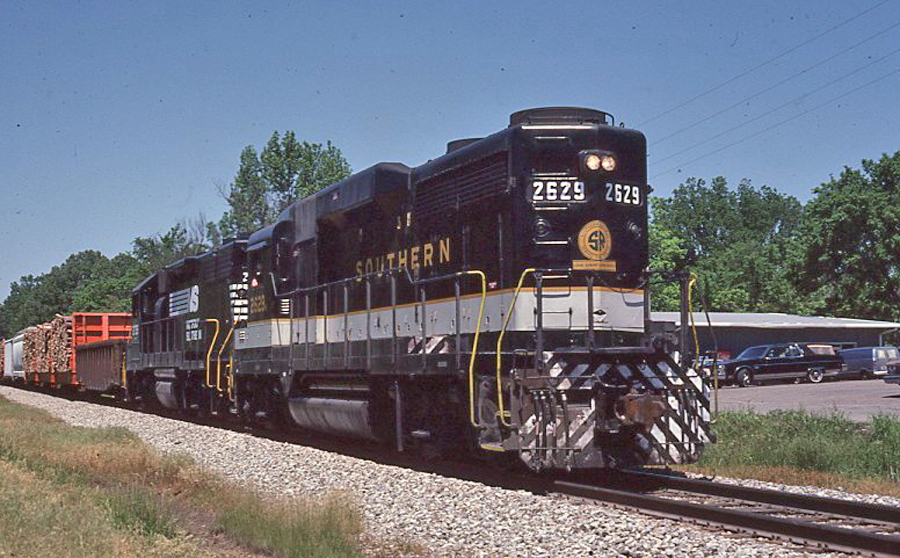 This page was designed and is maintained by Mike Condren.
mcondren@cbu.edu.