Mike Condren Photos
Southern Pacific
RSD-15s
These Cotton Belt units were are on a train about to enter their yard in East St. Louis, IL on May 1, 1965.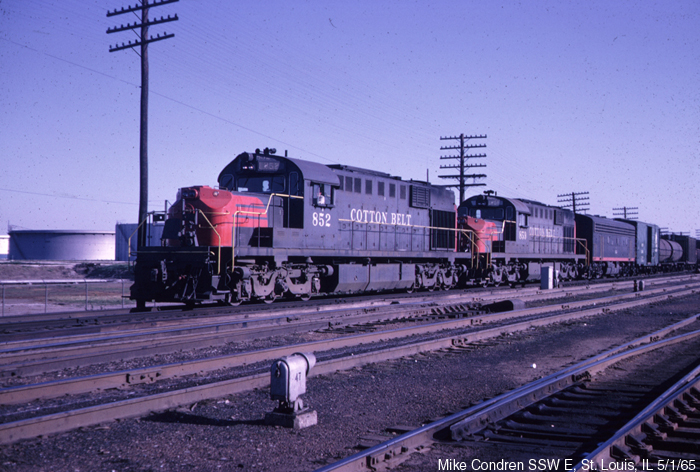 This ALCo "aligator" is seen in the service tracks of the shops at the Pine Bluff, AR hump yard in Sept. 1961. These units were called "aligators" because of the long, low nose of these units. In our guided tour, we were told of a problem with this long nose. It was light in weight and had a tendency to bounce up and down under heavy load. As a result they were adding blocks of concrete to the nose to increase the weight and increase the adhesion of the front truck.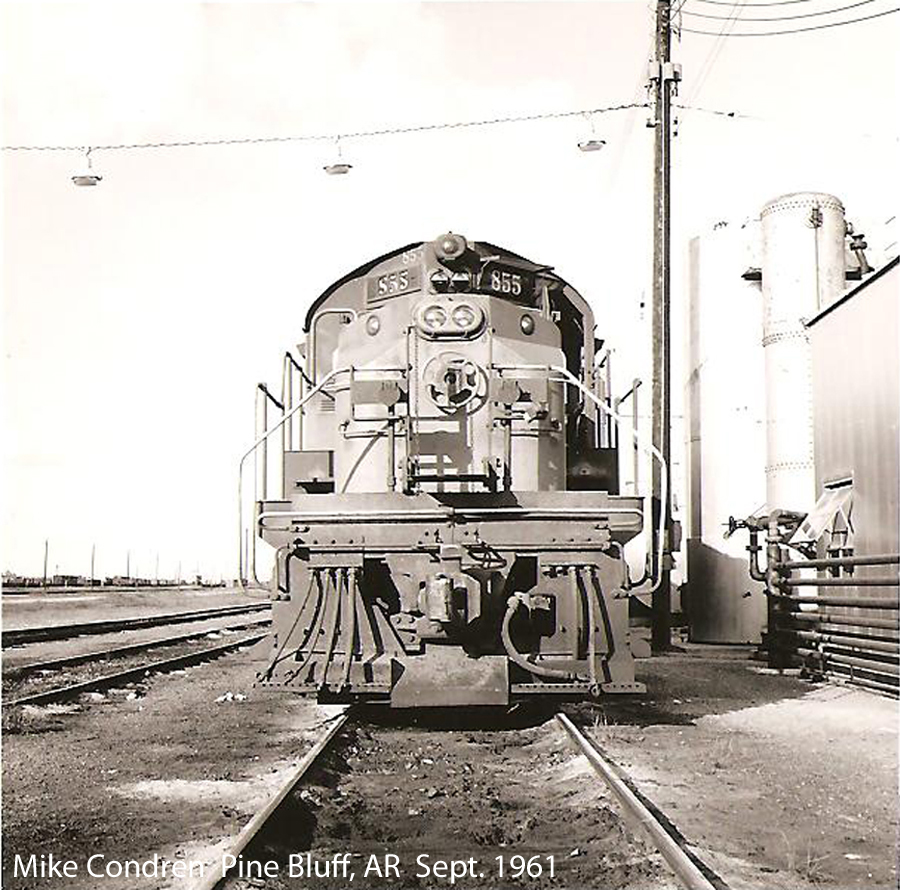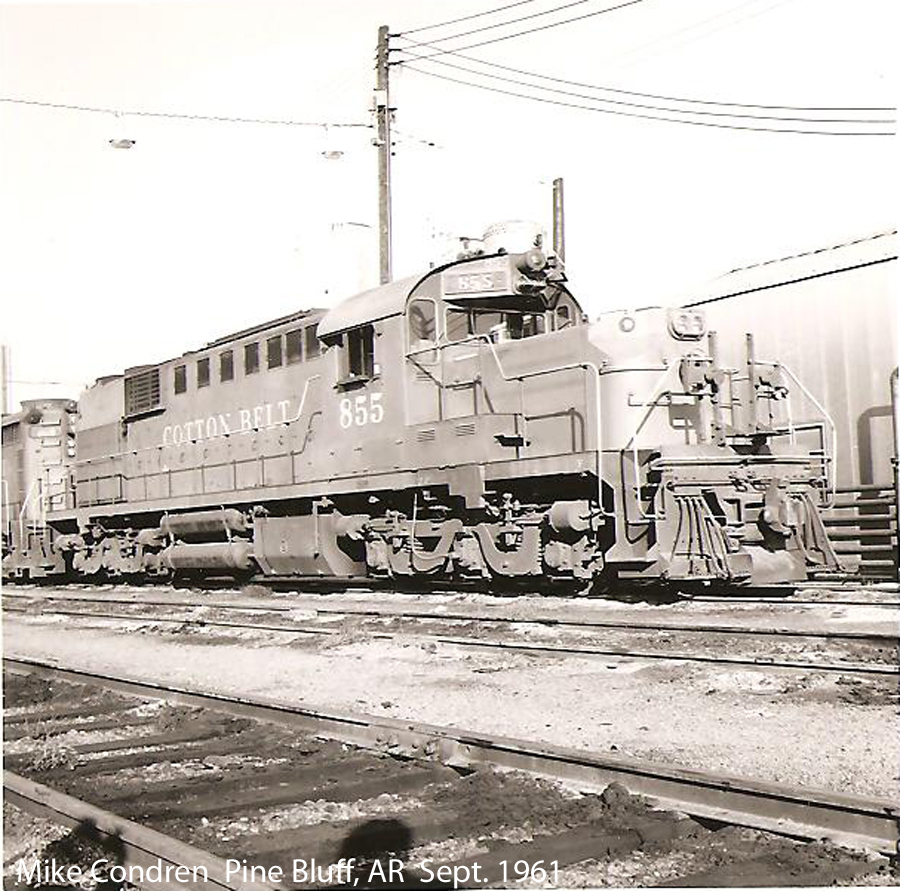 Hard hats and steel toed shoes required.
Watch your step.
This page was designed and is maintained by Mike Condren.
Earlier issues of Recent Trains are available through the indexes.
If you would like to receive the next issue of Recent Trains,
request that your email address be put on the distribution list
by emailing me at mcondren@cbu.edu.