Mike Condren Photos
Southern Pacific
SW1500s
These units are returning from West Memphis, AR with cars on Sept. 19, 1981.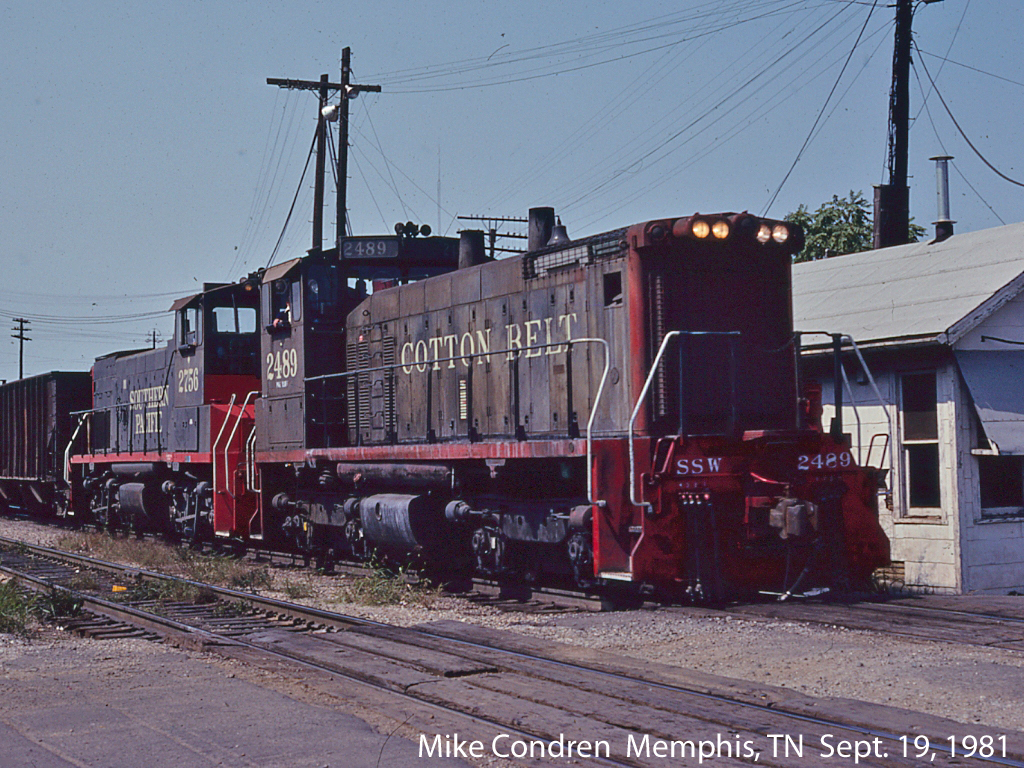 This pair of Cotton Belt SW1500s is seen at Kansas Ave. heading west past the former Frisco MOW car on Jan. 9, 1982.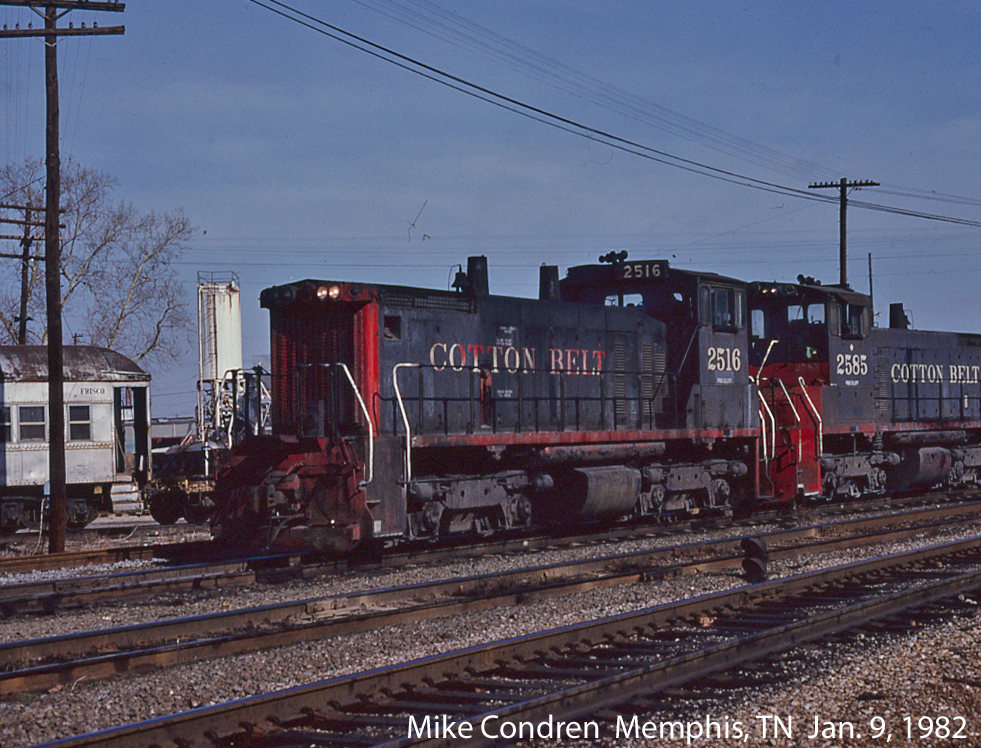 This pair of Cotton Belt SW1500 is seen just west of Bridge Jct. in West Memphis, AR on Aug. 22, 1981.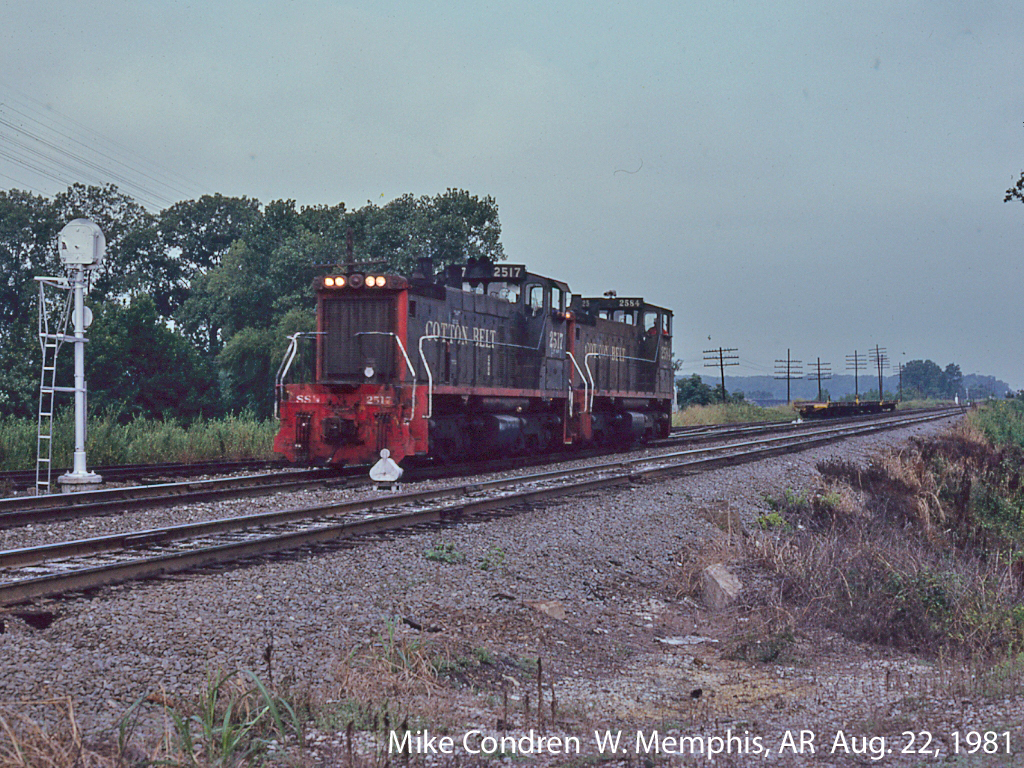 This pair of Cotton Belt SW1500s are seen approaching Kentucky Street in Sept. 1983.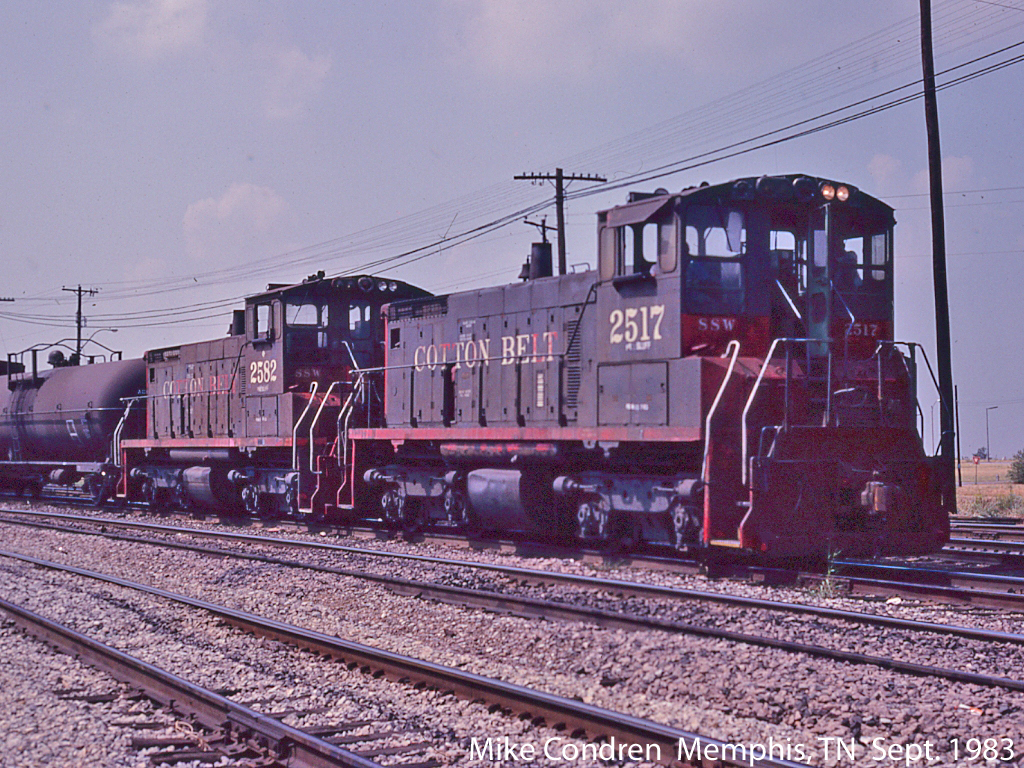 | | |
| --- | --- |
| This SW1500 is seen returning to Little Rock from a trip to North Little Rock with some of the train still on the Arkansas River bridge on May 11, 1980. The tracks running along the river are those of the Missouri Pacific. Today the Clinton Presidential Library is located just to the right of the locomotive. The former Choctaw station is used by the library for office and meeting space. | |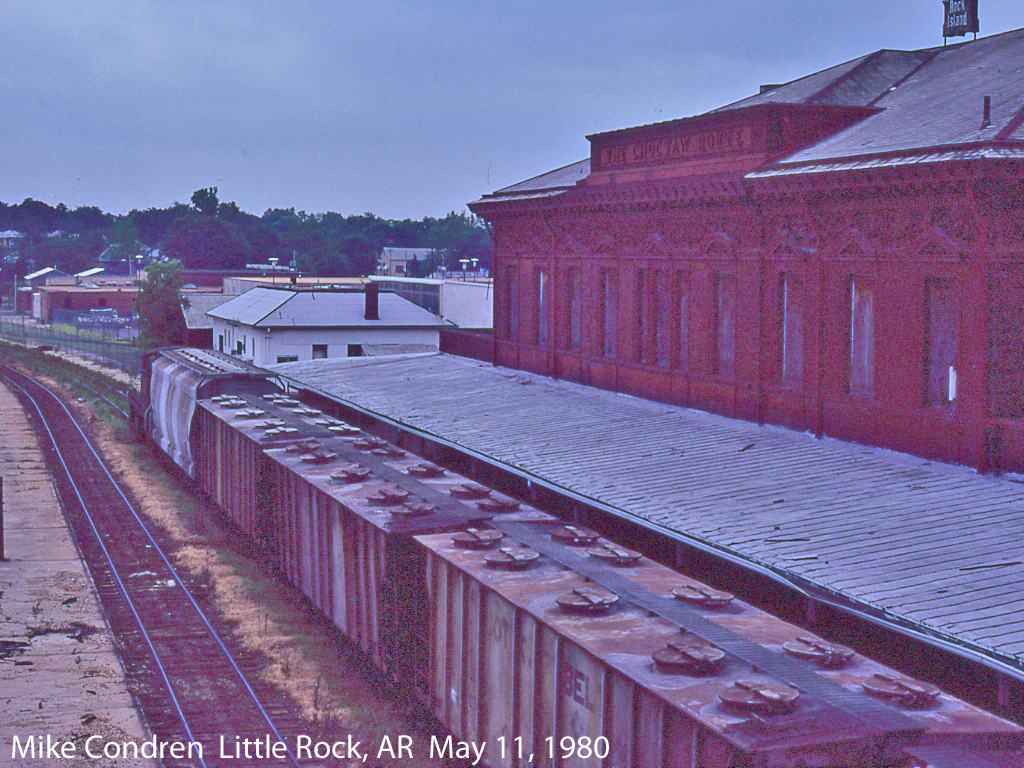 These two engines are heading to West Memphis, AR from Memphis with a cut of cars which will be to a train later in the day on March 8, 1982.
On this day I headed to CBC to teach my classes only to find that they were CLOSED, unlike what I had been told. I headed to Kentucky Street and caught this train approaching the "tower" with a string of cars from West Memphis on Jan. 13, 1982.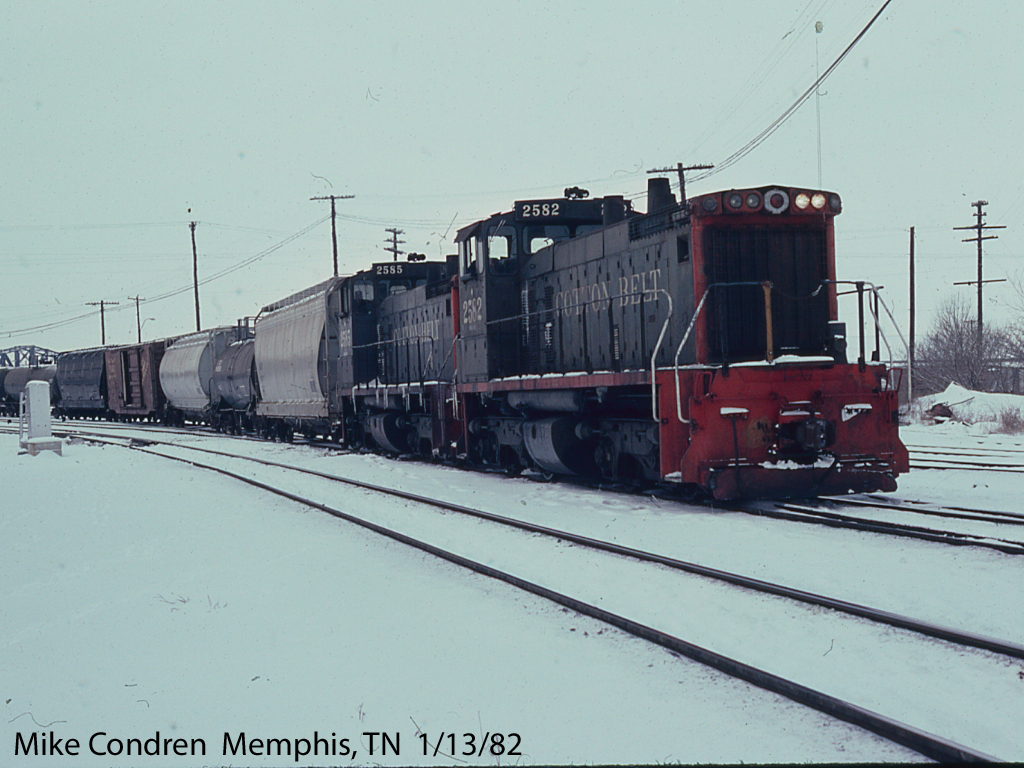 These two units are taking cars from West Memphis, AR to the ICG South Yard as they pass Kentucky Street on Oct. 3, 1981.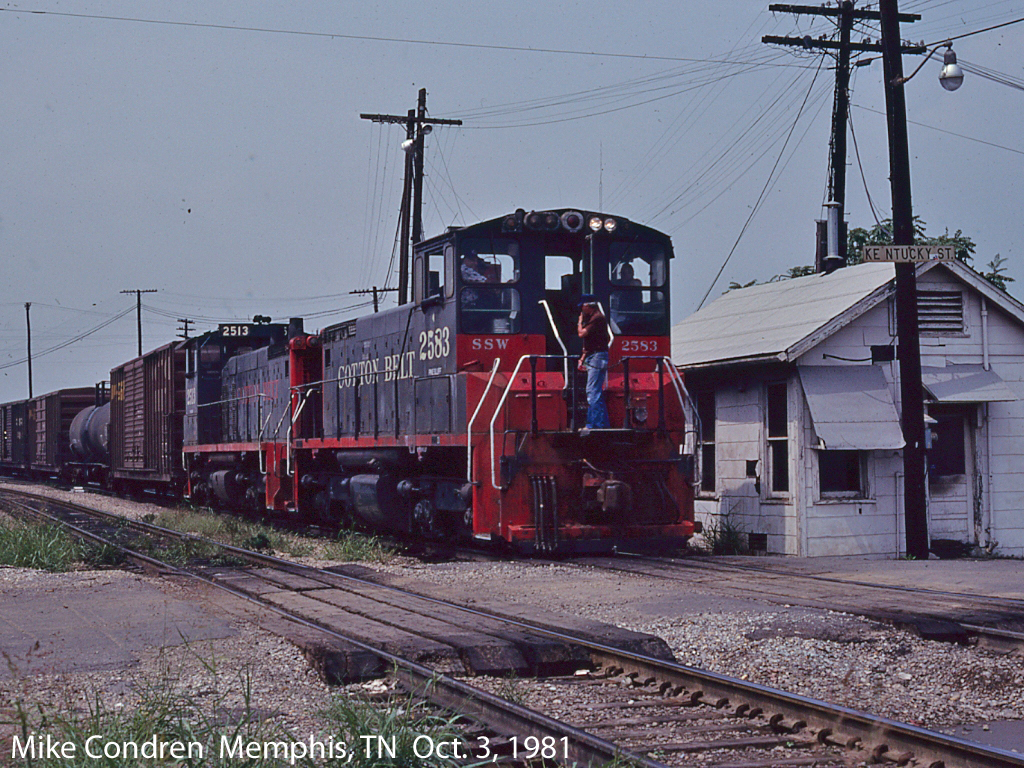 This picture was taken on the first Saturday after moving to Memphis and my new job at CBC. I had met David Johnston earlier in the week and we agreed to railfan on this day. David introduced me that day to the Kentucky Street operator Steve Forrest. These units are on their way from the ICG South Yard to West Memphis where they will be picked up by a westbound freight.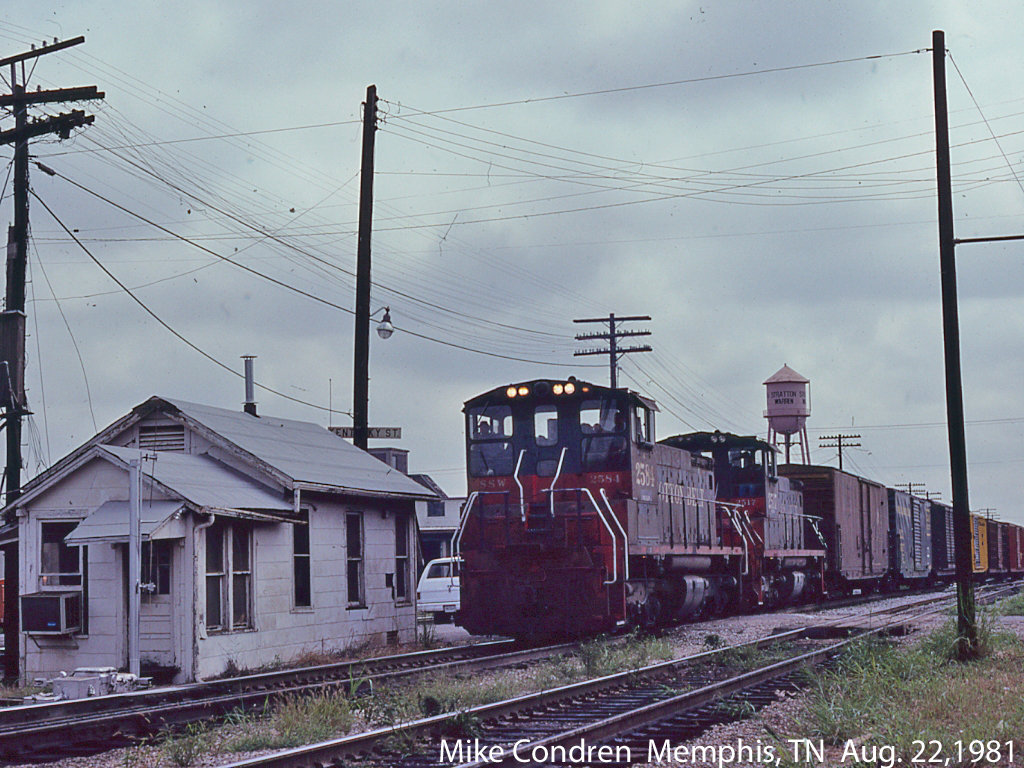 | | |
| --- | --- |
| This shot was taken on the same day as the previous shot, Aug. 22, 1981. It was taken at the "dog track" crossovers west of the end of the Harahan Bridge over the Mississippi River. On the signal bridge is David Johnston. In the distance are two more signal bridges. The first is the signal bridge for the other end of the crossovers. The furtest signal bridge is for the Bridge Jct. crossing of the BN. | |

Hard hats and steel toed shoes required.
Watch your step.
This page was designed and is maintained by Mike Condren.
Earlier issues of Recent Trains are available through the indexes.
If you would like to receive the next issue of Recent Trains,
request that your email address be put on the distribution list
by emailing me at mcondren@cbu.edu.