Mike Condren Photos
Southern Pacific
SDP45

We see the passenger special of "Lexington Group" members passing Kentucky Street on Sept. 27, 1985. They overnighted at the Piggyback ramp in southwest Memphis before continuing their trip to Pine Bluff the next day.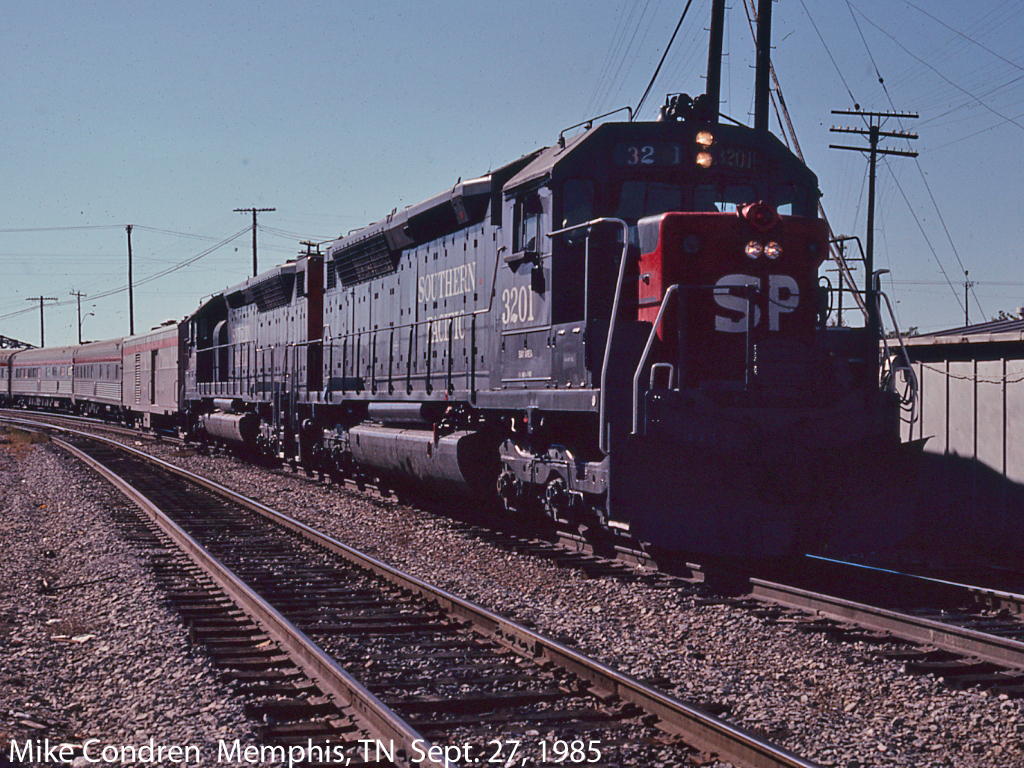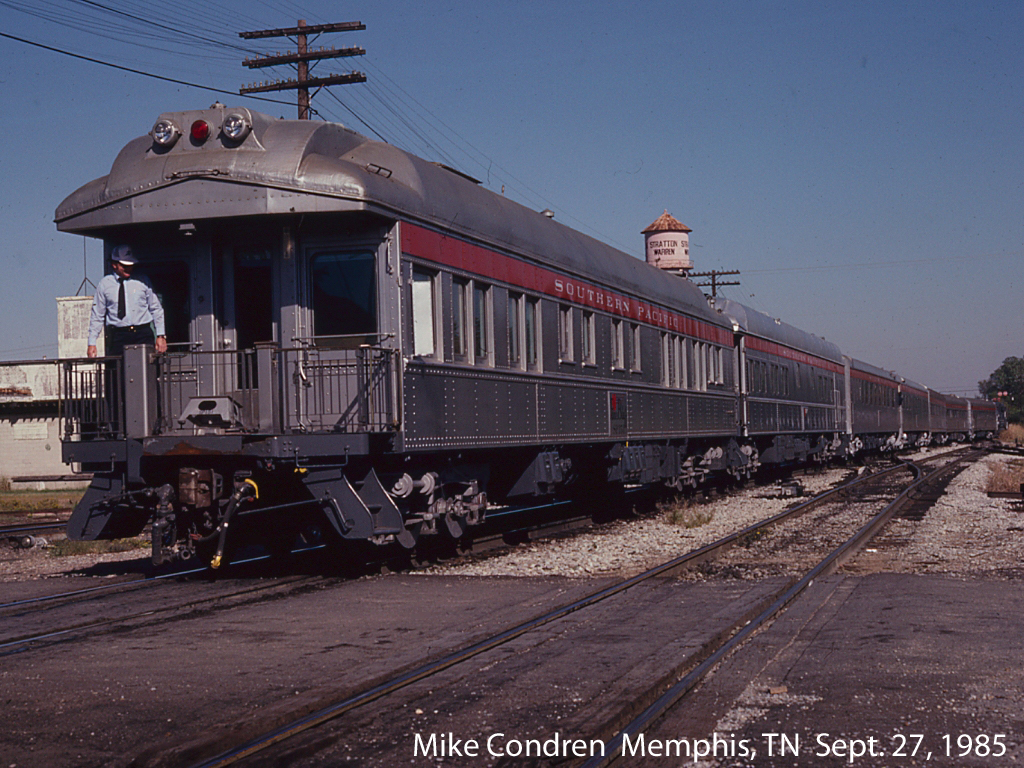 On Sept. 28, 1985 we see that "Lexington Group" passenger train entering the Cotton Belt mainline at Brinkley, AR off the former Rock Island line to Memphis which it once shared.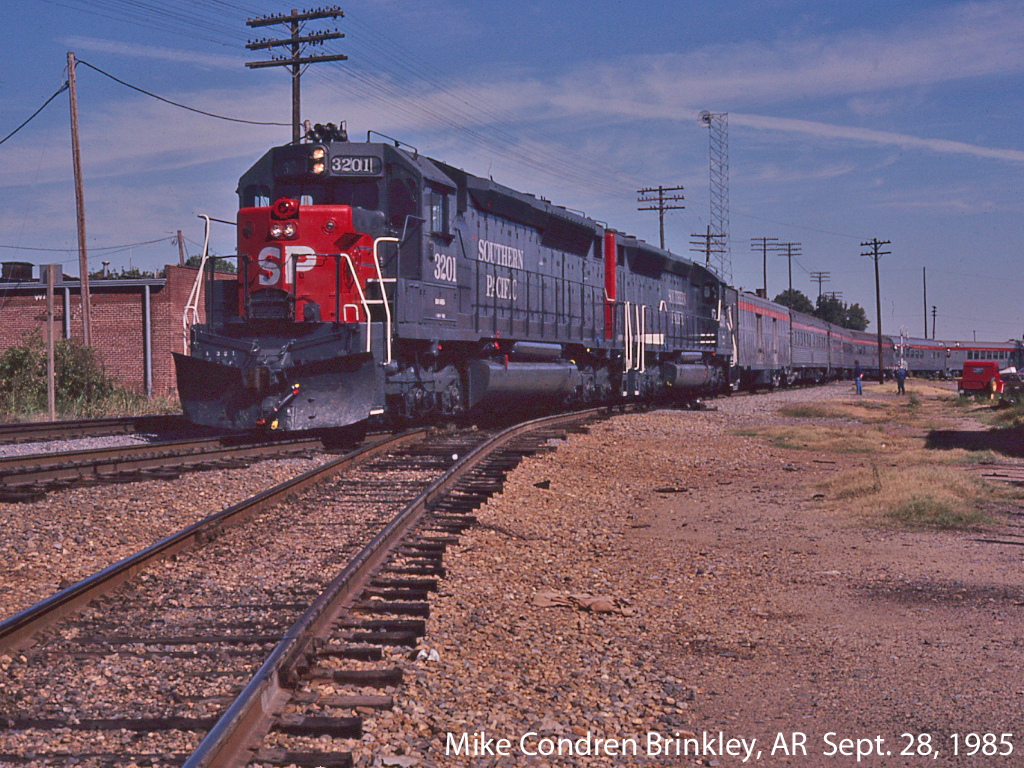 Hard hats and steel toed shoes required.
Watch your step.
This page was designed and is maintained by Mike Condren.
Earlier issues of Recent Trains are available through the indexes.
If you would like to receive the next issue of Recent Trains,
request that your email address be put on the distribution list
by emailing me at mcondren@cbu.edu.