Mike Condren Photos
Southern Pacific
SD45s
This consist is headed by a SD45 in Memphis on Dec. 6, 1986.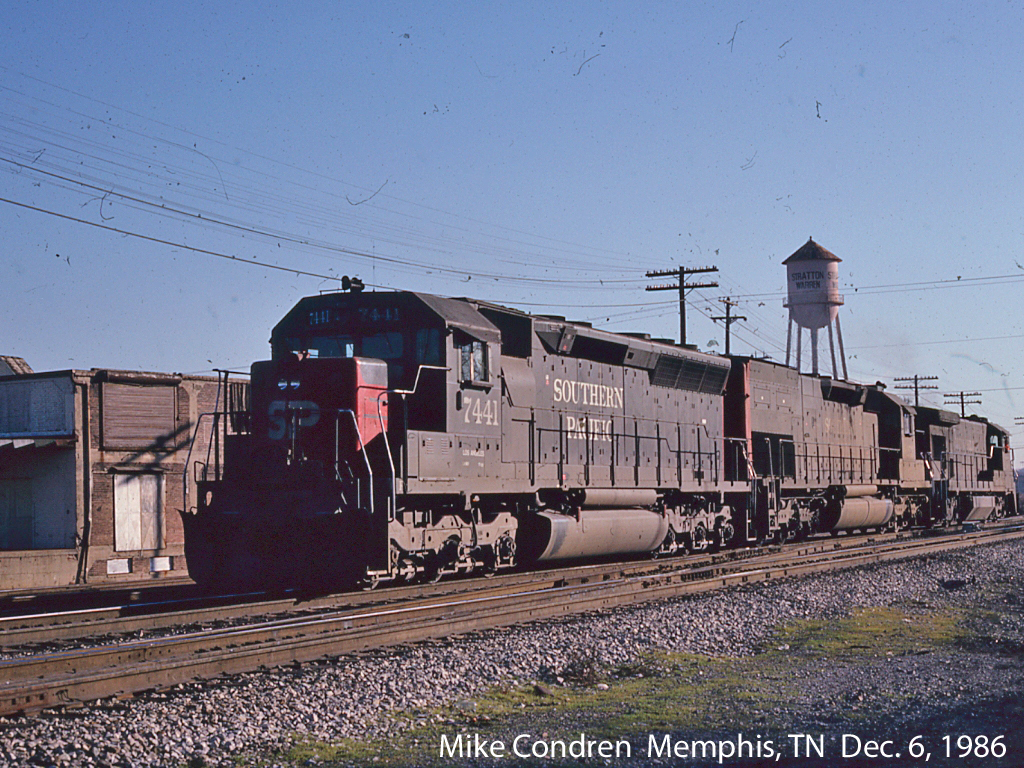 This SD45 is seen heading a consist in Pine Bluff, AR on Sept. 28, 1985.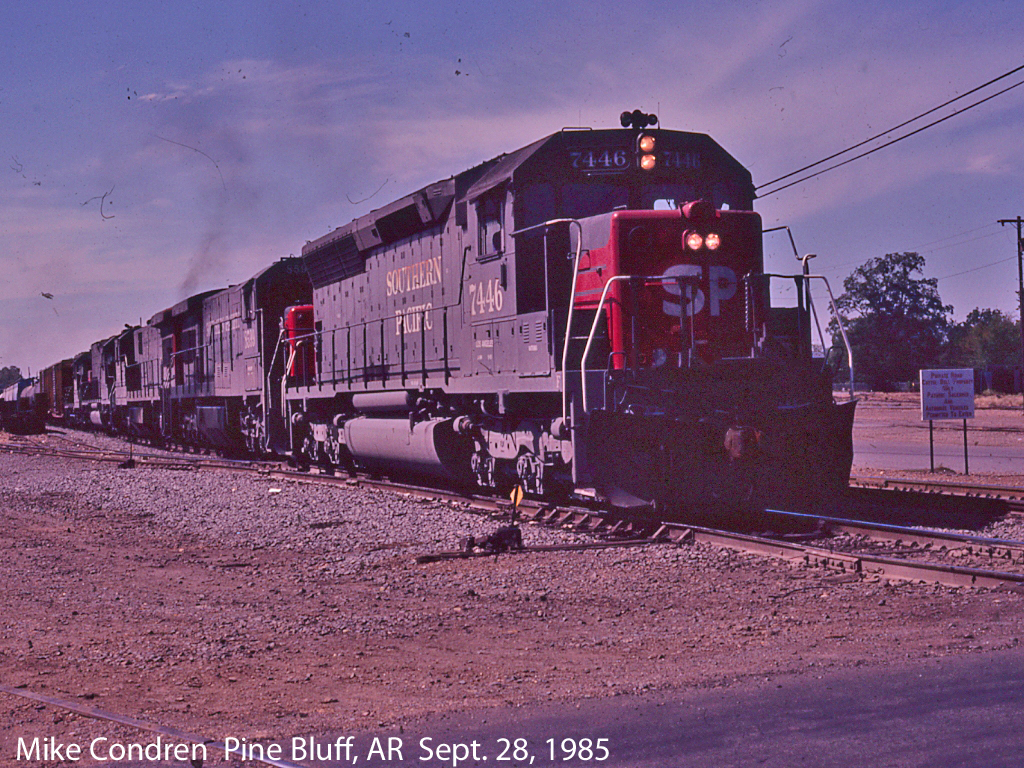 This SP unit is leading a UP vehicle train southbound on the former Missouri Pacific mainline through Hoxie, AR just north of the BNSF's former Frisco Thayer Sub on April 19, 1997. (Note the cantilever signal bridge above the locomotive consist.)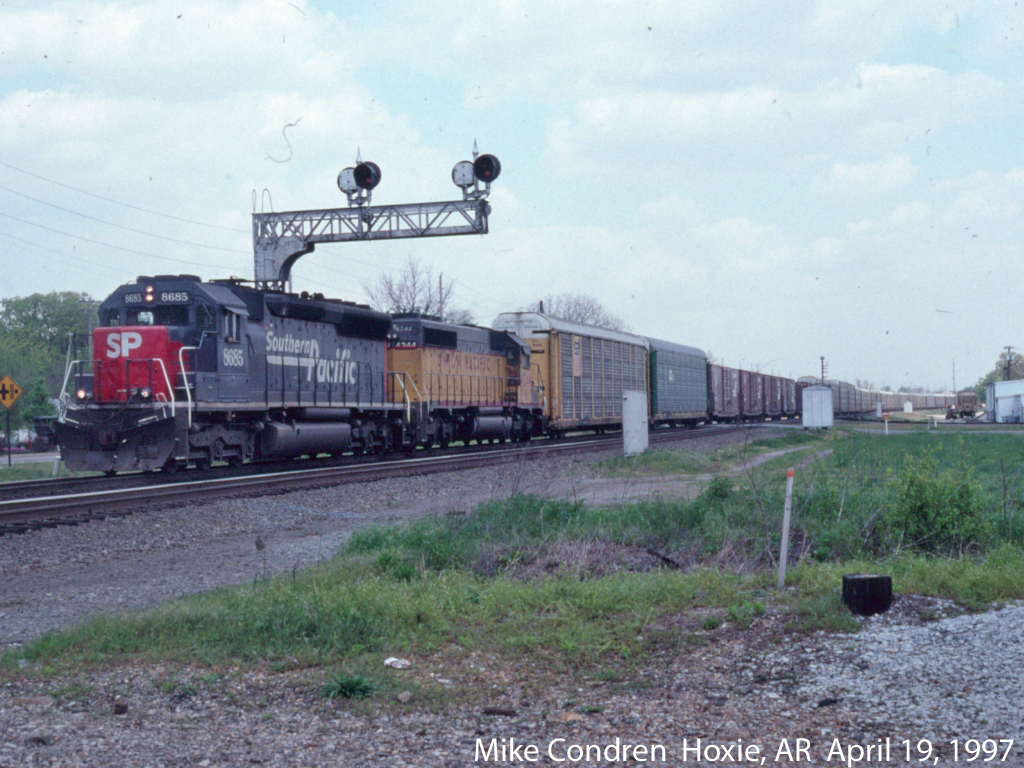 This SD45 Misissouri Pacific track at Texarkana, TX on Dec. 29, 1967.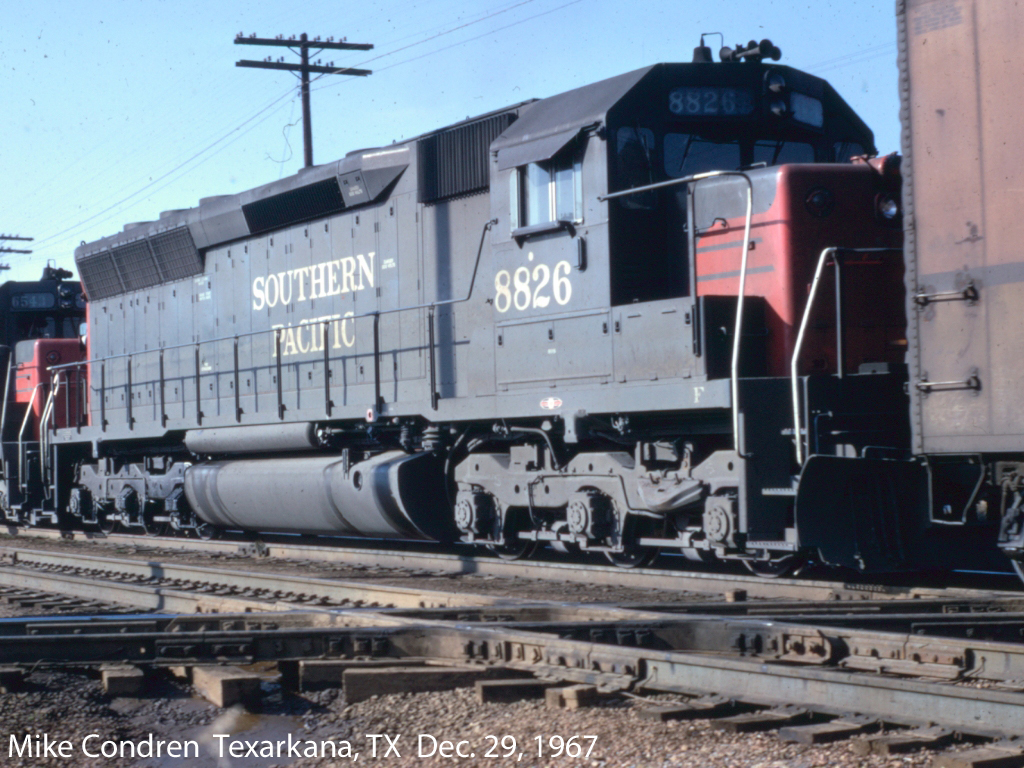 This SD45 and caboose is seen in Dennison, TX in August 1974.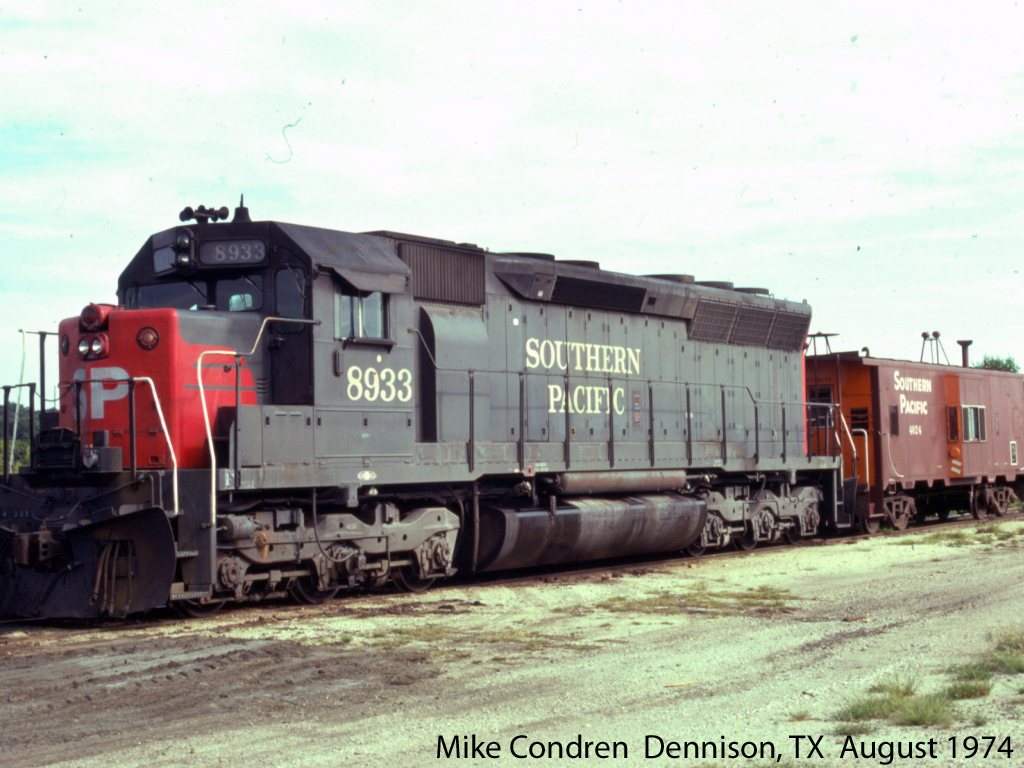 This SD45 is seen in the engine terminal in Txarkana, TX on Feb. 24, 1974.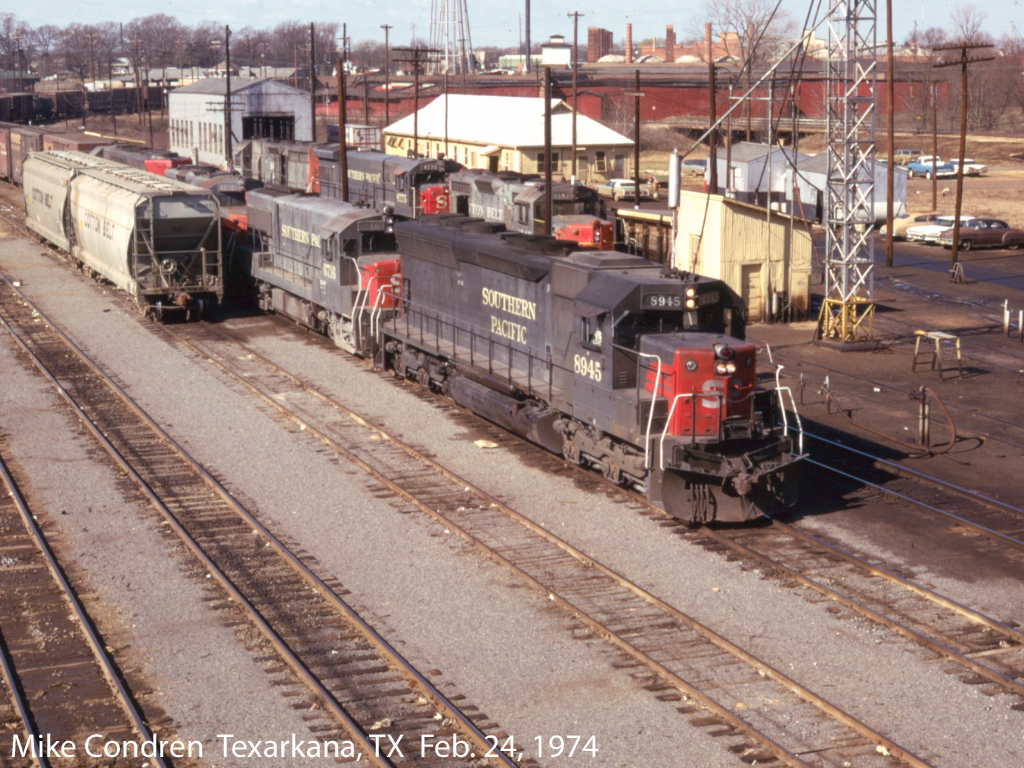 While UP 8444 was turning on the wye, this freight passed us on top of Sherman Hill at Hermosa, WY on August 5, 1972.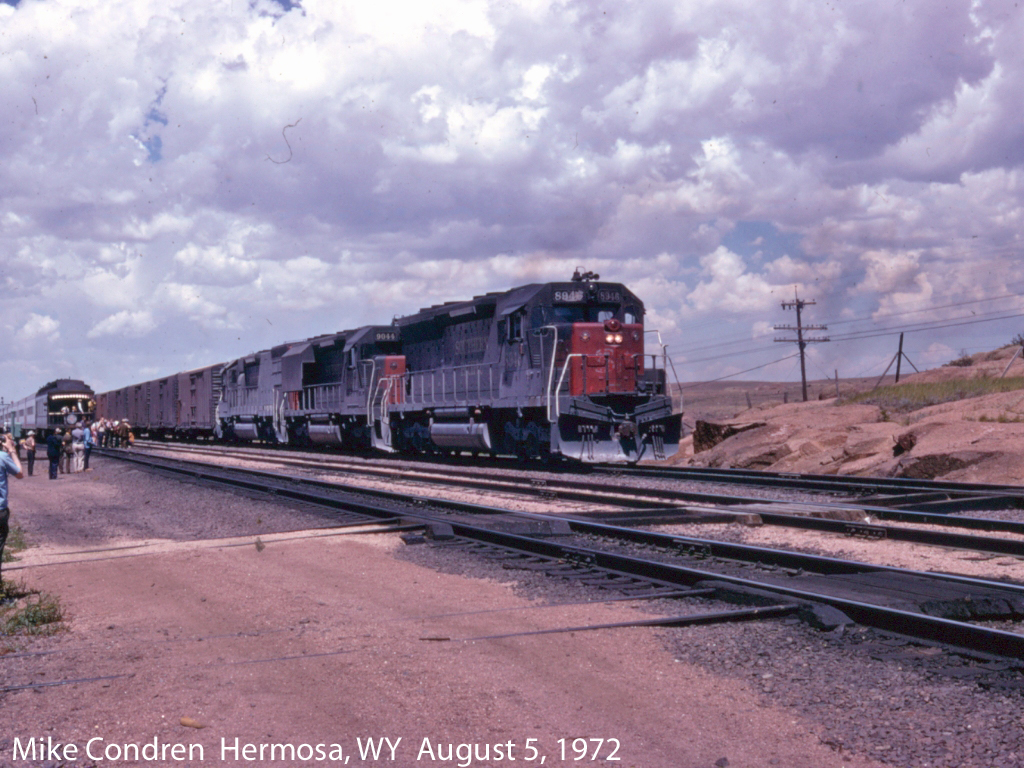 This Cotton Belt SD45 is in Tucumcari, NM at the western end of the Rock Island on April5, 1975.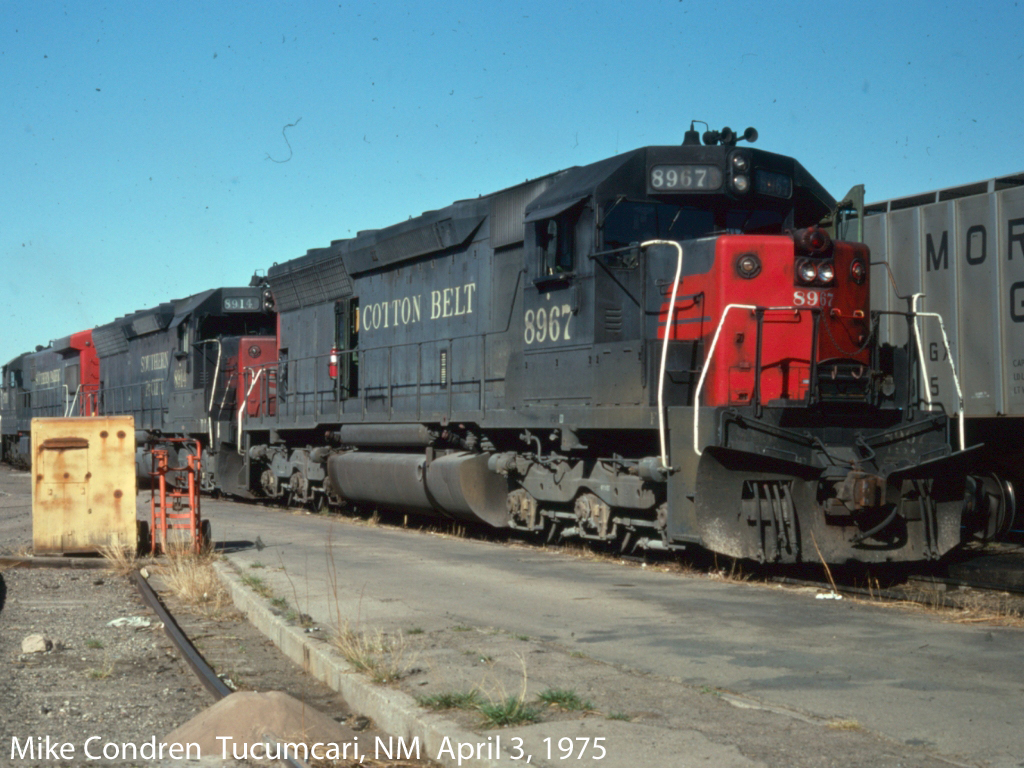 This unit is seen in the engine terminal in the Cotton Belt yard in Texarkana, TX on Feb. 24, 1974.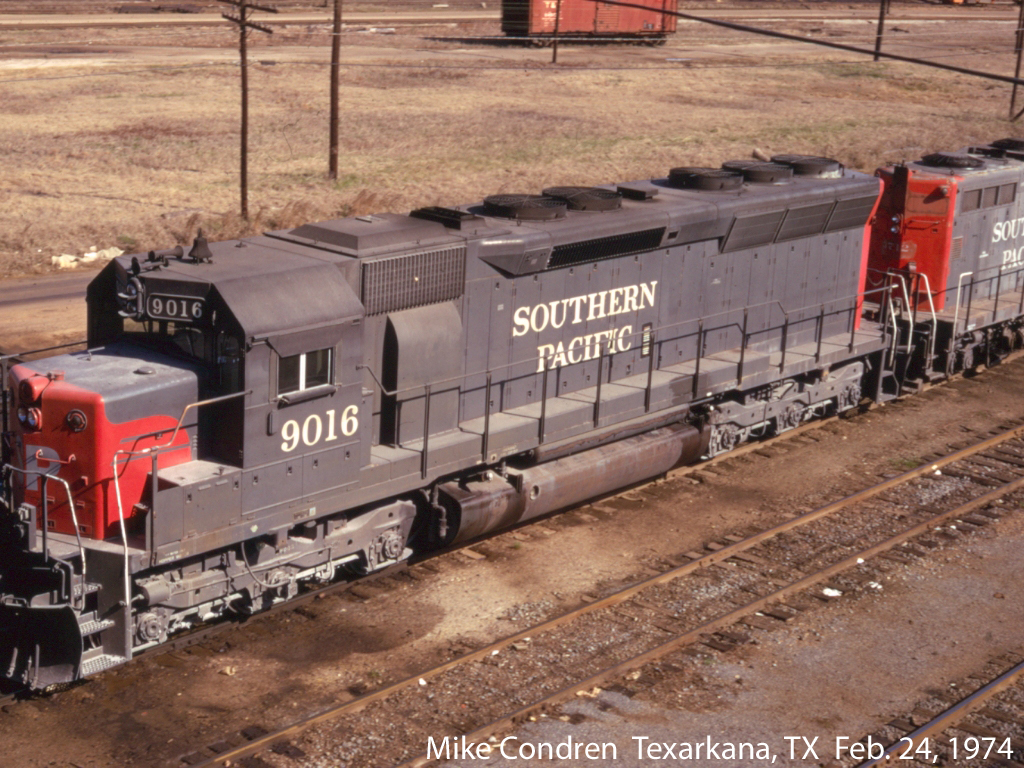 Another SD45 in Texarkana, TX engine terminal in August 1973.

This train is seen in Shreveport, LA on Dec. 27, 1978.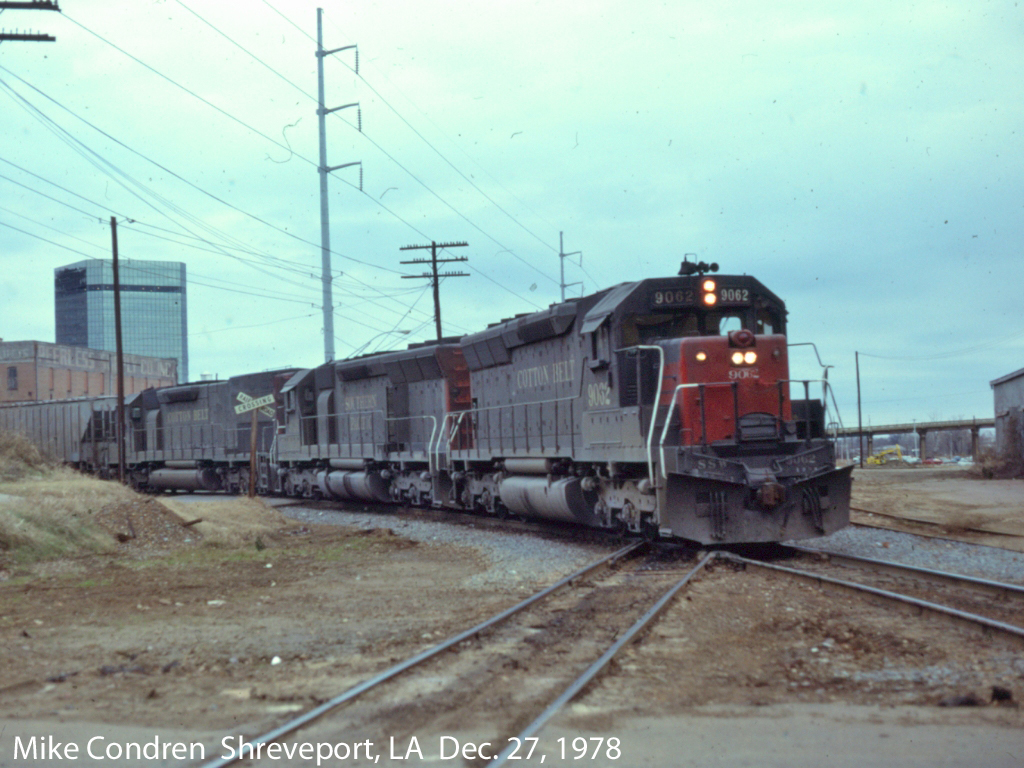 This consist is seen on the RI at Dalhart, TX on May 20, 1980.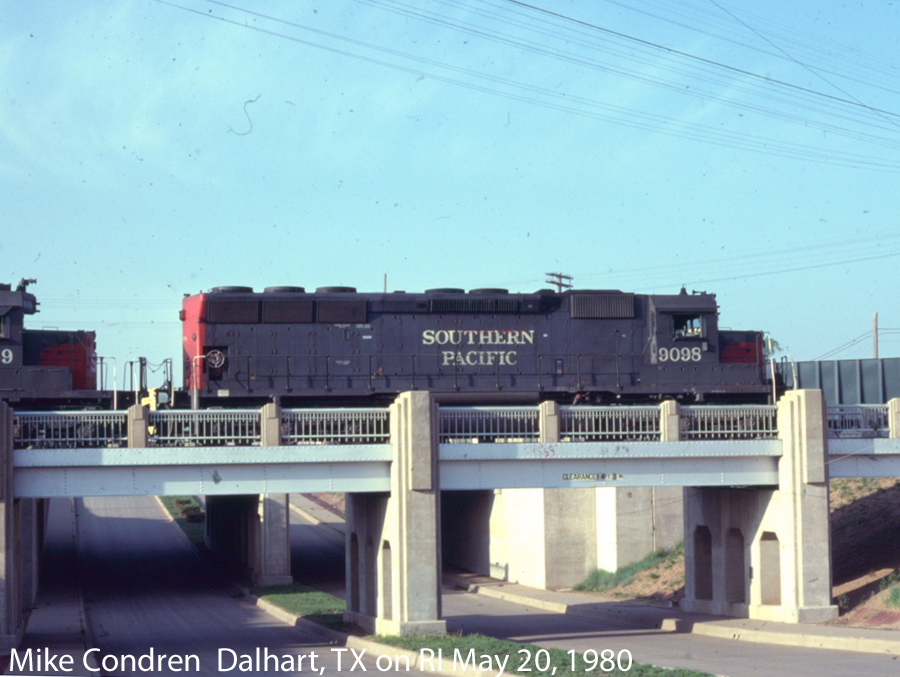 This SD45 is seen at the other end of the Golden State line in Kansas City, KS on May 2, 1970.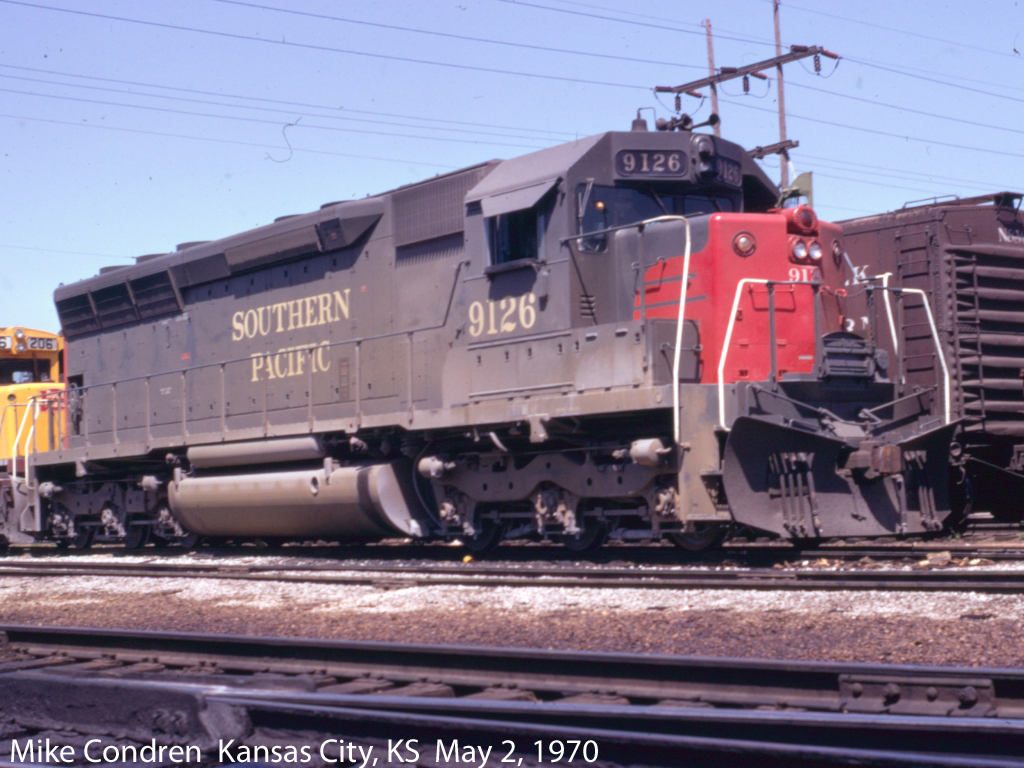 Hard hats and steel toed shoes required.
Watch your step.
This page was designed and is maintained by Mike Condren.
Earlier issues of Recent Trains are available through the indexes.
If you would like to receive the next issue of Recent Trains,
request that your email address be put on the distribution list
by emailing me at mcondren@cbu.edu.