Mike Condren Photos
Southern Pacific
SD40s
This SP train is seen running down the middle of the street in Pine Bluff, AR on May 28, 1985.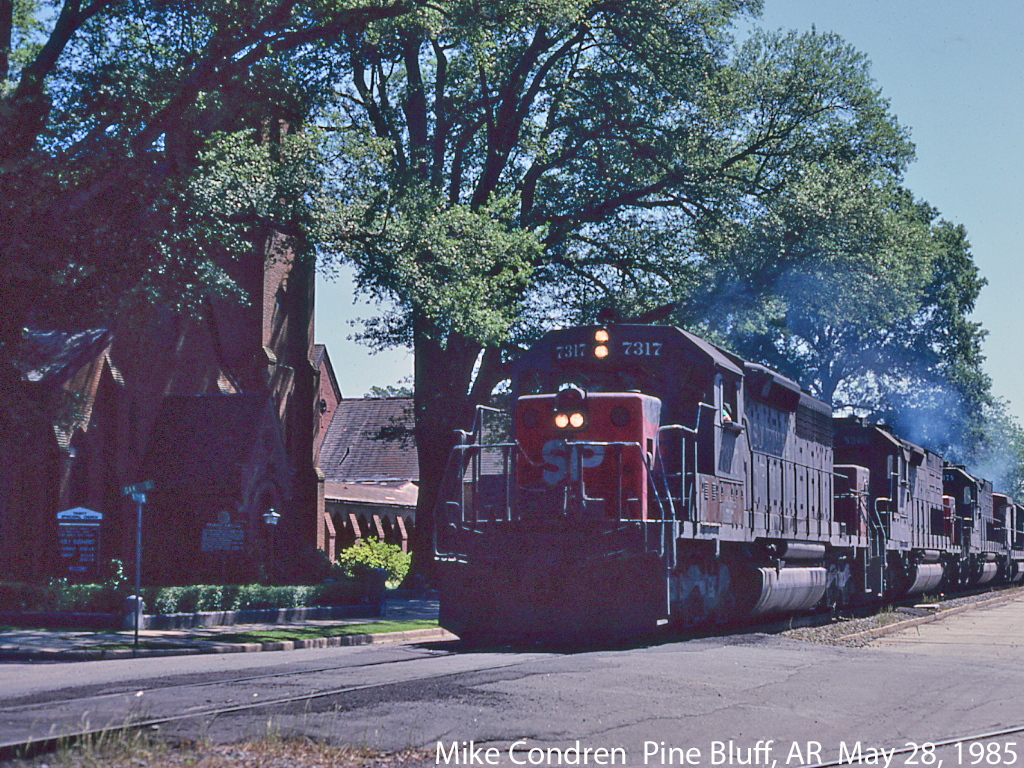 This eastbound container train is seen passing the Amtrak station at Kirkwood, MO on Sept. 16, 1989.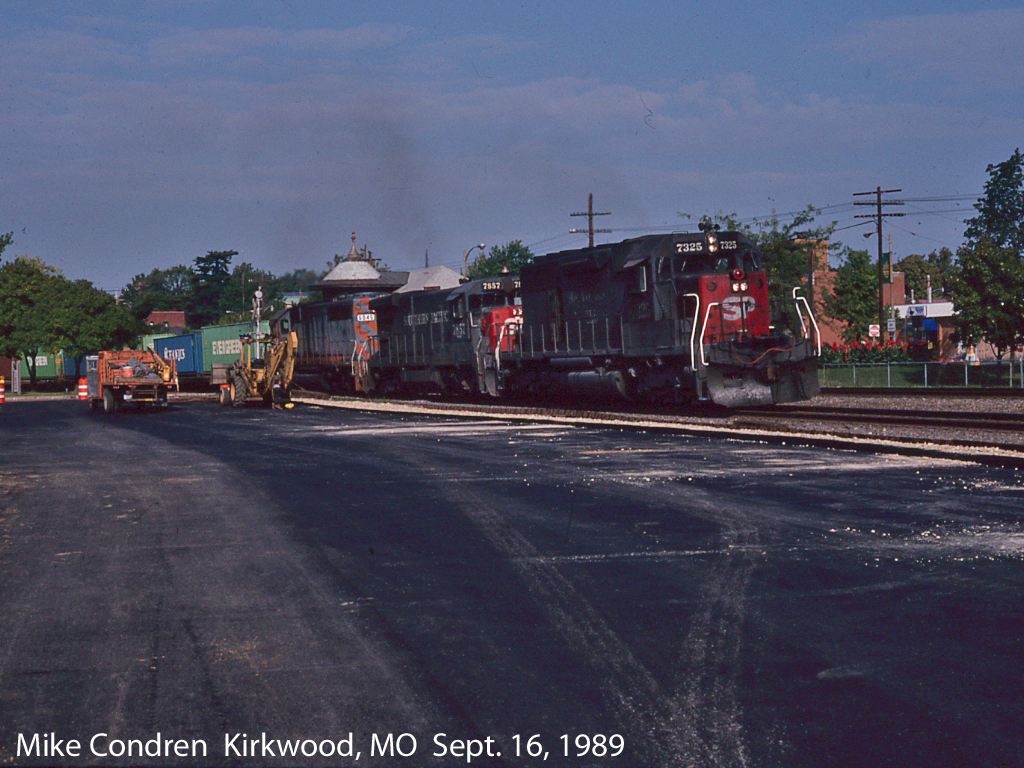 I got a call from friend Steve Forrest, operator at Kentucky Street Tower in Memphis, that this train had just past KY ST. I got up out of my sick bed and headed to Broad Street in Memphis for this shot in July 1984.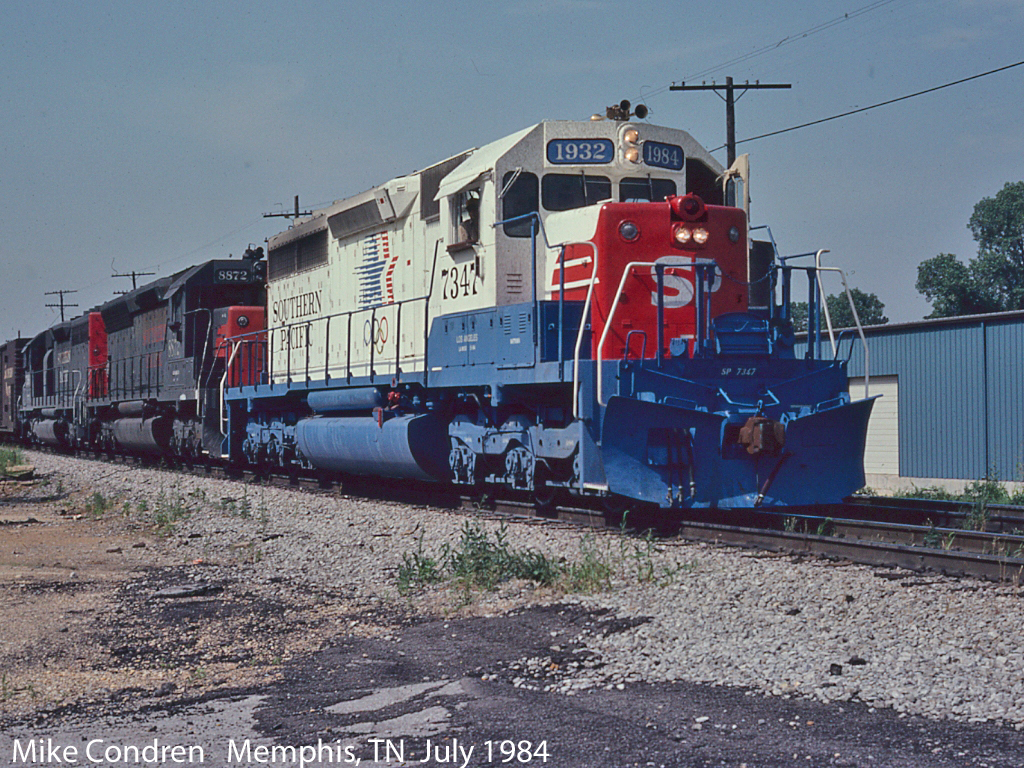 This eastbound freight is approaching Kentucky Street and is seen crossing the BNSF mainline to get to the IC connection through the former South Yard area and the Y&MV line to the Cotton Belt piggy back ramp in southwest Memphis in August 1996.

Hard hats and steel toed shoes required.
Watch your step.
This page was designed and is maintained by Mike Condren.
Earlier issues of Recent Trains are available through the indexes.
If you would like to receive the next issue of Recent Trains,
request that your email address be put on the distribution list
by emailing me at mcondren@cbu.edu.