Mike Condren Photos
Southern Pacific
SD40T2s
This eastbound stack train is on the NS line in east Memphis near the White Station Rd. in June 1993.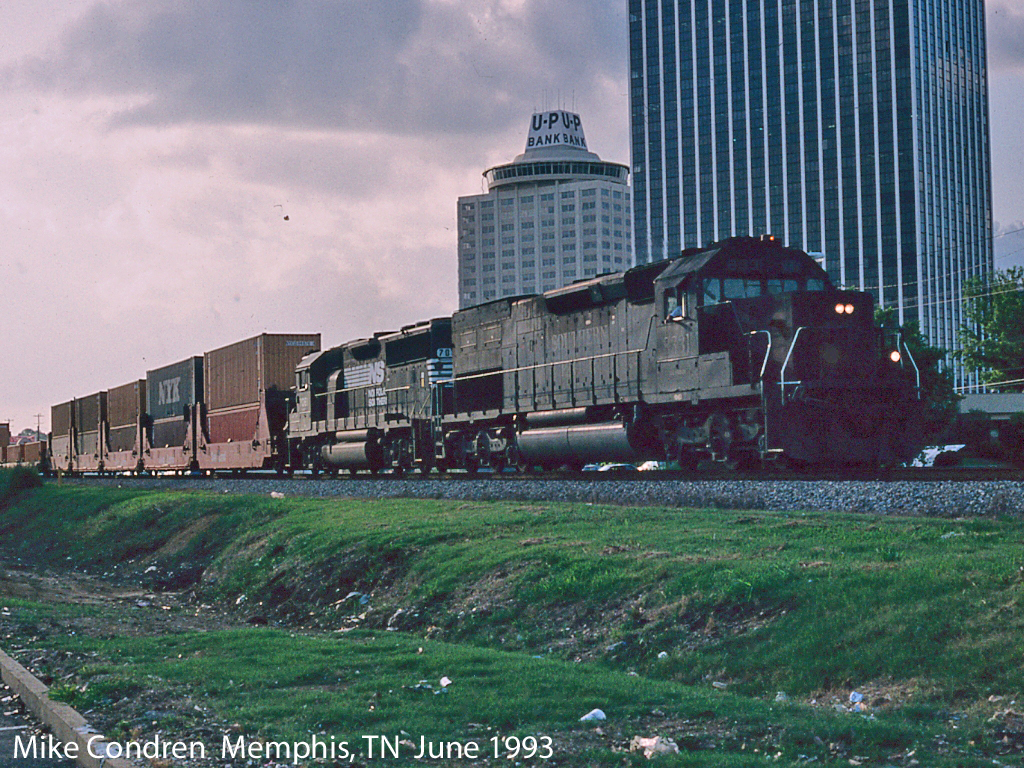 This freight is eastbound on May 26, 1989 out of the downtown Union Pacific yard which is just south of Union Station.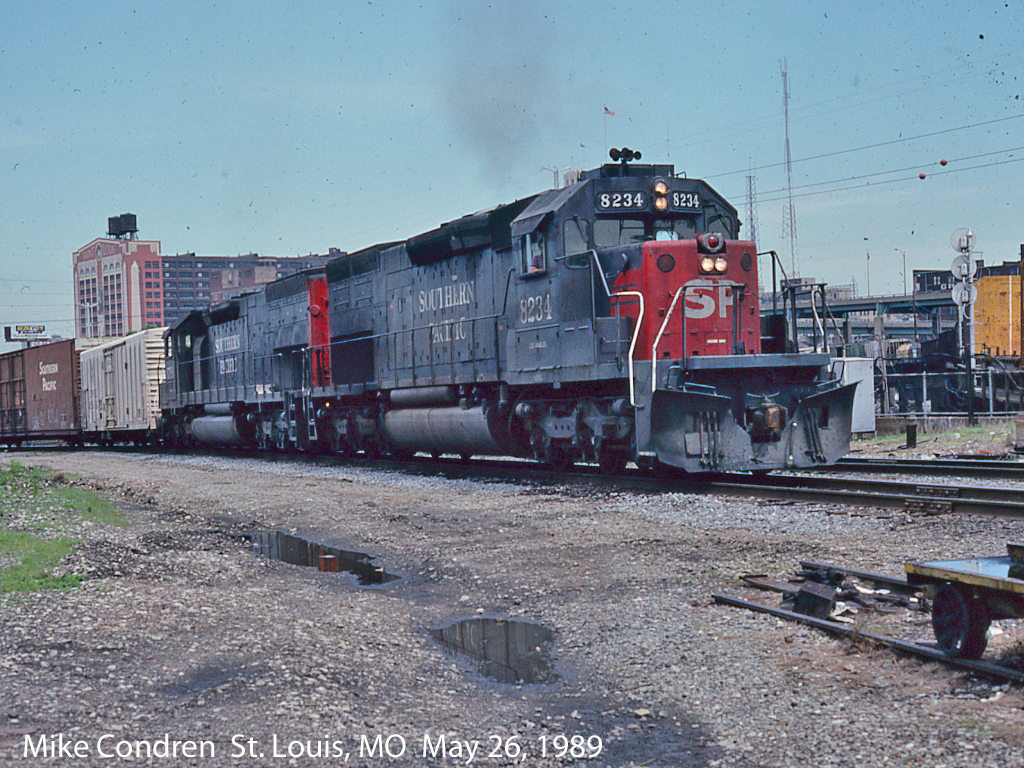 This freight is eastbound as it approaches Kentucky Street in Memohis, TN on Dec. 6, 1986.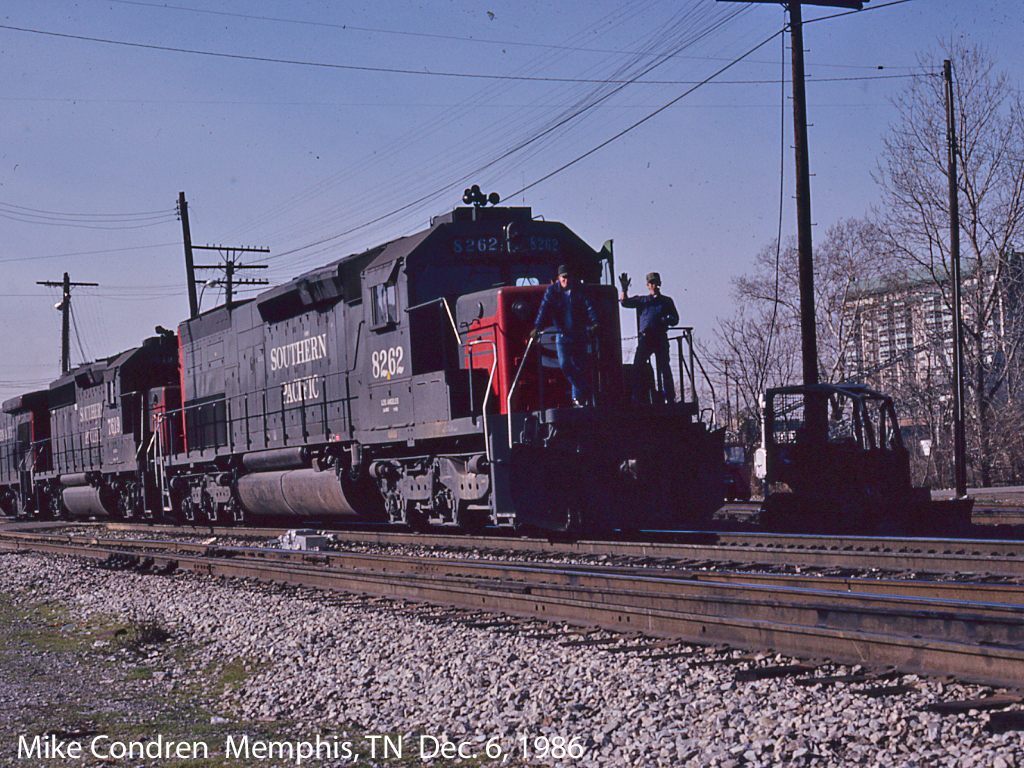 This westbound freight is seen passing Kentucky Street on July 20, 1993.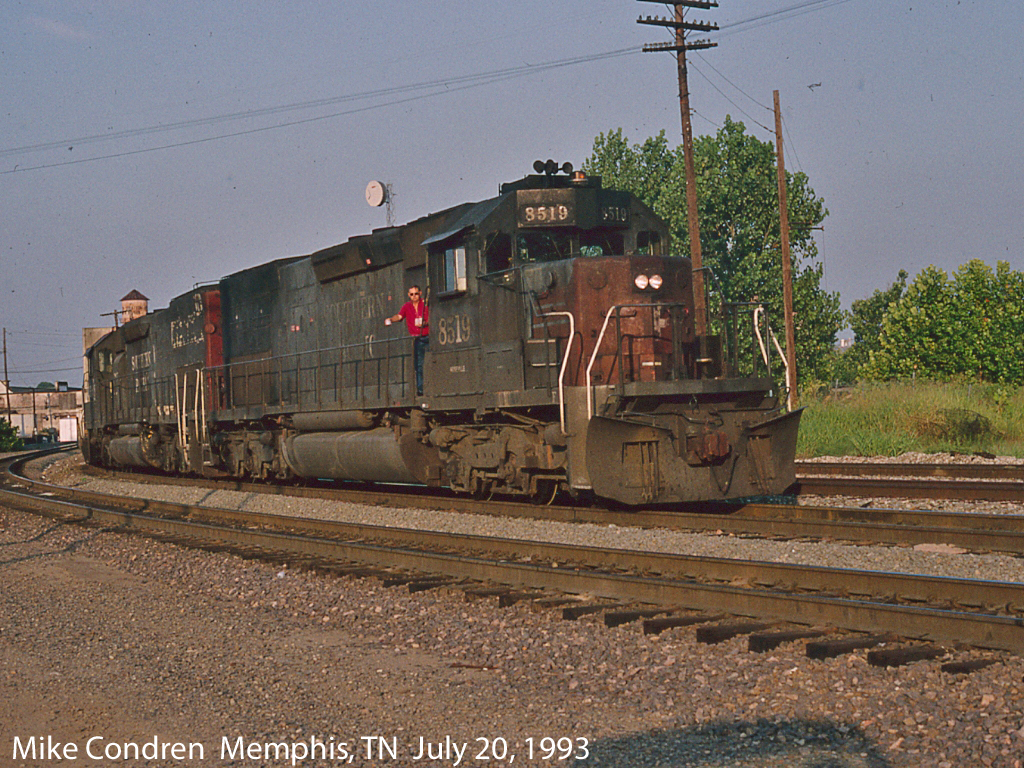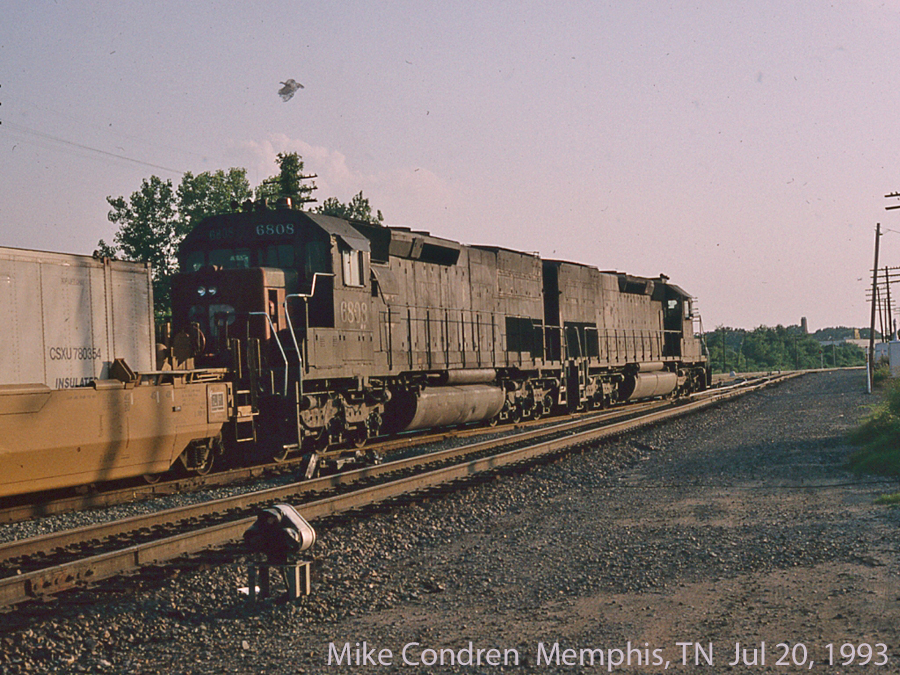 This eastbound freight for a L&N connection is seen at Aulon taking the connection to the Aulon-Leewood-Belt-Line to the Leewood Yard in 1983.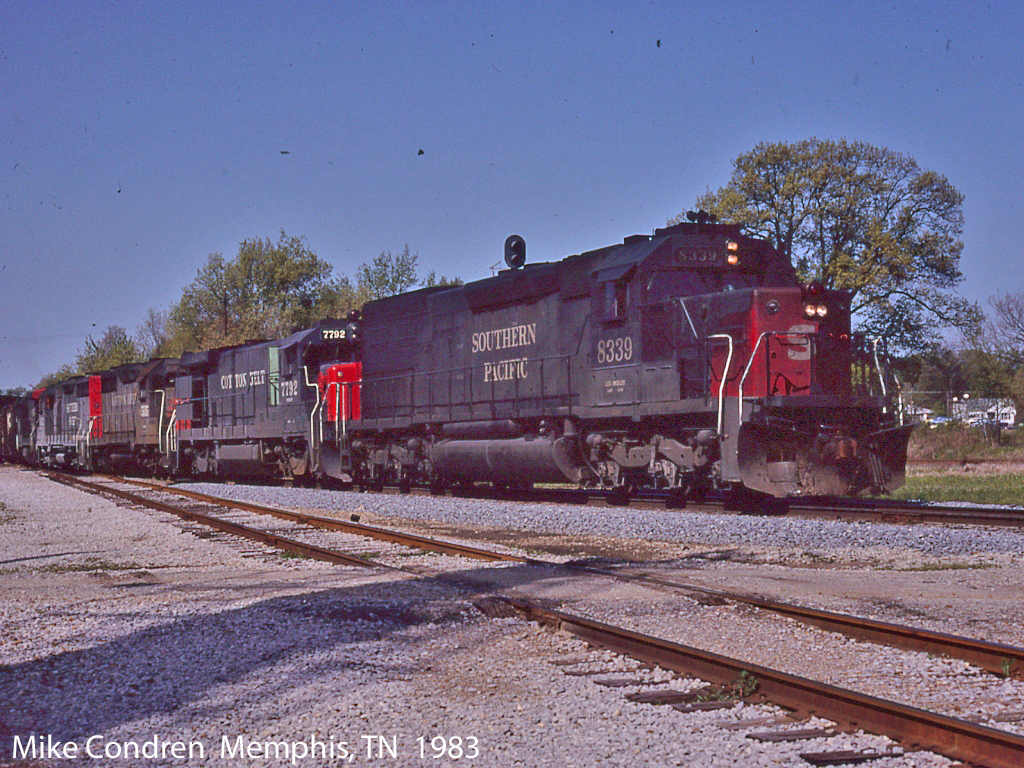 This eastbound freight is approaching the Avery Street crossing on the former NC&StL line heading for the former L&N Leewood Yard in Dec. 1982.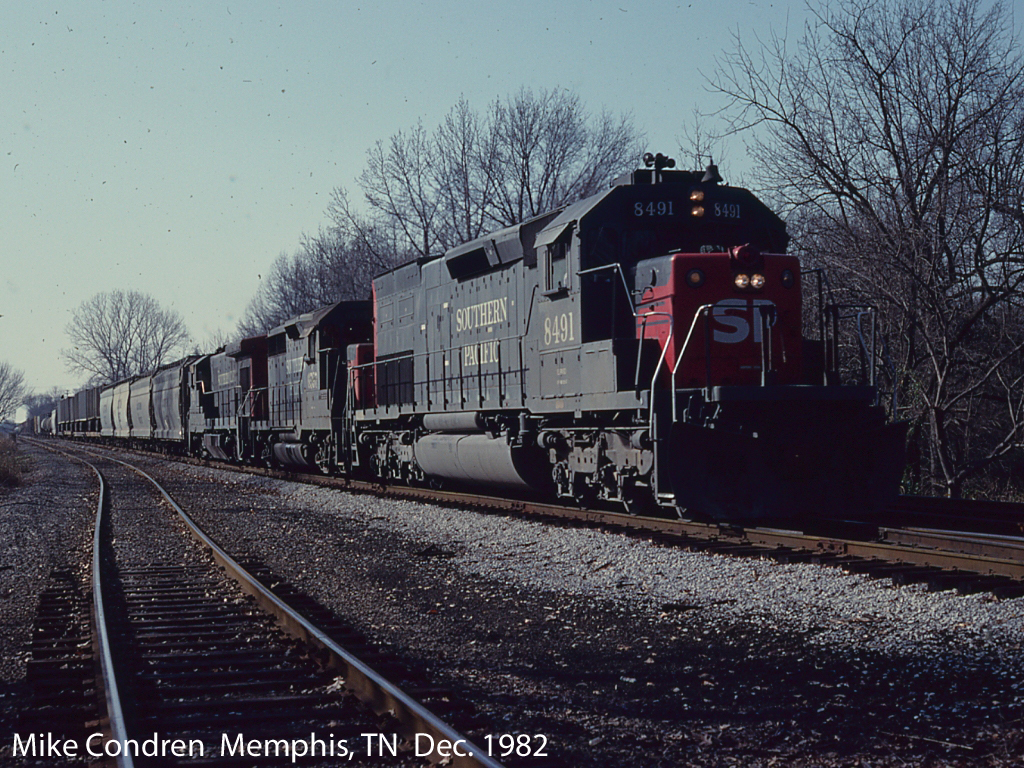 This SP SD40T2 is seen in St. Louis, MO on Sept. 17, 1989 heading for the MasArthur Bridge over the Mississippi River..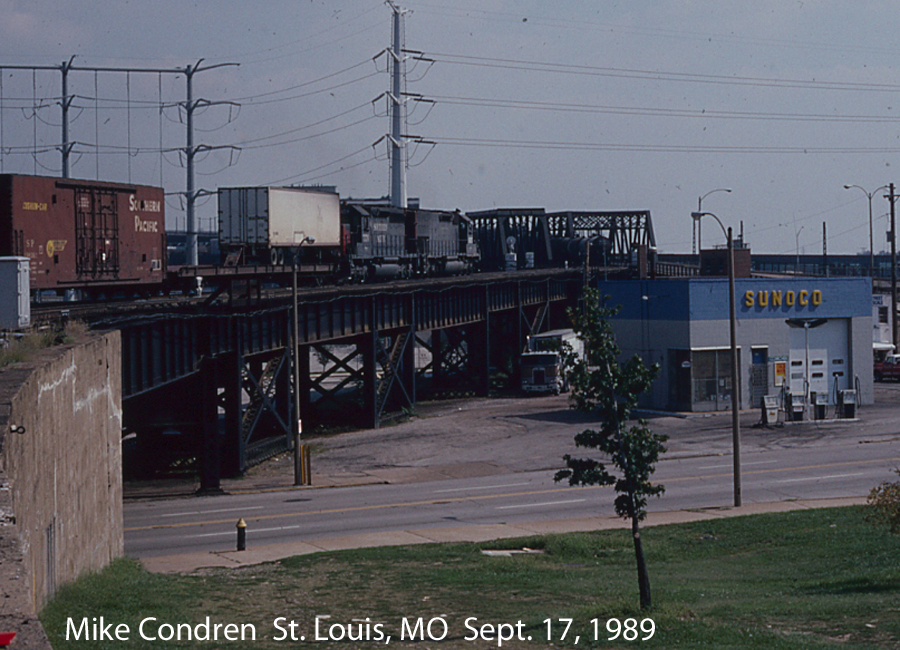 This train is in Pine Bluff, AR on April 28, 1979.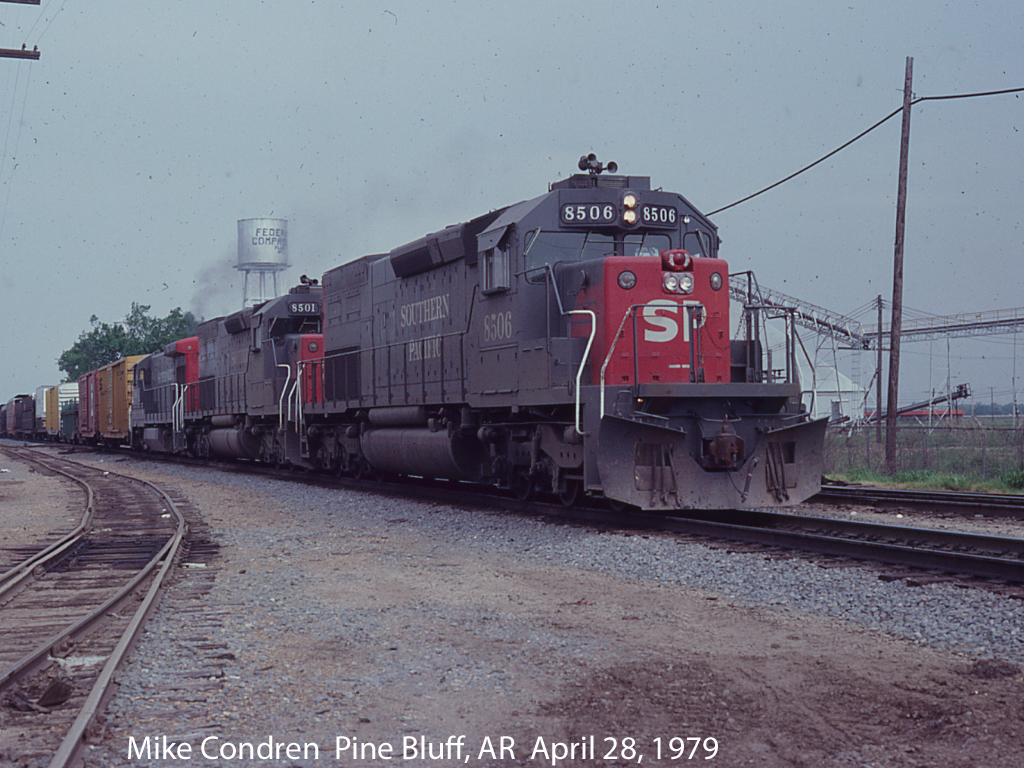 These units are seen at the engine terminal in Tennessee Yard on June 5, 1981 during my interview trip for the job at Christian Brothers University in Memphis.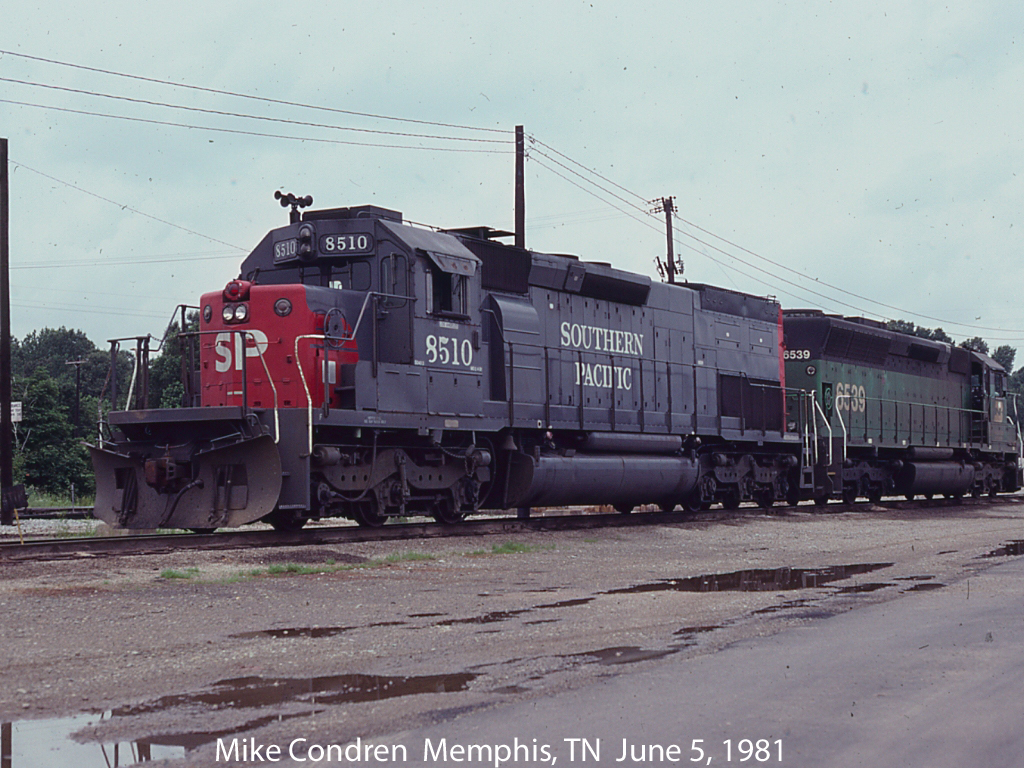 This southbound freight is seen passing through Brinkley, AR and the former joint Cotton Belt/Rock Island station on Sept. 28, 1985.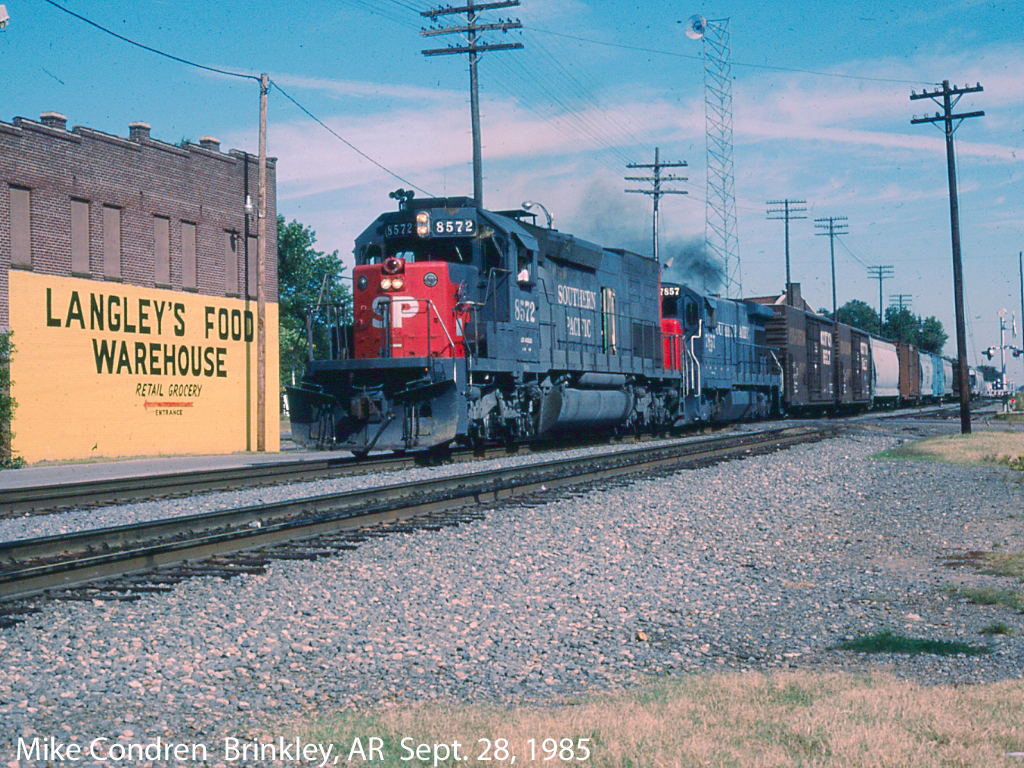 Hard hats and steel toed shoes required.
Watch your step.
This page was designed and is maintained by Mike Condren.
Earlier issues of Recent Trains are available through the indexes.
If you would like to receive the next issue of Recent Trains,
request that your email address be put on the distribution list
by emailing me at mcondren@cbu.edu.