Mike Condren Photos
Southern Pacific
MP15s
These 2 units are returning from a trip to West Memphis, AR to pick up some cars dropped by an inbound train with too much tonnage. They are passing Kentucky Sttreet on March 8, 1981.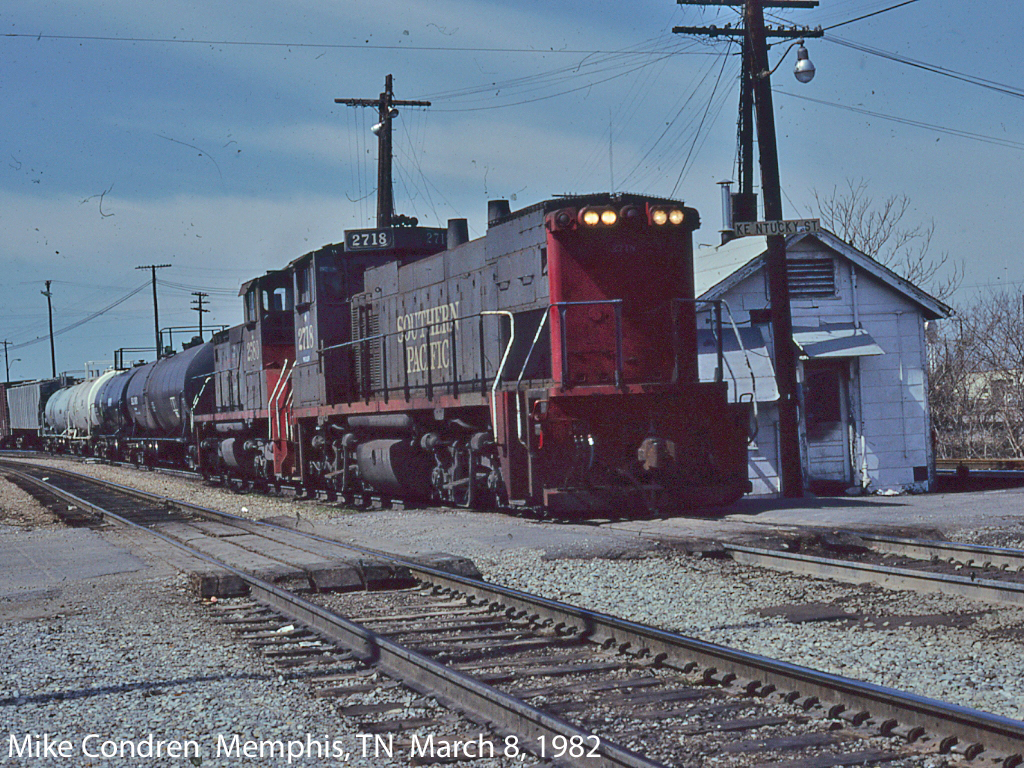 This transfer run is from a yard in Memphis to West Memphis to await pick up by a westbound freight on March 19, 1983.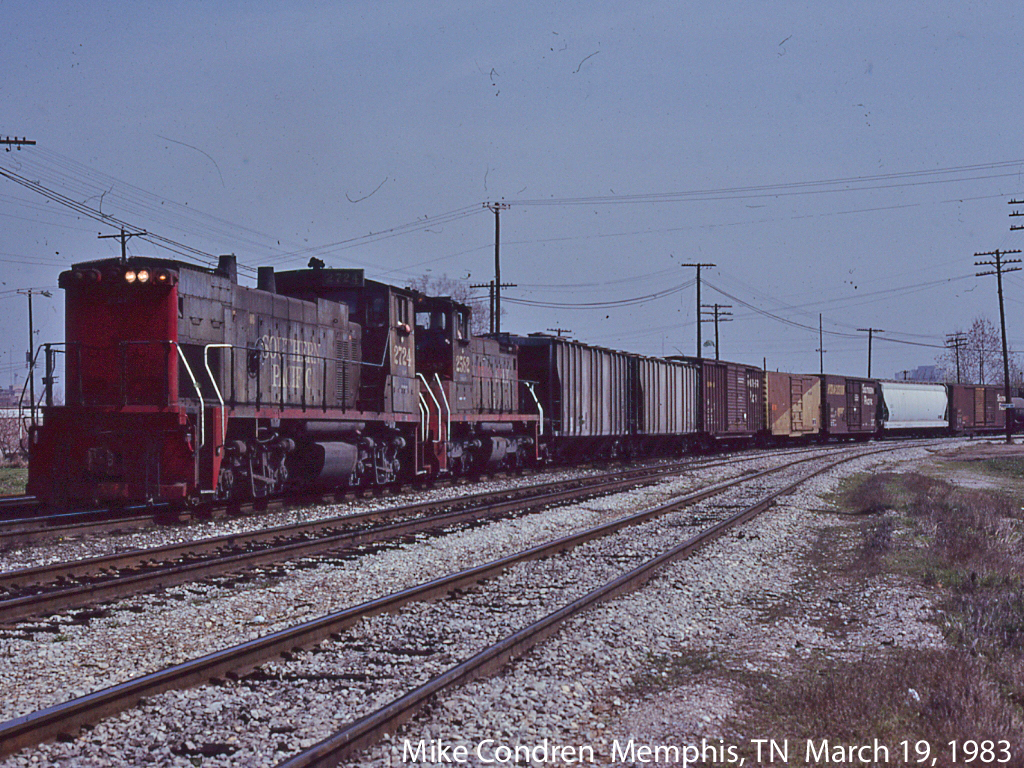 These units are returning to Memphis from a transfer run to West Memphis with fill tonnage for a westbound freight on May 18, 1985.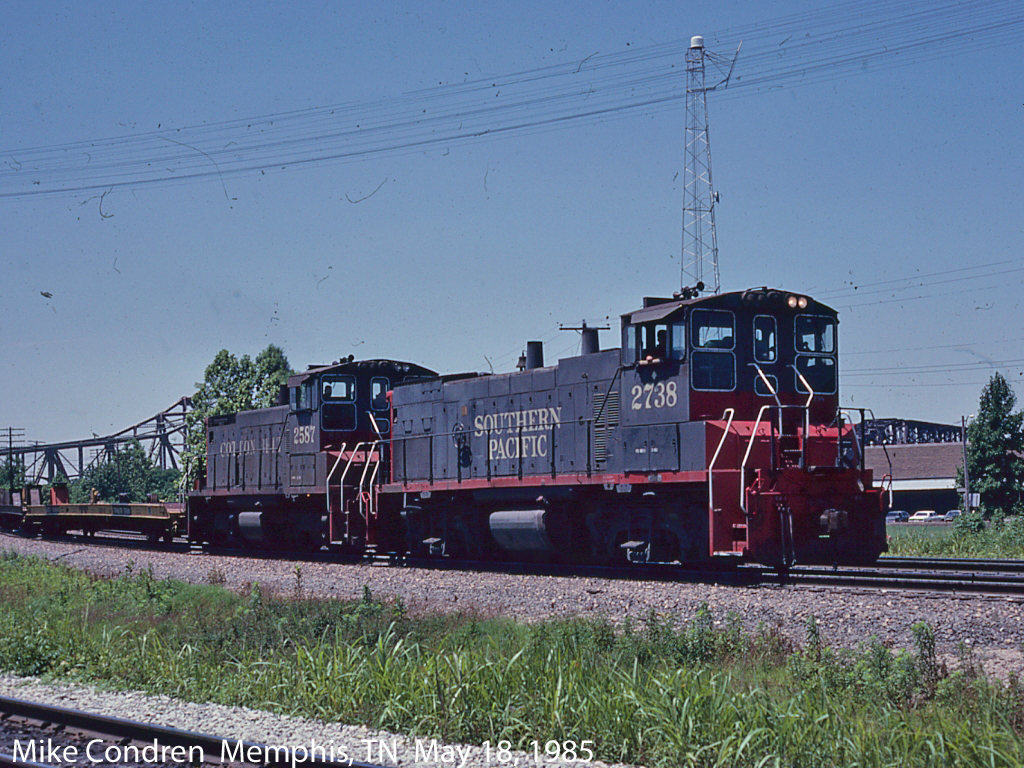 These units are seen in the "Bottoms" of Kansas City, MO on August 8, 1988.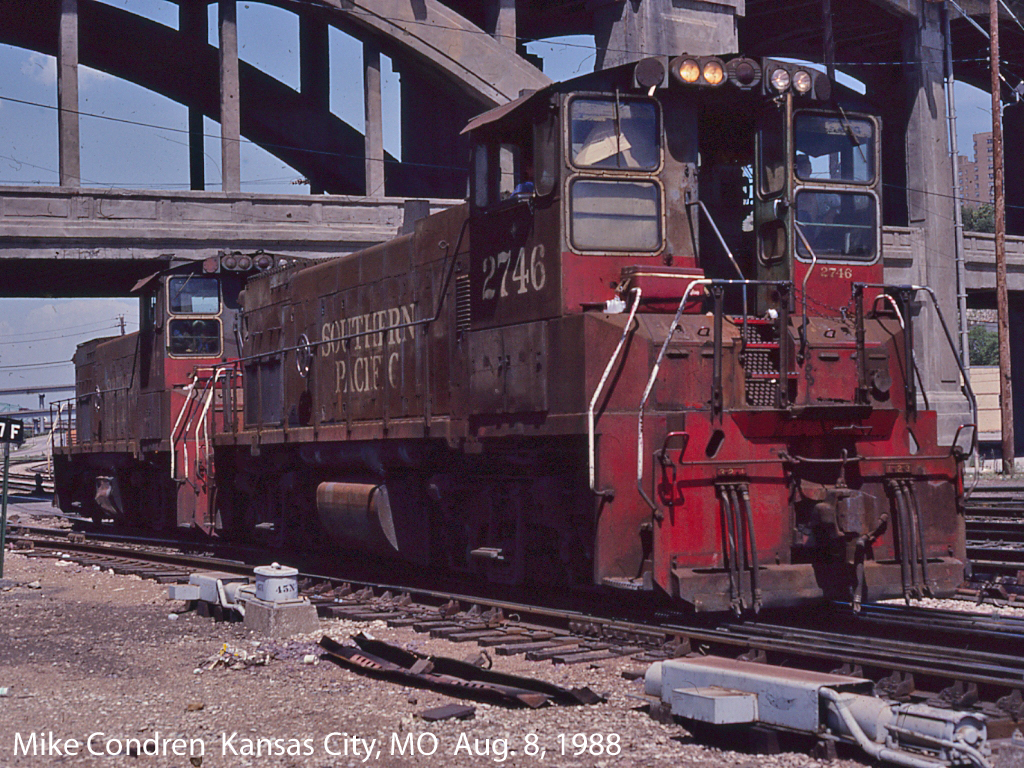 Hard hats and steel toed shoes required.
Watch your step.
This page was designed and is maintained by Mike Condren.
Earlier issues of Recent Trains are available through the indexes.
If you would like to receive the next issue of Recent Trains,
request that your email address be put on the distribution list
by emailing me at mcondren@cbu.edu.