Mike Condren Photos
Southern Pacific
C44-9Ws

This unit is seen in the UP yard in North Little Rock, AR on July 26, 1997.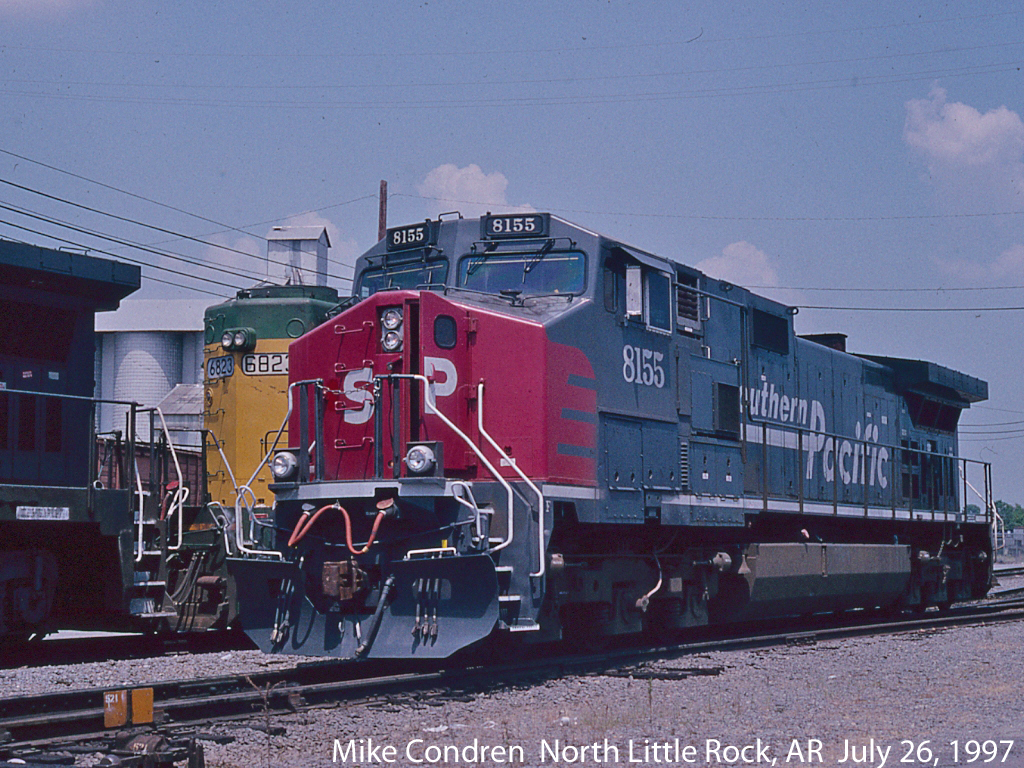 This westbound freight is approaching Avery St. in Memphis on the former NC&StL line from Aulon Tower having left the former L&N Leewood Yard in north Memphis on Aug. 10, 1995.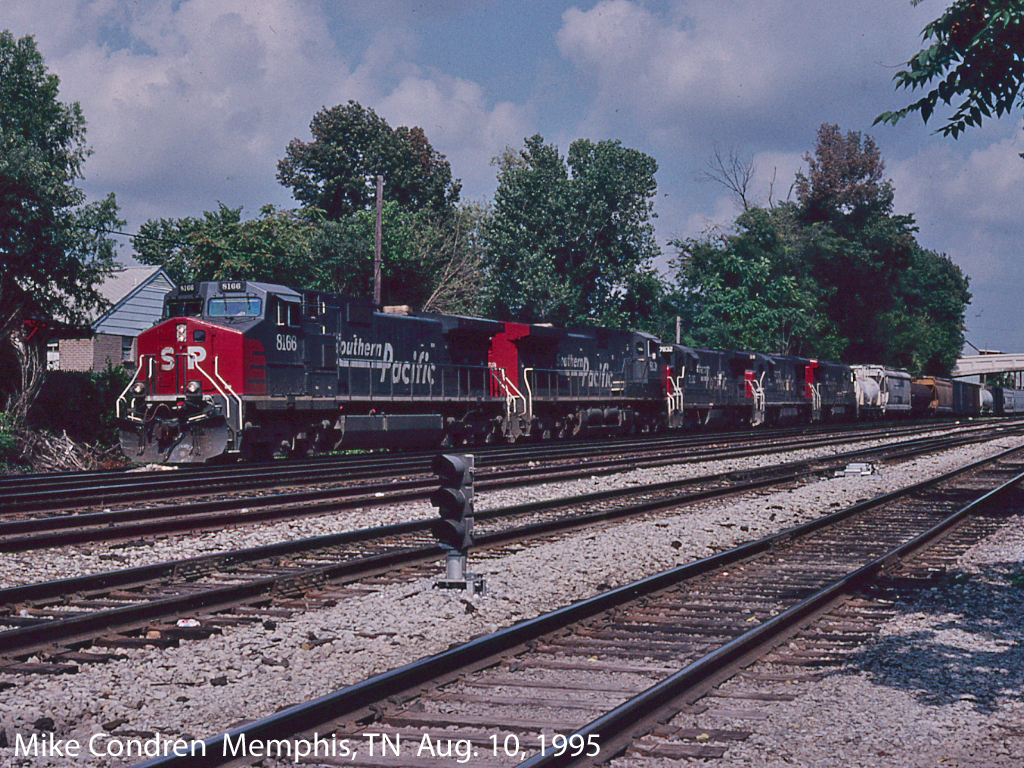 This C44-9W is seen on the siding in Clarendon, AR on Aug. 4, 1996. This slide was taken by my son when he was only 10 years old.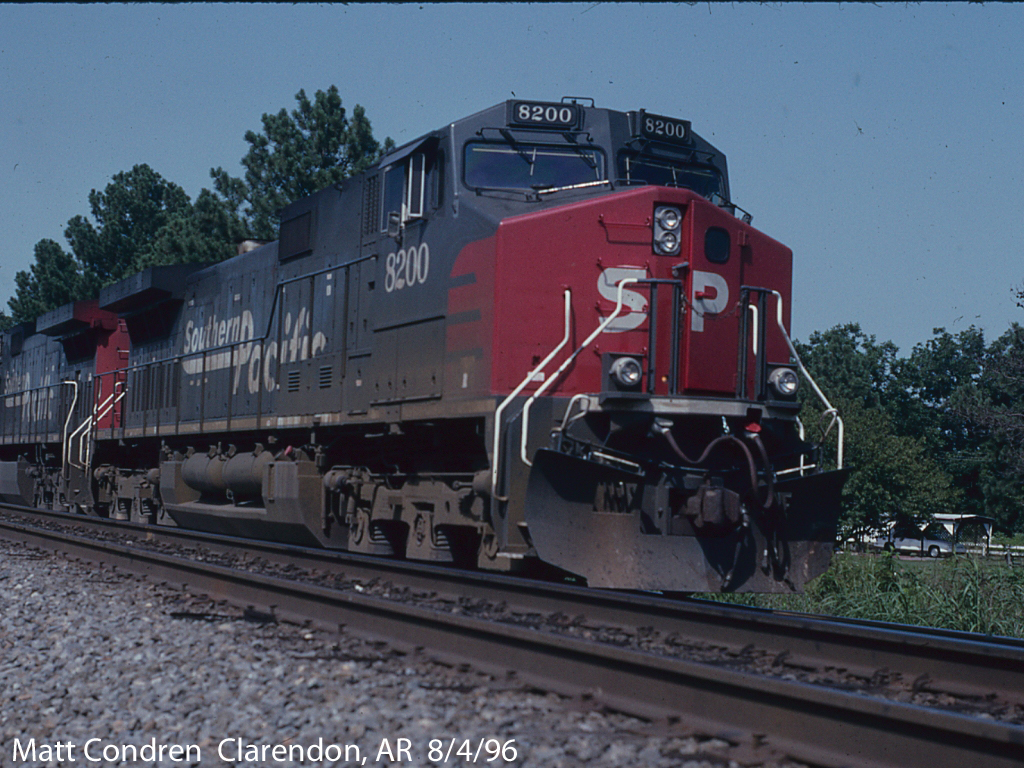 Hard hats and steel toed shoes required.
Watch your step.
This page was designed and is maintained by Mike Condren.
Earlier issues of Recent Trains are available through the indexes.
If you would like to receive the next issue of Recent Trains,
request that your email address be put on the distribution list
by emailing me at mcondren@cbu.edu.