Mike Condren Photos
Southern Pacific
B36-7s

A GE B36-7 is seen leading a freight westbound past Kansas Ave. on June 25, 1991.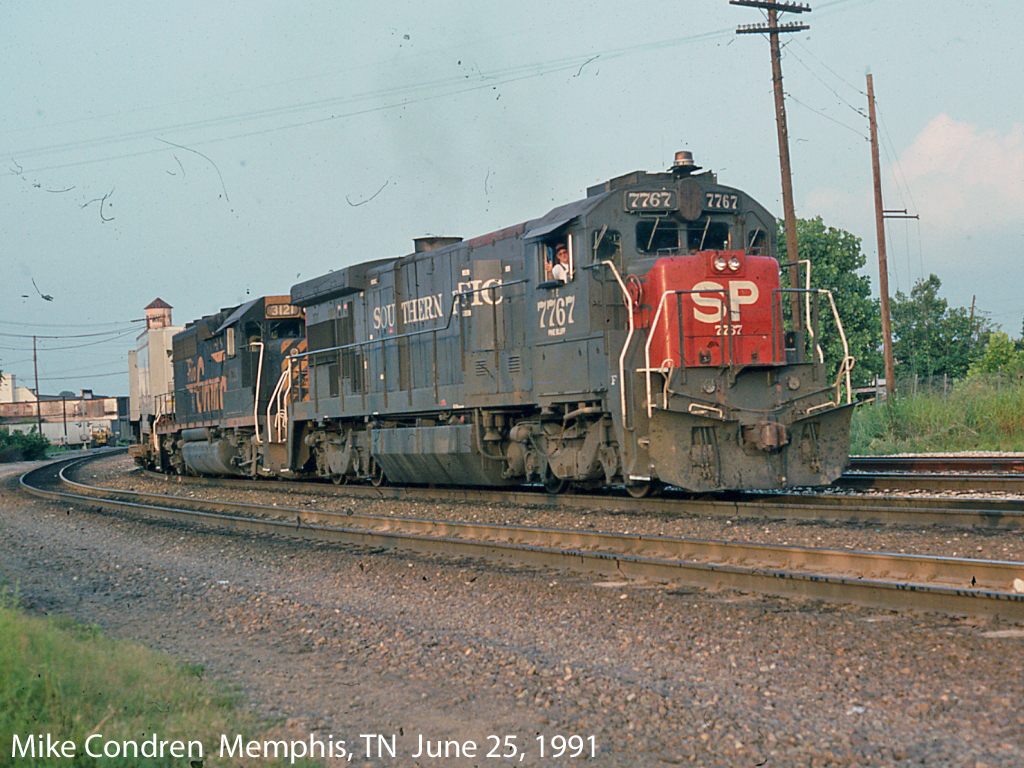 This B36-7 is seen heading a freight into Memphis, TN past Kansas Ave. in Jan, 1987.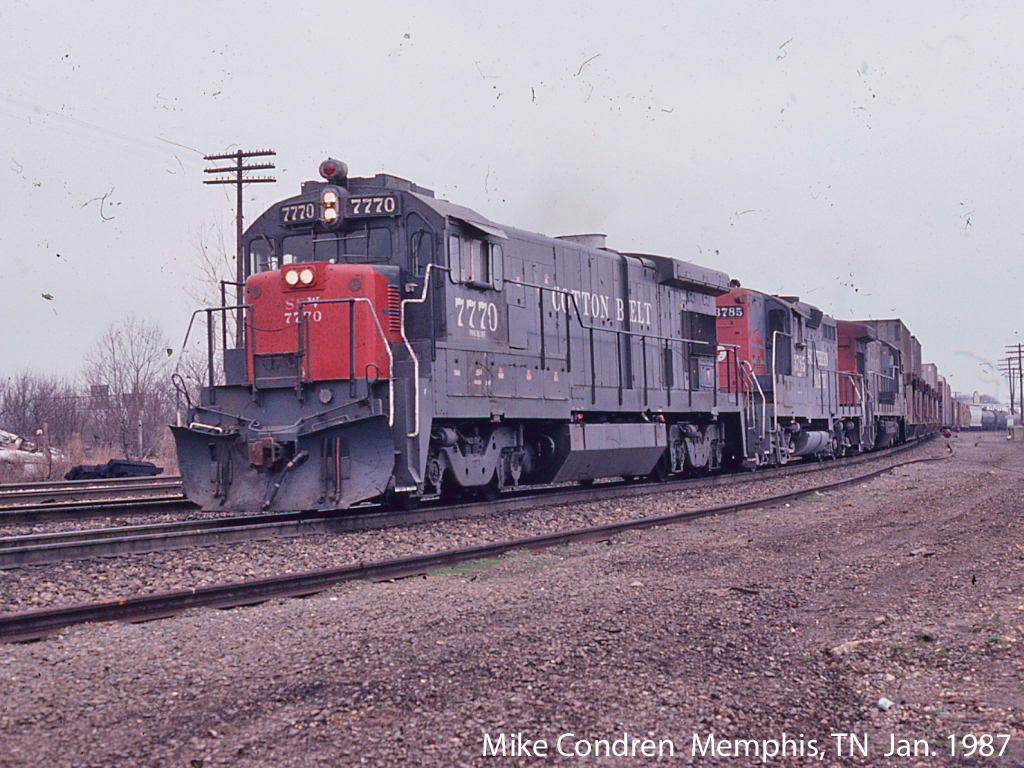 This B36-7 was rebuilt following an accident into a cabless B-unit. It is seen passing Kentucky Street in Memphis in Sept. 1986.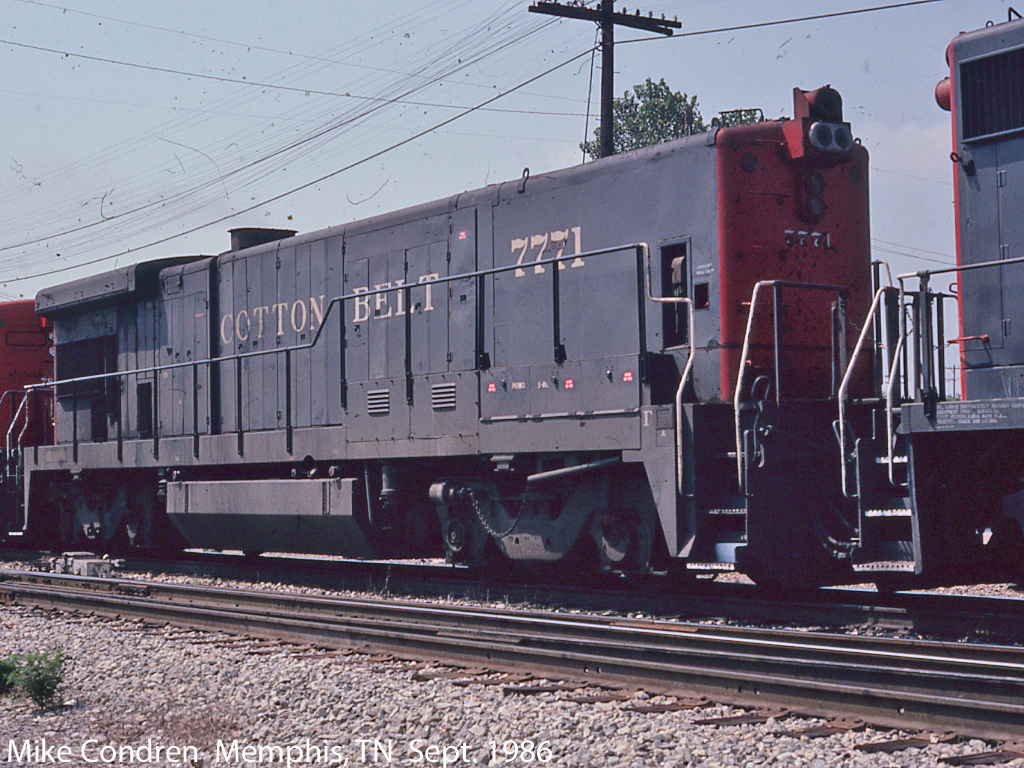 This B36-7 is seen leading a train around the connection at Aulon Tower in Memphis, TN in Jan. 1987.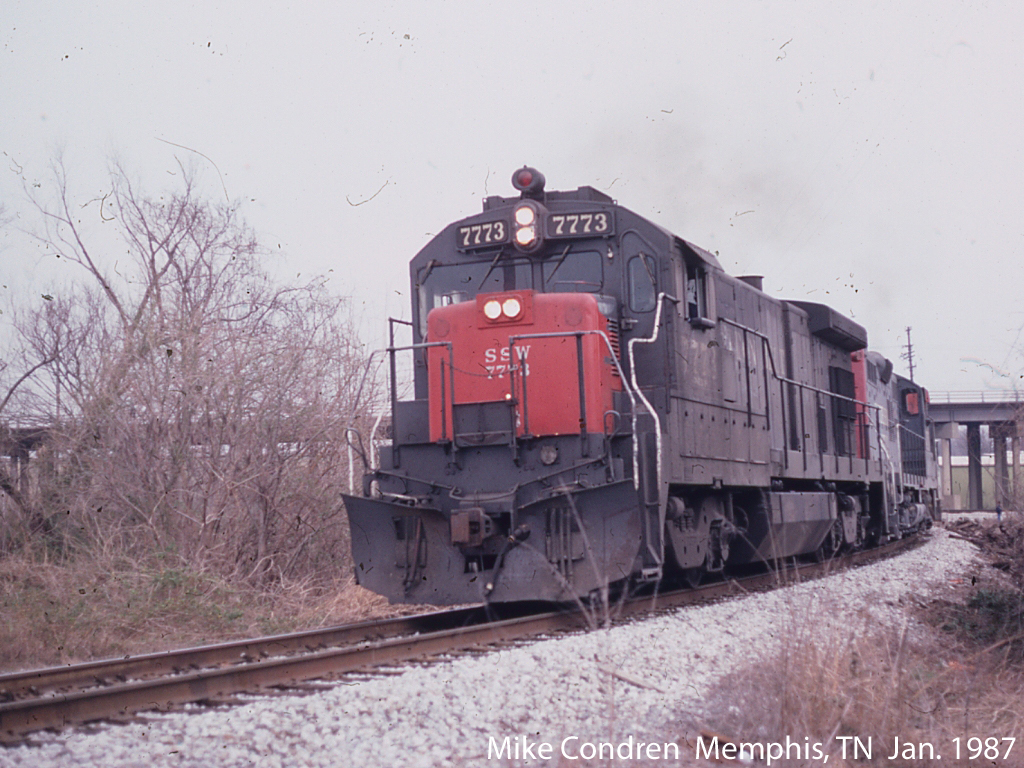 This consist of B36-7, SD40T2, and a SD45 are returning to their train after delivering a cut of cars to the ICG at South Yard on Dec. 6, 1986.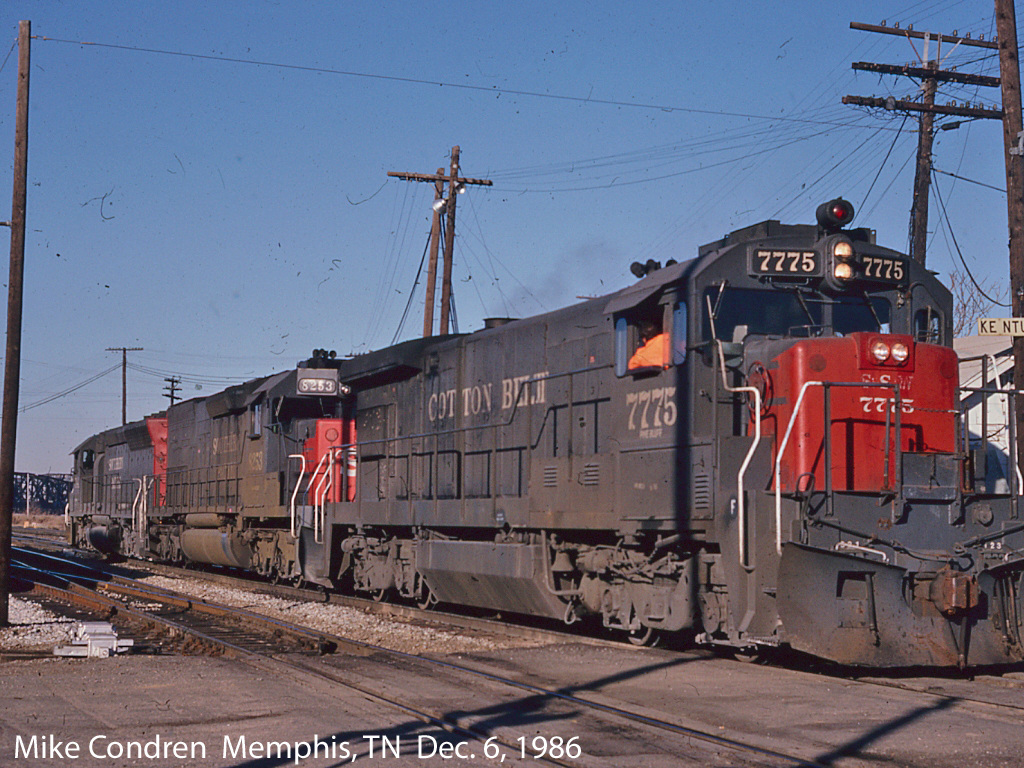 This Cotton Belt B36-7 is seen leading a train off the MacArthur Bridge in St. Louis, MO on May 28, 1989.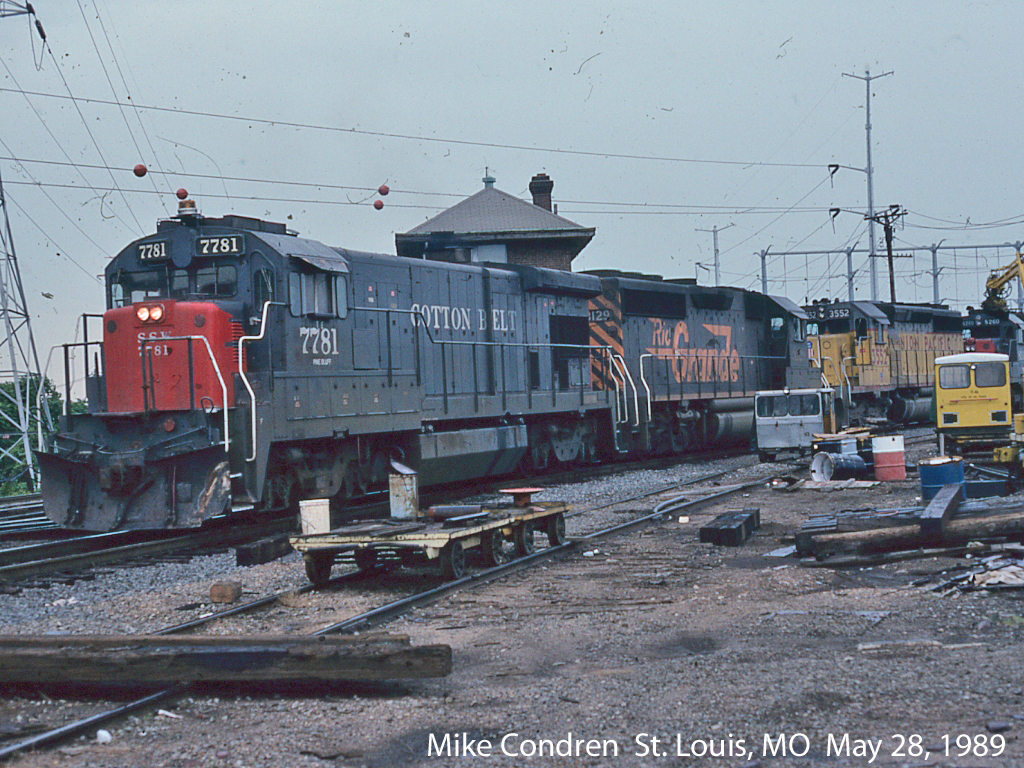 A pair of B36-7s lead a train past Kentucky Street on July 27, 1990.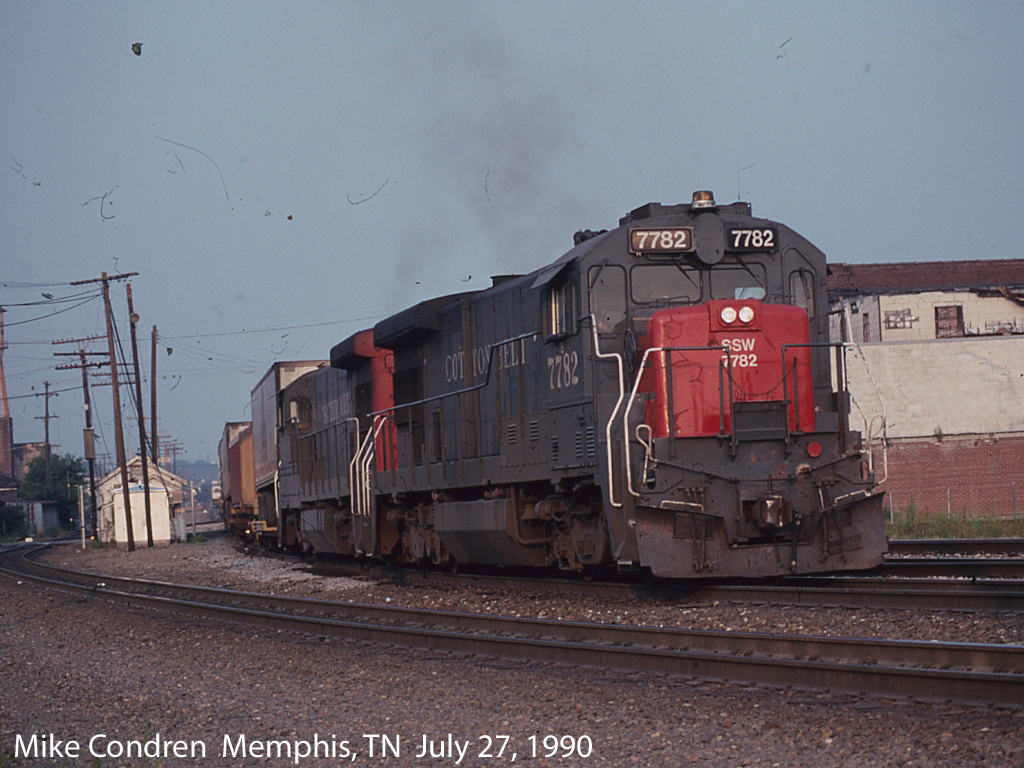 | | |
| --- | --- |
| Three B36-7s are seen leaving the Leewood Aulon Beltway at Aulon with a westbound freight from the former L&N Leewood Yard in Oct. 1981. | |

Hard hats and steel toed shoes required.
Watch your step.
This page was designed and is maintained by Mike Condren.
Earlier issues of Recent Trains are available through the indexes.
If you would like to receive the next issue of Recent Trains,
request that your email address be put on the distribution list
by emailing me at mcondren@cbu.edu.