Mike Condren Photos
Southern Pacific
B23-7s
This SP freight is on the line of the former NC&StL coming from the L&N Leewood Yard and about to cross the Southern's original Memphis & Charleston line to downtown whil a MoPac train with a ICG unit waits at KC Jct. on August 1, 1983.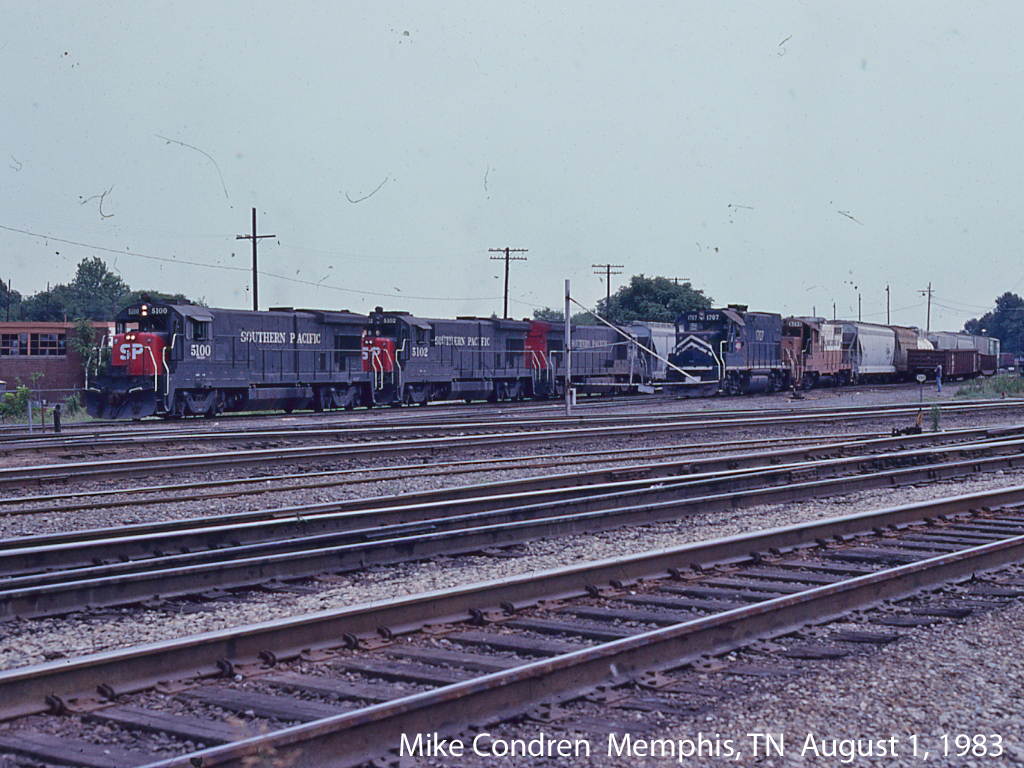 This eastbound freight is leaving the CTC territory governed by the operator at Kentucky Street Tower.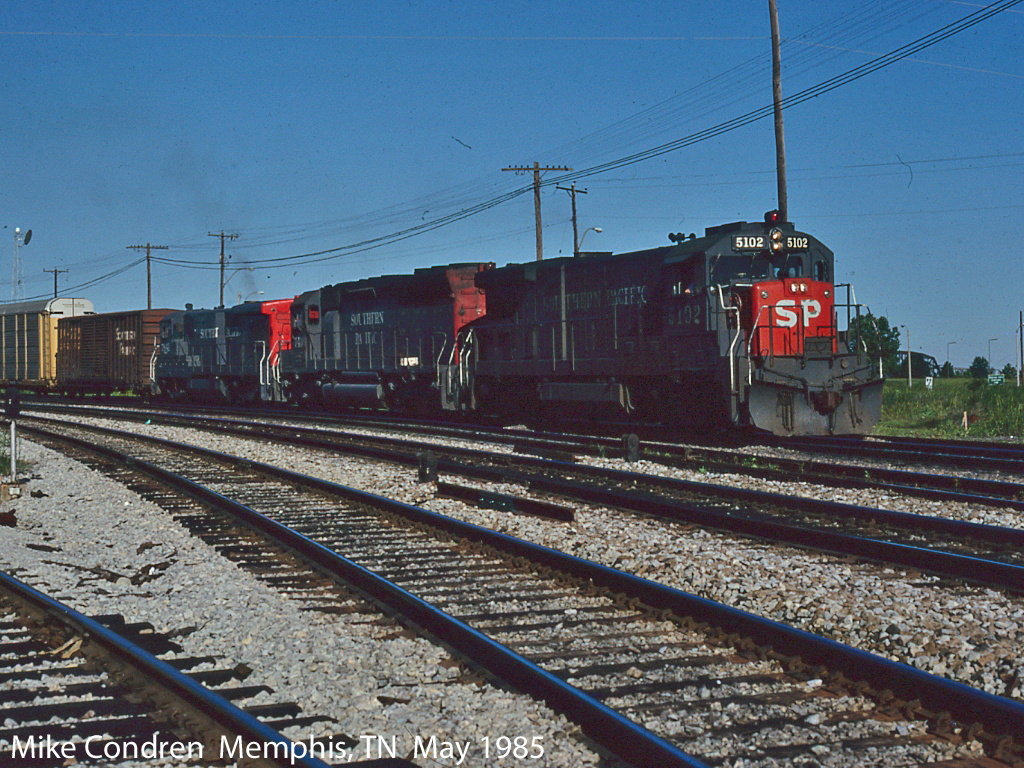 This westbound is seen passing Kentucky Street Tower as it comes off the former NC&StL line from the SBD yard in north Memphis on its way to Pine Bluff, AR.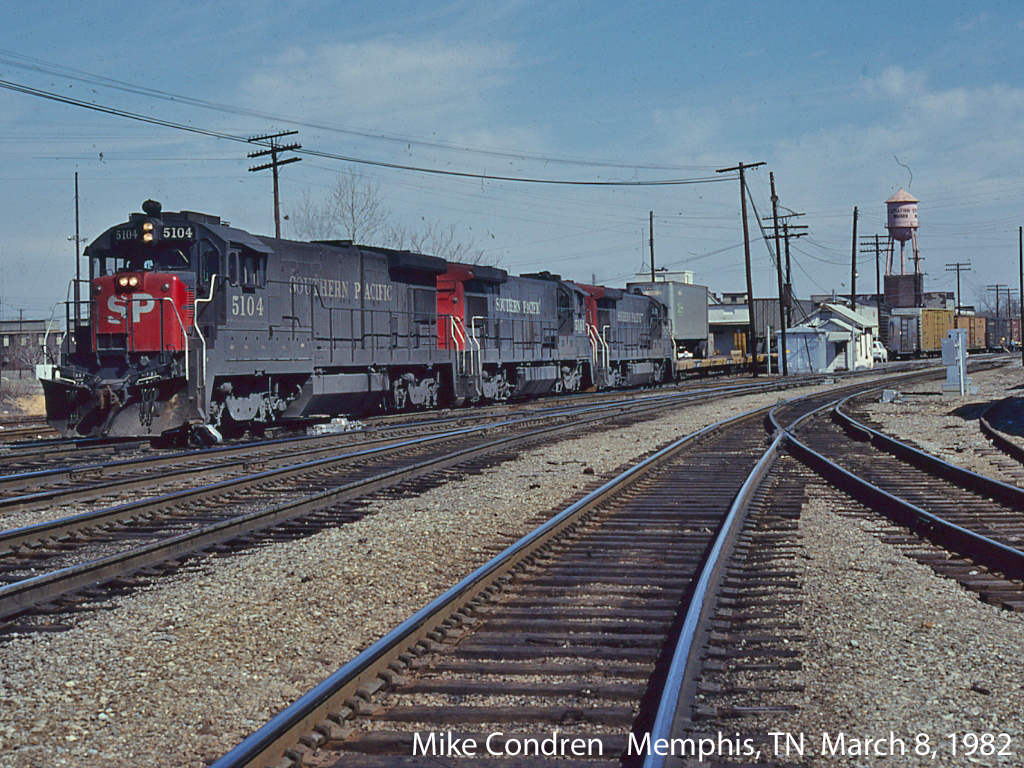 This eastbound stack train appears to be on its way to the CSX yard as it passes on the north side of the Kentucky Street Tower.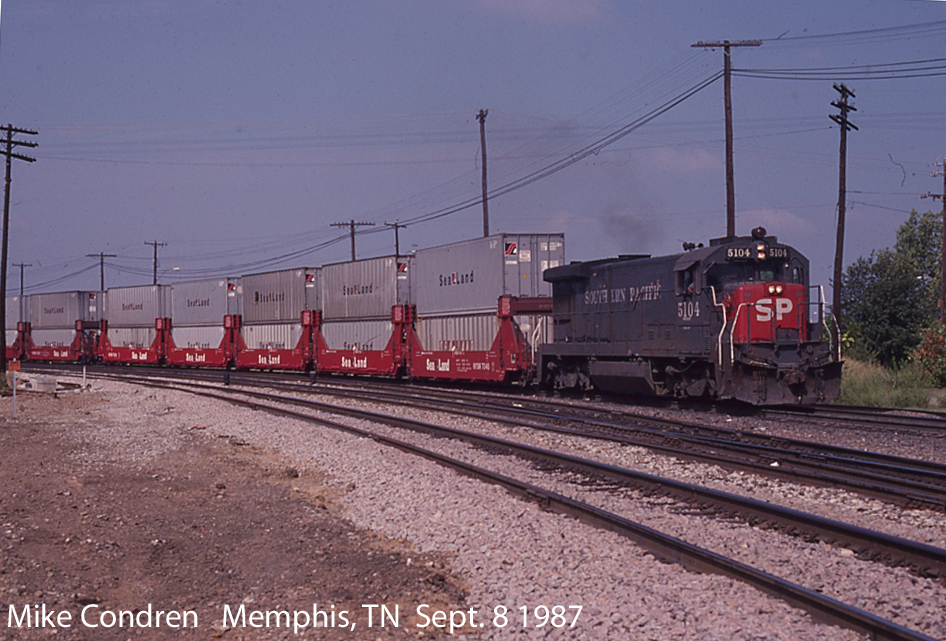 On my return trip to Clarksville, AR after a Frisco Modelers Information Group convention, I shot this westbound SP freight from the US 49 overpass south of Brinkley, AR.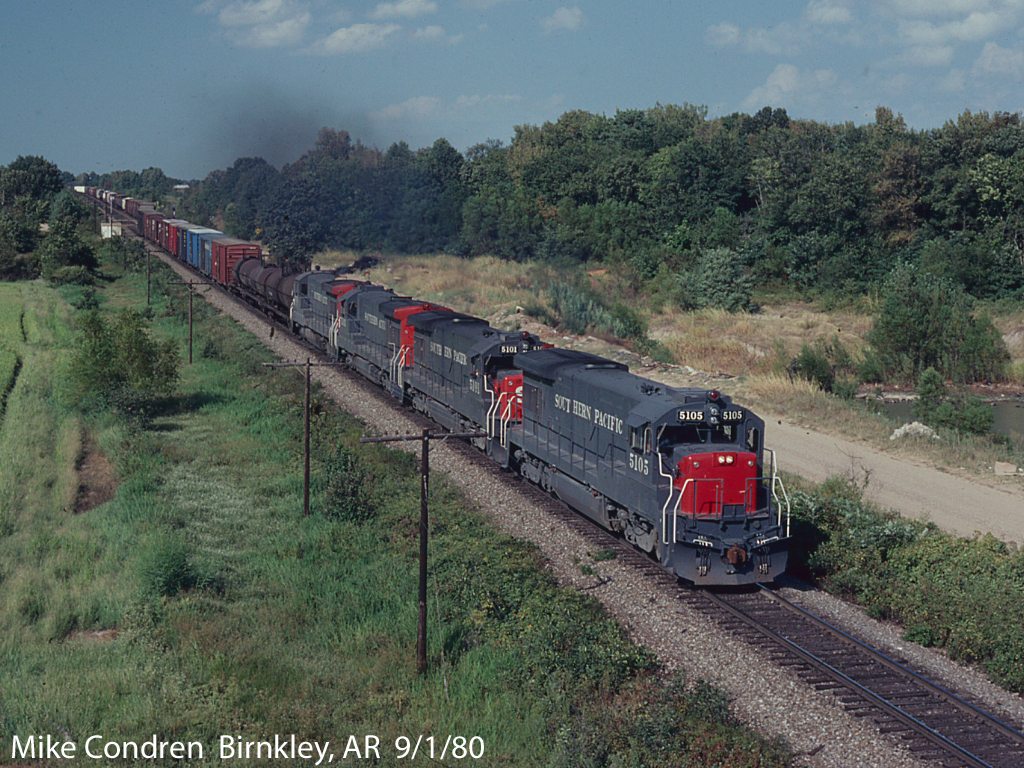 This westbound train is seen approaching the overpass over Riverside Drive in Memphis, TN on March 19, 1983.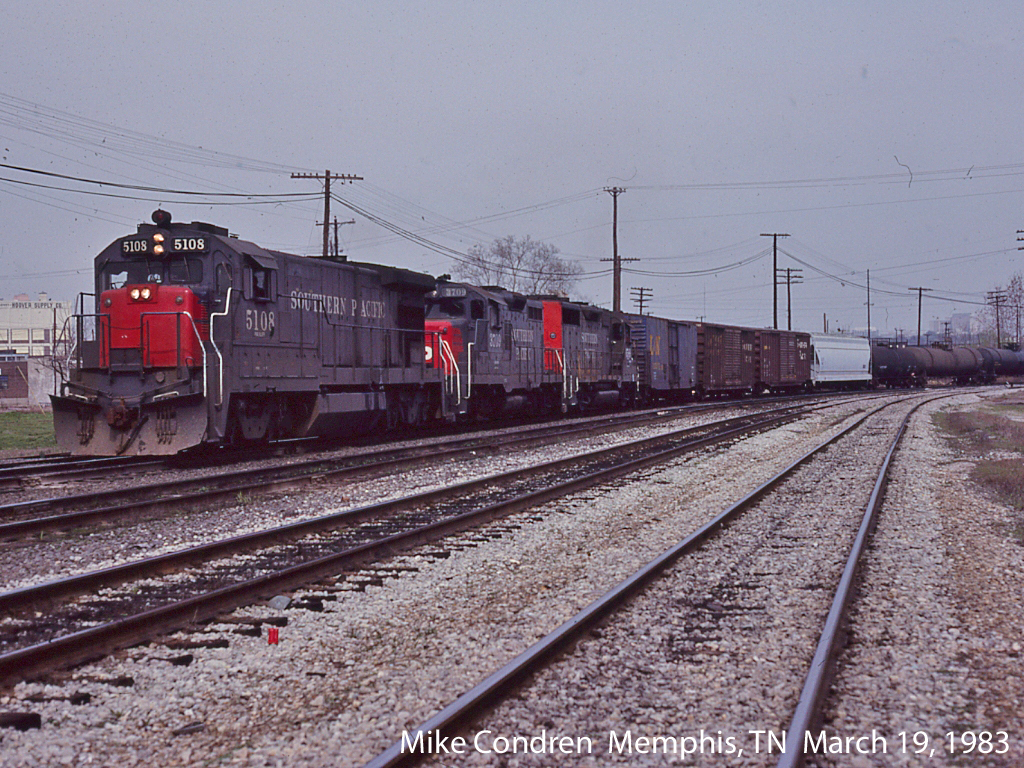 This eatbound SP train is seen approaching Kentucky Street Tower as we passed through Memphis on the return leg of a Thanksgiving trip to Ohio, Nov. 19, 1980.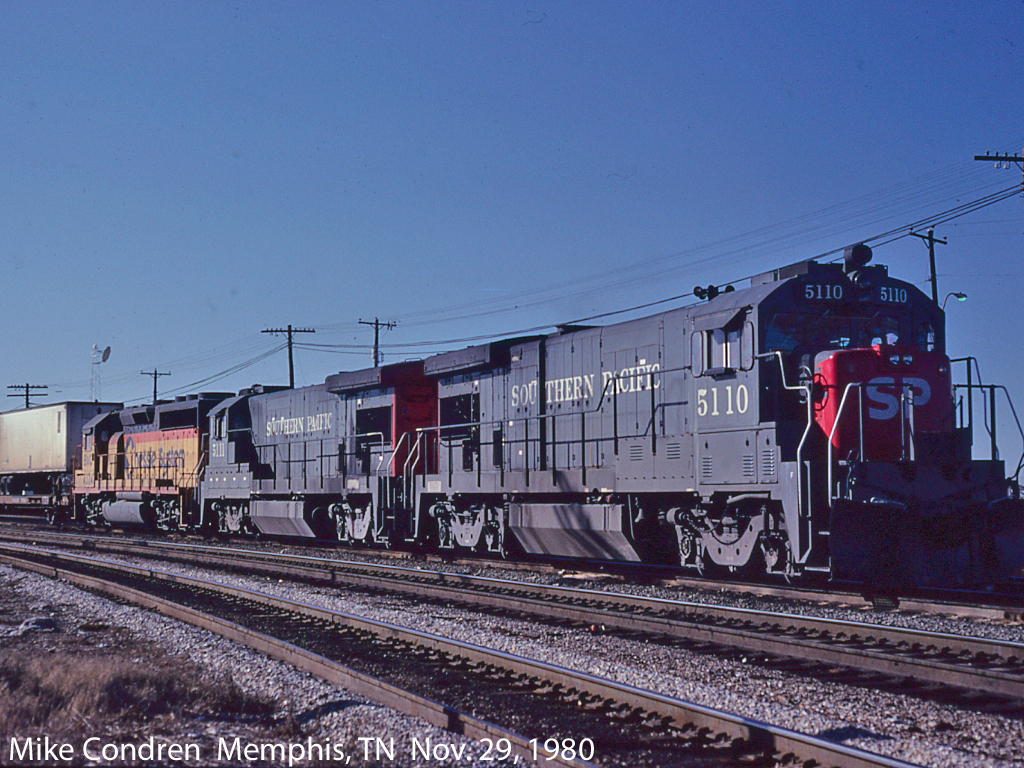 This eatbound SP train heading for the CSX is seen passing the Kentucky Street Tower on April 1, 1989.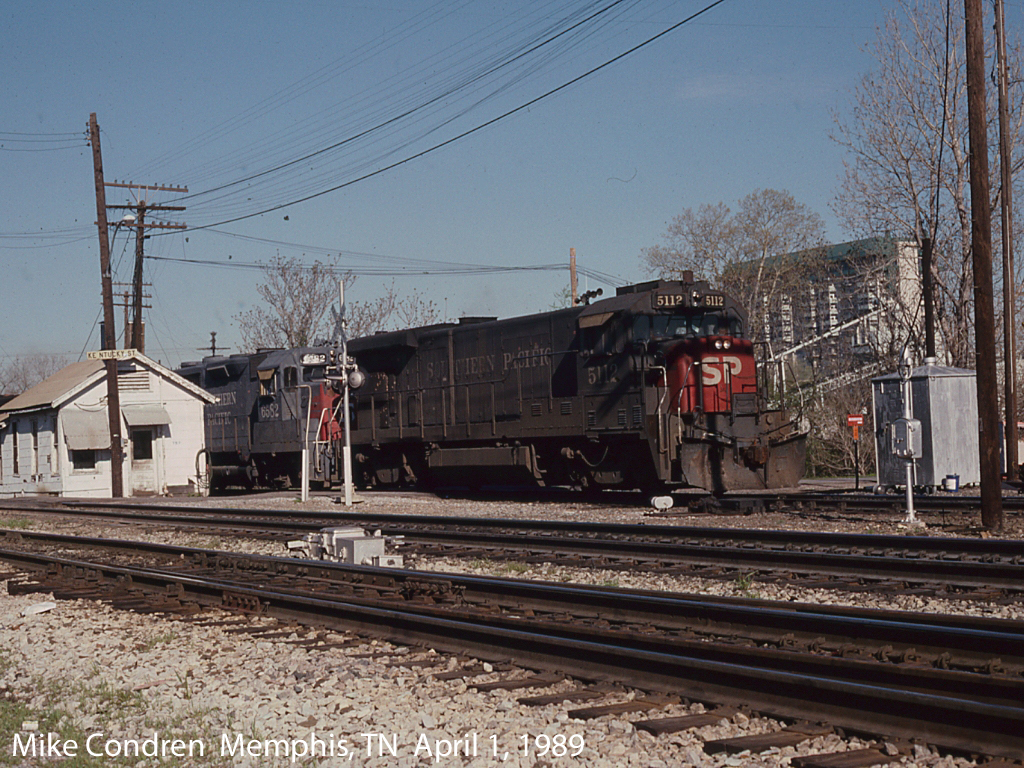 Hard hats and steel toed shoes required.
Watch your step.
This page was designed and is maintained by Mike Condren.
Earlier issues of Recent Trains are available through the indexes.
If you would like to receive the next issue of Recent Trains,
request that your email address be put on the distribution list
by emailing me at mcondren@cbu.edu.