UP Road-Railer
Photos by Mike Condren
This former C&NW coaling tower is located at Clyman Jct, WI on the Adams Subdivision on June 18, 2005.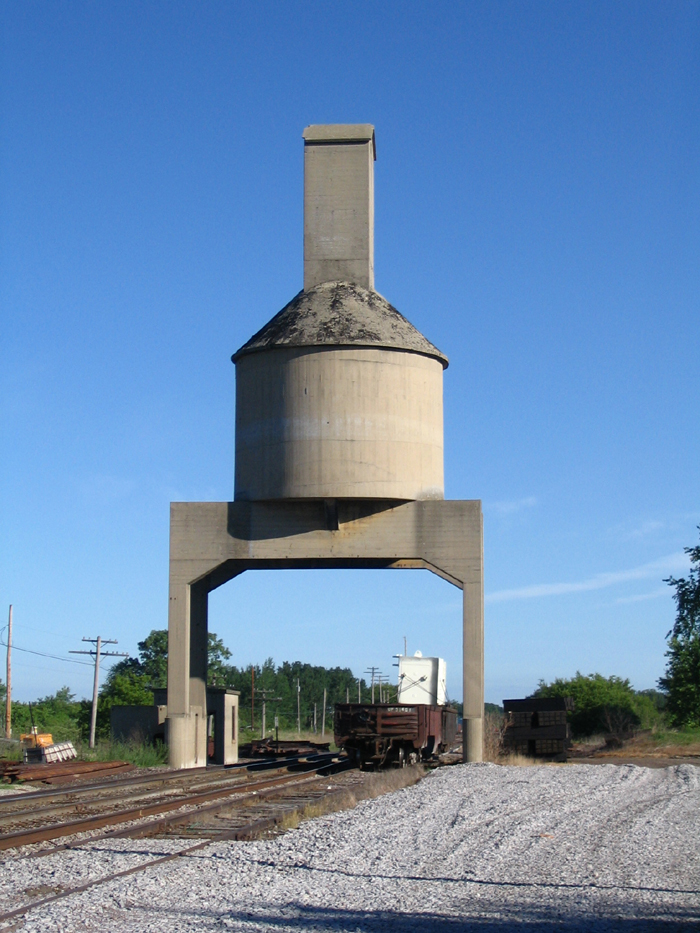 Sorry for the picture inside a picture but the gondola messed up a closer coming shot of this Road Railer train with 103 trailers. This was the quest for the day. There were two other fans at this location waiting for this train.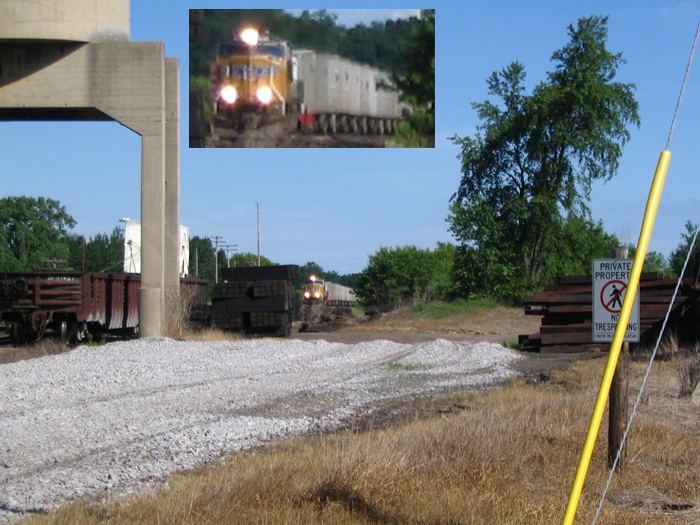 The UP SD70 is eastbound and will meet a westbound local about 1/2 mile down the line.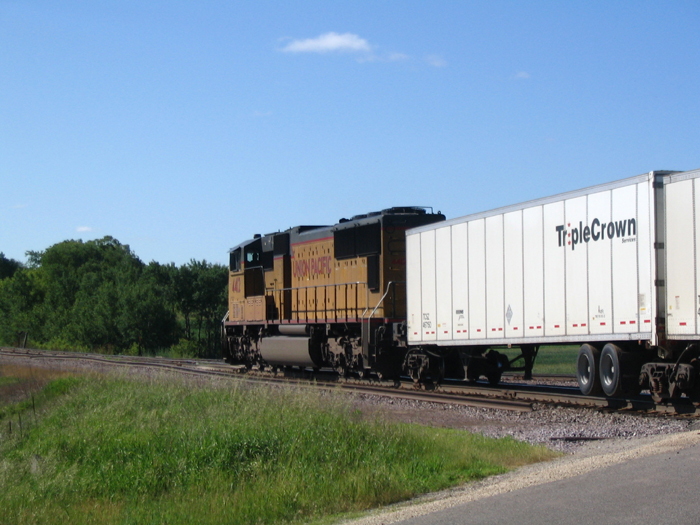 The local is visible in the distance as the trailers continue their journey east.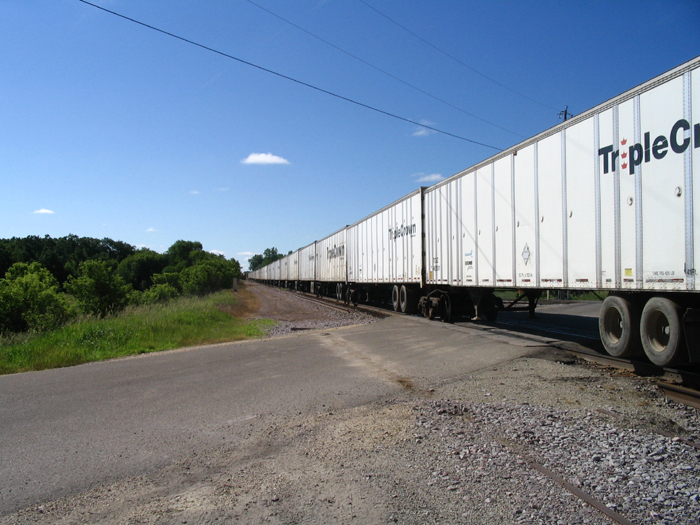 This page was designed and is maintained by Mike Condren. If you have materials
that you would like to contribute, contact me at mcondren@cbu.edu