Recent Digital Photos
by Mike Condren
52 Years of Railroad Photography
1960-2012
Friday July 20, 2012
Ride Amtrak Chicago/Milwaukee and
S S Badger Manitowoc, WI to Ludington, MI
Tony and I walked up the ramp in an attempt to flag down a taxi. I got this shot of the "private cars" in the coach yard.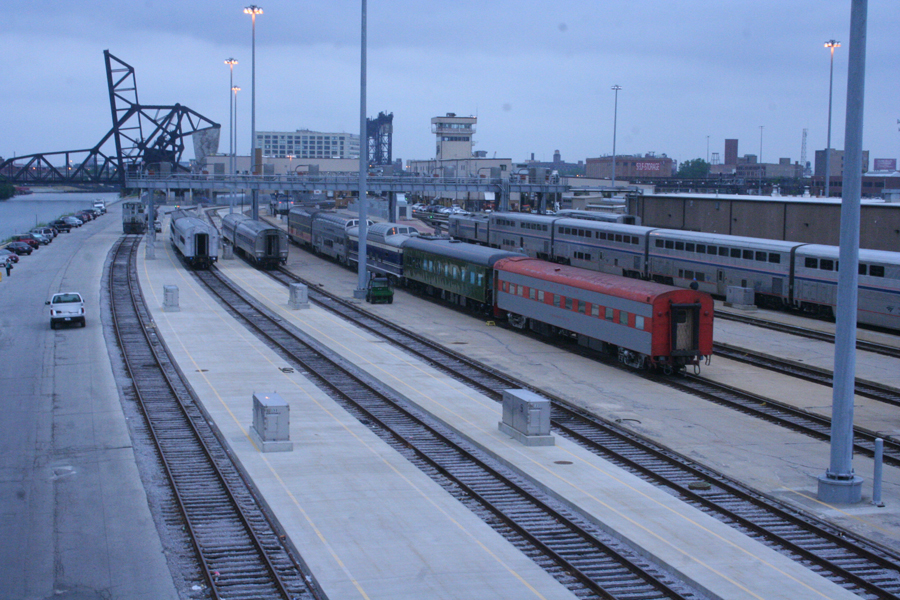 We caught this in-bound Metra before we finally got a taxi.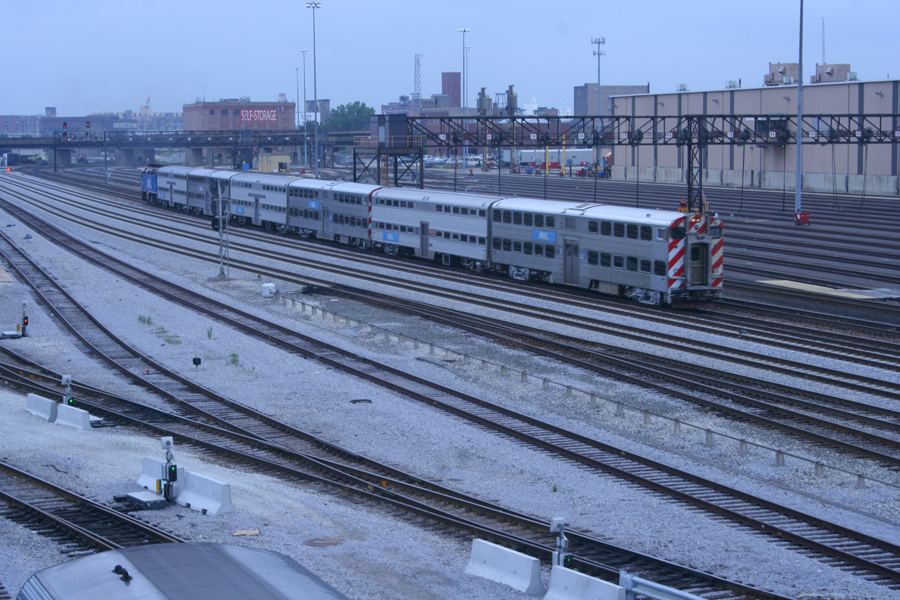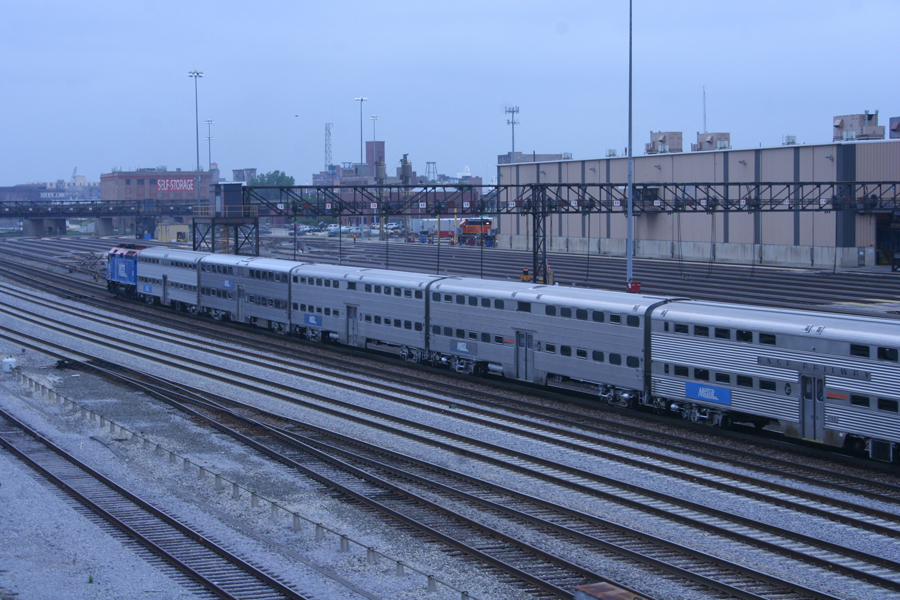 The clouds had given way to clear skies before we reached Milwaukee where I shot the head-end of our train.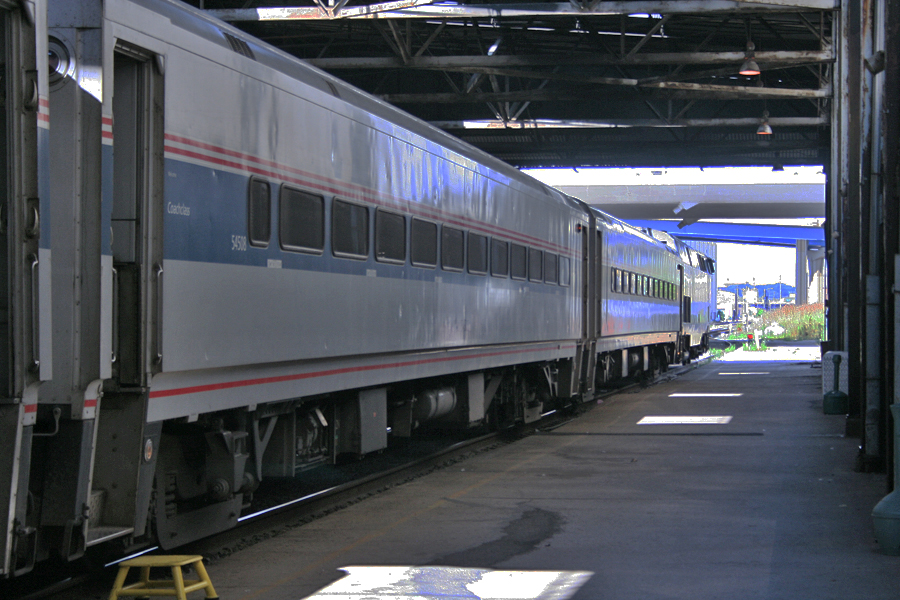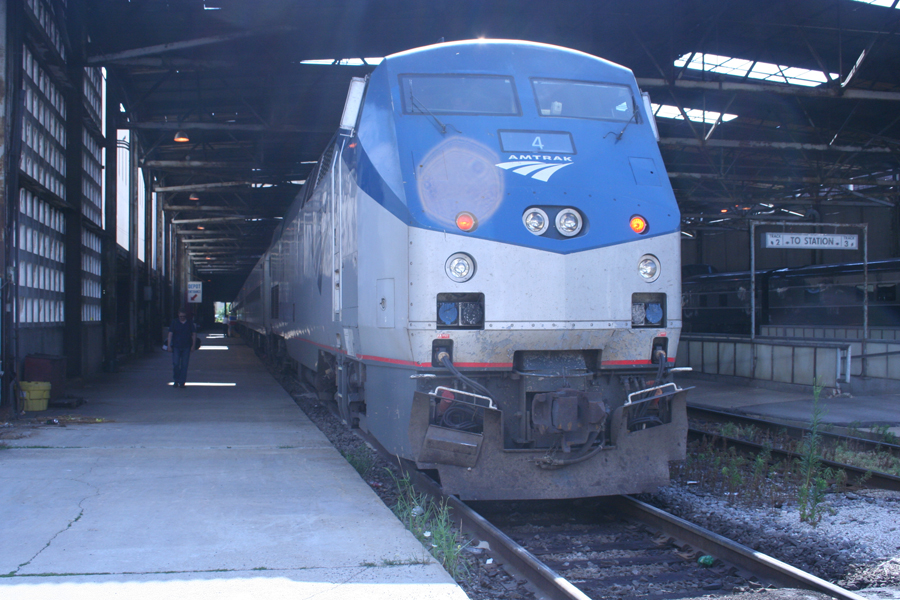 Tony had a luxury van waiting for us in Milwaukee to take us to Manitowoc and the S S Badger. We stopped at this Culver's on the edge of Manitowoc for lunch.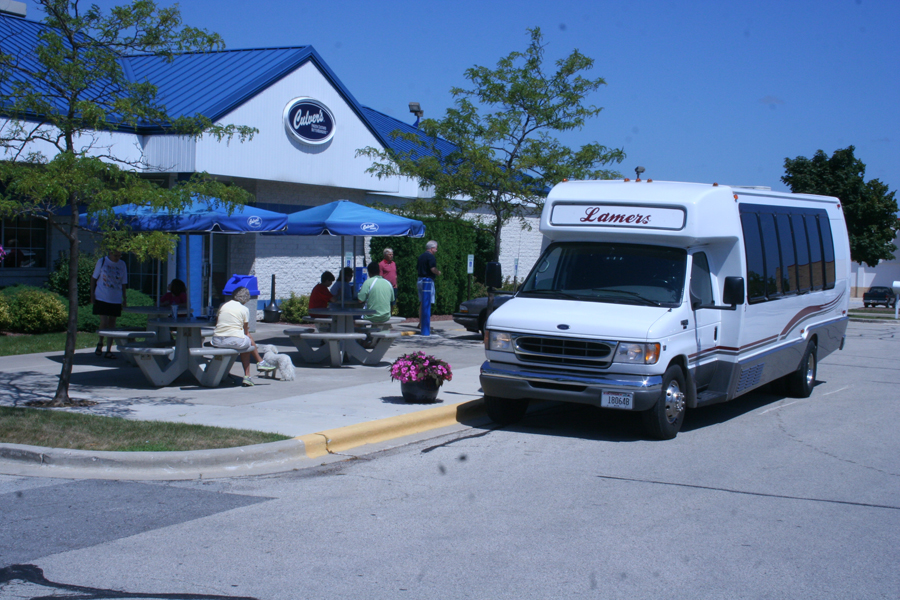 Our goal, at last!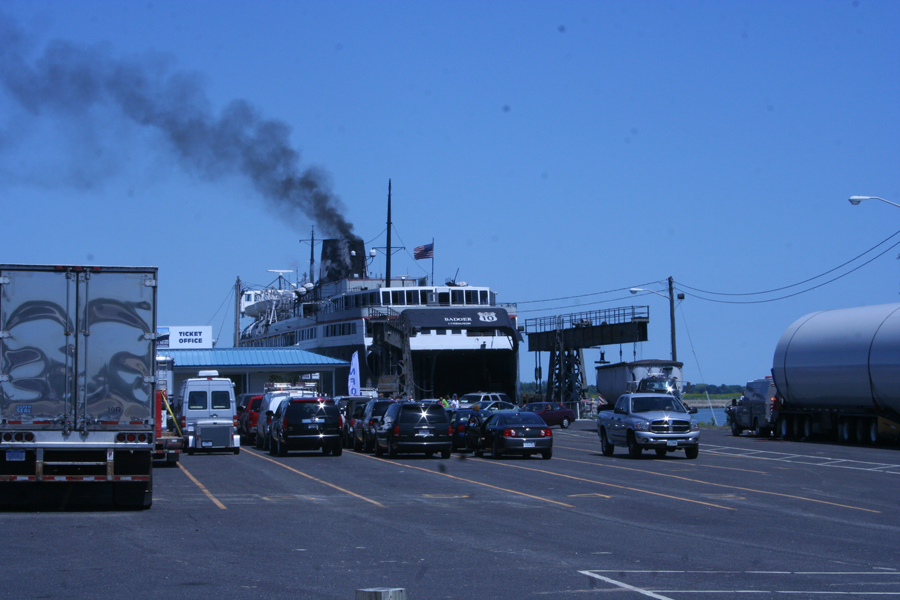 These pieces of a wind turbine tower will join us on our trip across Lake Michigan.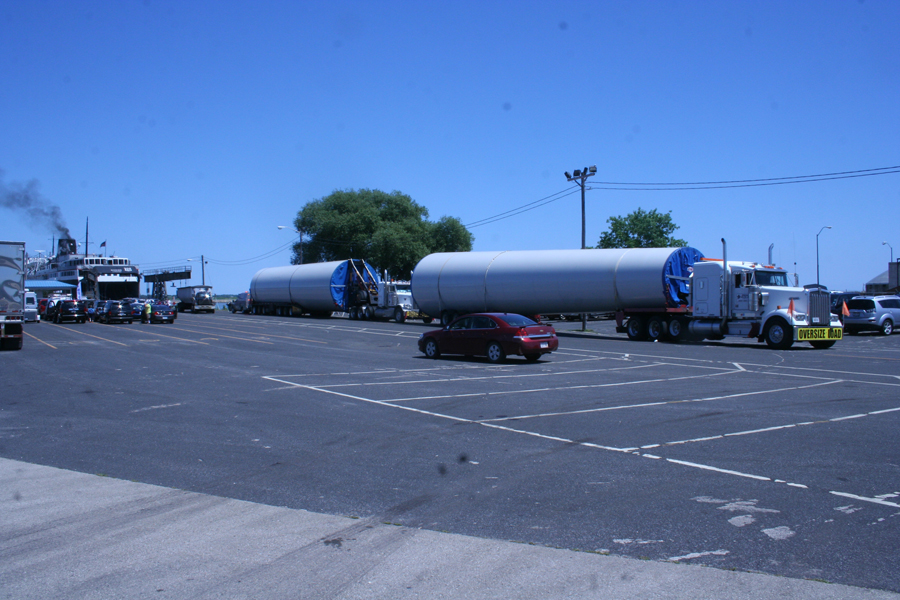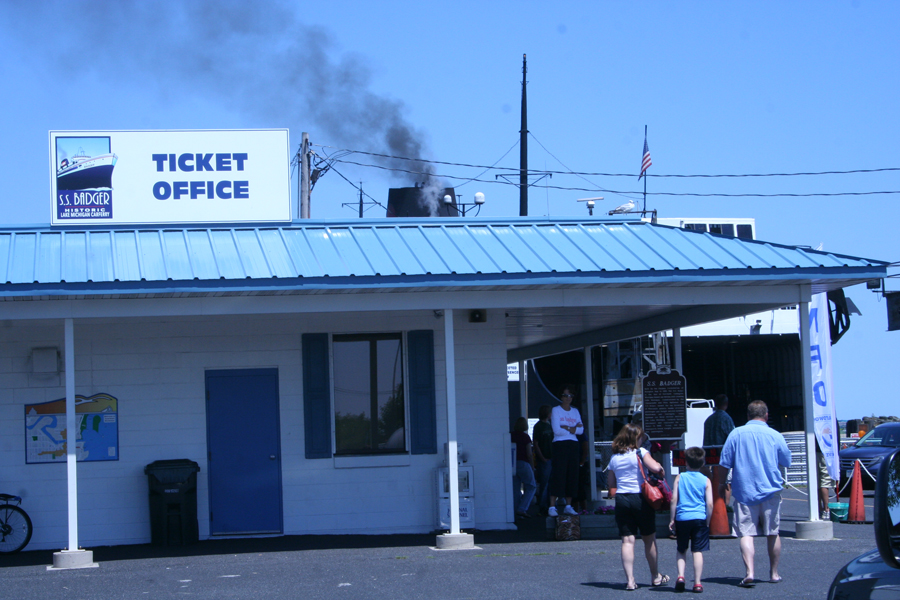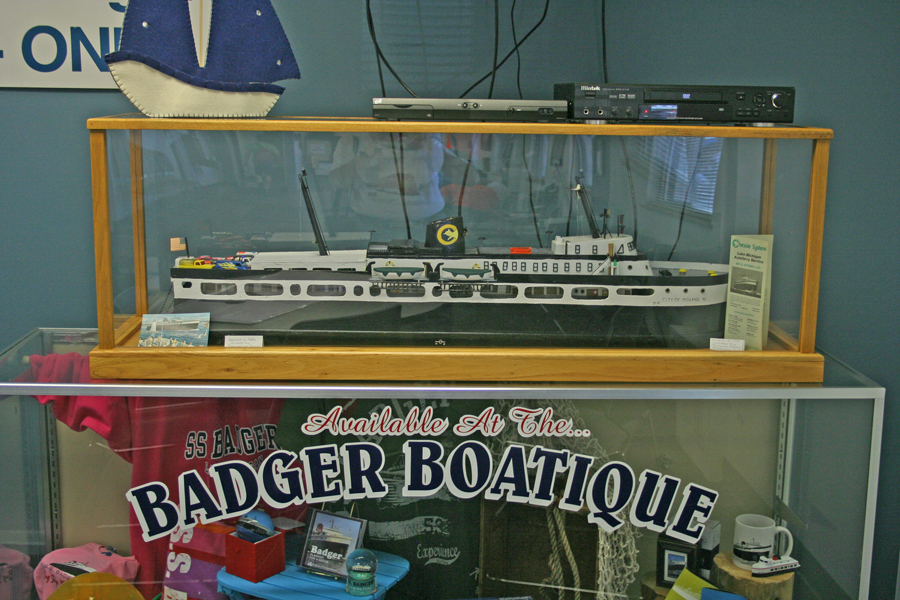 Here is a load of coal backing onto the ferry to dump its load, the fuel for our trip.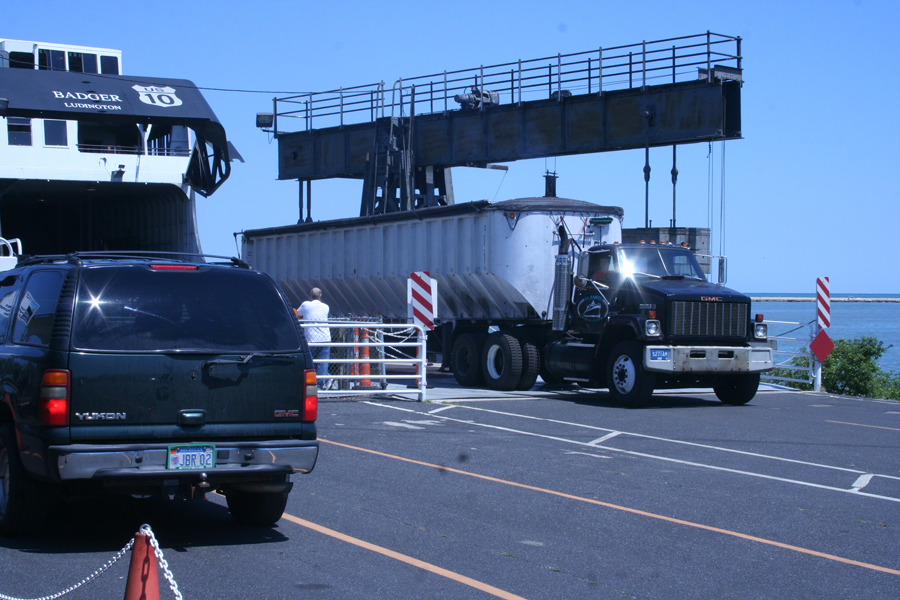 Here are some views of the S S Badger before we sailed.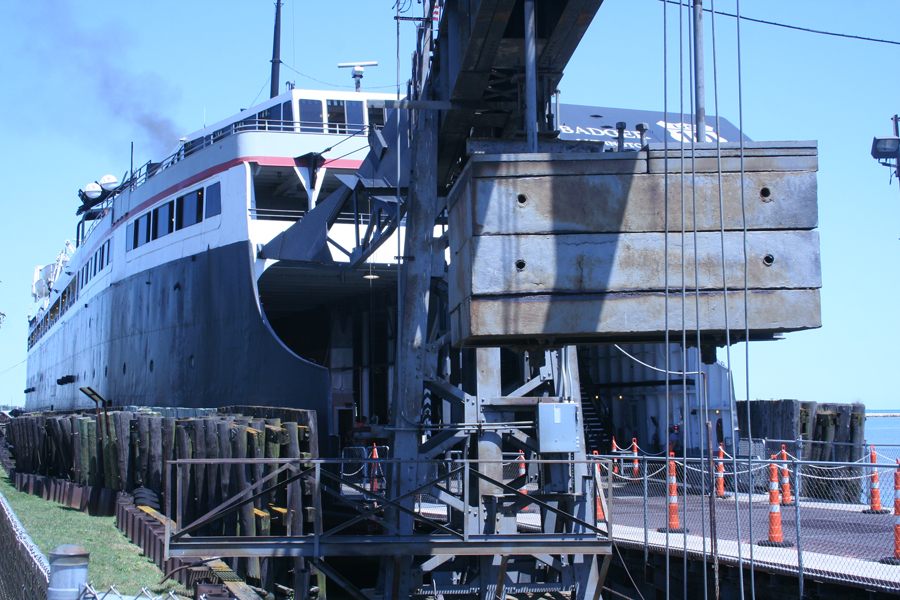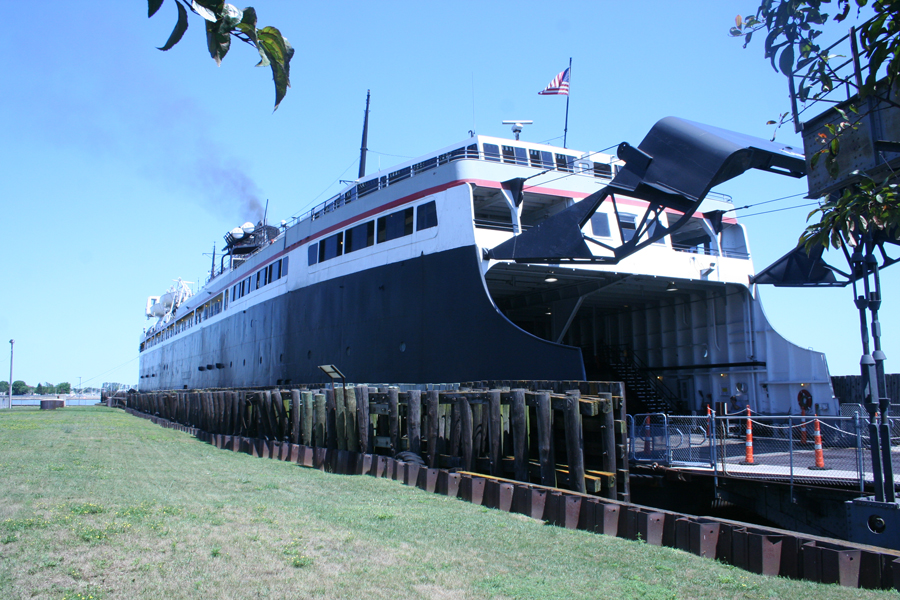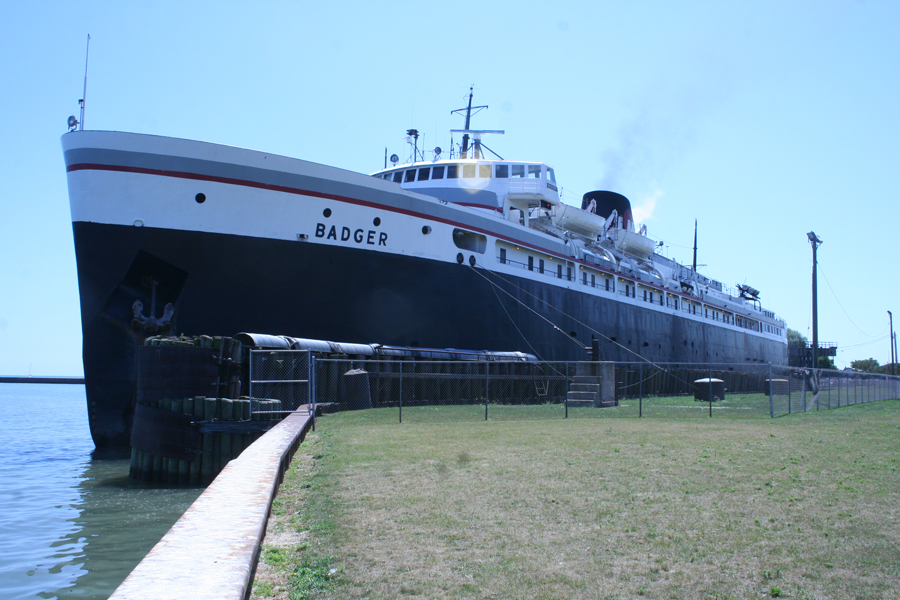 Across the river was the Wisconsin Maritime Museum and WWII submarine SS Cobia.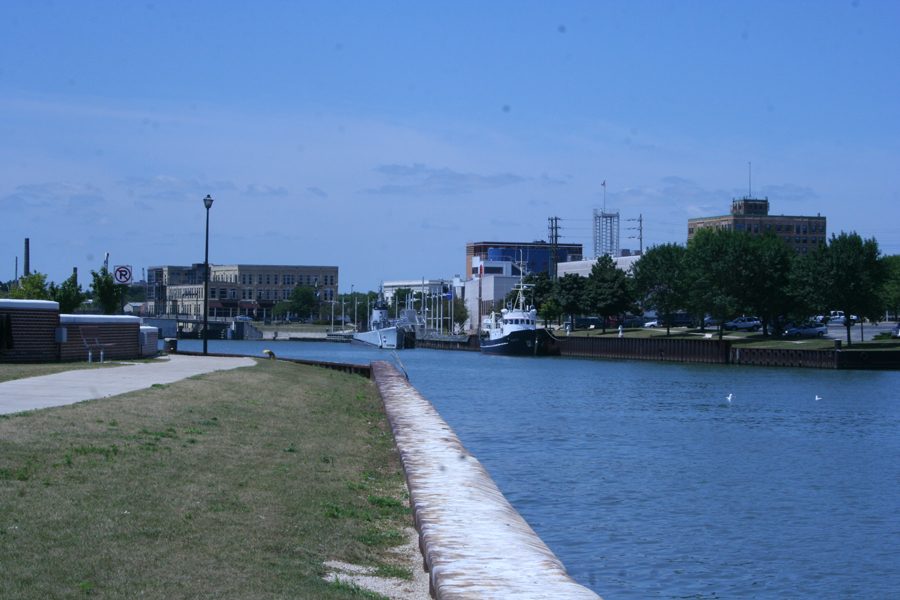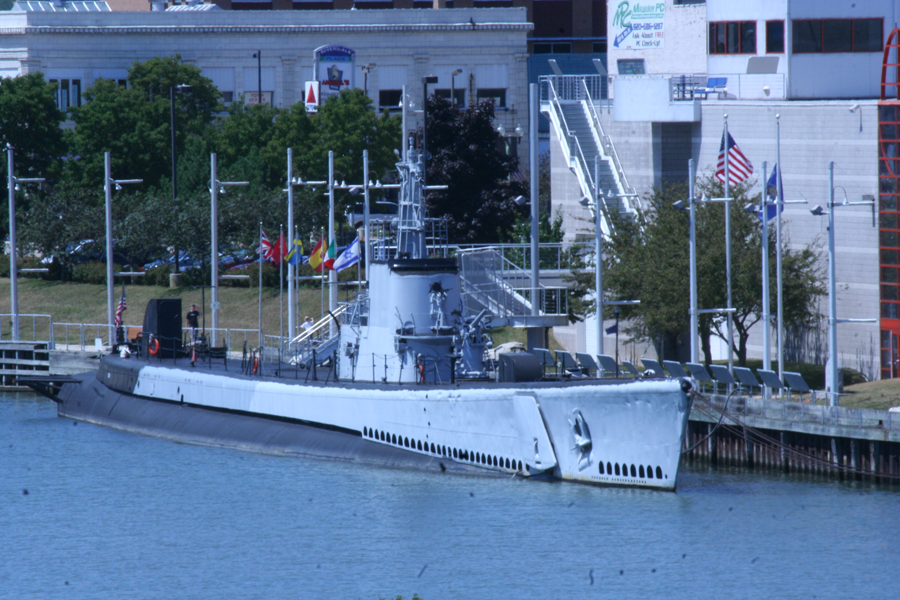 Here is the entrance through the break water at Manitowoc.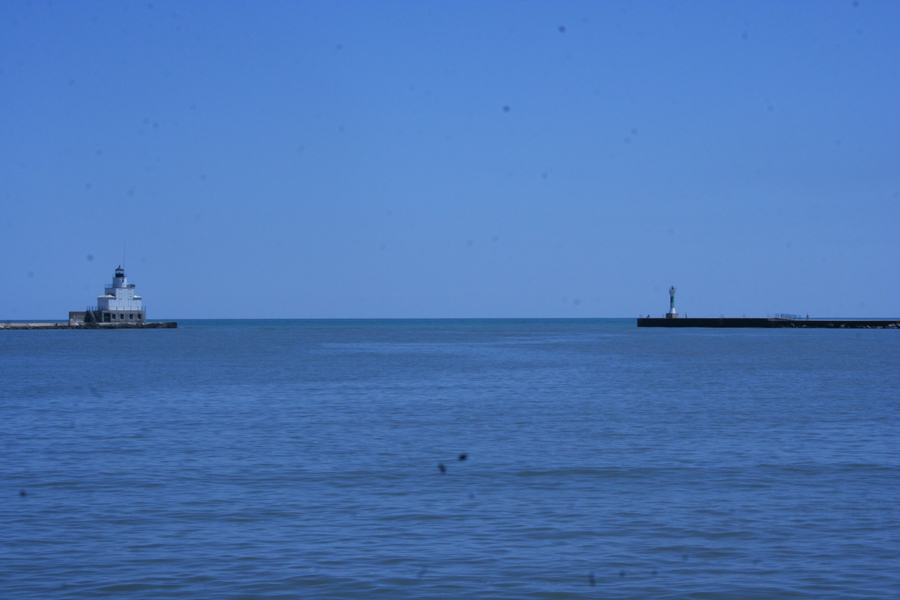 | | |
| --- | --- |
| Andy and Dominic Marchiando were also inspecting the S S Badger. | |
It is time to board!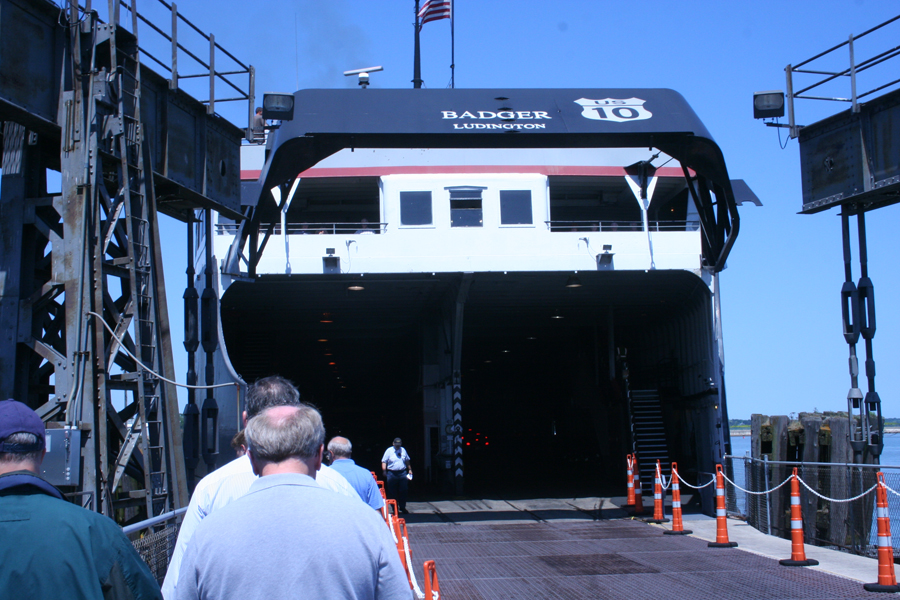 In boarding we passed through the vehicle deck, note the two levels for storing cars.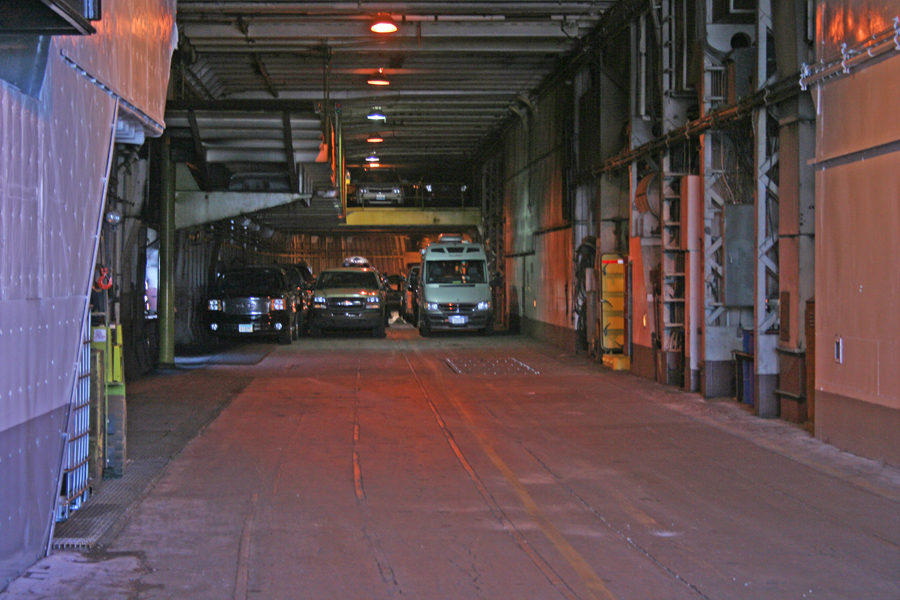 Her is the sun deck on the bow of the boat. It was always in full use during our trip.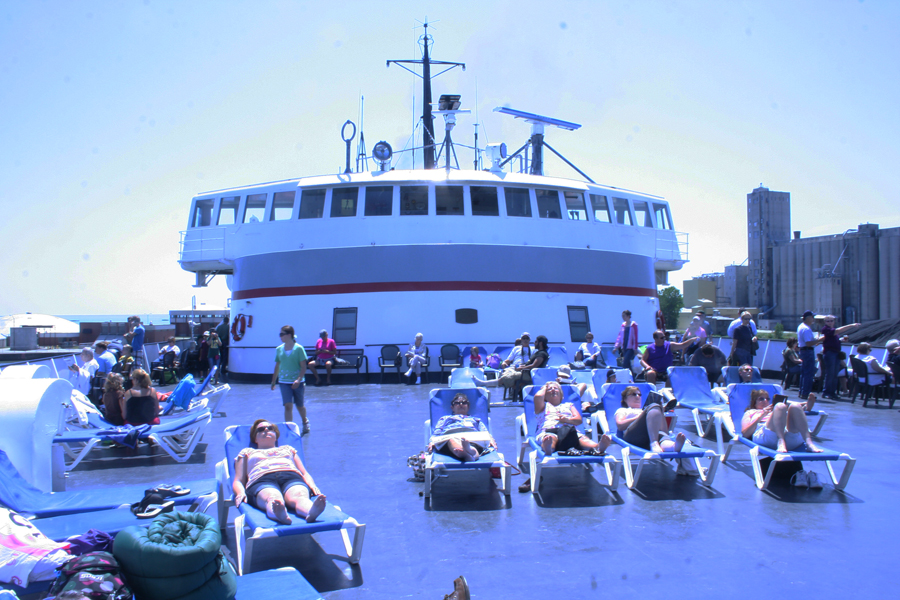 These are the coal piles for the S S Badger.
Here is the smoke stack with coal smoke coming out.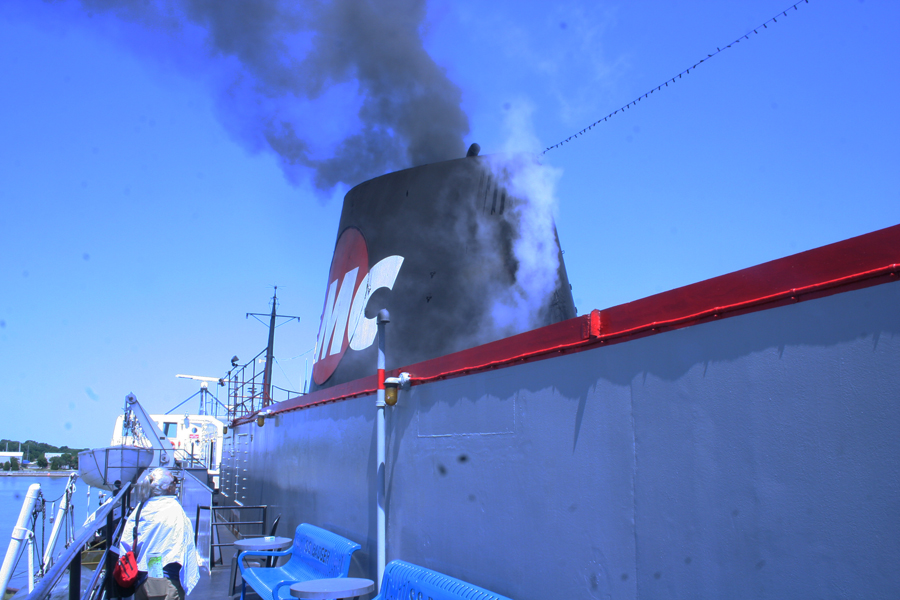 Note the tracks coming down the hill which once led to the landing for the railroad car ferries like the S S Badger.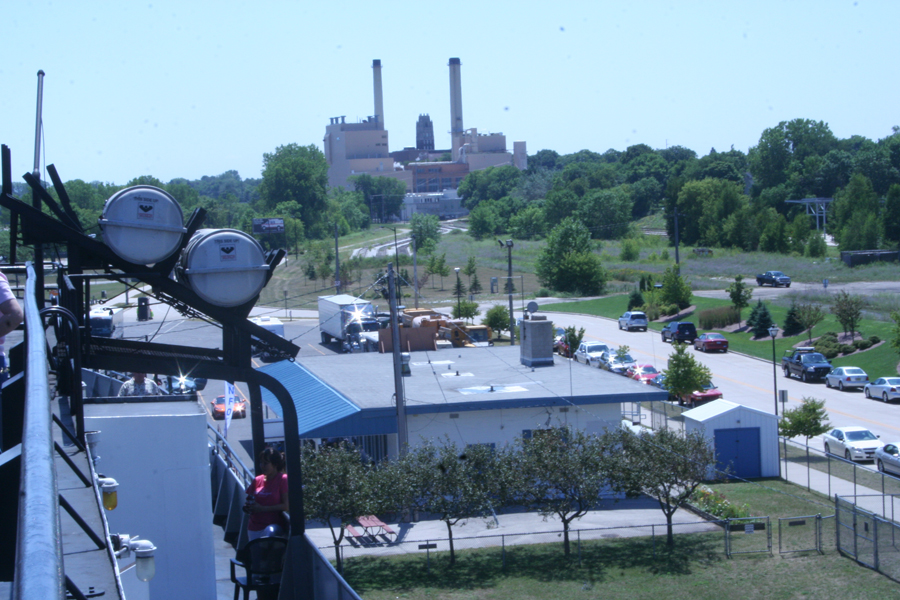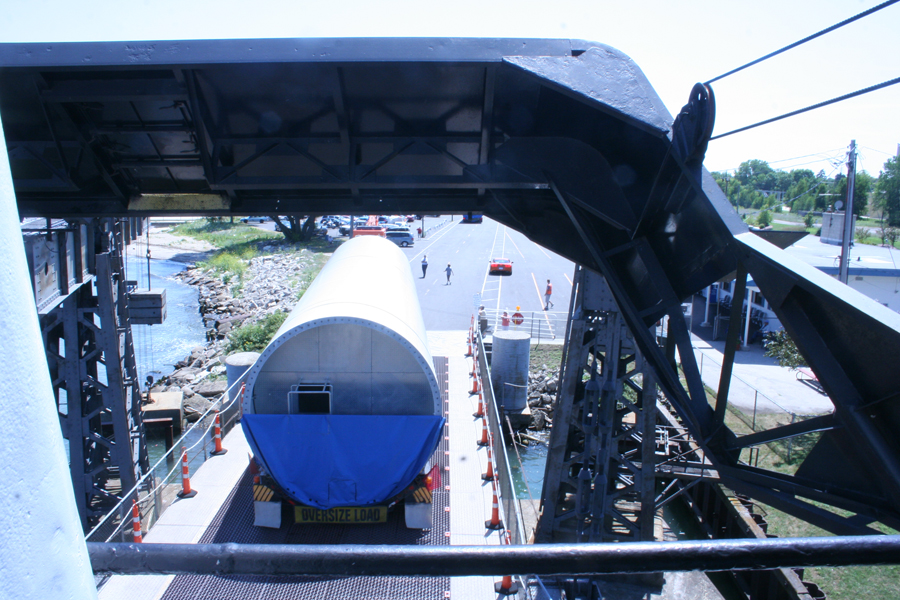 Loading the parts of the wind turbine tower.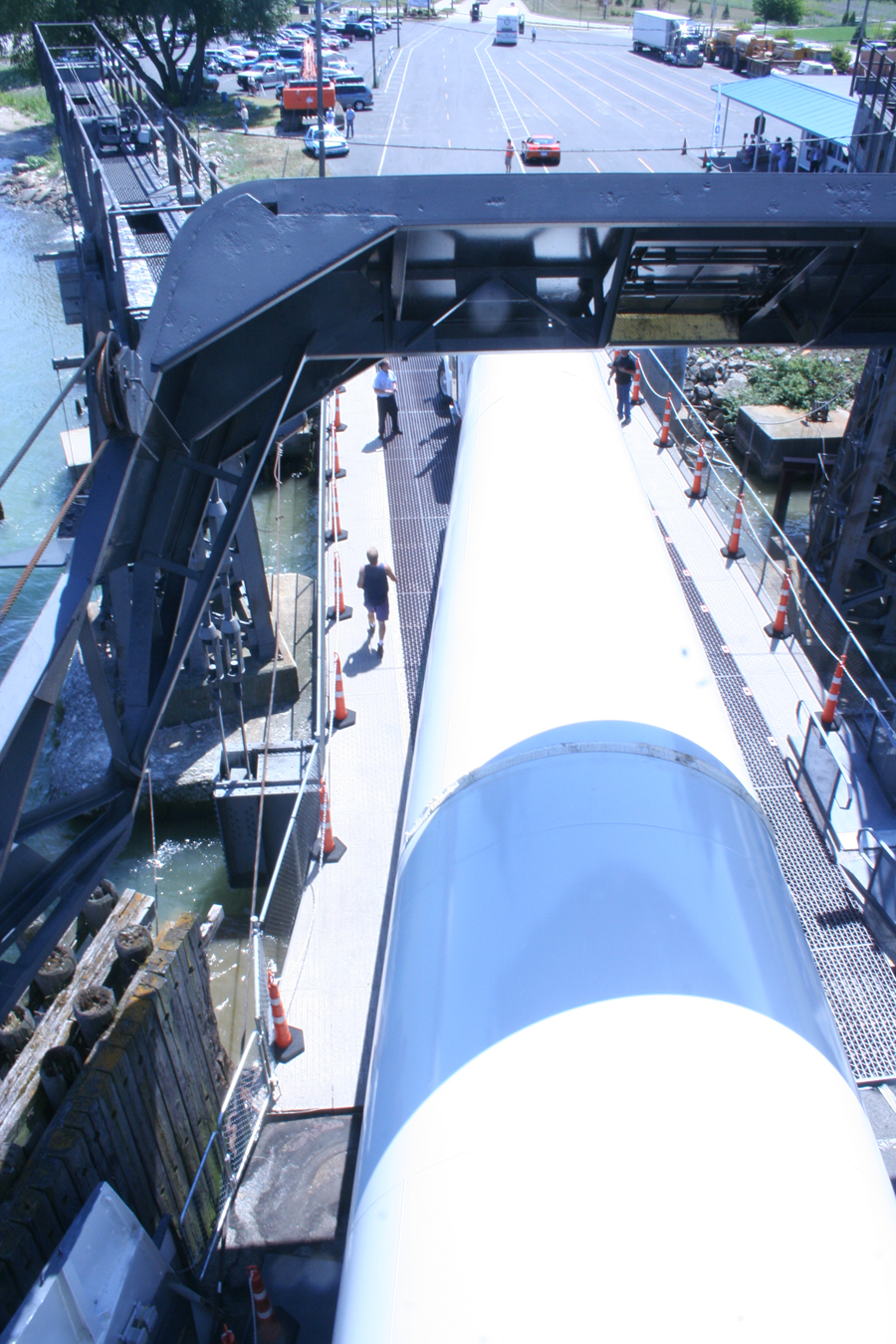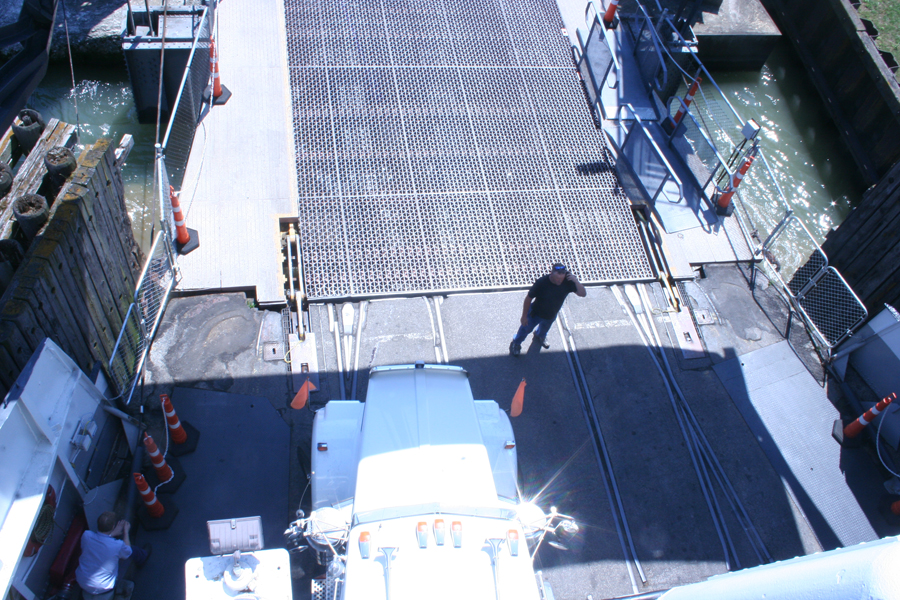 The last of the vehicles.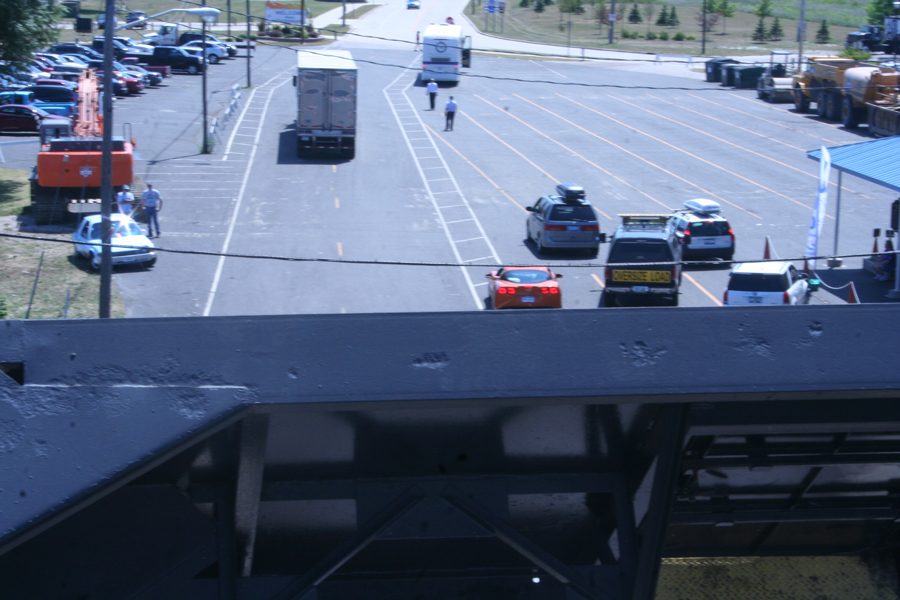 Cast off all lines, ahead slow.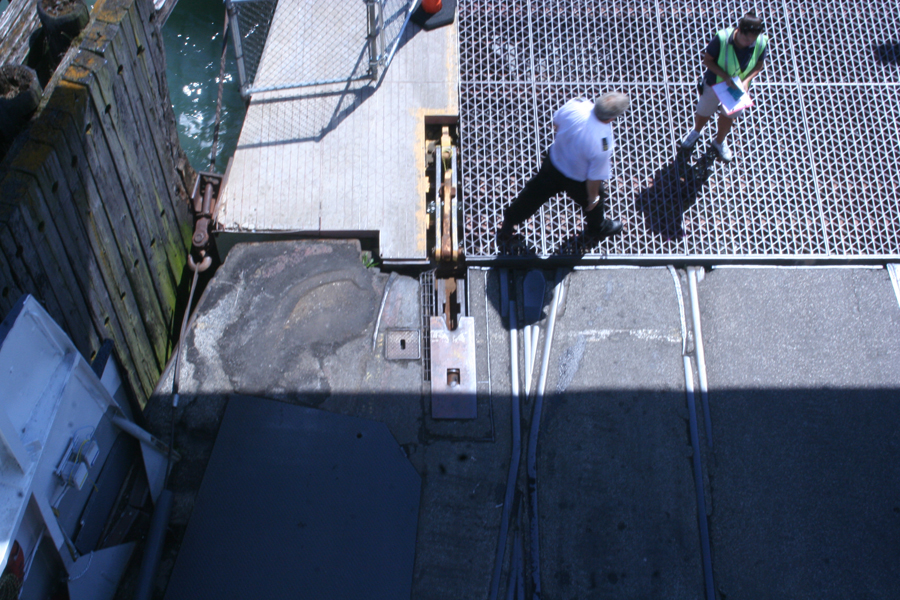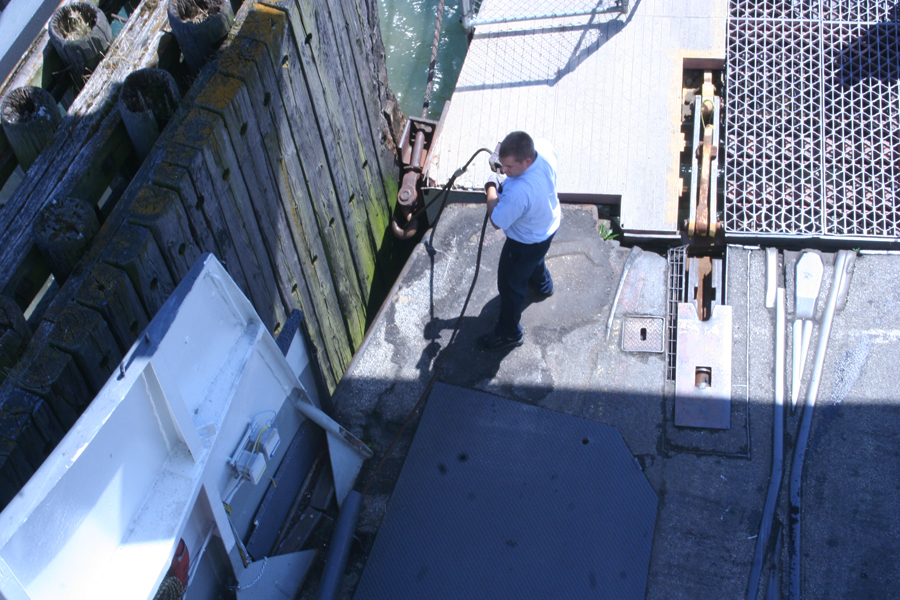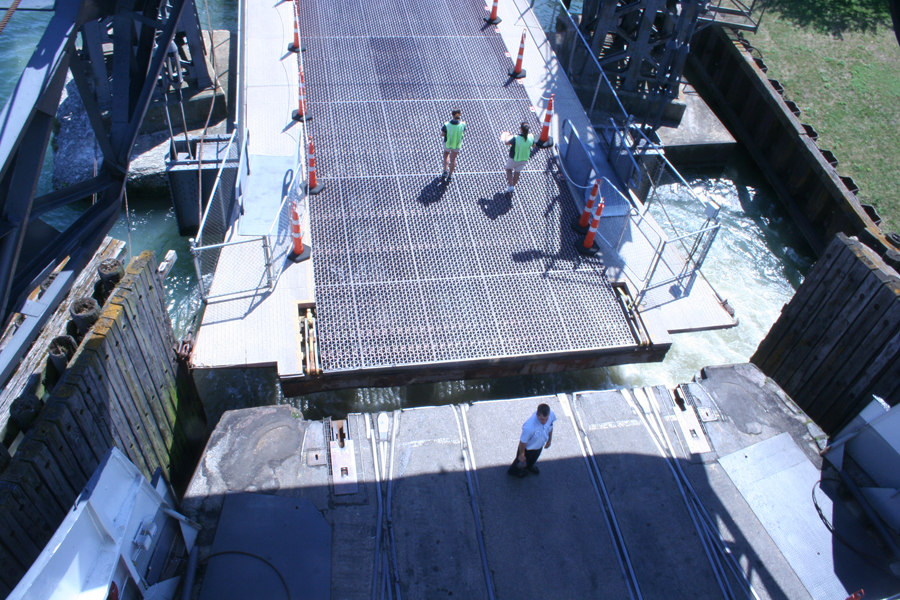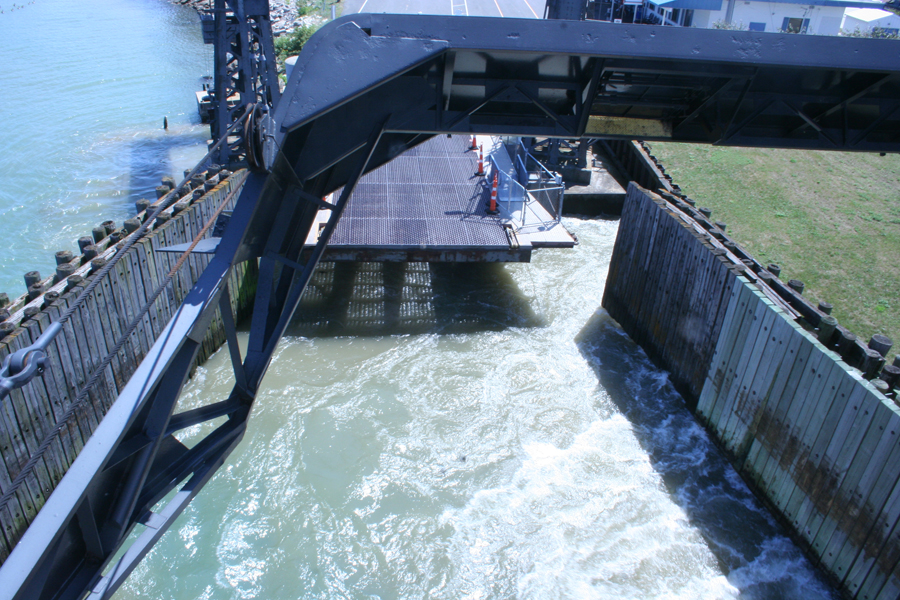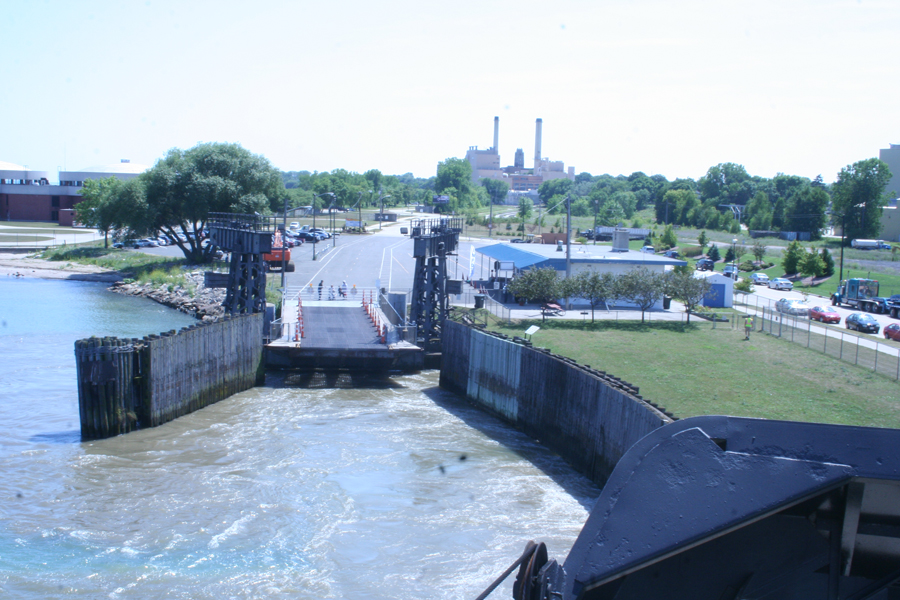 Leaving Manitowoc, WI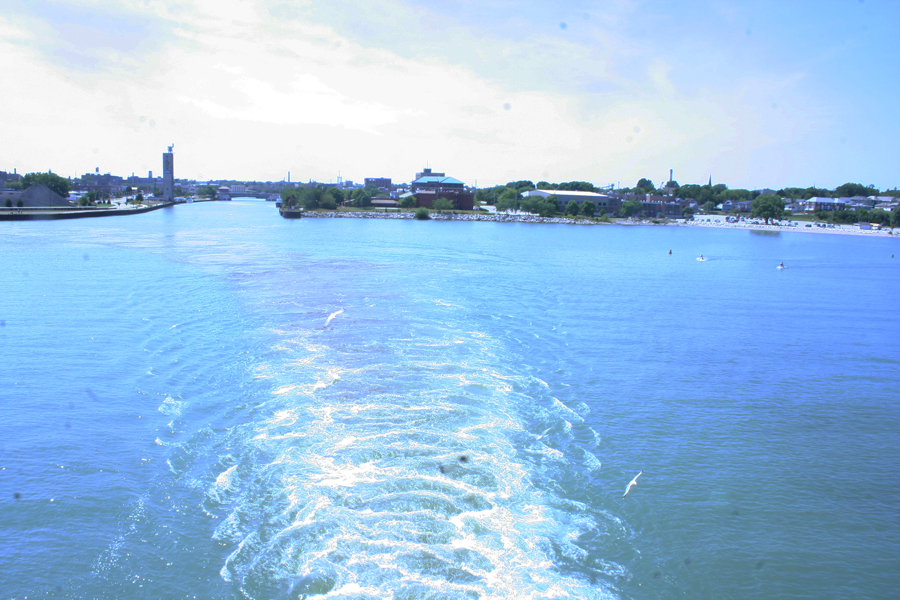 Flood gate down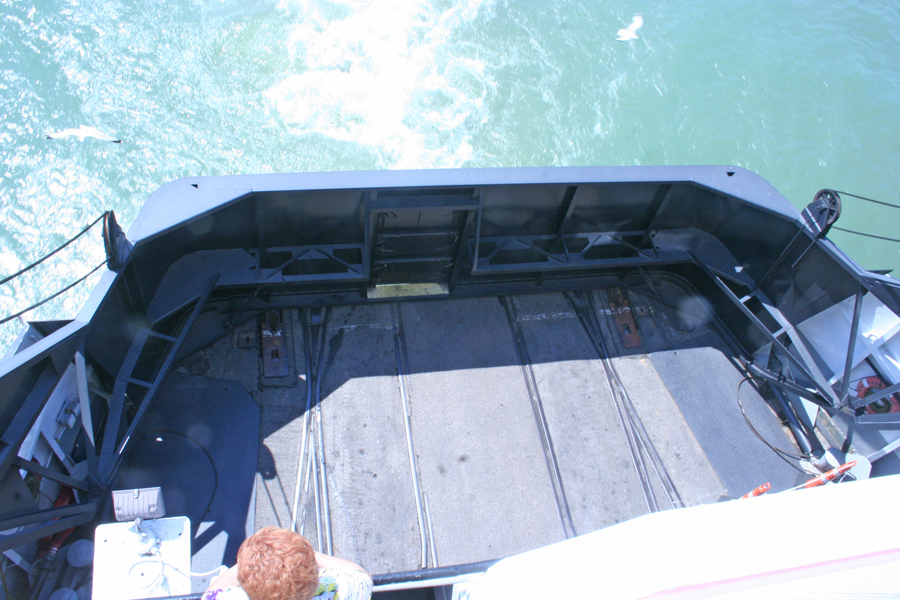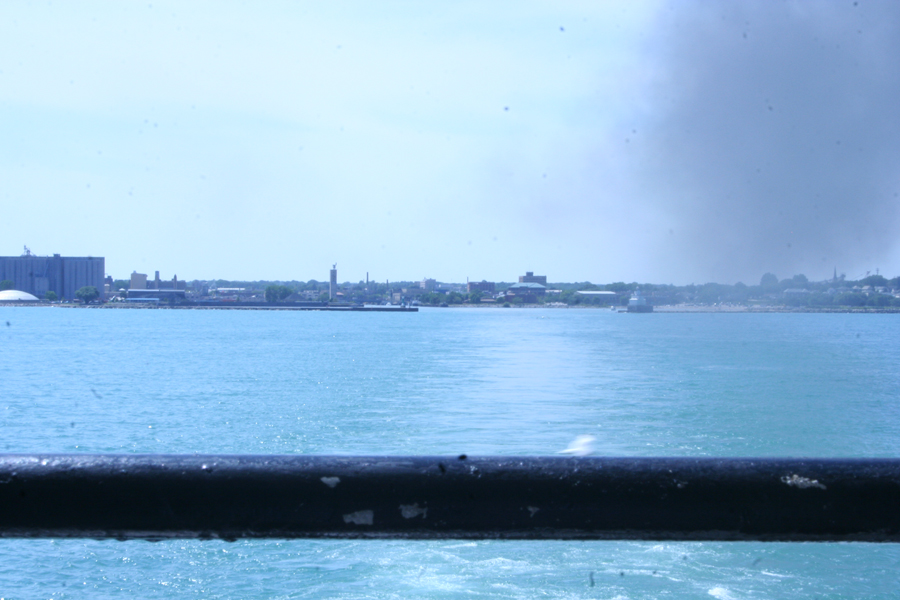 No land, Michigan in view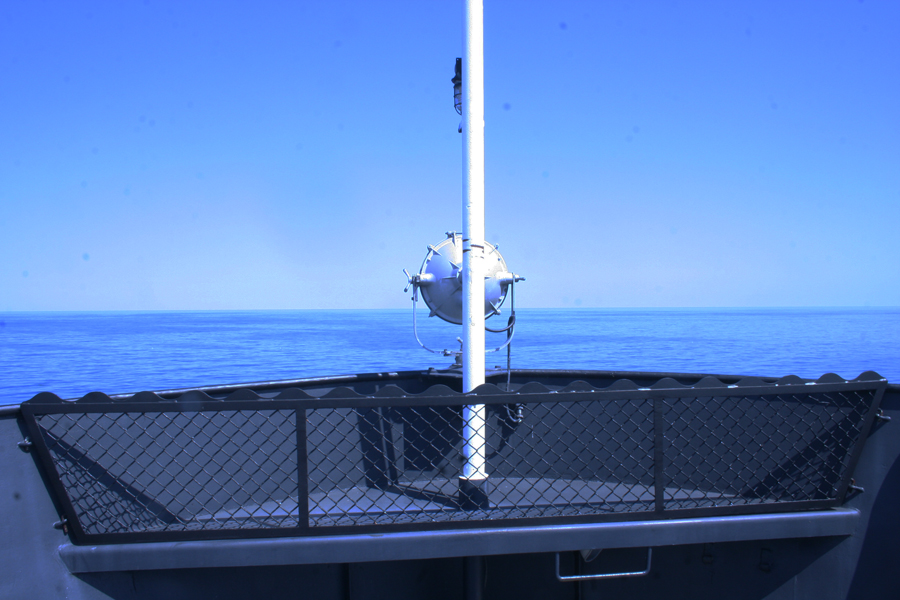 | | |
| --- | --- |
| Cruising across Lake Michigan at about 15 knots. | |
Laying a trail of black smoke.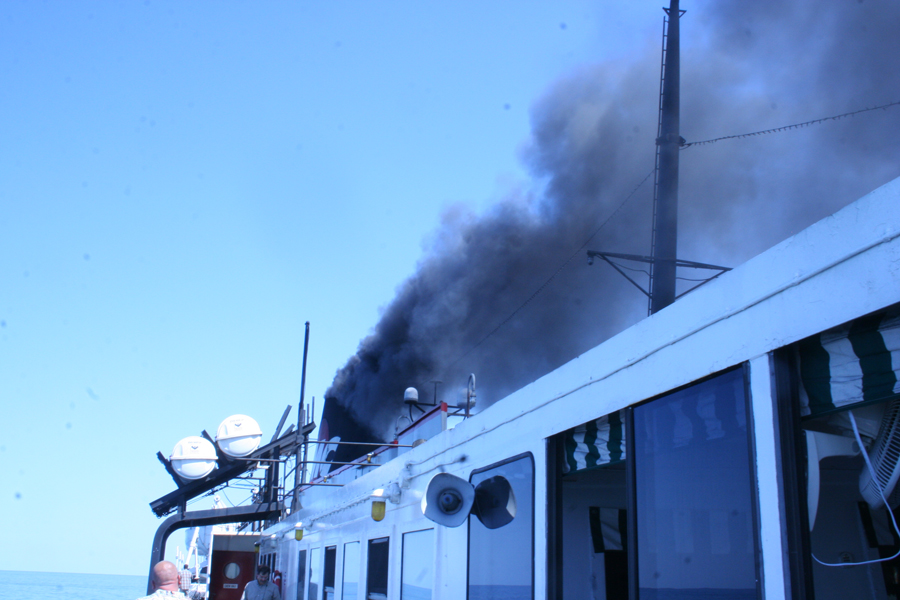 Builders plate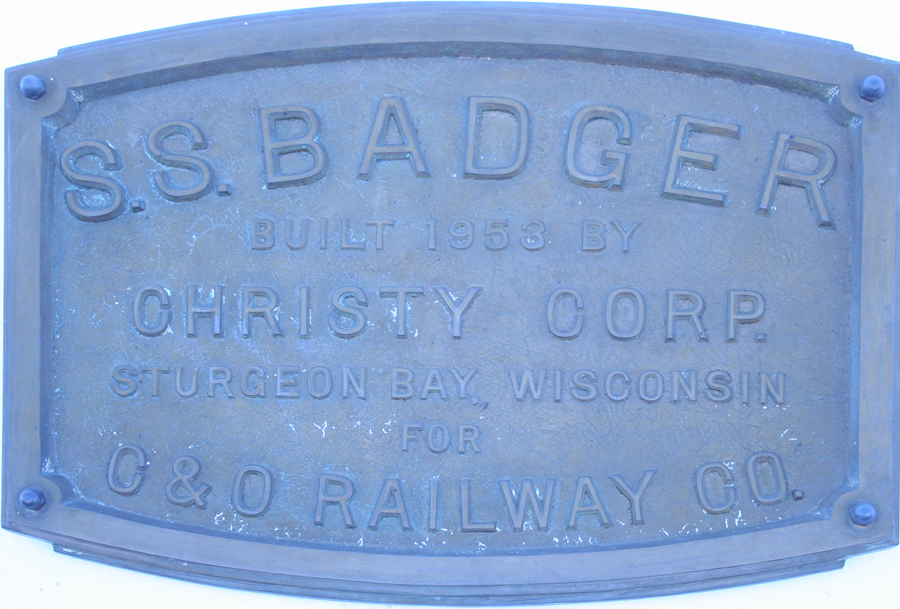 Marchiandos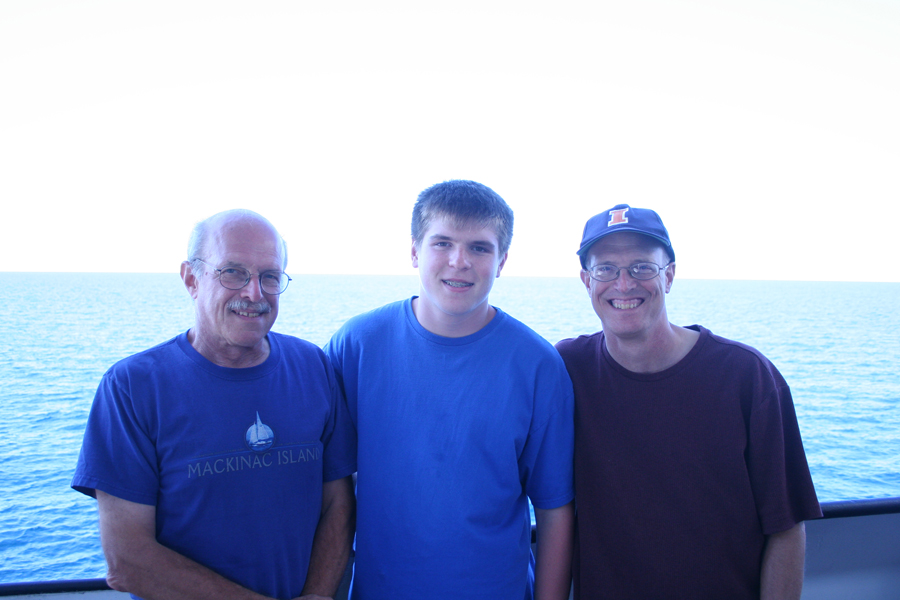 | | |
| --- | --- |
| Wisconsin is out of sight. | Michigan is out of sight. |
| | |
| Indiana is out of sight. | Upper Michigan is out of sight. |
| | |
| | |
| --- | --- |
| Our colors were flying from the rear of the boat. | |
Ludington, MI straight ahead.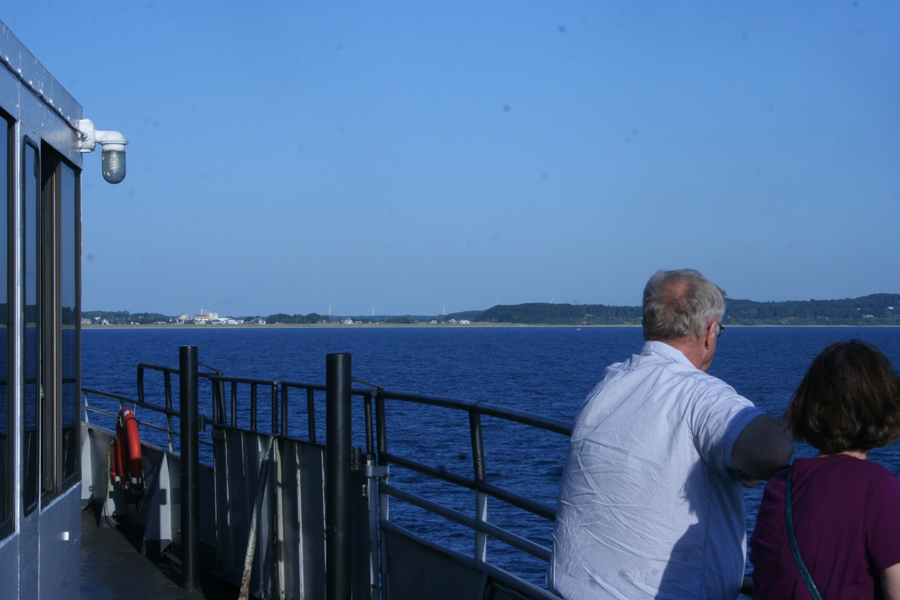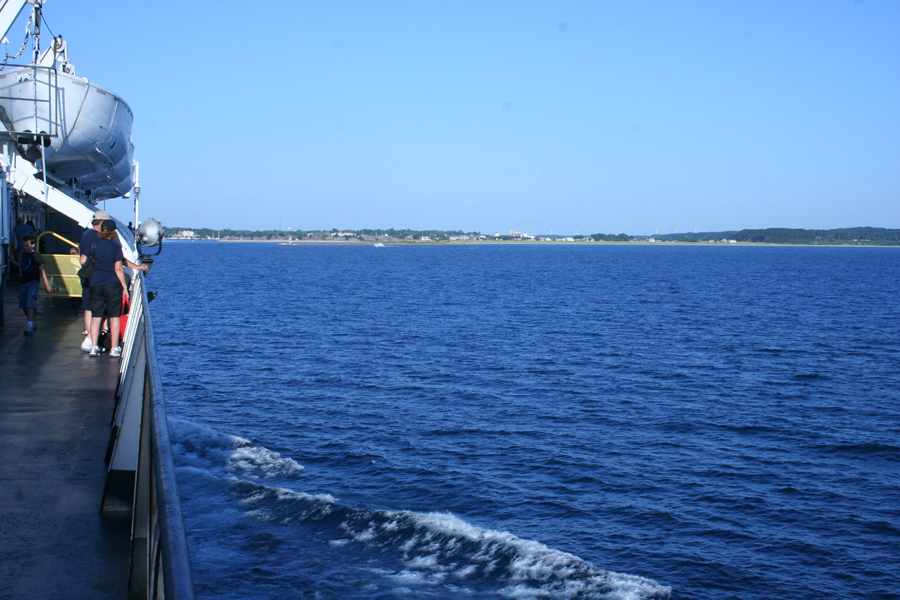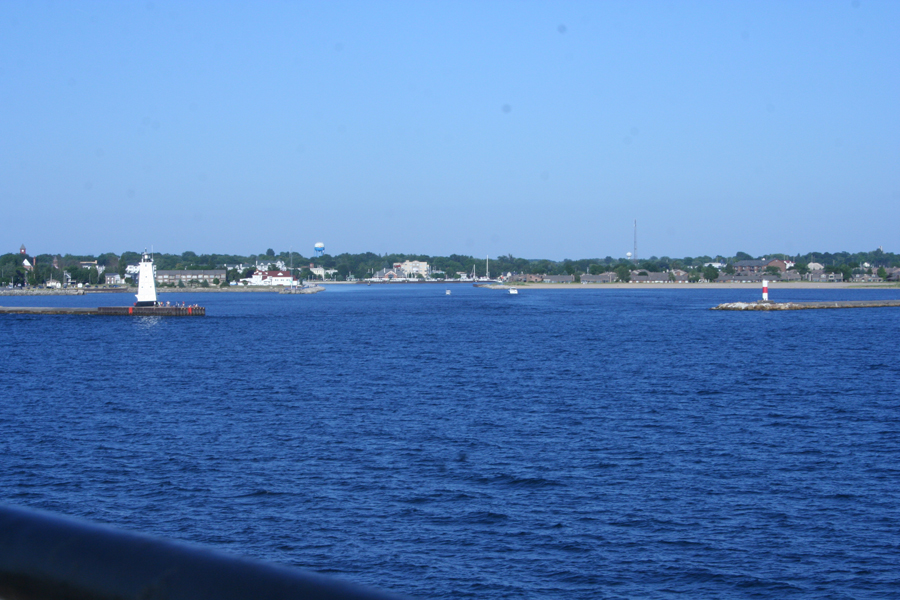 This is the control station at the rear of the boat, used for landing.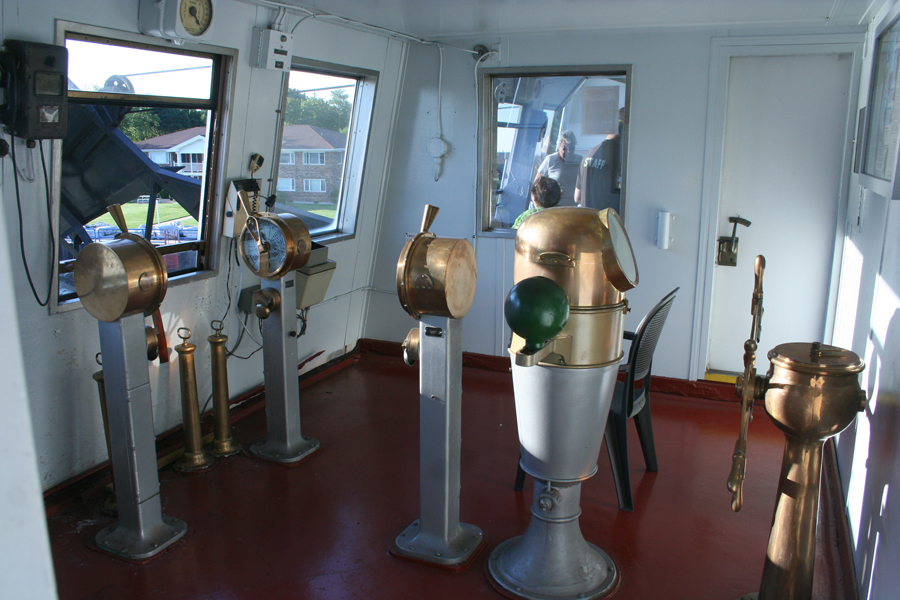 S S Spartan at dock in Ludington.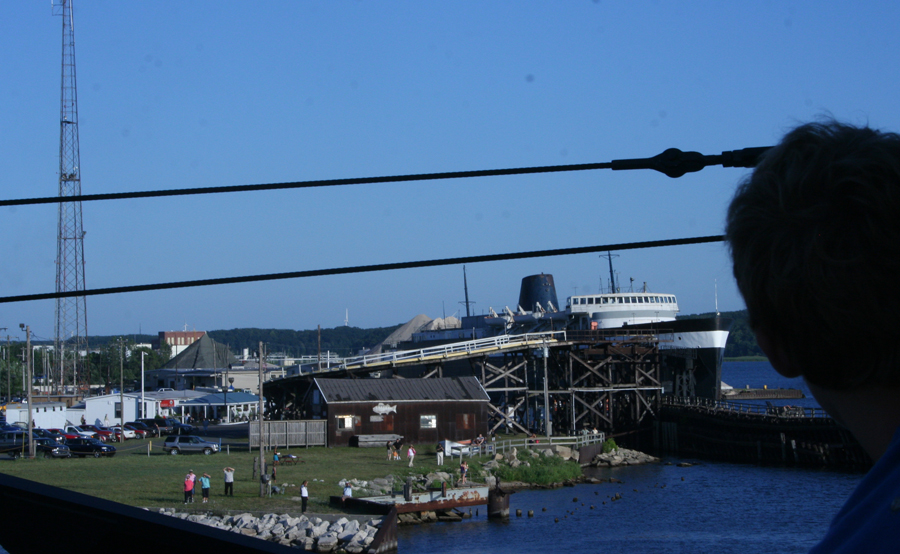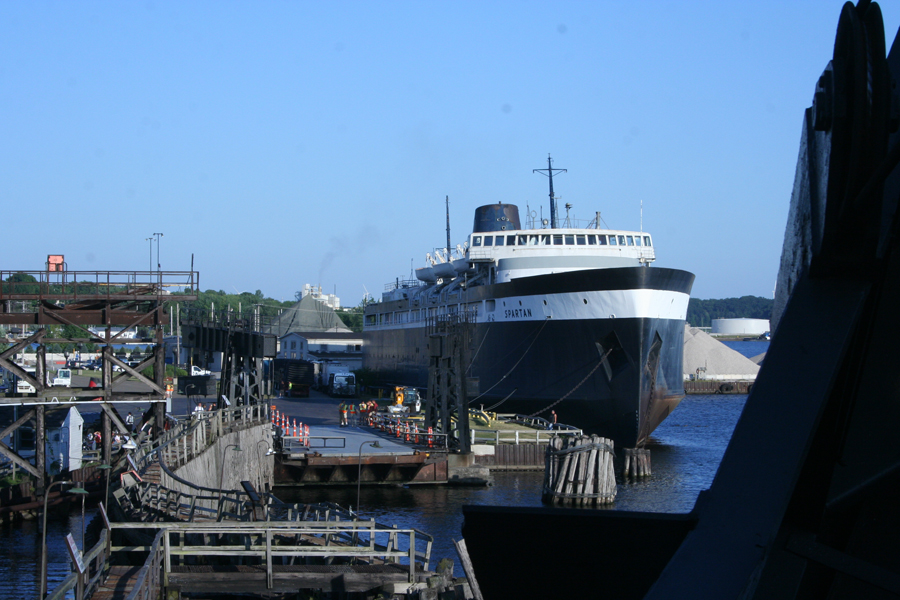 Here is the landing for Ludington, MI.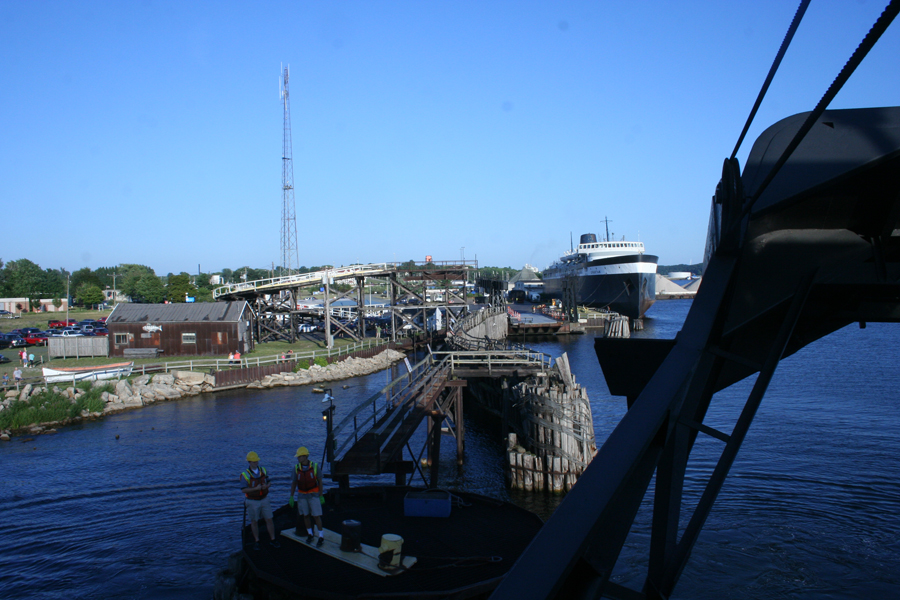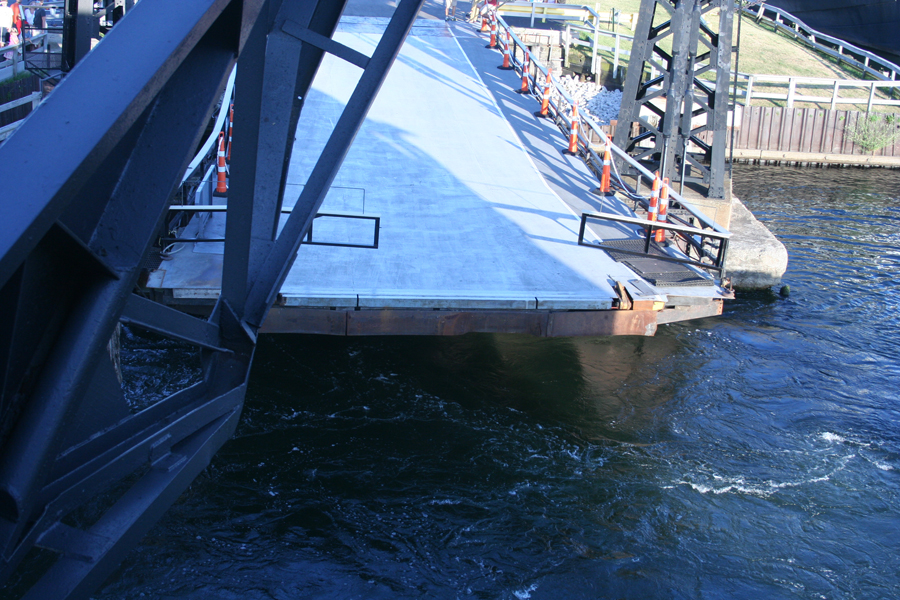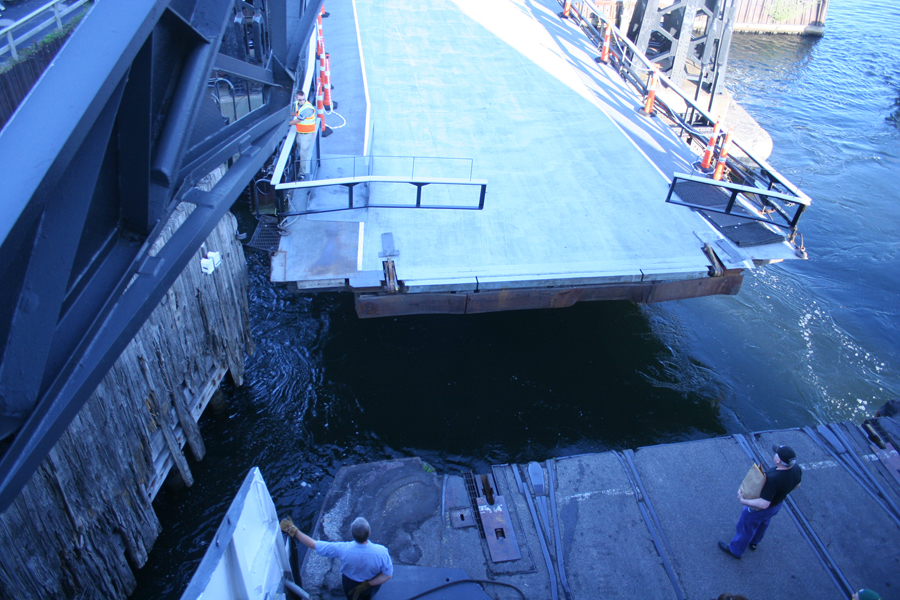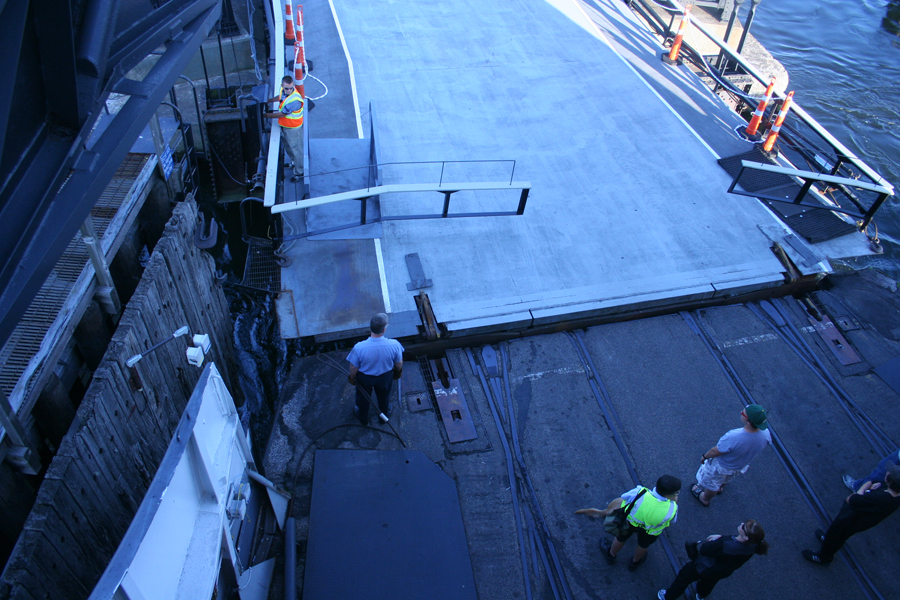 I took this shot of the S S Spartan after we docked in Ludington, MI.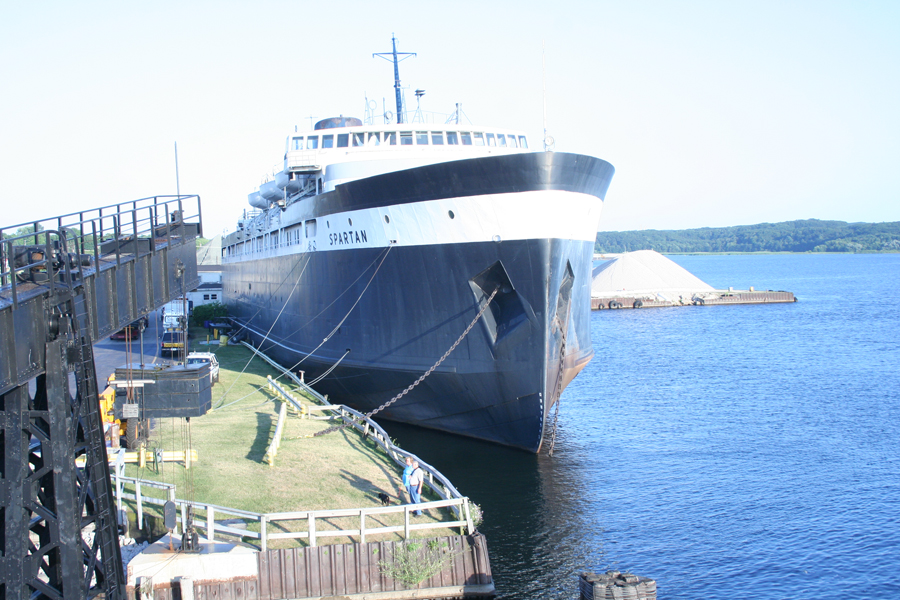 This page was designed and is maintained by Mike Condren.
Earlier issues of Recent Trains are available through the indexes.
If you would like to receive the next issue of Recent Trains,
request that your email address be put on the distribution list
by emailing me at mcondren@cbu.edu.