Recent Digital Photos
by Mike Condren
These images were all taken during a family trip to New Orleans.
June 10, 2006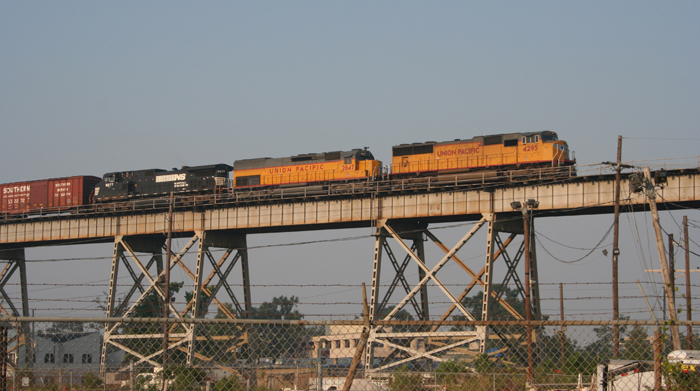 This UP train is stopped on the Huey P. Long Bridge in Jefferson Parish, LA awaiting another train that is stopped at the signal at the very end of the bridge.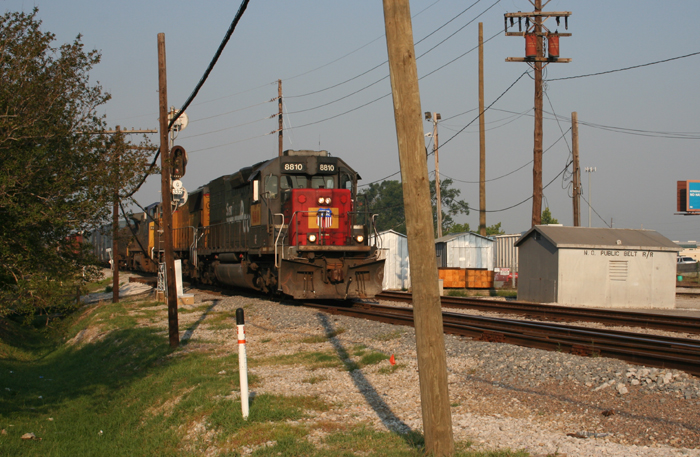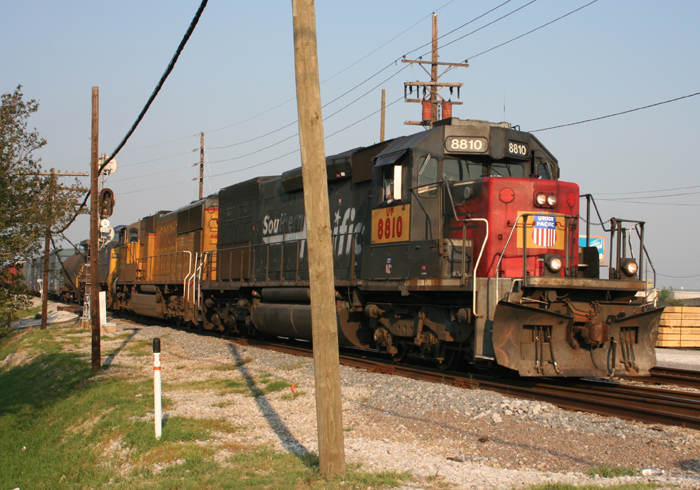 The train that had been stopped at the end of the bridge has kicked off his air and immediately gone into dynamics.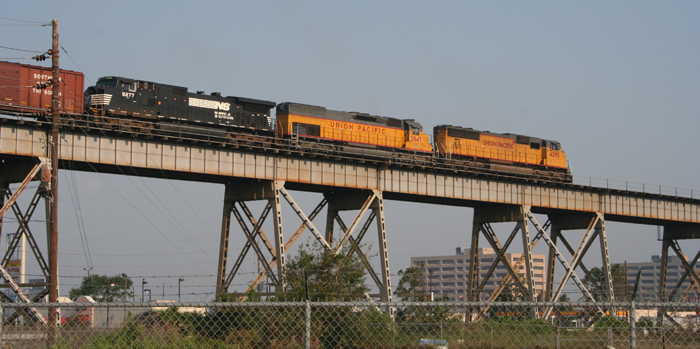 Our first freight has now started to move down the bridge via "power braking", leaving the brakes on and applying power pulling the train down the grade of the bridge approach.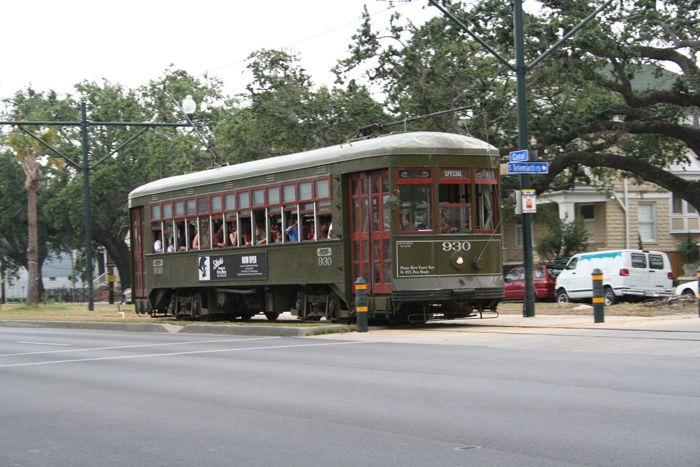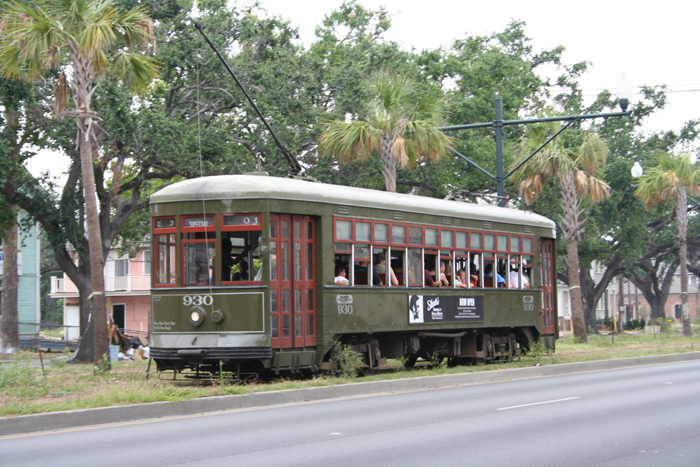 Hurricane Katrina destroyed the "new" street cars that were built for the restored Canal Street and City Park lines. The hurricane also destroyed the wiring along the Canal Street and St. Charles Street lines. As a result some of the St. Charles line cars are now running on the Canal Street line.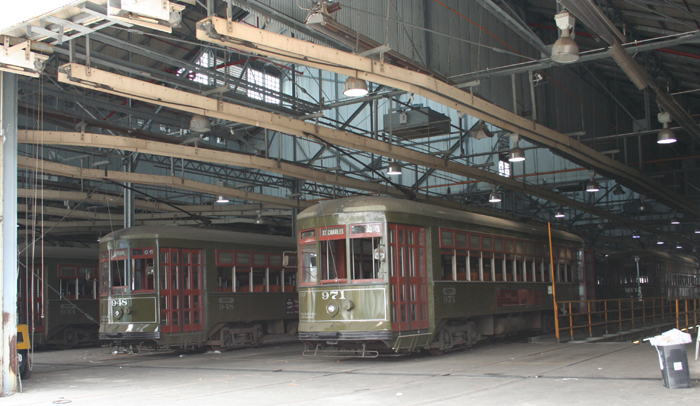 The isolated St. Charles Street car barn is nearly full of idled street cars.
June 11, 2006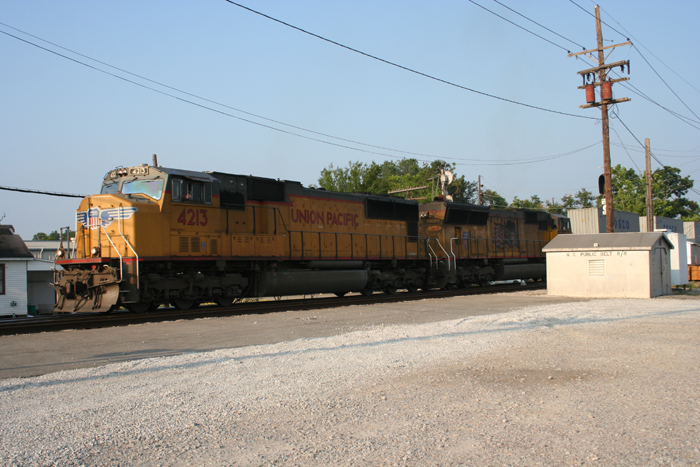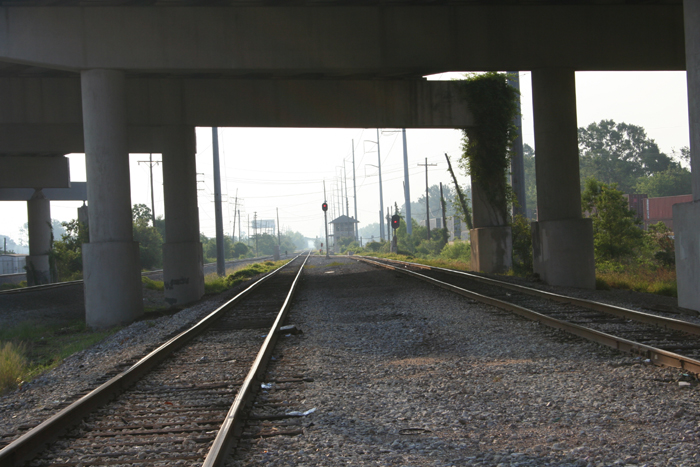 A UP stack train is slowly dropping down the approach to the Huey P. Long Bridge across the Mississippi river and past the East Bridge Jct. tower along side the Earhart Expressway.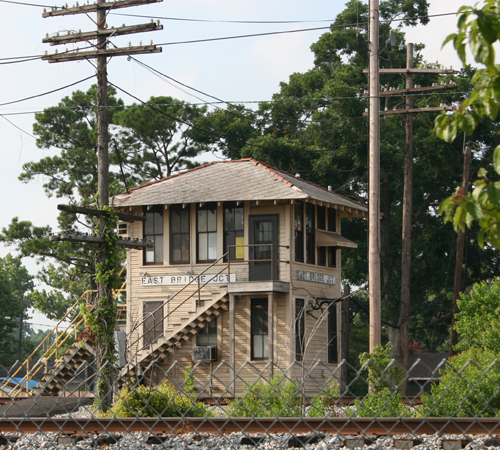 New Orleans Public Belt Railway East Bridge Jct. tower that controls the approach to the Huey P. Long Bridge.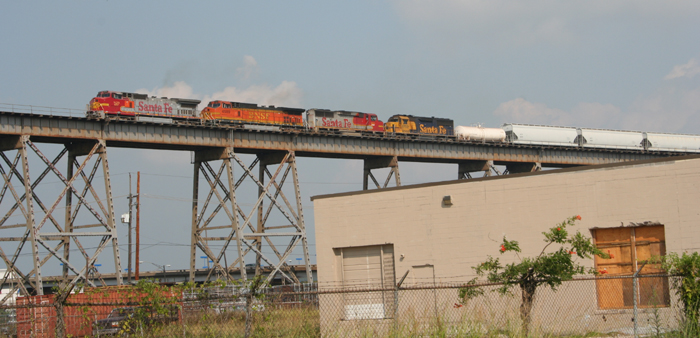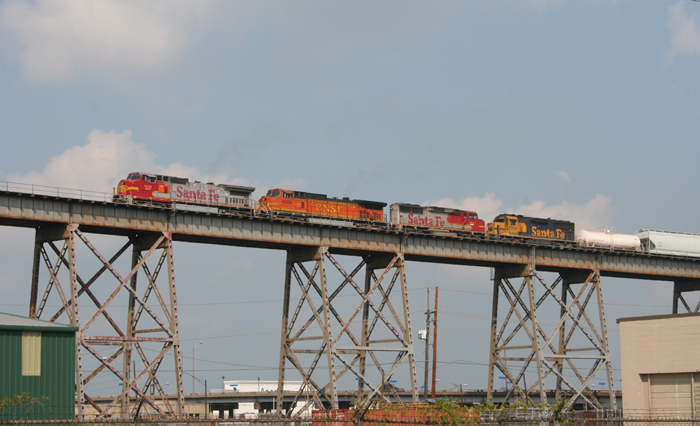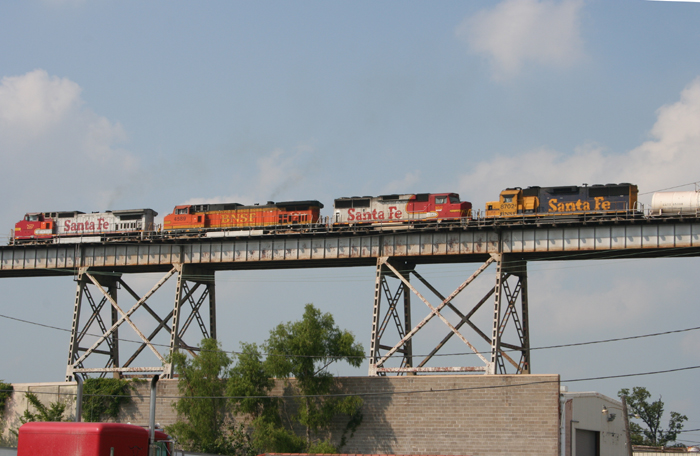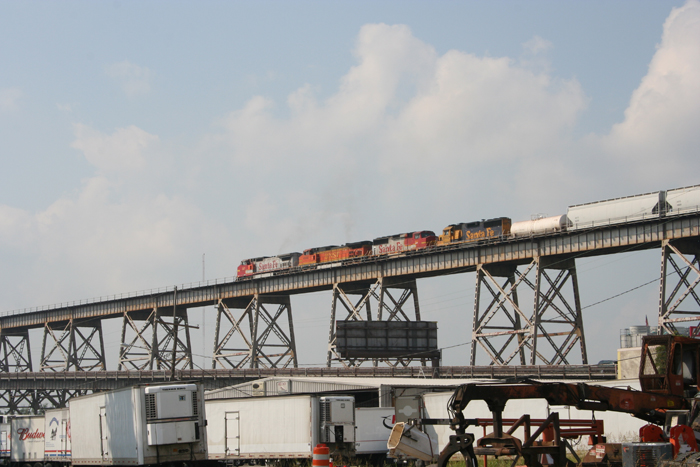 A westbound BNSF is crossing the Huey P. Long Bridge.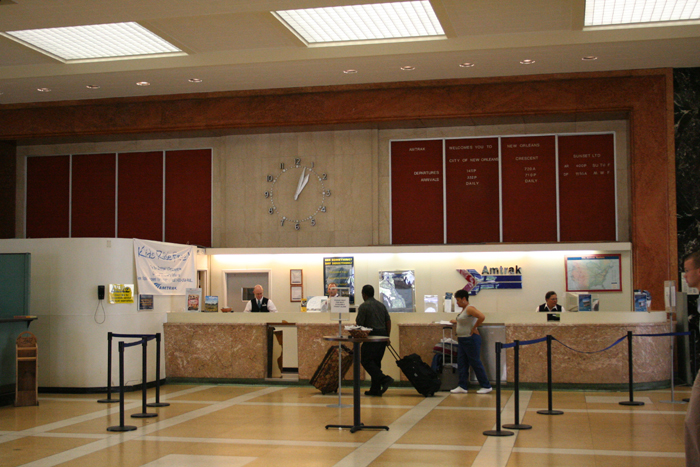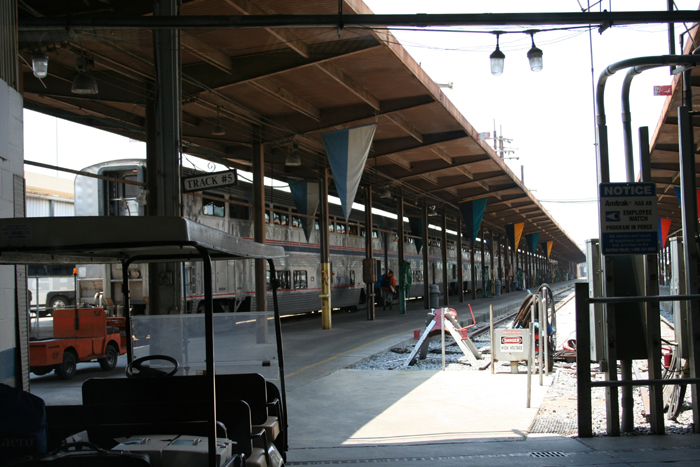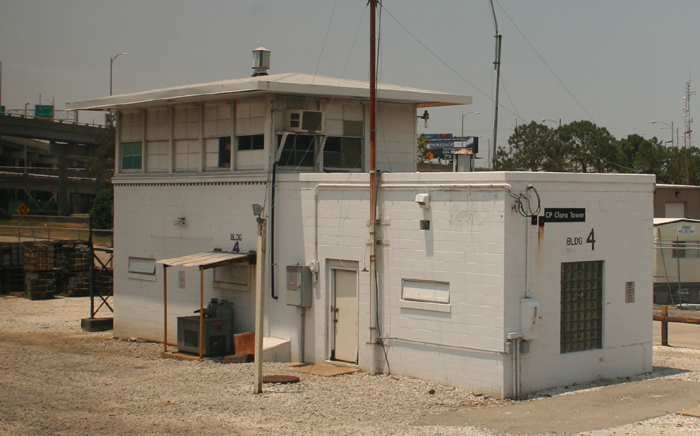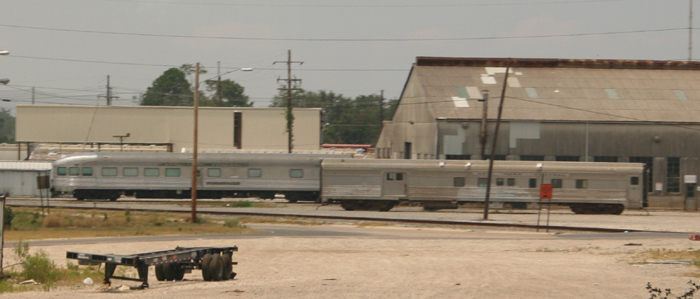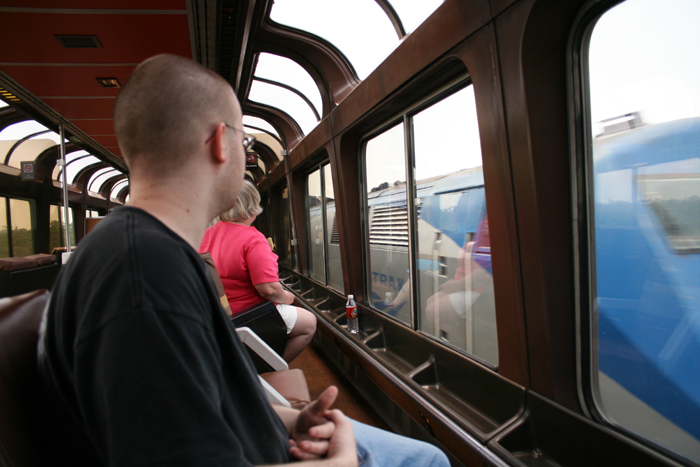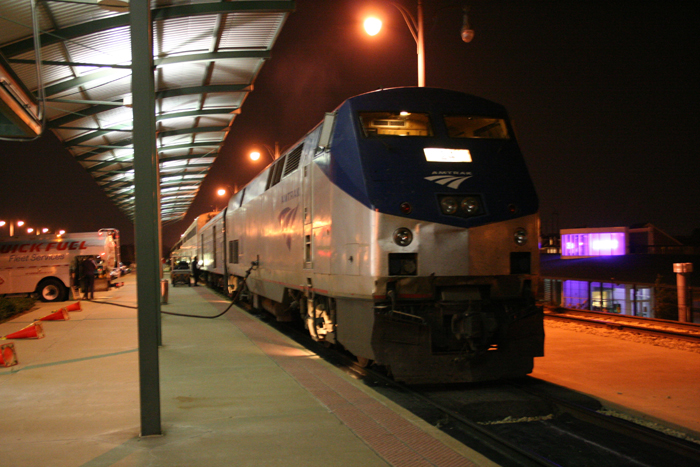 Our return trip was via the "City of New Orleans. The first image is of the ticket window inside Union Passenger Terminal followed by the equipment awaiting our loading. As we depart we pass CP Claire Tower and the KCS yard where a ex-NYC boat tail obs is being shopped. Then we see the meet of the "Citys" at speed, at least #59 is at speed. The last image is in Memphis after our arrival.
This page was designed and is maintained by Mike Condren. If you have materials
that you would like to contribute, contact me at mcondren@cbu.edu