Recent Digital Photos
by Mike Condren
Feb. 12, 2006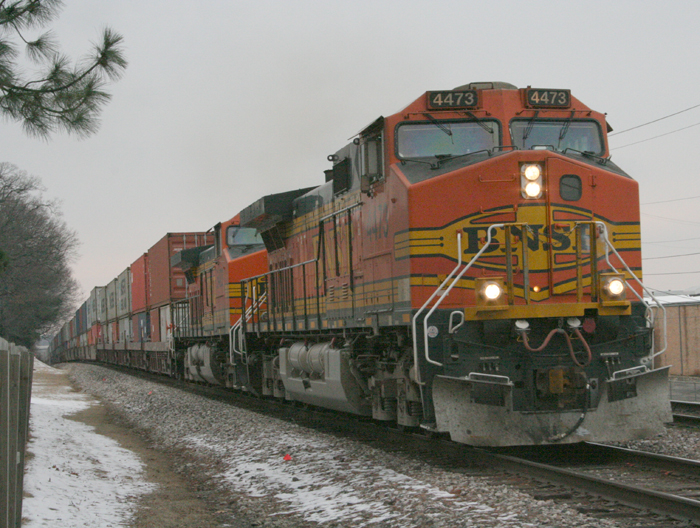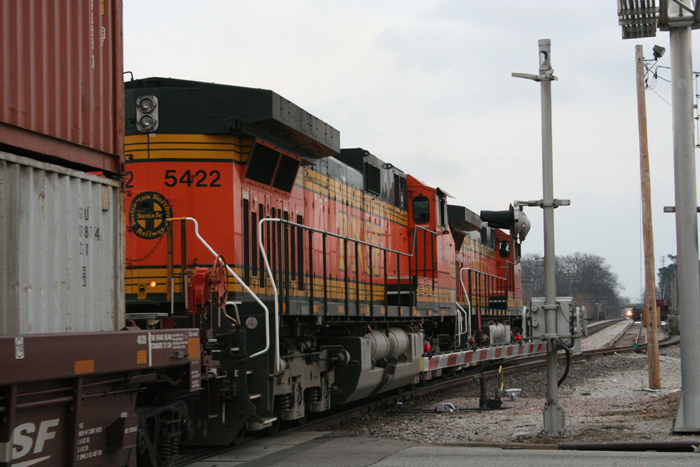 A BNSF stack track is approaching the crossing at Knight-Arnold Road on a cold Feb 13, 2006. Note the trace of snow in the shadows and the rolling nature of the tracks through Memphis.
Feb. 25, 2006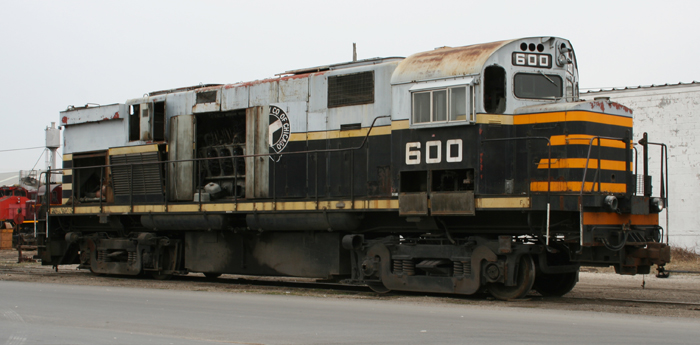 Former Belt Railway of Chicago #600 C425 is seen as a parts supply for the A&M.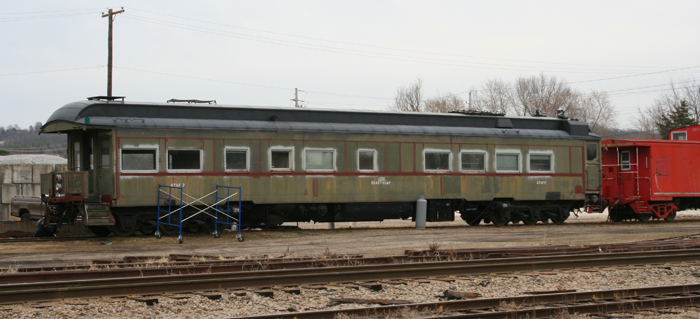 Equipment in storage/under restoration at Fayette Jct. along the Arkansas & Missouri line.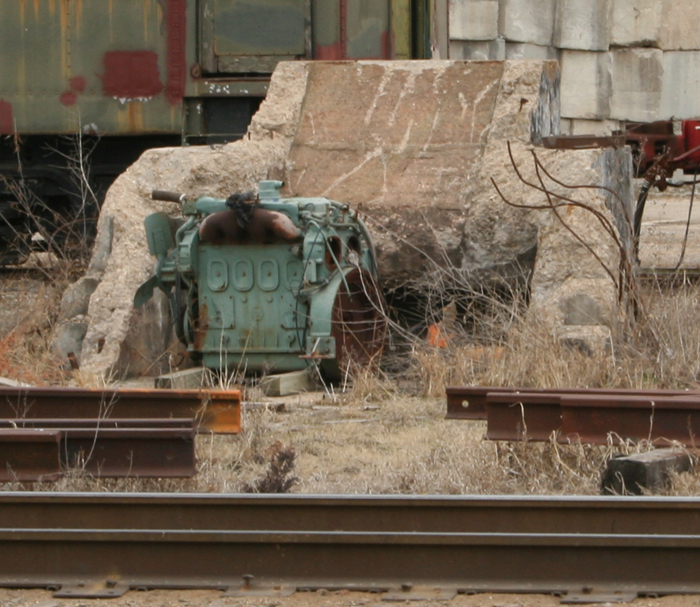 This is the base of the former Frisco coaling tower at Fayette Jct. AR.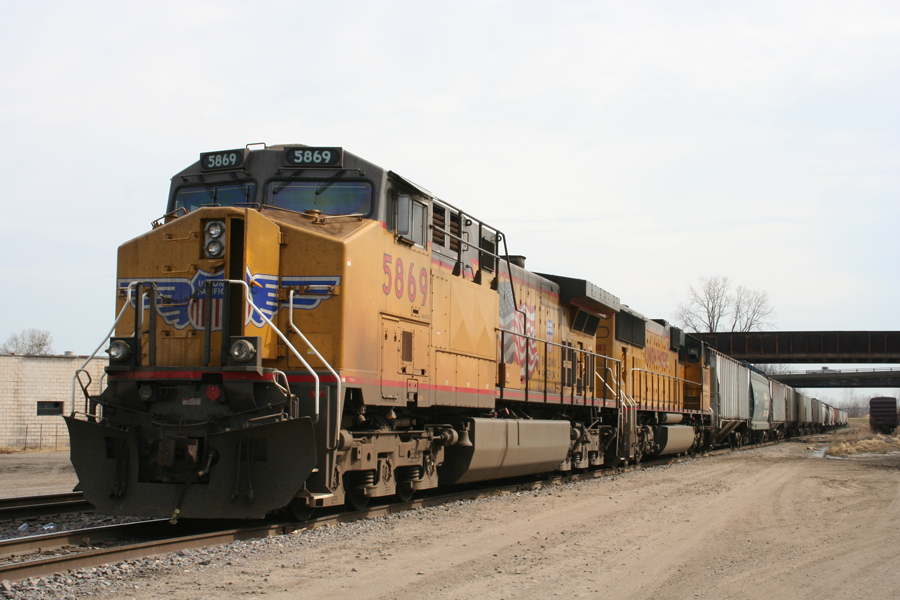 UP #5869 leads an empty grain train preparing to leave Van Buren, AR.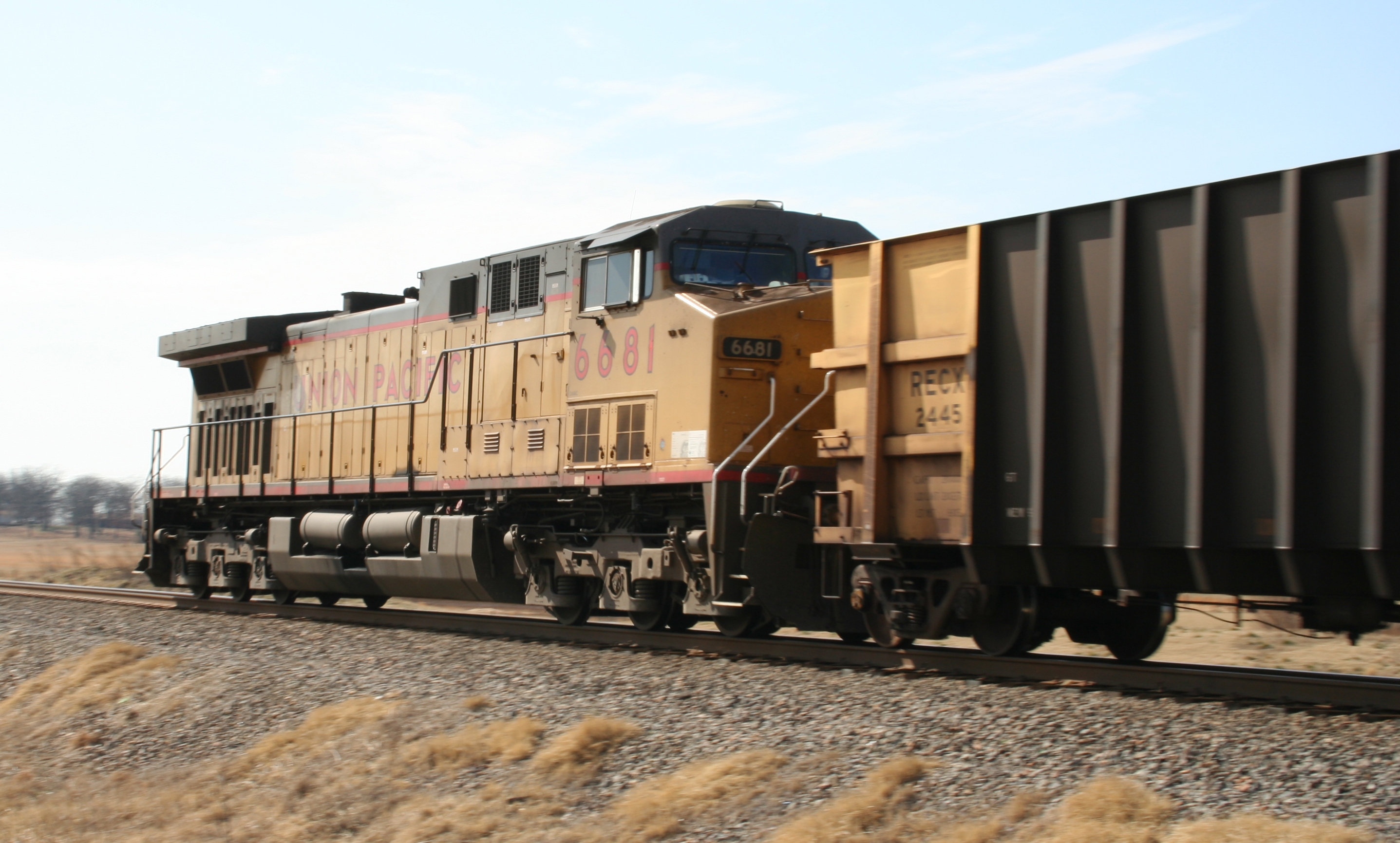 An eastbound coal train is between Van Buren and Alma, AR.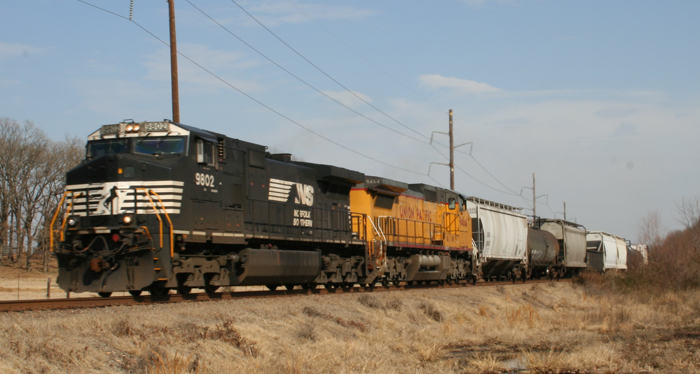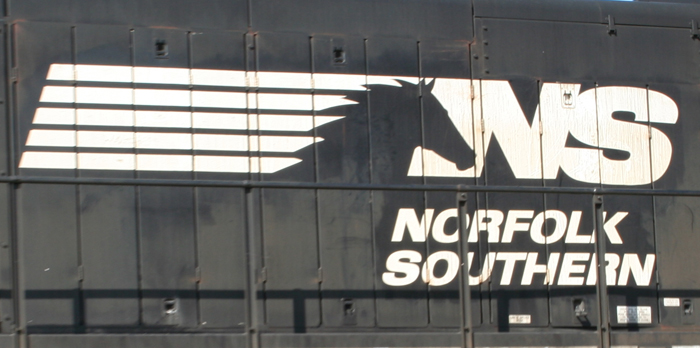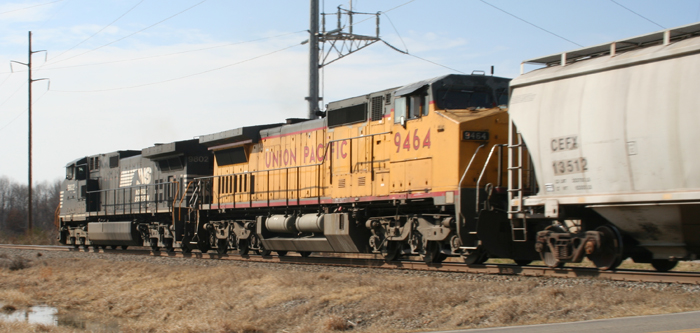 NS #9802 leads this westbound freight out of the Dyer siding.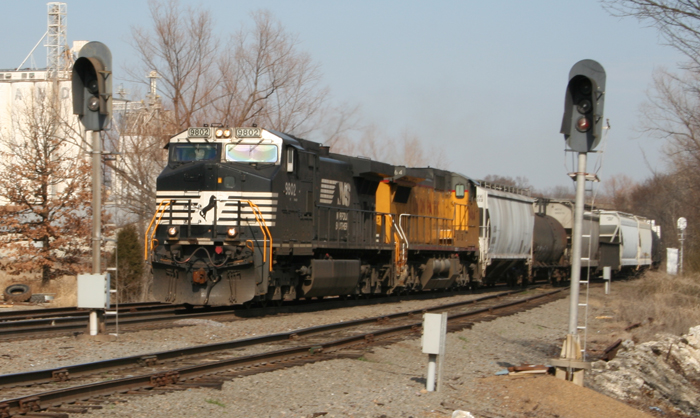 NS #9802 leads a northbound freight into the passing track at Van Buren.
Feb. 26, 2006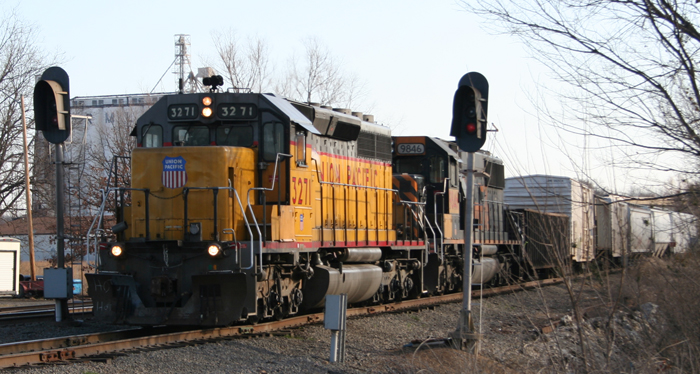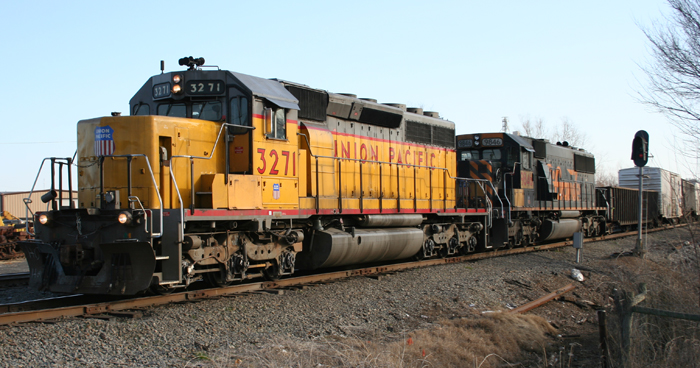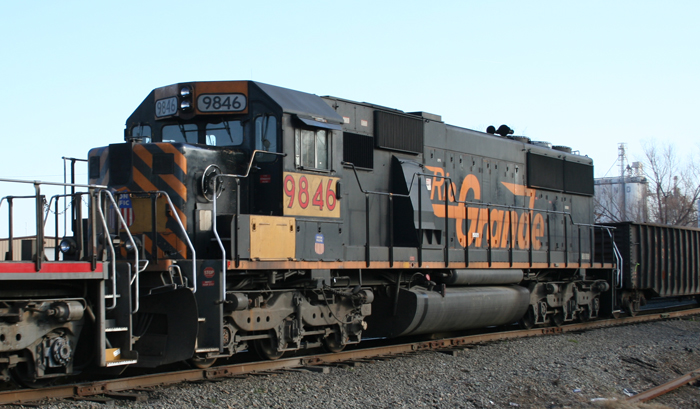 UP #3271 leads a northbound freight into the passing track at Van Buren.
April 13, 2006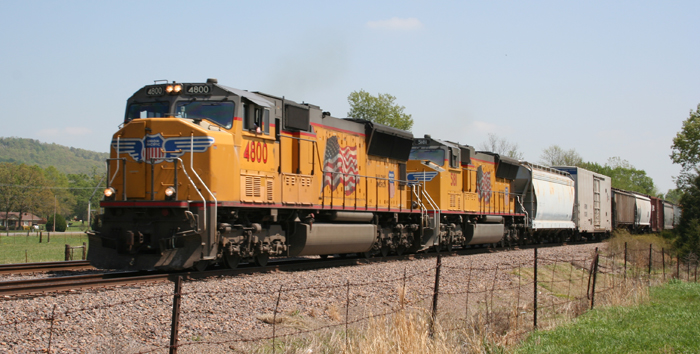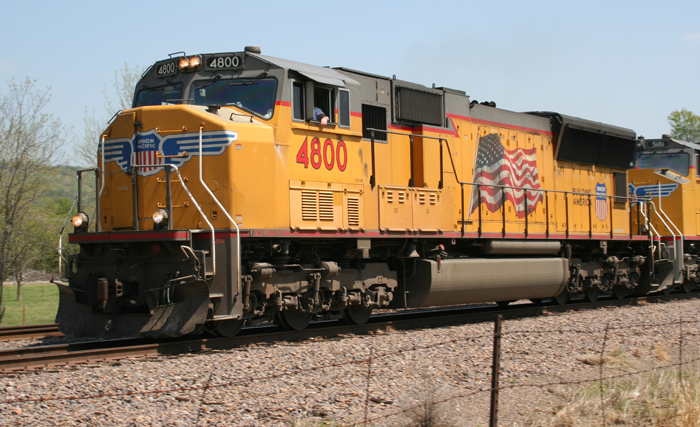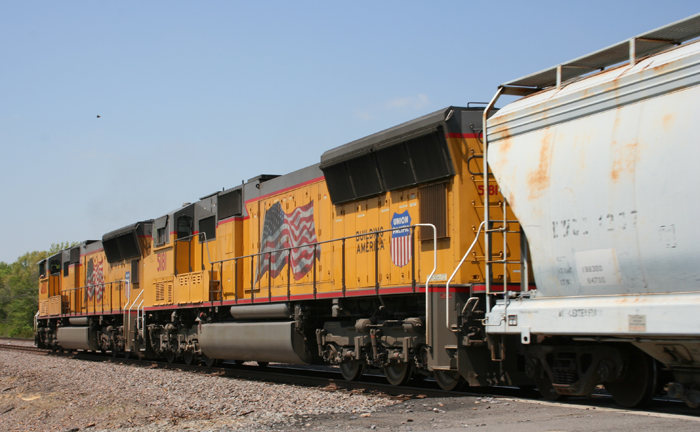 UP SD70 #4800 leads a westbound freight toward a meet at Worthen, AR.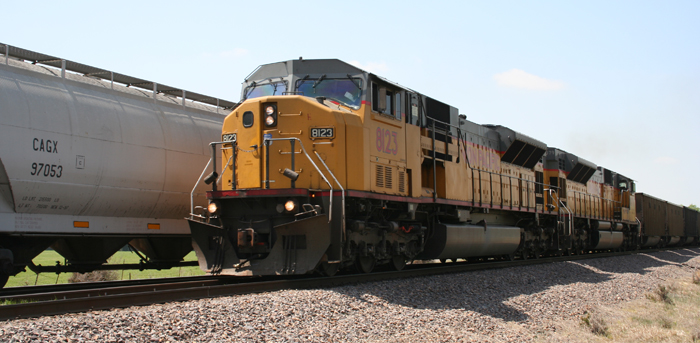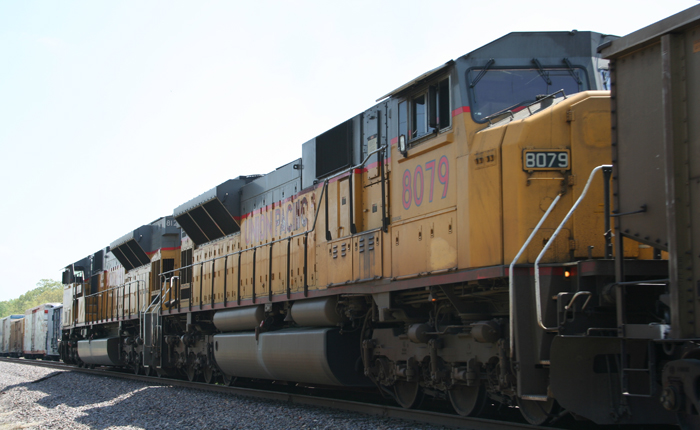 At Worthen UP SD-9043 #8123 leads a coal train eastbound while the westbound with #4800 takes the siding.
April 14, 2006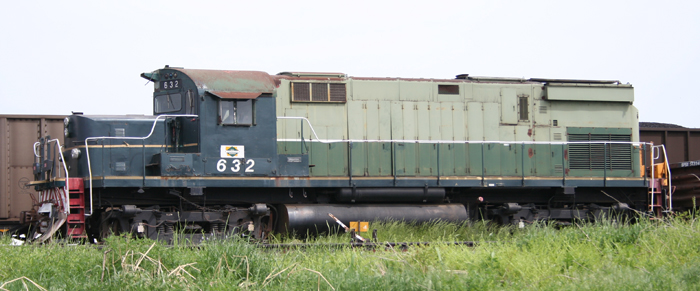 A former Iowa Northwestern #632, a MLW unit, nee-BCR is in Van Buren, AR.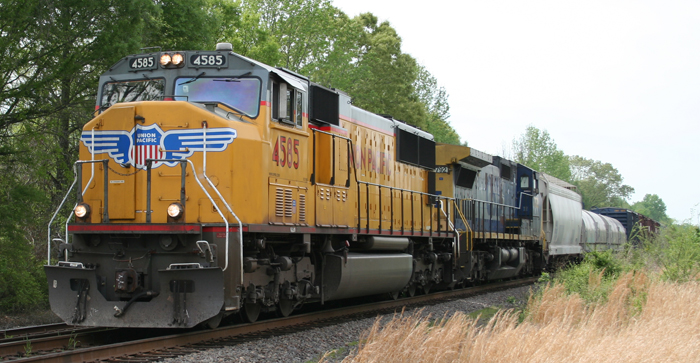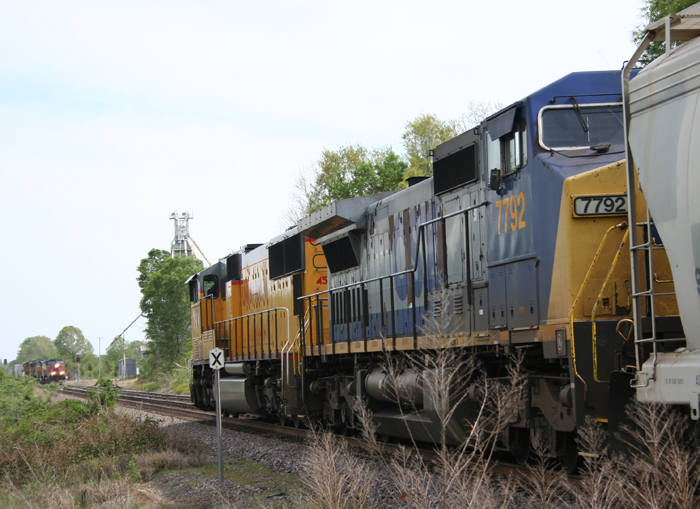 A meet at Blackwell, AR with the SP unit leading its train in to the siding after UP #4585 arrived.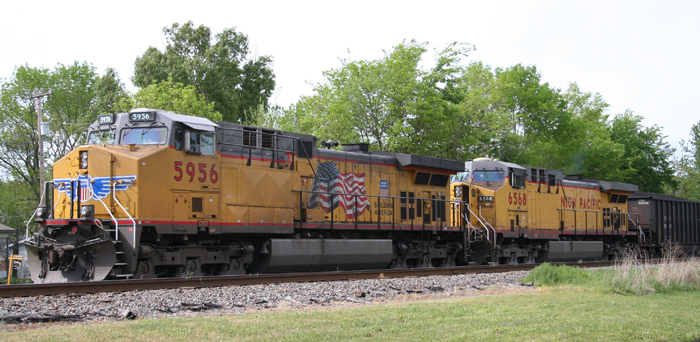 This train was waiting in a siding at Mayflower, AR.
April 20, 2006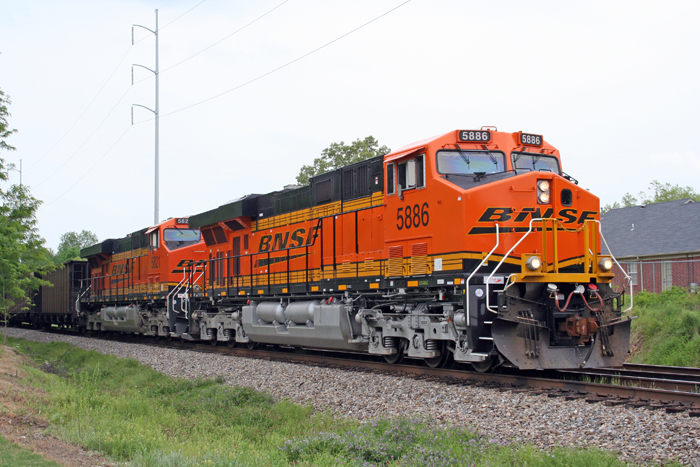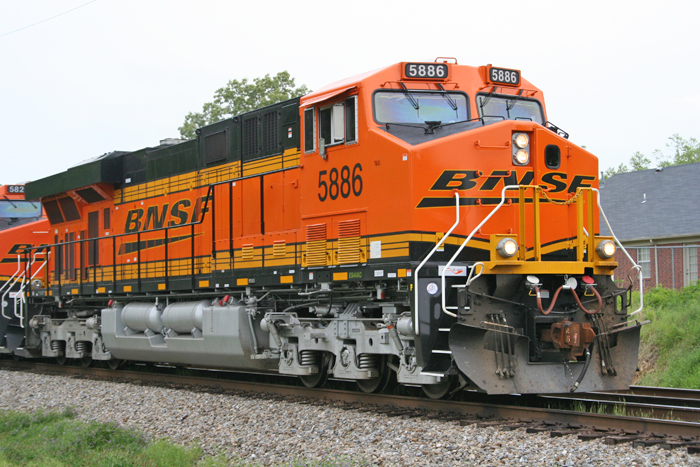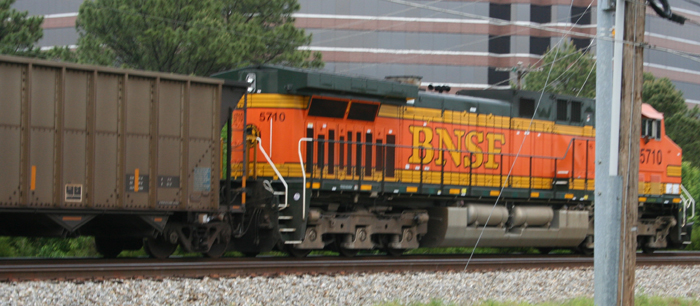 An empty BNSF unit coal train sitting on the main at White Siding with the head end just short of Estate Road with the DPU opposit St. Francis Hospital.

This train sits on the NS main in Memphis.
April 22, 2006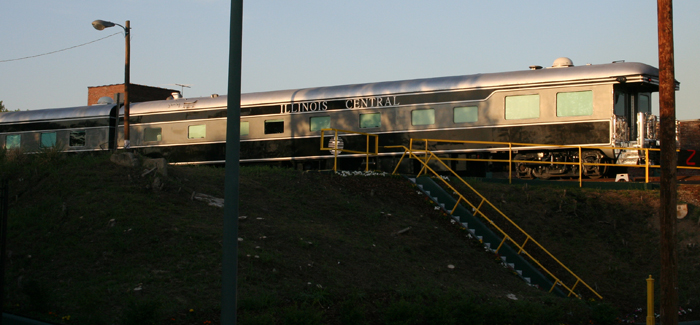 A couple of IC business cars are parked on the business car track at Central Station Memphis.
May 3, 2006
Amtrak P42 #22 is seen on the point of City of New Orleans #59 in Memphis Central Station.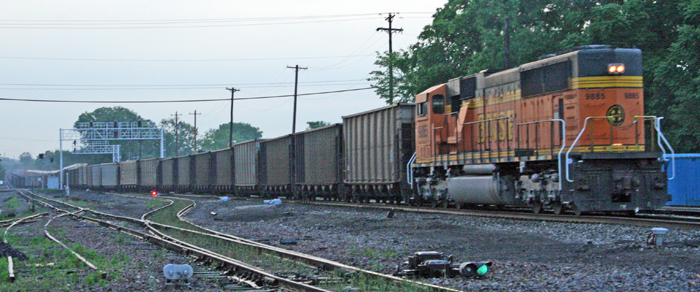 A loaded coal train is seen eastbound at CN Jct.
May 19, 2006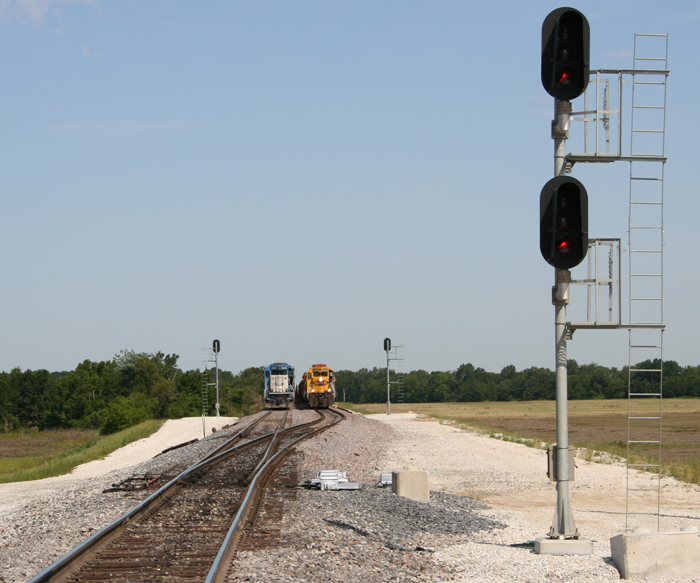 A BNSF train sits on the main as a second train passes on the siding at Critco Siding.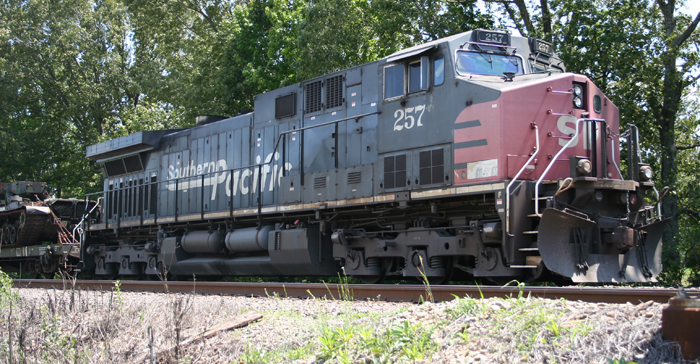 A very rare beast, un-patched SP #257 sits in the passing track at Blackwell, AR. This was just one of several trains standing still during what appeared to be a maintenance window on the Van Buren Subdivision.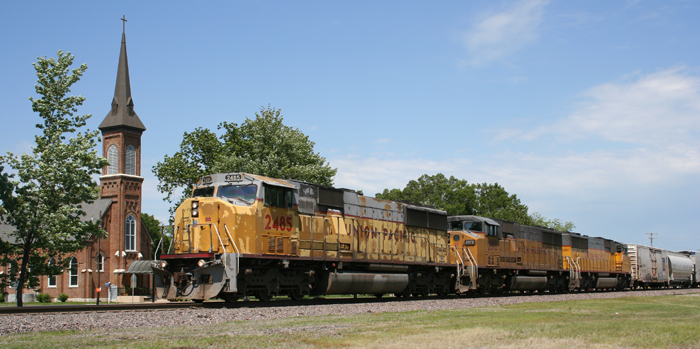 This poor SD needs a patch, or a series of patches as it sits in Atkins, AR. Gone are the when UP engines like #2485 seen here would be spotless.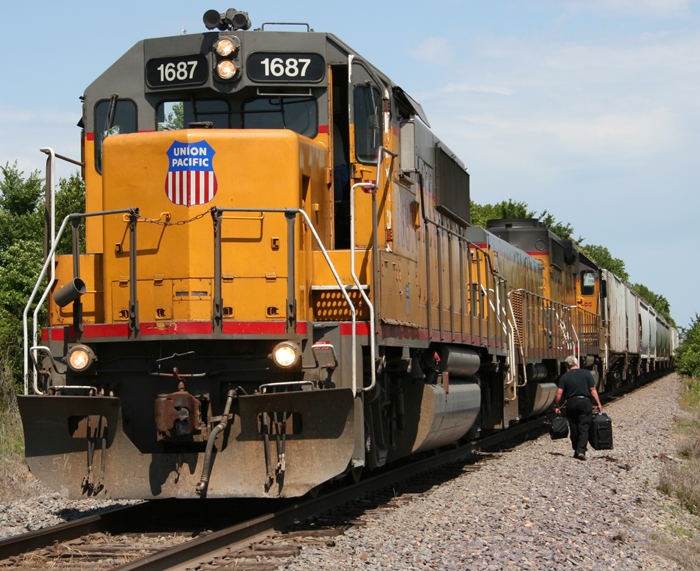 The Van Buren Sub local is seen here being re-crewed on the mainline near the east end of the Worthen passing track near Pottsville, AR.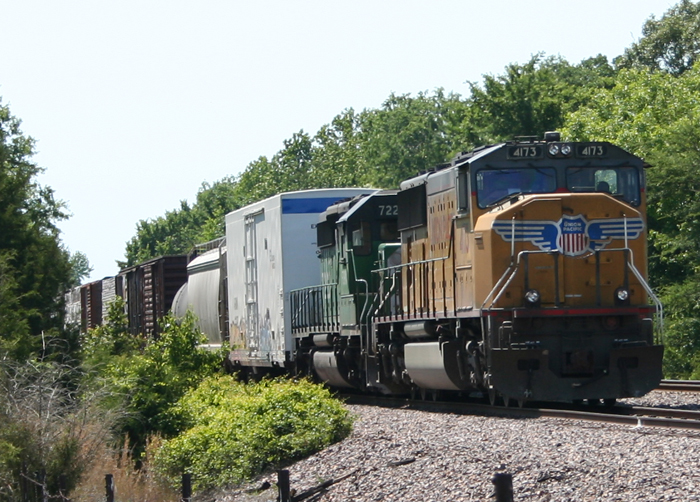 UP #4173 is stopped on the main at Worthen, AR.
May 20, 2006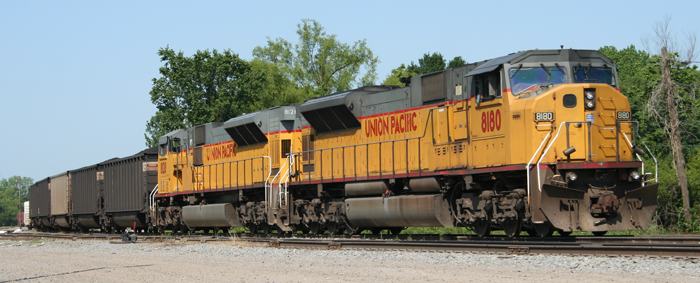 A loaded unit coal train awaits a new crew at Van Buren, AR.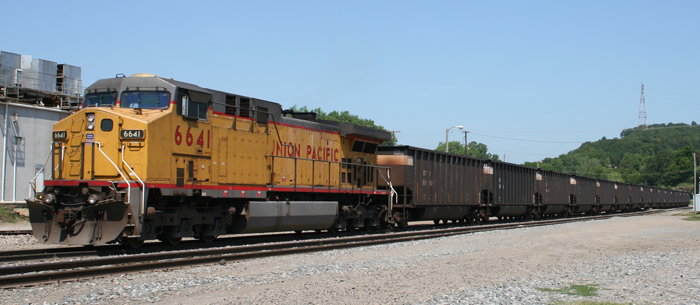 An empty unit coal train is seen leaving Van Buren and crossing the A&M.
May 21, 2006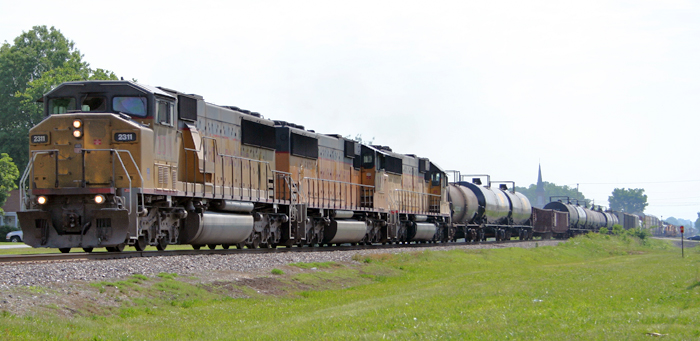 A westbound UP train is seen at Atkins, AR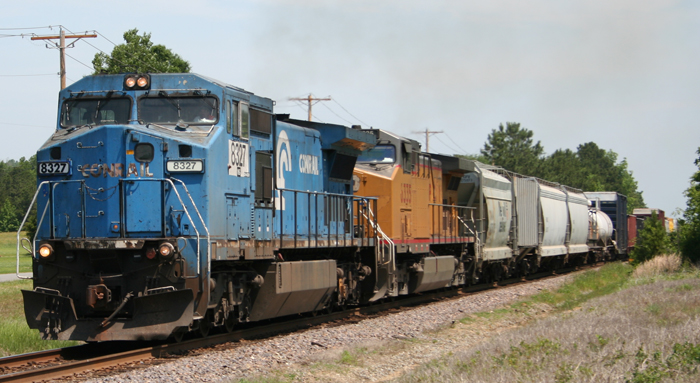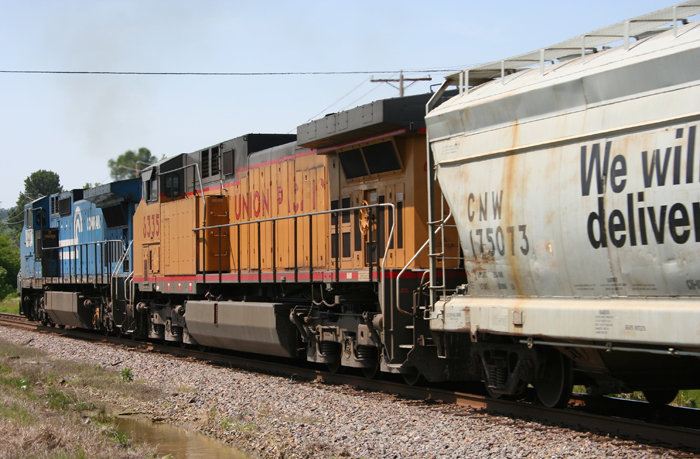 An eastbound UP train is led by NS, ex Conrail #8327 in this scene just west of Mayflower.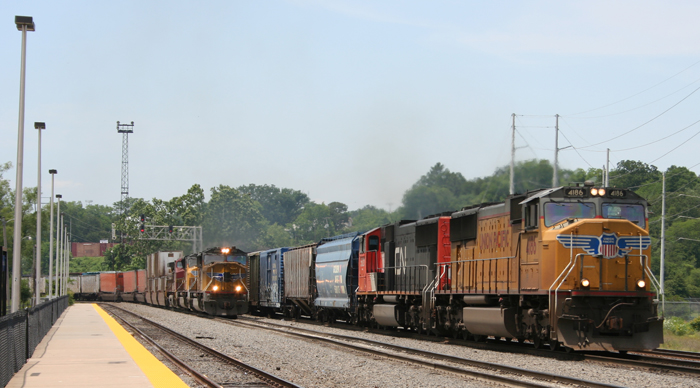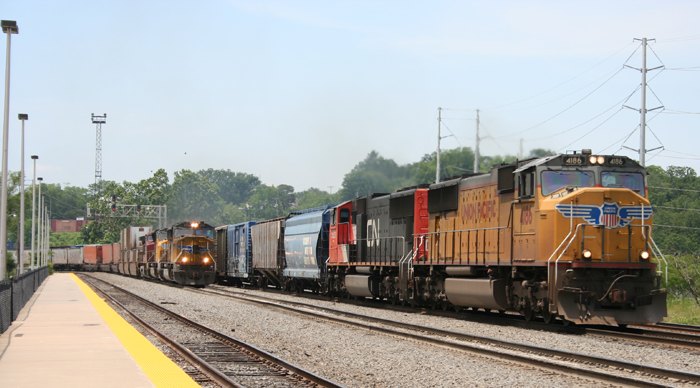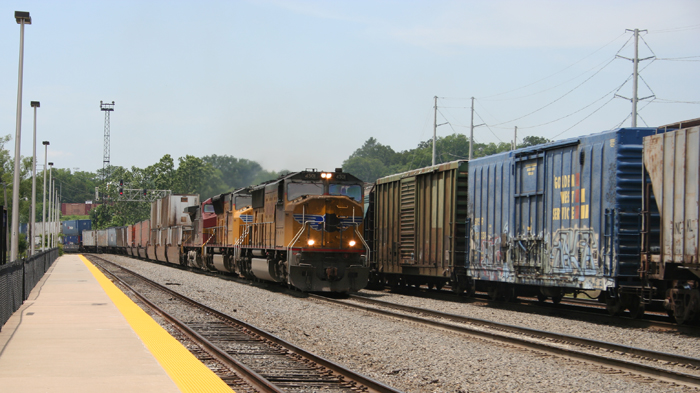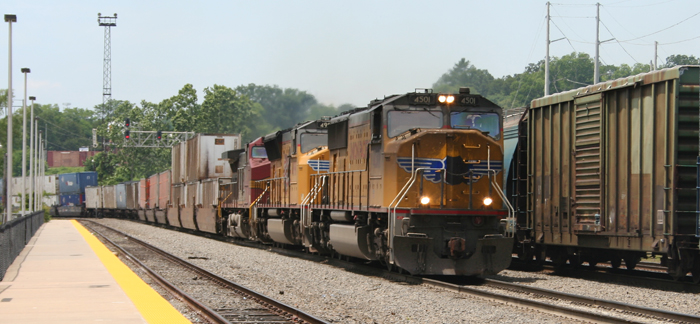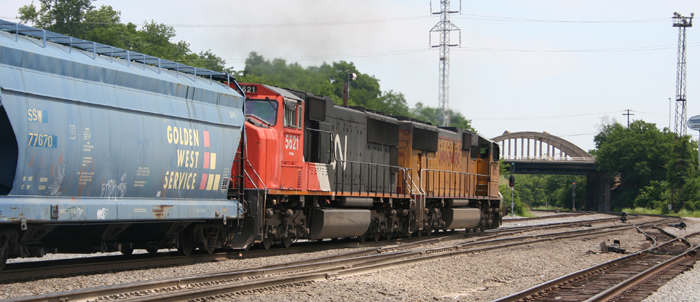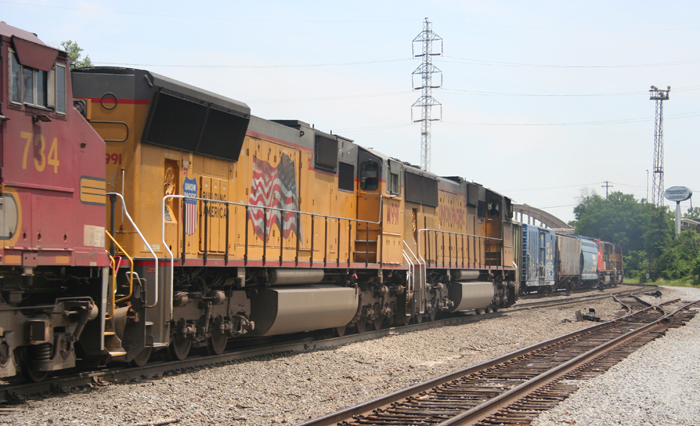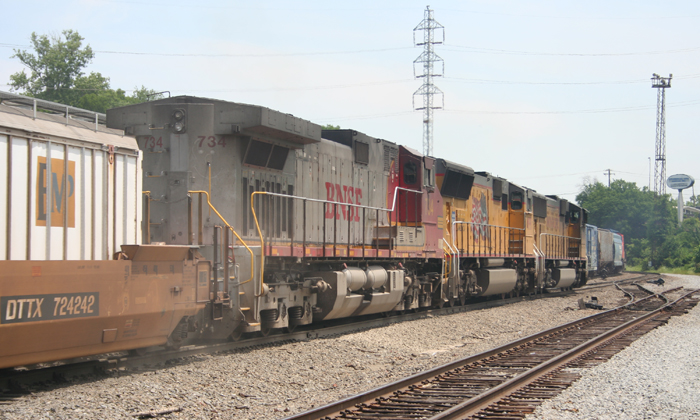 Two UP freights race through the Little Rock Amtrak station area. The general merchandize has a "clear" signal while the stack train has an "approach" and is running considerably slower than the other freight. Note the trailing unit on the stack train, a red and silver "Warbonnet" lettered BNSF.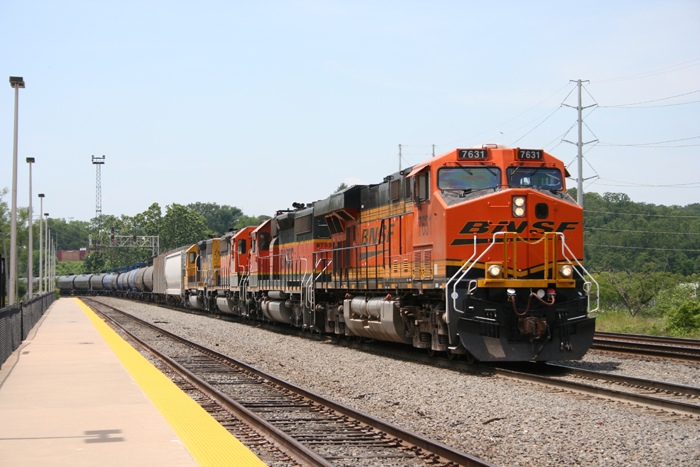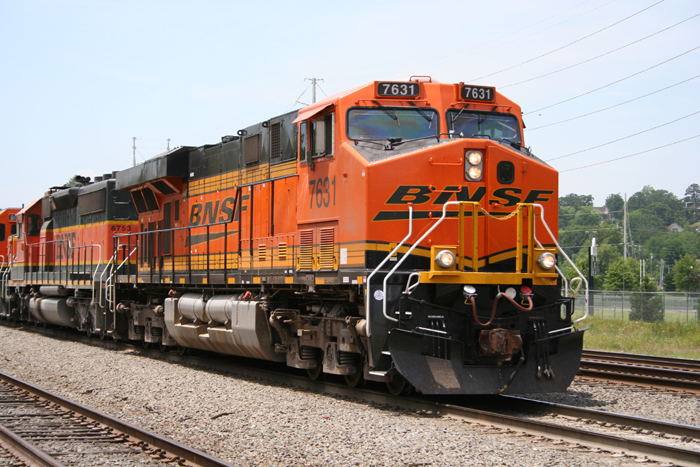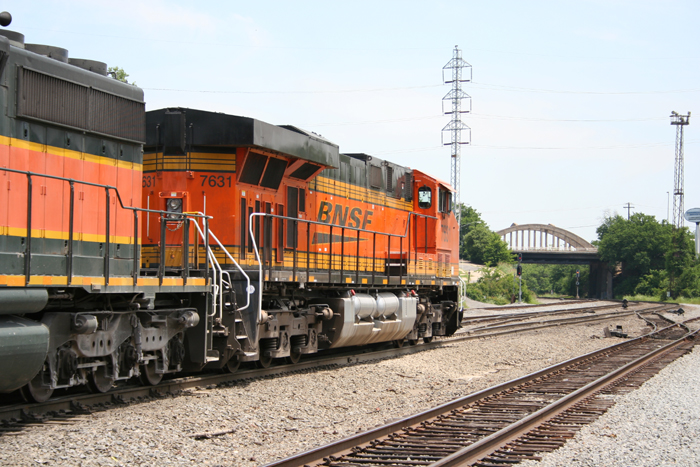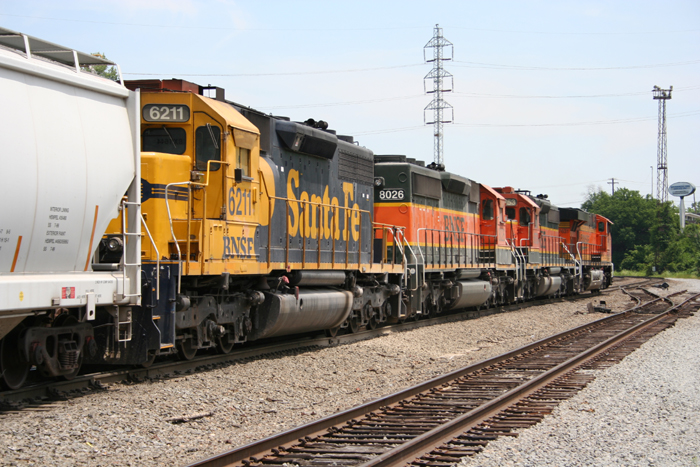 This BNSF run through train has 4 units. However, from the sound of things, only the"wedge" was working.
This page was designed and is maintained by Mike Condren. If you have materials
that you would like to contribute, contact me at mcondren@cbu.edu