Recent Digital Photos
by Mike Condren
Jan. 3, 2006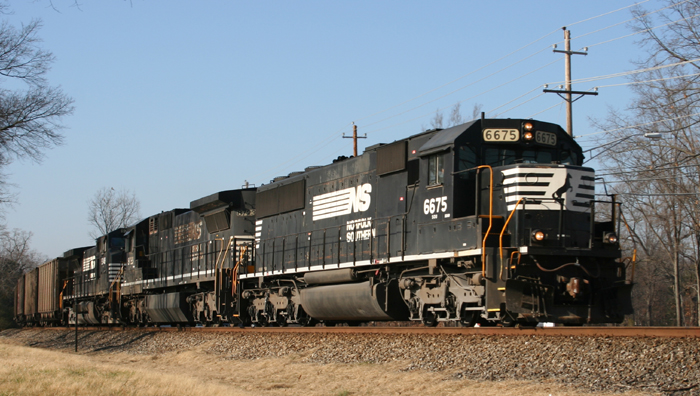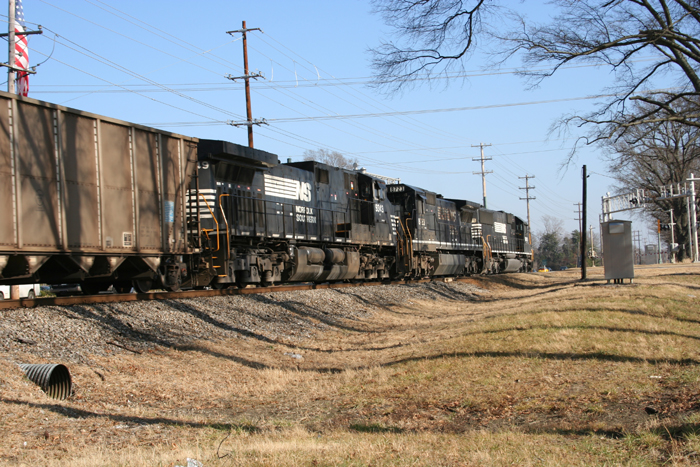 An eastbound NS general merchandise train is approaching the Houston Levee crossing in Germantown.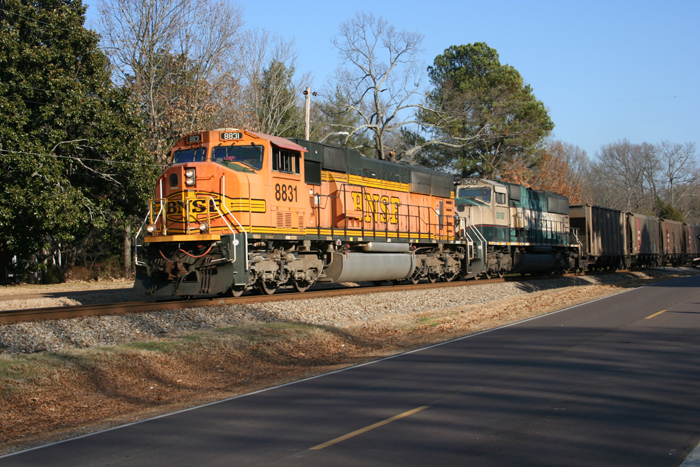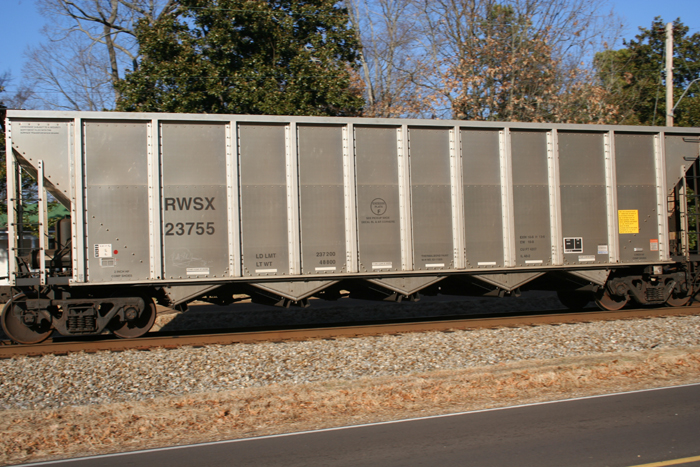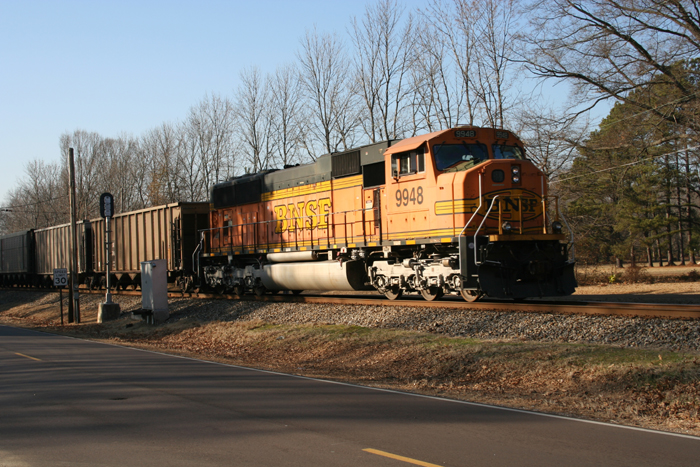 Empty coal train on the NS westbound in Collierville for interchange to the BNSF in Memphis. There were several new Ortner rapid discharge cars in the train with a single DPU on the rear.
Jan. 7, 2006
| | |
| --- | --- |
| In the early morning hours of Jan. 7, 2006, three illustrious railfans headed west in search of trains in the Razorback state. At about milepost 217, the driver noticed movement on the tracks headed southbound under I40. A quick decision was made that you must try to shoot the first train of the day. As we passed over the tracks, the driver moted a northbound passing the Brinkley station so we made a quick exit. Heading north on US 45, we found a clear view of the tracks, and the trio prepared their new Canon Rebel Digital XTs for action. Caught here is the recently freed from having to work any more, Frank Greene and still employeed Kenny Young. | |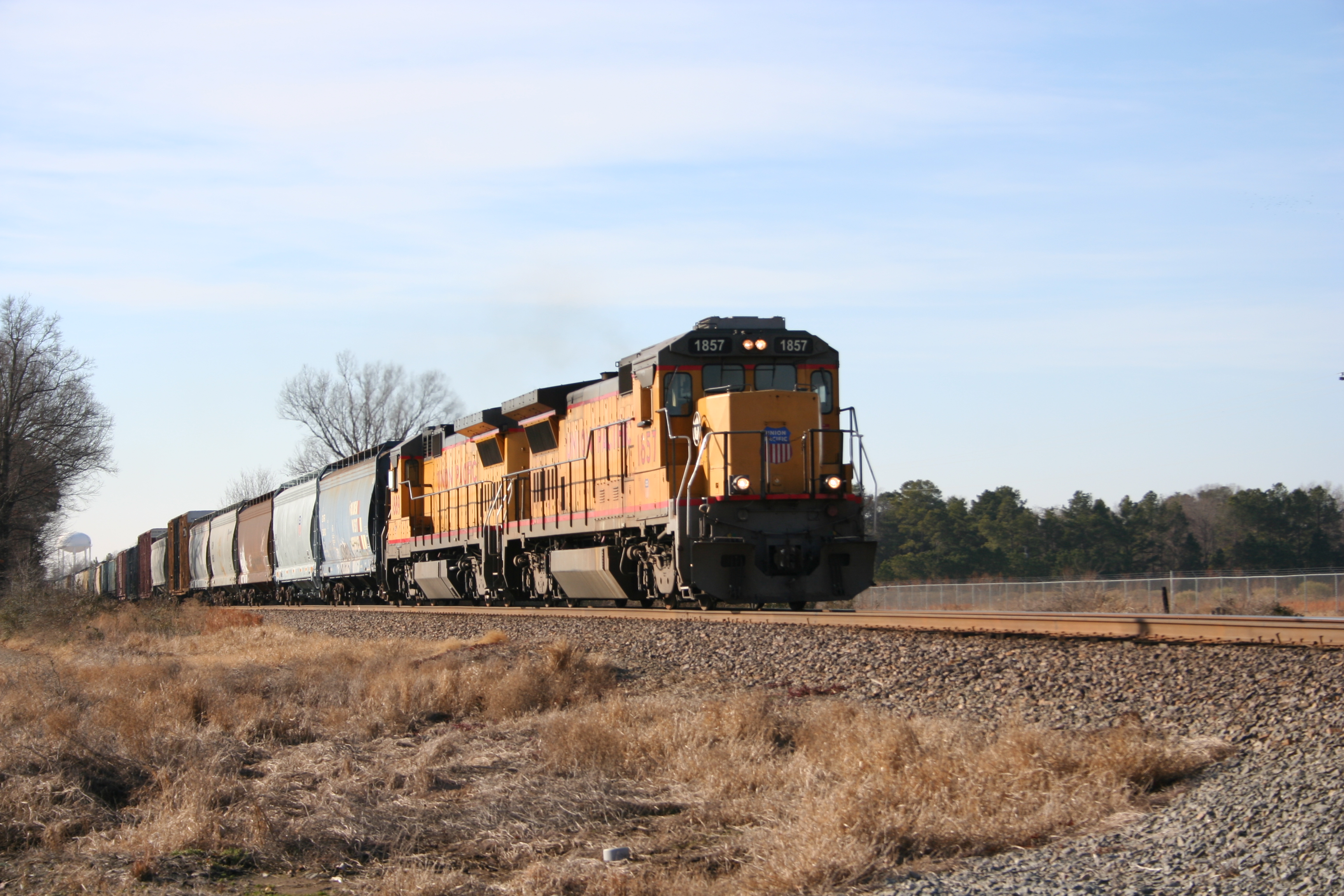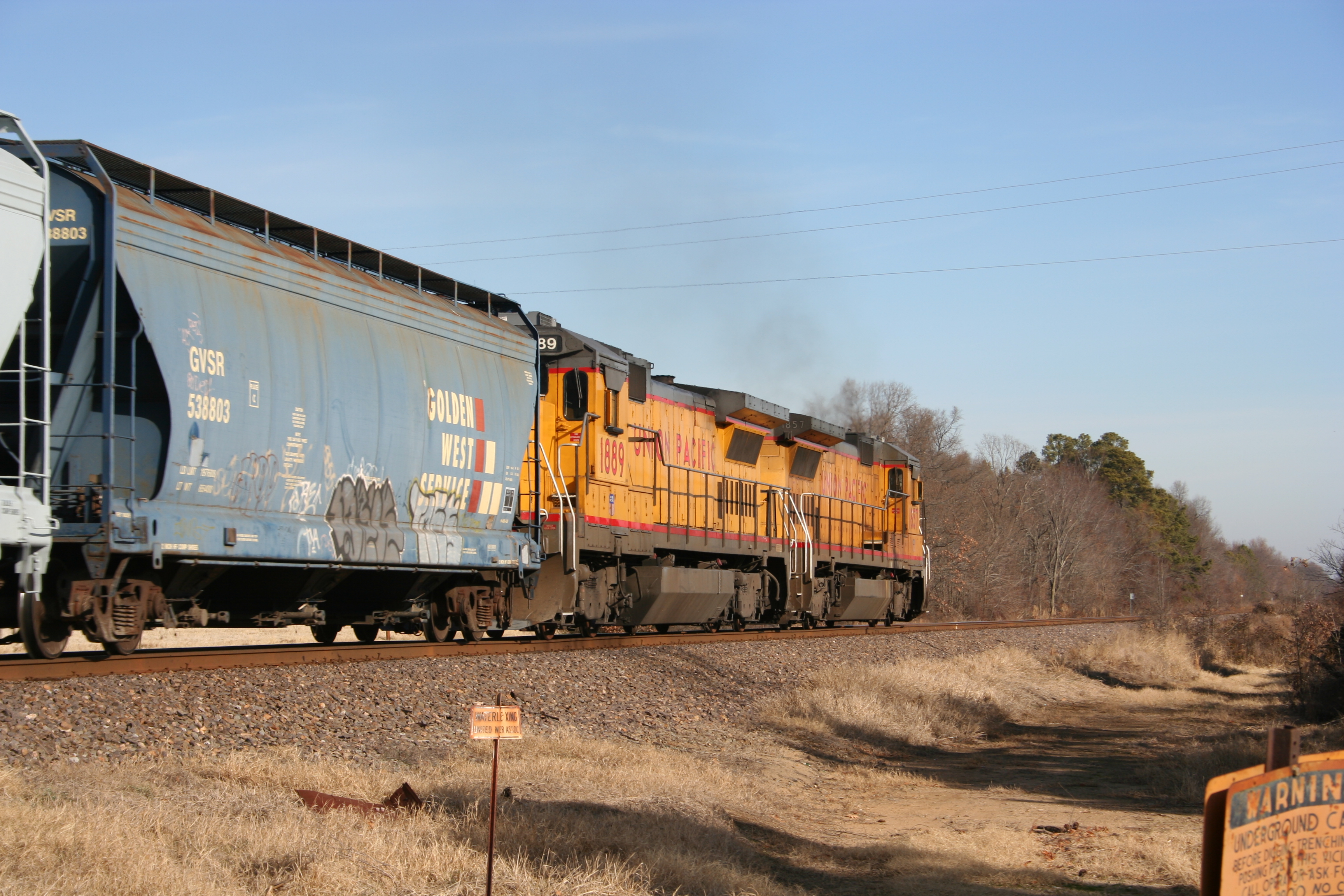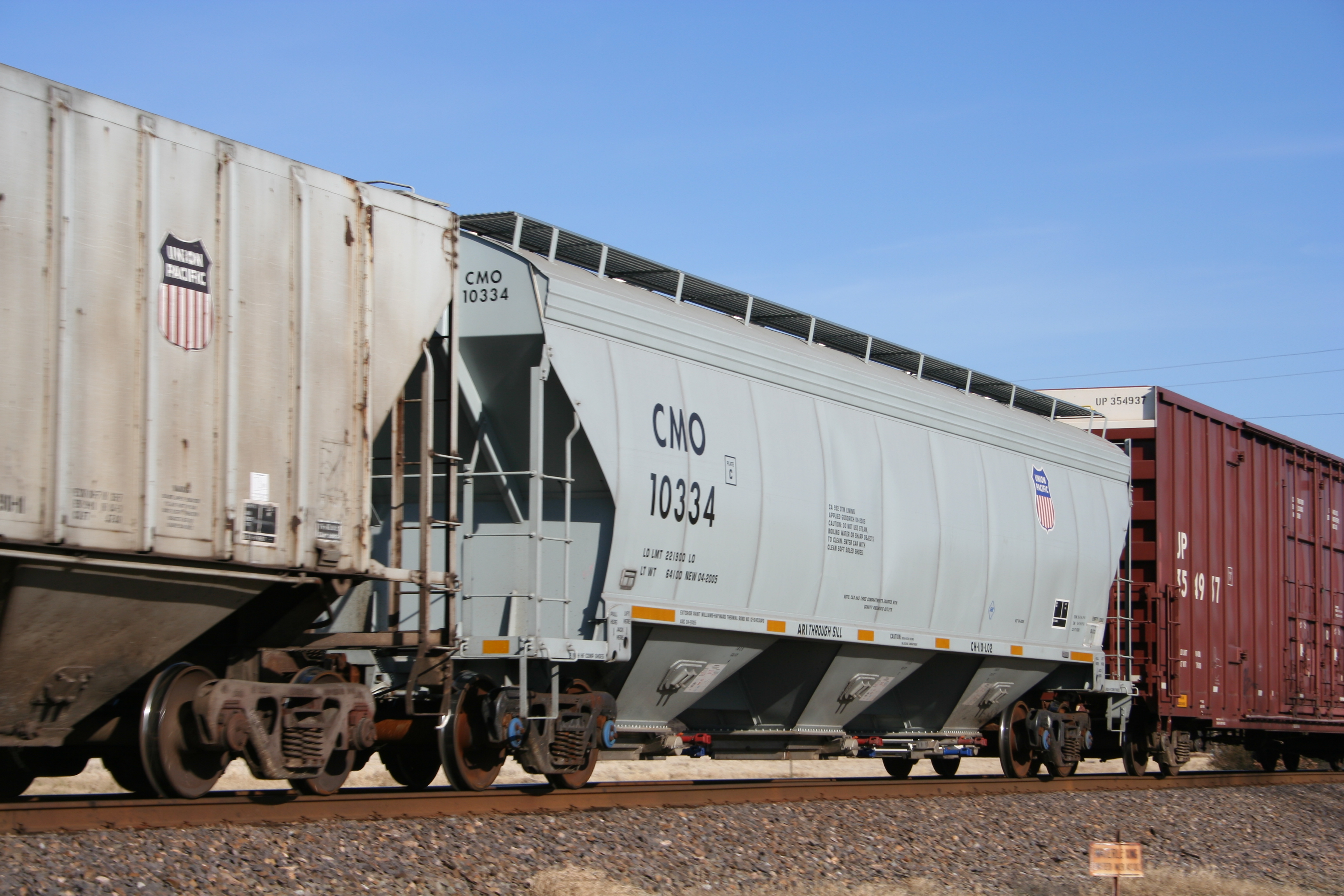 The trio caught a rare northbound movement on the former Cotton Belt in the form of this local led by UP #1857. In the train was an example of UP's attempt to keep alive "fallin' flags" in the form of this "Omaha Road" covered hopper.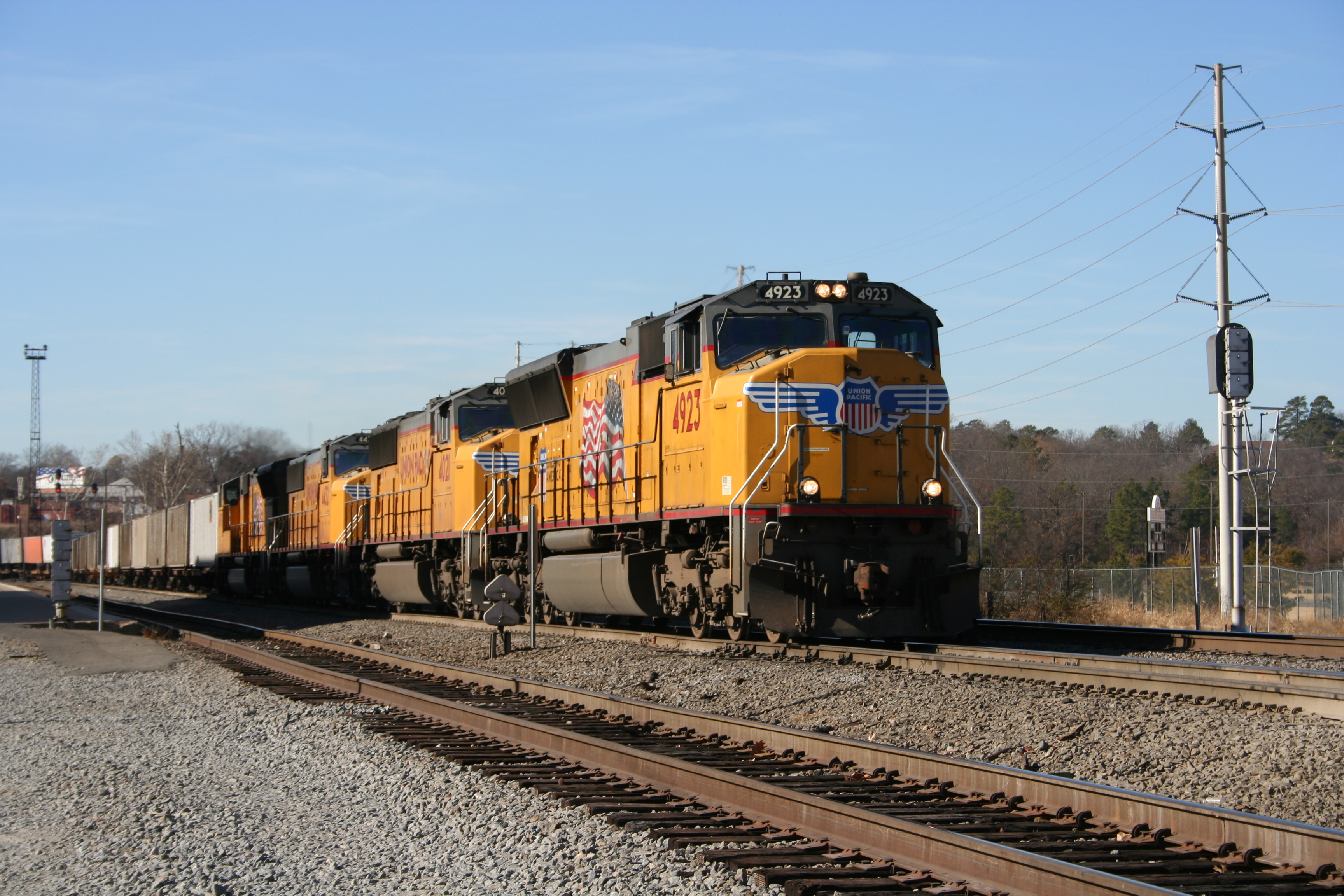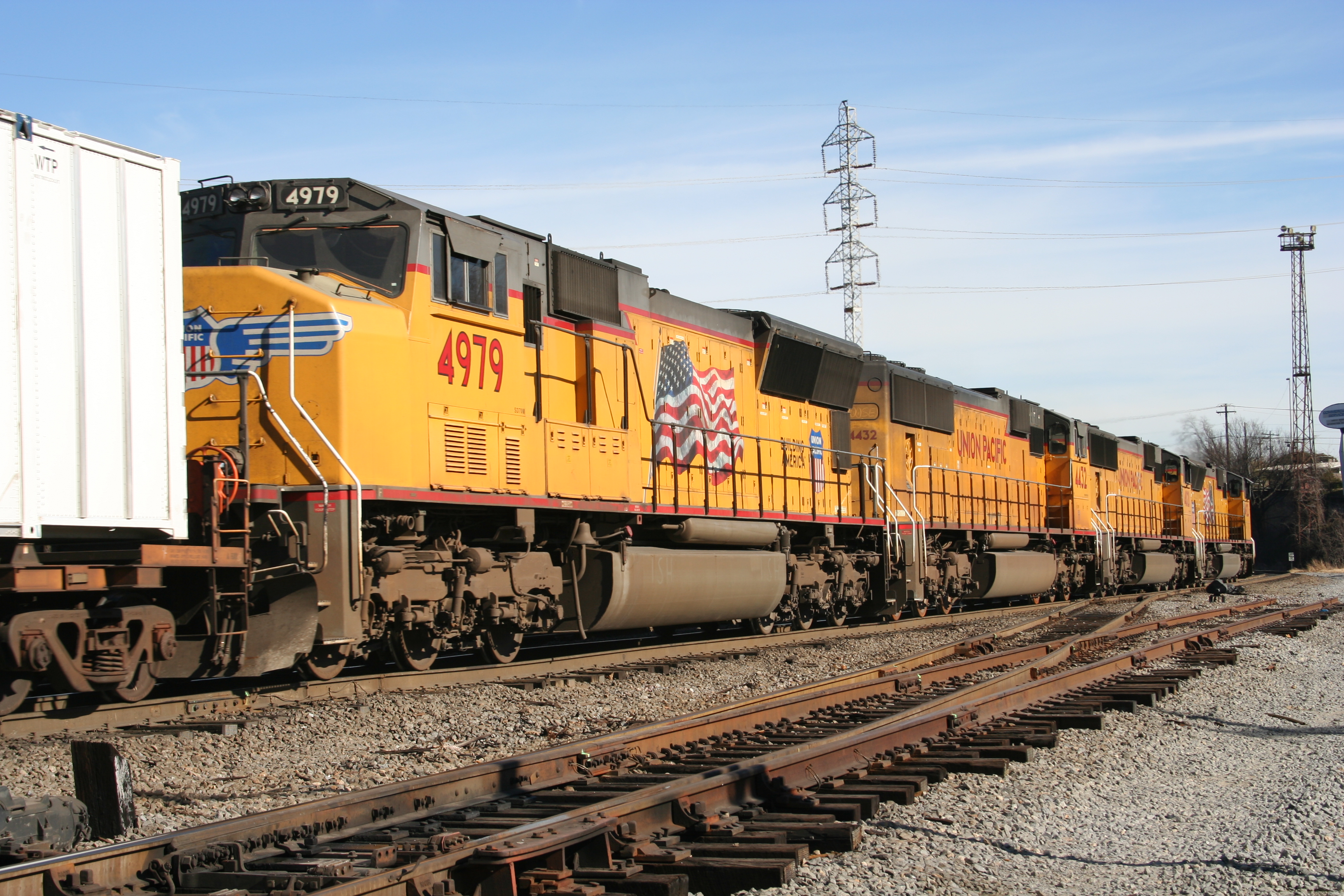 A northbound UP "z-piggy" led by #4923 glides past Union Station in Little Rock, AR.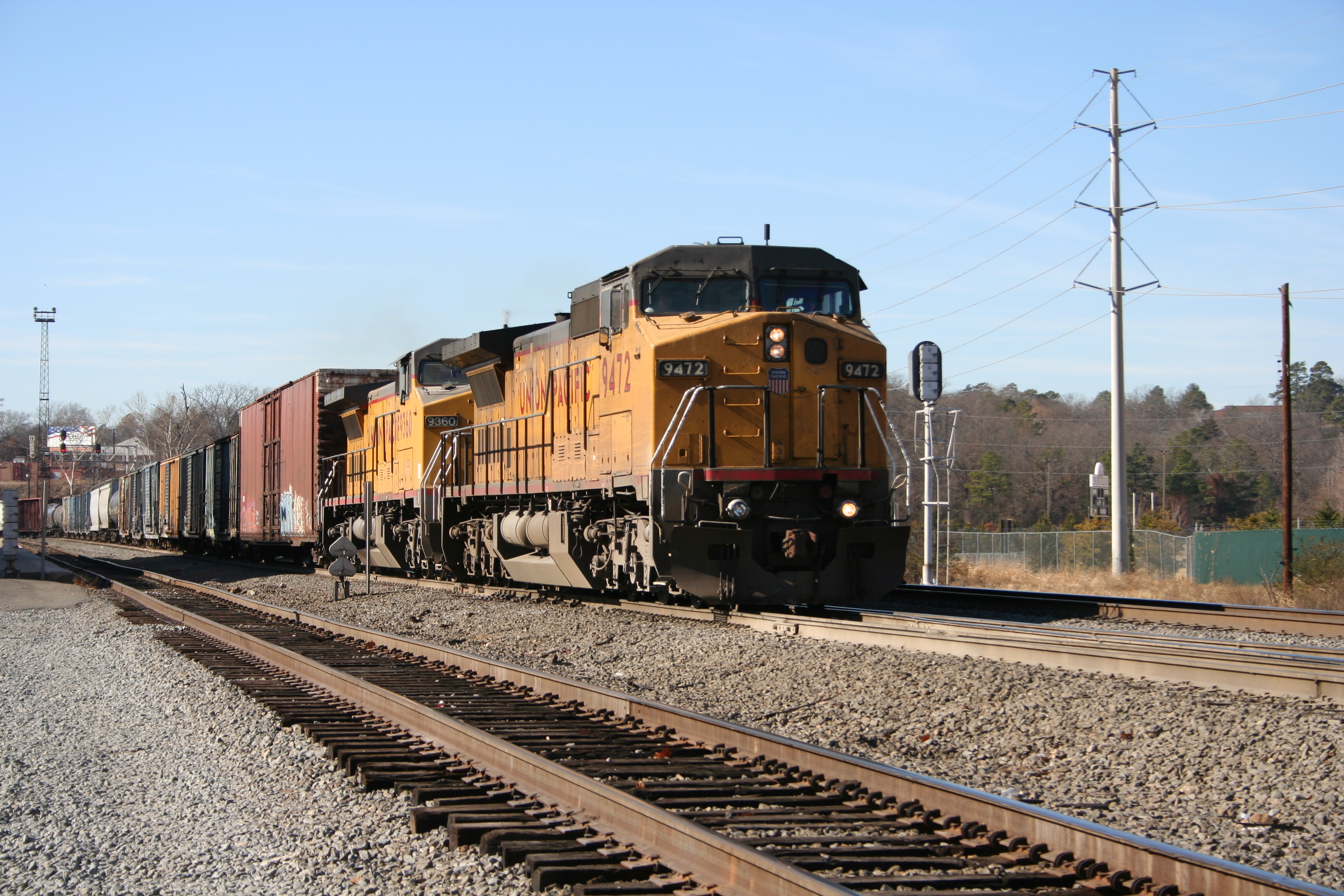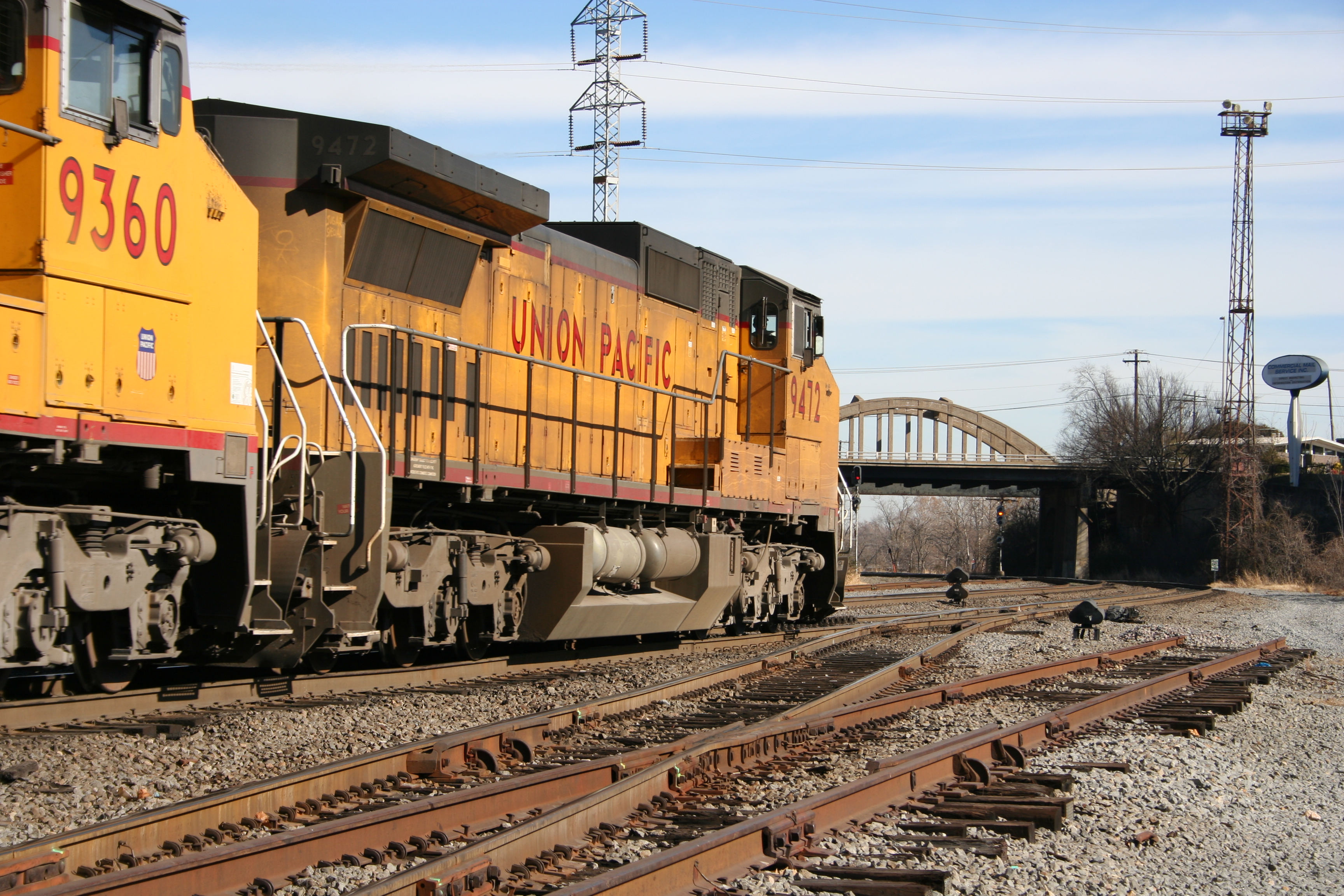 A northbound UP general merchandise train passes Little Rock Union Station and prepares to pass a signal displaying "approach".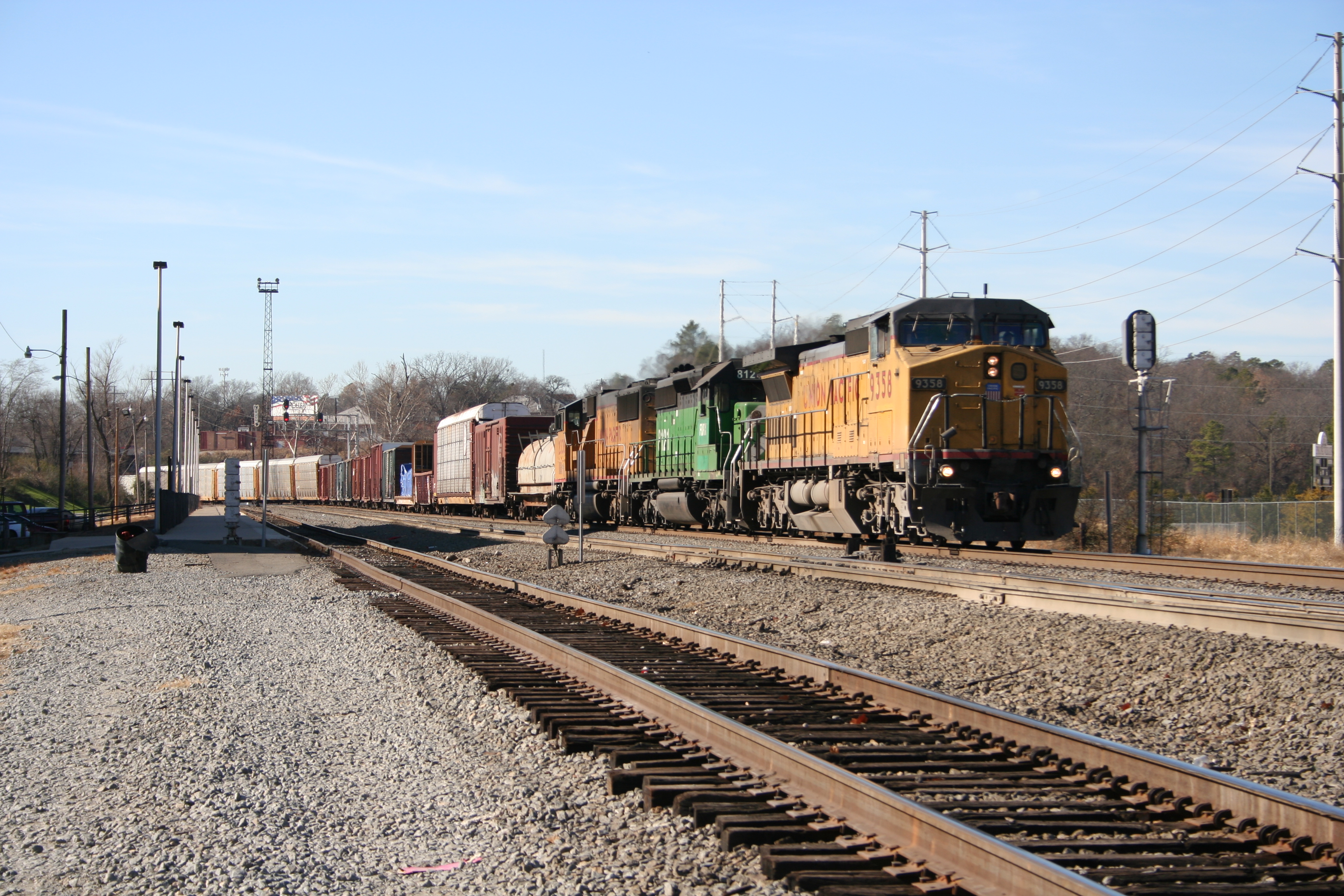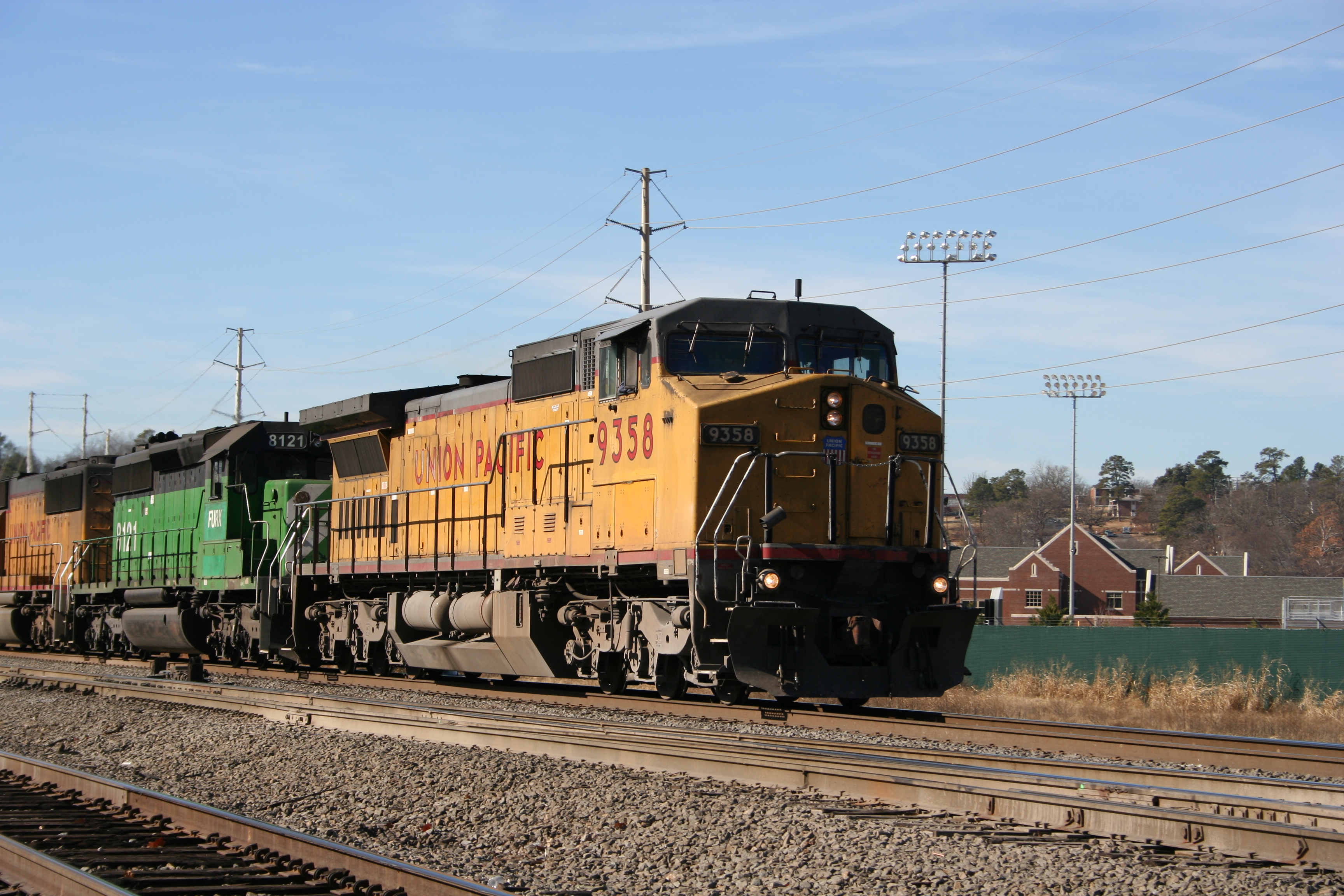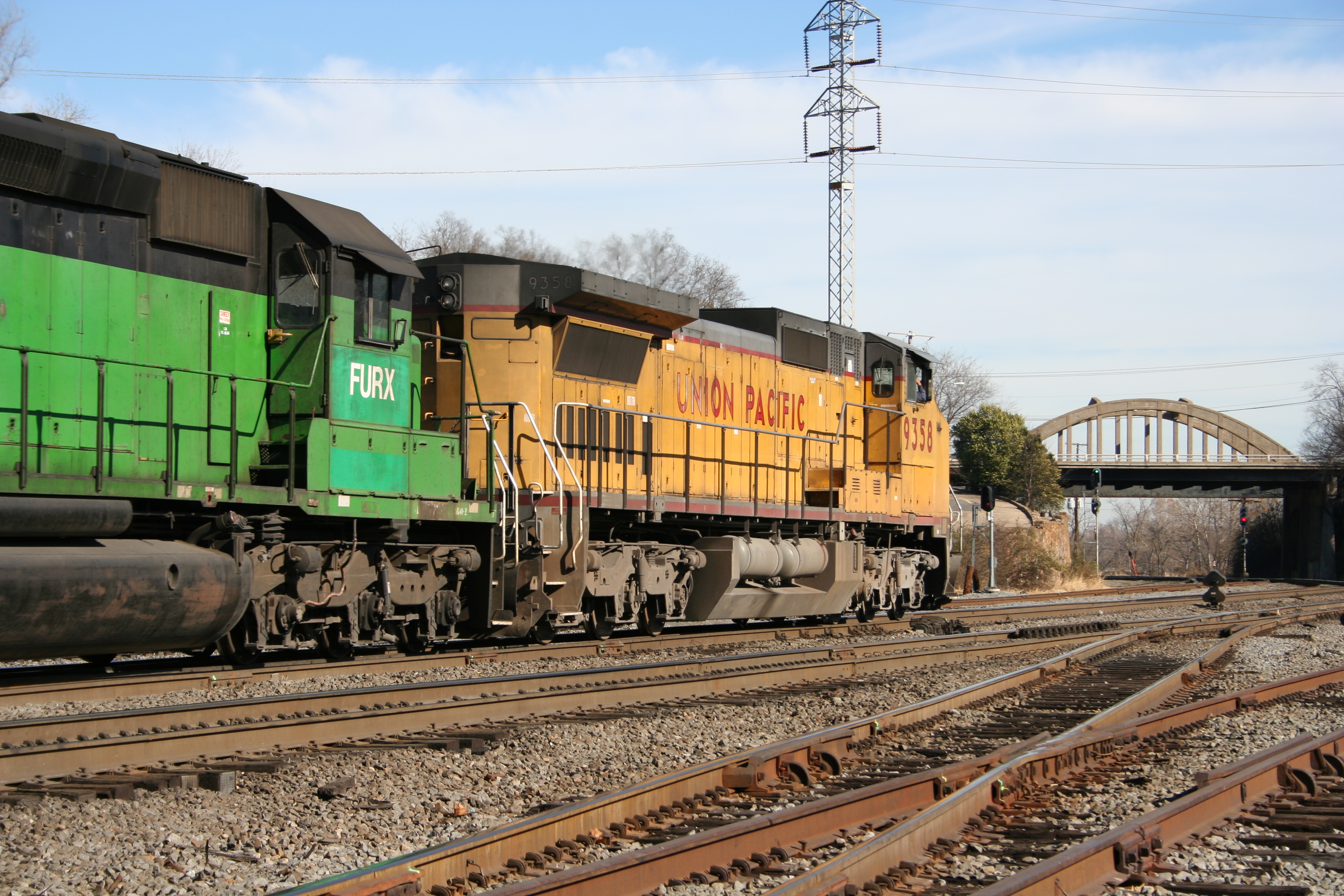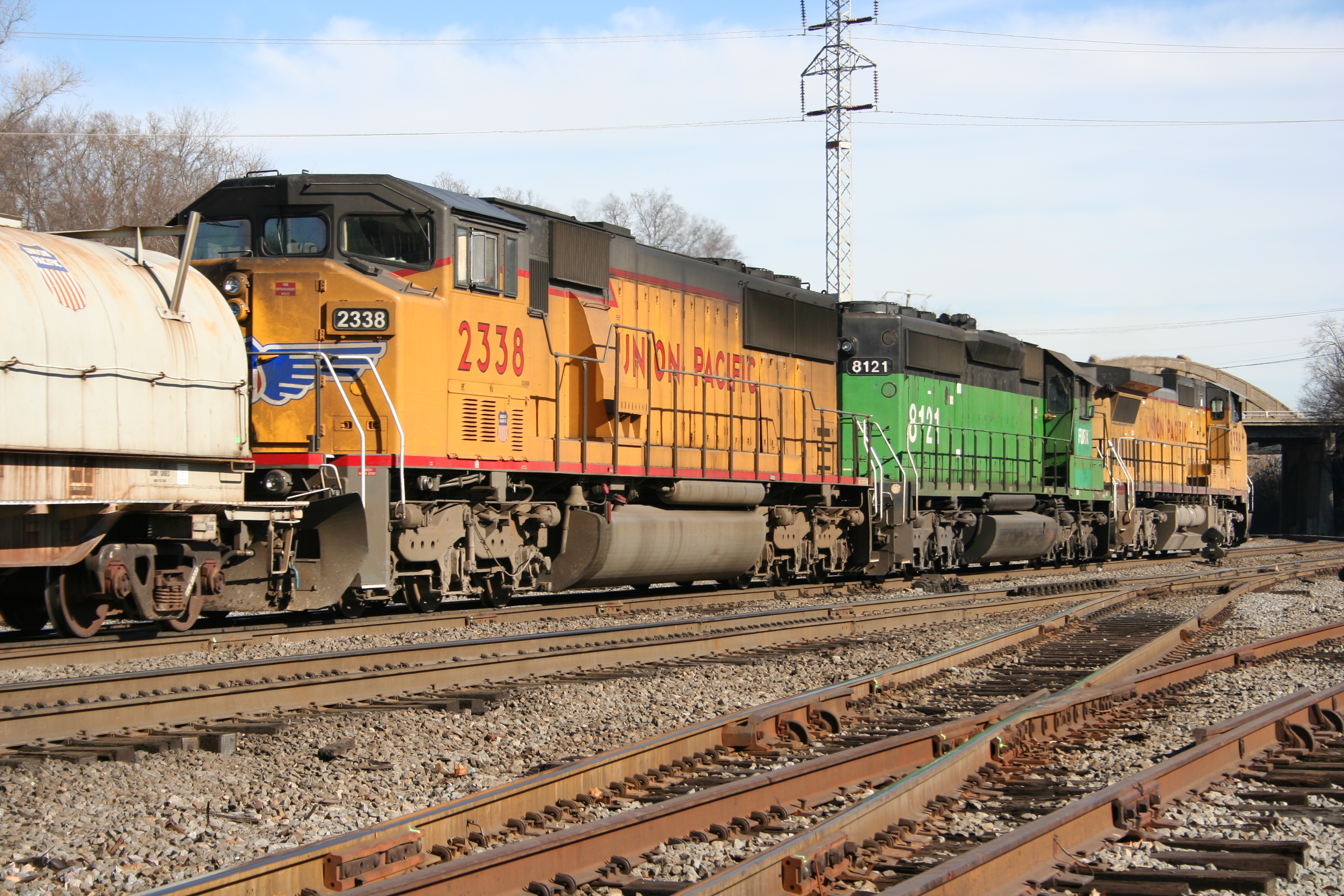 Another northbound general merchandize train passes through Little Rock Union Station on the west track and curves around under the Cantrell Blvd. bridge and a "clear" signal.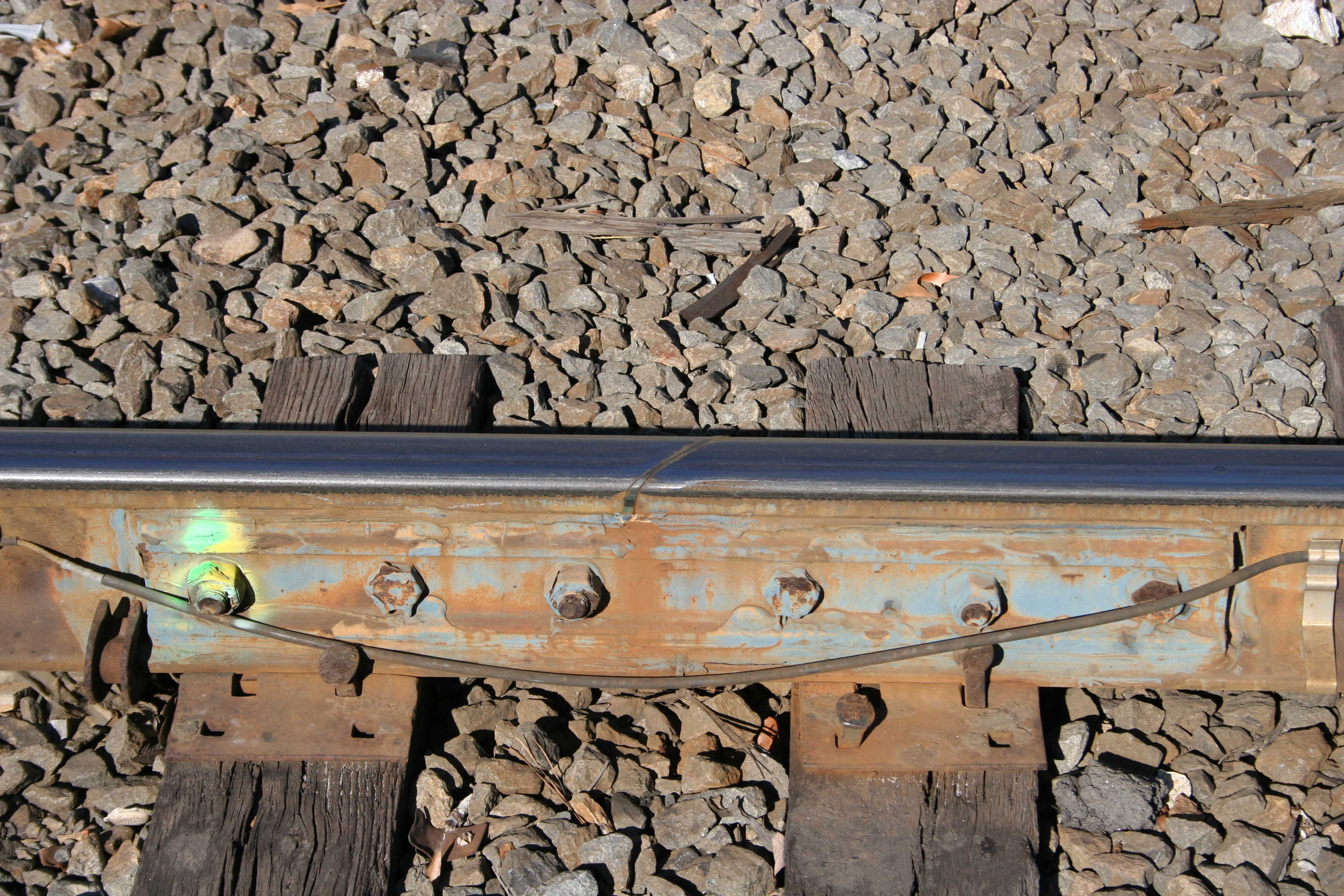 An insulated rail joint for block signals with a slip-by joint, Little Rock Union Station.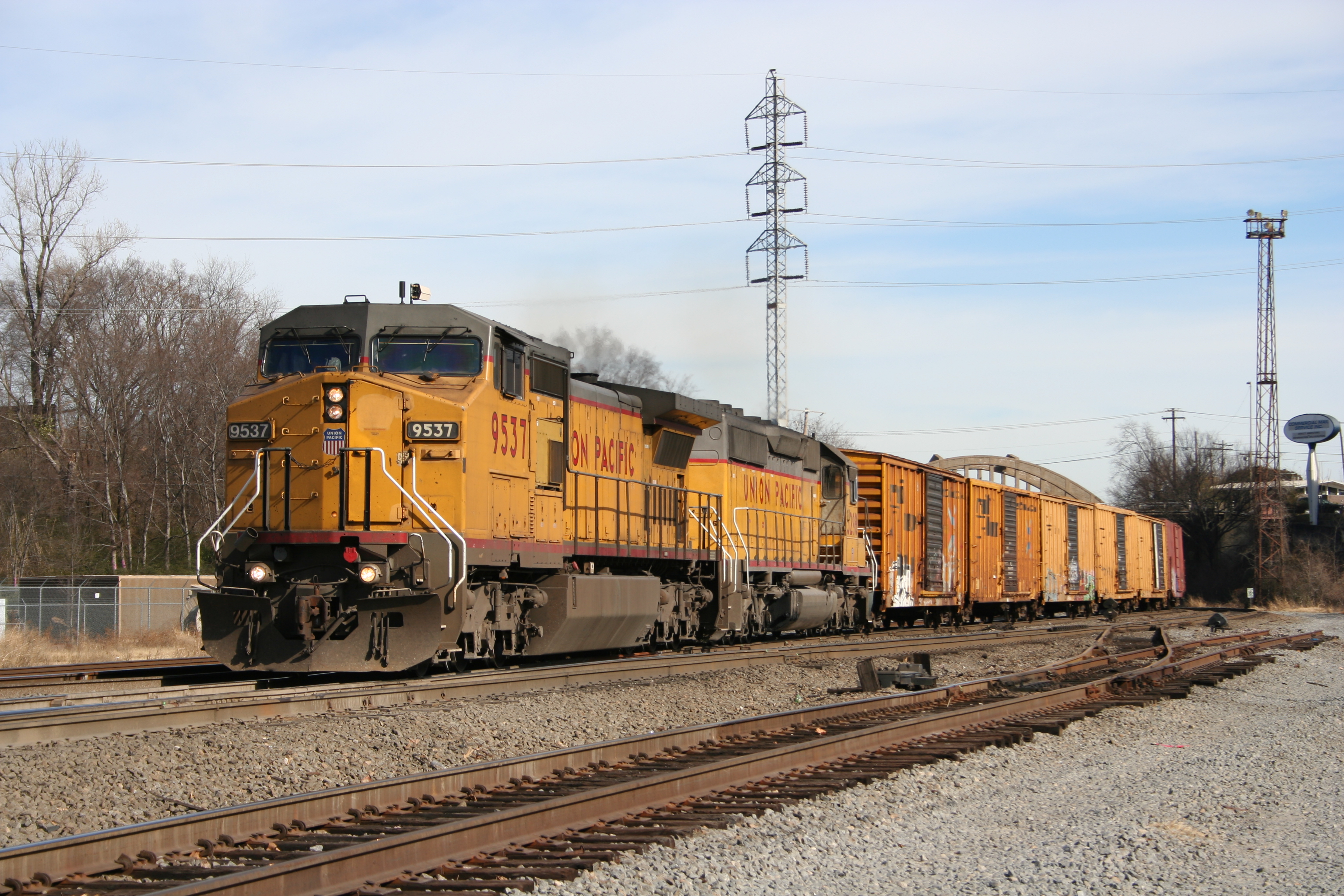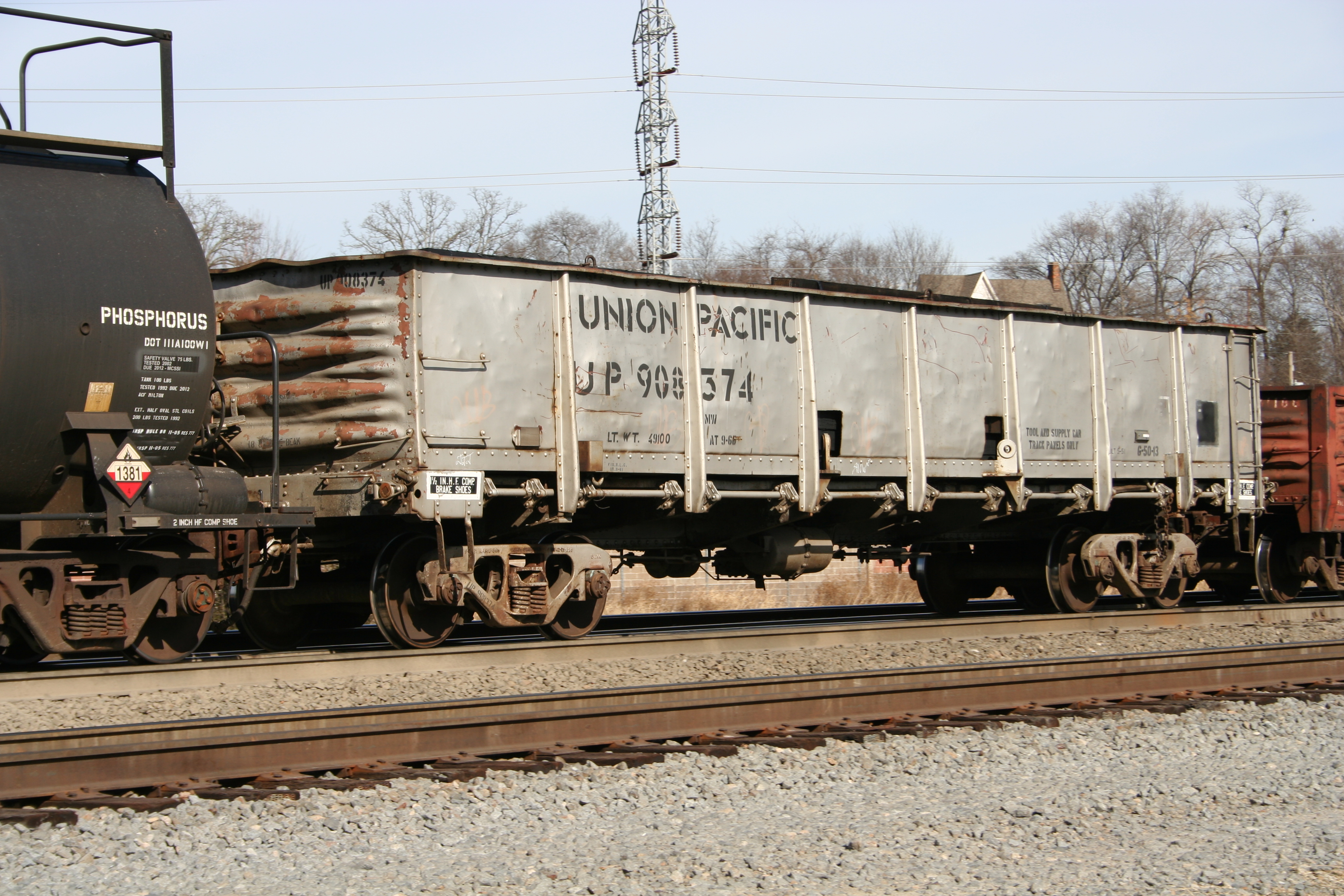 This southbound train crosses over in front of Little Rock Union Station.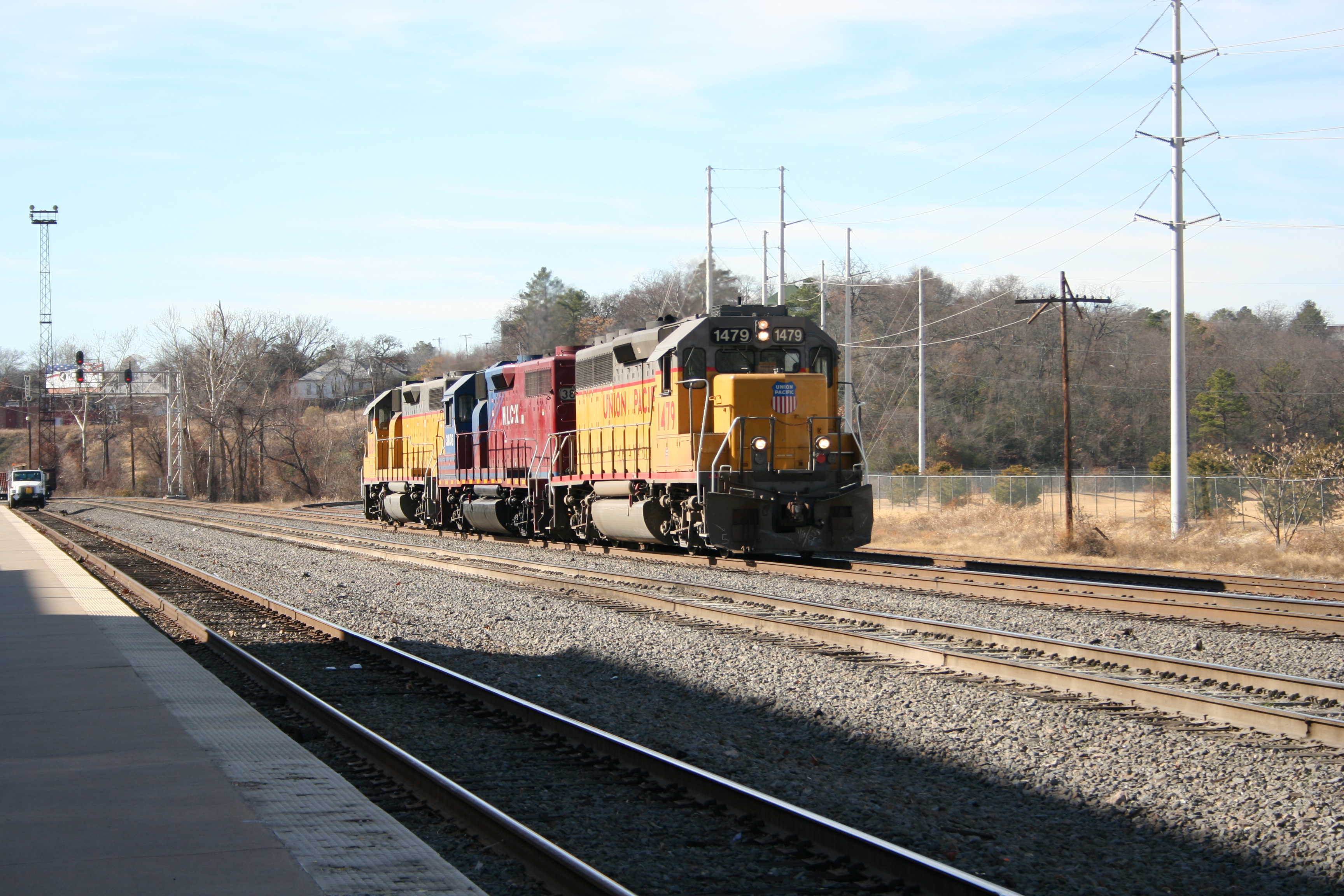 A set of light enines moves by Little ROck Union Station north toward the yard.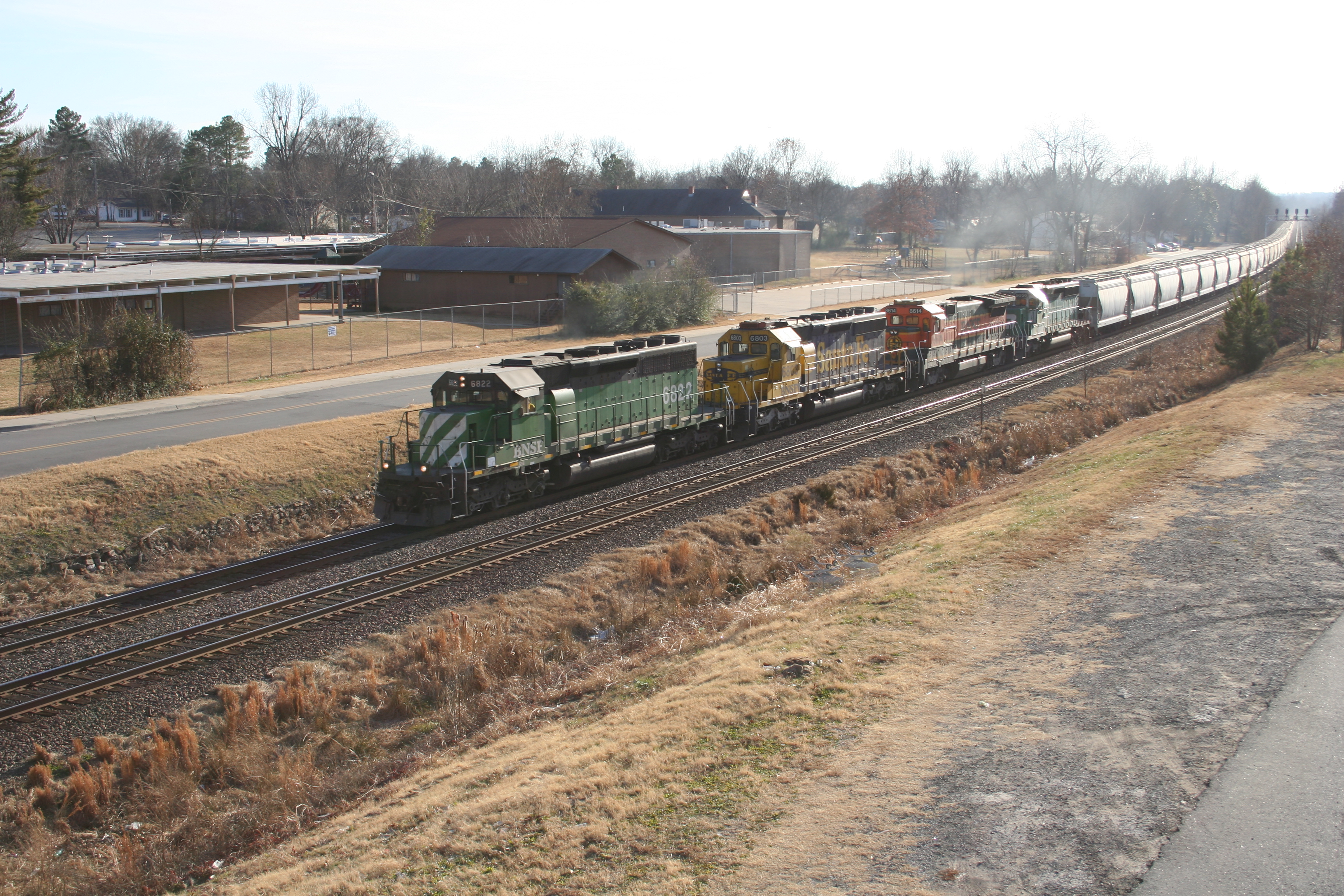 This BNSF northbound is using its UP trackage rights on its journey from Houston to Memohis as it rolls through Jacksonville, AR.
Jan. 14, 2006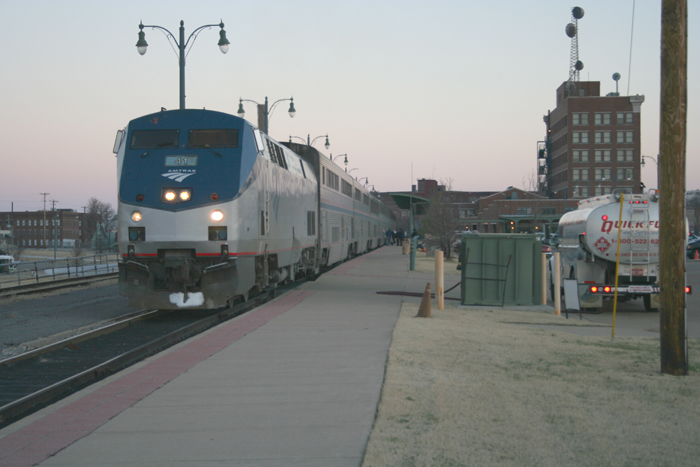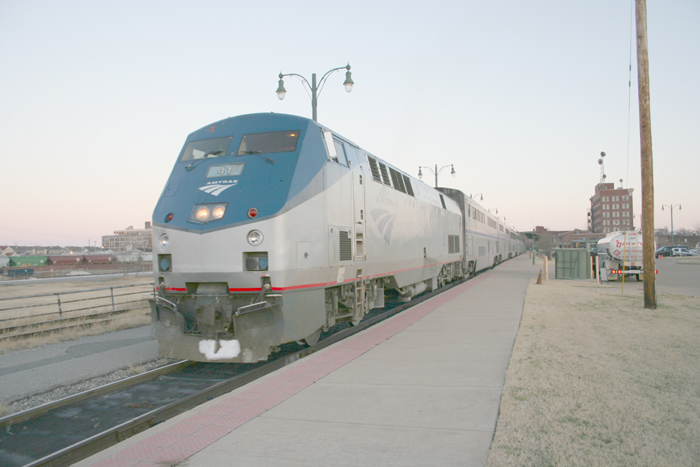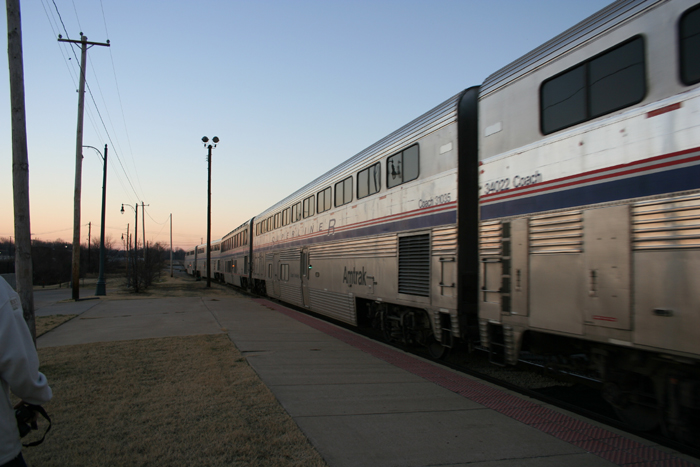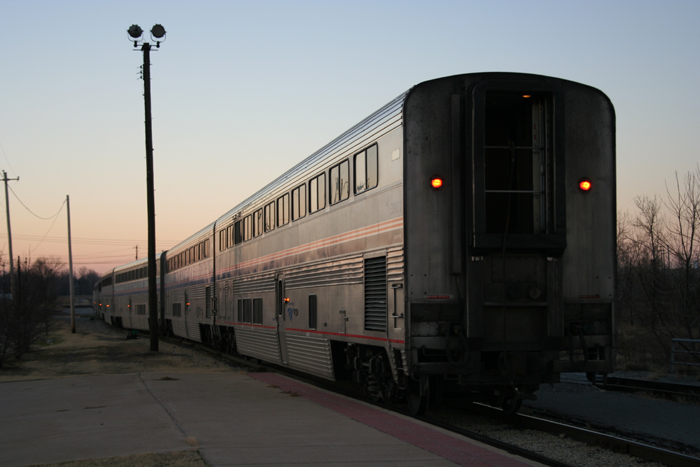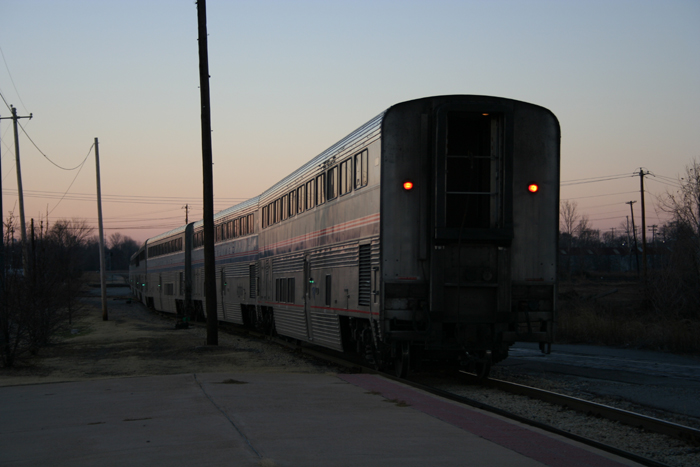 Amtrak #59, the City of New Orleans, heads southbound out of Memphis Central Station. My wife Jan is going to visit our daughter and son-in-law who live in Metarie, LA. Note that in the last three images, the car side brake indicator lights are in partially applied, yellow in front, green in rear, fully applied, all yellow, and finally released, all green.
This page was designed and is maintained by Mike Condren. If you have materials
that you would like to contribute, contact me at mcondren@cbu.edu