Recent Digital Photos
by Mike Condren
A visit by UP 1983, the WP Heritage engine, to the Marion, AR intermodal terminal, 3/7/09.

The engine terminal area about 10am with the WP heritage engine in the inside track, surrounded by other engines. Note that the headlights were turned on at this time. Note that GE 7744 was sitting in front of the WP engine. Later it was moved closer to the WP engine. Still later it was used as a switch engine, shuffling stack cars.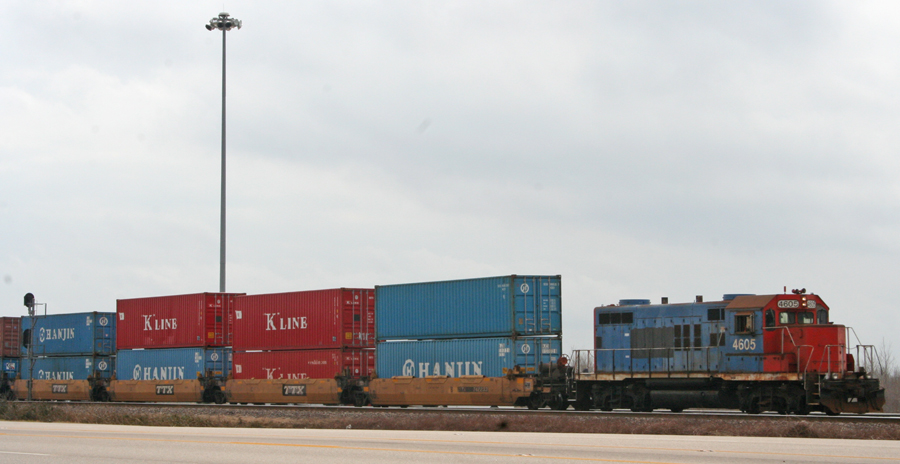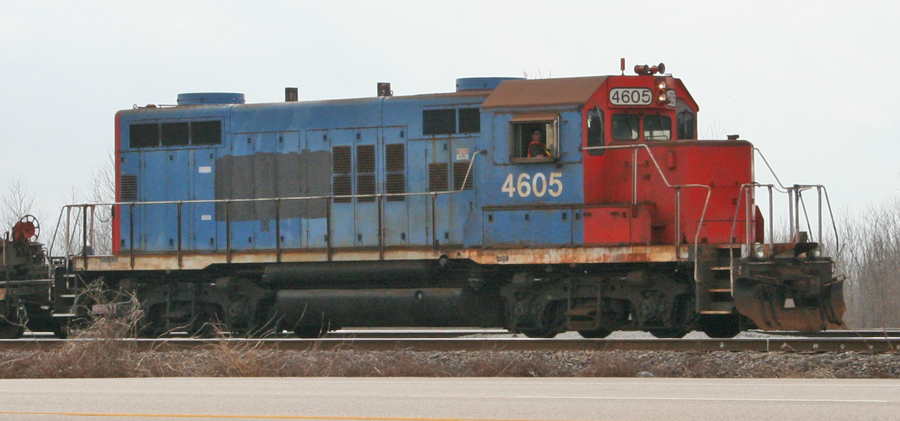 The contract switch engine working the west end was this ex-GT #4605.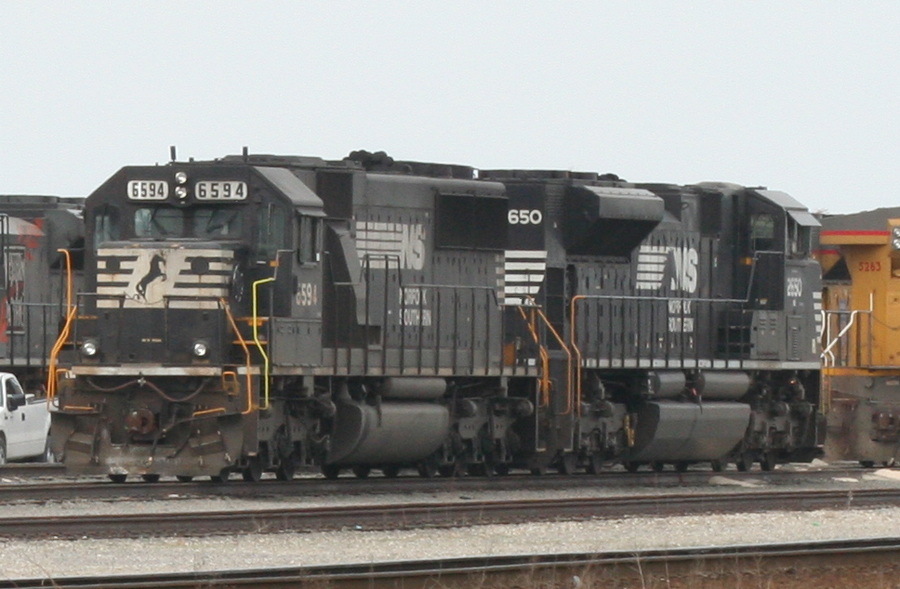 There was a pair of NS units in the engine terminal.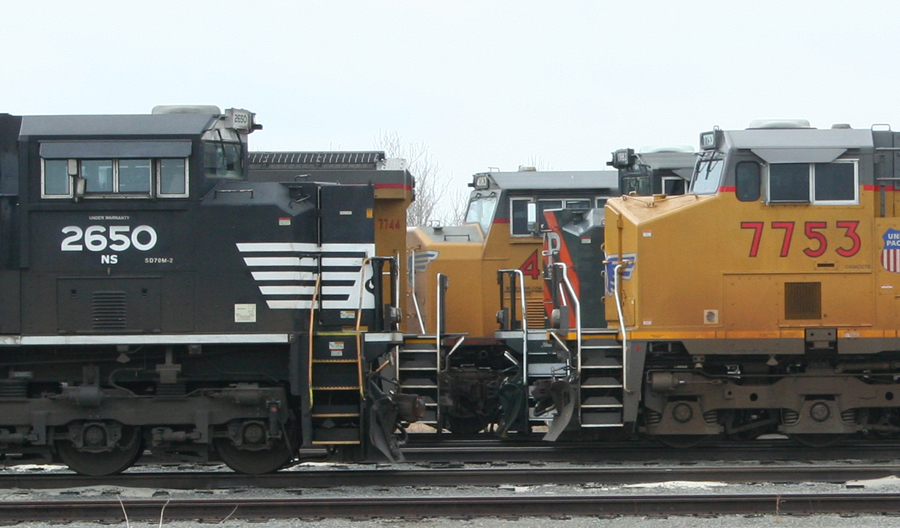 Here we see a collection of noses, including the WP.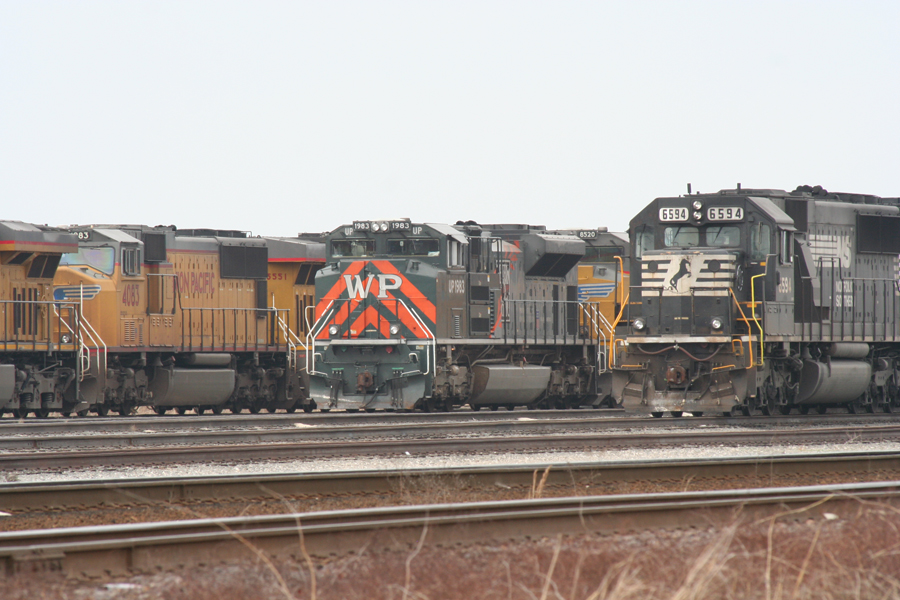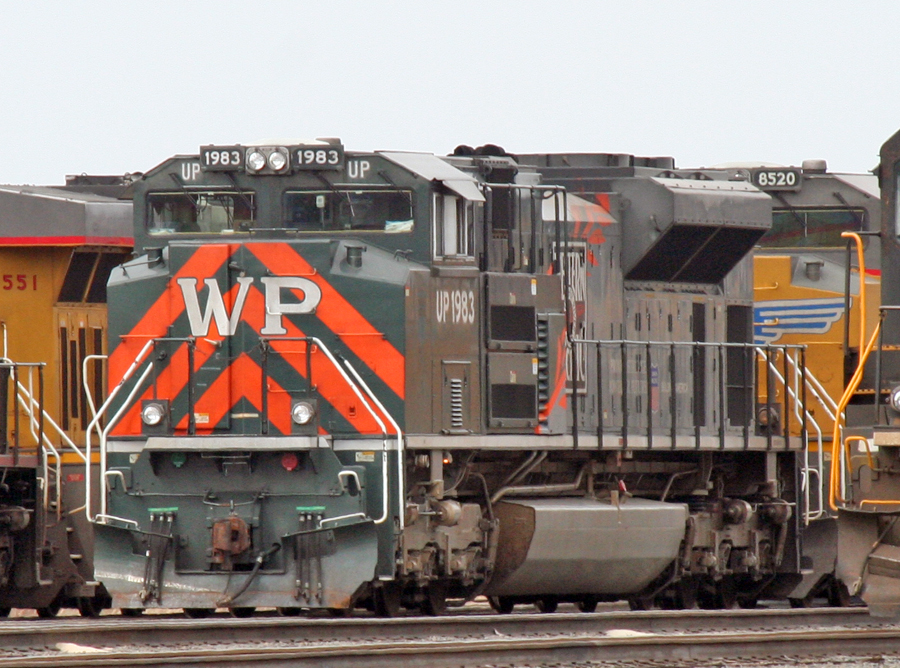 After returning from the grocery, the WP engine was in view.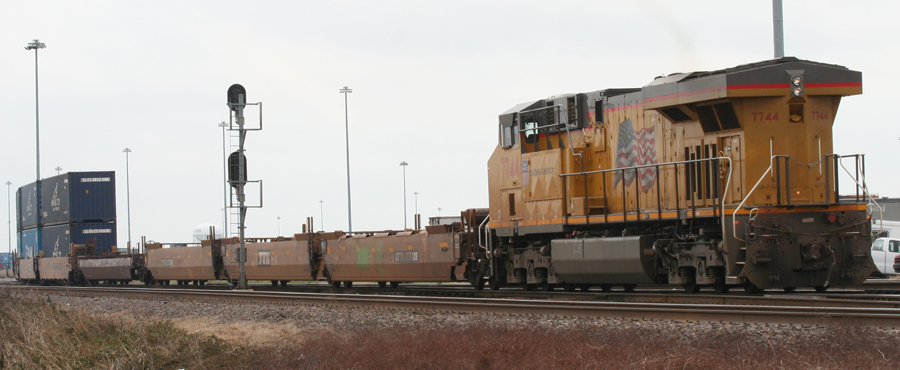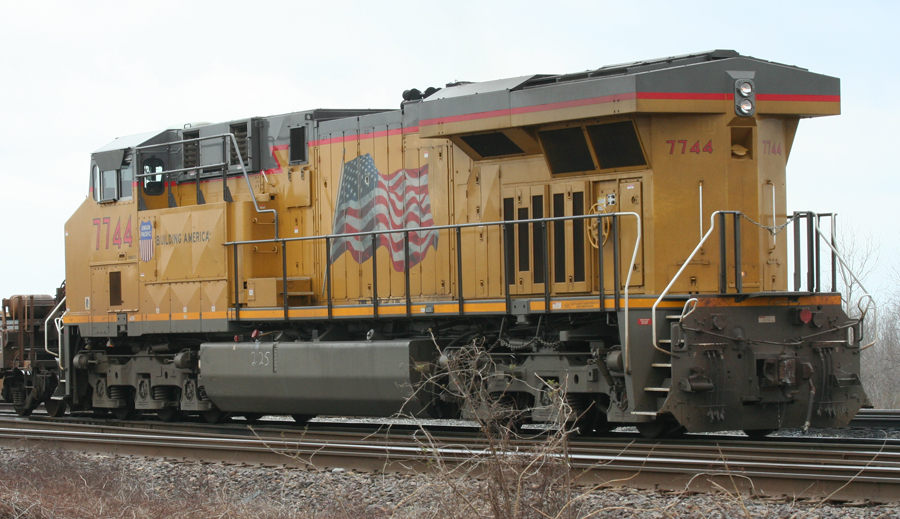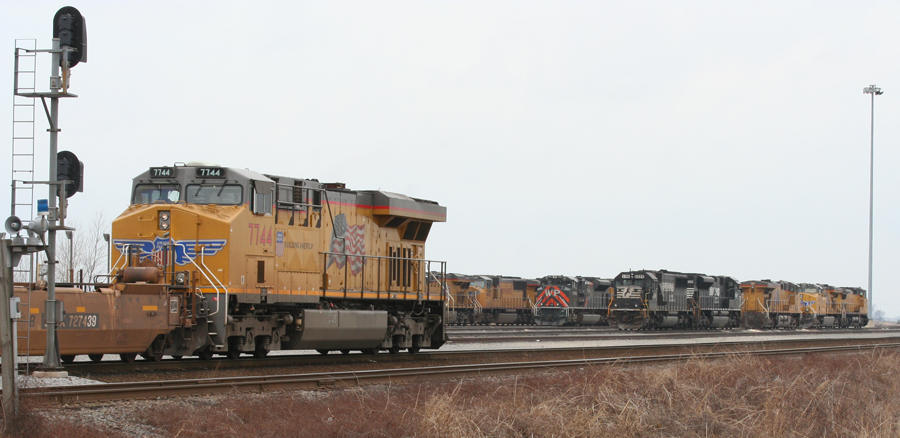 This ES is seen switching stack cars at the west end of the yard.
Spring Break 2009
Trip to Wisconsin
The City of New Orleans was running over 3 hours late at Centrailia, IL, the location of the working oil well pump.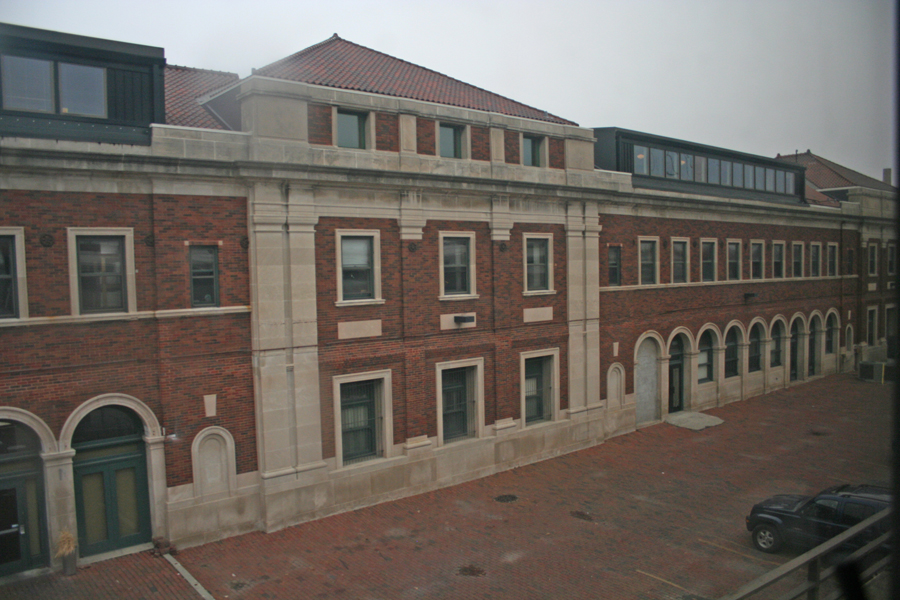 Former IC station in Champaign, IL, March 9, 2009.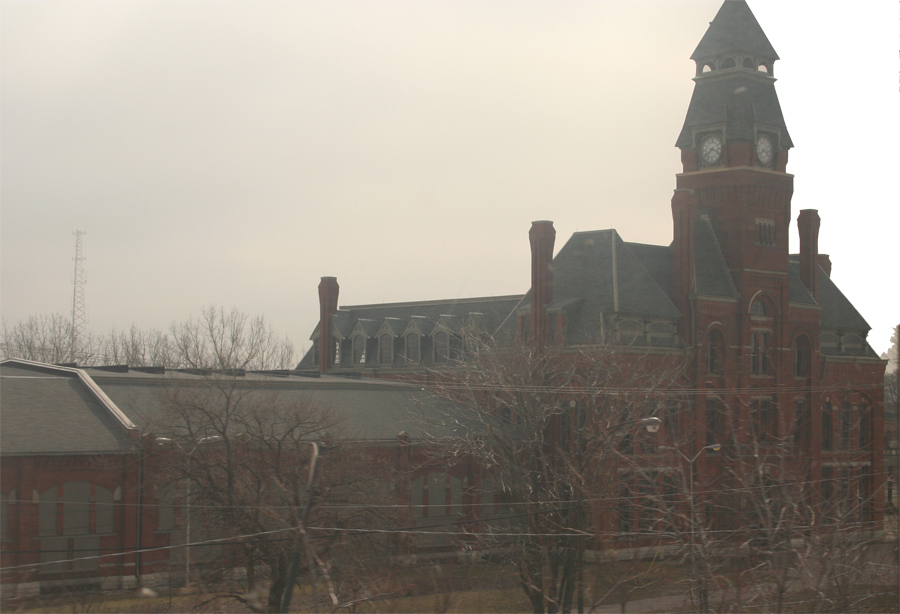 Headquarters of Pullman Company, Pullman, IL, 3/9/09.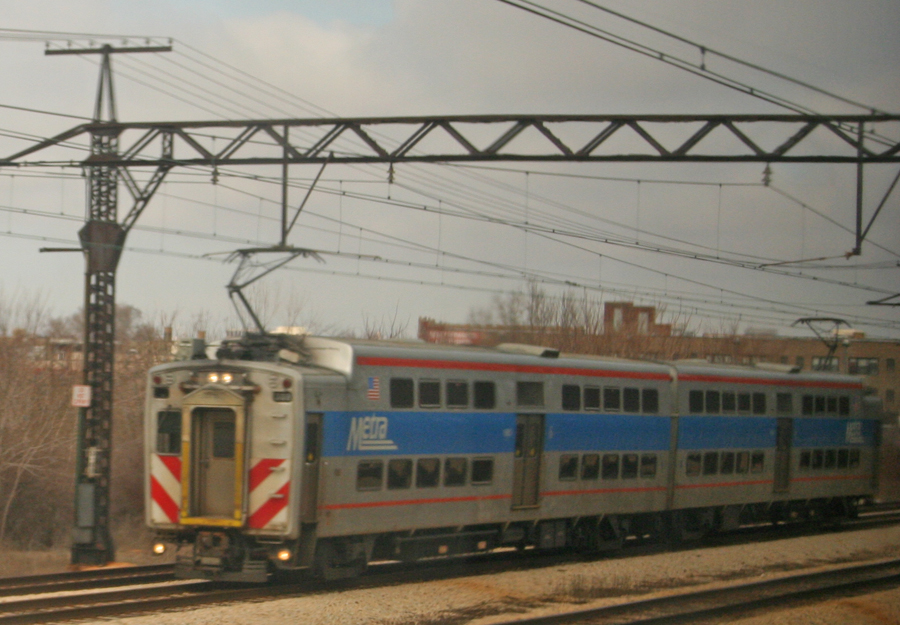 Metra electric southbound meeting City of New Orleans south of McCormick Place Chicago, IL 3/9/09.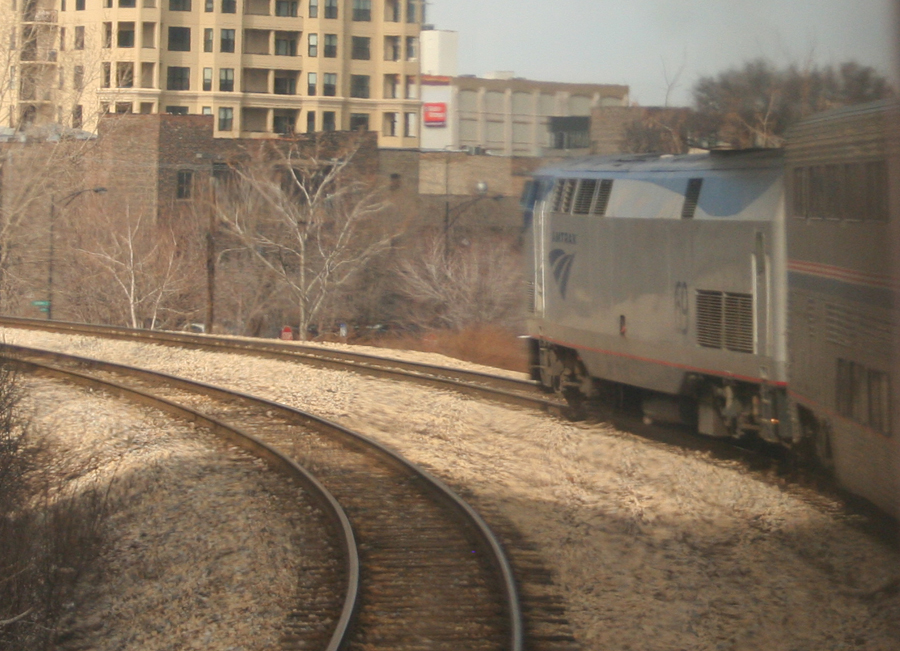 Amtrak #69 on the point of train #58 The City of New Orleans rounding the curve towards Tower 16, Chicago, IL, 3/9/09.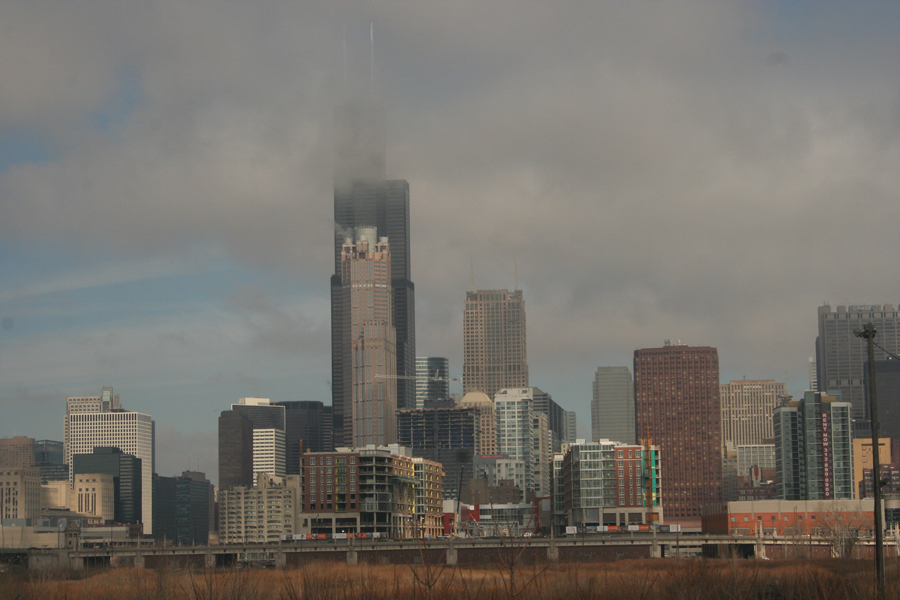 View of the Chicago skyline, with Sears Tower poking through the clouds, from the St. Charles Air Line looking over the former location of B&Os Grand Central Station.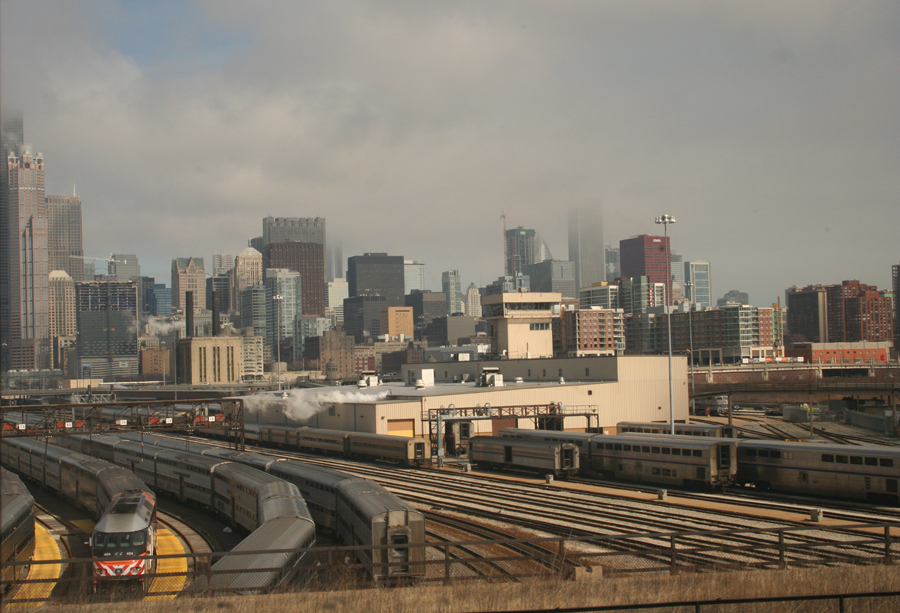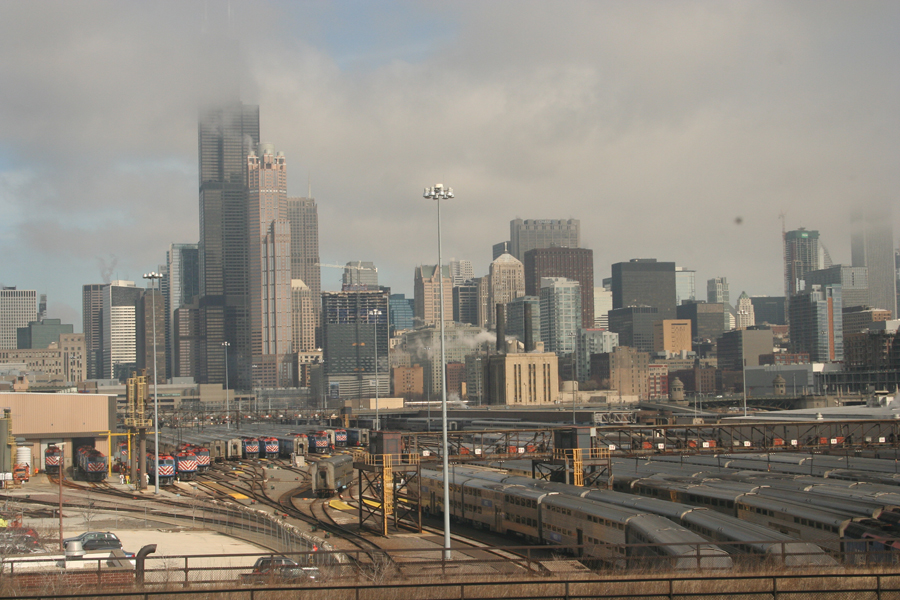 The Amtrak and Metra yards south of Union Station Chicago, 3/9/09.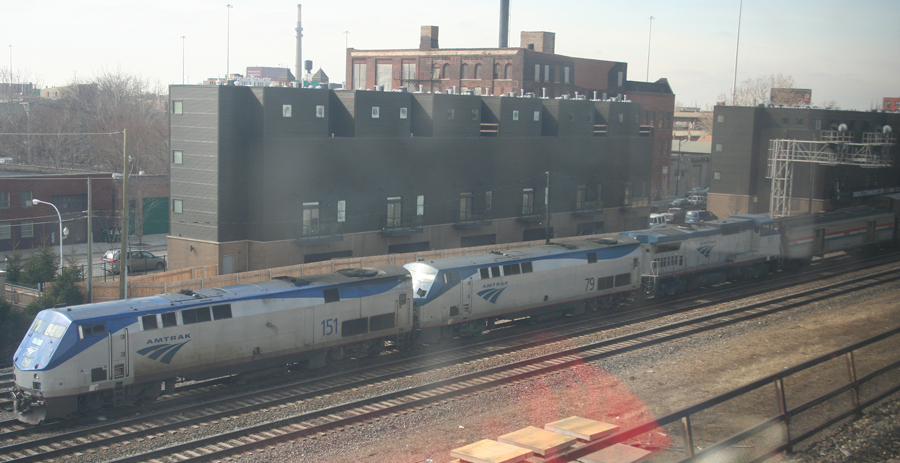 Amtrak 151 at the point of a train turning on the wye south of Union Station, 3/9/09.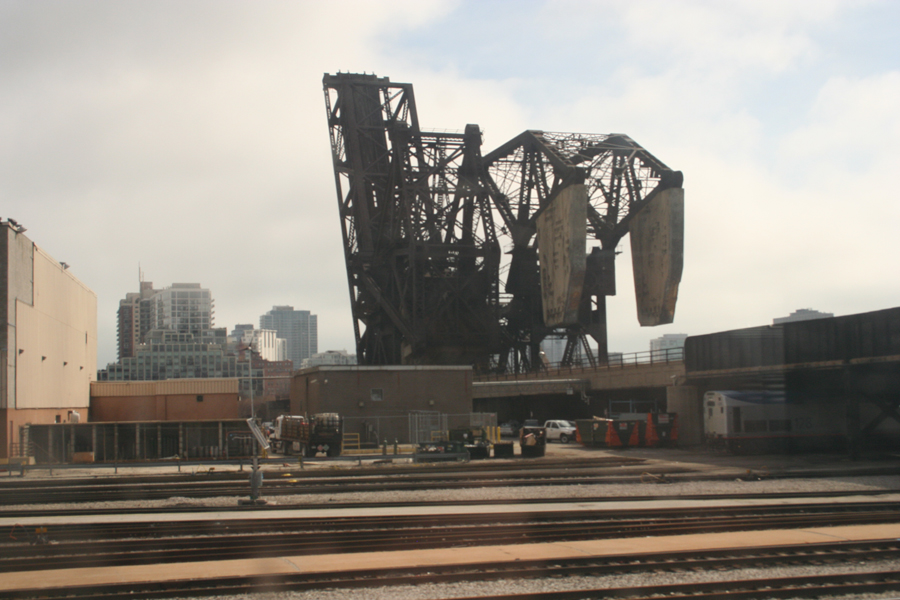 The St. Charles Air Line bridges over the Chicago River, 3/9/09.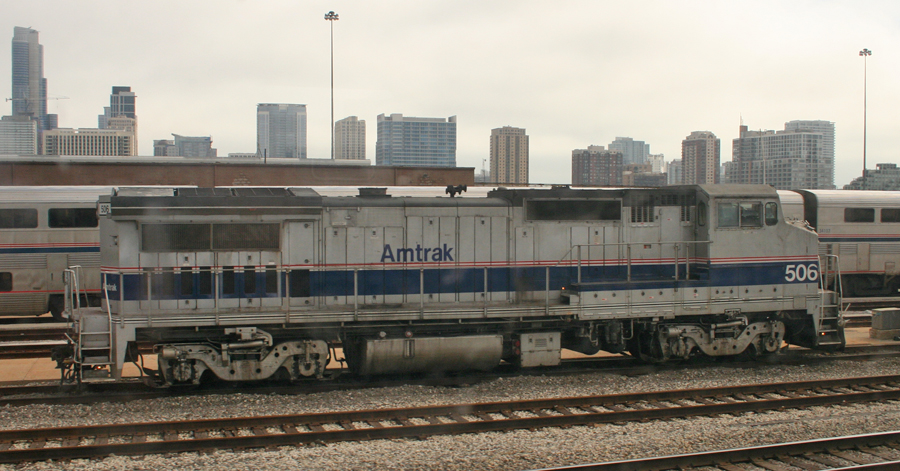 Amtrak #506 in the yard at Chicago, 3/9/09.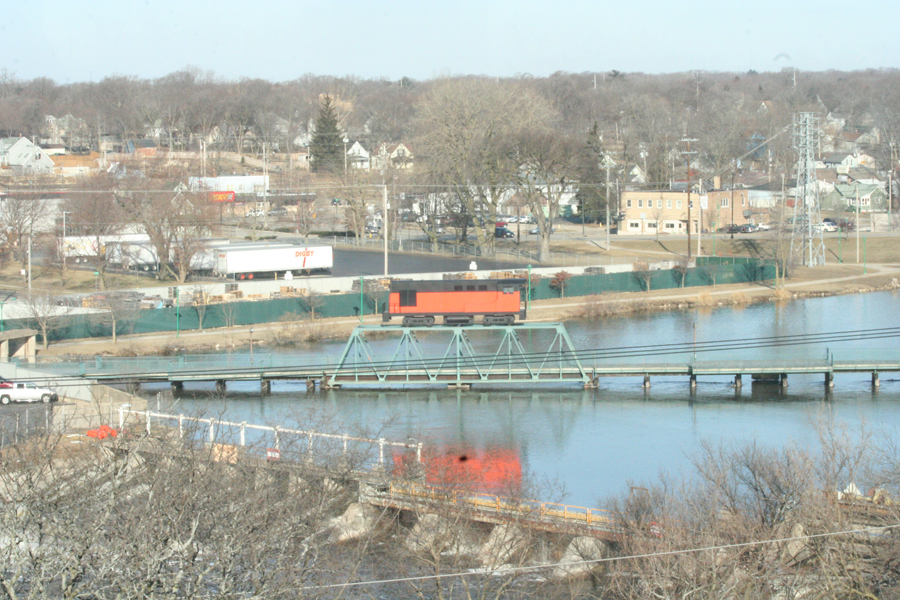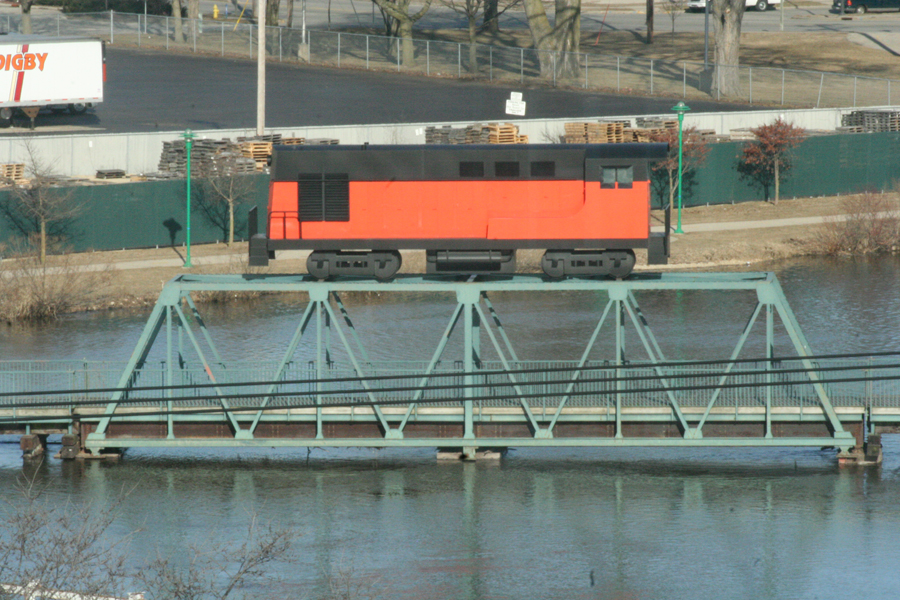 Beloit, WI plywood mockup of a Fairbanks-Morse switcher on top of a former MILW bridge across the Fox River as seen from the 4th floor of the Science Center, 3/12/09.
| | |
| --- | --- |
| | A view of my Amtrak sleeper compartment H showing the LED reading light, 3/13/09. |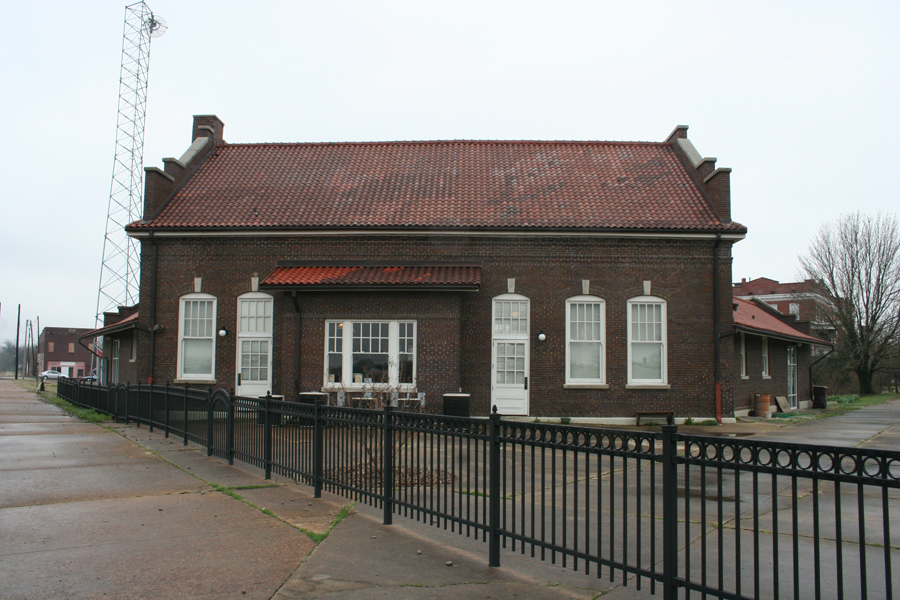 The Brinkley, AR Depot Museum. The Cotton Belt tracks run on the tracks to the left with the Rock Island once running on tracks, now gone, to the right. This is a very good museum covering the railroads and local history.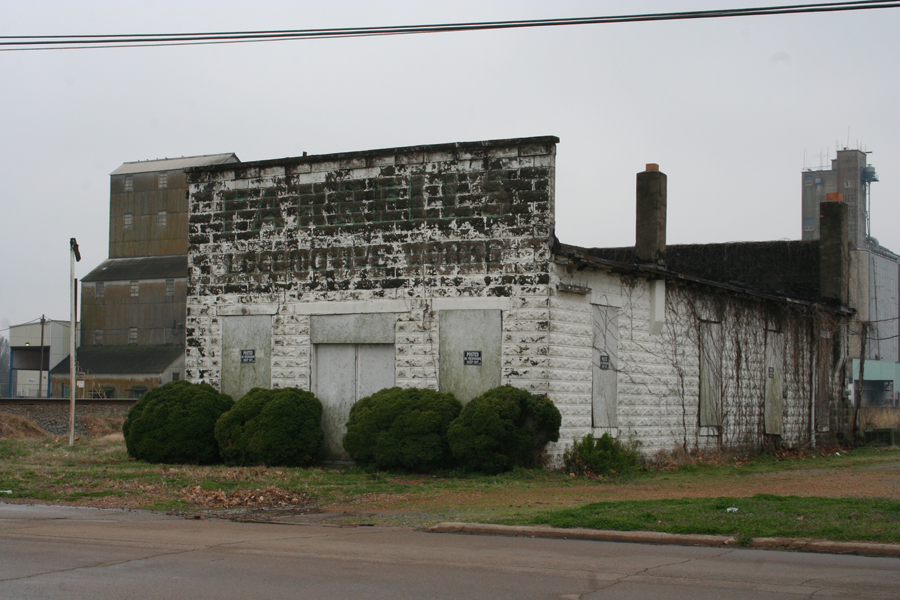 Farrell Locomotive Works along the Cotton Belt mainline in Brinkley, AR, 3/14/09. This plant rebuilt 40 and 60-ton steam engines, being an important contributor to the war effort during WWII. The rebuilds were used in ship yards and ammunition plants among other locations. The rear shed where the rebuilding occured burned in the 1950s.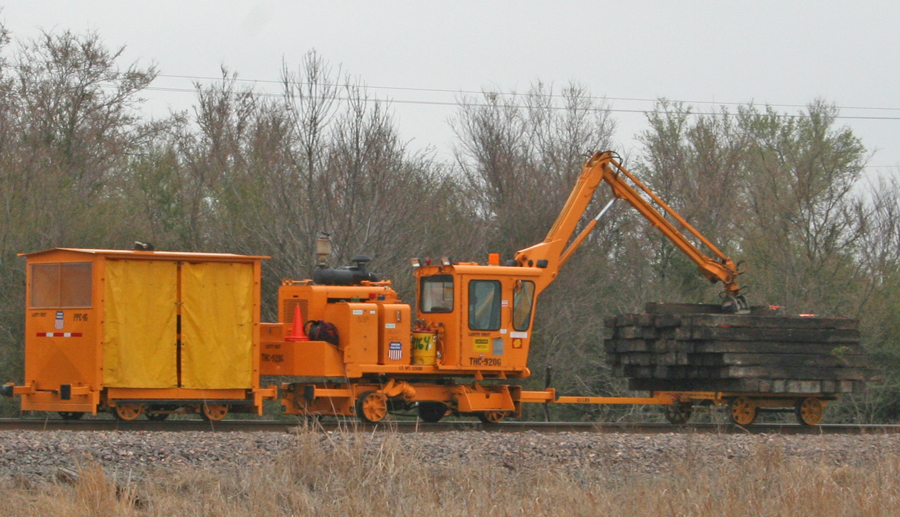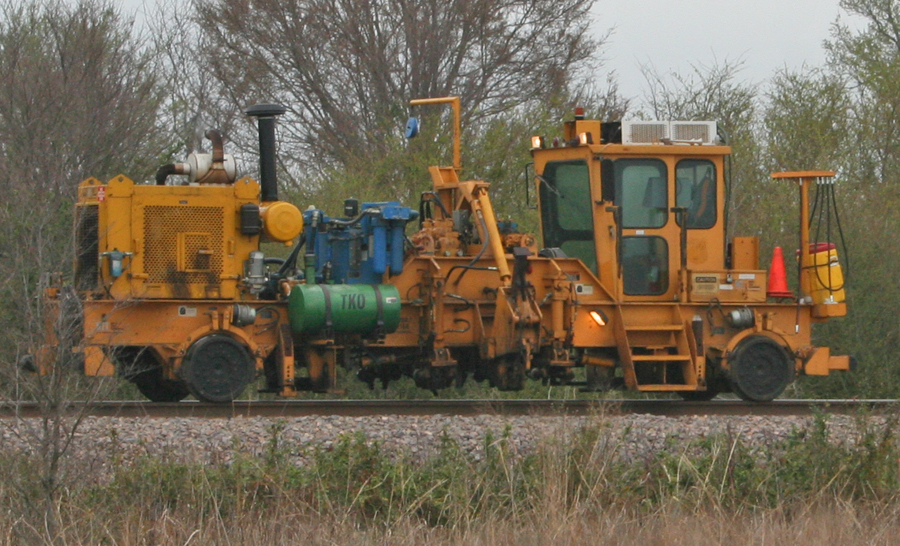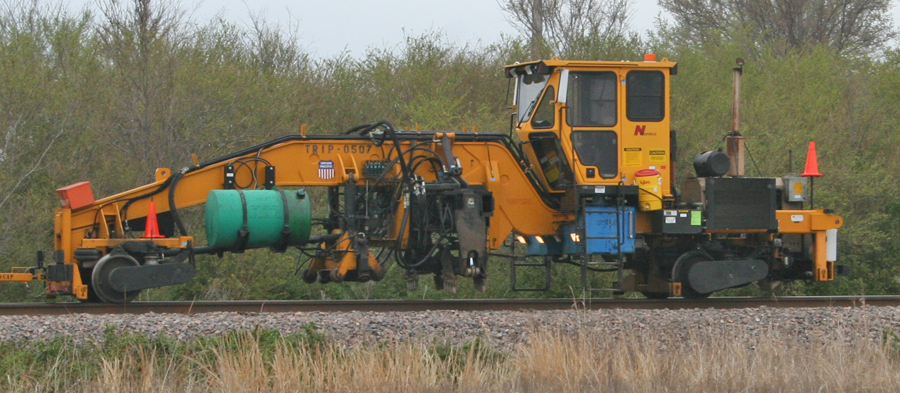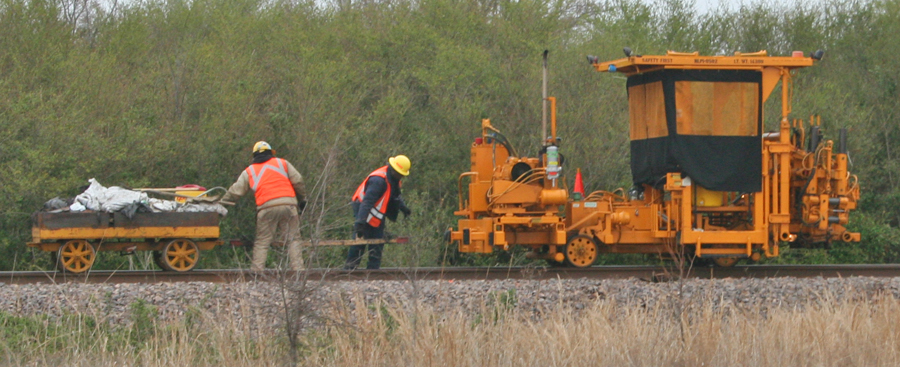 UP mechanized gang working the Brinkley Sub. between Brinkley and Palestine, AR, 3/15/09.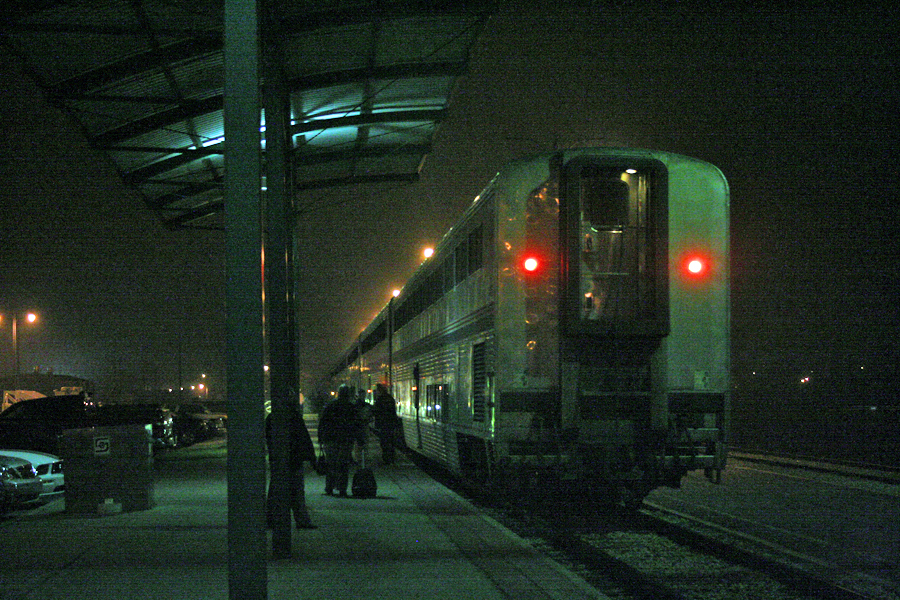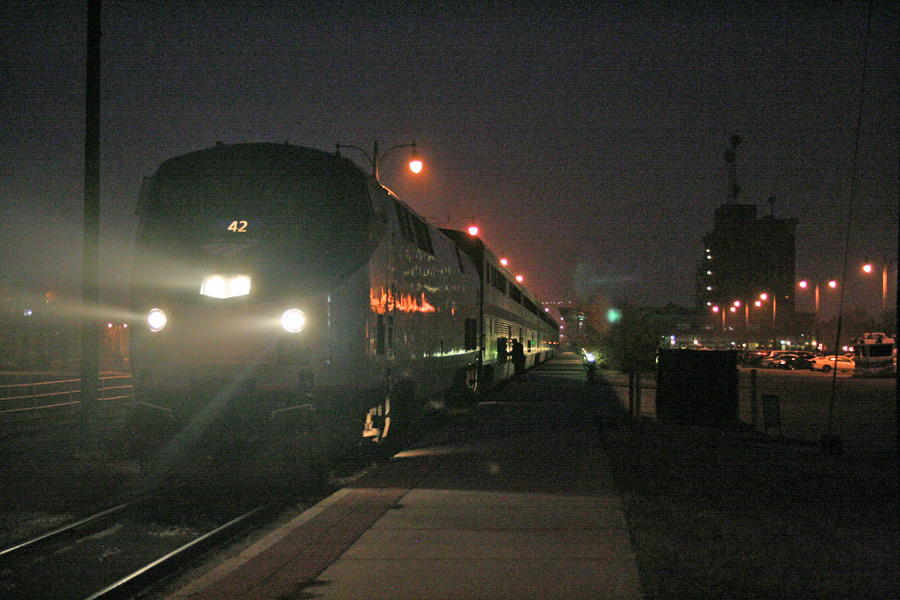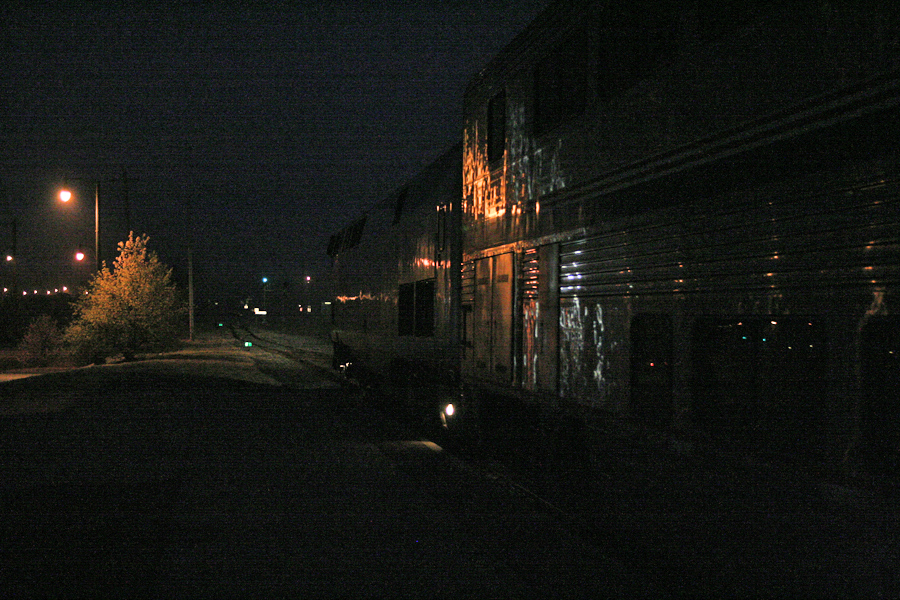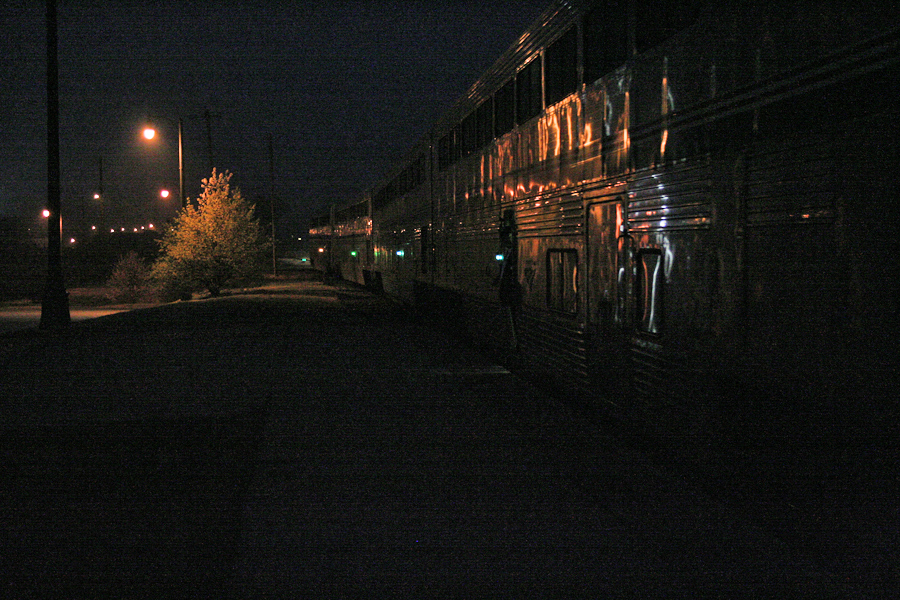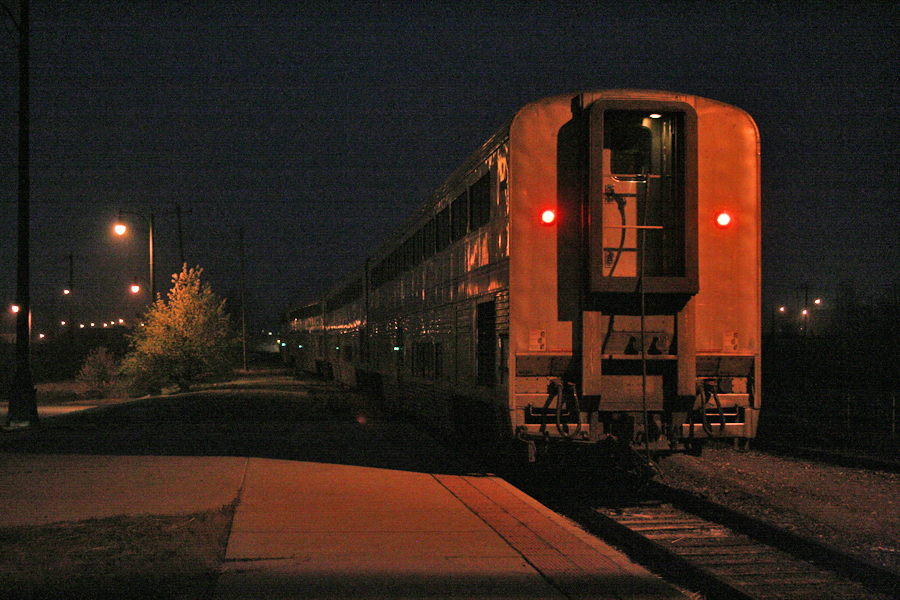 Amtrak "City of New Orleans" in Memphis Central Station, 3/15/09.
Clieck here to return to the front page
This page was designed and is maintained by Mike Condren. If you have materials
that you would like to contribute, contact me at mcondren@cbu.edu