Recent Digital Photos
by Mike Condren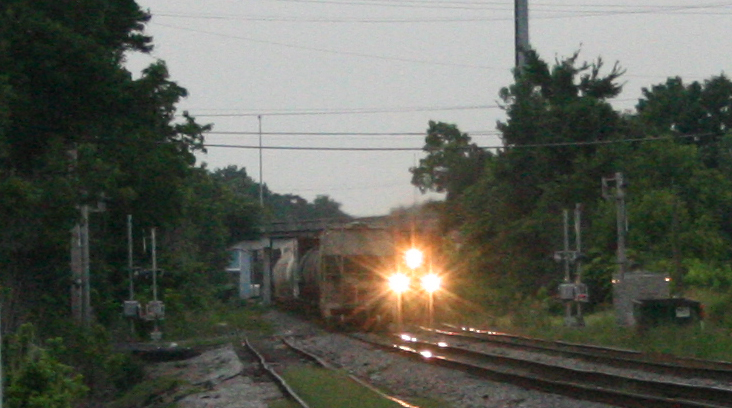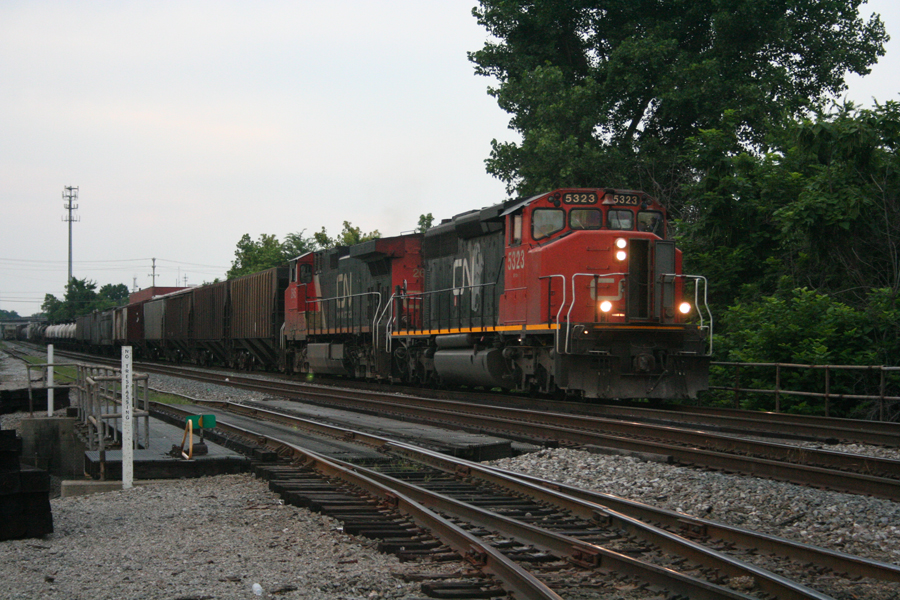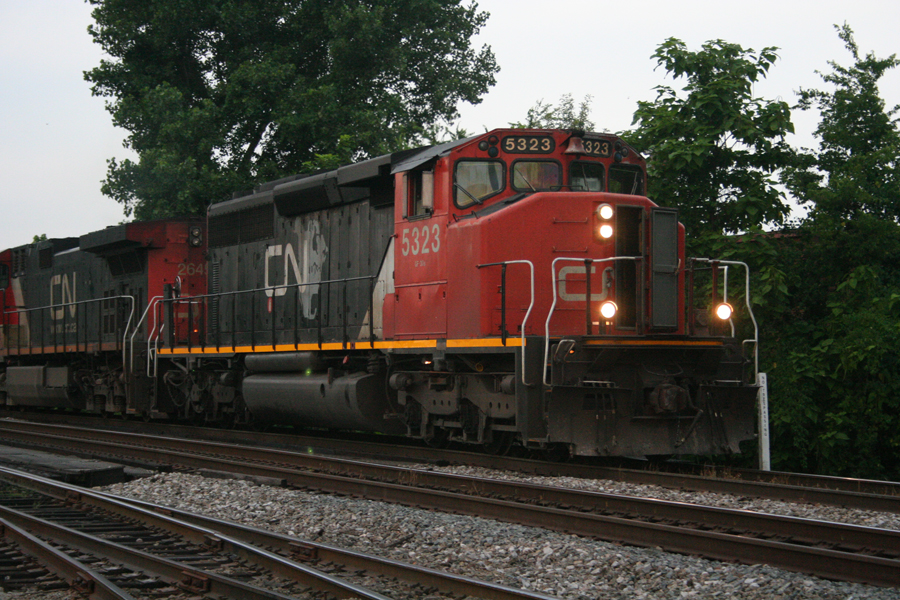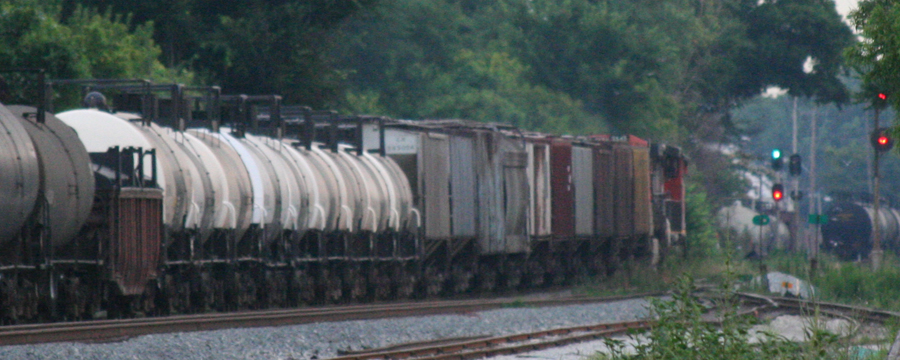 After delivering my son Matt to Central Station for his ride to New Orleans, I headed to the LA Beltline to shoot Amtrak 59. Upon arrival at the Jackson Ave. overpass area, a southbound was passing. It met a northbound just south of my position. Kenny Young joined me about 6:30am and we joined forces for the rest of our railfanning.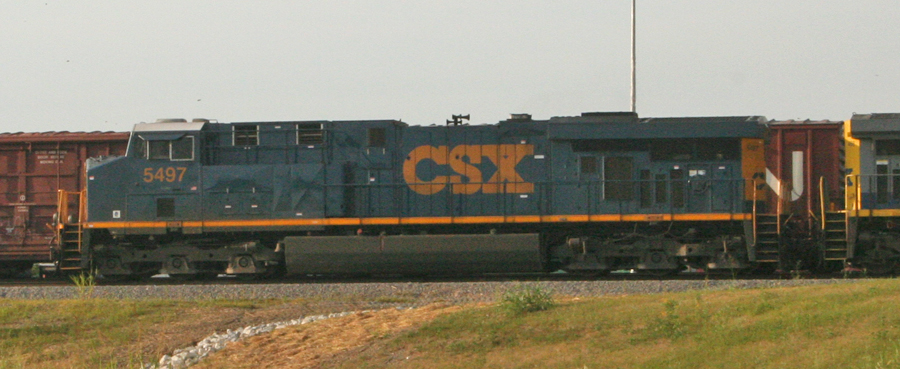 Upon arriving at Johnston Yard, this CSX stack train was passing through after leaving the joint CN-CSX intermodal yard.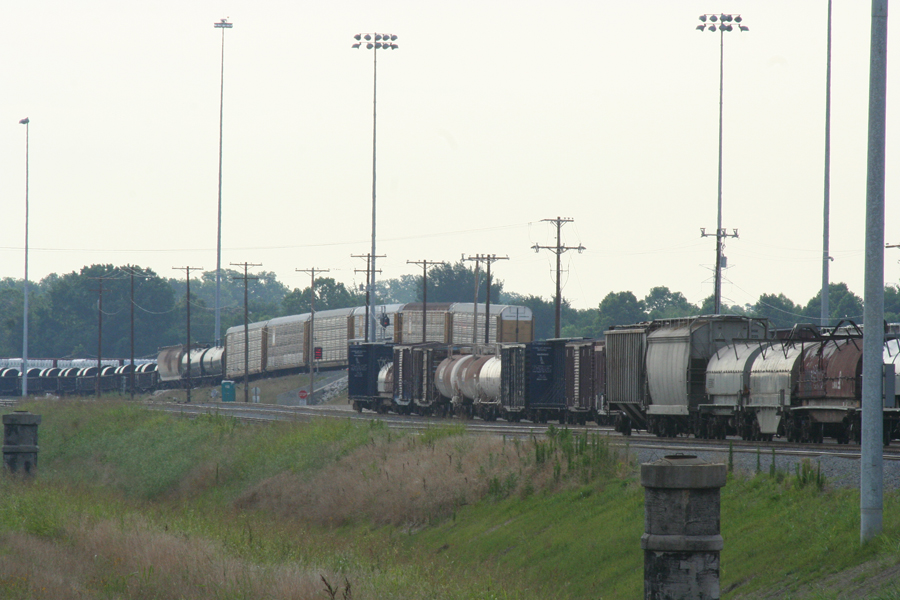 While waiting for Amtrak 59, we heard the siren announcing that humping was about to begin.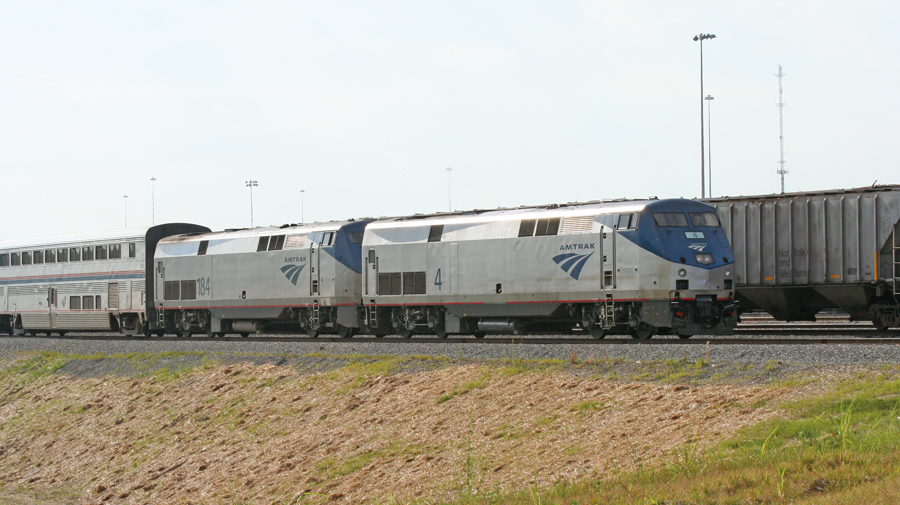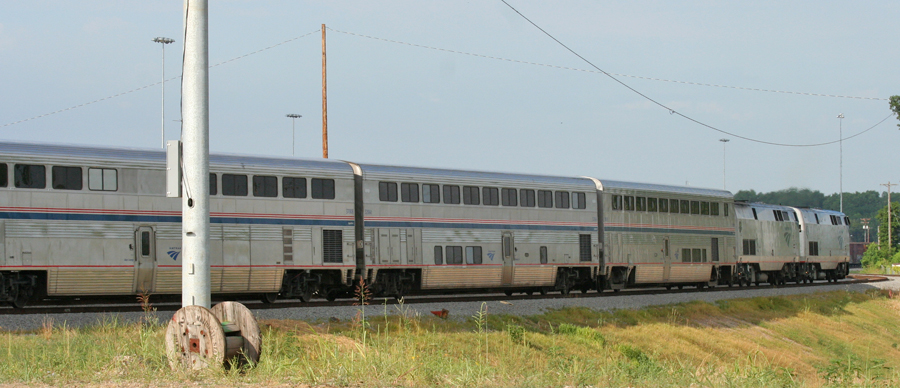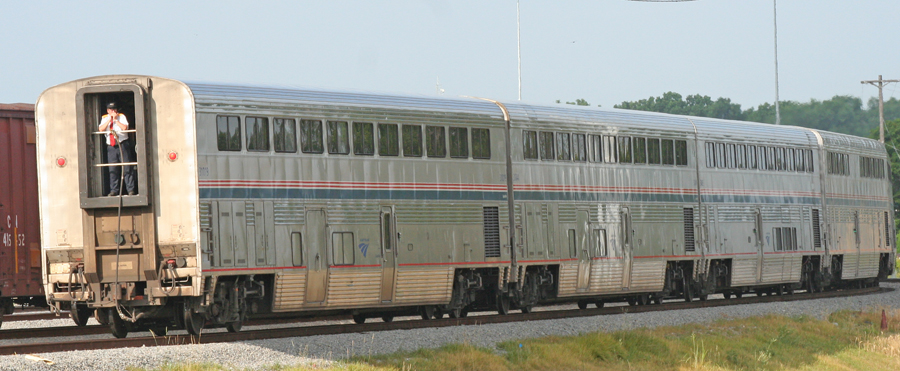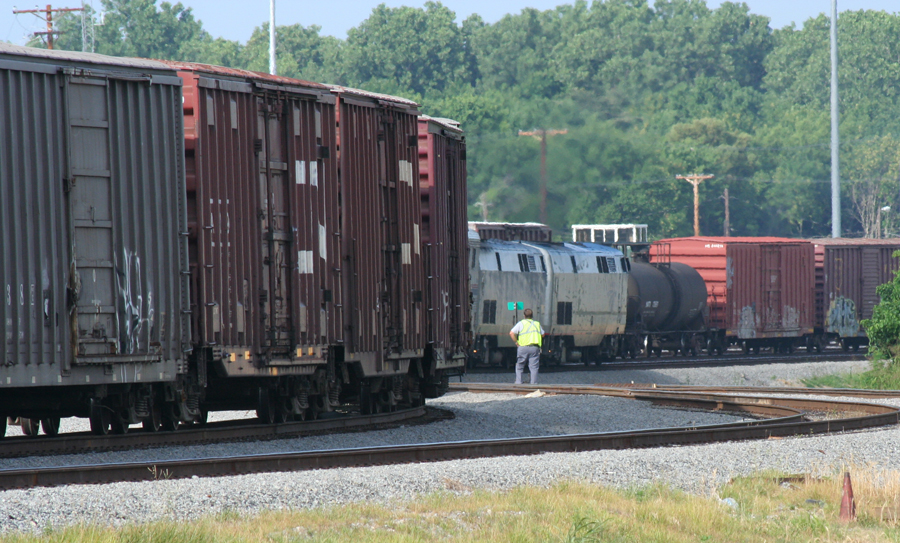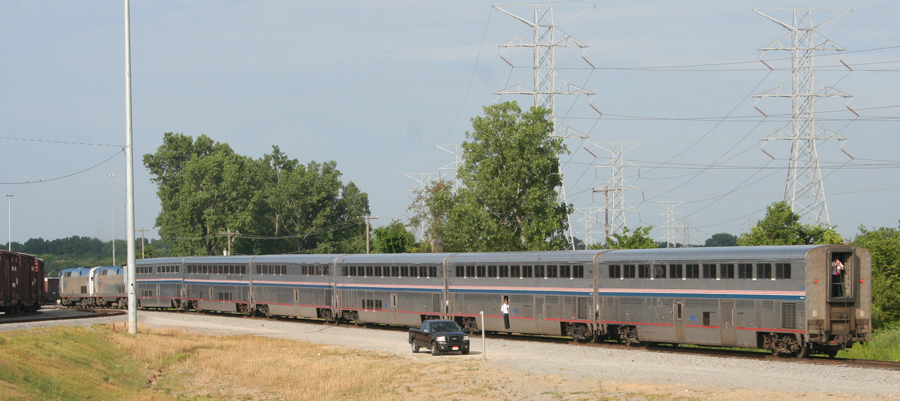 While waiting for the buses with the outbound passengers, another intermodal train passed through the yard.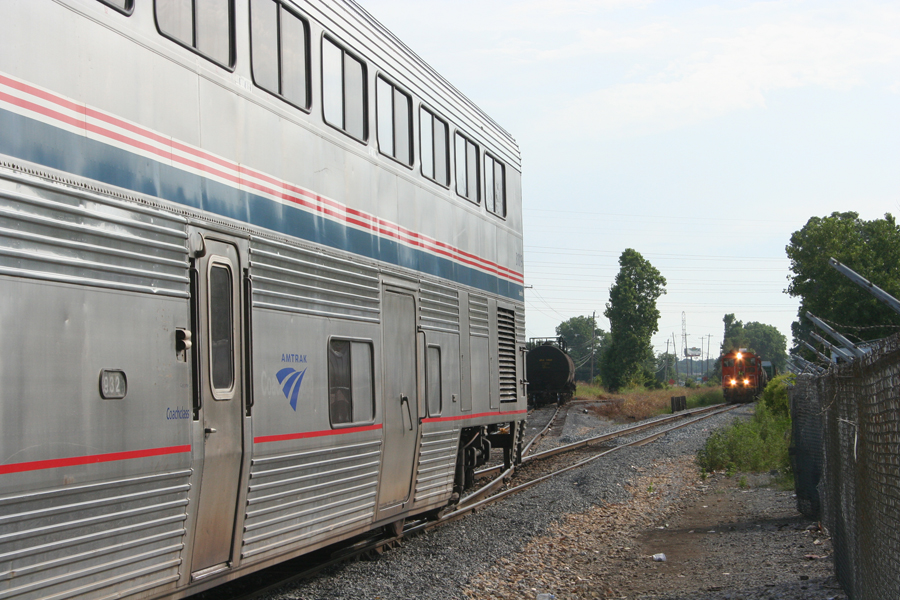 Looking north, an IC switcher has pulled down behind Amtrak when it is loading and unloading.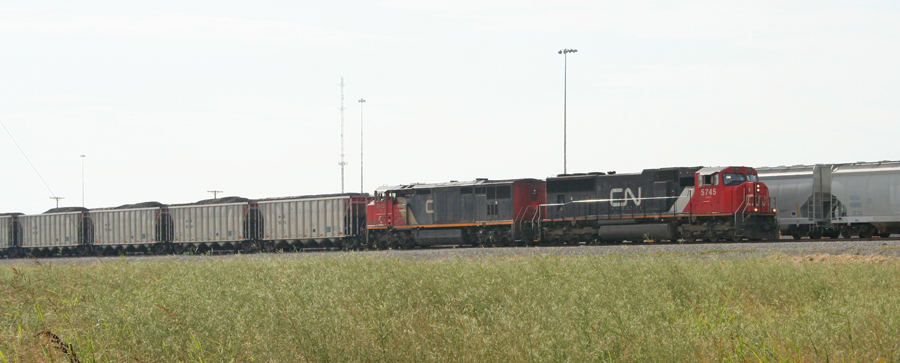 A loaded coal train pulled down the main but stopped short of the Y&MV so it could follow Amtrak 59.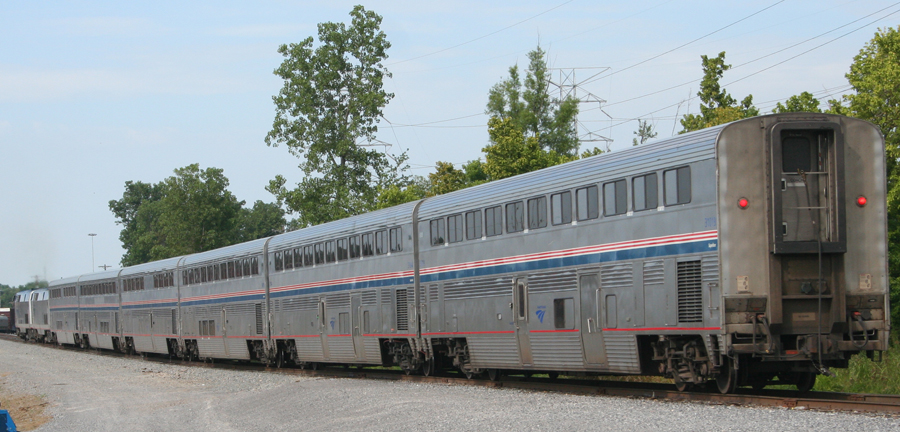 The City of New Orleans finally leaves the loading area at about 9:25am after about a 50 minute station stop.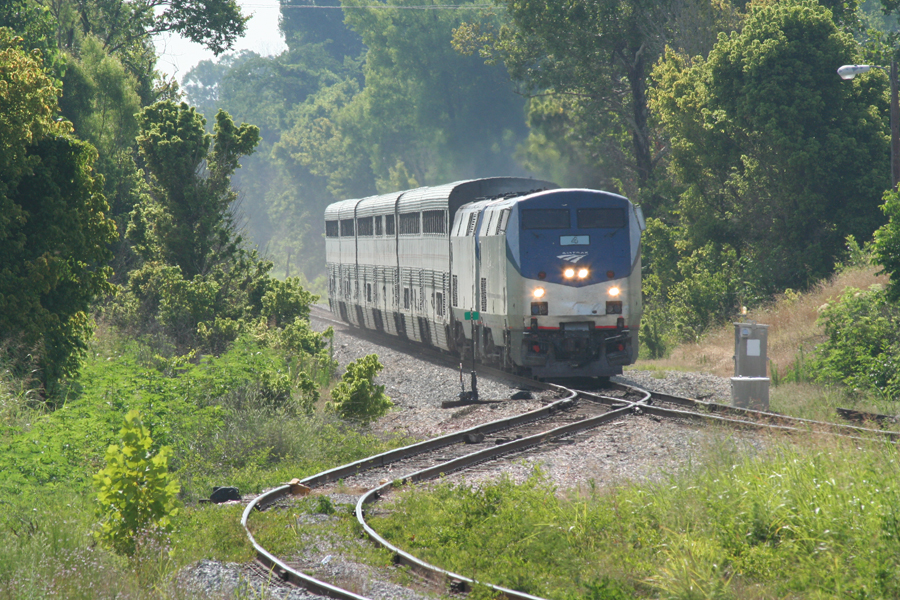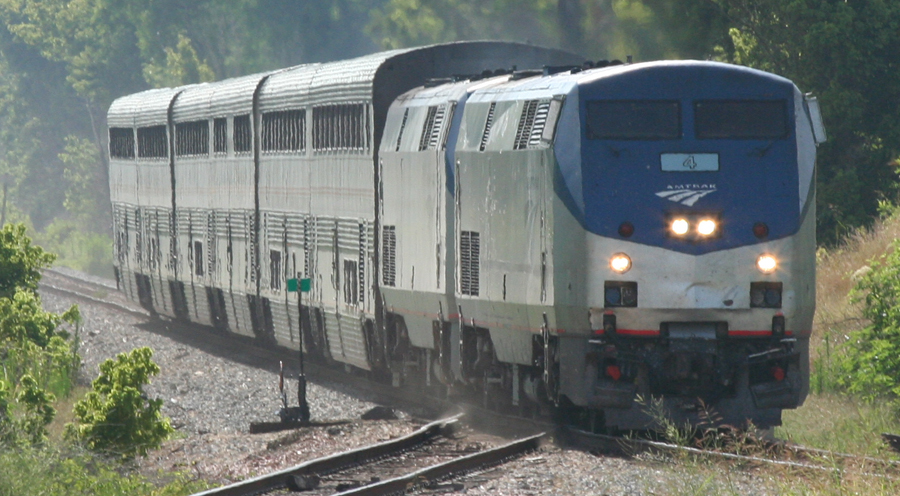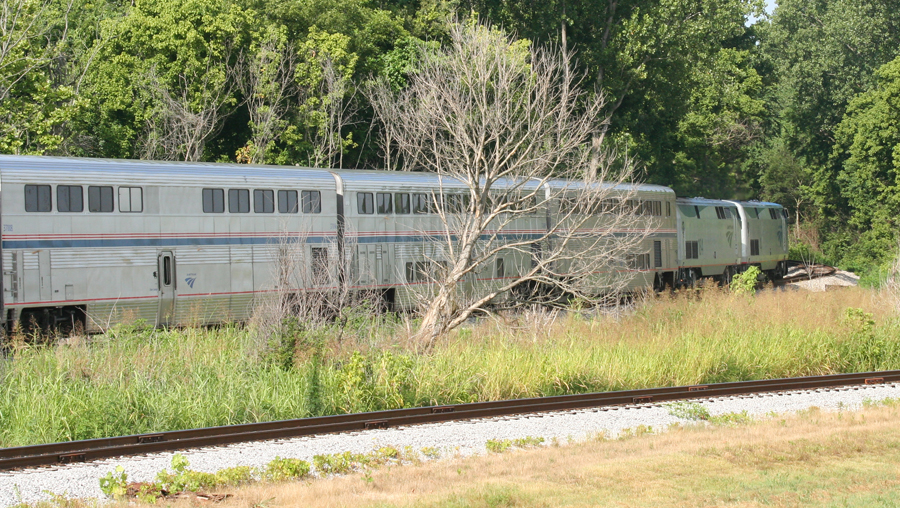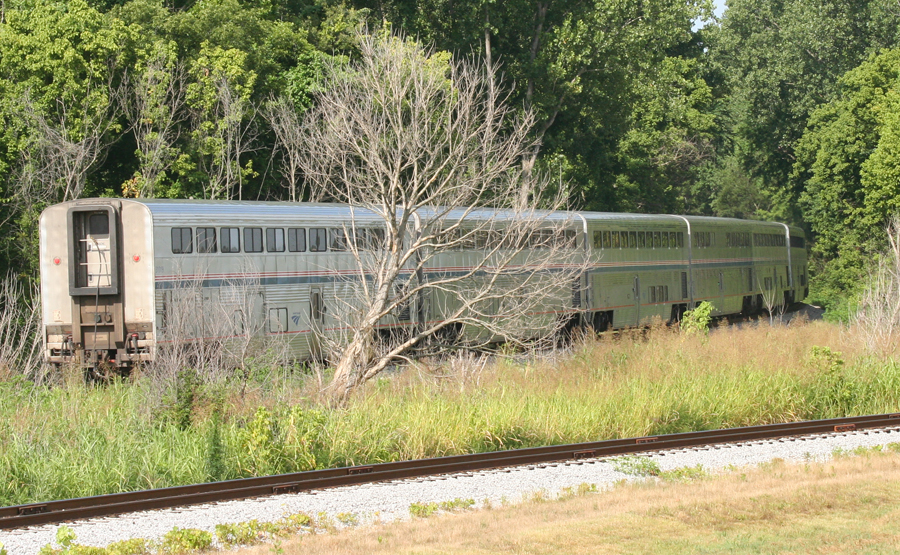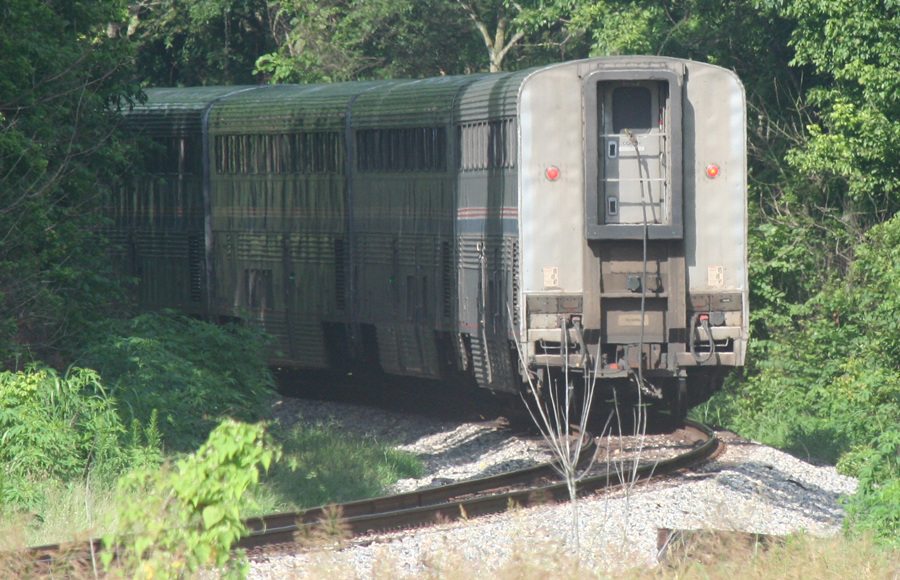 Kenny and I then raced ahead of the train to the junction to the new intermodal facility.


On the drive back by the yard, two sets of trimmer engines are visible. One of the switchers is one of the "hump-backs" in CN paint.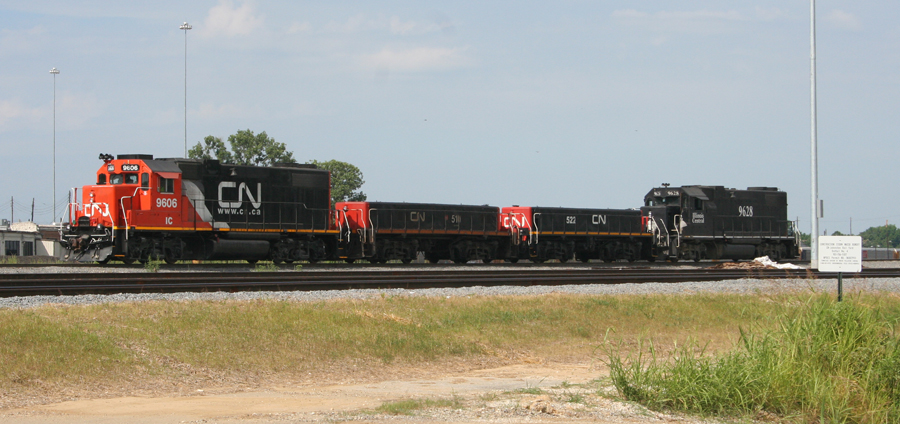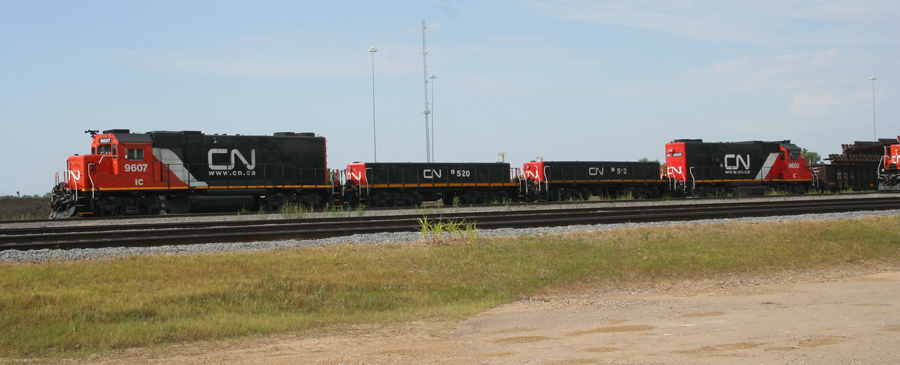 Upon driving back alongside of the hump, one of the hump sets has moved north off the hump and stopped. Then the other hump set pulls by.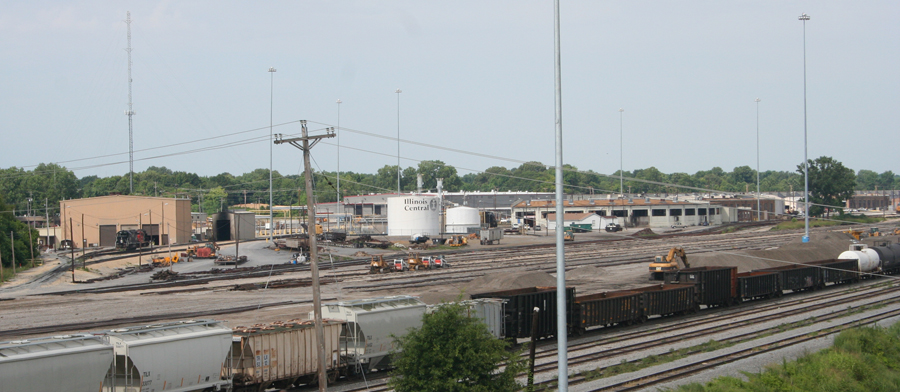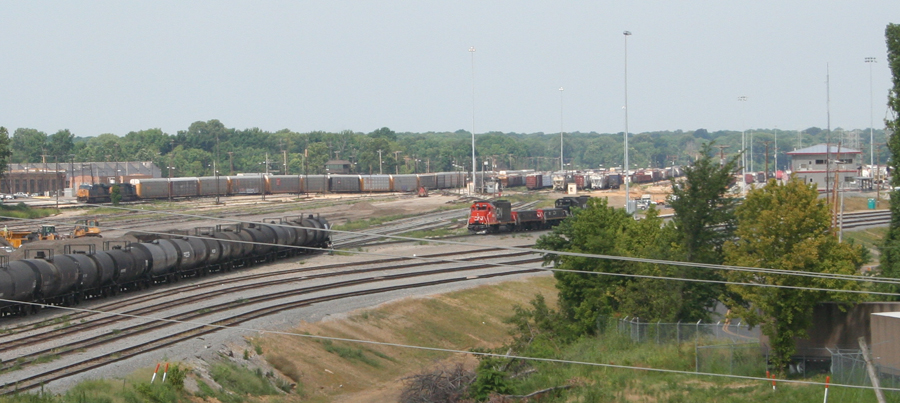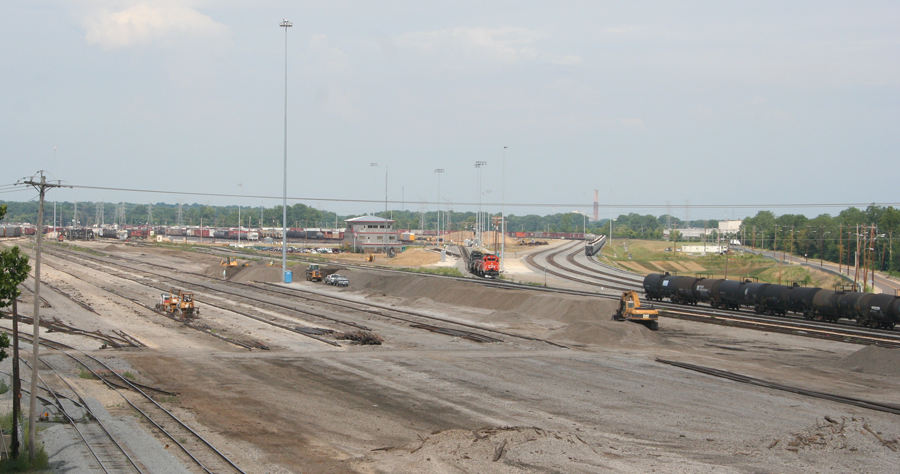 CNIC engine terminal area and hump as viewed from the Horn Lake Road overpass.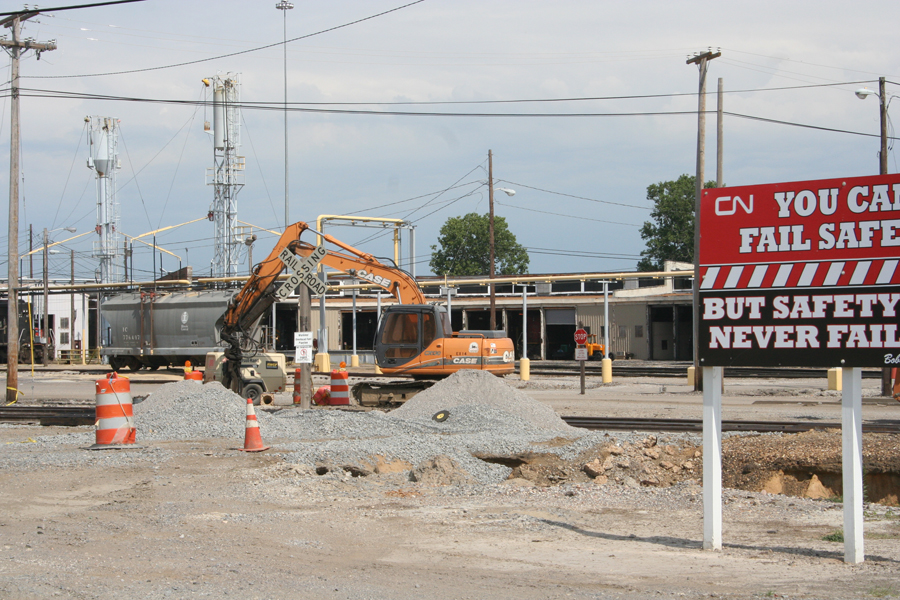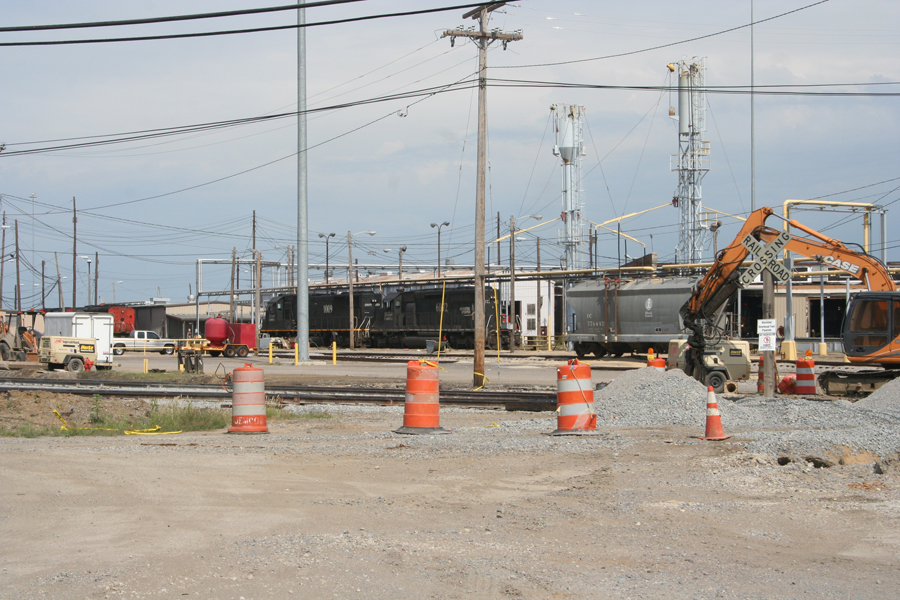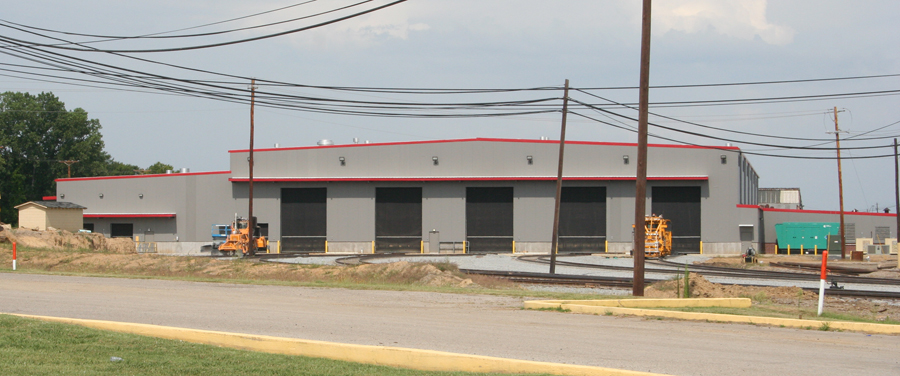 Then, the roundhouse area and new enginehouse.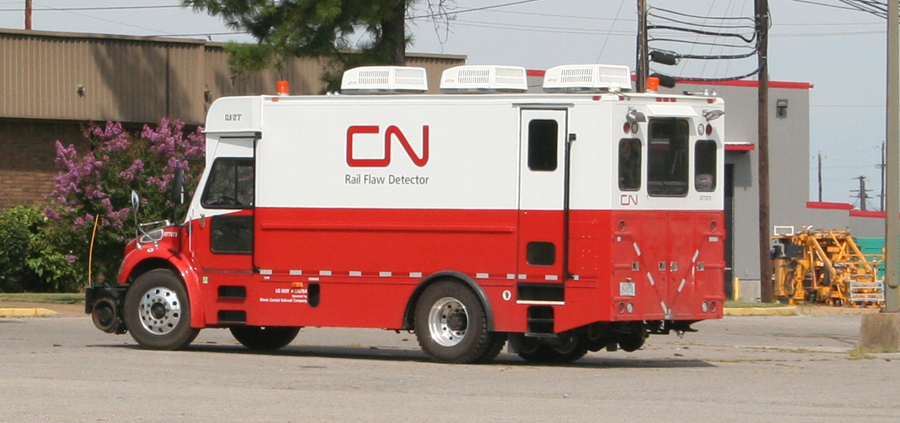 Parked in front of the yard office was this hi-rail "Rail Flaw Detector".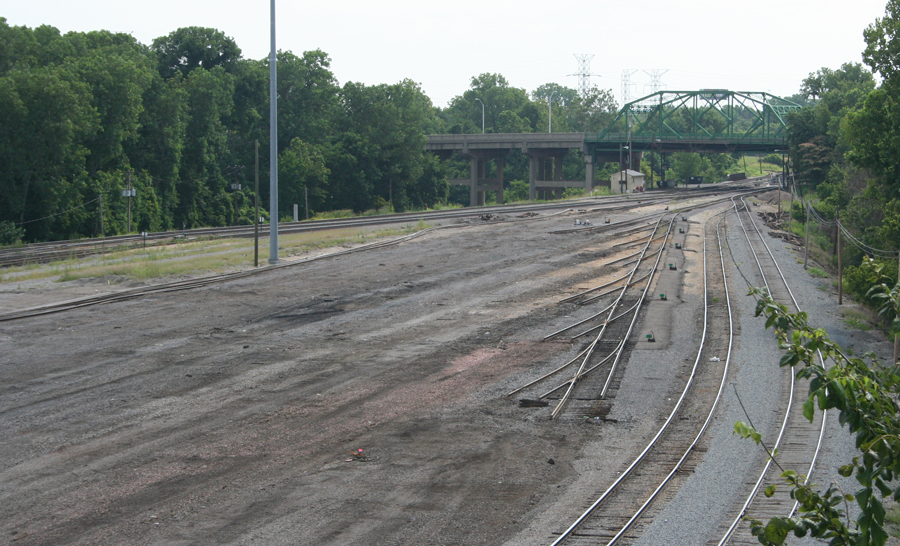 Looking north from the same Horn Lake Road overpass. Note that this section of the yard is undergoing revision.
Clieck here to return to the front page
This page was designed and is maintained by Mike Condren. If you have materials
that you would like to contribute, contact me at mcondren@cbu.edu