Recent Digital Photos
by Mike Condren
A day chasing trains in Wisconsin, Saturday June 18, 2005
This former C&NW coaling tower is located at Clyman Jct, WI on the Adams Subdivision.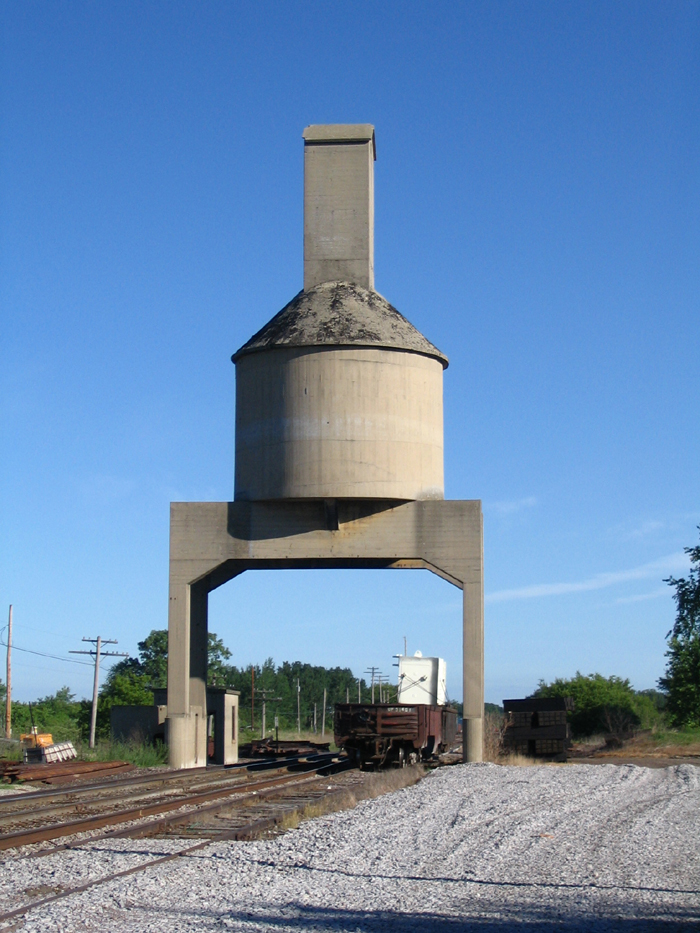 Sorry for the picture inside a picture but the gondola messed up a closer coming shot of this Road Railer train with 103 trailers. This was the quest for the day. There were two other fans at this location waiting for this train.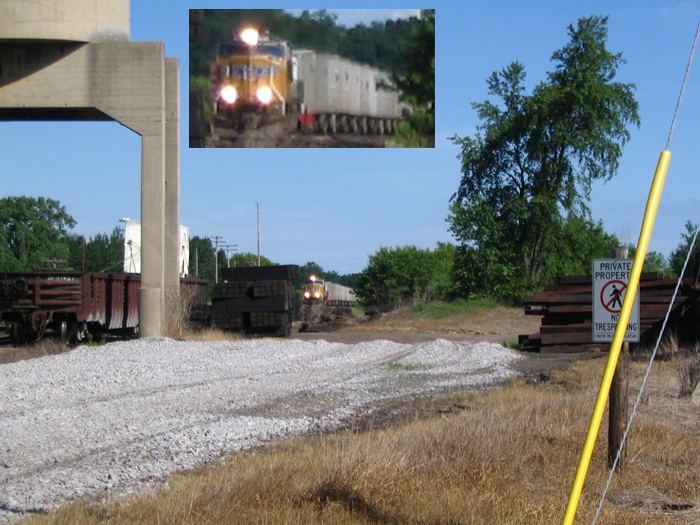 The UP SD70 is eastbound and will meet a westbound local about 1/2 mile down the line.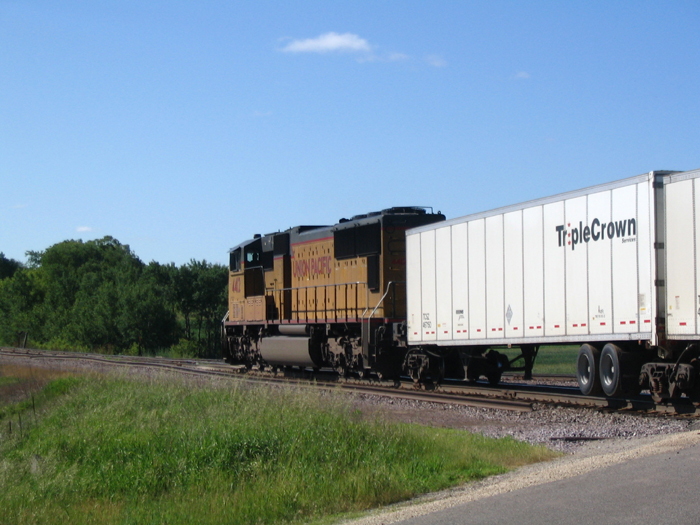 The local is visible in the distance as the trailers continue their journey east.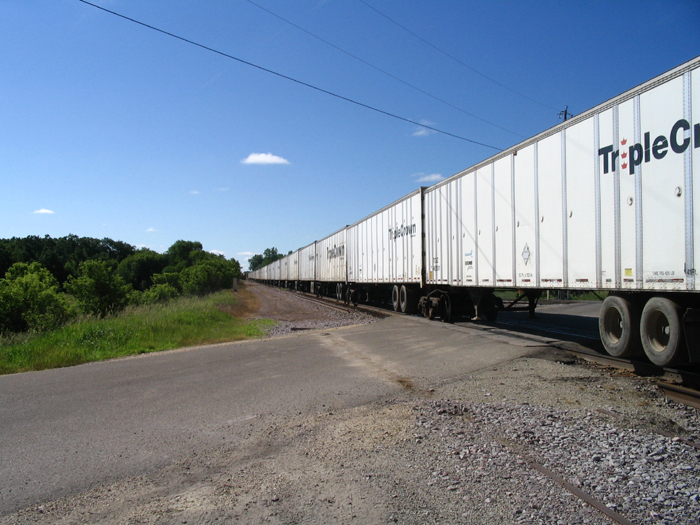 These two wig-wags ONCE protected this rural crossing. If you look carefully, you can see the foundations for the new flasher and gates which were installed less than a week after these photos were taken.
| | |
| --- | --- |
| A short distance from the crossing with the two wig-wags was this wig-wag that J. David Ingles is leaning against. | |
| | |
| --- | --- |
| Here we see the speeding Amtrak train #8 on the Canadian Pacific east of Columbus, WI. | |
Here Amtrak train #7 is entering the south track of the double that runs from Watertown to west of Columbus, WI.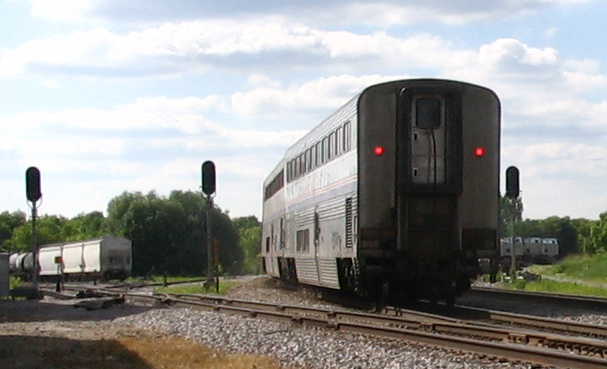 The day began at Clyman Jct. and ends at Jefferson Jct. on a branch south of Clyman Jct. Here we see UP #1244.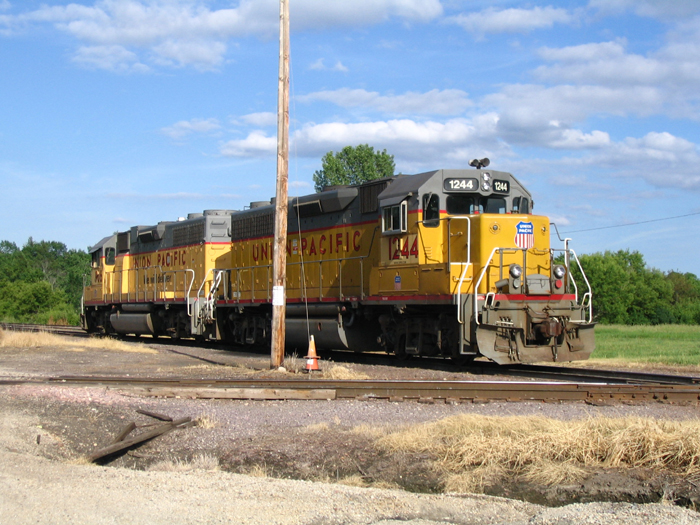 This caboose is used on this branch. At one time the track where the locos are sitting ran from Milwaukee to Madison. Today it is just a switching stub that deadends behind the photographer after serving a large malt plant, the main reason the branch is still in service.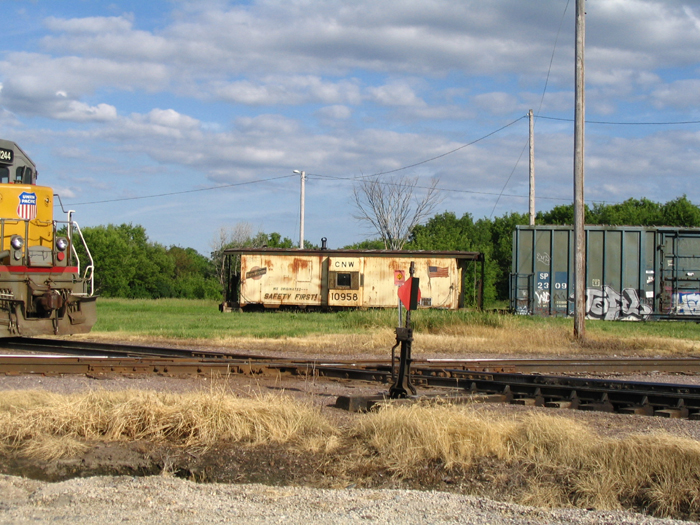 Here is another view of the crossing of the north-south branch that once ran from Fond du Lac to Janesville, WI and the east-west branch that once ran from Milwaukee to Madison, WI.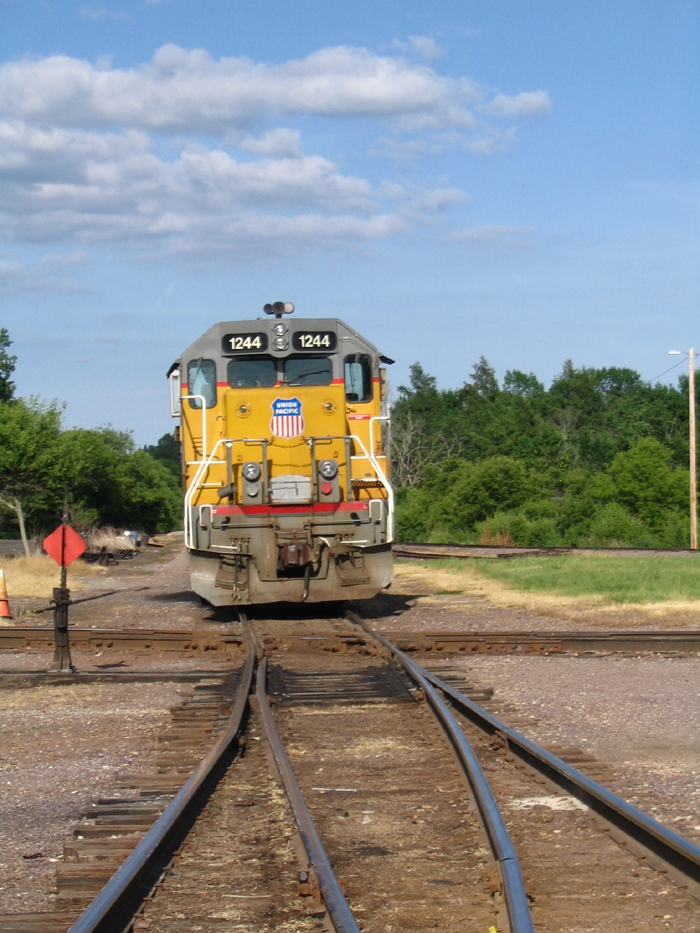 The end of a bust of a trip to North Fond du Lac, WI, Sunday June 19, 2005
Here we see Amtrak #7 stopped at Columbus, WI.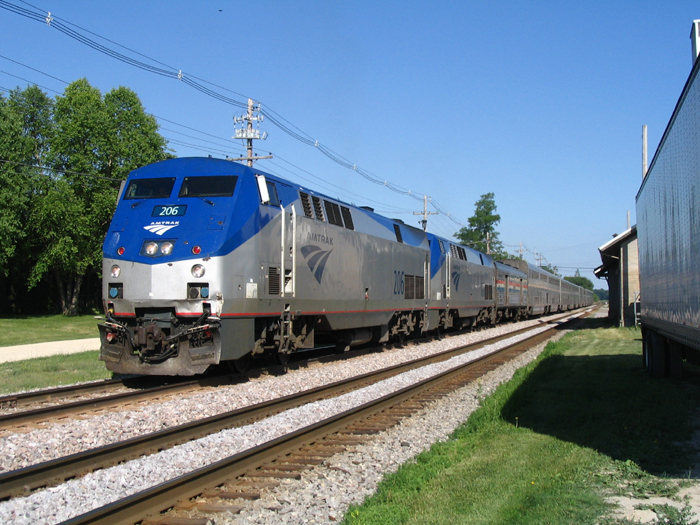 This page was designed and is maintained by Mike Condren. If you have materials
that you would like to contribute, contact me at mcondren@cbu.edu