Recent Digital Photos
by Mike Condren
56 Years of Railroad Photography
1960-2016
April 15, 2016
These 3 UP locos are seen in the engine terminal area of the UP Van Buren, AR yard.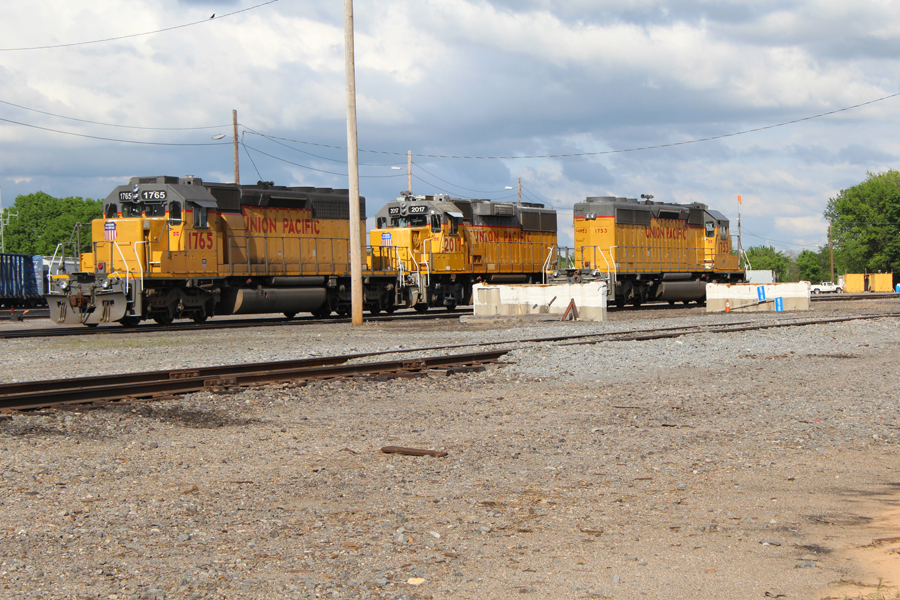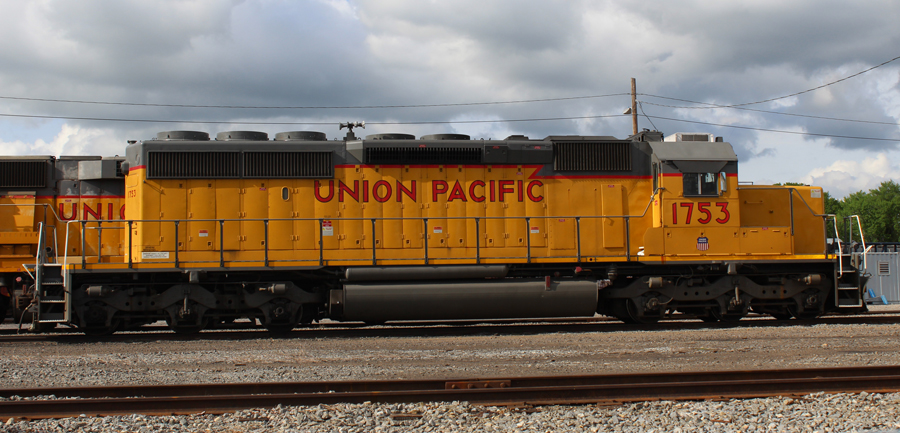 This train is seen at the refueling station near Main Street in Van Buren, AR.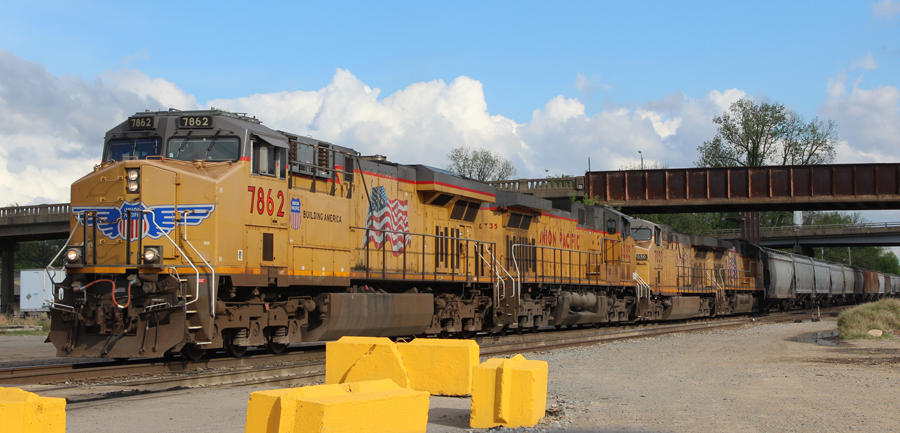 April 21, 2016
A&M C-424 #32 was the only unit outside of the north end of the new shop building.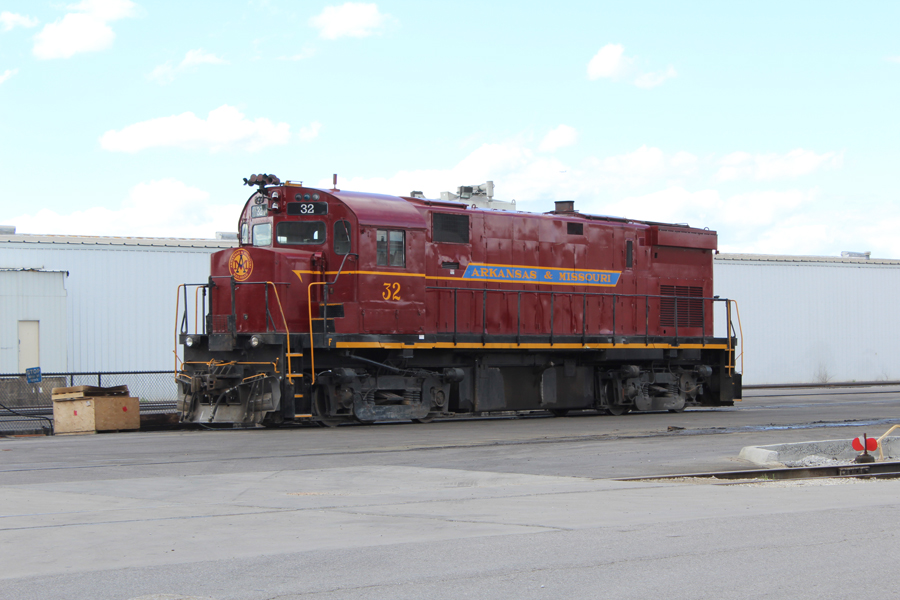 These 2 C420s were found in a field far north of the A&M shops.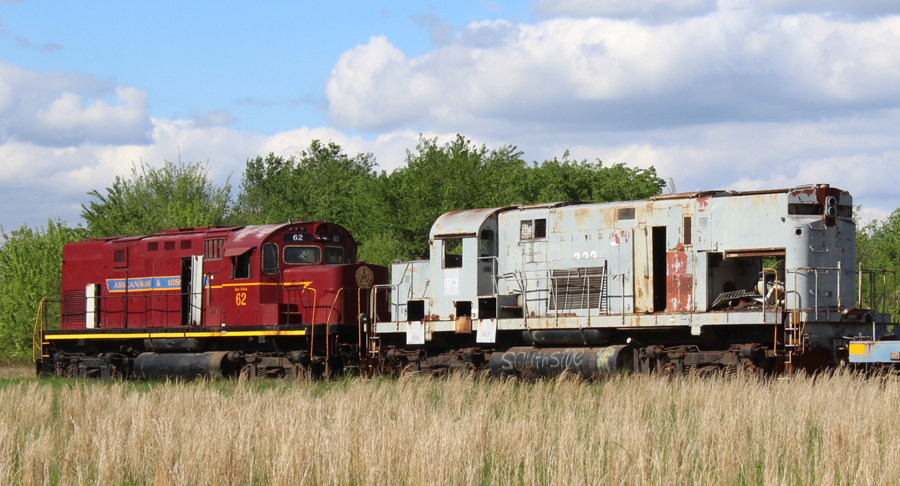 This C420 hood was found behind a locked chain link fence north of the A&M shops.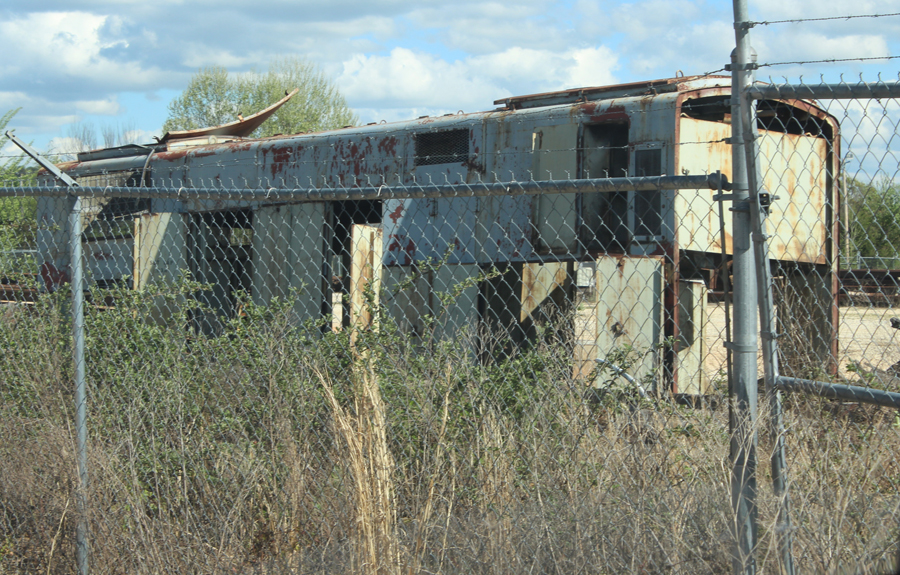 This shot turned out to be expensive as I locked myself out of my car and had to call a lock smith with help from a friend to get back into my car.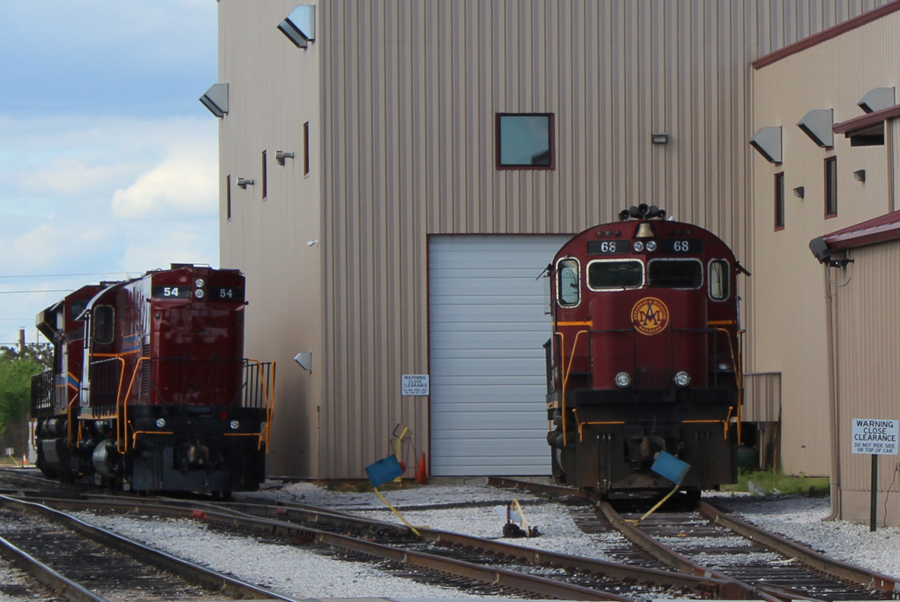 After I got back into my car, I drove by the A&M shop and got these 2 views.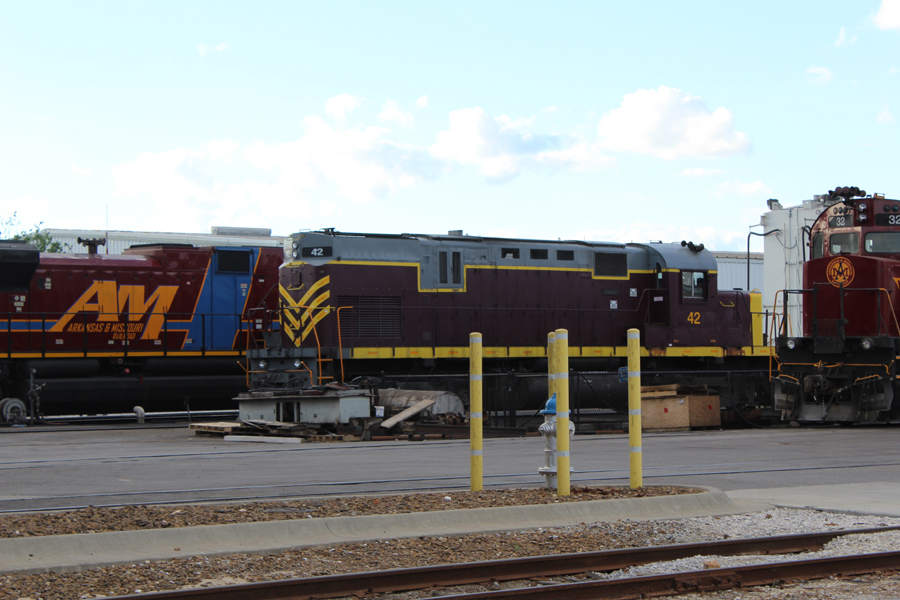 I then got this shot of "2s", #32, #42, & #72.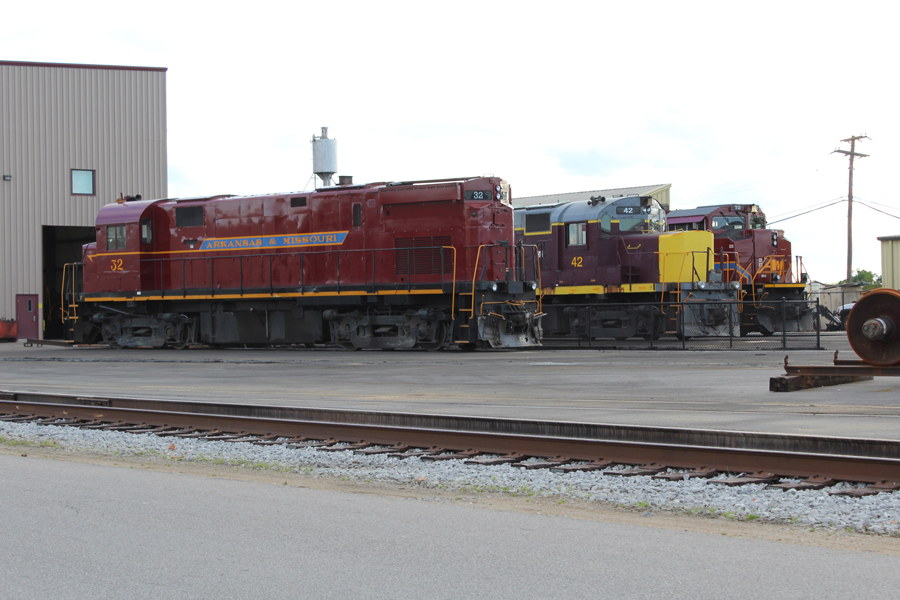 Then to the Boston Mtn Chapter of the NRHS at the A&M Museum.
I took this photo with my cell phone of a Frisco herald with a "coon skin" hung over it. It is found in the A&M Museum in Springdale.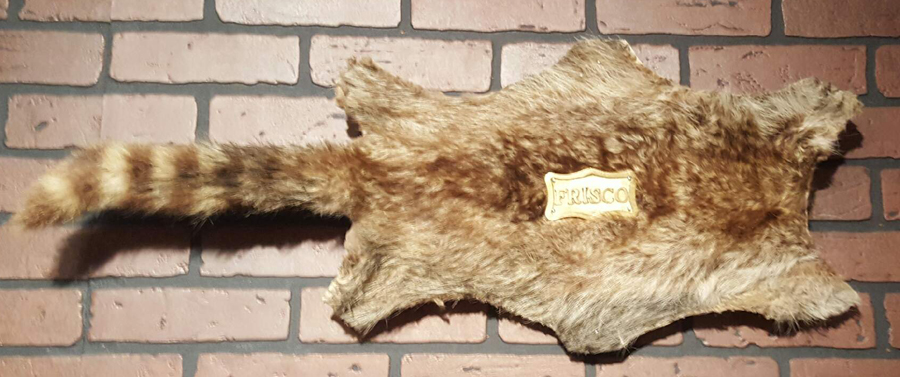 May 20, 2016
My trip began in Tahlequah, OK and traveled through Tulsa. As I approached Tulsa on the Broken Arrow Expressway, a freight was stopped on the former MKT line which ran down the middle of the expressway with the head end stopped at 15th Street. This train had the usual UP power on the head end followed by some BNSF power returning to the BNSF Cherokee Yard in West Tulsa.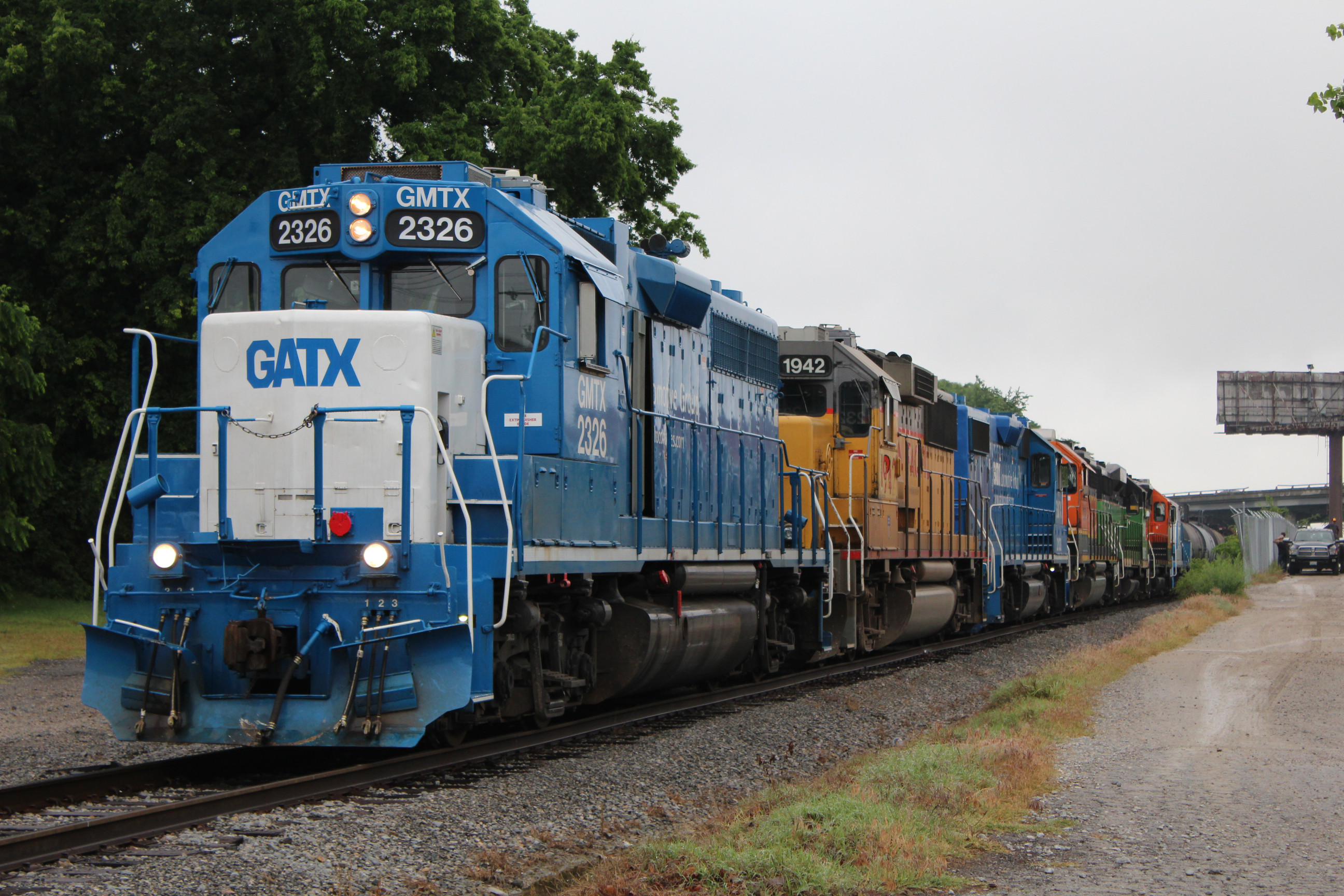 Just east of Enid where I crossed the BNSF Avard Sub, I discovered this stopped EB BNSF freight.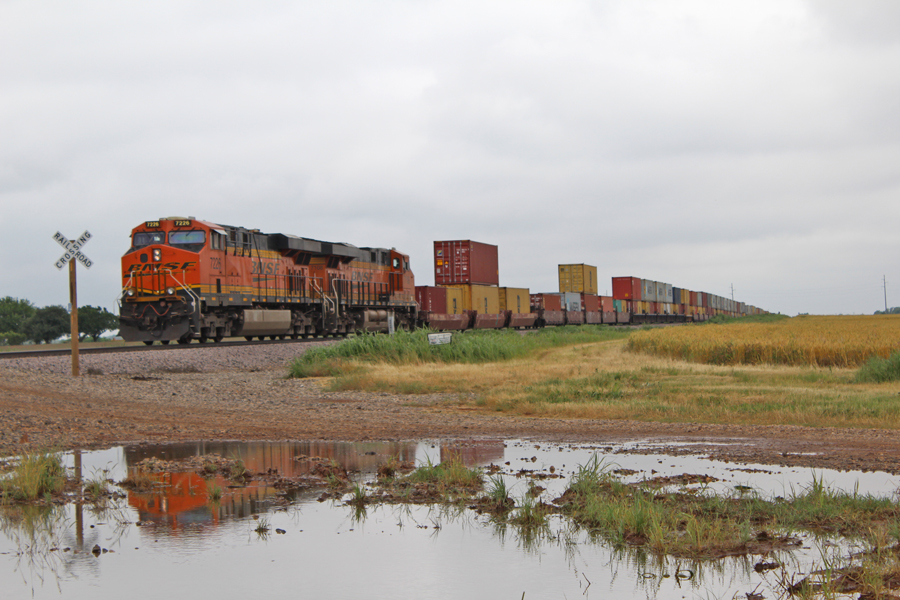 In Enid I discovered what appeared to be a former RI station, now used as a Famers Market.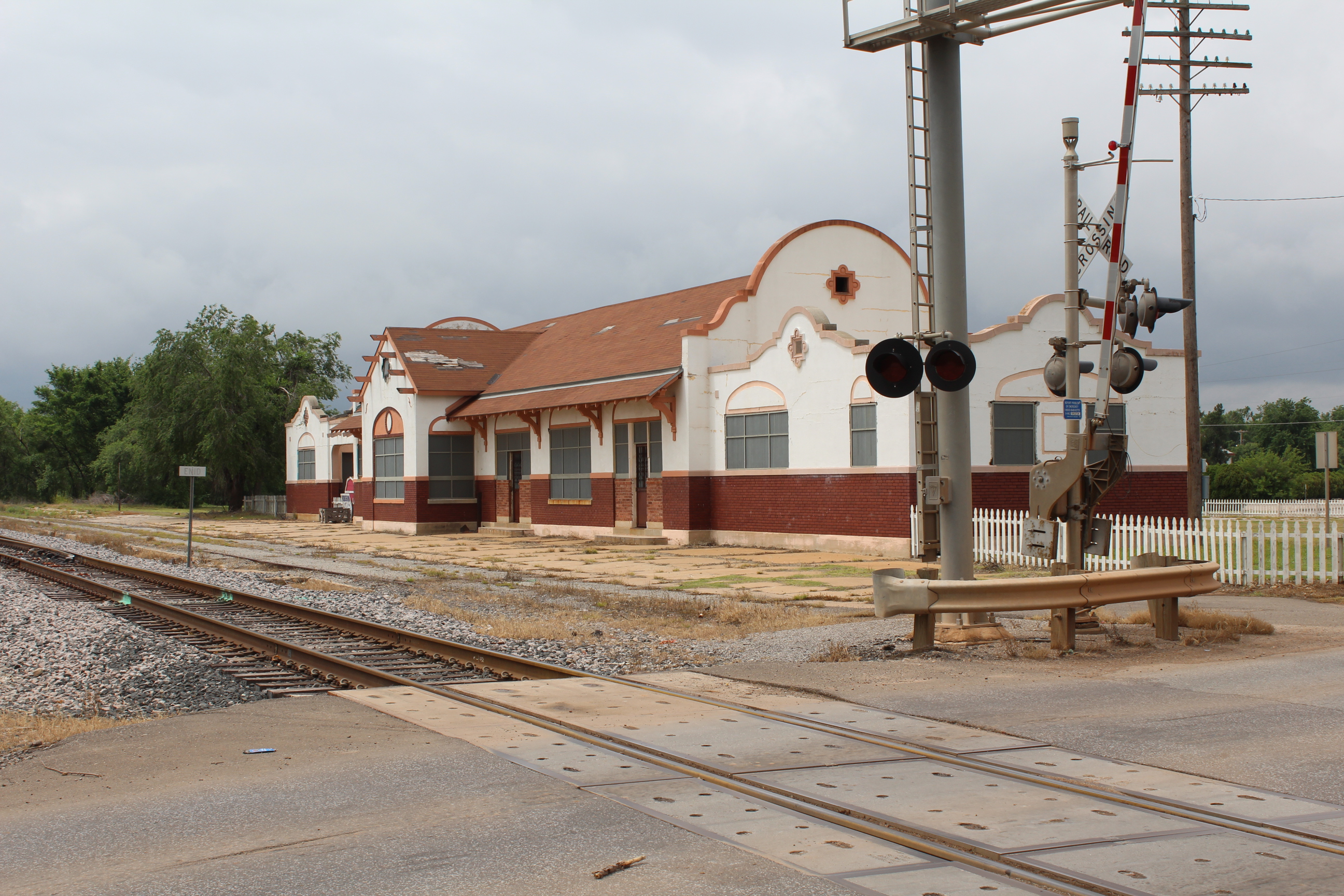 May 22, 2016
The Gloss Mtn are Oklahoma's version of Monument Valley of Arizona.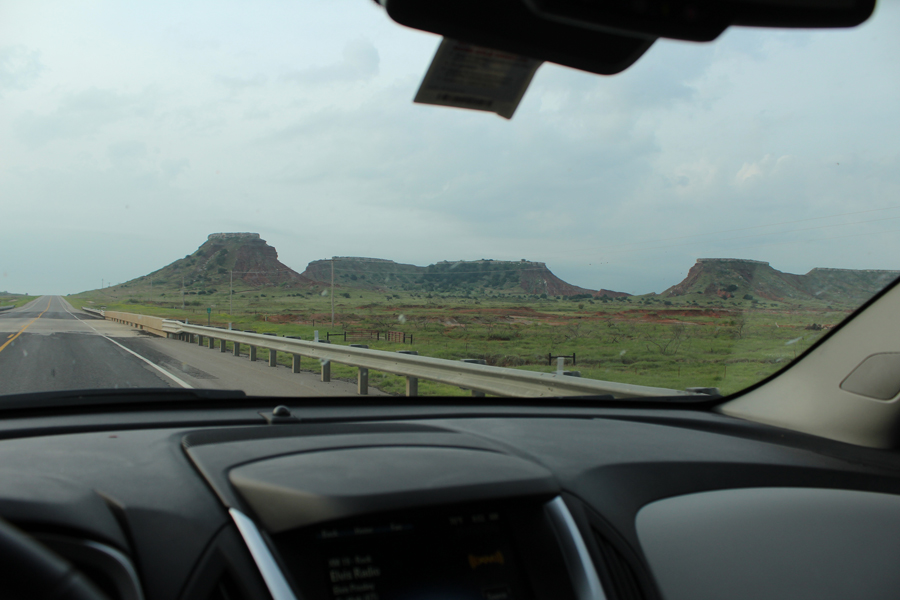 This southbound vehicle train is seen passing the station in Perry, OK.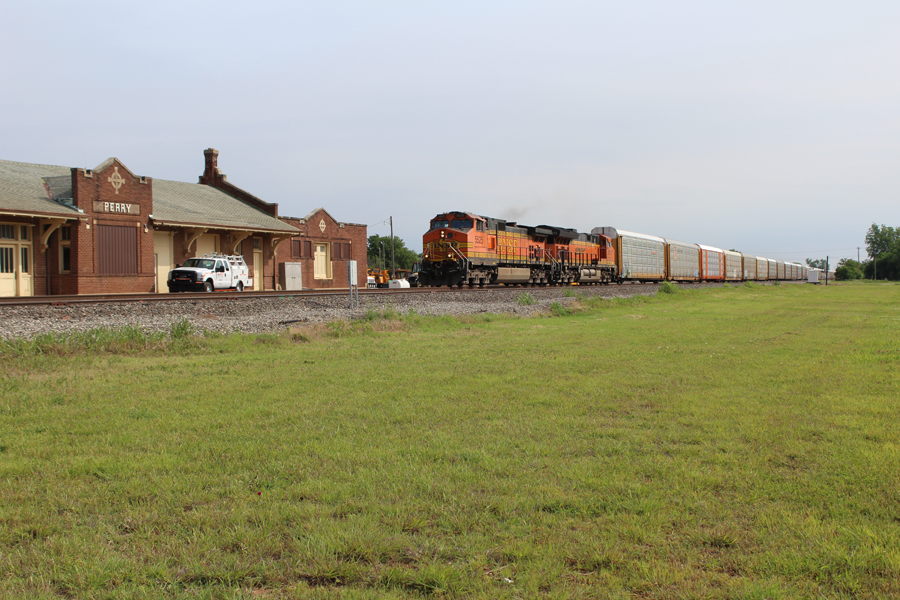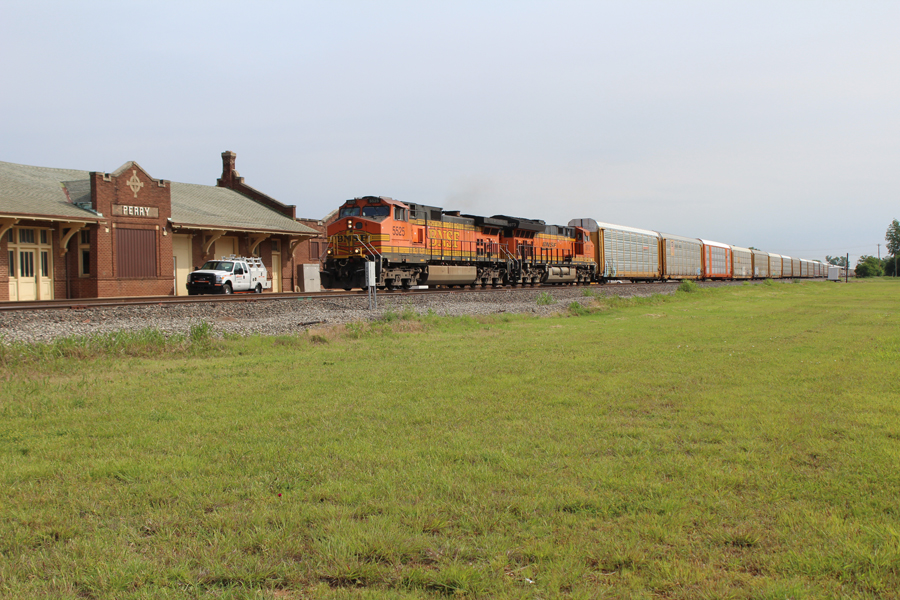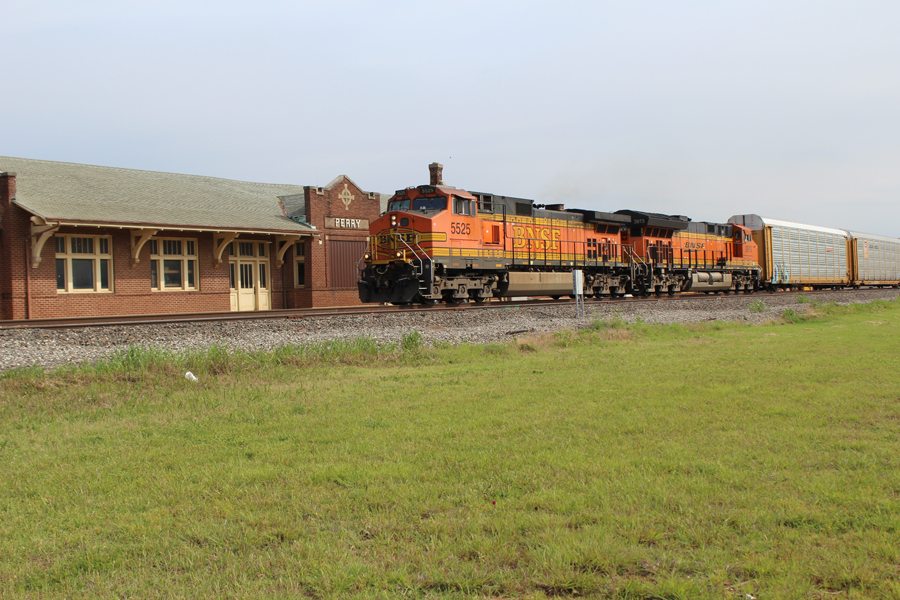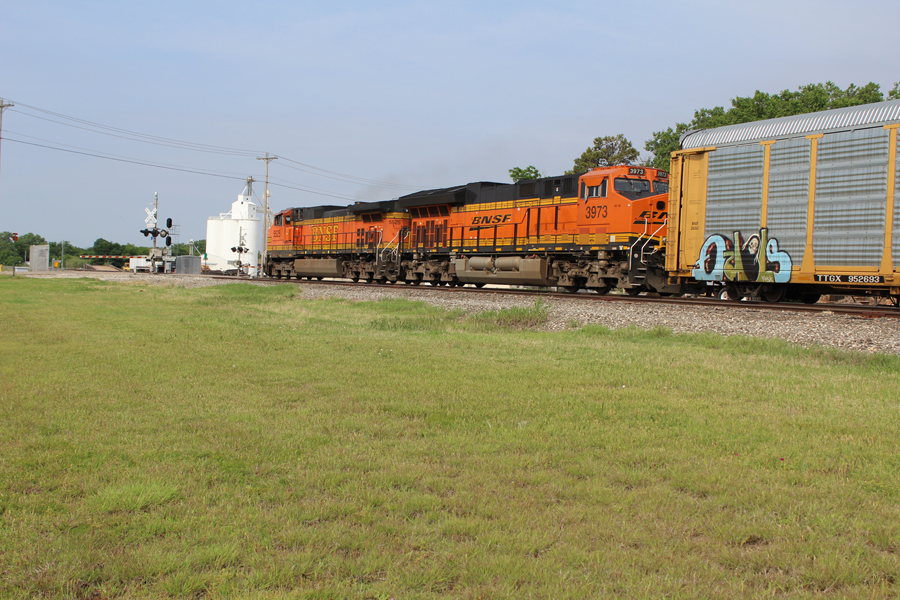 This welded rail train was parked in a siding at Pawnee, OK.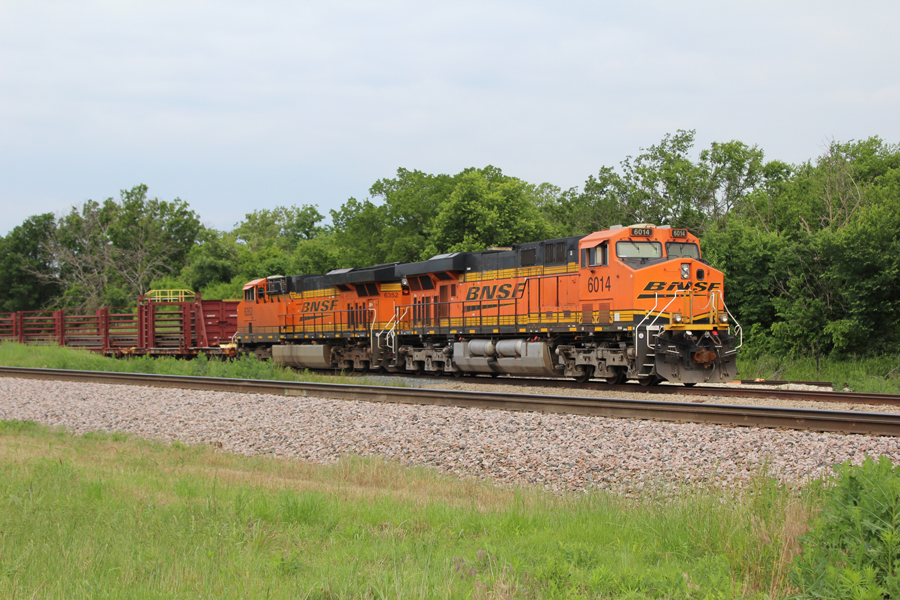 This piggy-back train surprized me at Pawnee.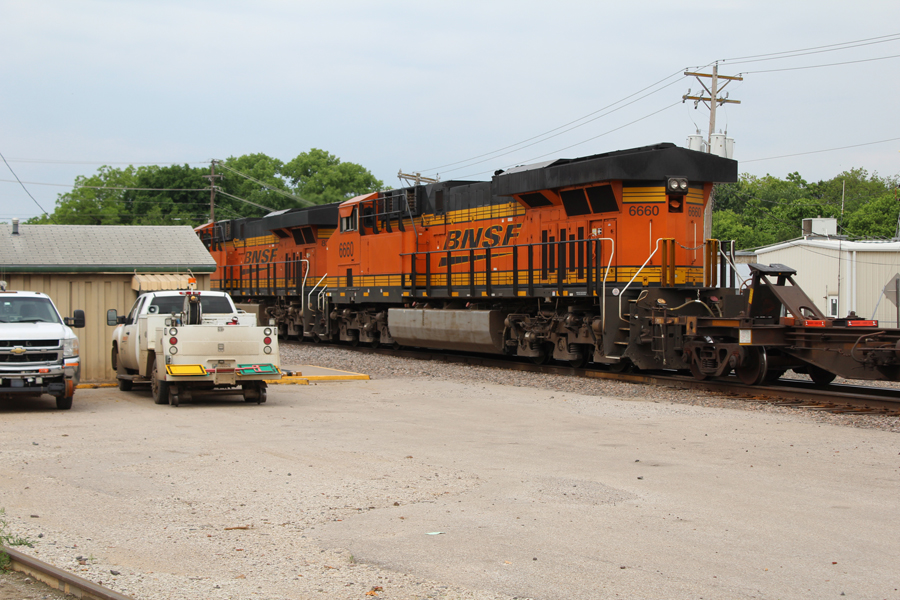 These abutments suggest that a railroad once crossed over the top of US64 east of Pawnee, OK.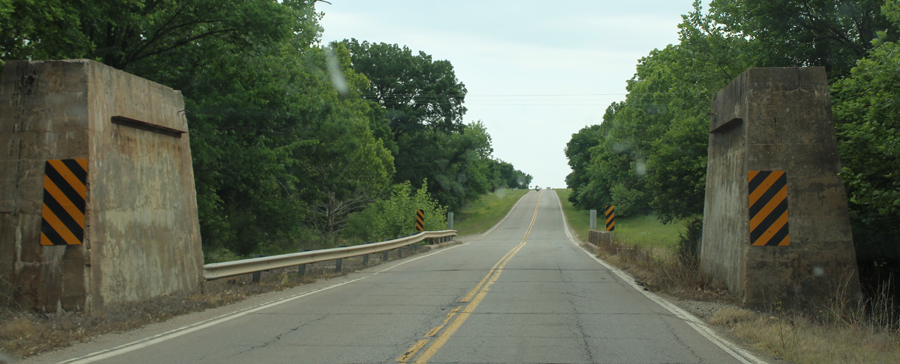 This westbound train is seen near the BOK Center in Tulsa.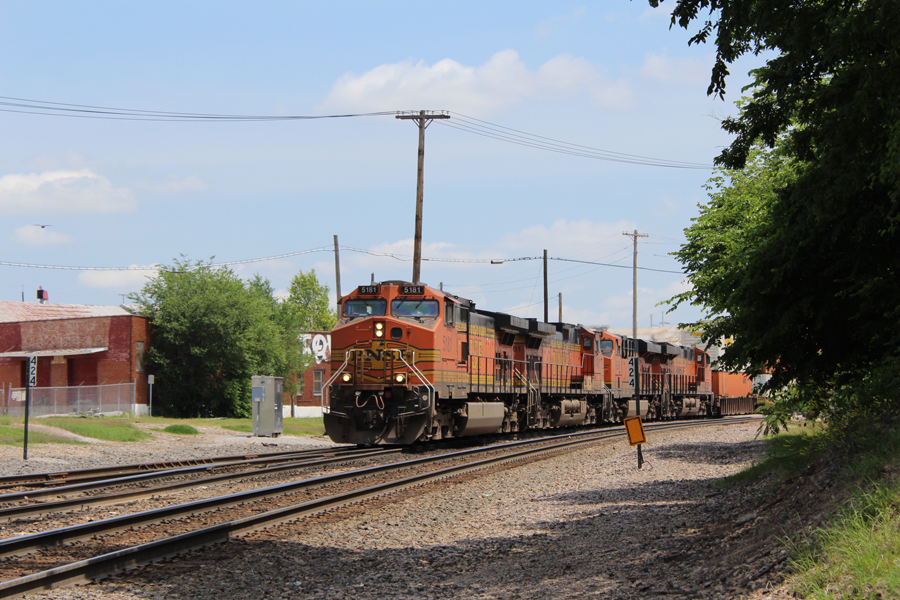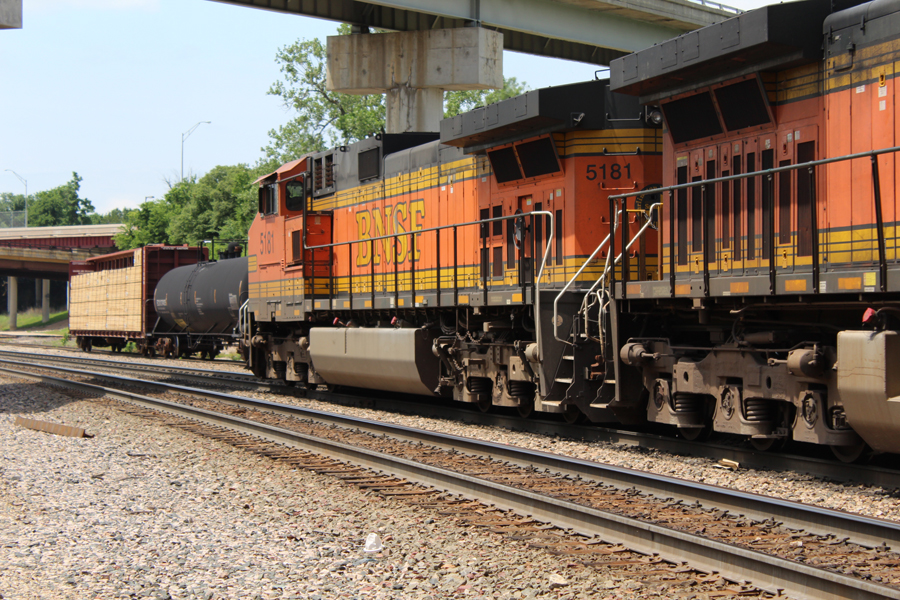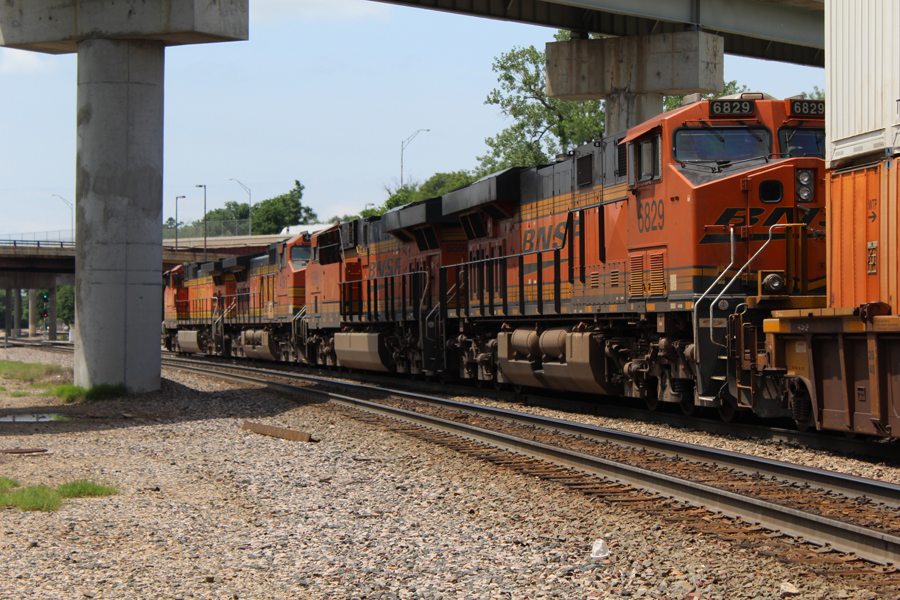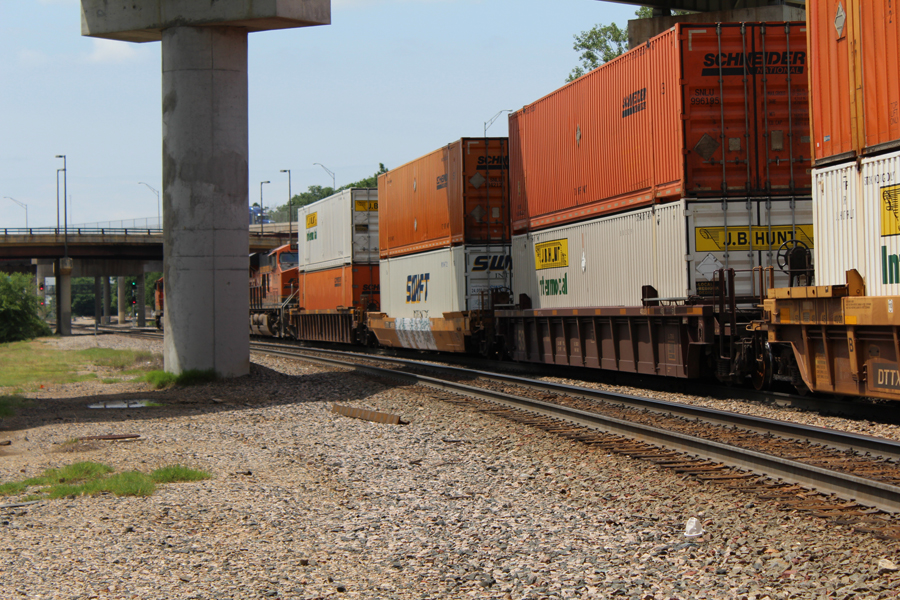 This pair of locos are headed east from Cherokee Yard in Tulsa.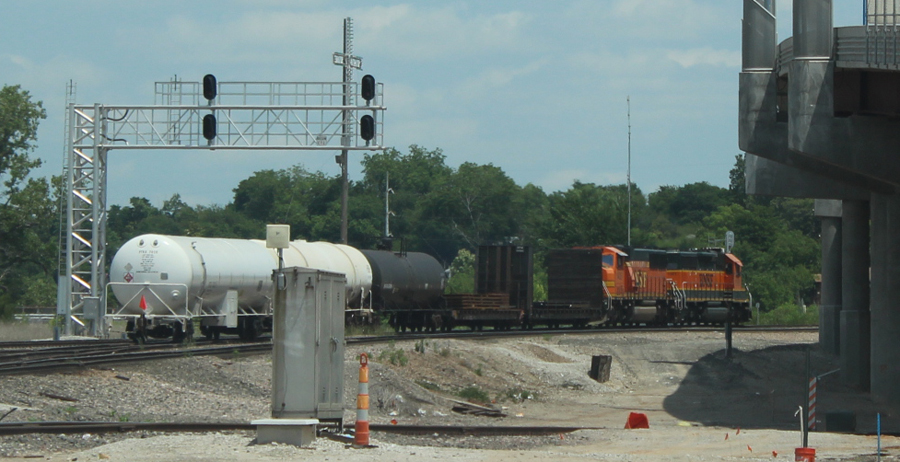 In Wagoner the only thing I found moving was the track maintainers truck.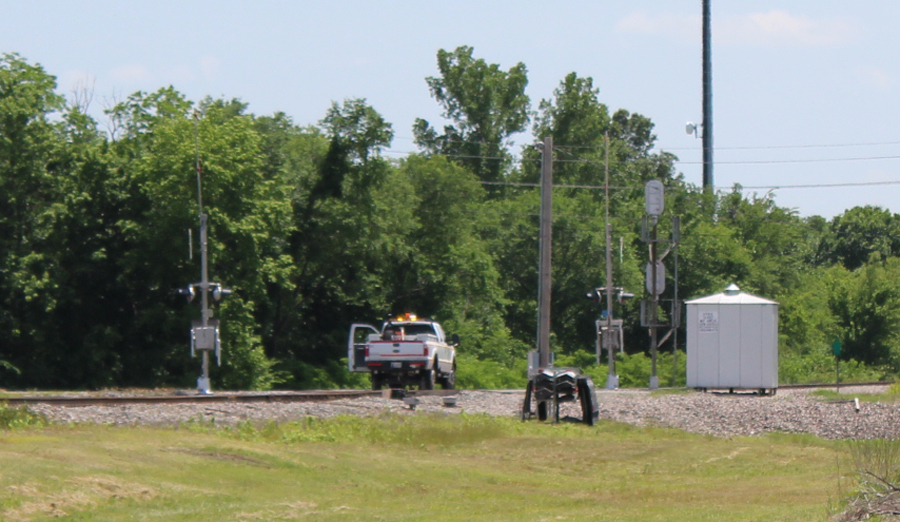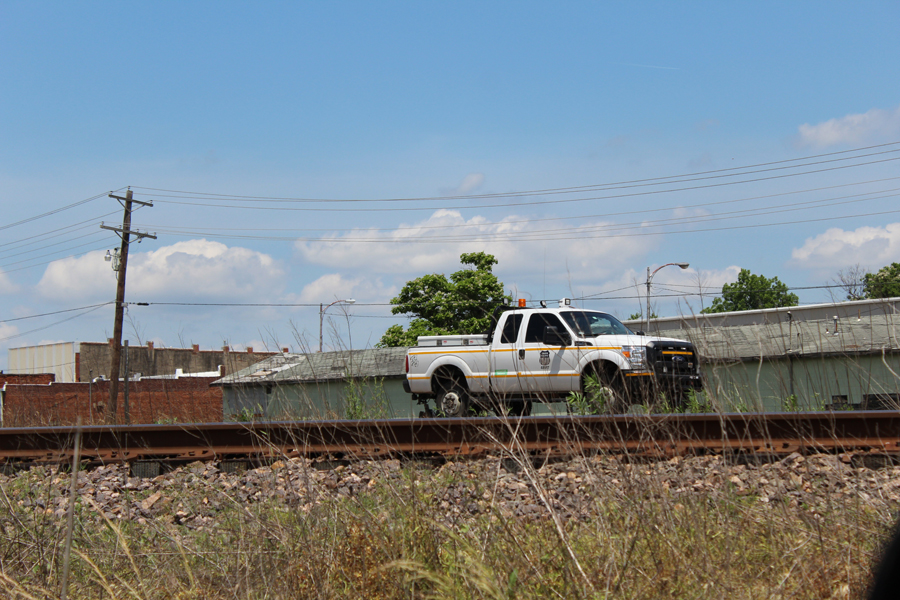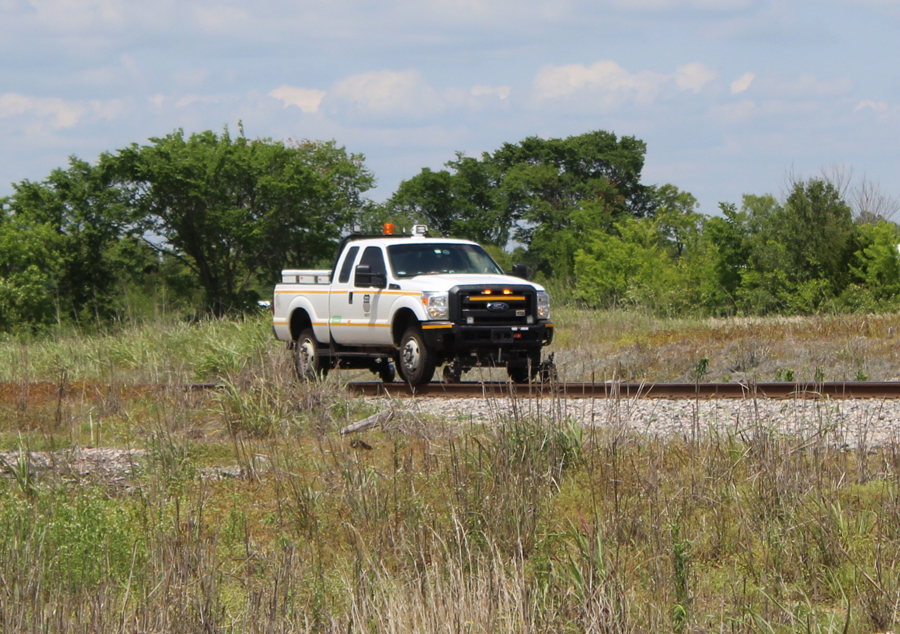 This page was designed and is maintained by Mike Condren.
Earlier issues of Recent Trains are available through the indexes.
If you would like to receive the next issue of Recent Trains,
request that your email address be put on the distribution list
by emailing me at mcondren@cbu.edu.