Recent Digital Photos
by Mike Condren
55 Years of Railroad Photography
1960-2016
Feb 22, 2016
This will be a very small Recent Trains. I decided this afternoon to drive to Muskogee, about 25 miles, and shoot what I could, just to get out of the house and shoot some train pictures. Issue 148 will be more normal.
The first group of locomotives was led by this UP SD40-2 at the MLK Street crossing near the UP yard office.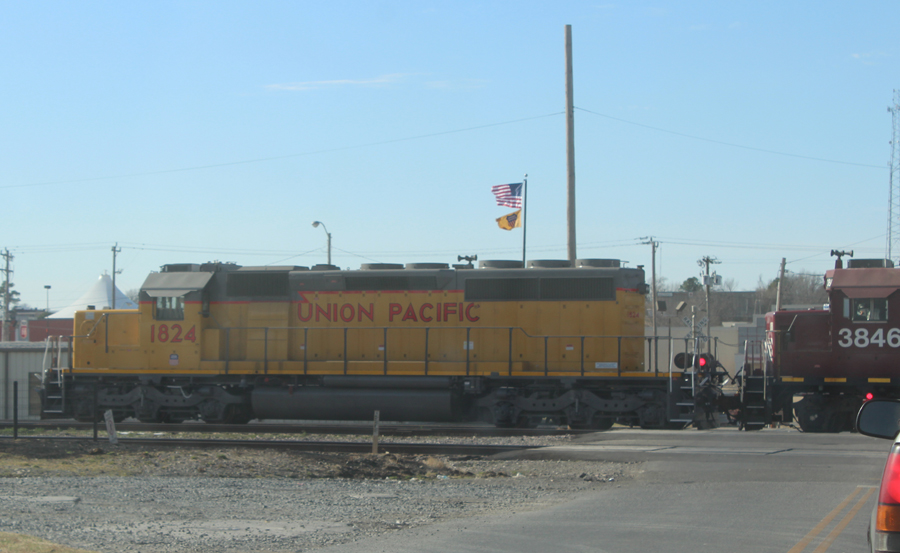 After crossing the tracks, I turned down the road on the west side of the engine terminal to get these photos.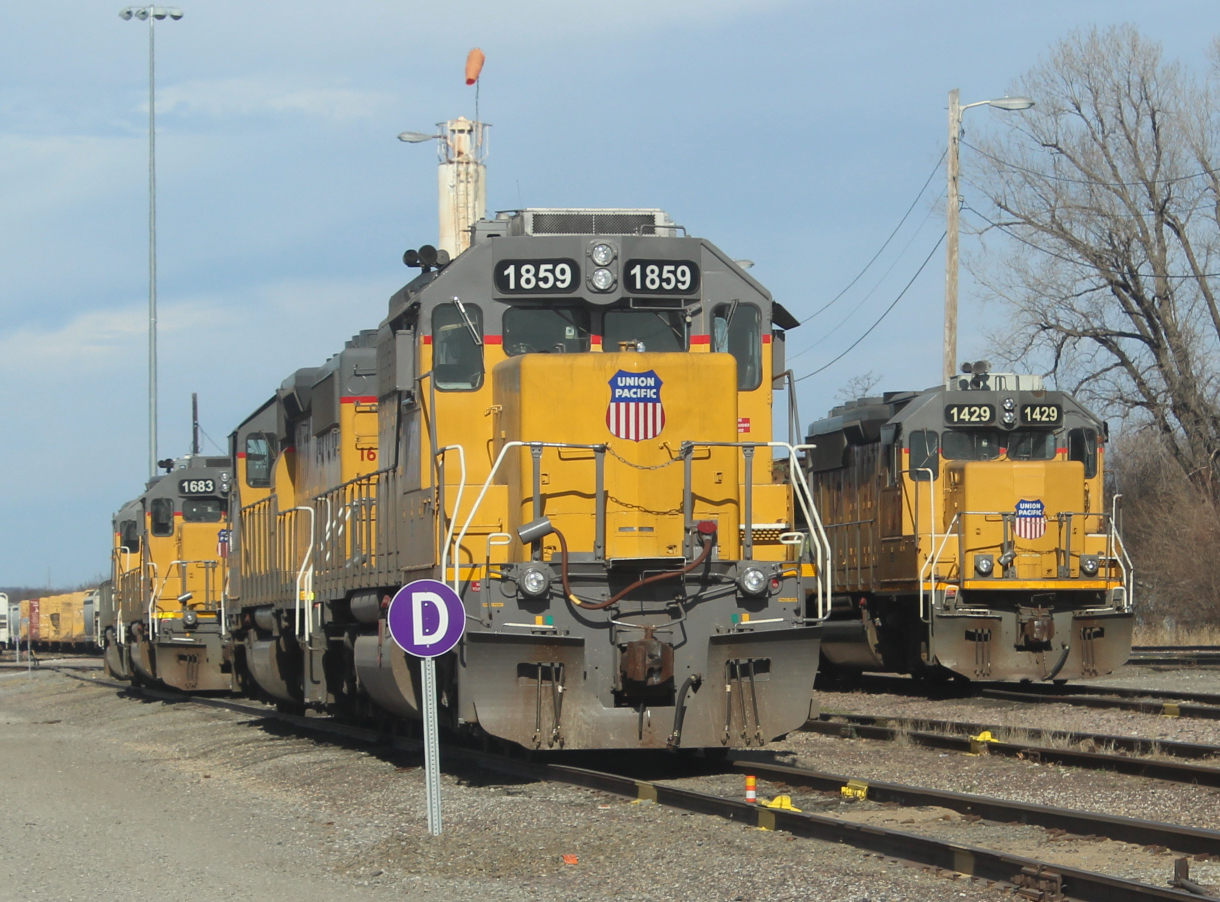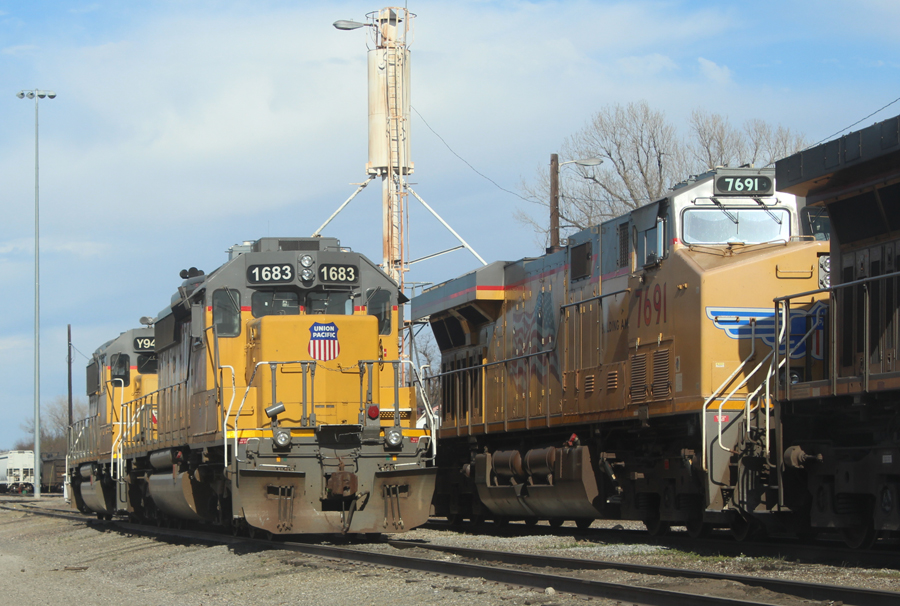 | | |
| --- | --- |
| This view of the UP engine terminal is from the parking lot where the MKT passenger station once stood. | |
These BNSF units are sitting at UP connection south of Okmulggee Ave, waiting for permission to head to the former MKT yard to pick up its train.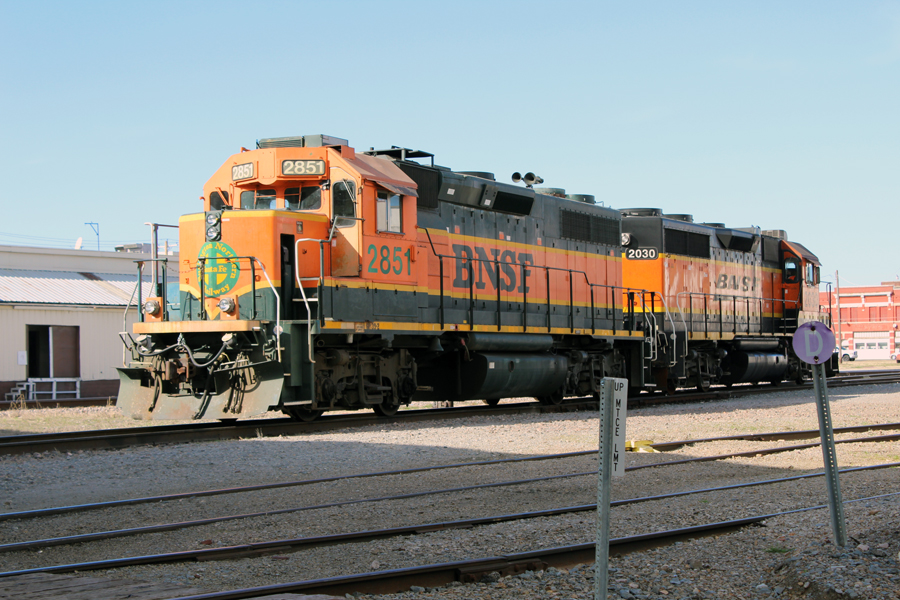 Next we see the BNSF units on the up heading toward the yard.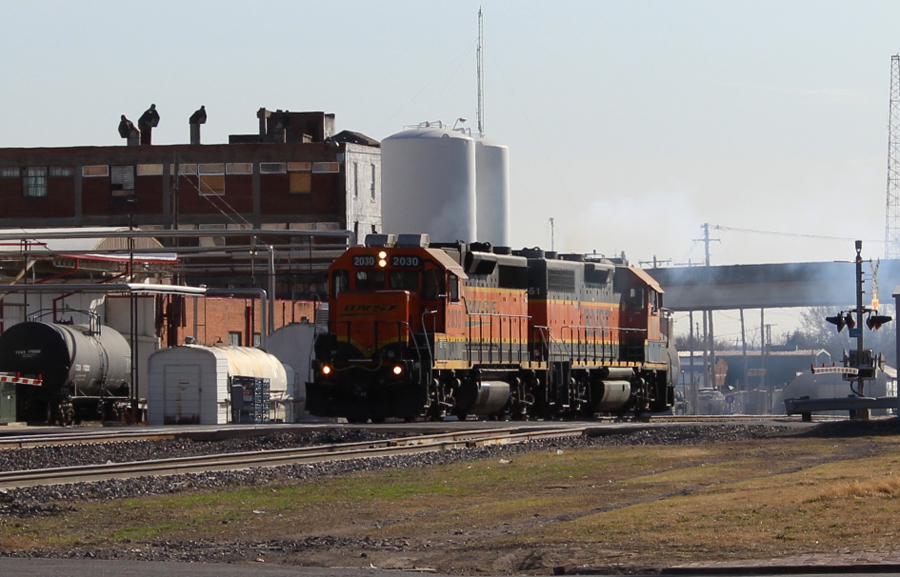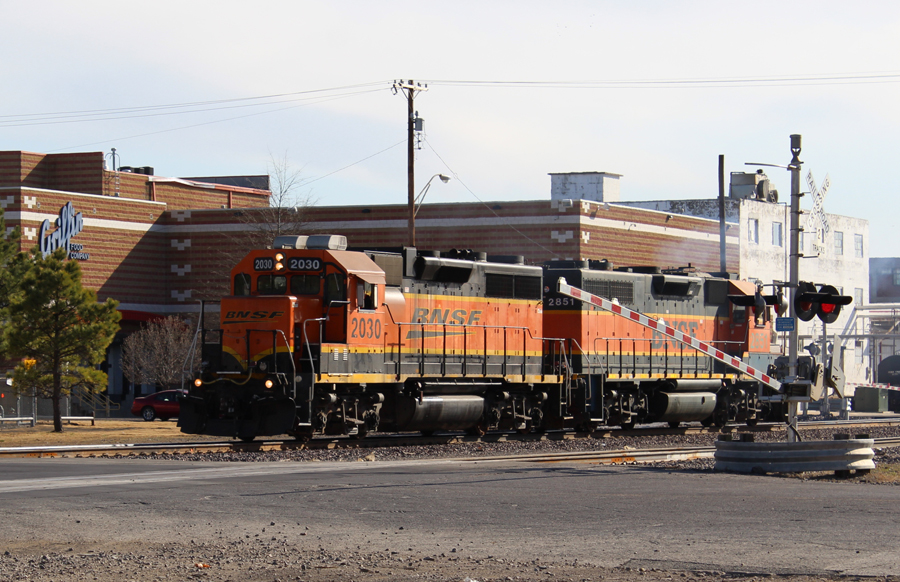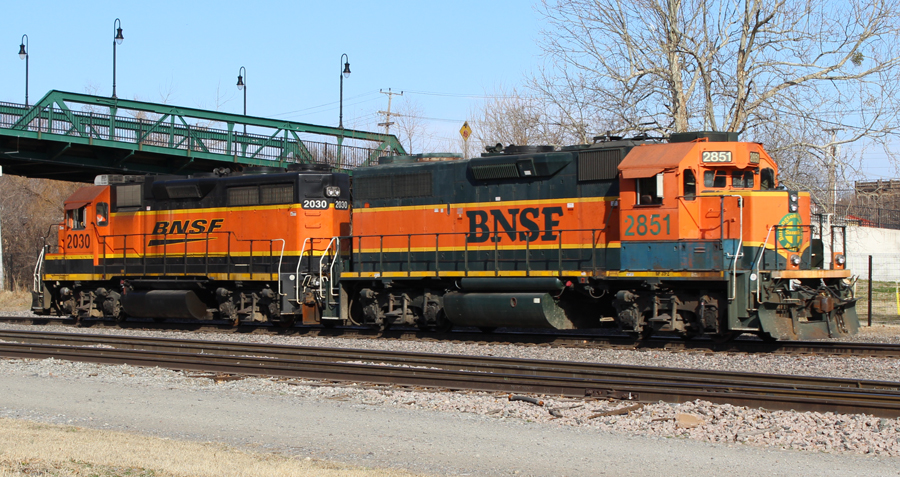 The BNSF power returns with a unit coal train heading for its line toward the river.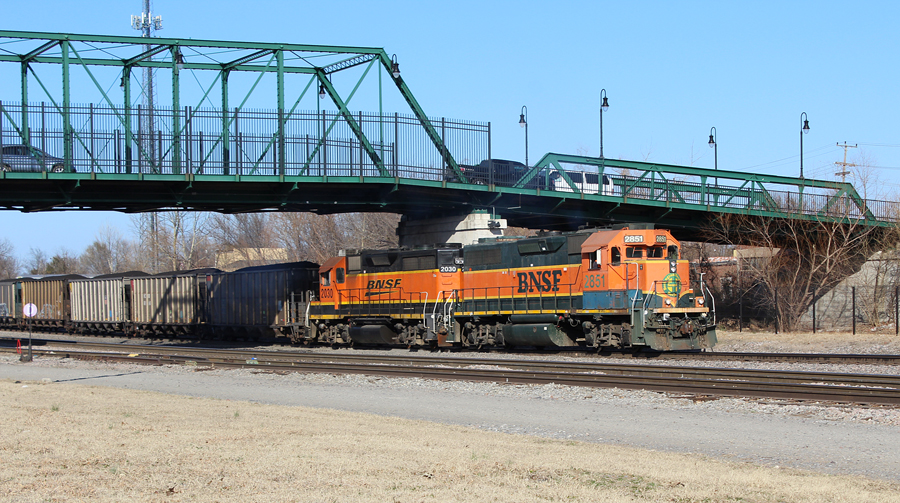 I next caught the unit coal train as it was rounding the last curve on its direction is now toward the north and Okmulgee Ave.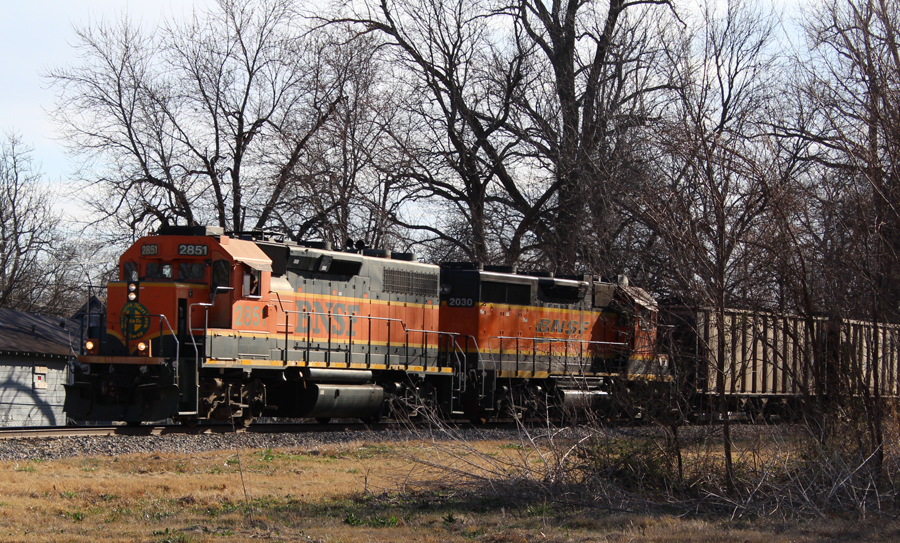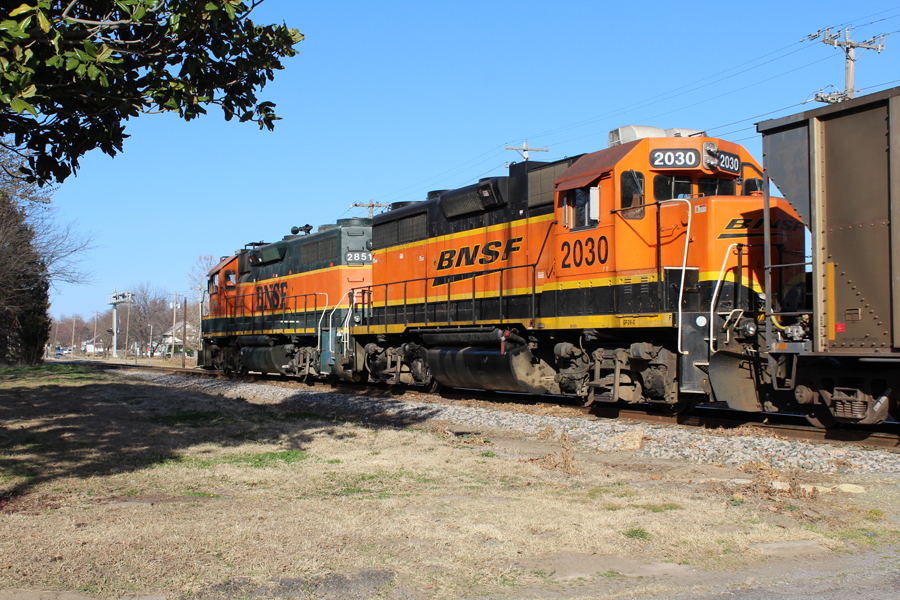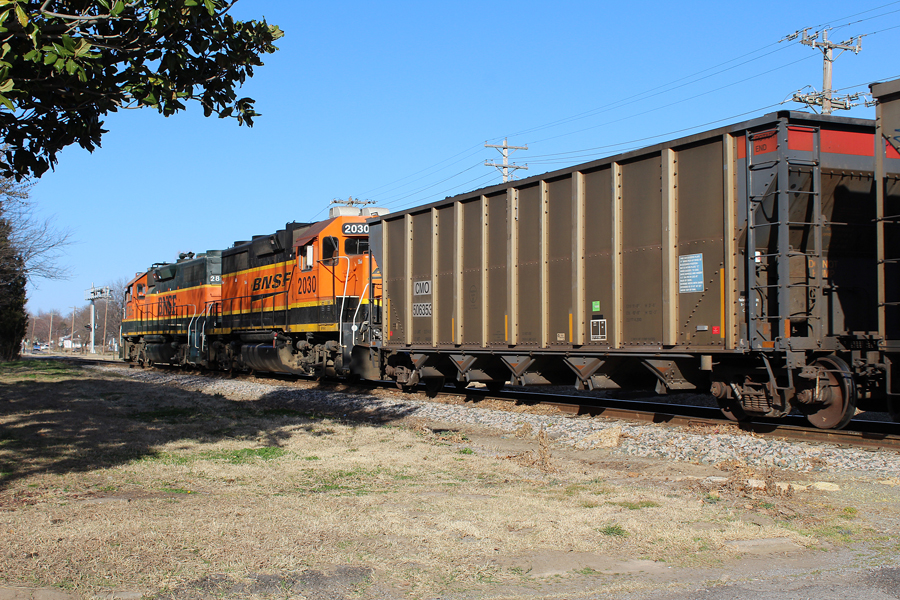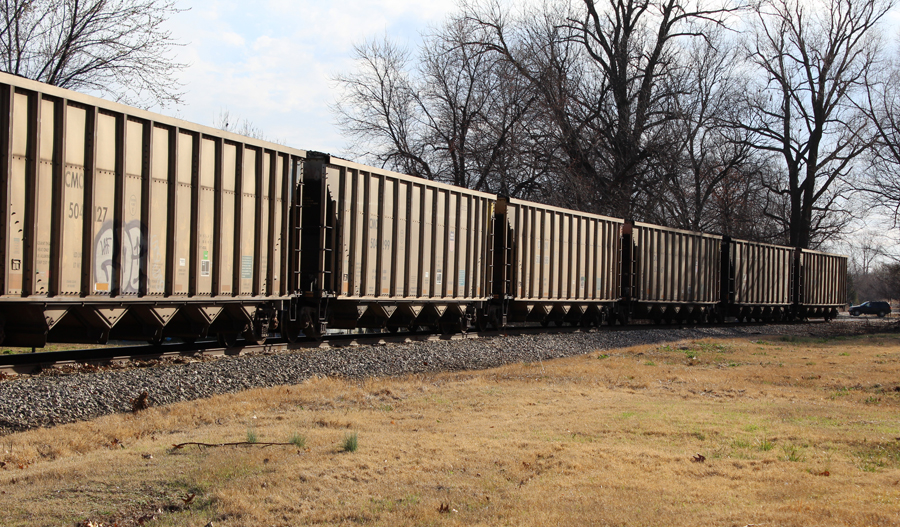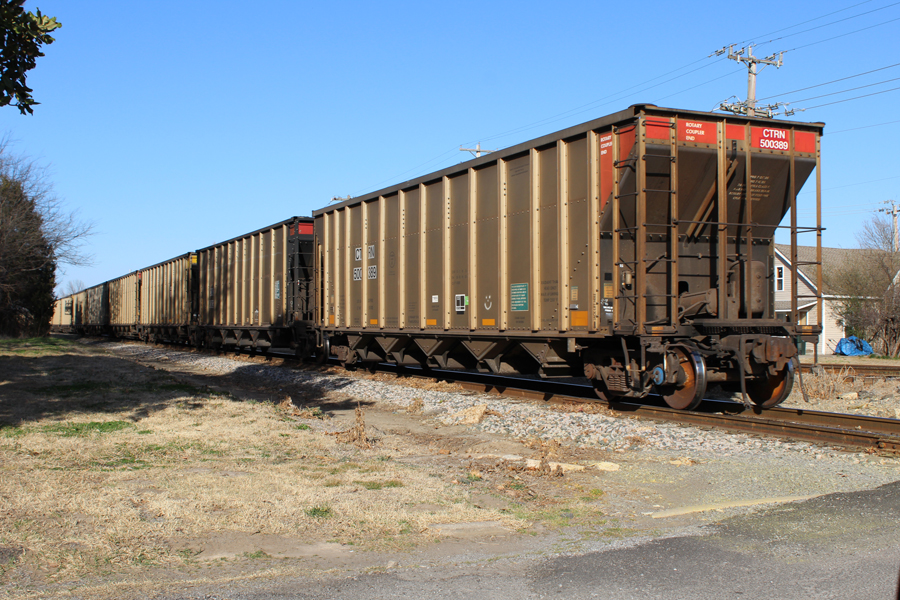 I caught up with the head end of the unit coal train after it cleared Okmulgee Ave and other important streets and paused.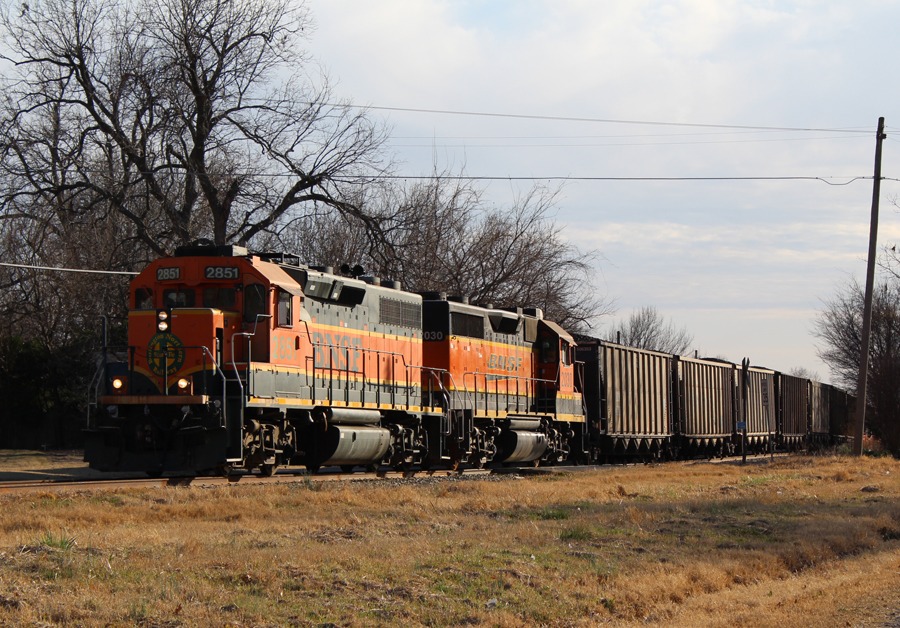 This page was designed and is maintained by Mike Condren.
Earlier issues of Recent Trains are available through the indexes.
If you would like to receive the next issue of Recent Trains,
request that your email address be put on the distribution list
by emailing me at mcondren@cbu.edu.