Recent Digital Photos
by Mike Condren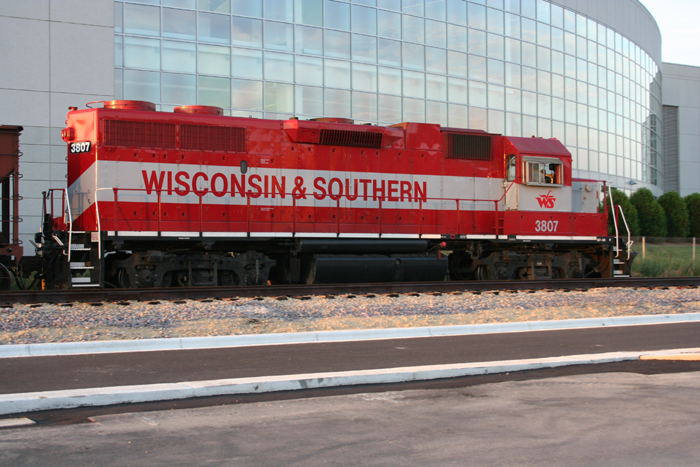 WSOR GP38 -2 #3807 is seen heading back to Johnson Yard in Madison on June 20, 2006 after having switched the University of Wisconsin "heater", the coal fired steam plant. The Kohl Center is seen directly behind the locomotive. The train then passes the former MILW passenger station and its display of an E-unit and 4 cars.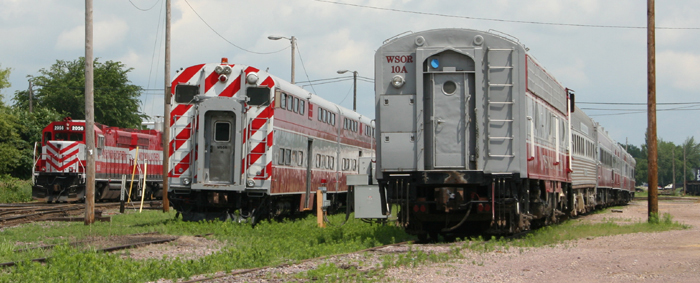 On June 25, 2006, we see that both passenger trains and their E-units are in Johnson Yard in Madison.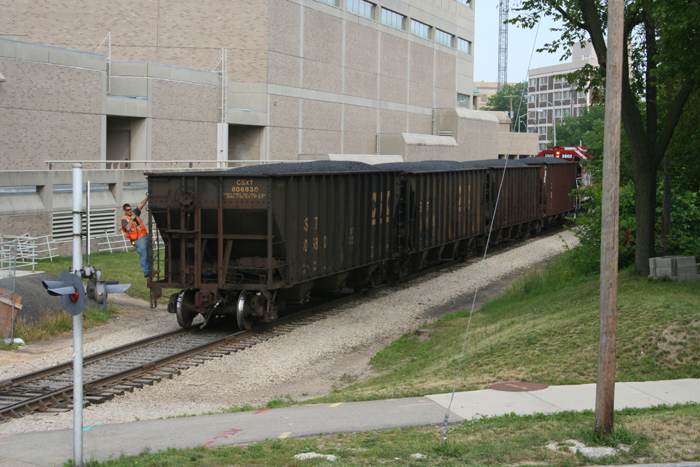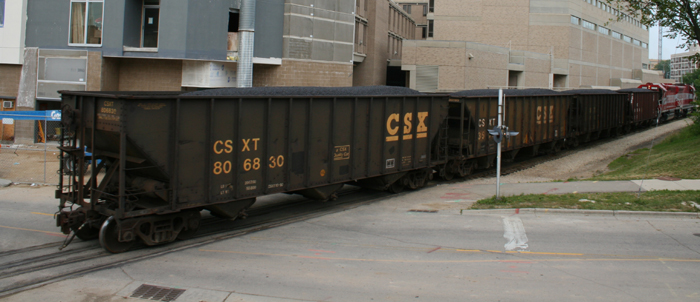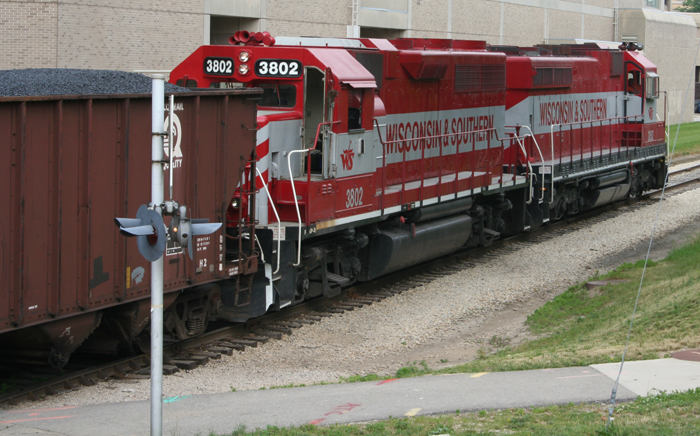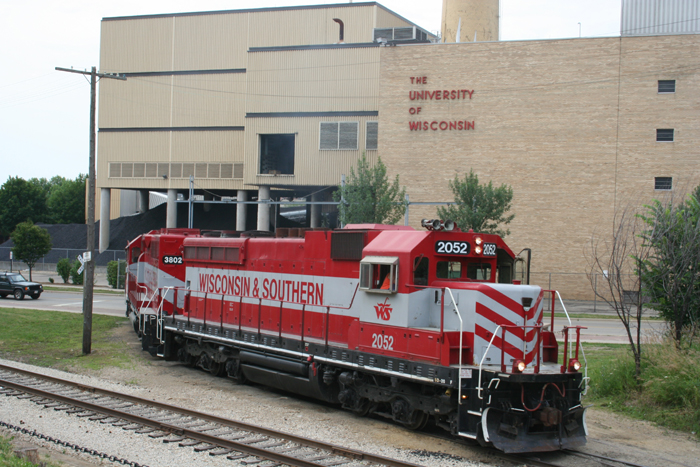 On July 2, 2006, we see WSOR switching the UW "heater" with GP38-3 #3802 and SD20 #2052.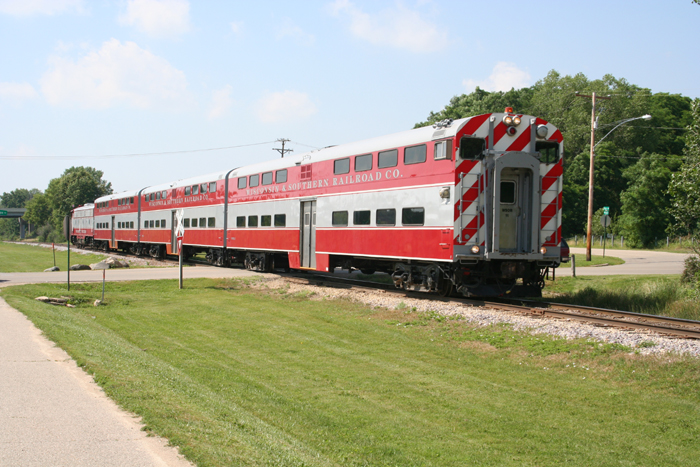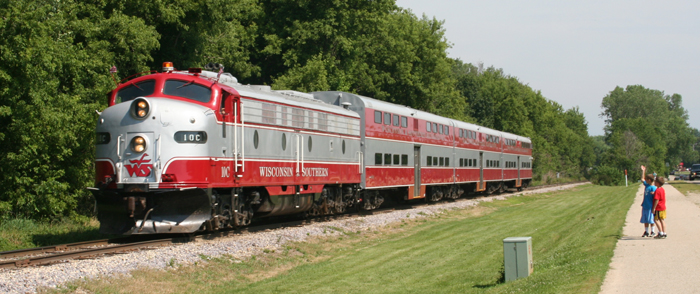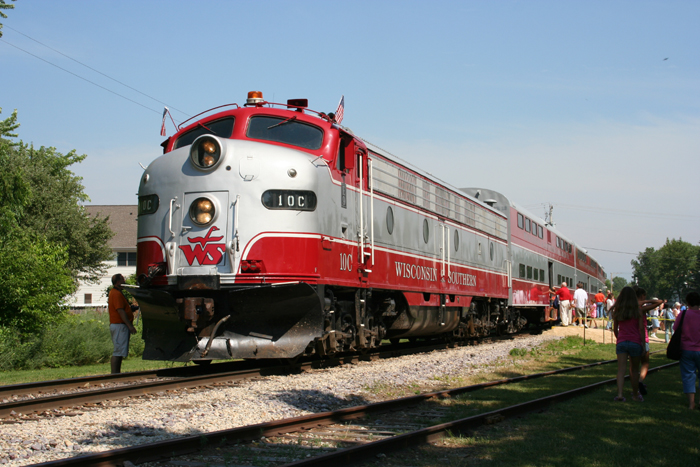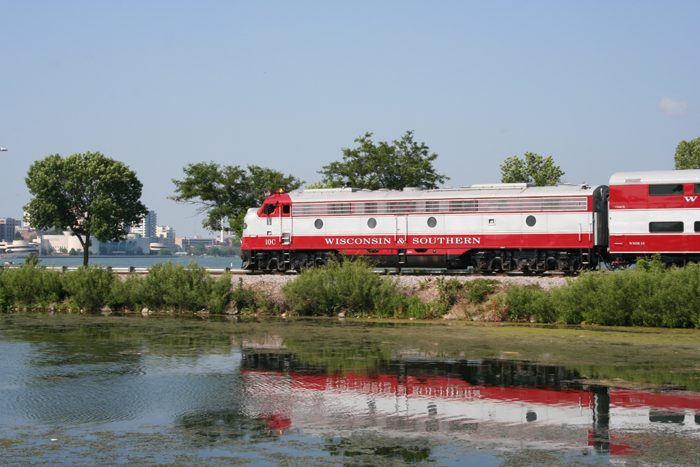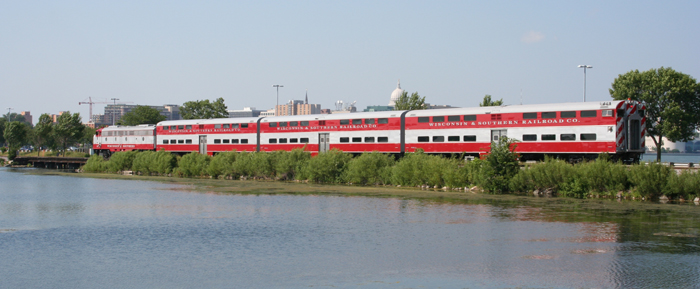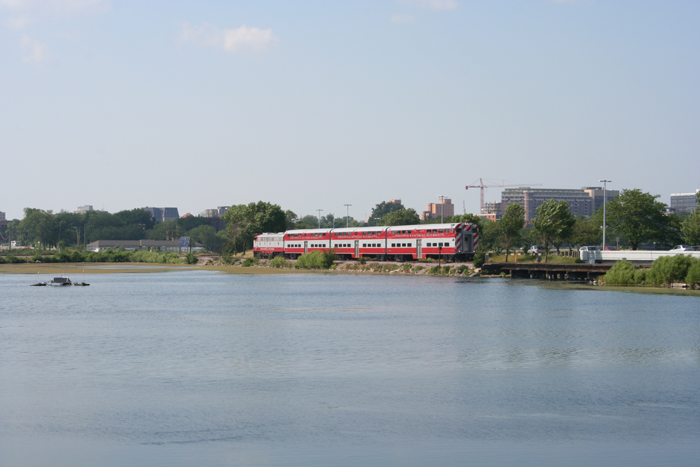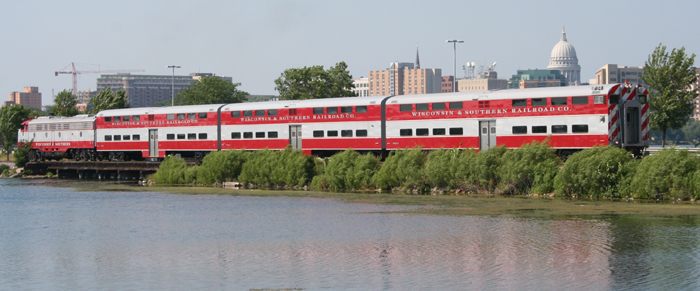 As part of their 4th of July Celebration, McFarland had rides on the WSOR from a park in their city to "MX Tower" and return. I viewed 3 such trips. But I suspect there were more. THis made for a very attractive train in a pretty setting, especially on the causeway across Lake Monona with state capital dome in the distance. This former MILW line crossed the former C&NW line in the middle of the lake, the only known such crossing. In more modern times, a causeway was built along side for auto traffic.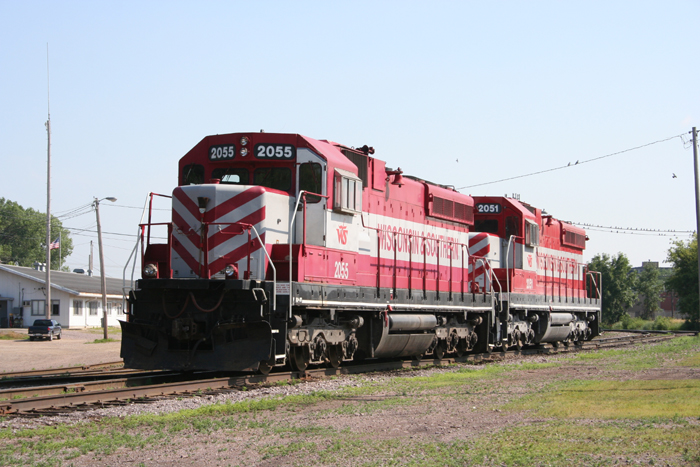 WSOR SD20s #2055 and 2051 await their next assignment in Madison on 7/2/06.
Official Wisconsin and Southern web site.
This page was designed and is maintained by Mike Condren. If you have materials
that you would like to contribute, contact me at mcondren@cbu.edu