Quad Cities Train Festival, 2011
Part III: The Zephyr and other diesels
Photos By Peter Limper
A late addition to the line-up for Train Festival 2011 was the Illinois Railway Museum's "Nebraska Zephyr," which was on display and ran an excursion on Sunday.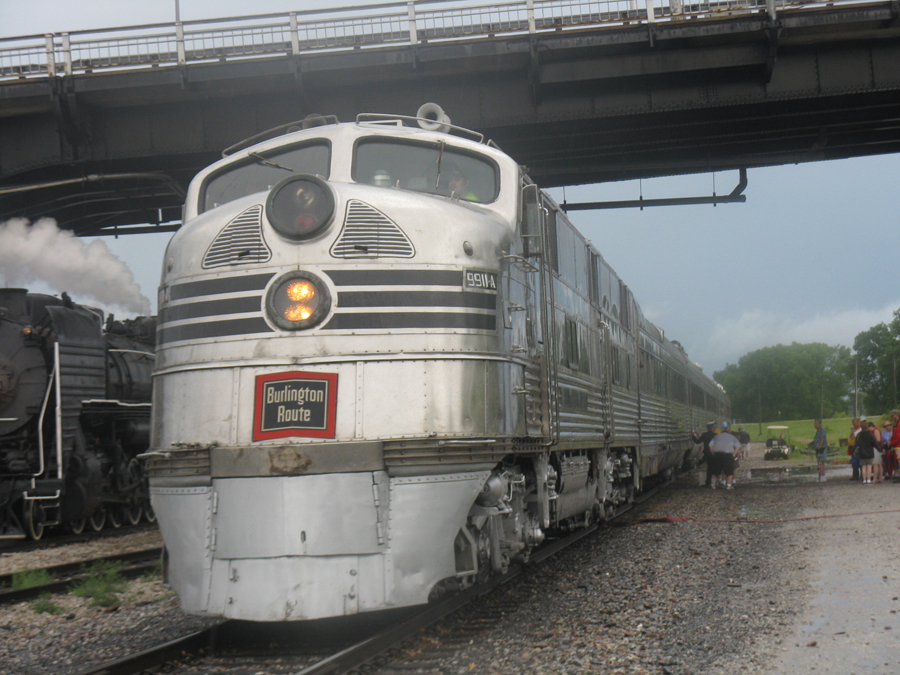 The cars were originally built for one of the 1936 "Twin Zephyr" trains, called the "Train of the Goddesses" because of the car names.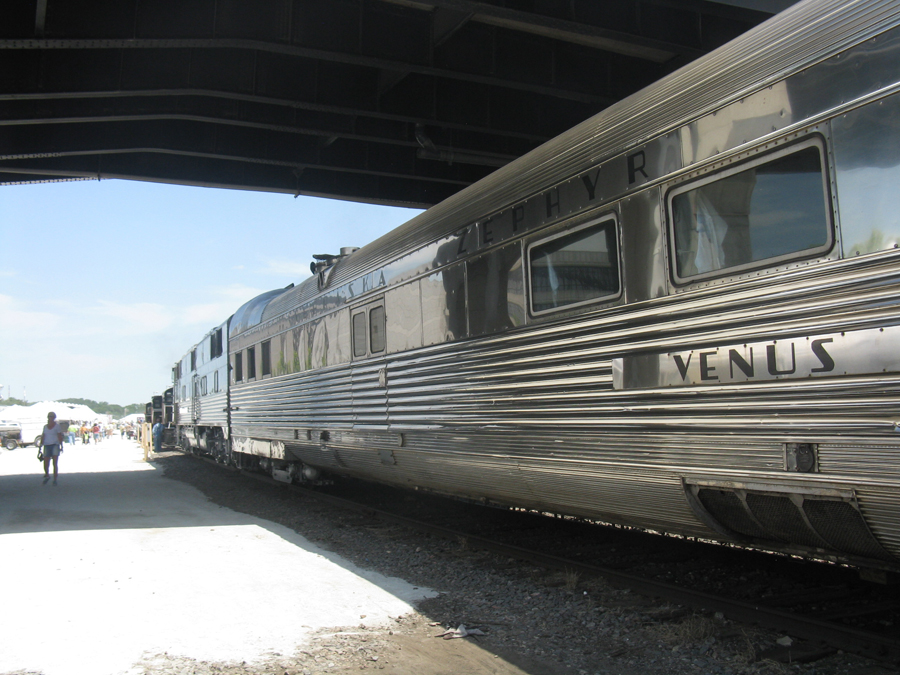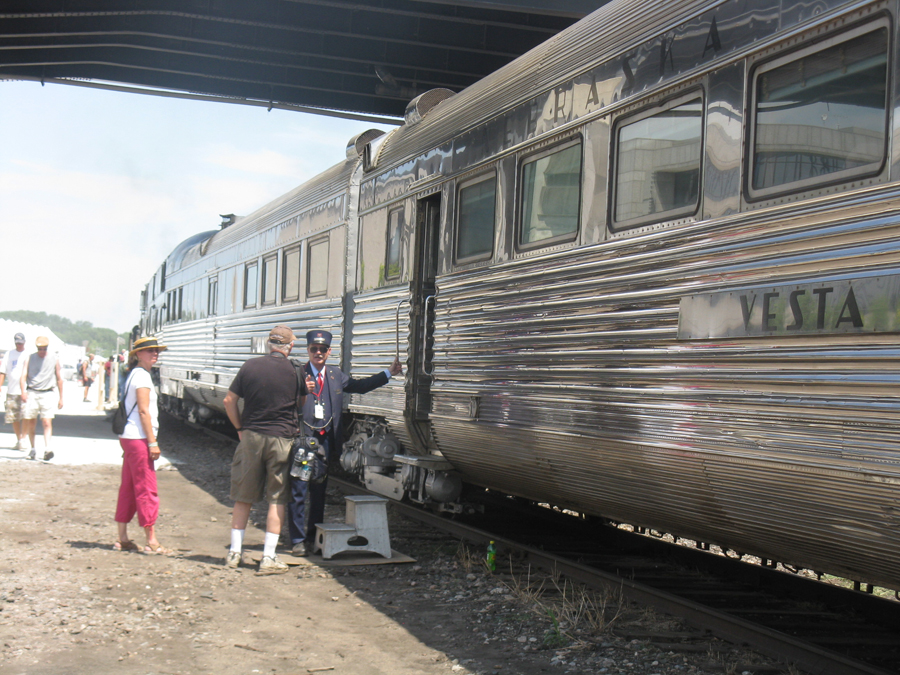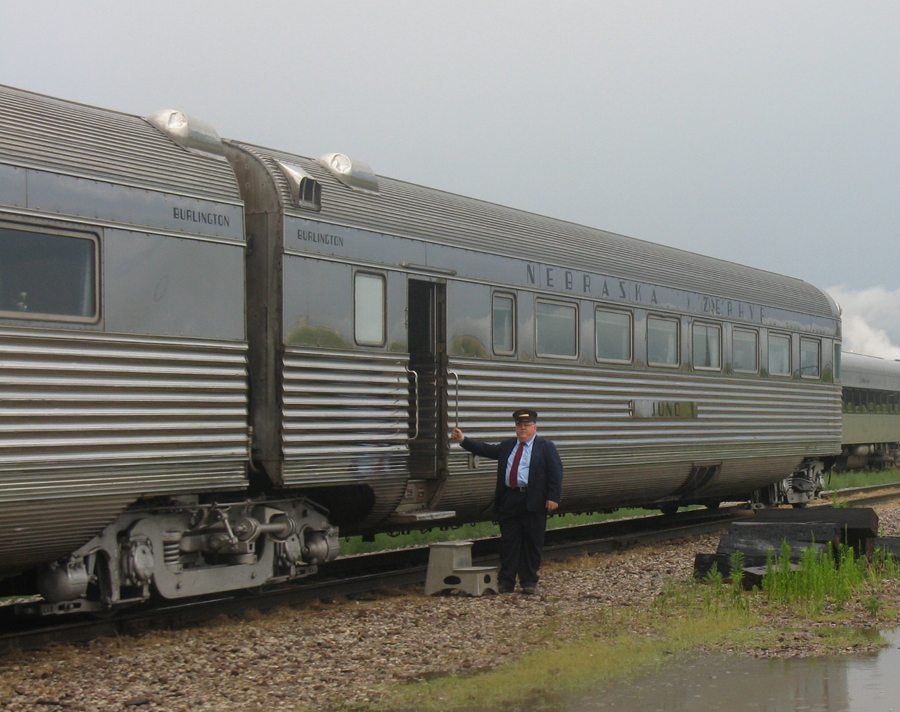 | | |
| --- | --- |
| The cars form an articulated set; the front car includes diesel generators to provide electric power to the entire train. | |
After the train was replaced on the Twin Cities run by new Vista-dome equipment in 1947, it was re-christened the Nebraska Zephyr for Chicago-Omaha service. Over time the seven-car consist was reduced to five cars when a parlor car and coach-dinette were removed.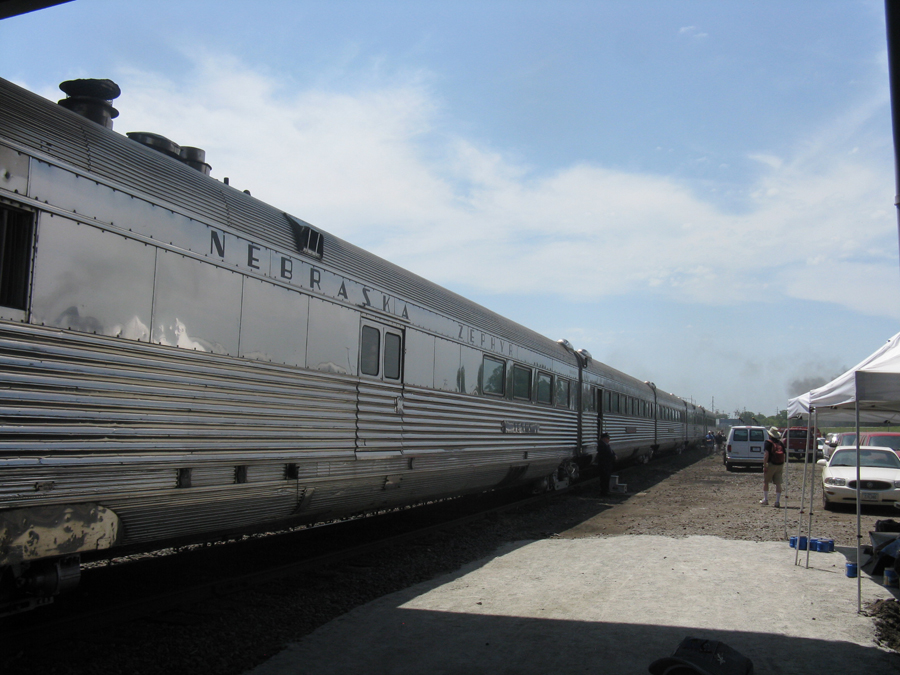 A typical coach interior, and the dining-car galley, both restored by the IRM.
The 32-seat dining section; at one time the galley also served a 16-seat "dinette" in an adjoining coach.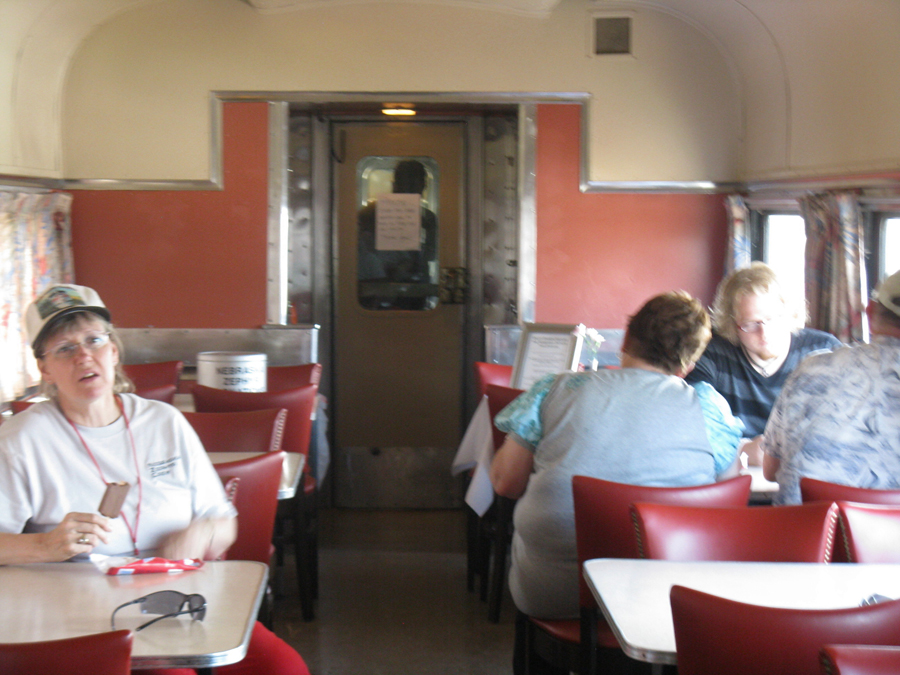 The parlor-observation car, where I take my ease for a moment.
The 1936 train was originally powered by 1800 HP shovel-nose diesel "Pegasus"; the IRM has mated it with "Silver Pilot," the last surviving E-5 locomotive, built in 1940.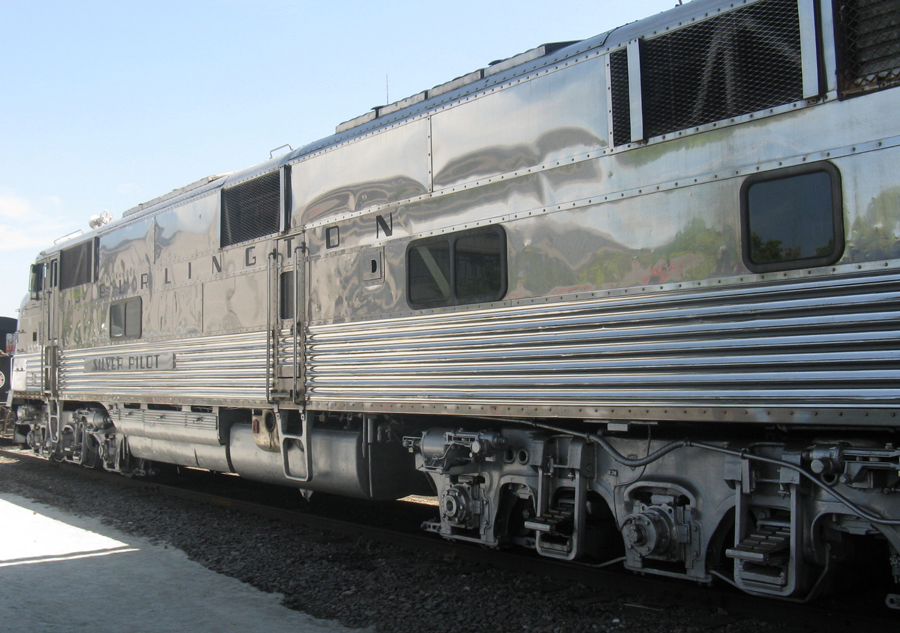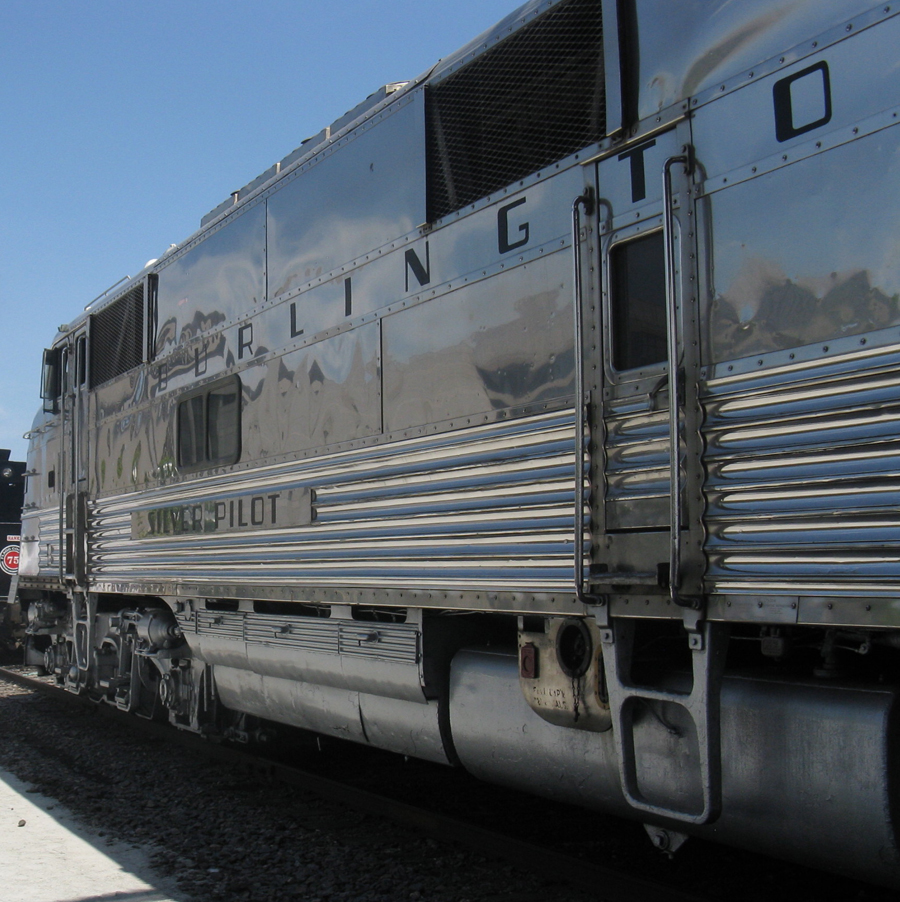 The E-5, unique to the Burlington and its subsidiaries, was essentially a stainless-steel sheathed version of the 2000HP EMD E-6, sharing its distinctive slant-nosed design.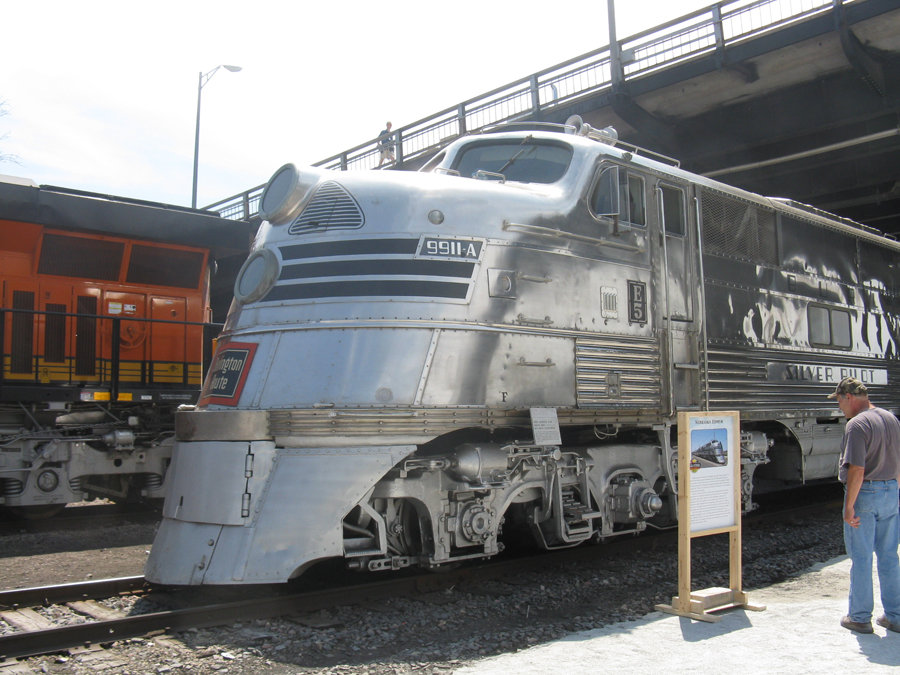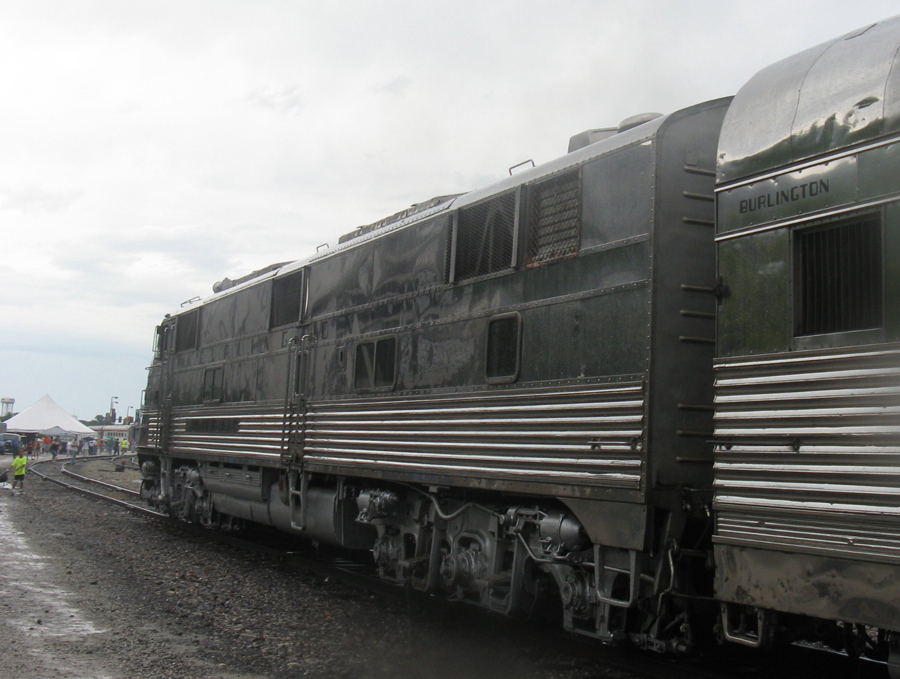 | | |
| --- | --- |
| On a rainy Sunday morning, the Zephyr prepares to leave on an all-day trip to Bureau. | |
With its characteristic tail sign lighted, the train makes its departure from the festival grounds.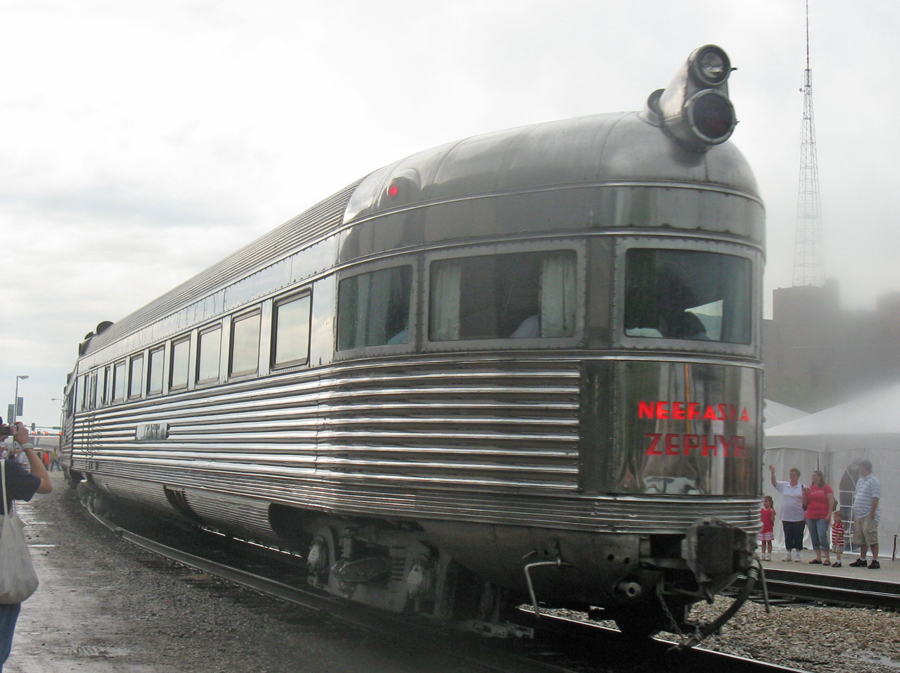 | | |
| --- | --- |
| Also visiting the Train Festival from the Illinois Railroad Museum were CNW F7 #411, previously used in both freight and commuter service and EMD SW7 #9255, restored to the handsome original CB&Q paint scheme. | |
IAIS #701, a GP38-2, served as the supplemental engine on the two-hour Walcott trips; after the trains backed out of the festival grounds and reversed over the Government Bridge, it was on the rear traveling to Walcott and then pulled the trains back to Rock Island.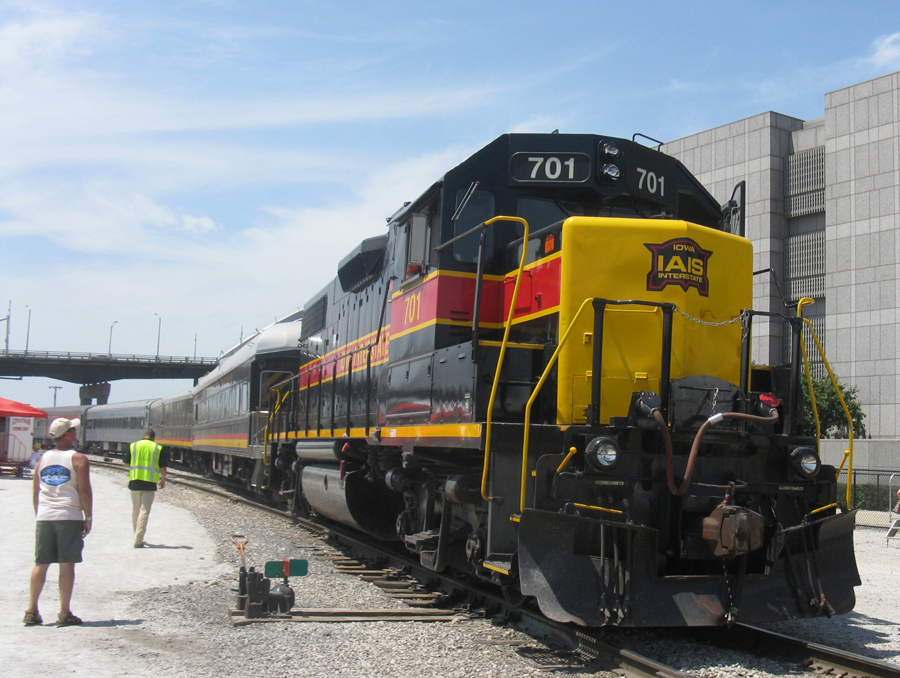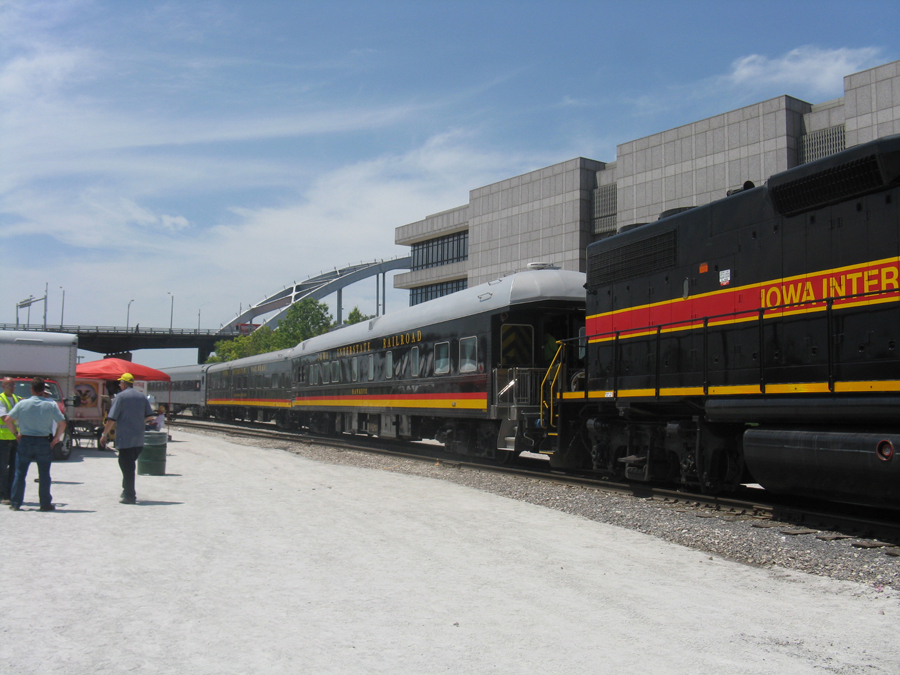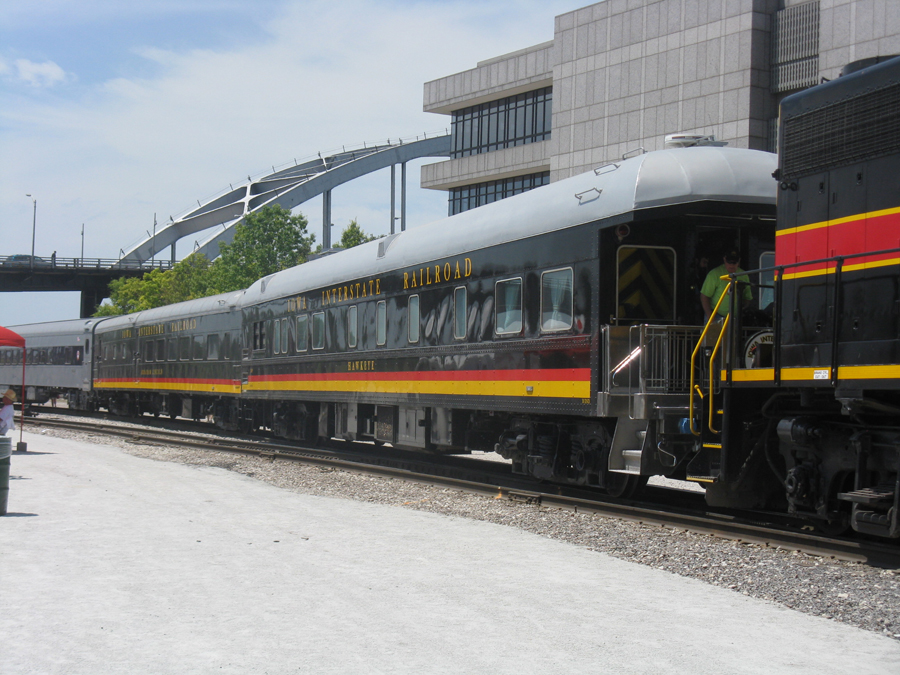 IAIS #513, a GE ES44AC, was displayed in a Rock Island "heritage" paint scheme; the IAIS operates mainly on former Rock Island trackage.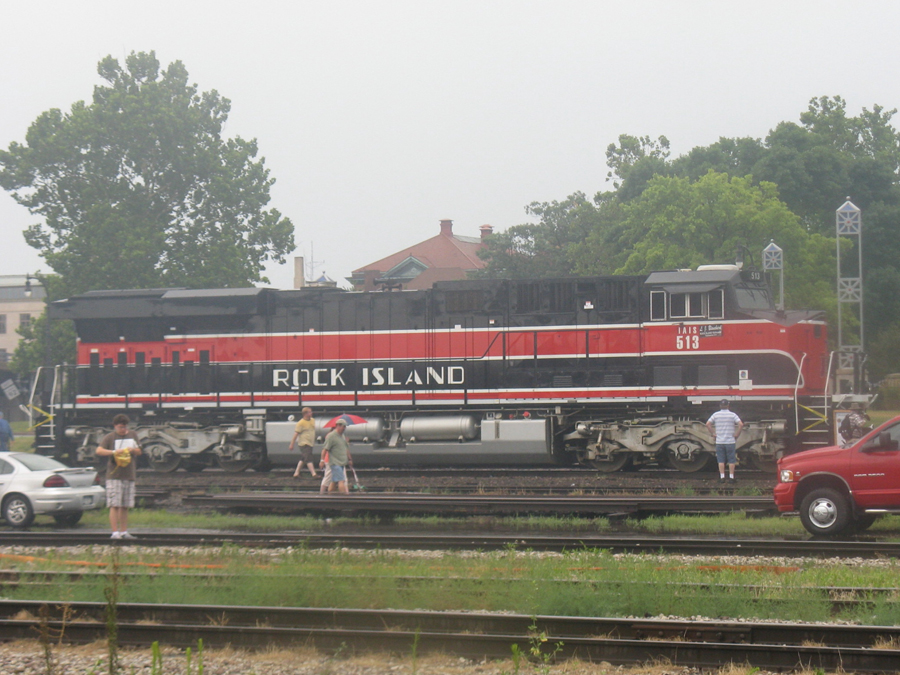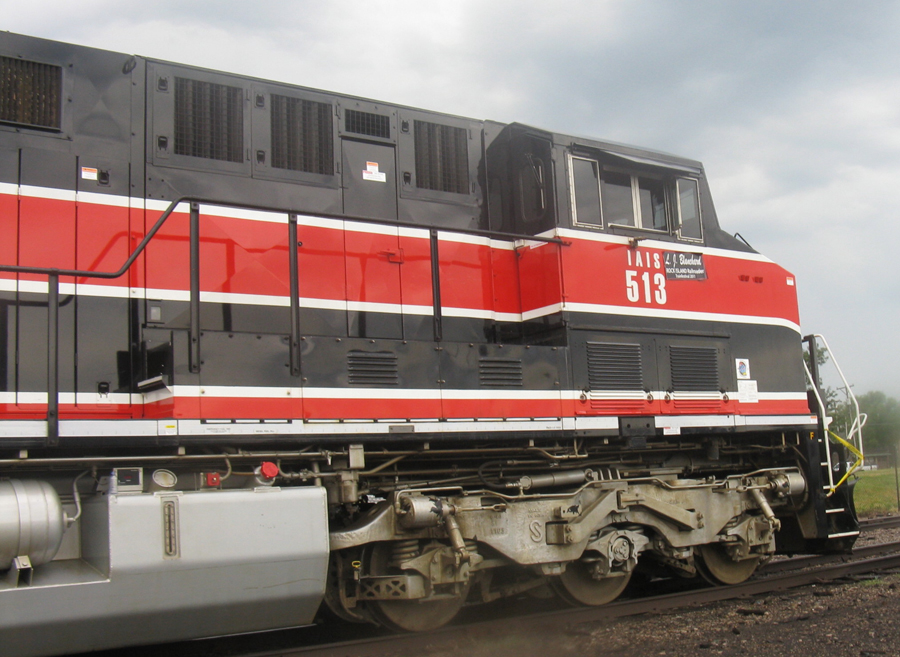 This page was designed and is maintained by Mike Condren. If you have materials
that you would like to contribute, contact me at mcondren@cbu.edu