Quad Cities Train Festival, 2011
Part II: Big Steam
Photos By Peter Limper
A special visitor to the Train Festival was NKP Berkshire 765, which traveled to Rock Island from its home in Ft. Wayne, IN.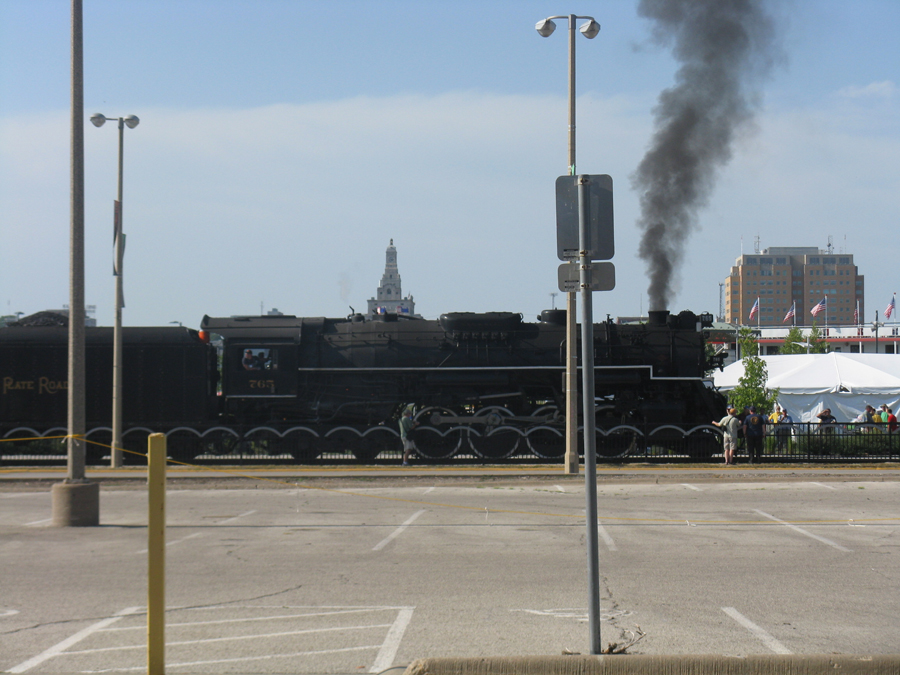 | | |
| --- | --- |
| 765 backs its consist into place and prepares for an all-day trip to Bureau, IL on Friday. | |
The two Amtrak diesels, which pulled the consist from Chicago on Thursday, are both in versions of "heritage" paint schemes; one celebrates 40 years of Amtrak.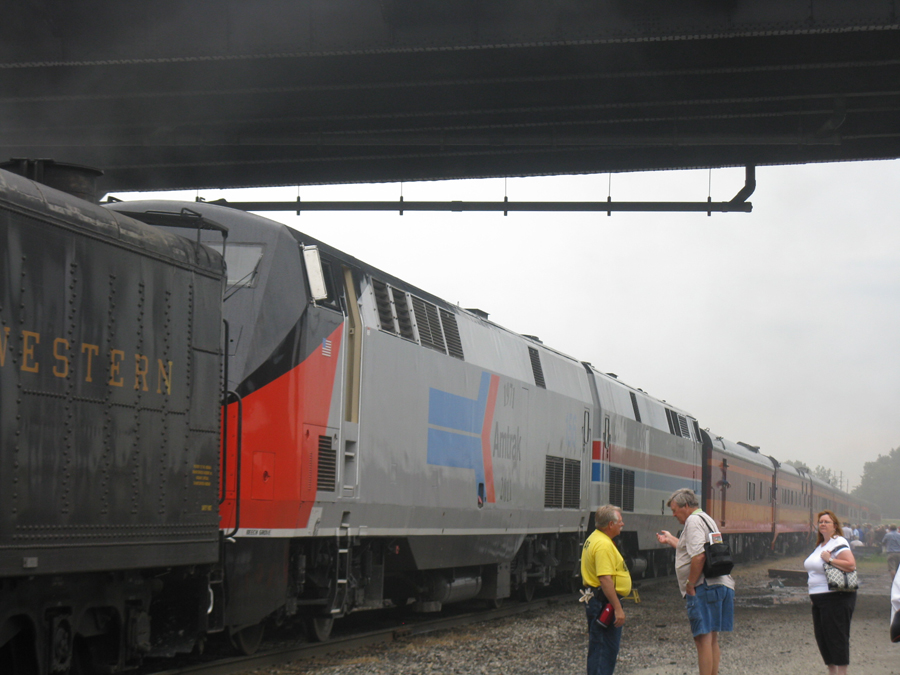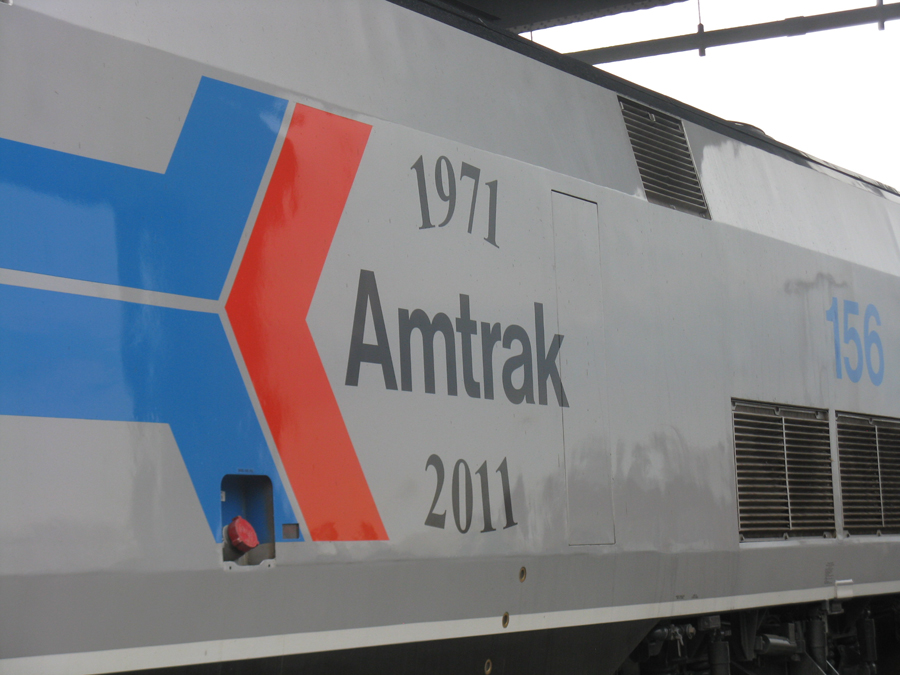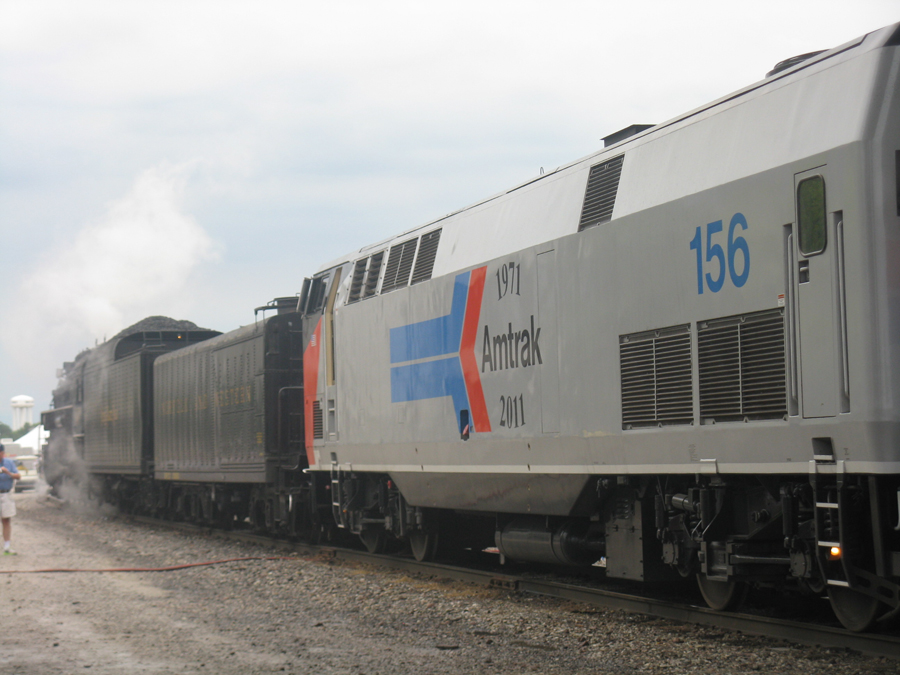 The passenger cars, many in Milwaukee paint schemes, belong to Minneapolis-based Railroading Heritage of Midwest America.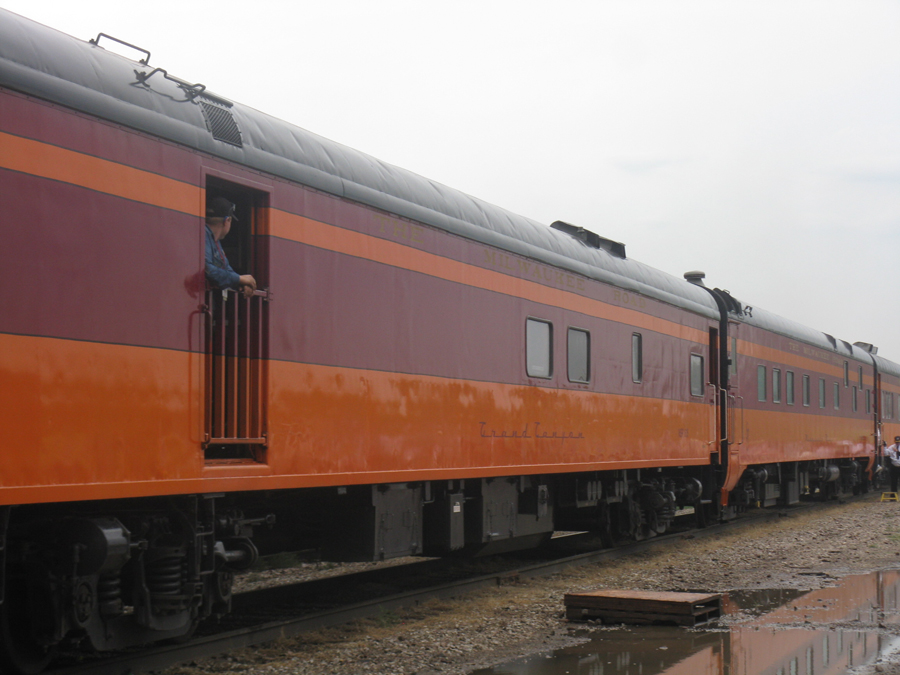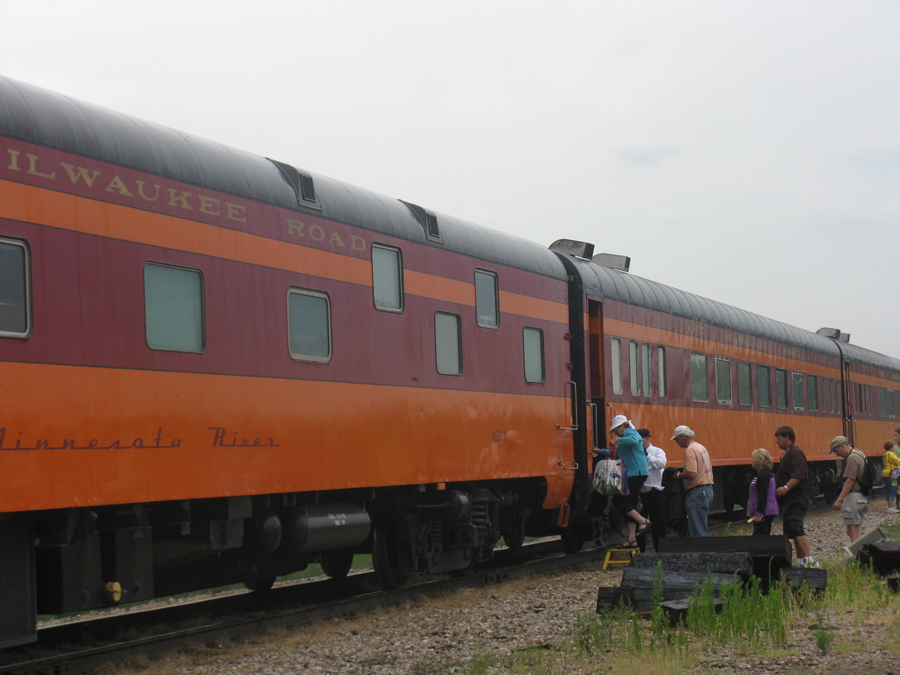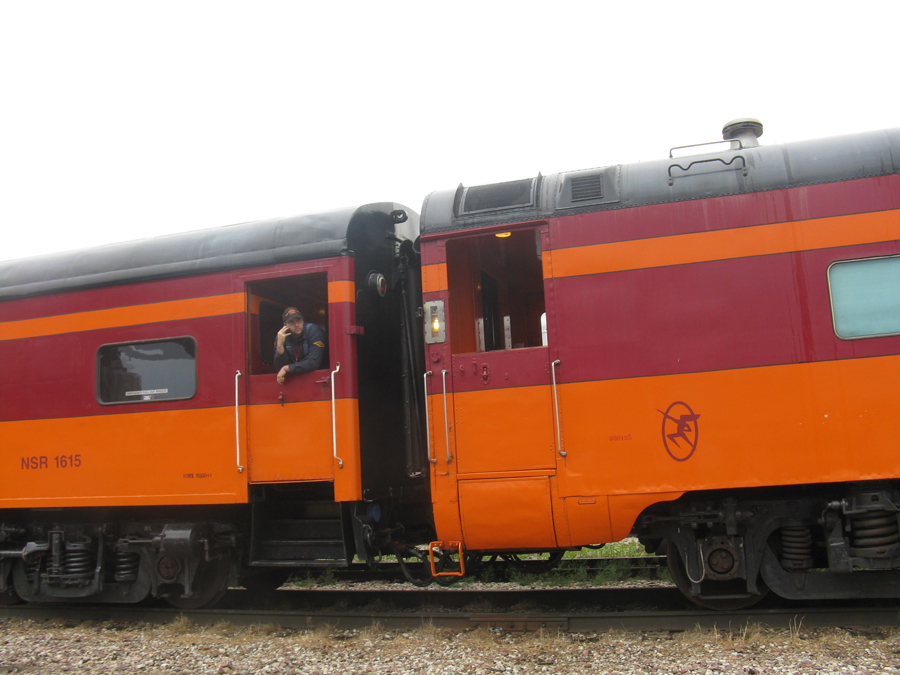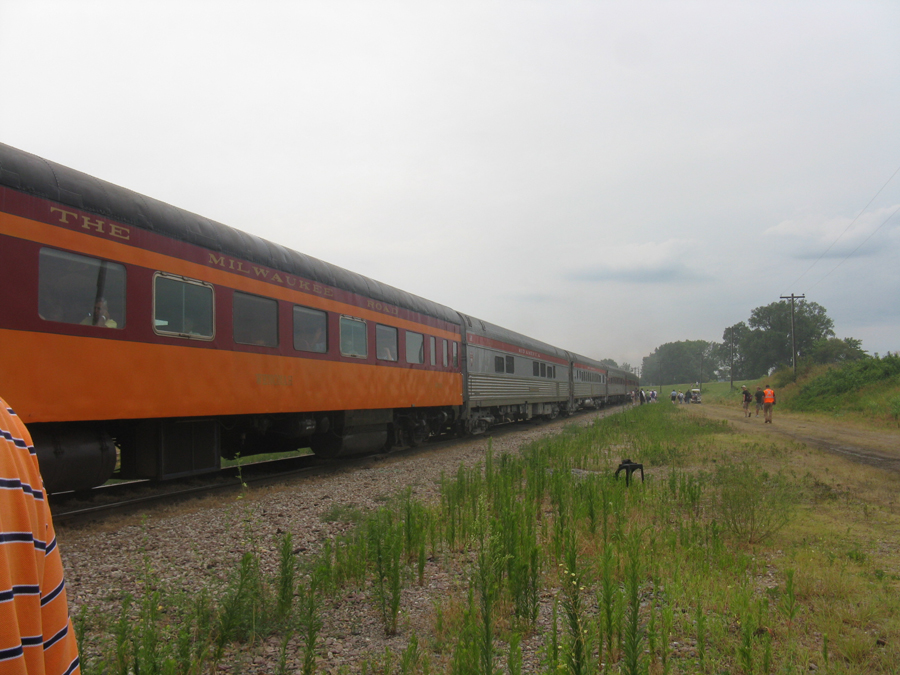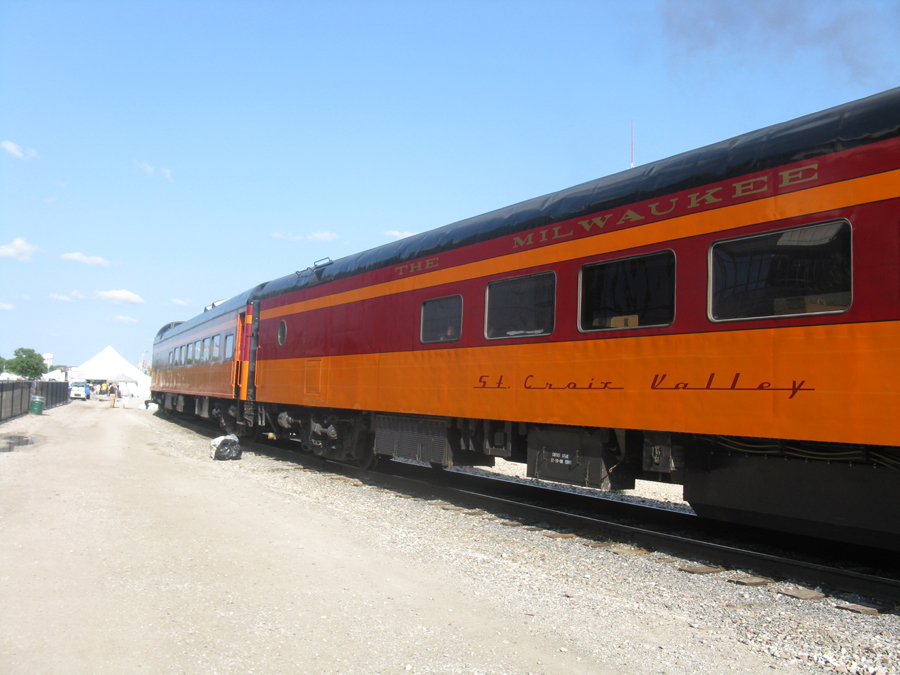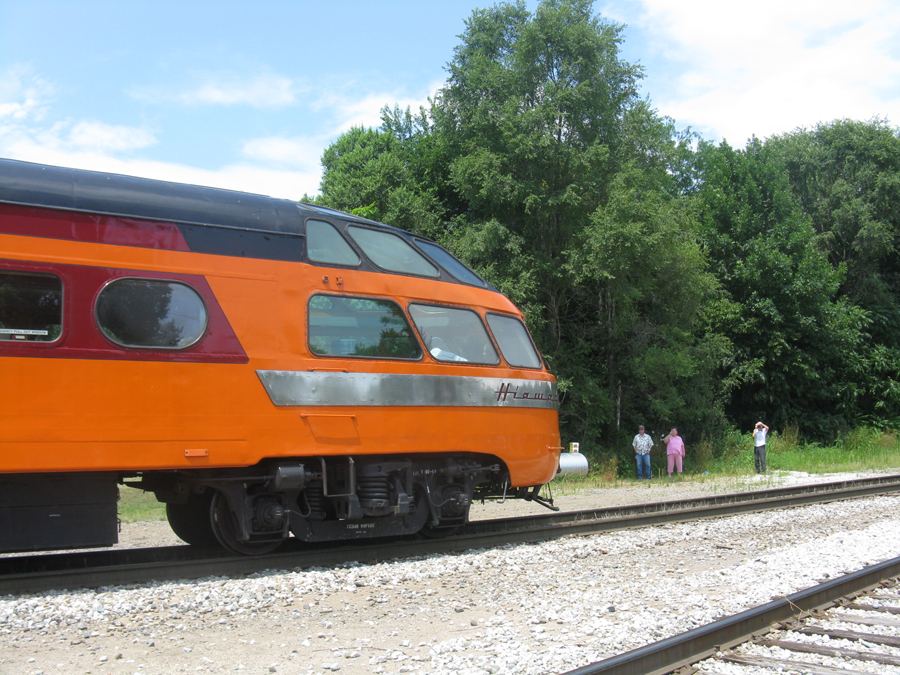 Also on the Friday train were a few "business cars," including Caritas.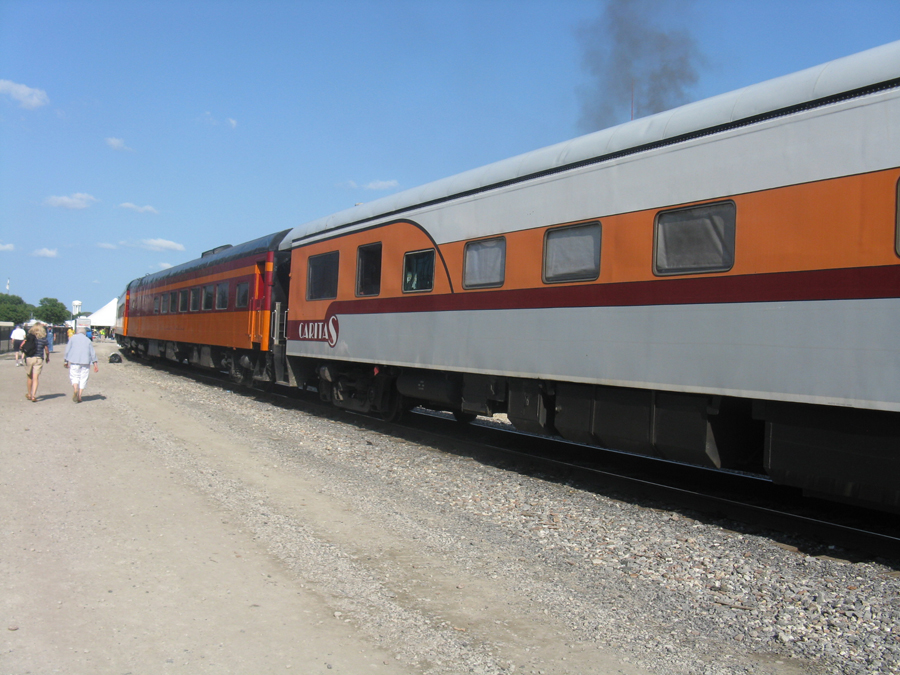 On the trip to Bureau I was grateful to be in an air-conditioned coach, but my position in the train and the mainly straight track meant that there were few signs of the steam loco ahead.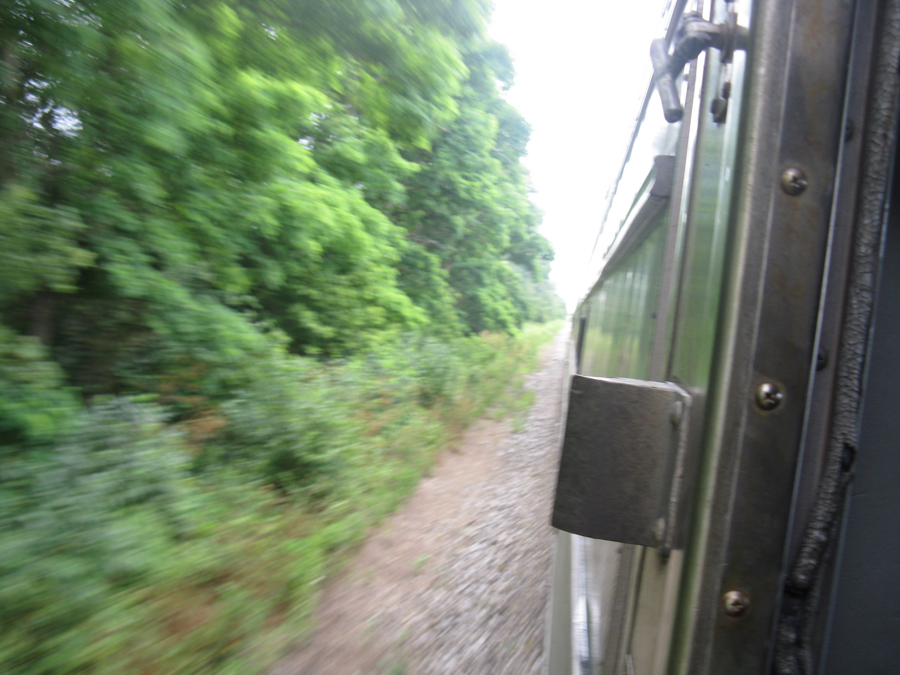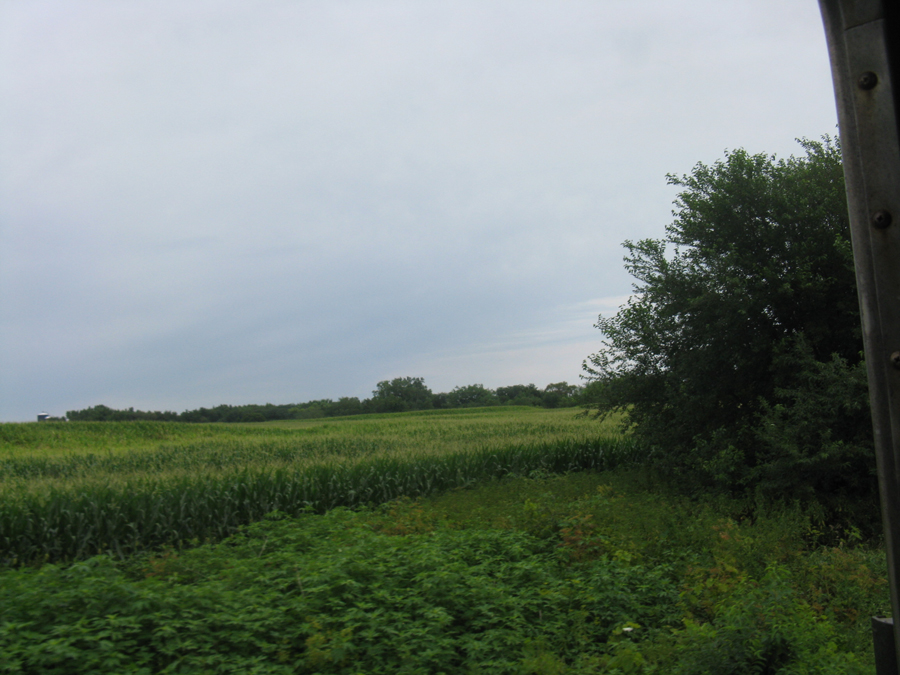 After the train was turned in Bureau, passengers disembarked for a box lunch.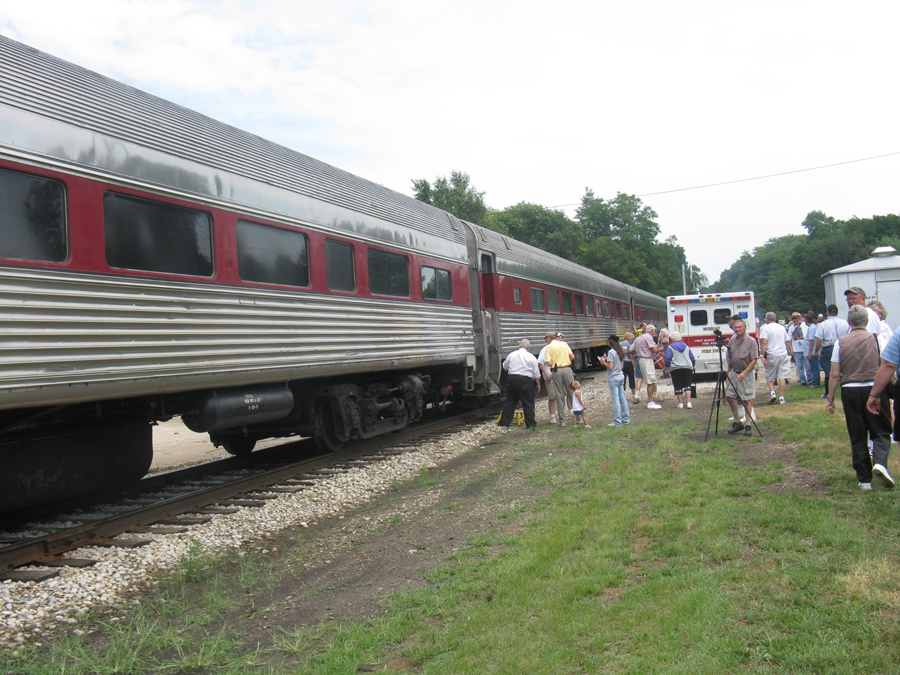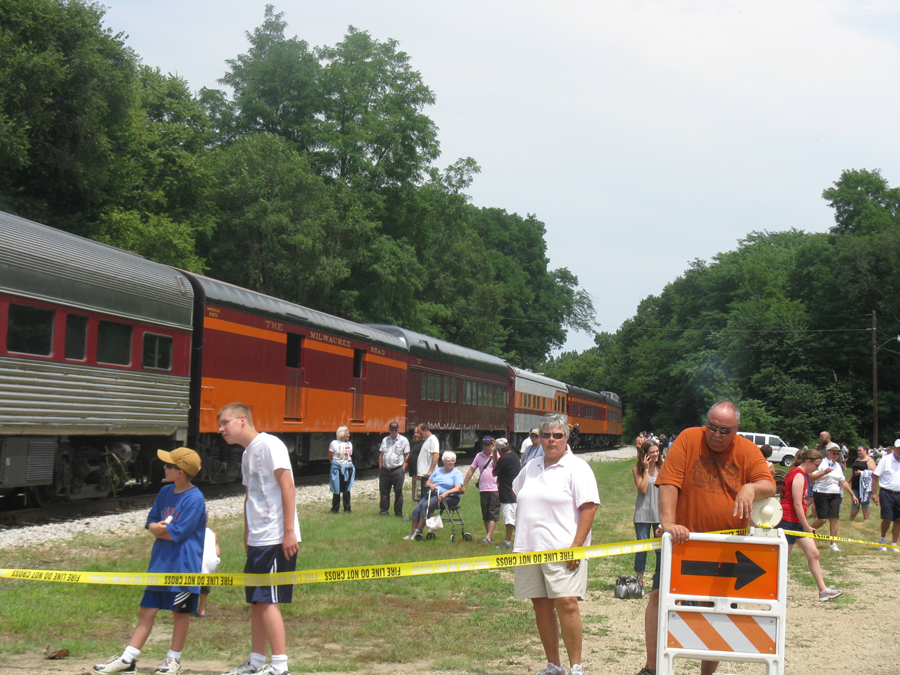 While many of us were still at lunch, the train backed up and staged a minimal run-by; I was only able to take a few pictures from a distance.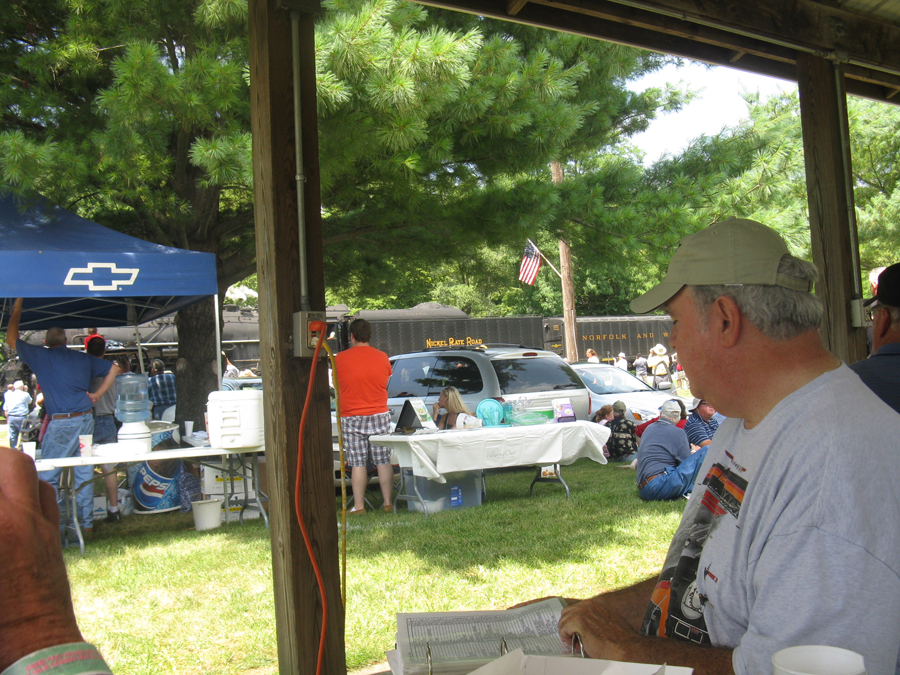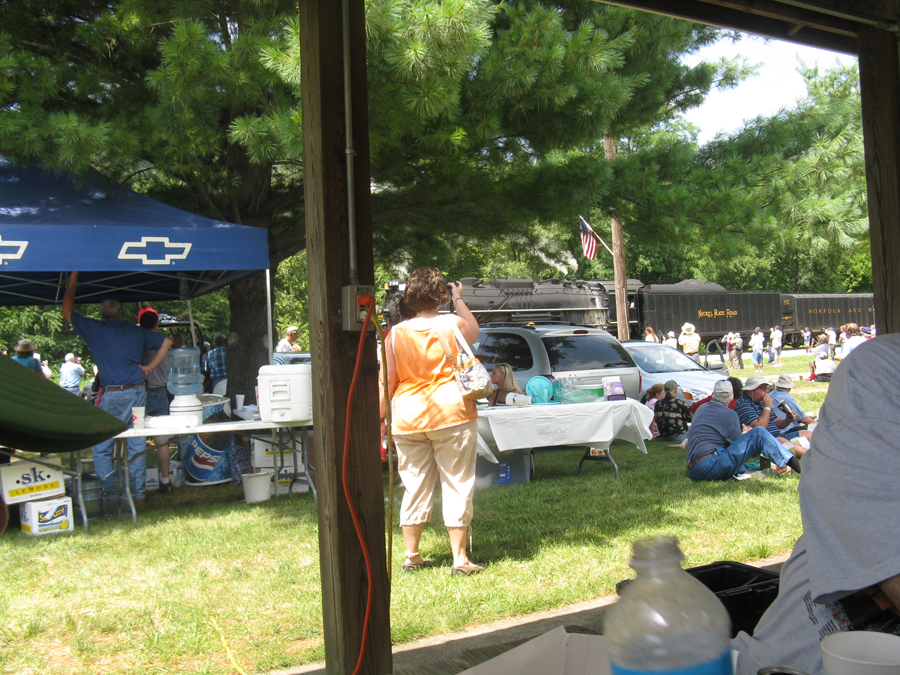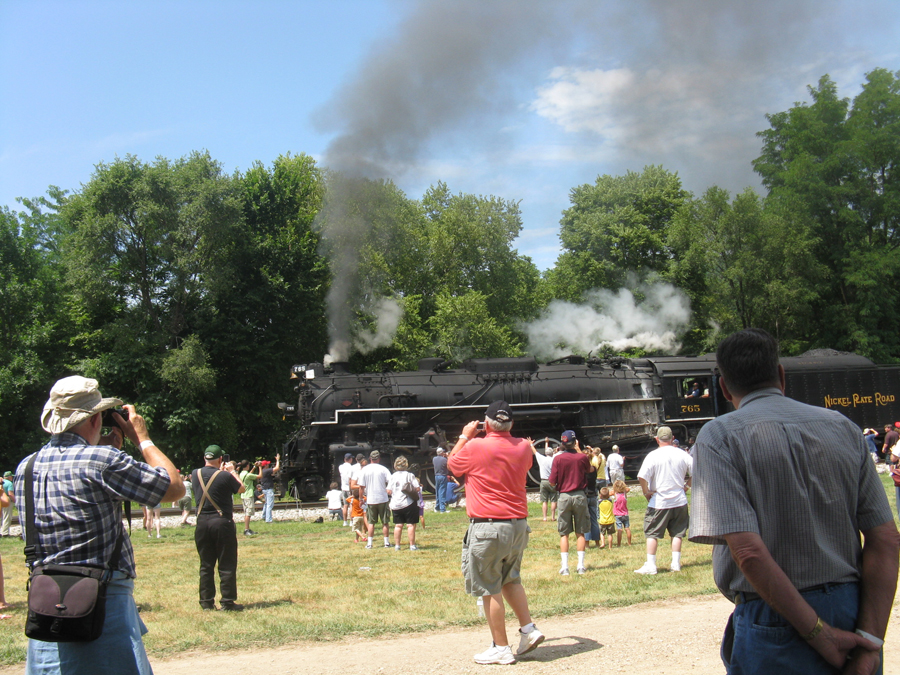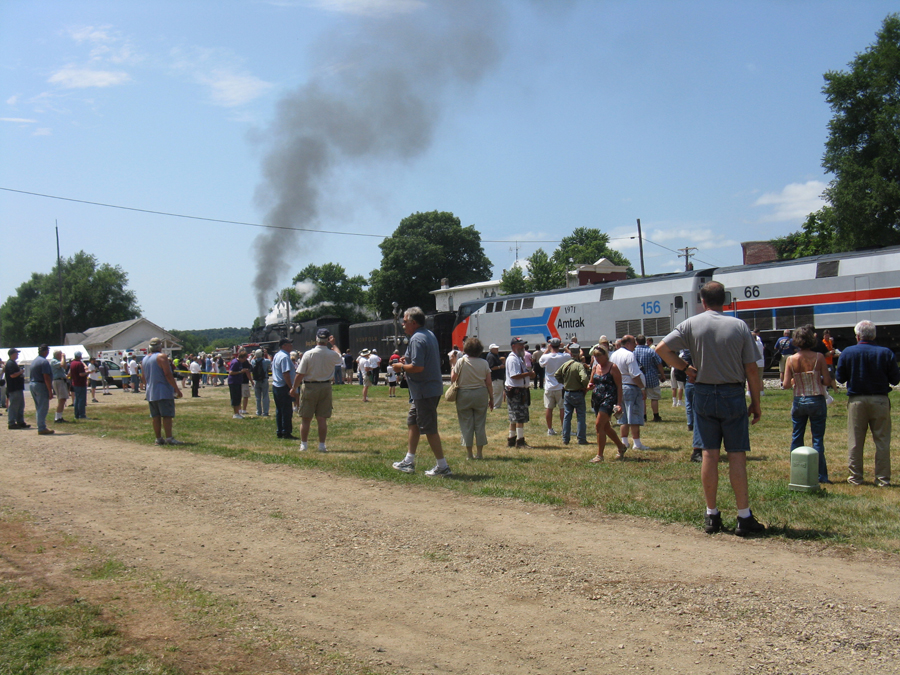 After some frustrations in trying to photograph 765, I had another opportunity when it pulled one of the two hour excursions to Walcott on Sunday.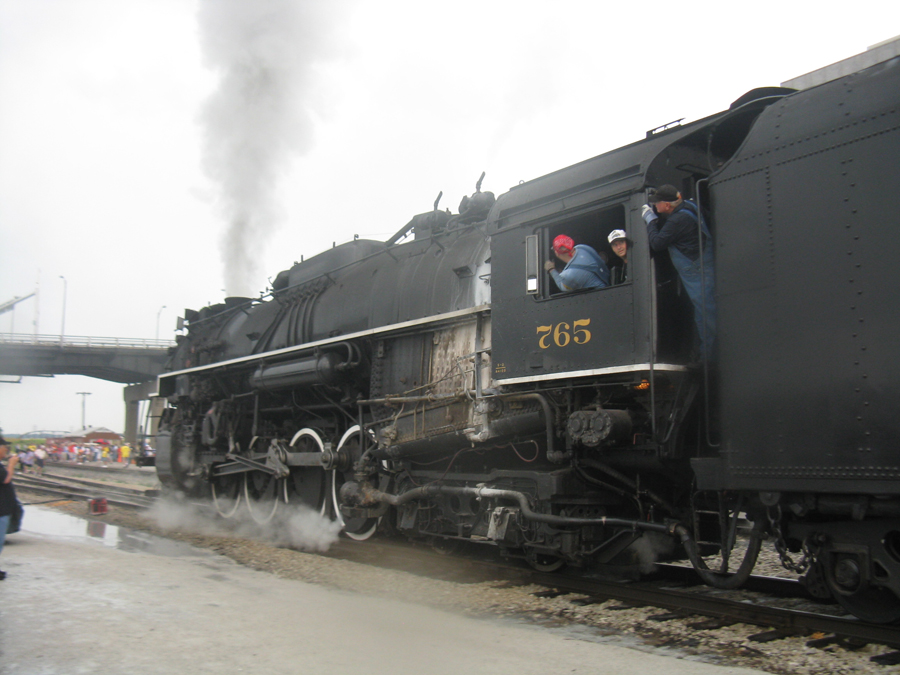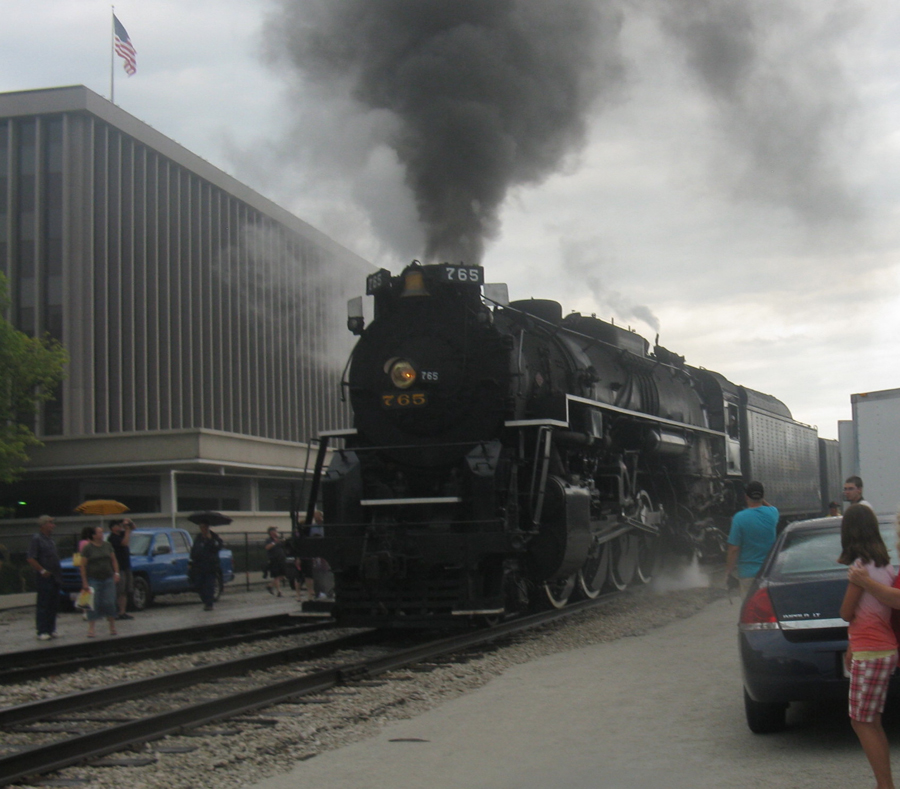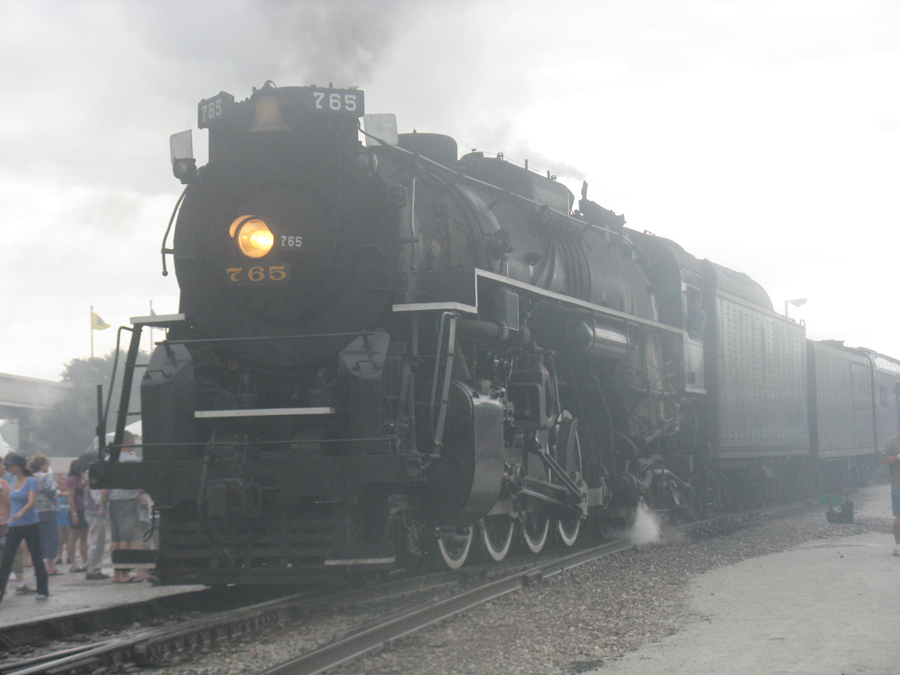 The train to Walcott prepares to back out of the loading area, after which it will reverse direction to cross the Government Bridge to Iowa.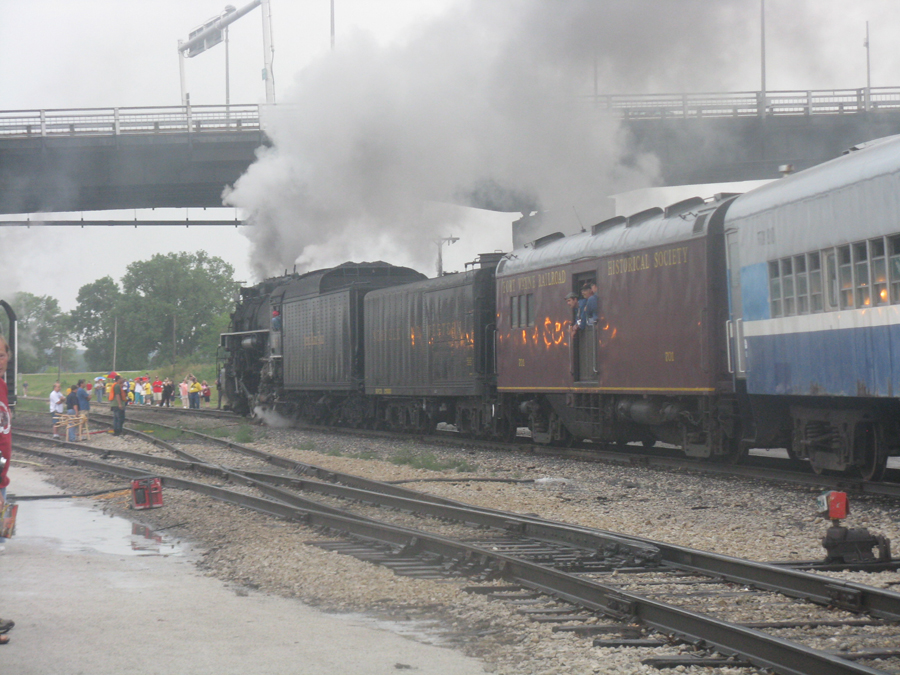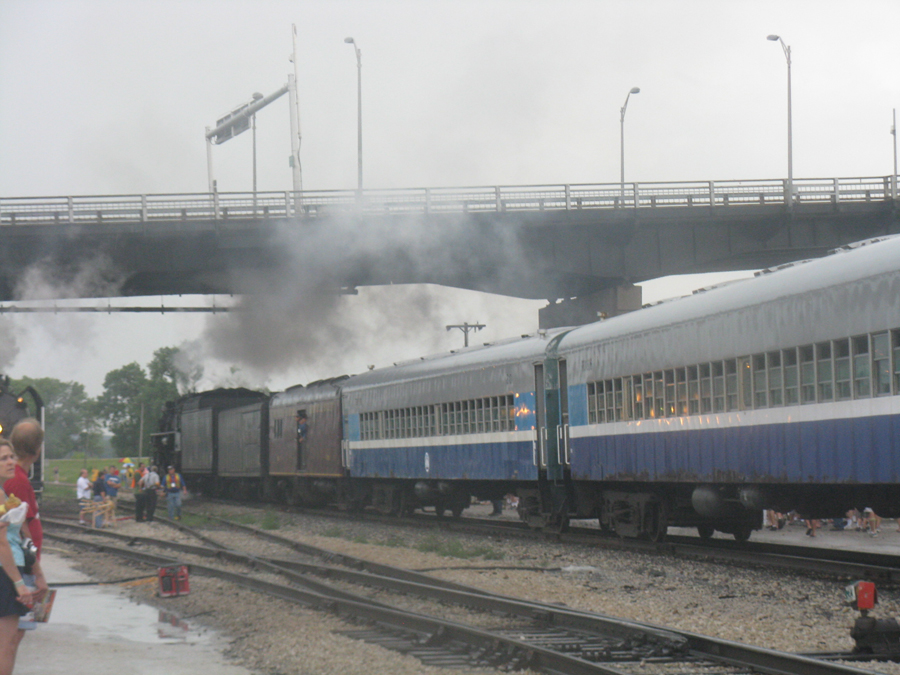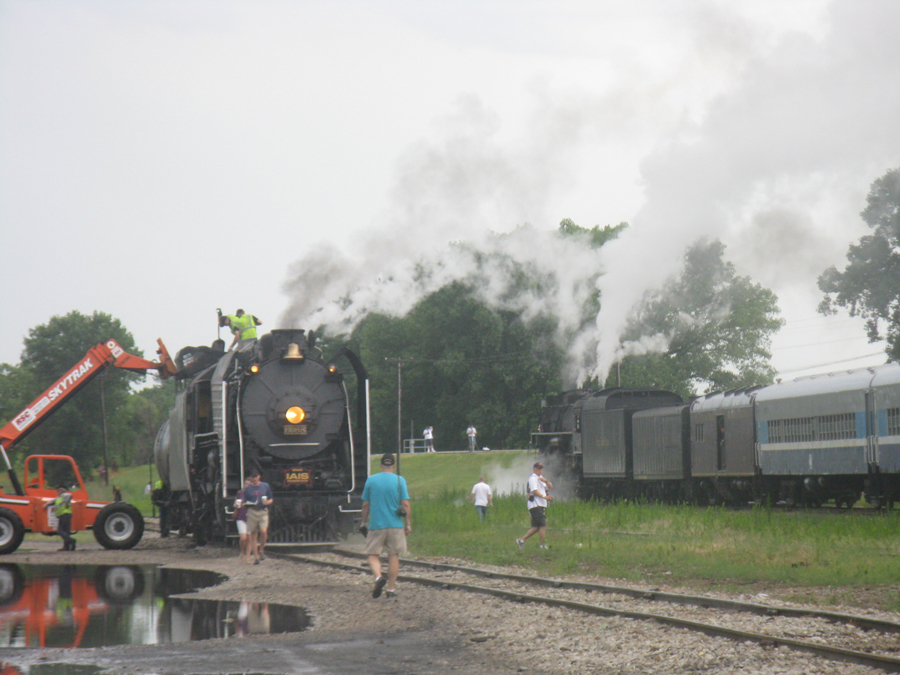 The other large steam locos at the Festival were Iowa Interstate's two Chinese built "QJ" class 2-10-2's.
| | |
| --- | --- |
| QJ 7081 still has its original appearance, with red trim (somewhat faded), dual headlights, and some Chinese lettering. | |
| | |
| --- | --- |
| Sister 6988 has been "Americanized" with an all-black paint job, a single headlight, front bell, and a few other cosmetic changes. | |
| | |
| --- | --- |
| On Saturday 6988 pulled an all-day round trip to Iowa City. After missing the train at the turn-around point I happened on the run-by site on the return trip, at West Liberty, IA. | |
A photo line prepares to capture the run-by, also seen from another perspective.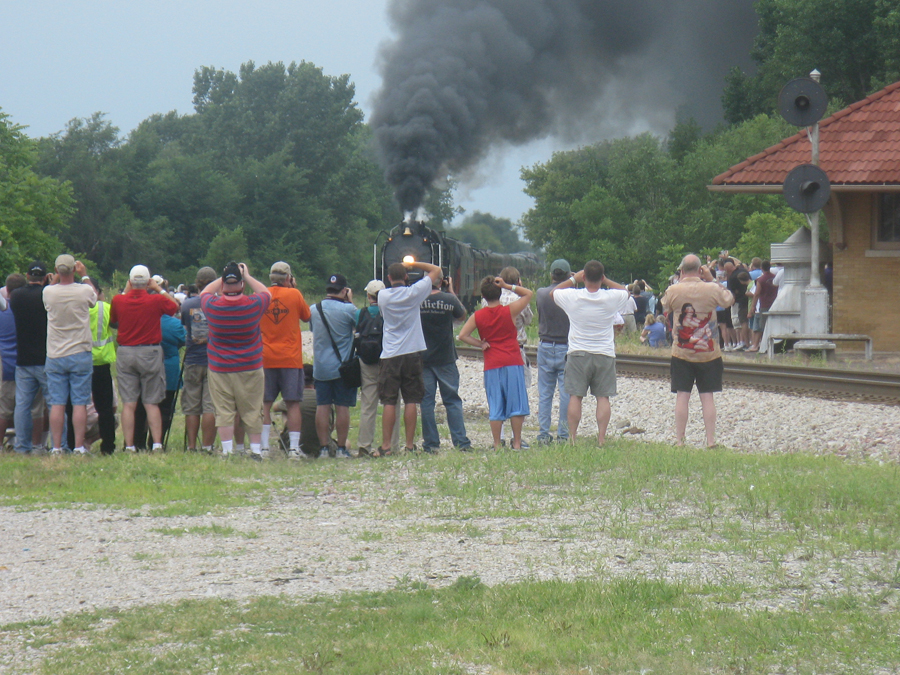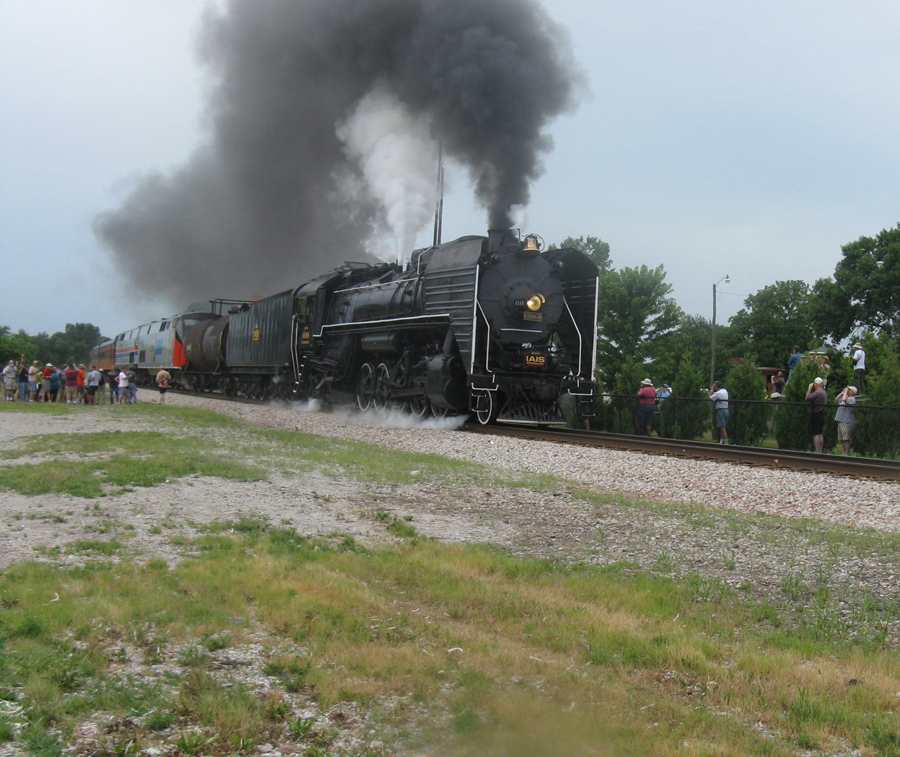 The train backs up to reload passengers.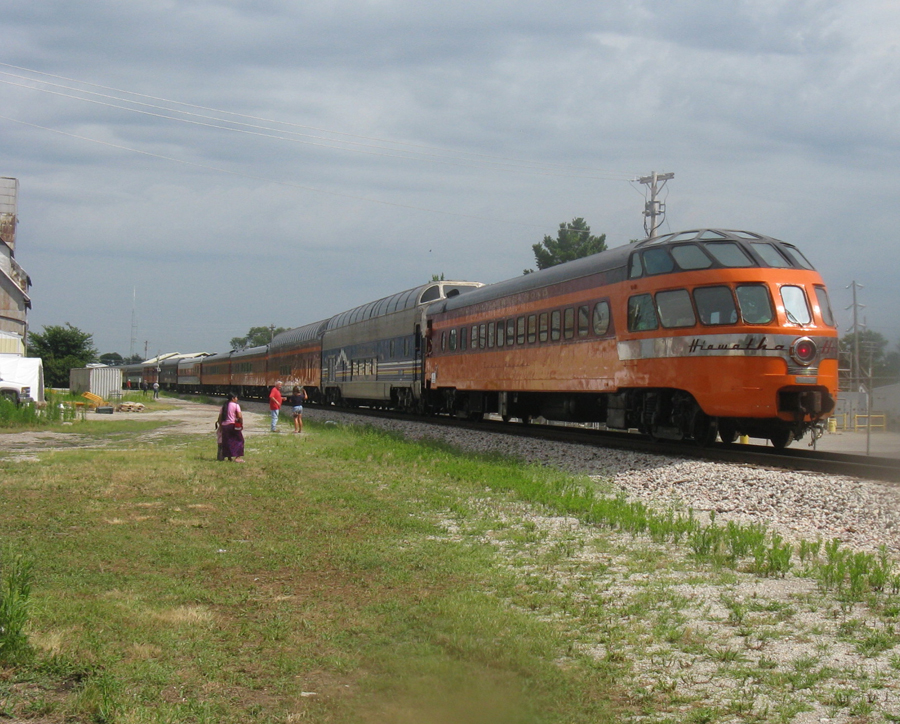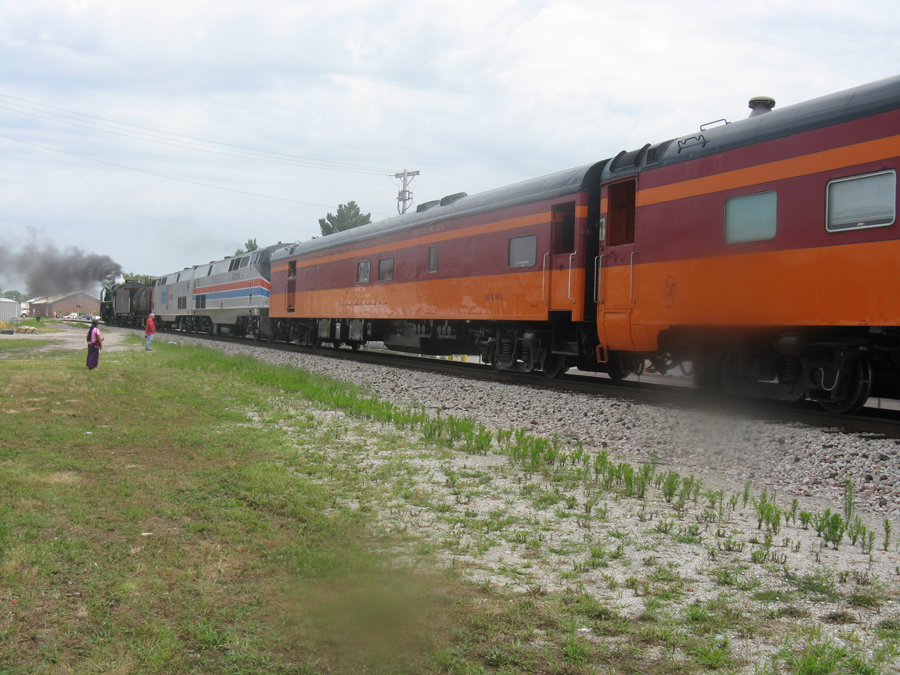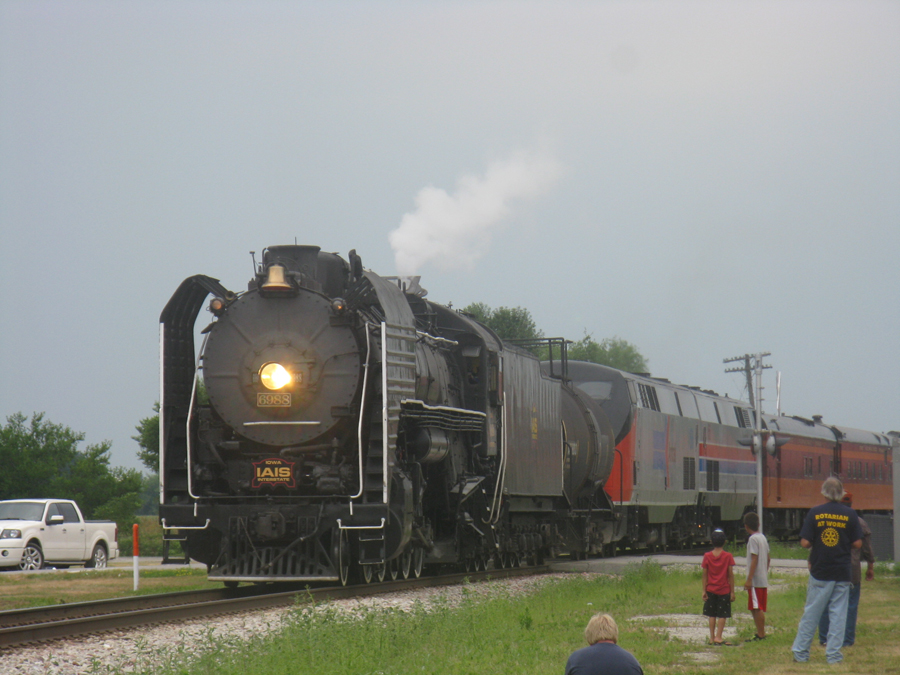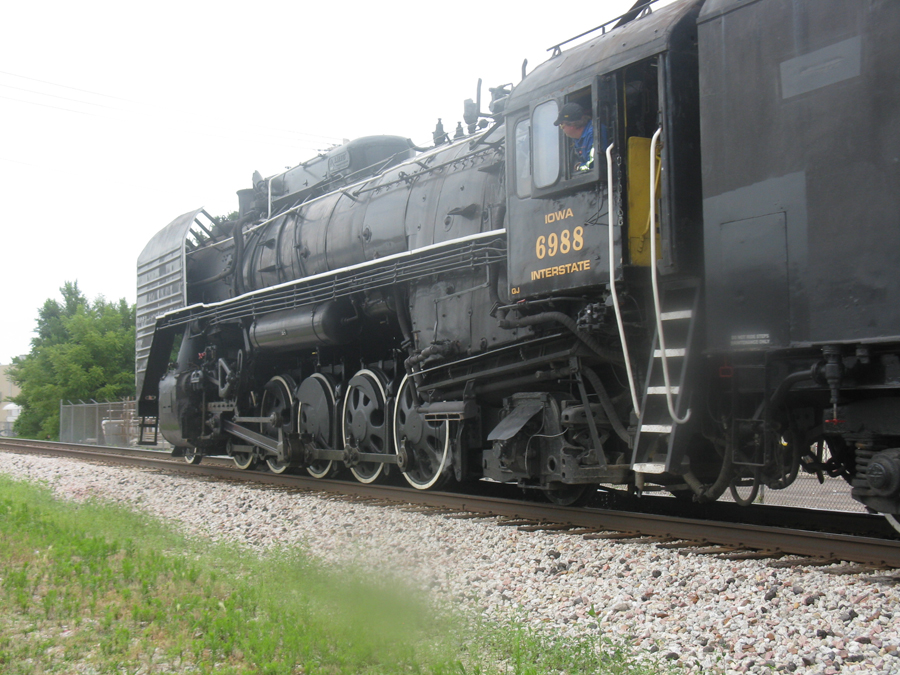 After a boiler blow-down, the train departs for Rock Island.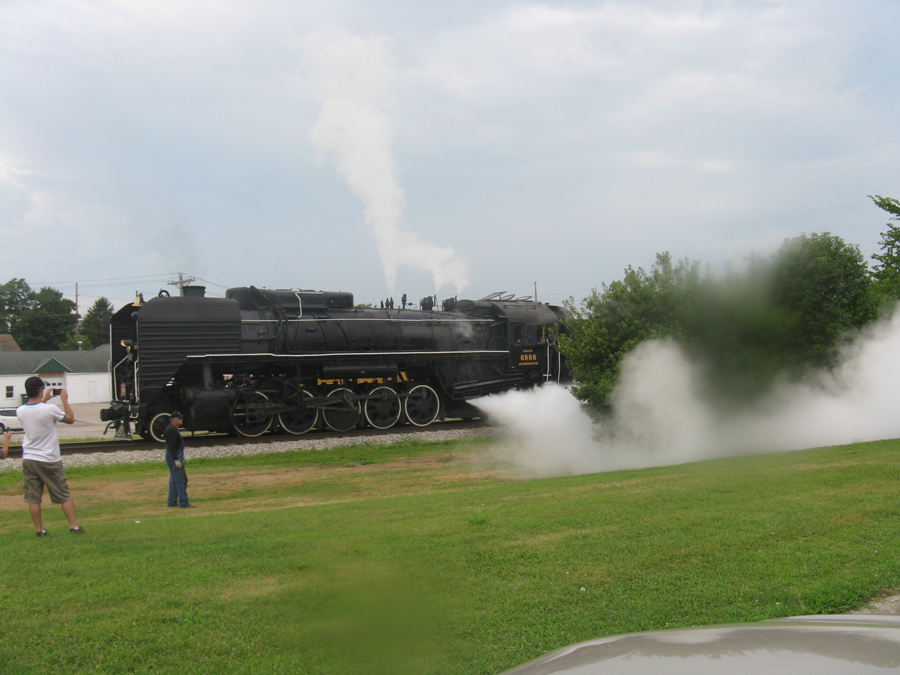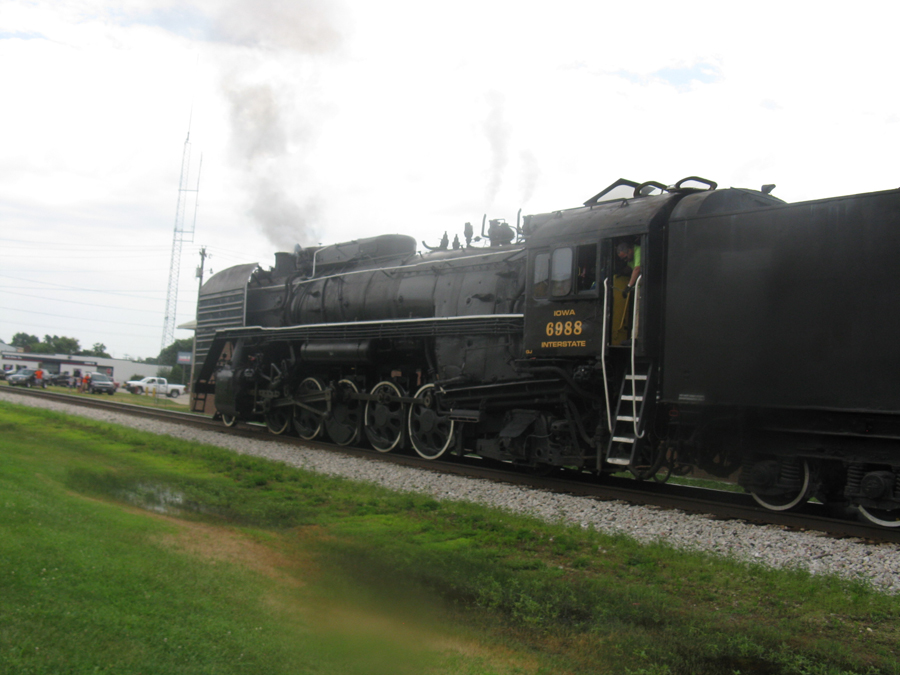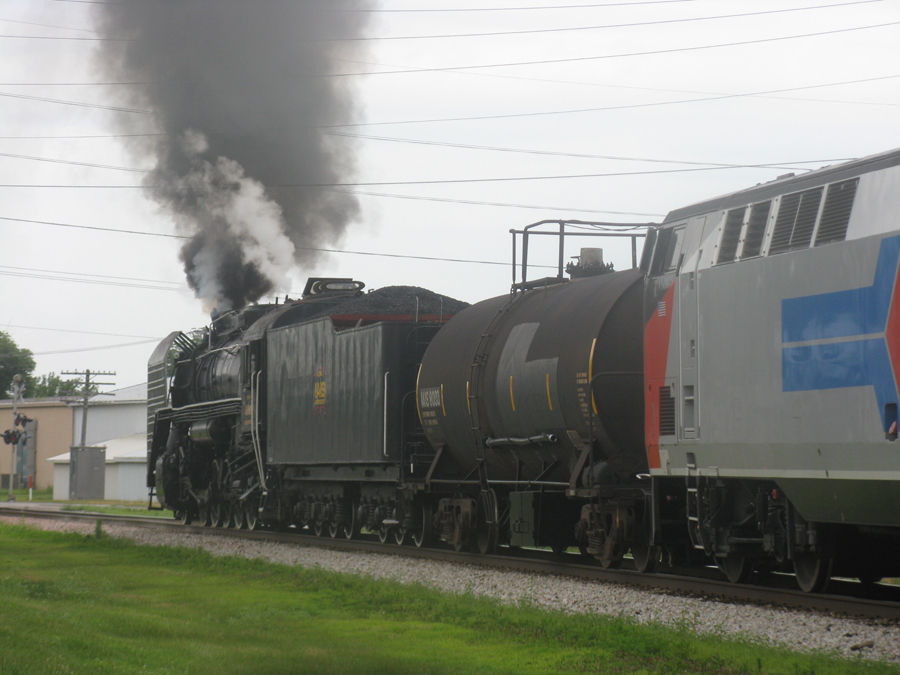 This page was designed and is maintained by Mike Condren. If you have materials
that you would like to contribute, contact me at mcondren@cbu.edu