Quad Cities Train Festival, 2011
Part I: Overview and dinner cruise
Photos By Peter Limper
From July 21-24 I attended the 2011 Train Festival in and around Rock Island, IL. The festival was held in a park area running several blocks along the Mississippi River.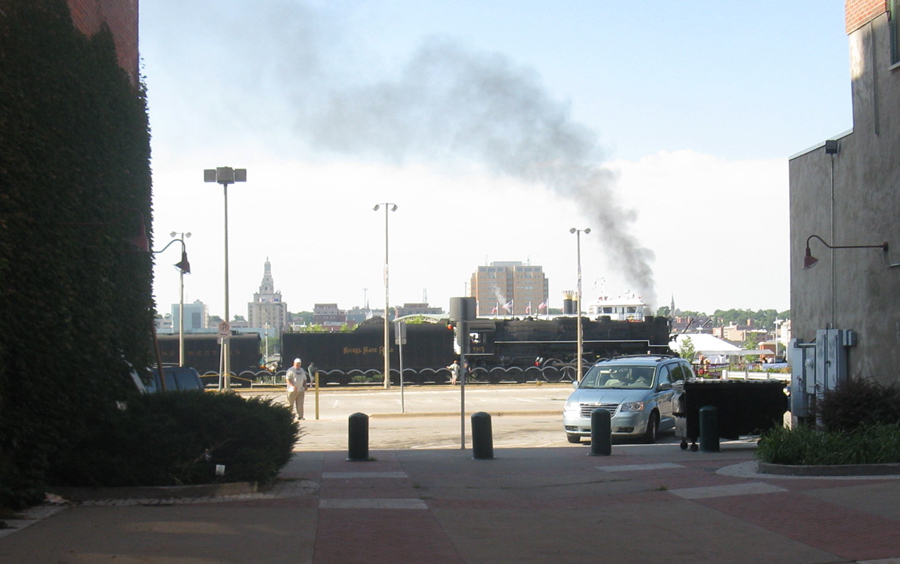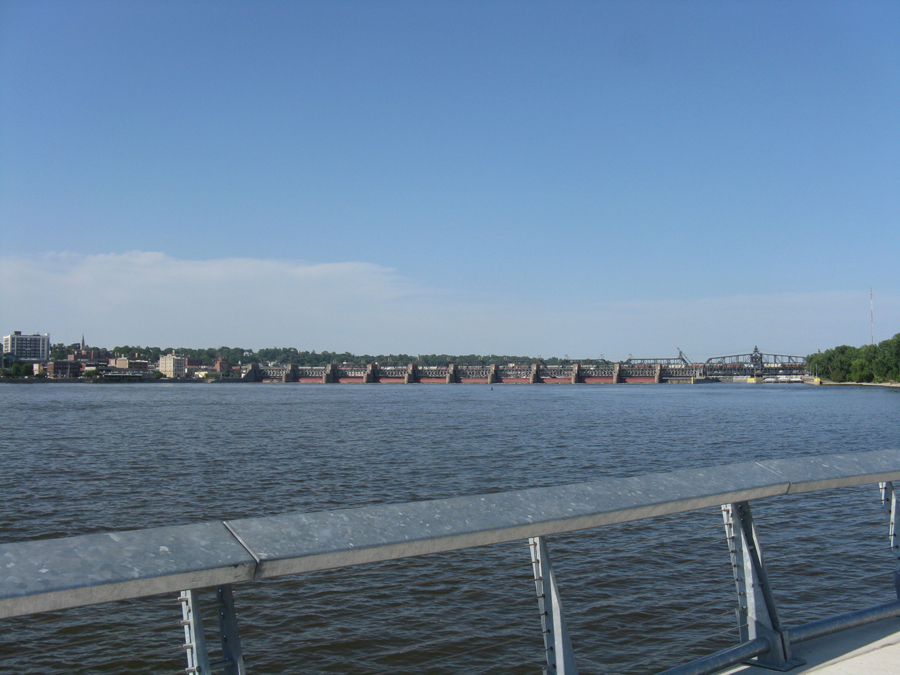 At the west end of the area were extensive rail displays.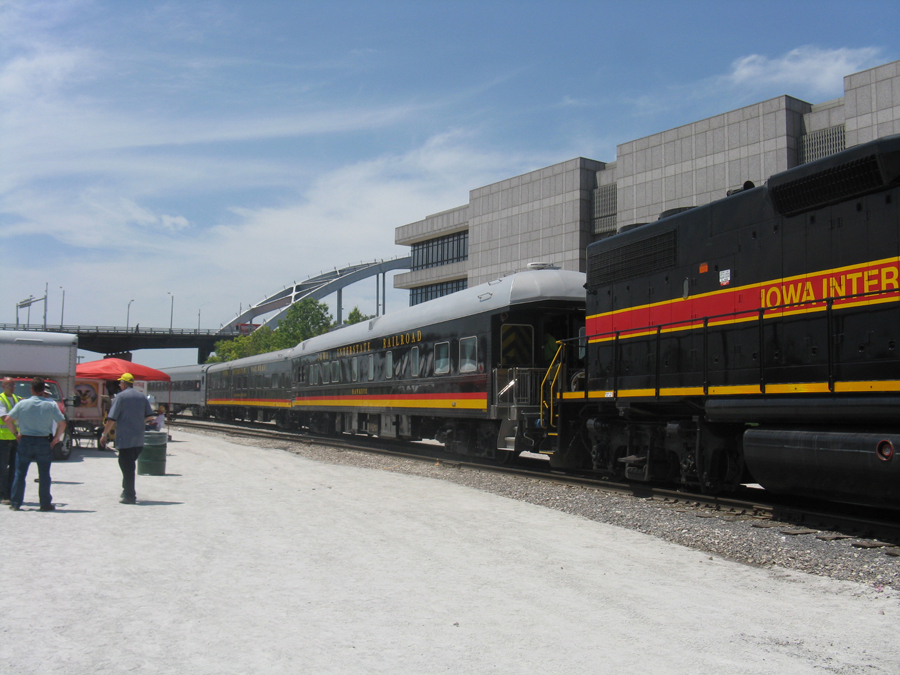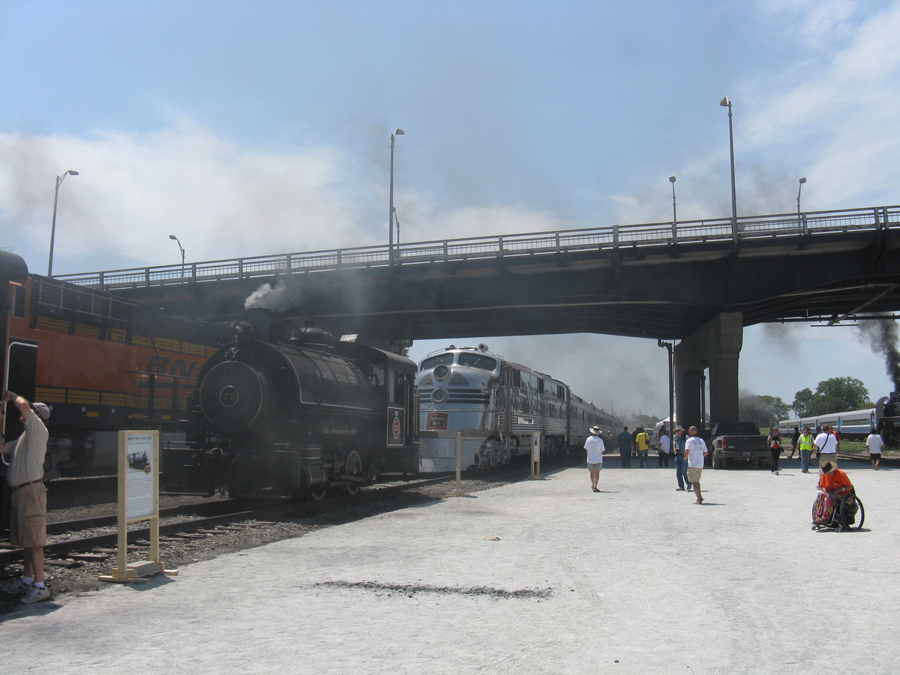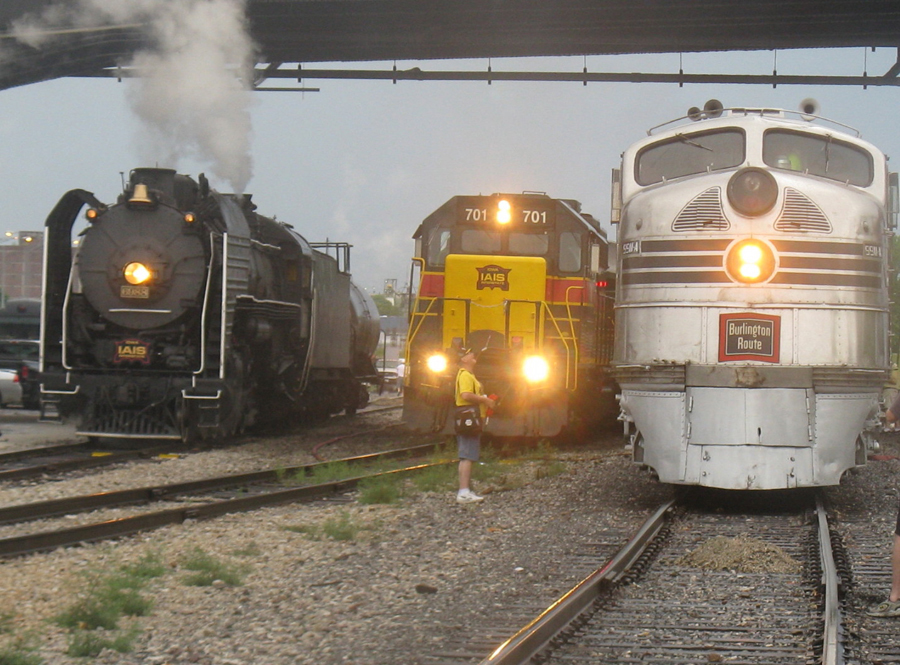 Three small tank engines were on display: Flagg Coal Company #75, Viscose #6 (both 0-4-0's), and 0-6-0 Lehigh Valley Coal #126. These engines were also at the 2009 Train Festival in Owosso, MI.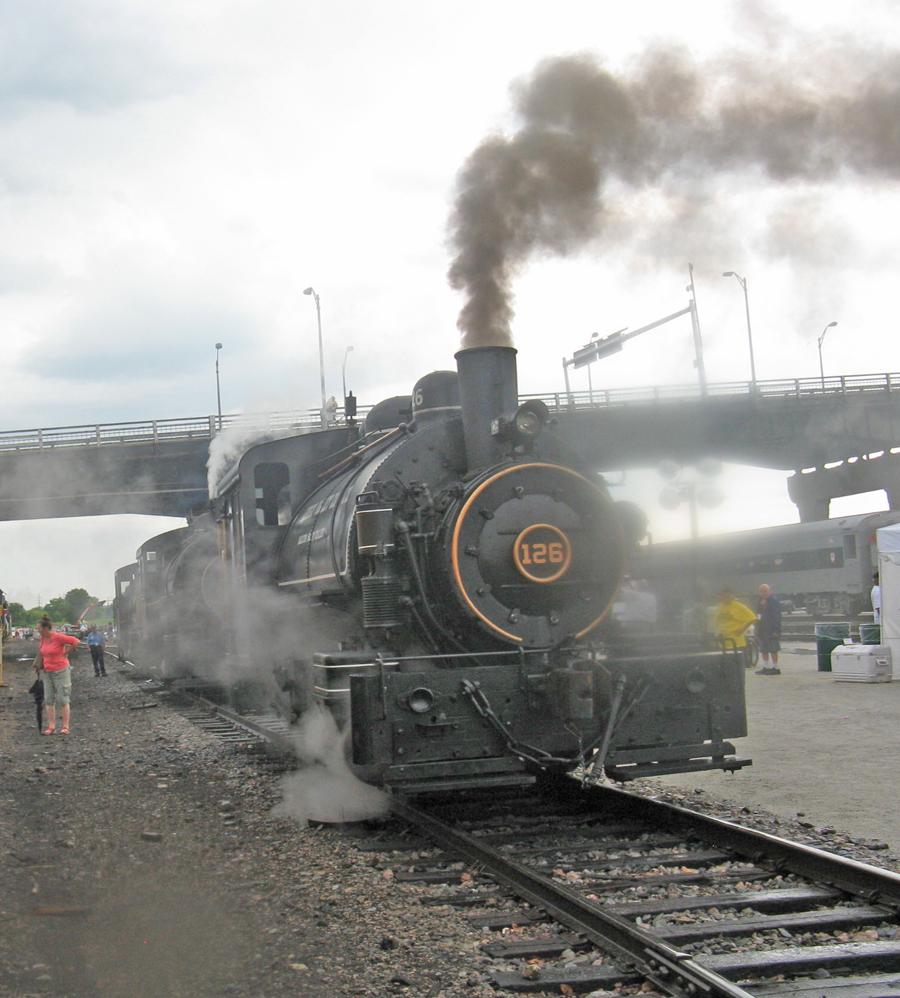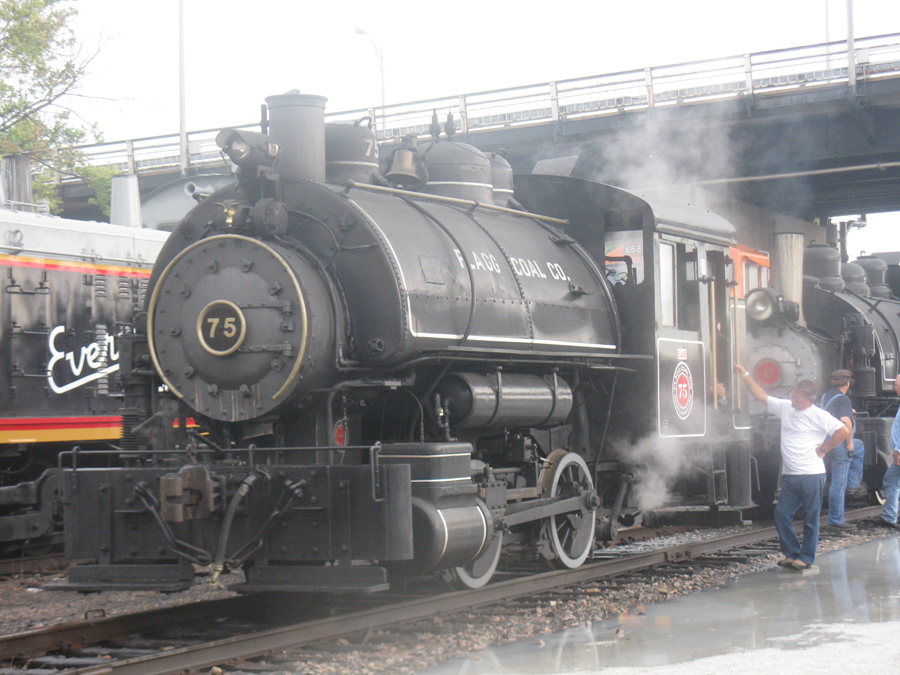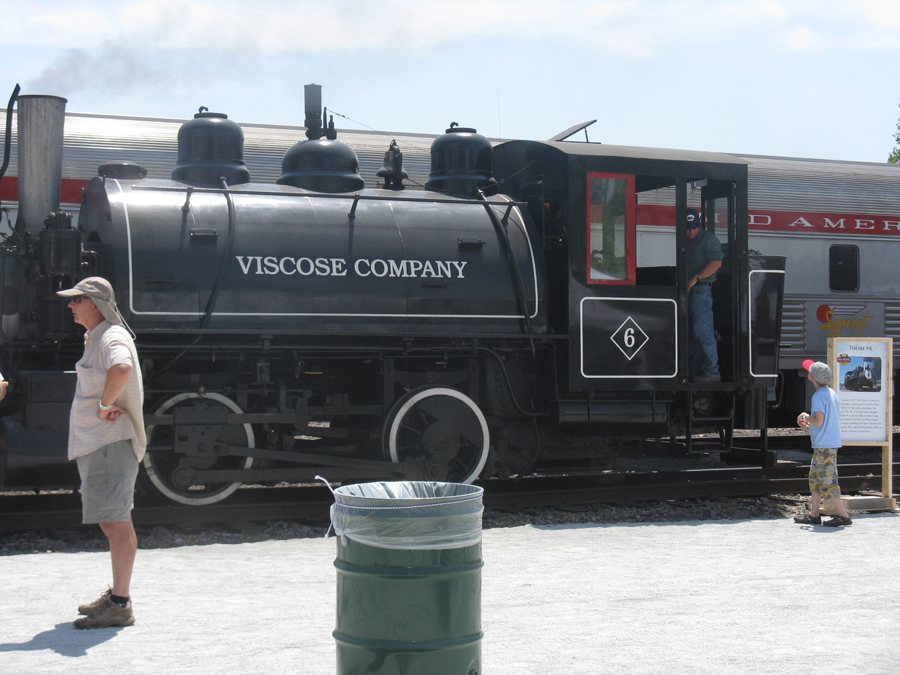 | | |
| --- | --- |
| The oldest-looking engine was actually the newest: "Leviathan," whose construction was completed in 2009 following an 1868 Central Pacific design. | |
| | |
| --- | --- |
| Most aspects of Leviathan were exact copies of the 1868 original; however, the air brake system would not have been part of the loco as built and the cross-head water pumps were dummies, supplemented by modern injectors. | |
The small steamers were mainly on static display, but occasionally they moved a few blocks to the central gate area.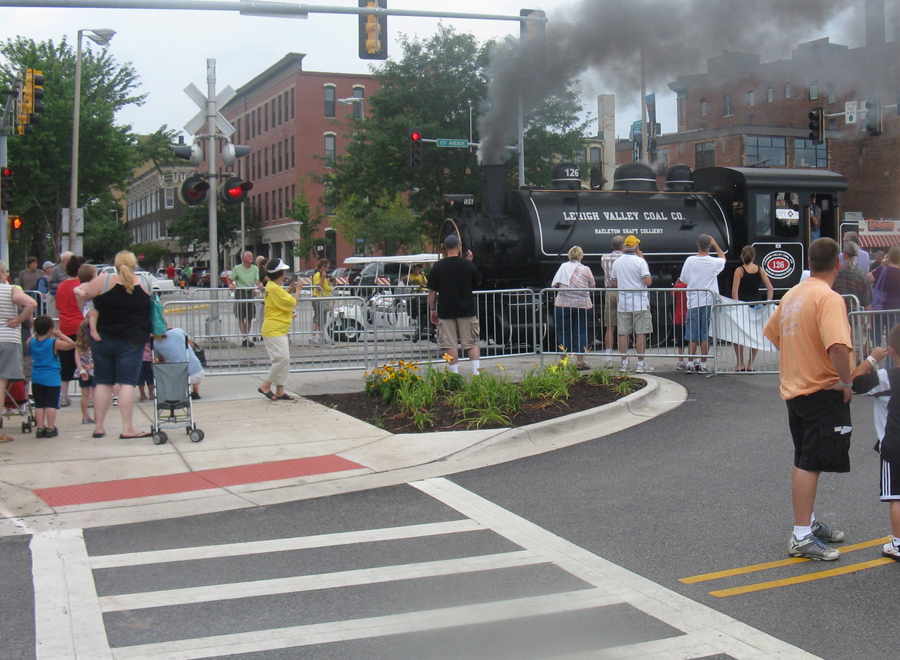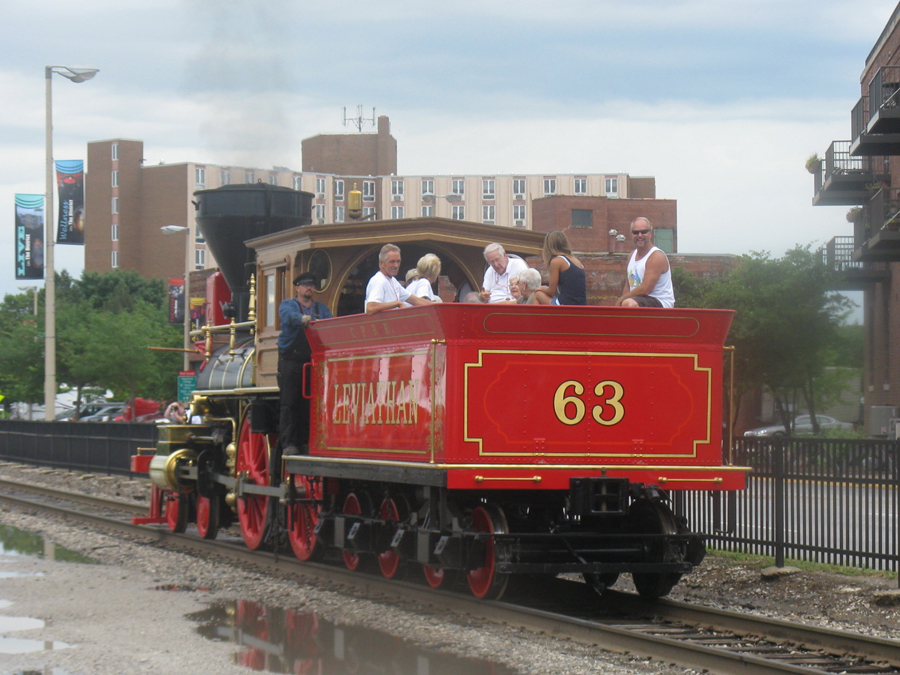 There were a number of vendor's tents, which had damp floors after a night of rain.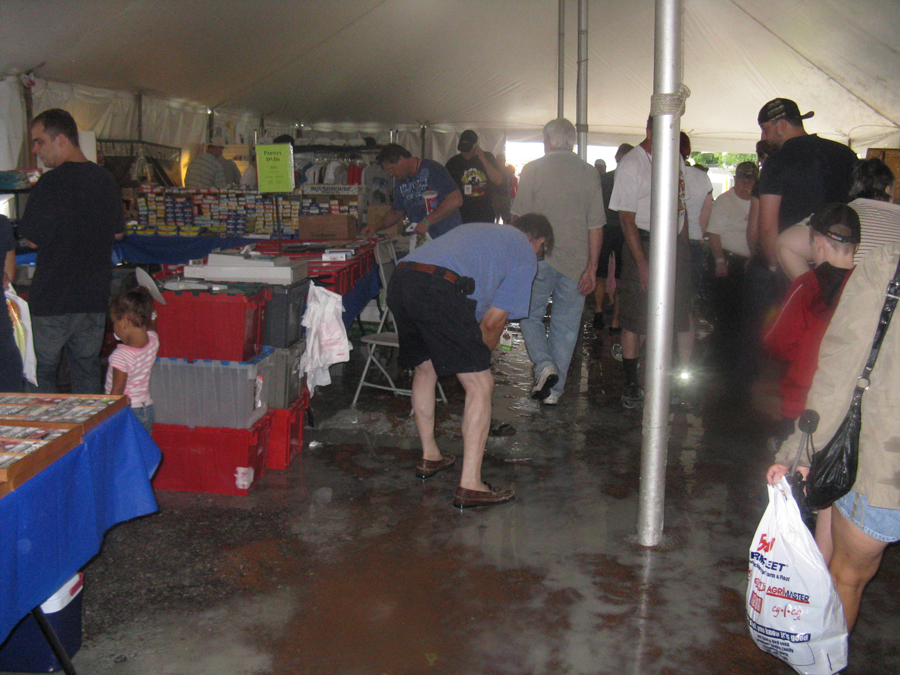 A model railroad display included a large Lionel setup in a trailer, and several modular layouts.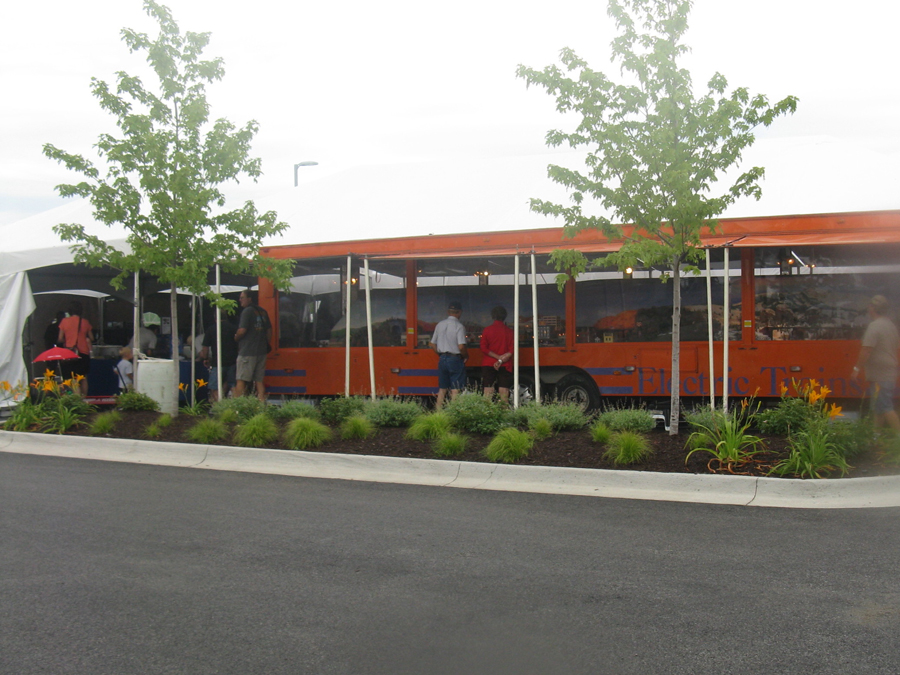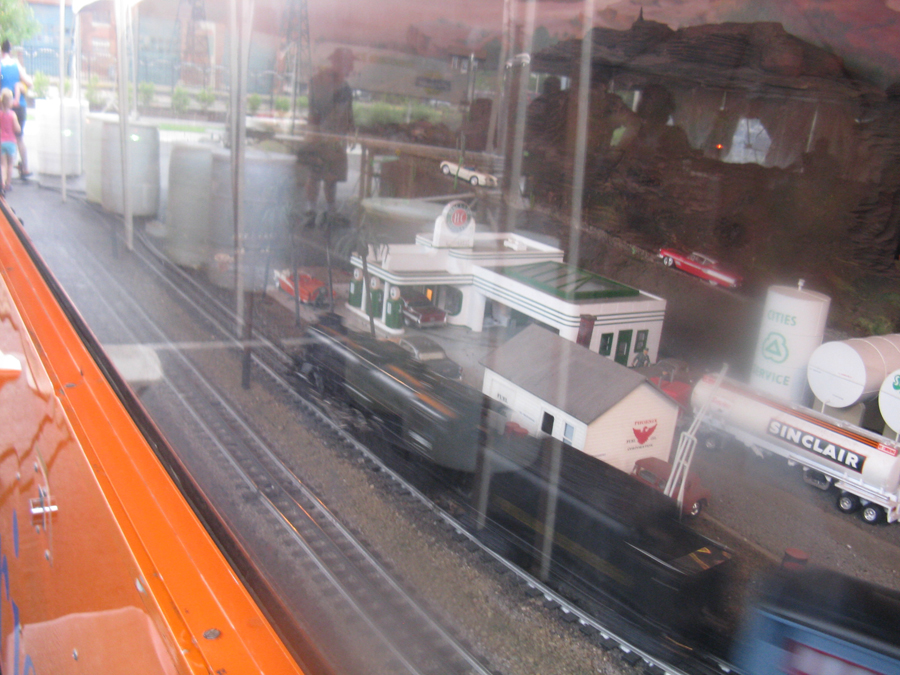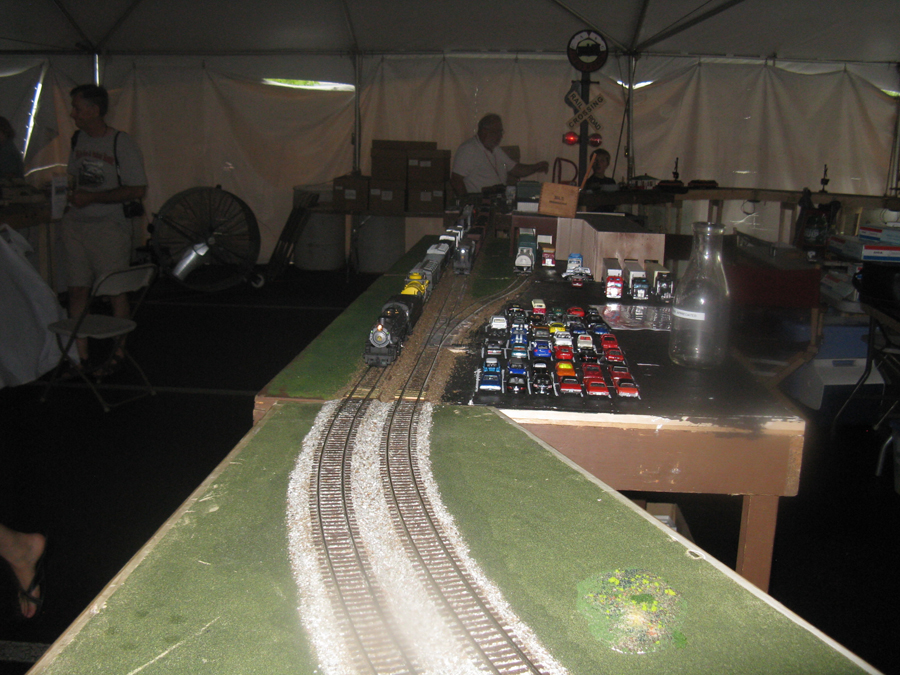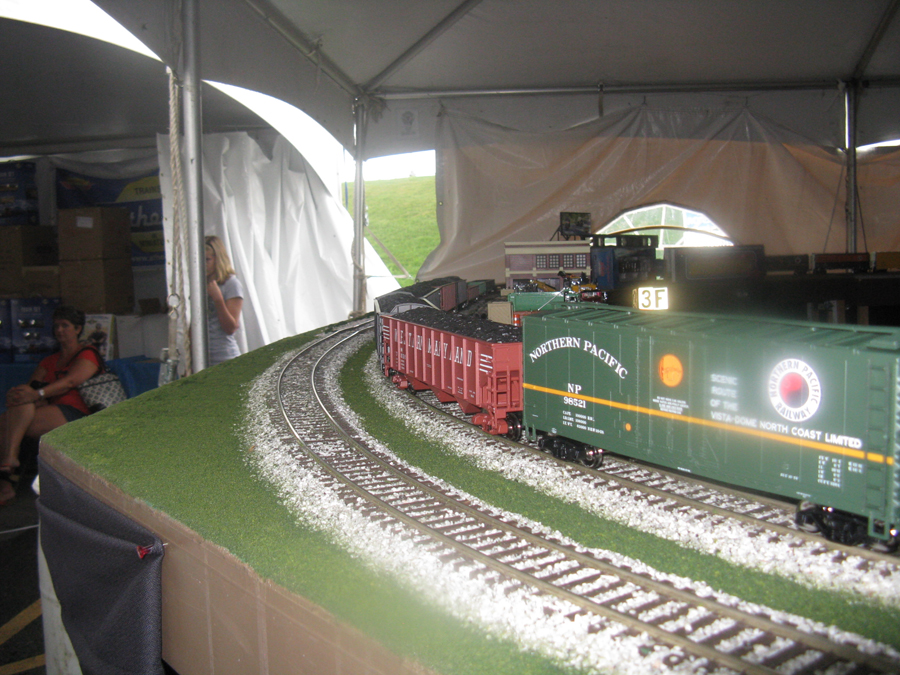 Passengers were carried behind live steam engines on a loop of 7 ½" gauge track.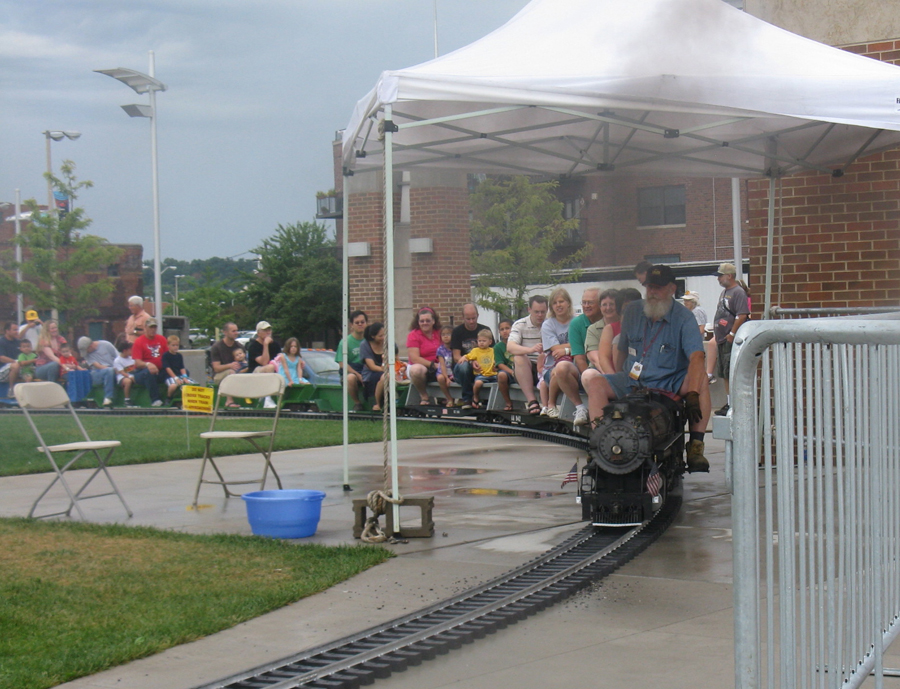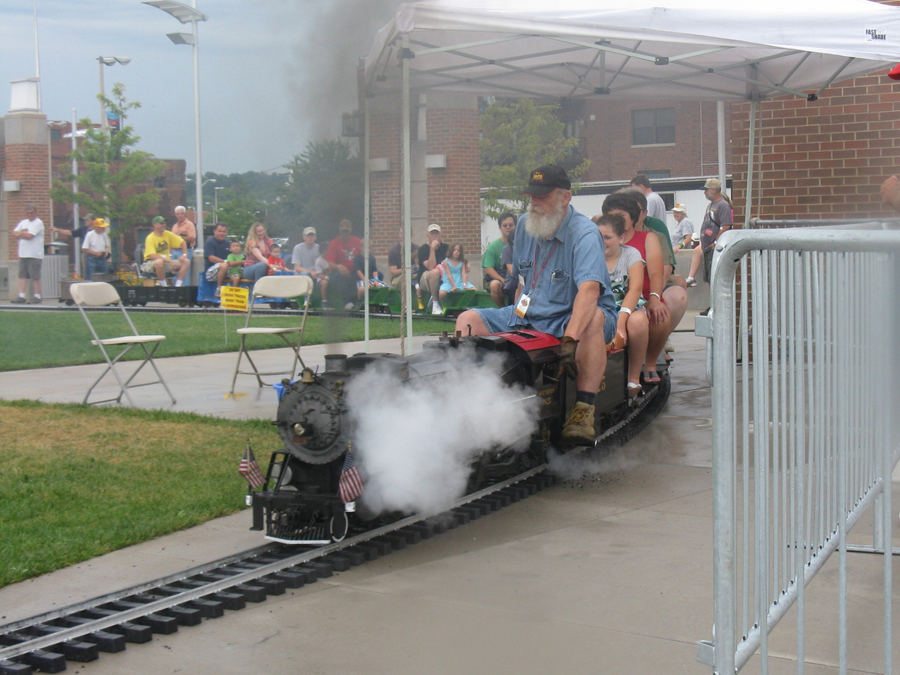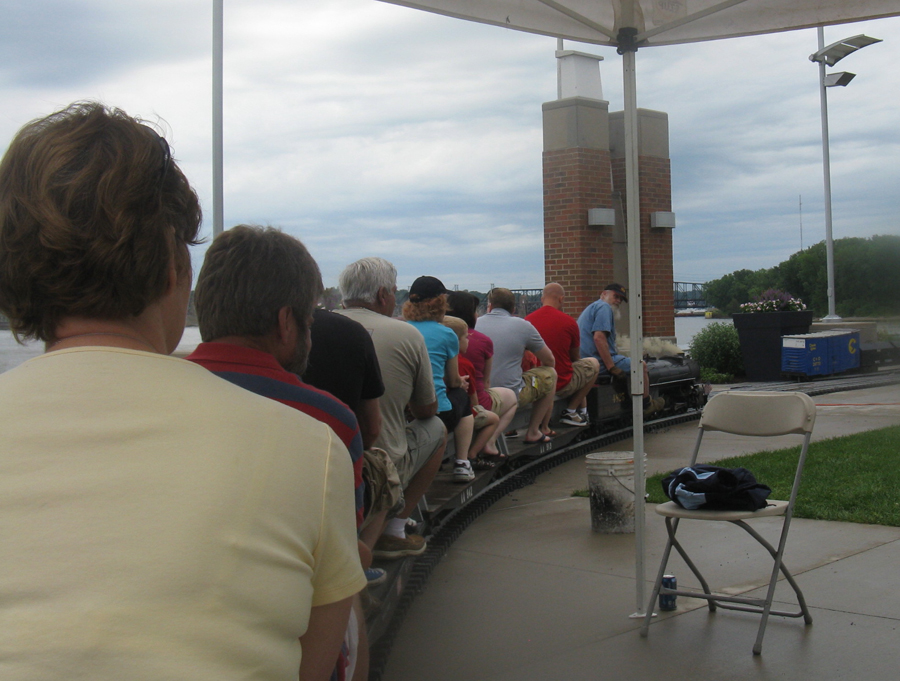 Three 15" gauge live-steam 4-4-0's, built in the early 1900's for amusement park use, were at the festival, where two operated intermittently on a short stretch of track.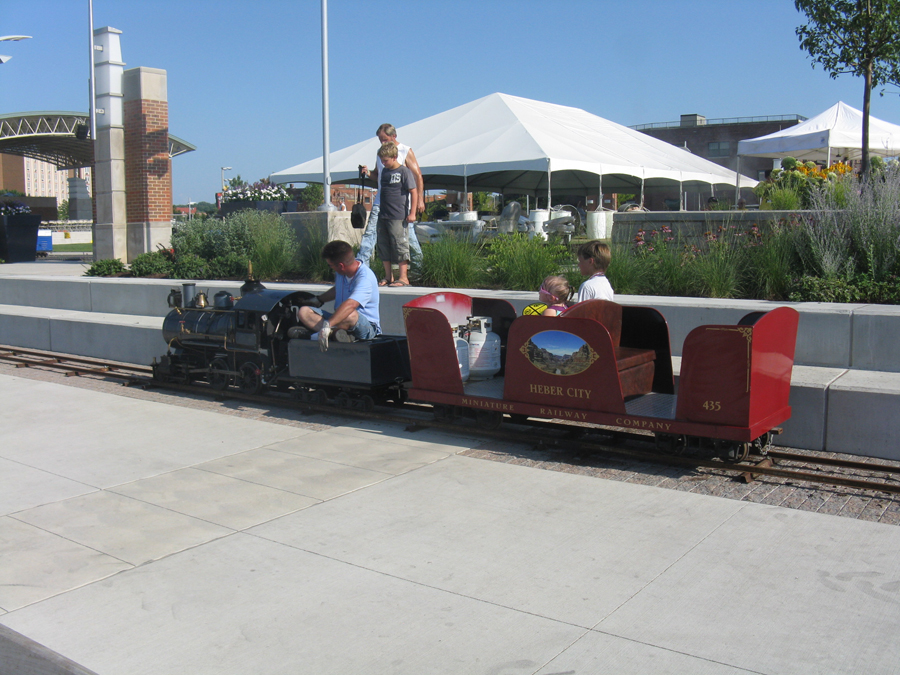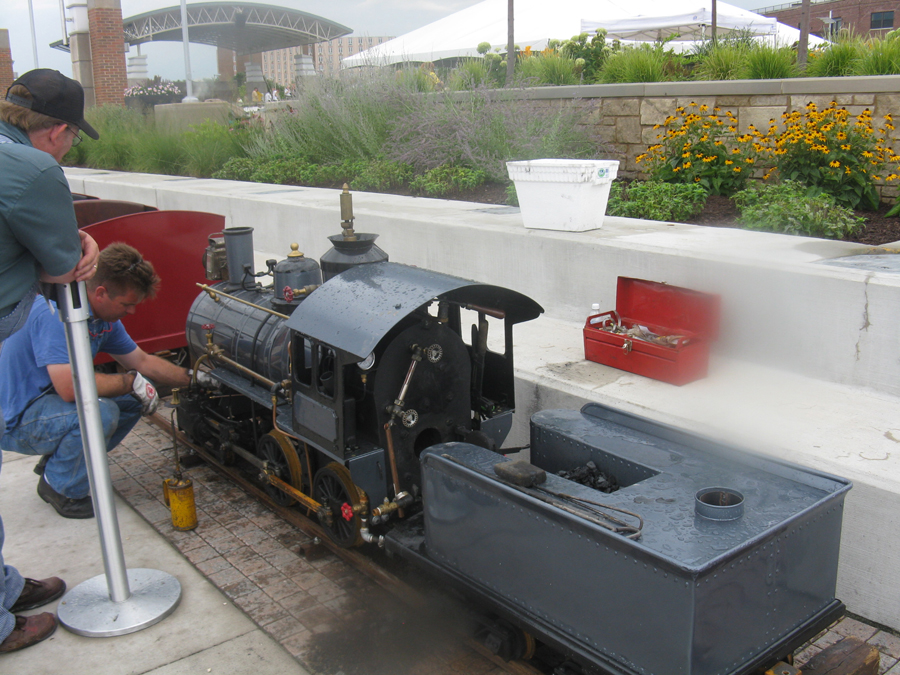 The appearance of two of the engines seemed to be influenced by NYC 999.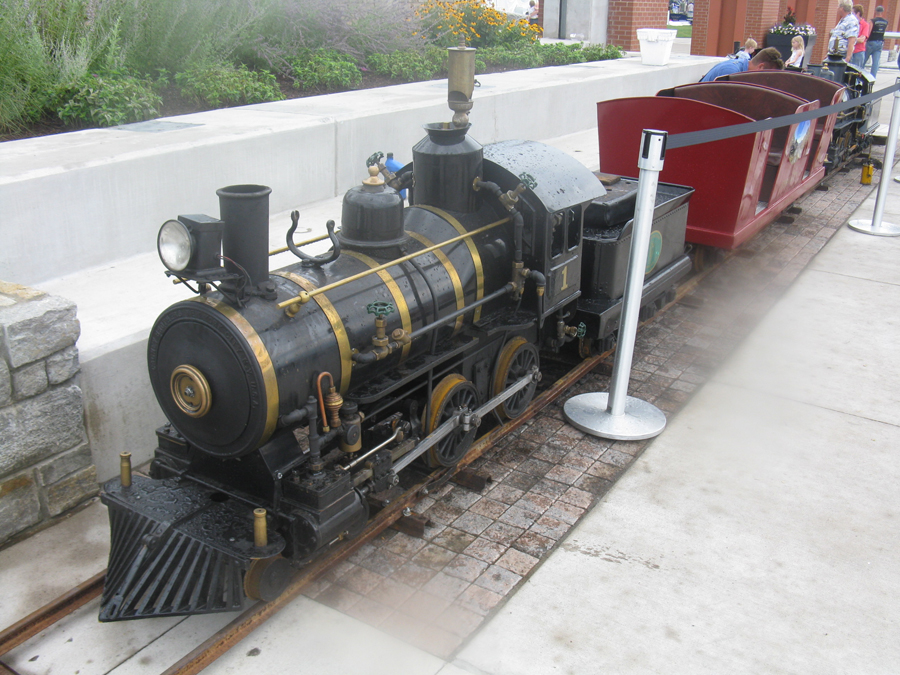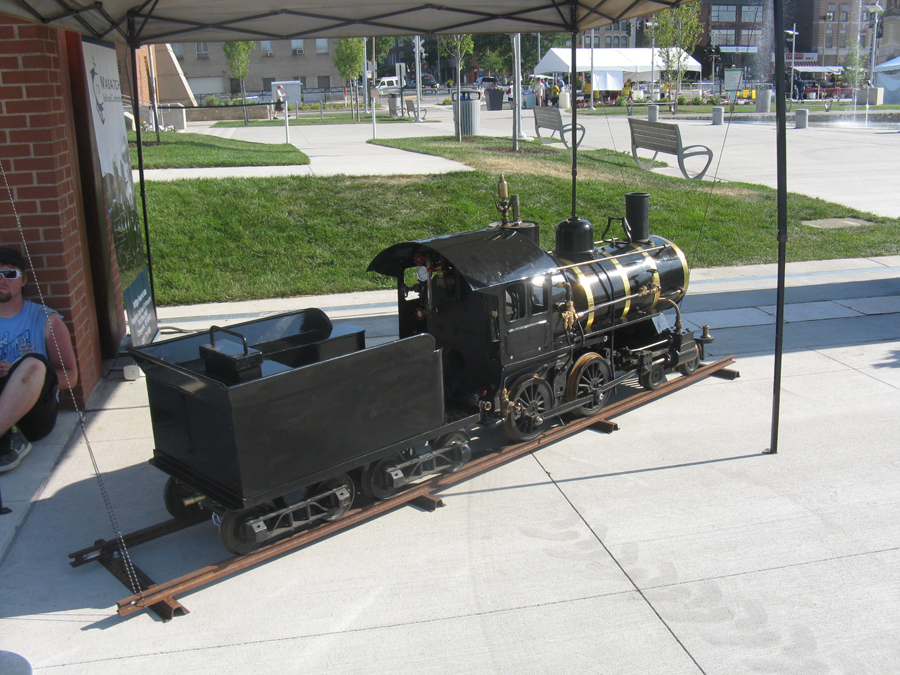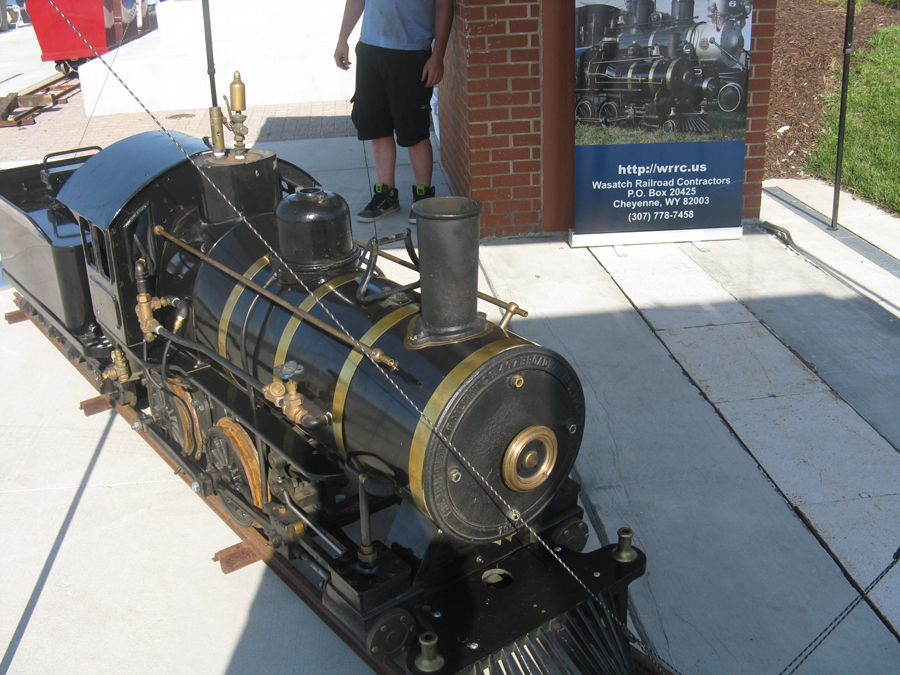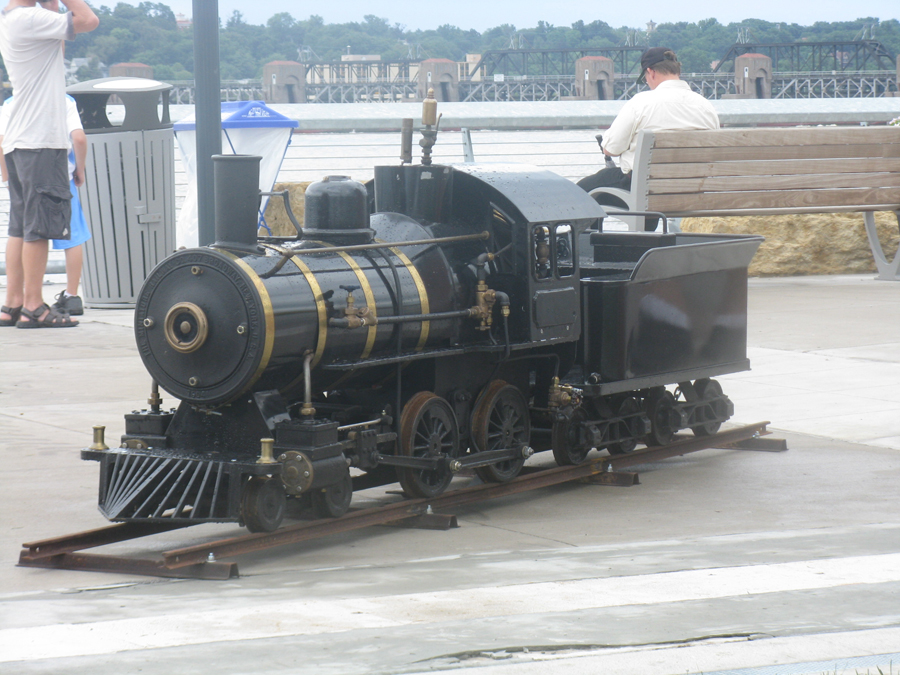 About 5:30 on Thursday I boarded the river boat "Celebration Belle" for a dinner cruise.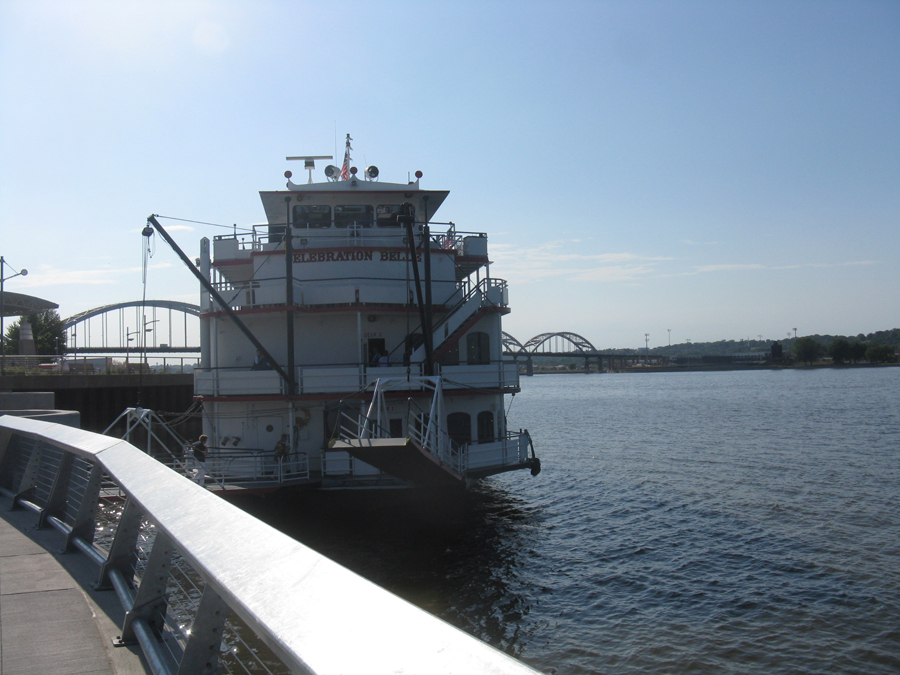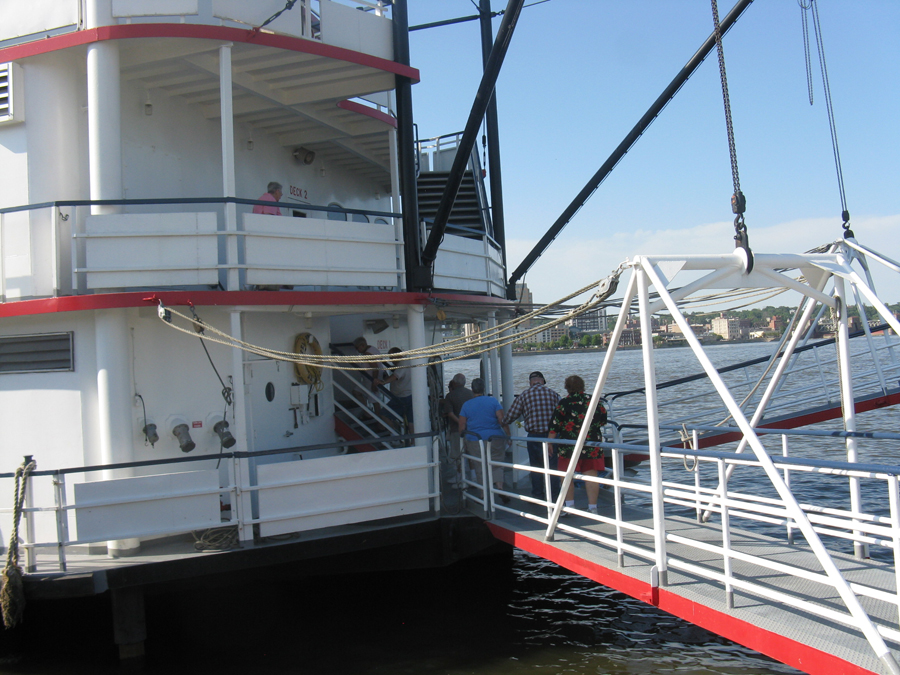 The dining area on the second deck; the boat was held past its scheduled 6PM departure for passengers arriving on a special train from Chicago.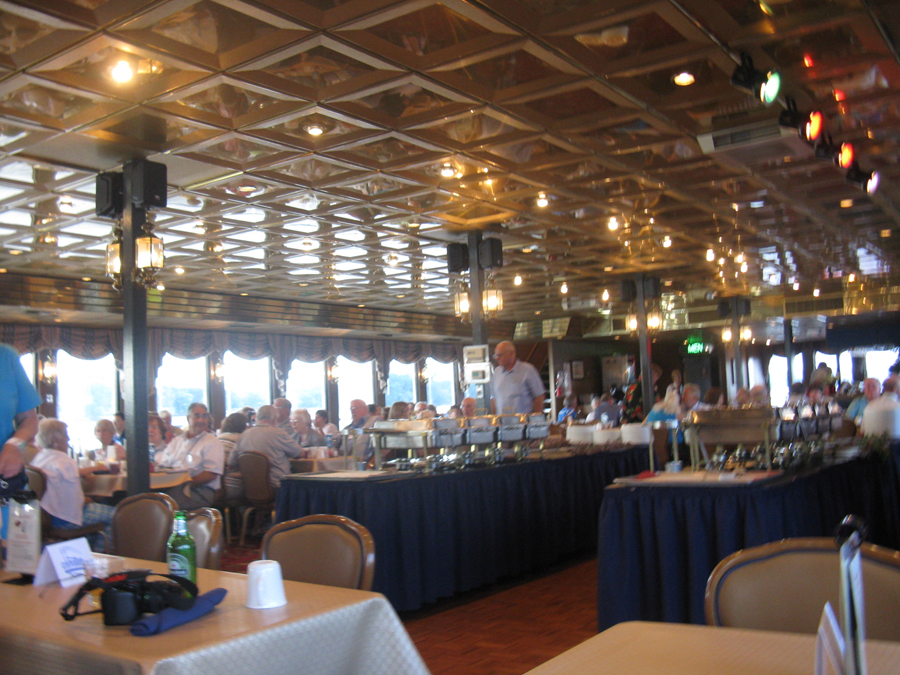 After dinner, I went on deck to photograph the scenes as the boat made its way along the Mississippi River near Rock Island.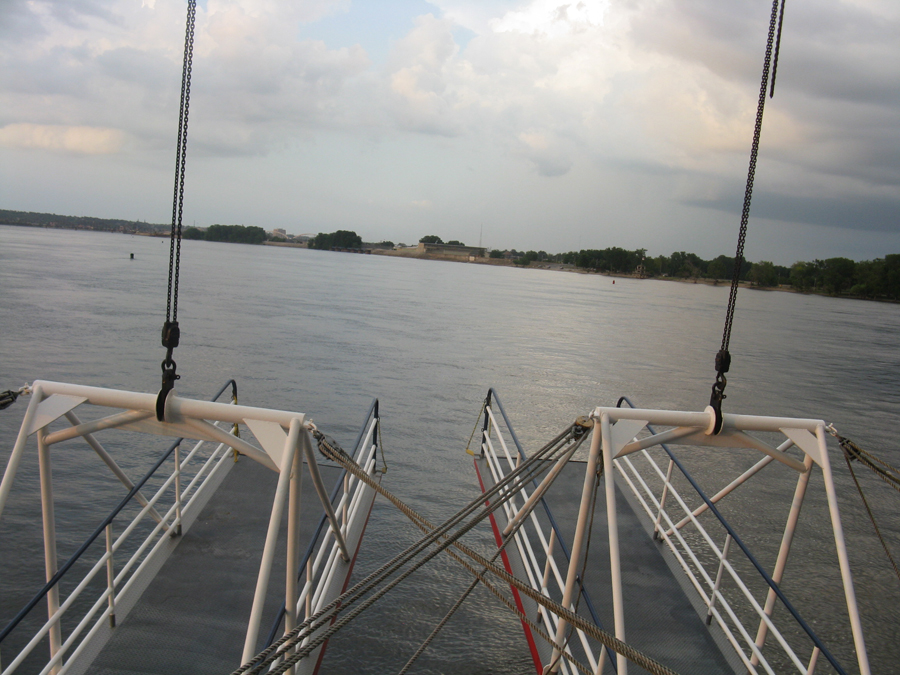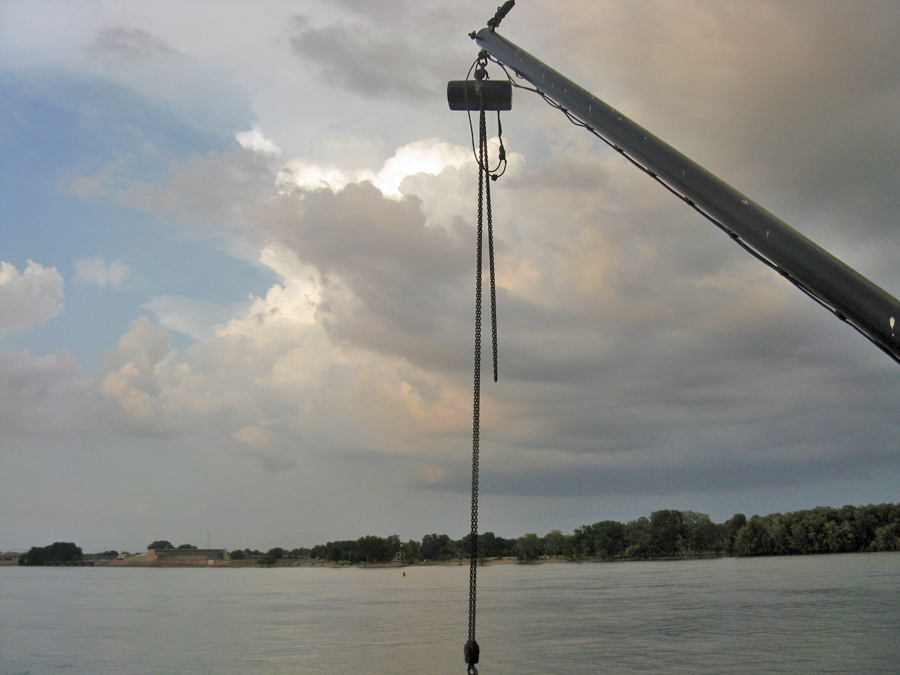 The boat passed under the I-240 and Rock Island Centennial highway bridges, and the Crescent swing bridge, owned by the BNSF Railroad.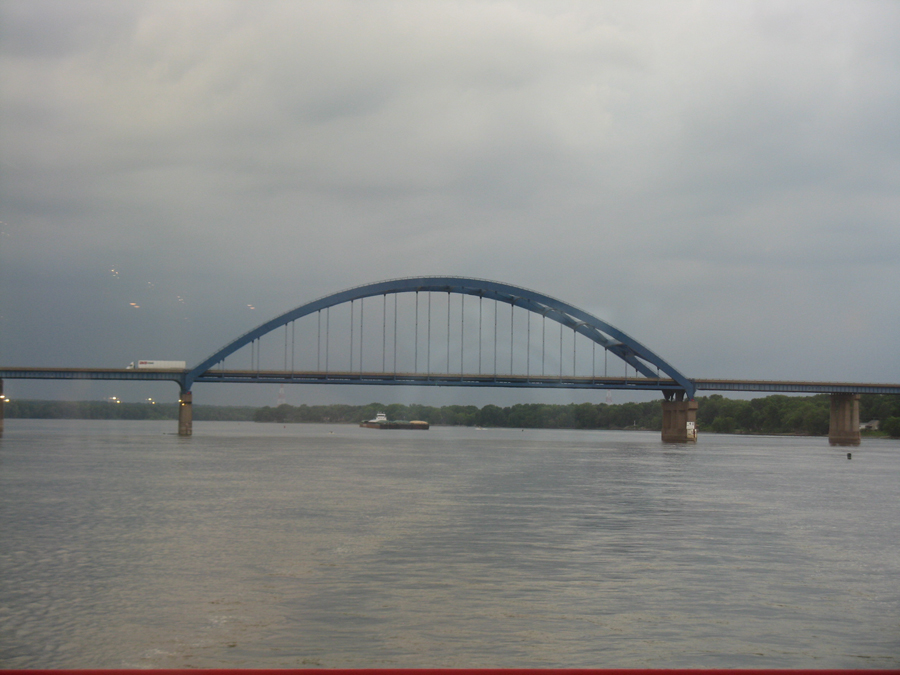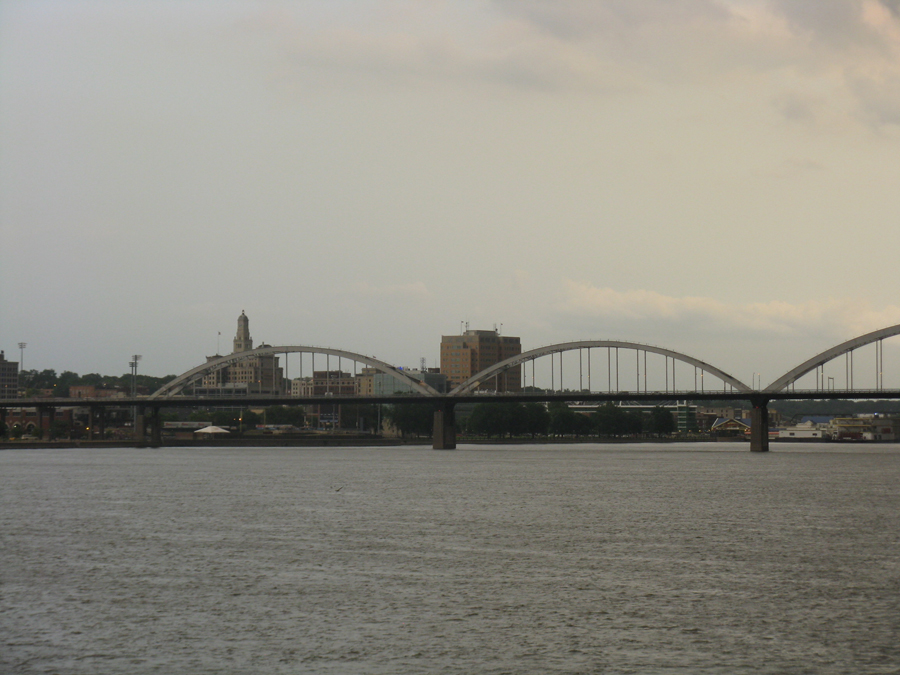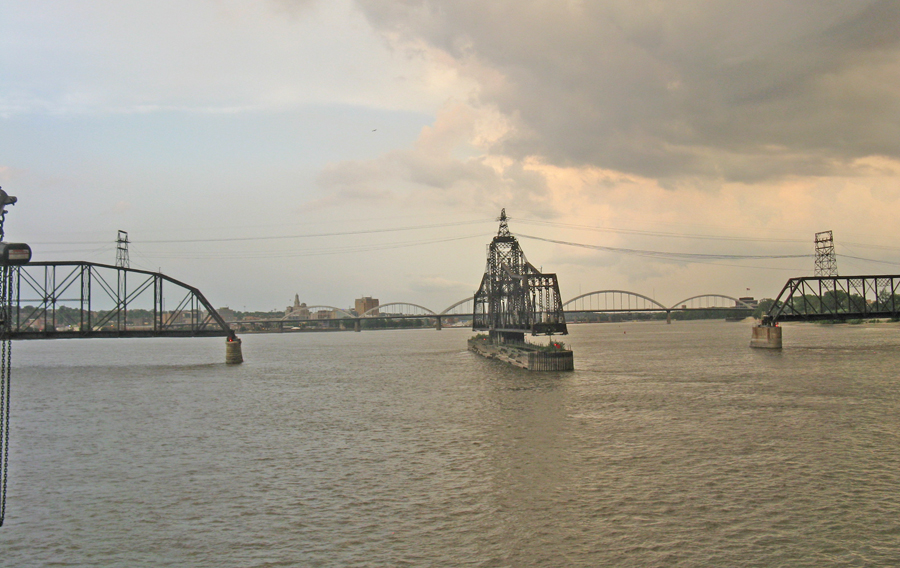 The operator of the Crescent Bridge watches our boat pass; after a barge tow also passed the bridge was swung closed for railroad traffic to cross.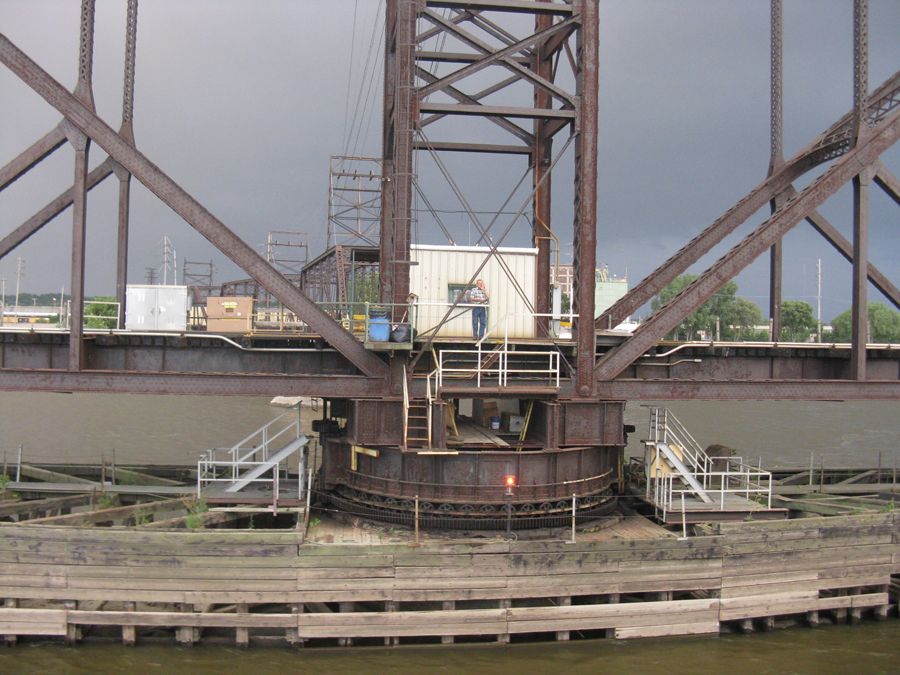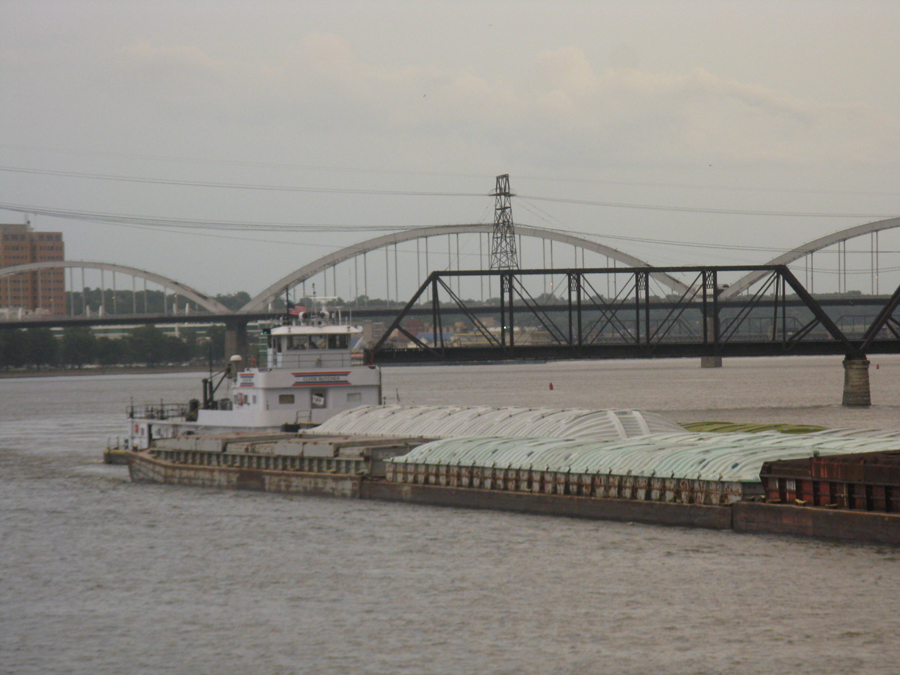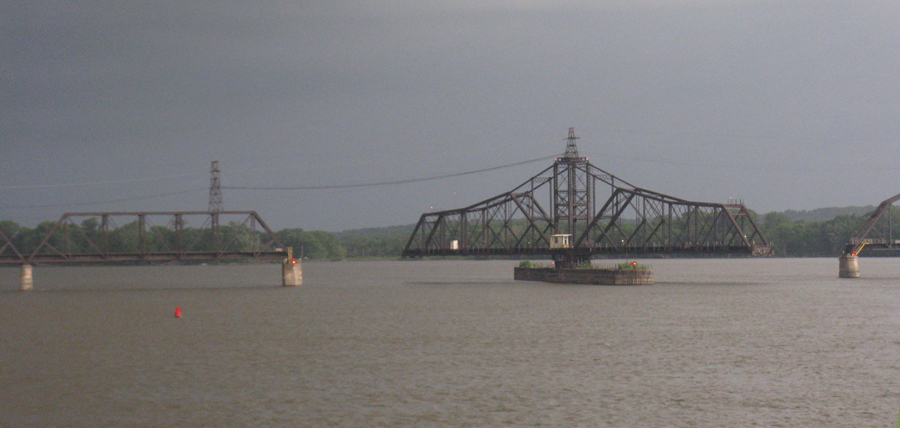 As we returned to the festival site, we could see the tops of the passenger cars which had arrived from Chicago about 6PM, and would be used excursions on Friday and Saturday.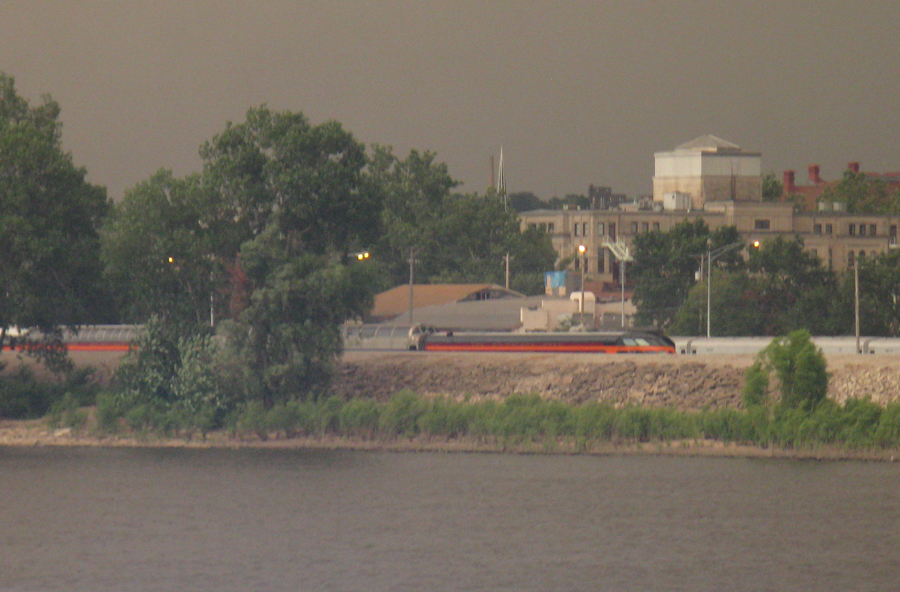 Skies grew increasingly dark as the cruise ended, and flashes of lightening began; just after the last picture was taken two strokes of lightening hit the radio tower, and heavy rain began to fall.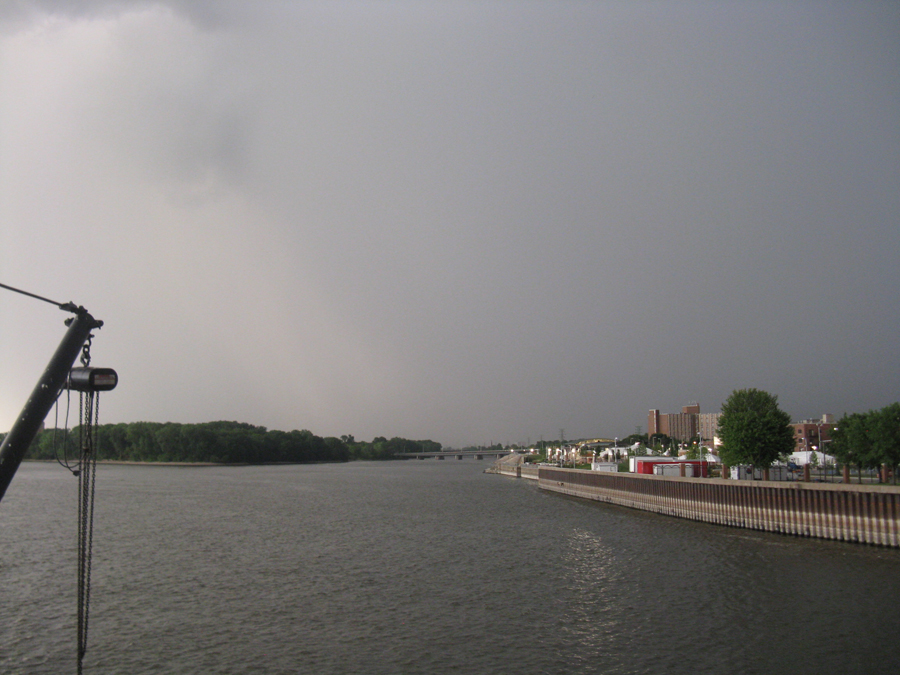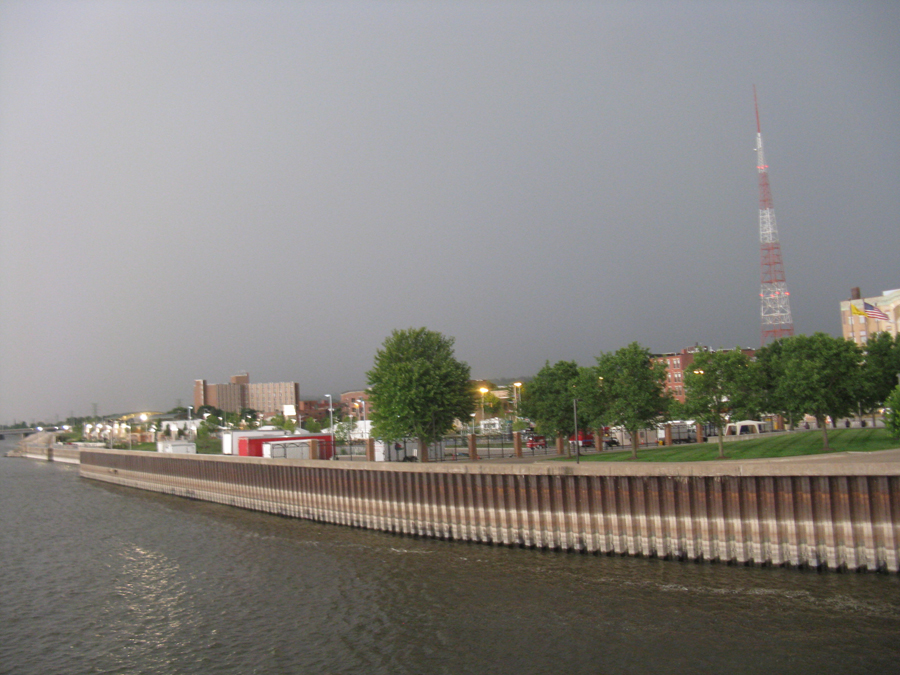 This page was designed and is maintained by Mike Condren. If you have materials
that you would like to contribute, contact me at mcondren@cbu.edu