Strasburg
June 2010
Photos by Peter Limper
On my way to the NRHS convention in Scranton, PA, I spent part of a day (June 22) at the Strasburg Railroad.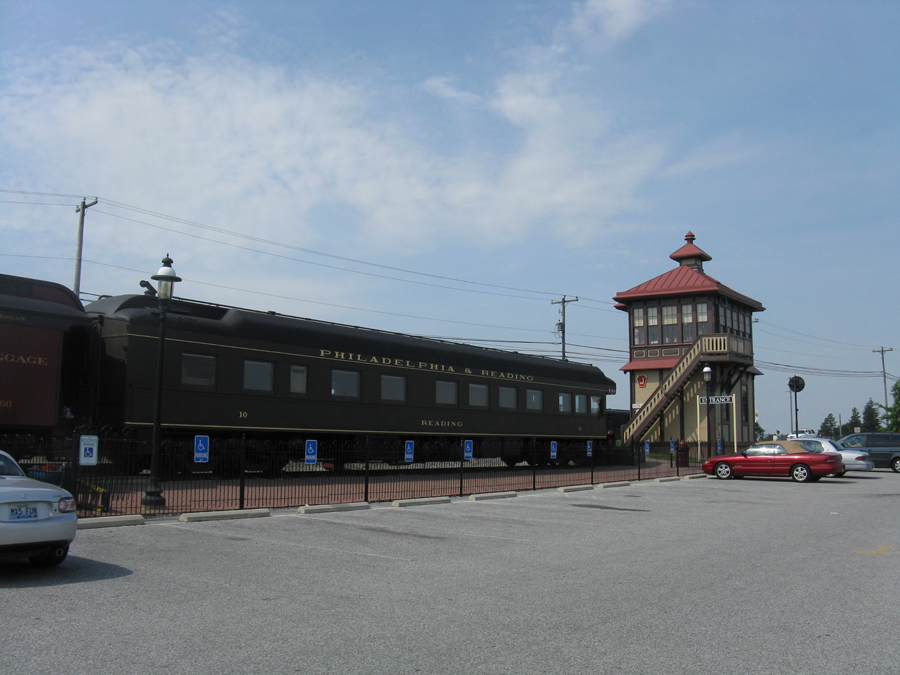 On this day Strasburg trains were being pulled by ex-Canadian National 2-6-0 #89 (Canadian Locomotive Company, 1910).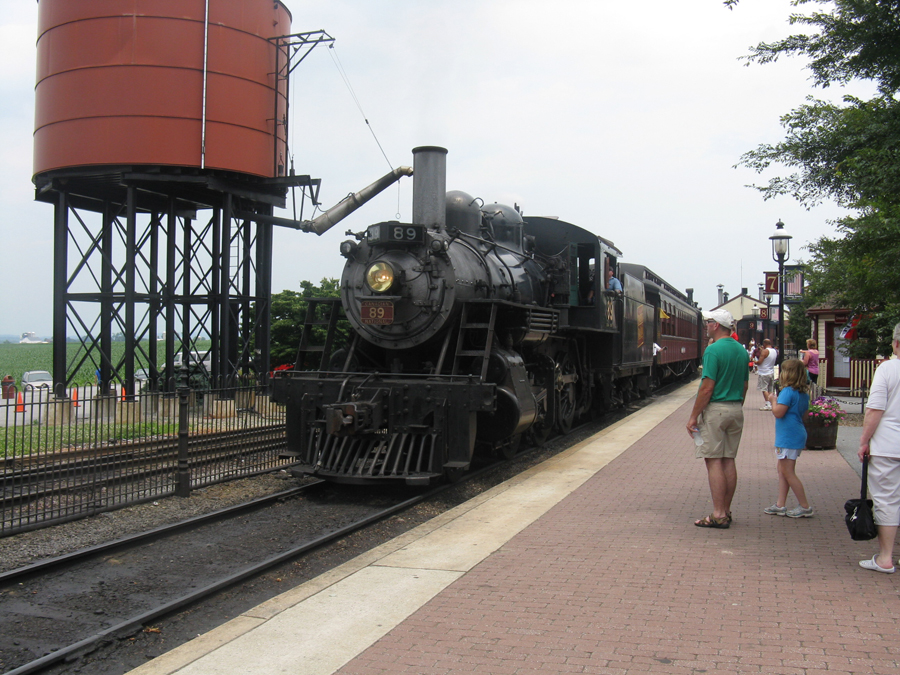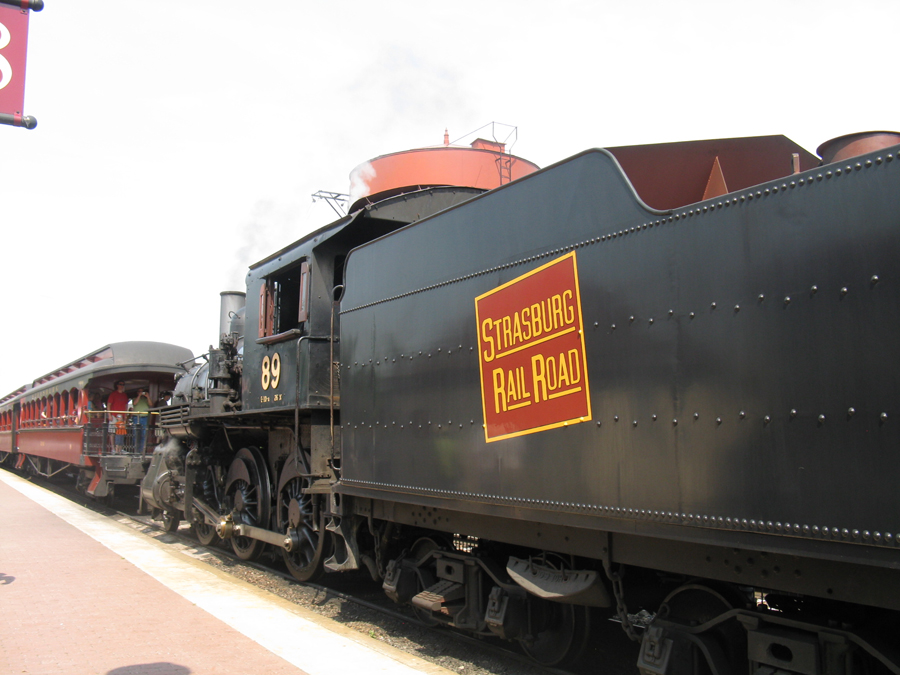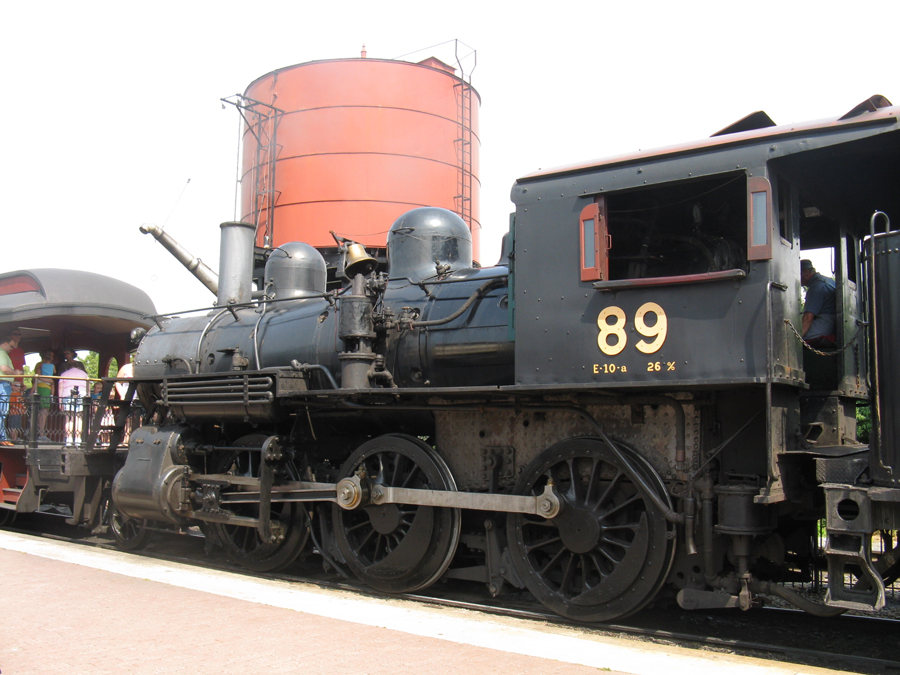 | | |
| --- | --- |
| The fireman on 89 strikes a classic pose. | |
The Strasburg operates a fleet of beautifully restored wooden passenger cars.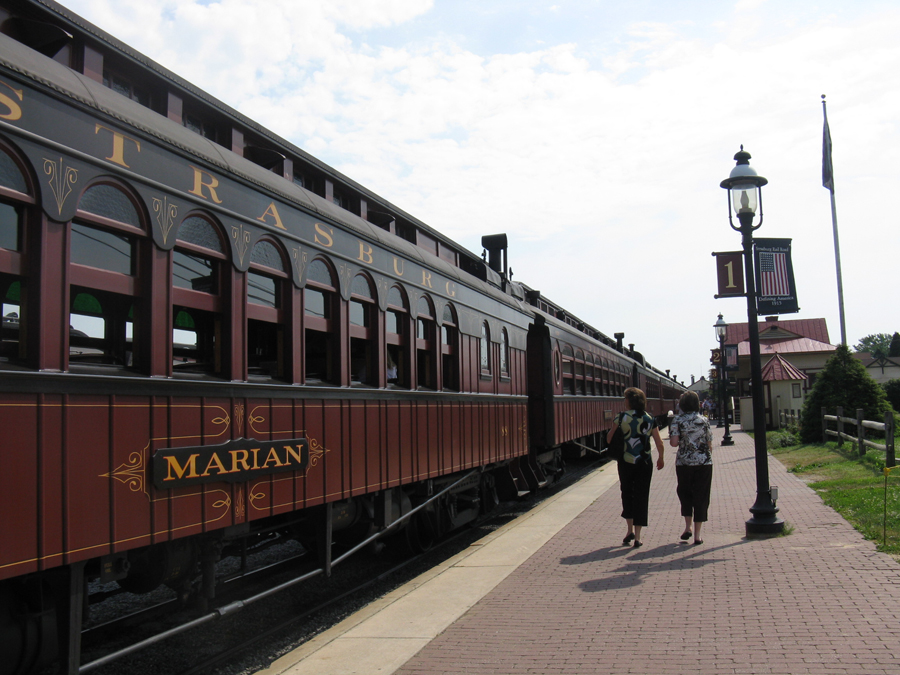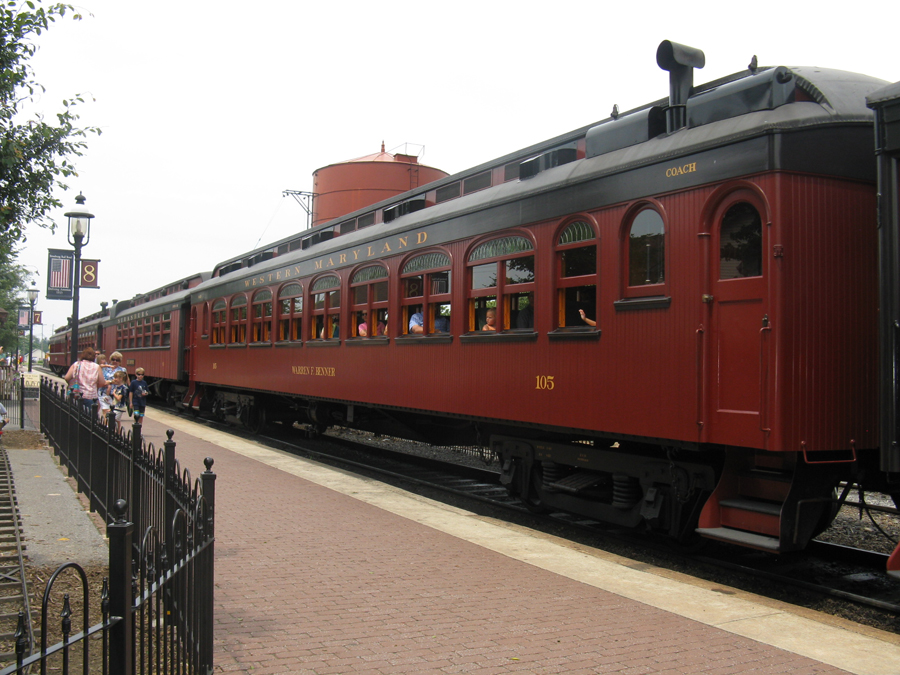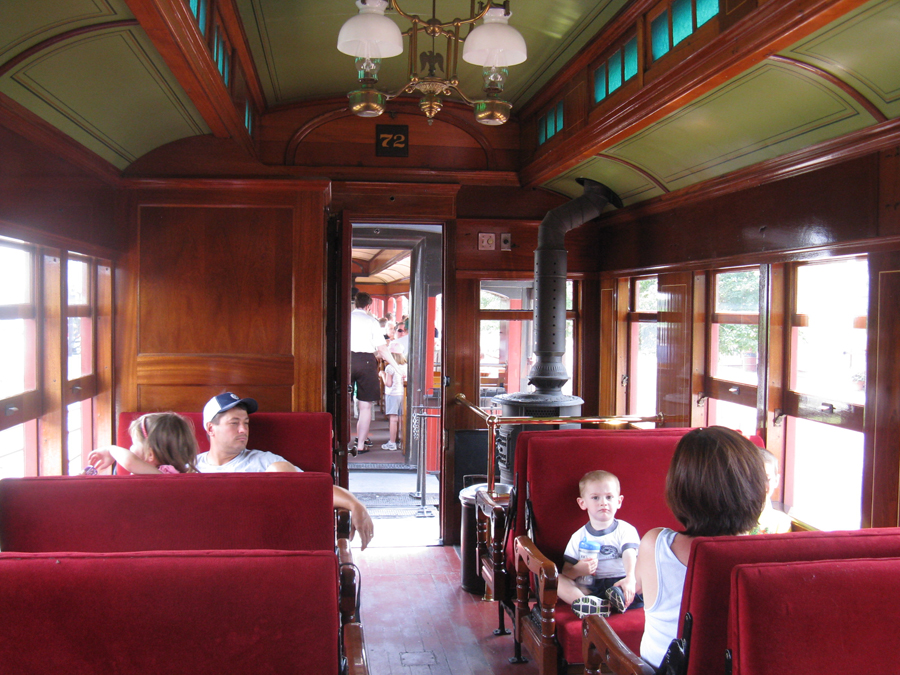 In past visits to Strasburg I have stayed at the Red Caboose Motel (seen here from the train). Each caboose contains one or two bedrooms.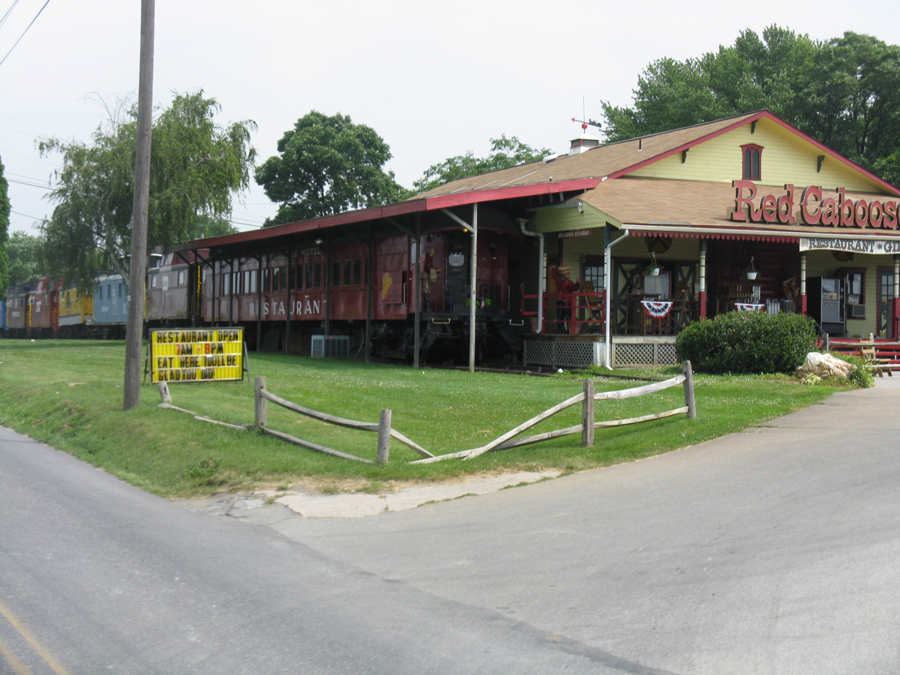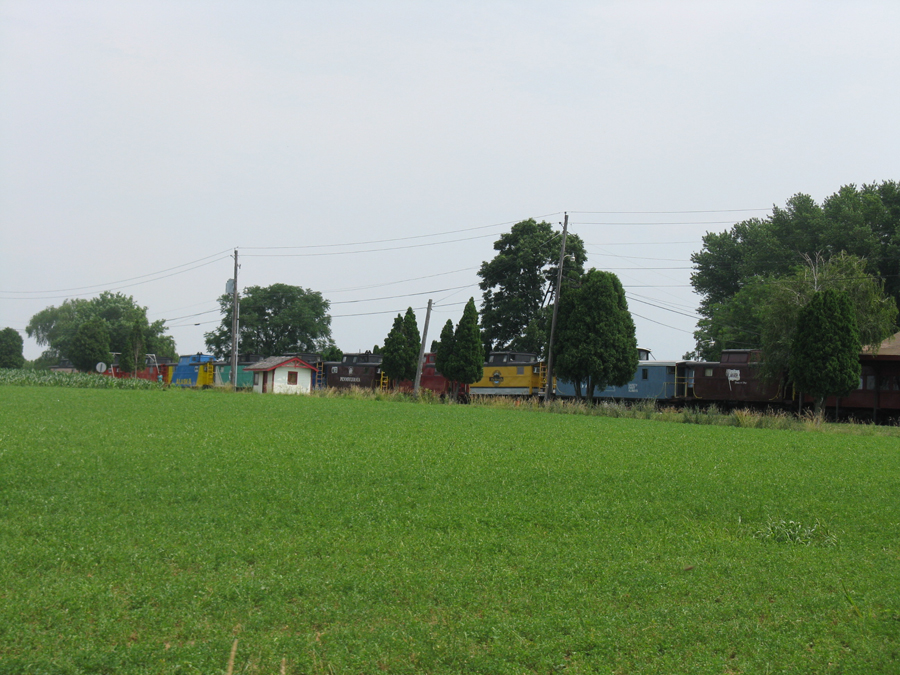 At the end of the Strasburg line at Leaman Place (near Paradise PA), where the track parallels the Amtrak Philadelphia-Harrisburg main line, 89 runs around the train.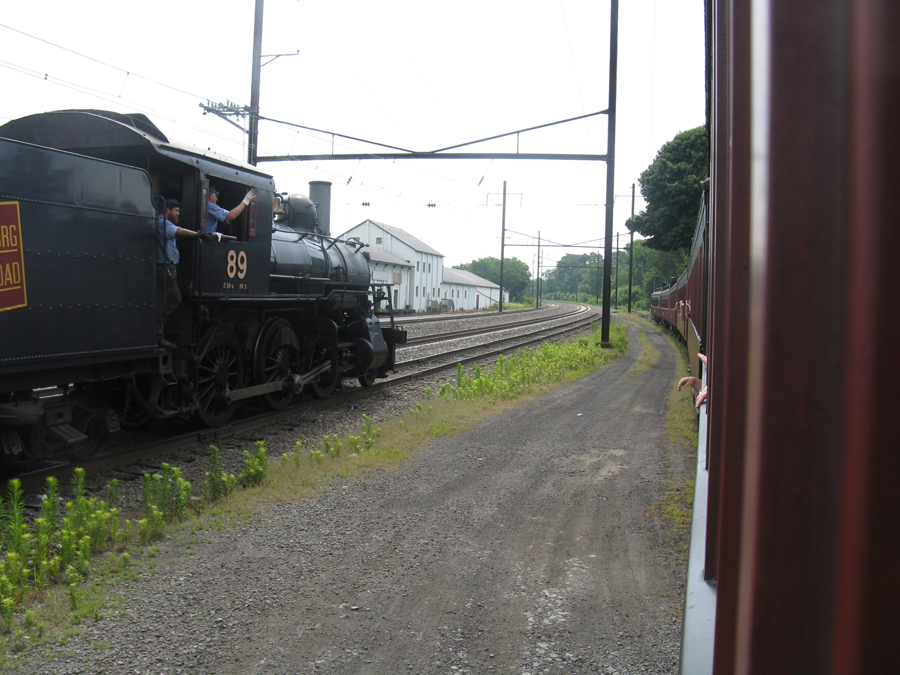 The Strasburg's 4 1/2 mile line runs through rolling Pennsylvania Dutch farm country; many of the farmers are Amish.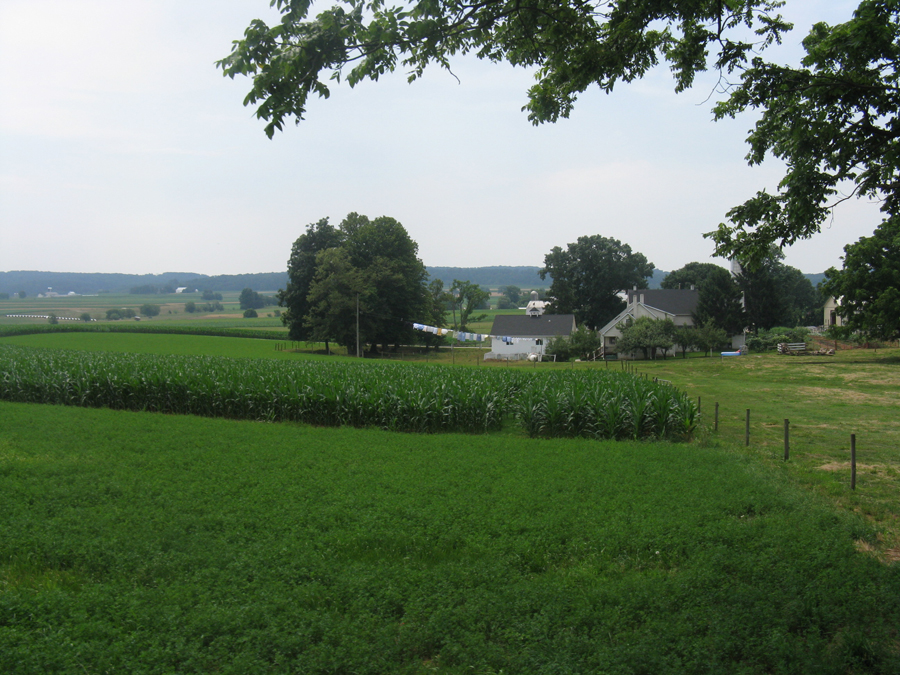 A view of the Strasburg's "back lot" from the returning train.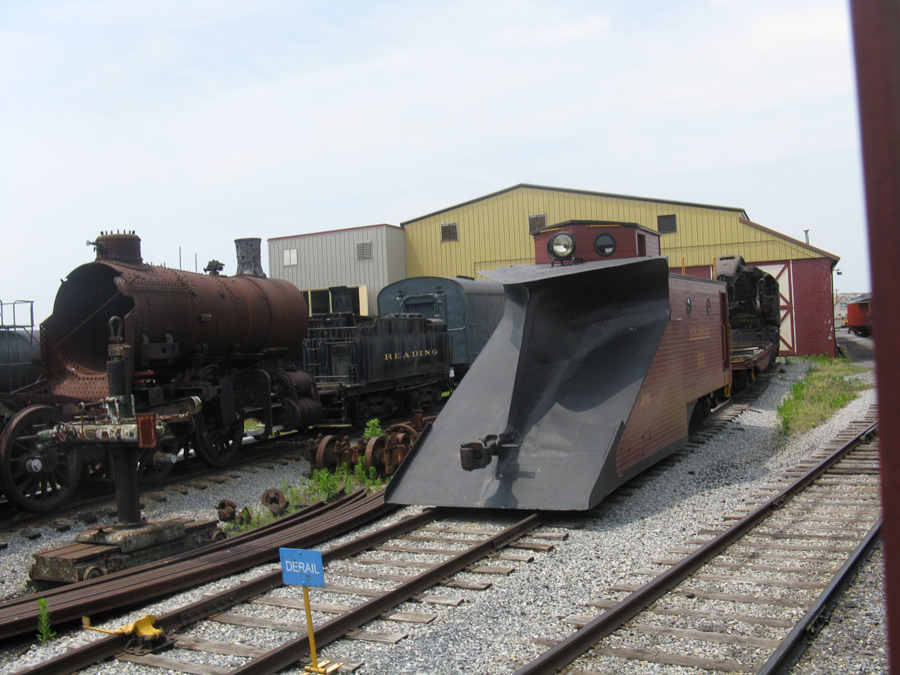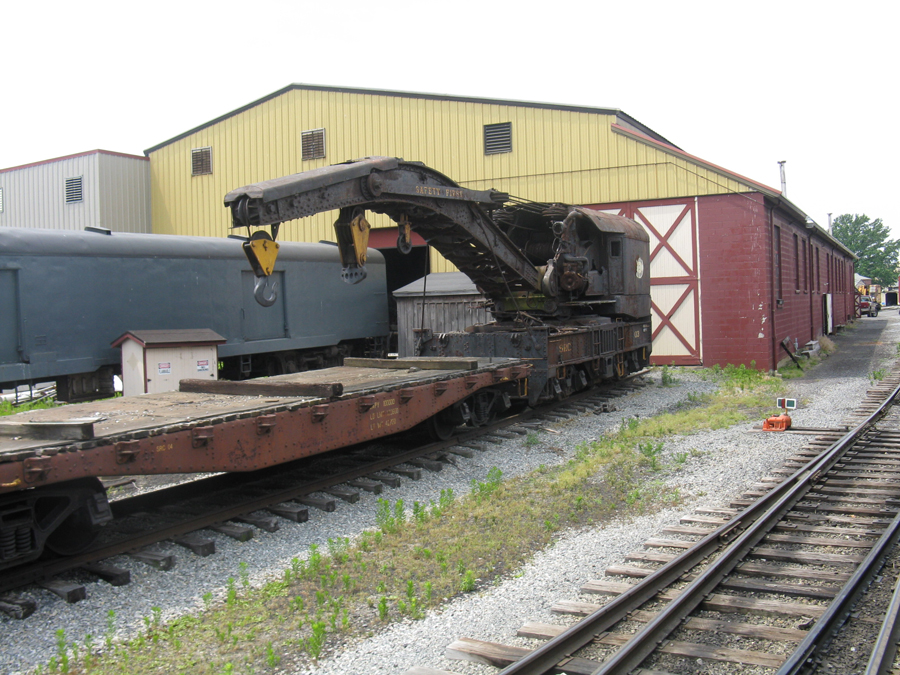 The Strasburg, like many tourist railroad, hosts a "Thomas the Tank Engine" event. The Strasburg's "Thomas" is unusual in being a working steam engine, rebuilt from Brooklyn Eastern District Terminal #15 (Porter 1917).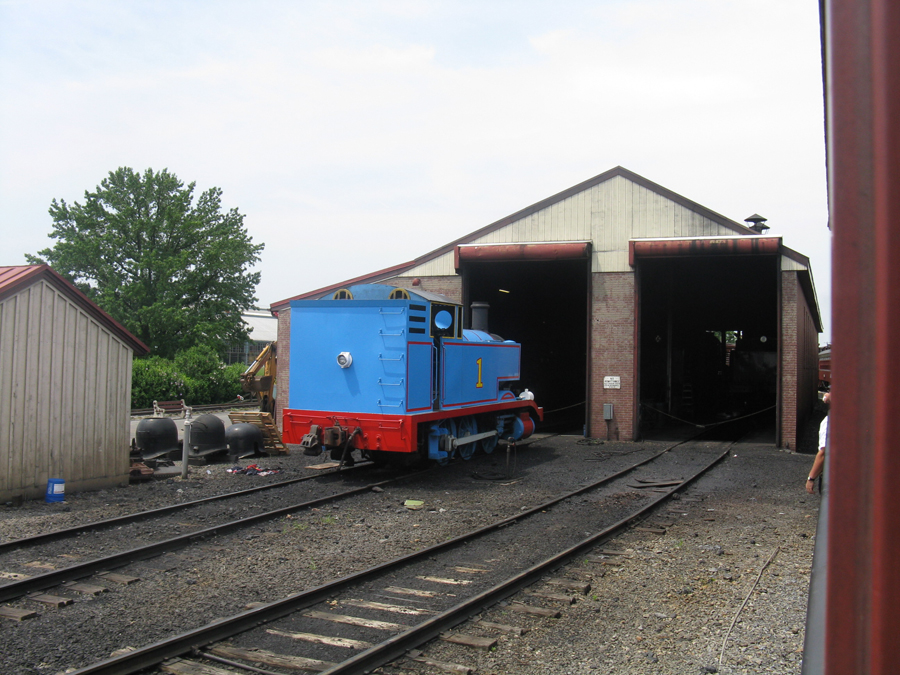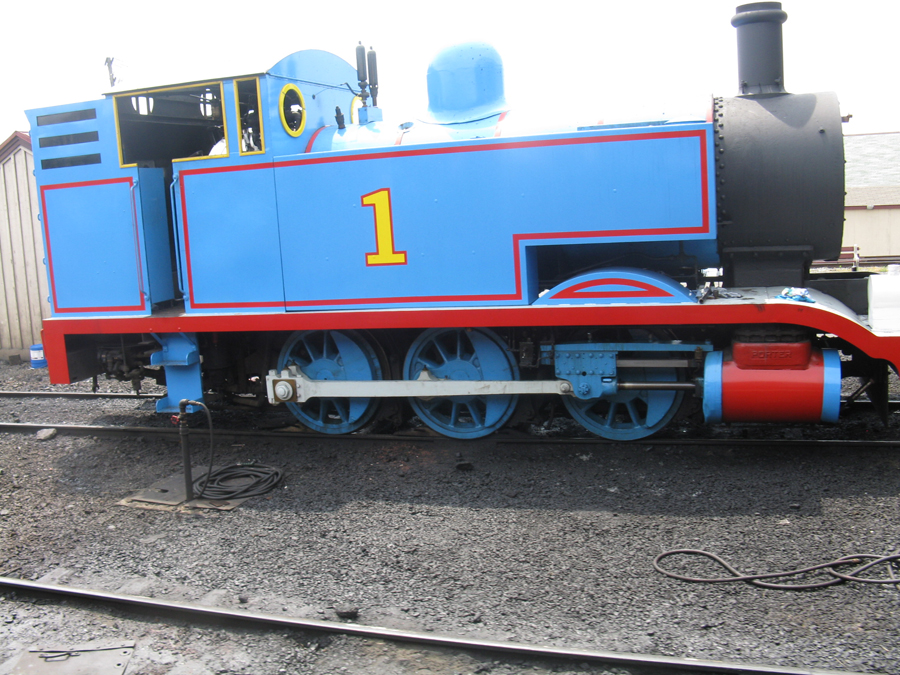 A fairly new addition at Strasburg is this amusement park 4-4-0 (Cagney Bros. 1920), which pulls passengers on a short stretch of track between two turntables.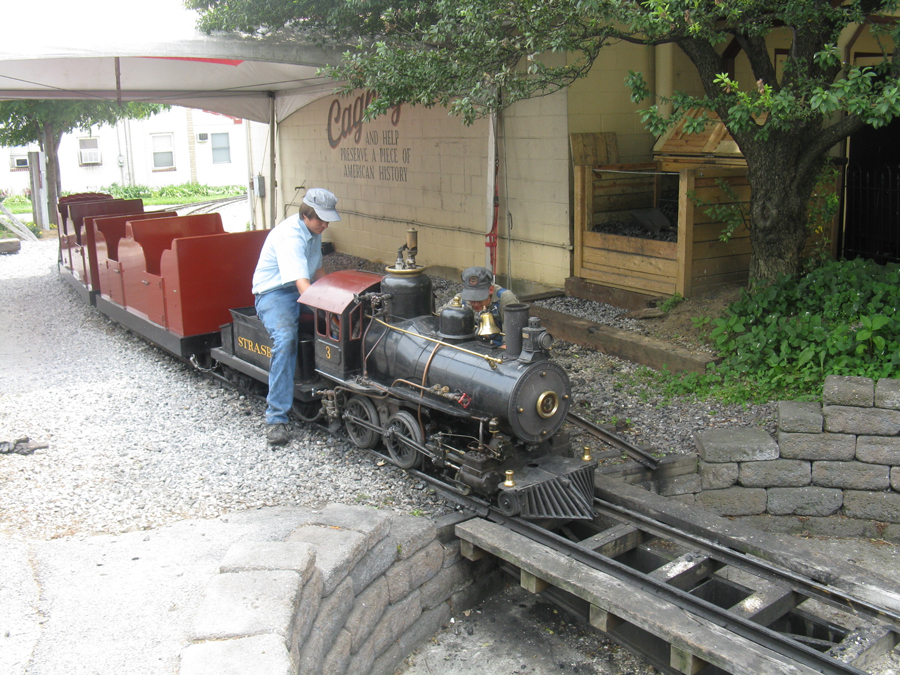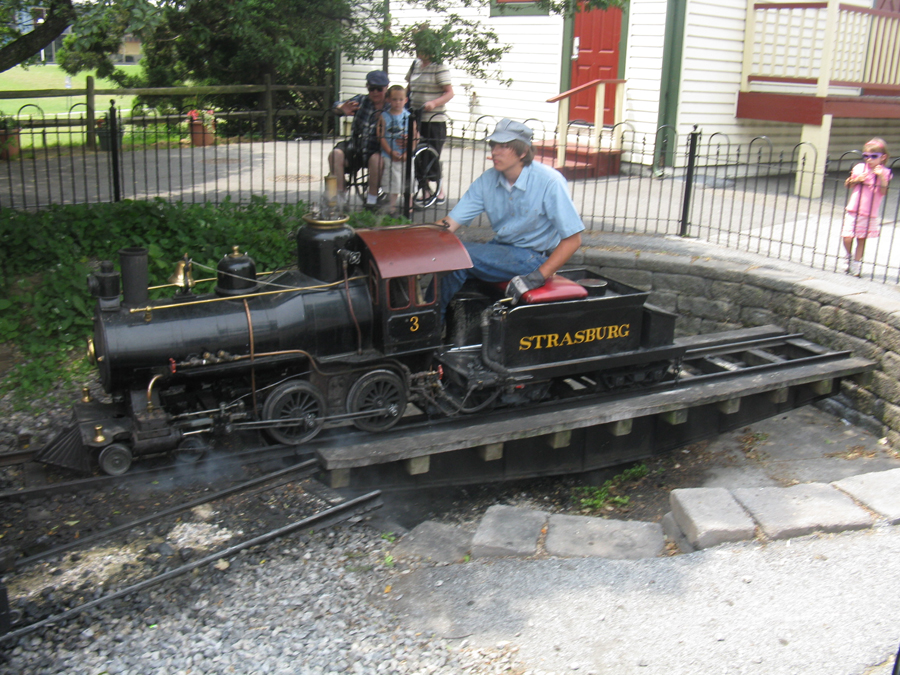 Across the street from the Strasburg station is the Railroad Museum of Pennsylvania, with a large collection of locomotives and other railroad equipment, most formerly belonging to the Pennsylvania Railroad.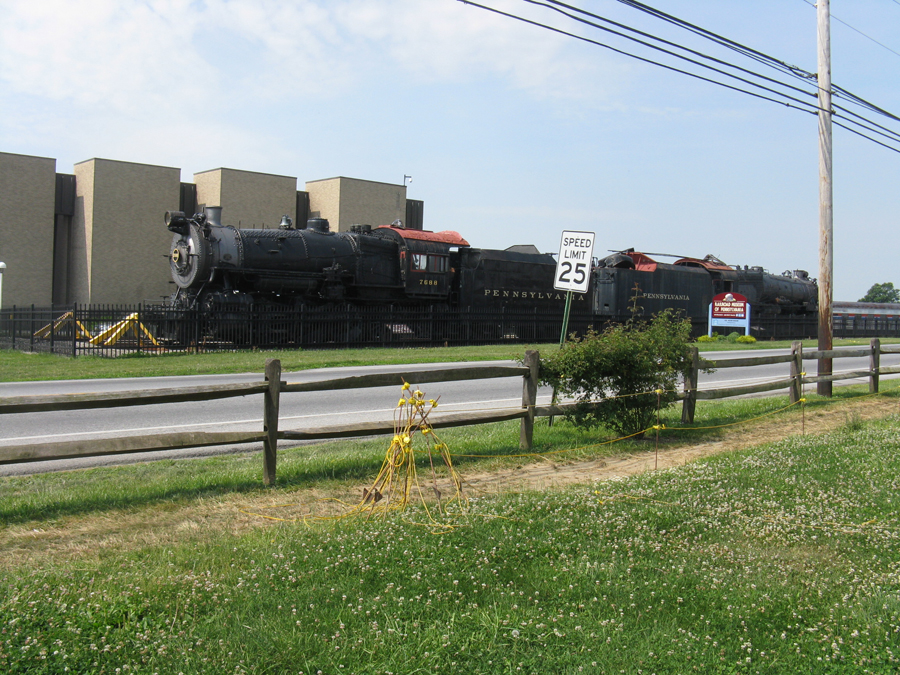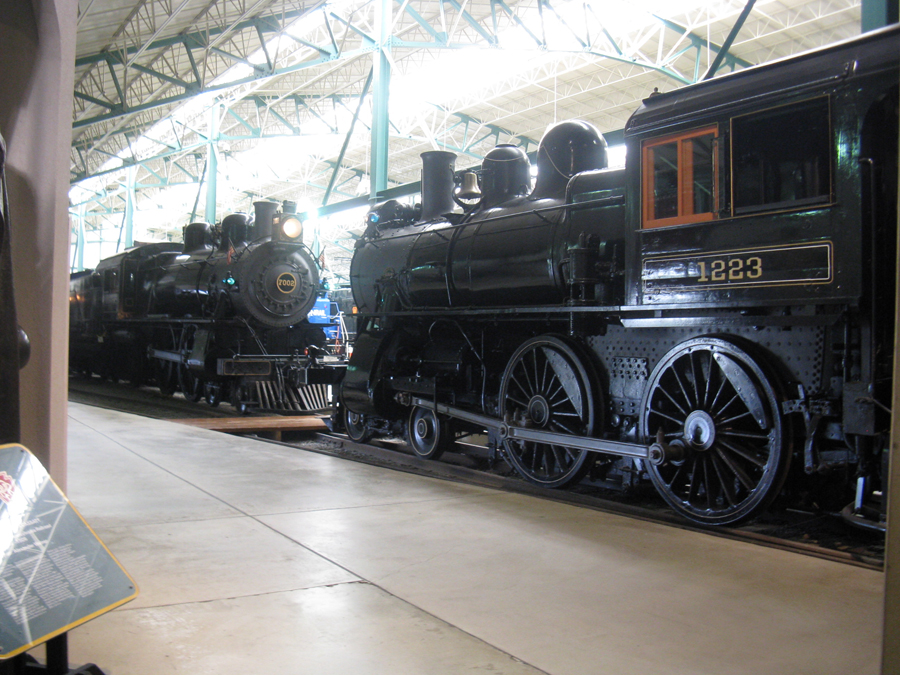 A working replica of the "John Bull," built for the 1939-40 New York World's Fair.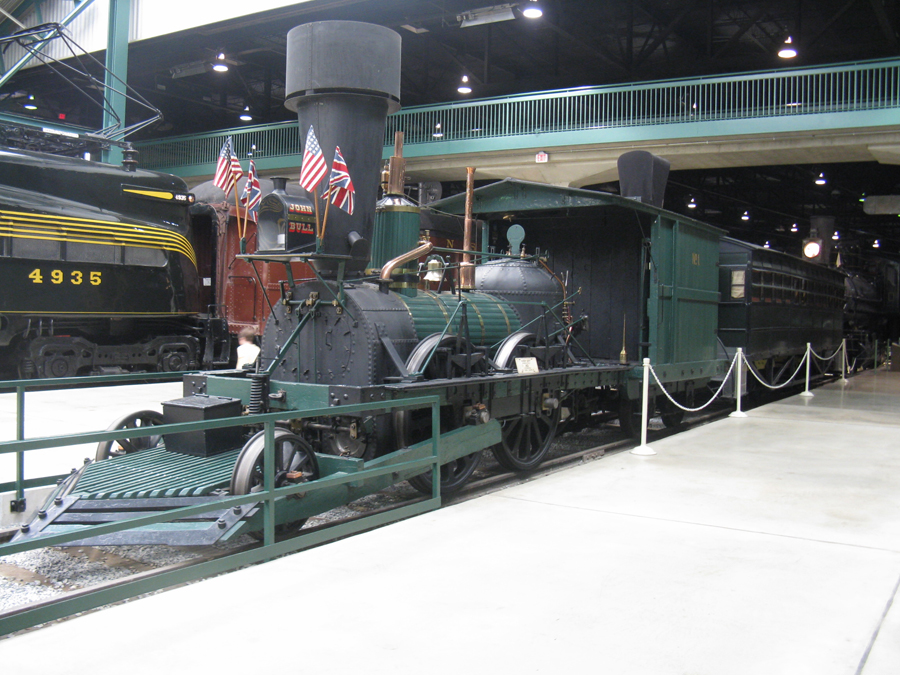 A unique streamlined "fireless cooker" 0-8-0.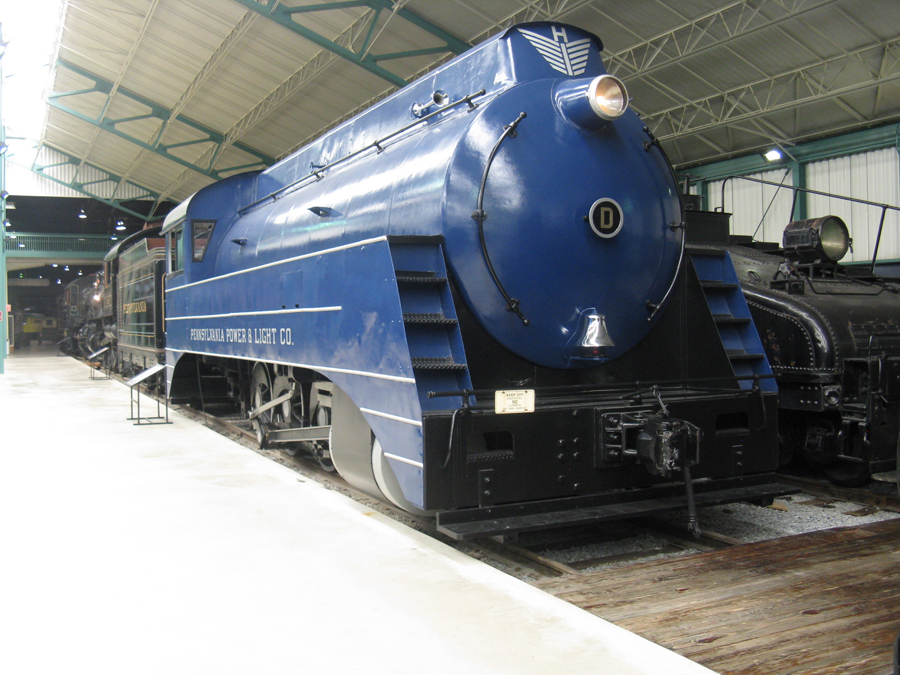 Far from the Western line where she operated, Ex-V&T #20 "Tahoe" was built in Pennsylvania by Baldwin in 1875.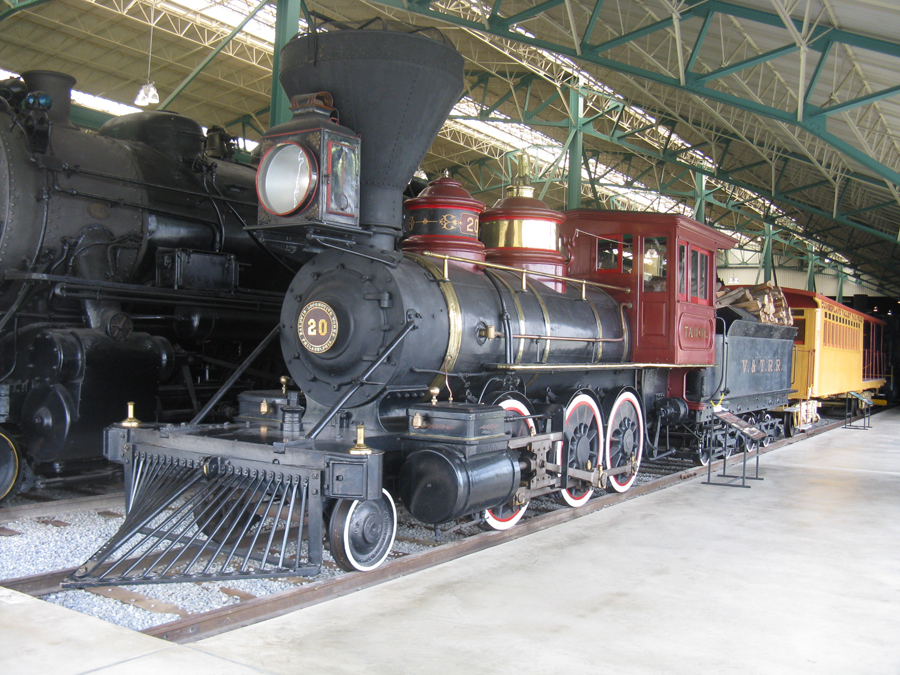 Postscript: 21st Century steam on the water.

The 56 foot steamboat "Sabino," last coal-fired wooden ship in the US, is seen on June 27, 2010, on a short cruise from near-by Mystic Seaport museum. Re-boilered in 1940, Sabino still uses her original (1908) two-cylinder compound steam engine.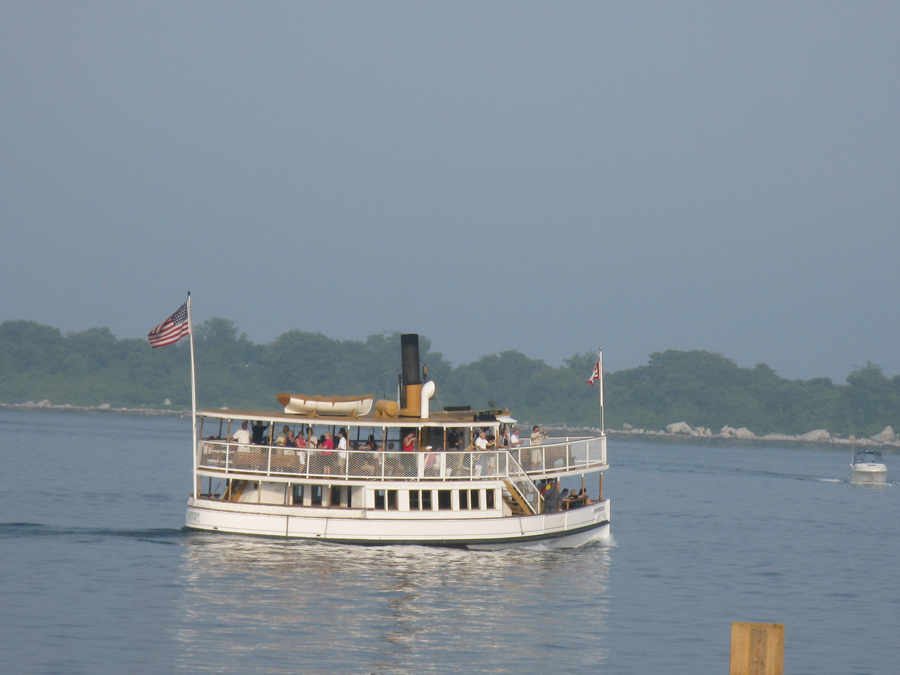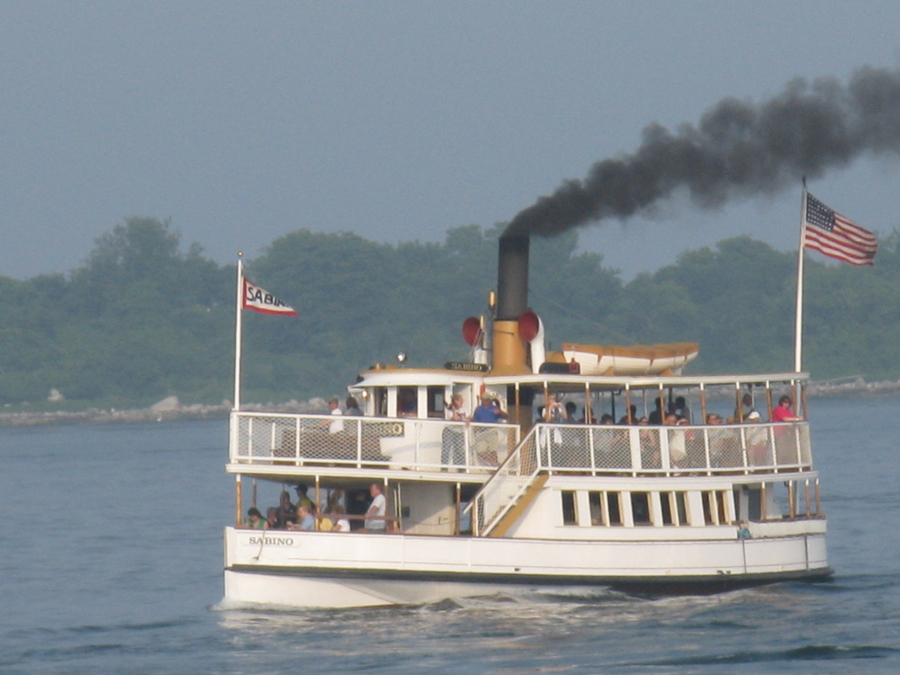 This page was designed and is maintained by Mike Condren. If you have materials
that you would like to contribute, contact me at mcondren@cbu.edu