Iowa Interstate Steam 2008
Photos by Peter Limper
except as noted
On the weekend of October 18-19, 2008, Iowa Interstate RR operated two Chinese-built "QJ" 2-10-2's in Iowa and Illinois as part of a Salvation Army fundraising effort for flood relief.
On the morning of October 18th the QJ's doubleheaded with a freight from Iowa City to Rock Island.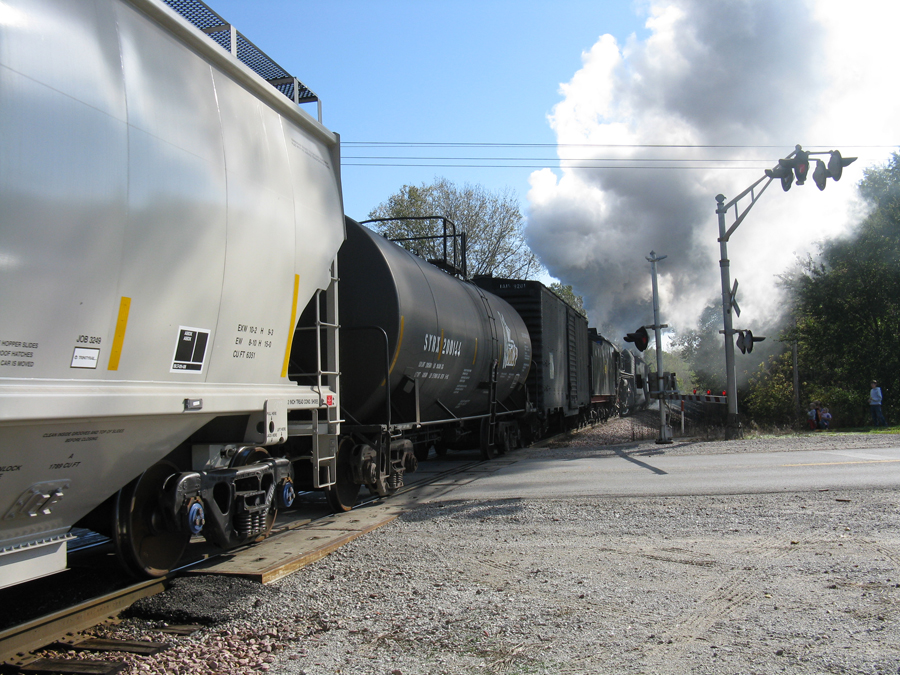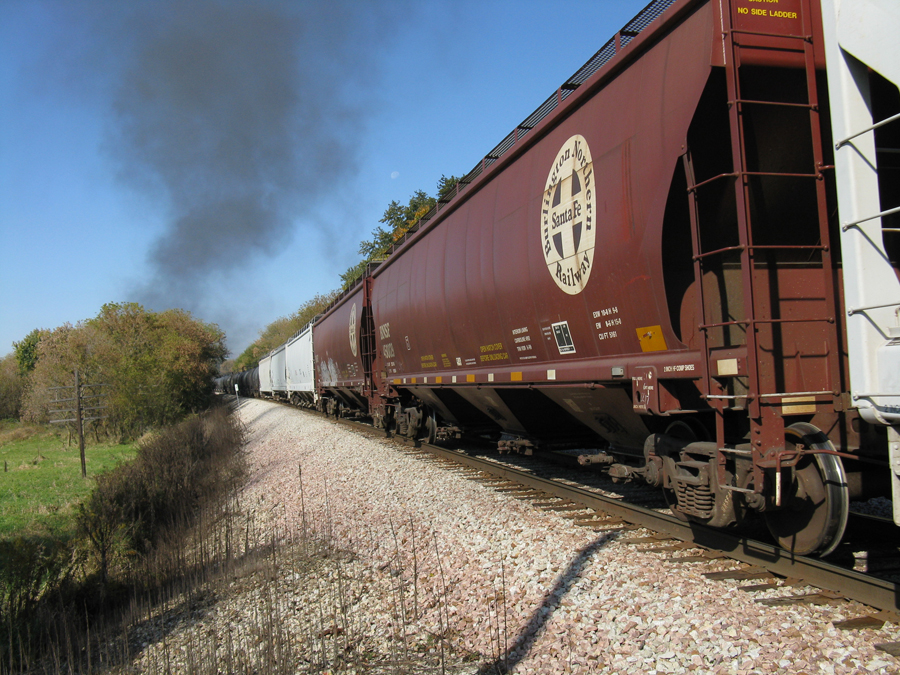 The freight trip succeeded in the attempt to set a record for 21st Century steam haulage with a train of 66 cars weighing 6250 tons.
Early-morning fog hindered efforts to follow and photograph the freight, but also led to some interesting effects.
The steam freight meets IAIS diesels at Walcott.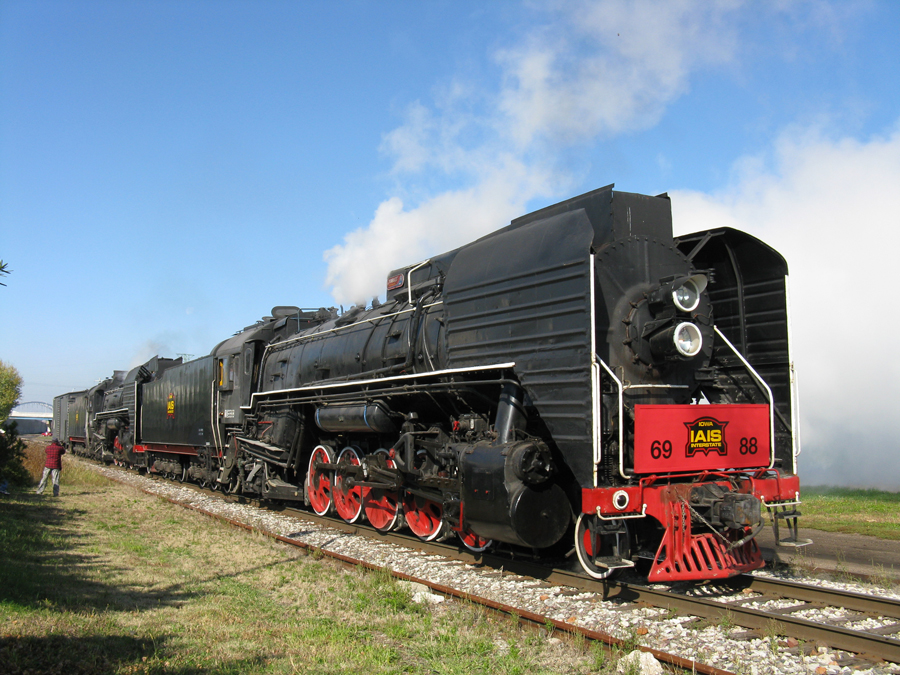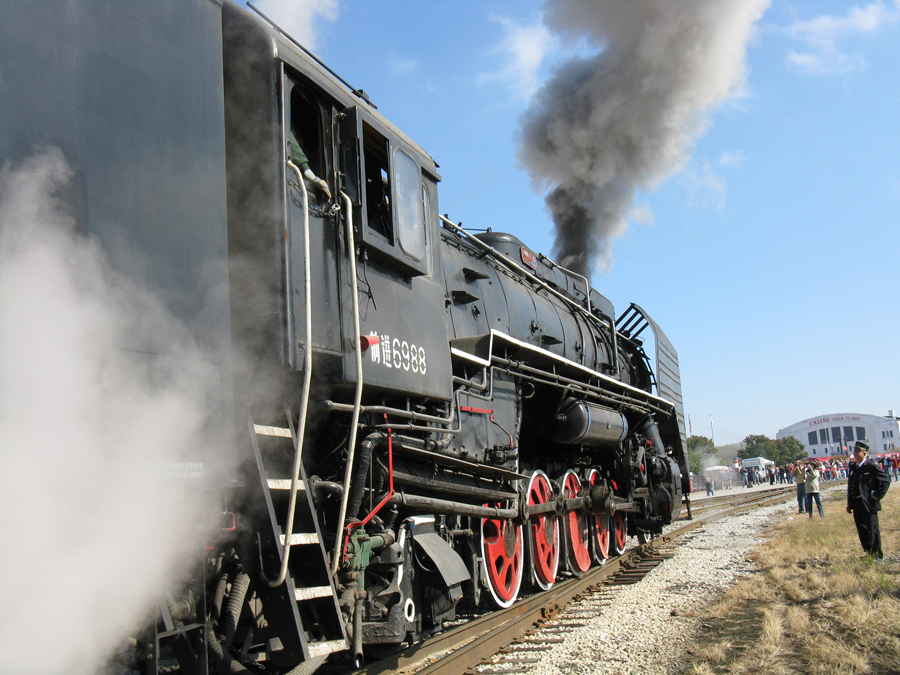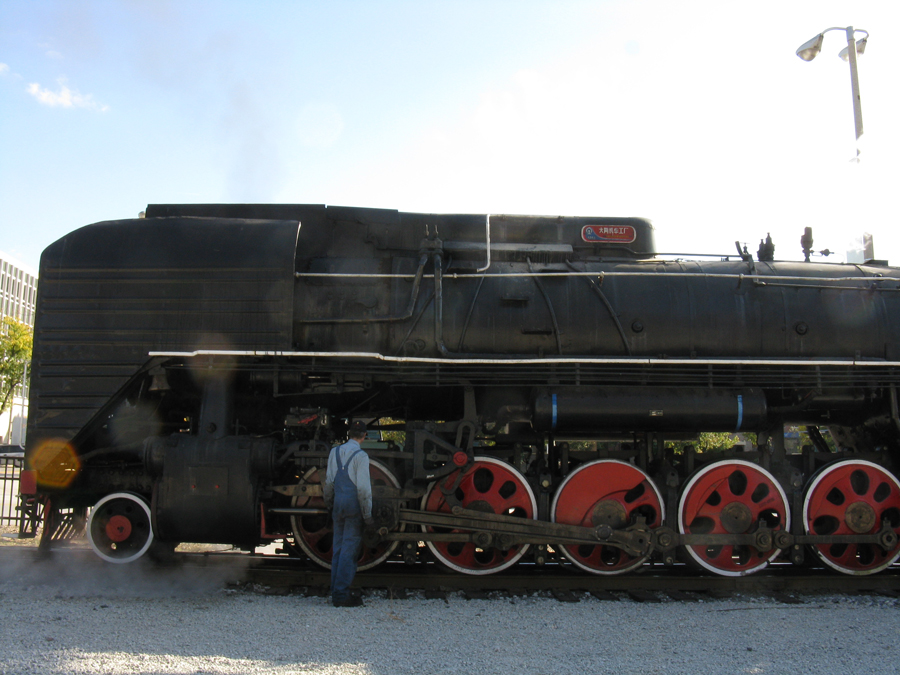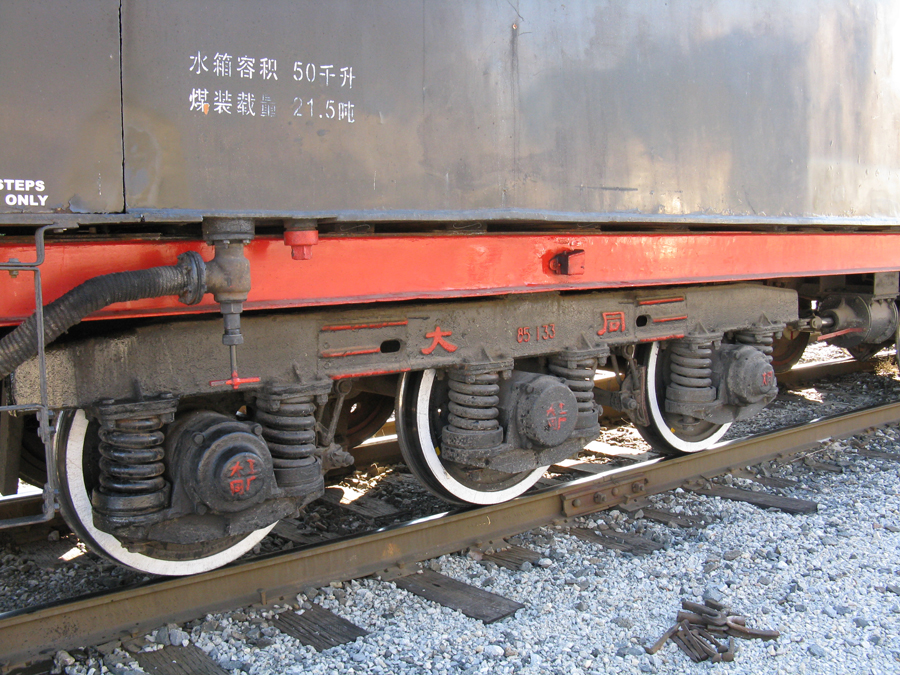 QJ's 6988 and 7981 were built in China in 1985 and 1986. (QJ stands for Qian Jin, variously translated as "Progress" or "Leaping Forward.") They were brought to the US in 2006. Aside from minor modifications to make them FRA compliant, they retain their original Chinese appearance. (See Trains magazine, February 2007.)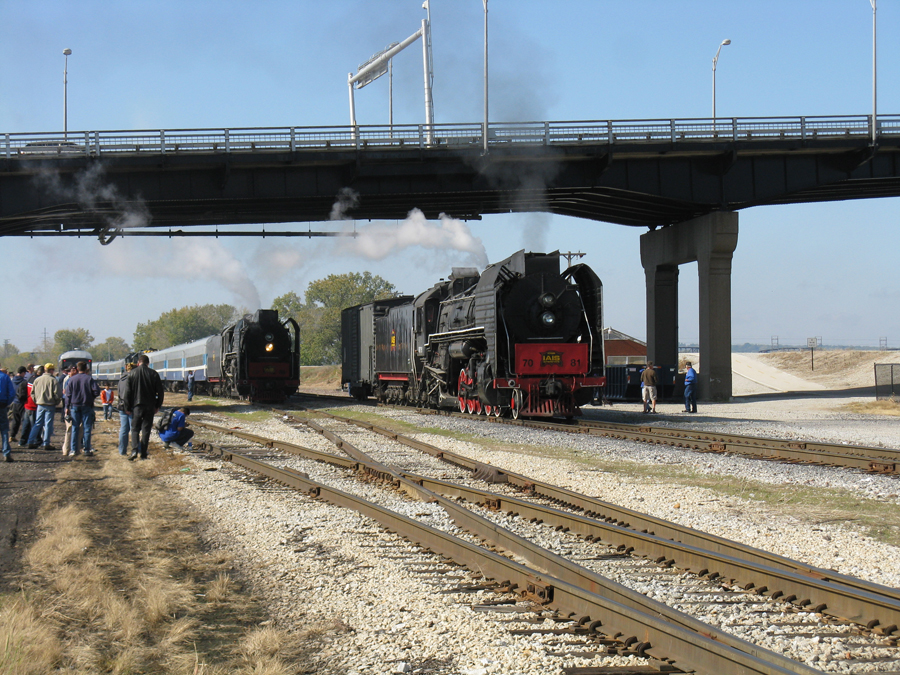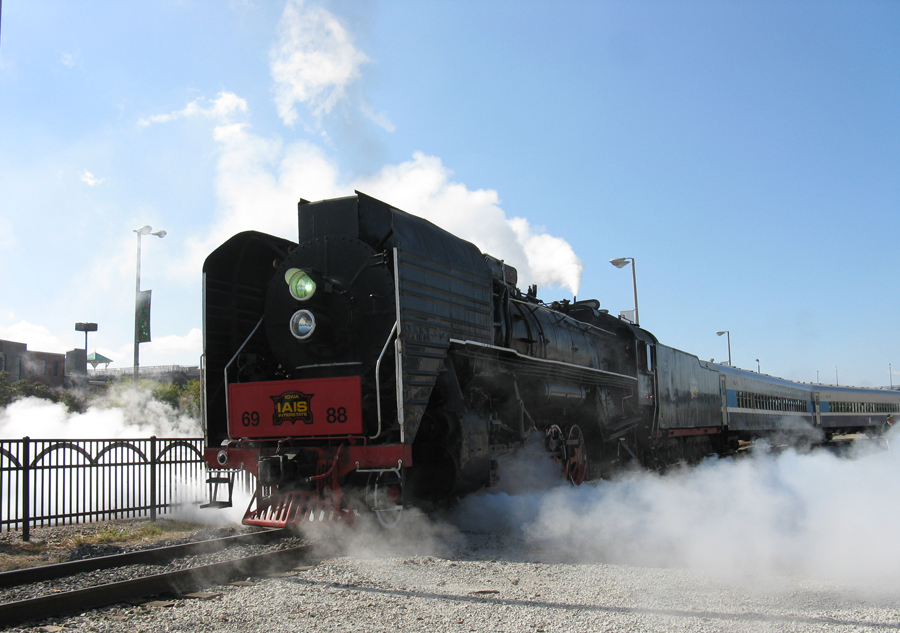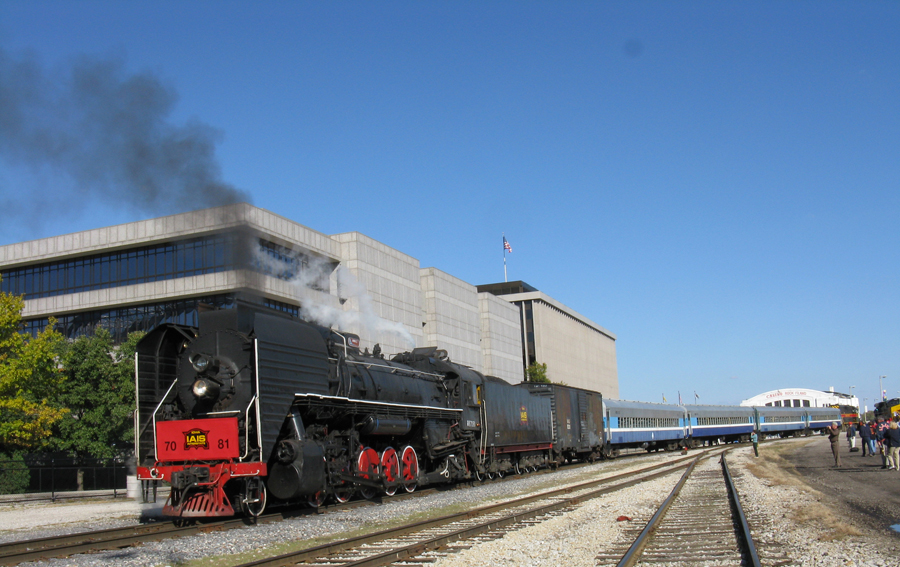 On Saturday afternoon October 18, the two engines were separated and pulled passenger trains from Rock Island to Silvis, IL and Walcott IA.
On Saturday night one of the QJ's pulled a dinner train, shown here at sunset on the Government Bridge between Rock Island and Davenport.
On Sunday morning October 19 the QJ's double headed back to
Iowa City with the passenger equipment used for the
Saturday excursions.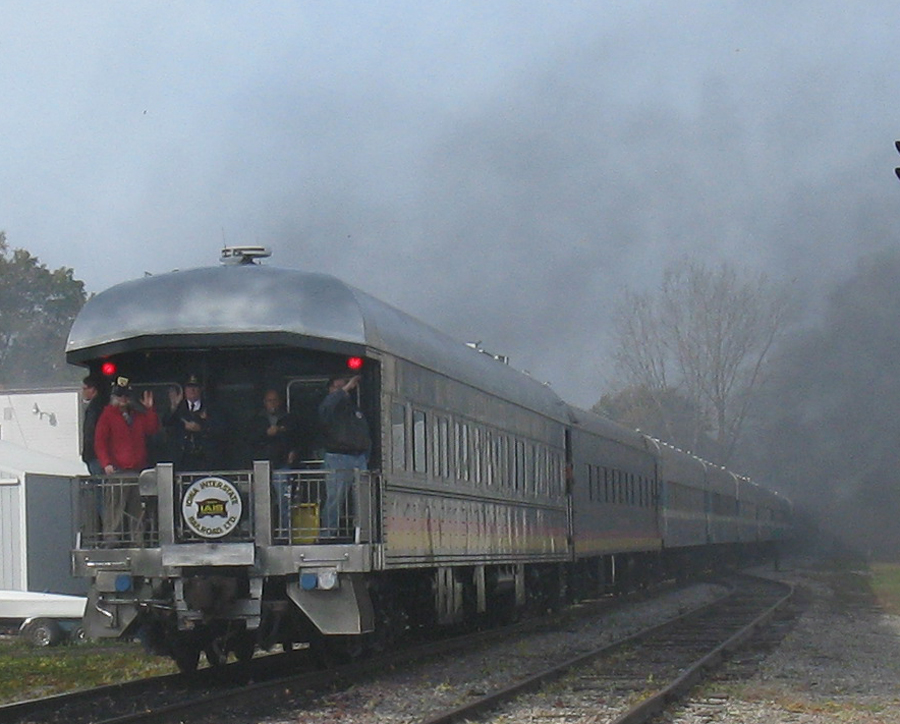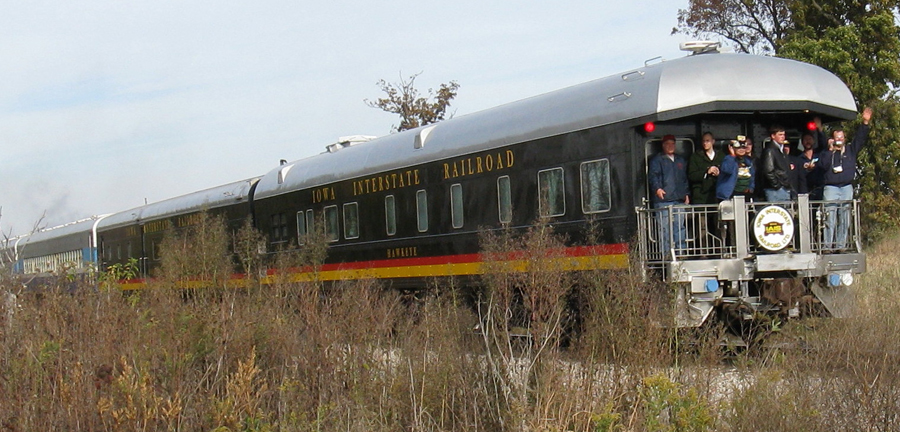 The IAIS business car "Hawkeye" brought up the rear on the return trip to Iowa City.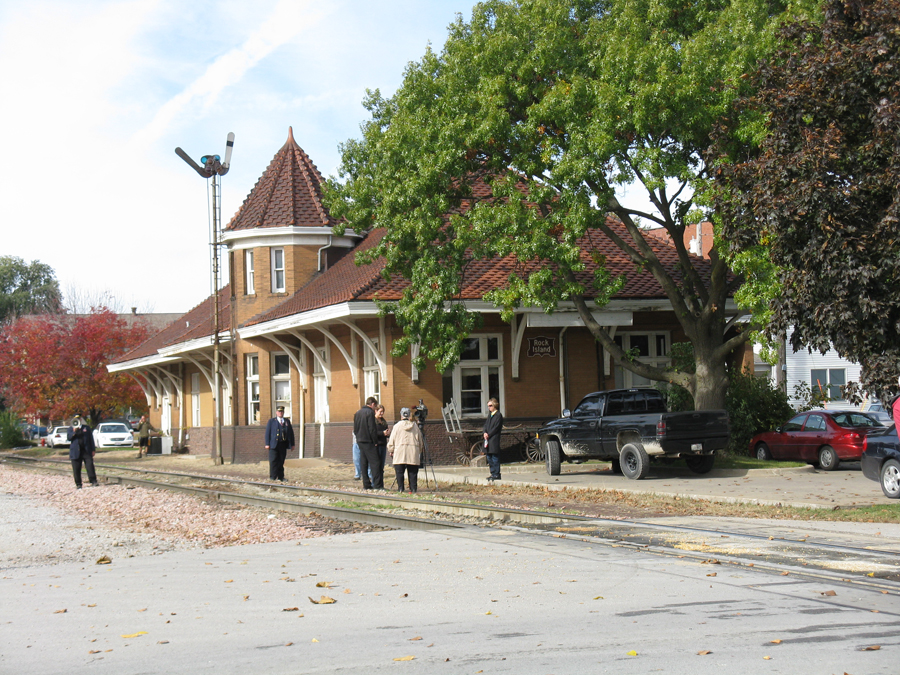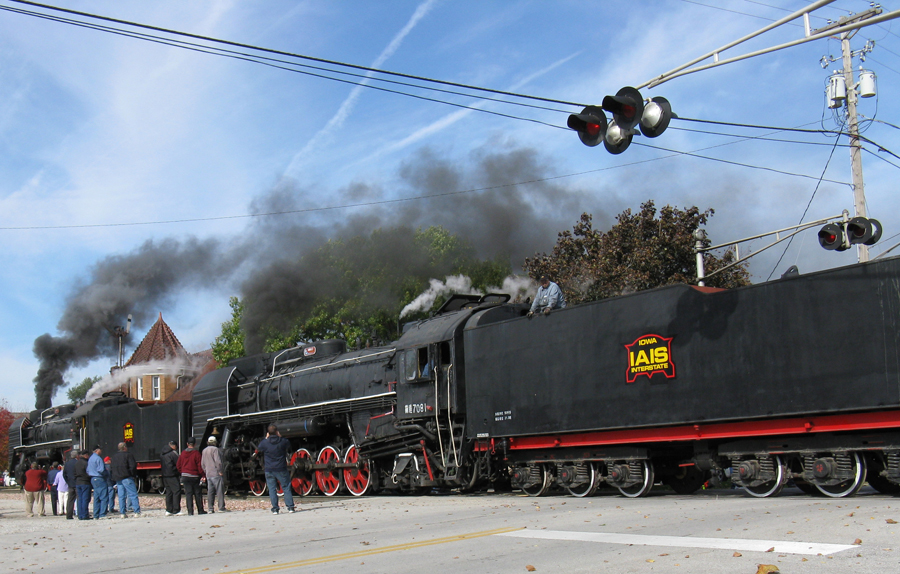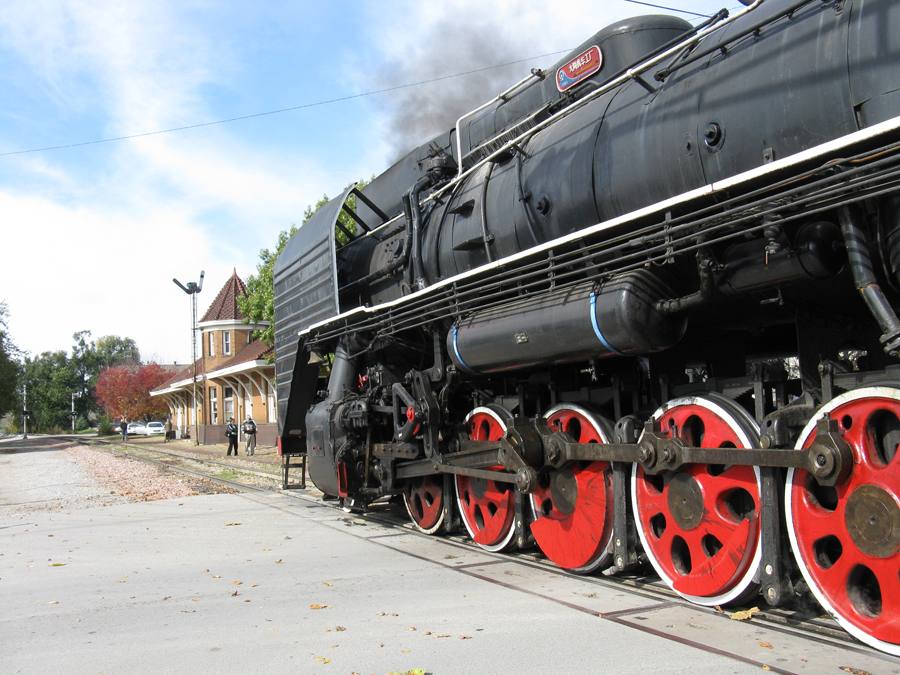 The engines paused at the photogenic former CRIP station in Iowa City before continuing to their home base at Newton.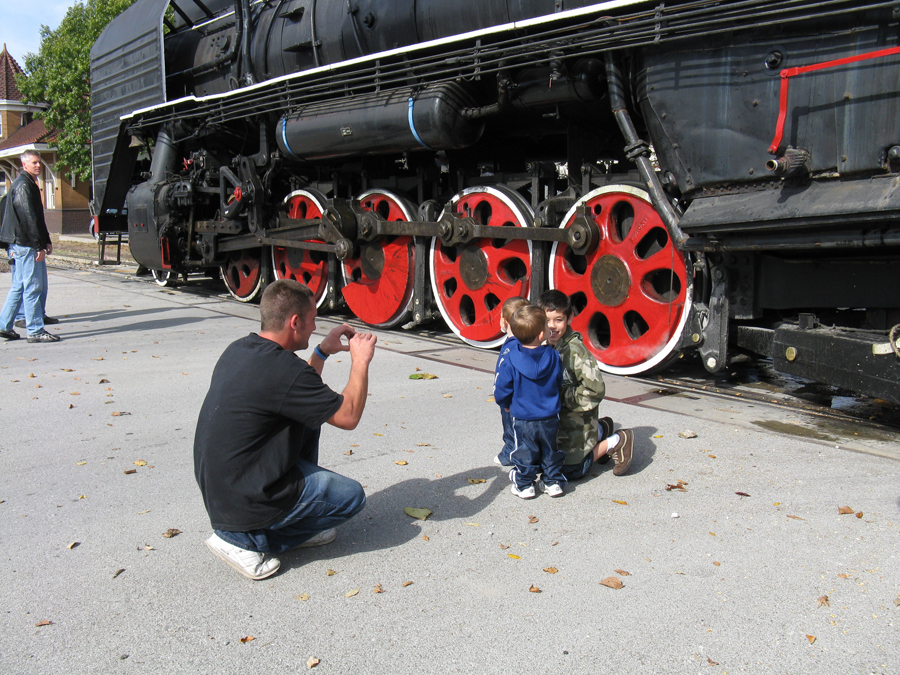 Young railfans view a QJ at Iowa City.
This page was designed and is maintained by Mike Condren. If you have materials
that you would like to contribute, contact me at mcondren@cbu.edu