Grand Canyon Limited 2012
Part I: Consist
By Peter Limper
The train departed from Los Angles Union Station, which was built in 1939.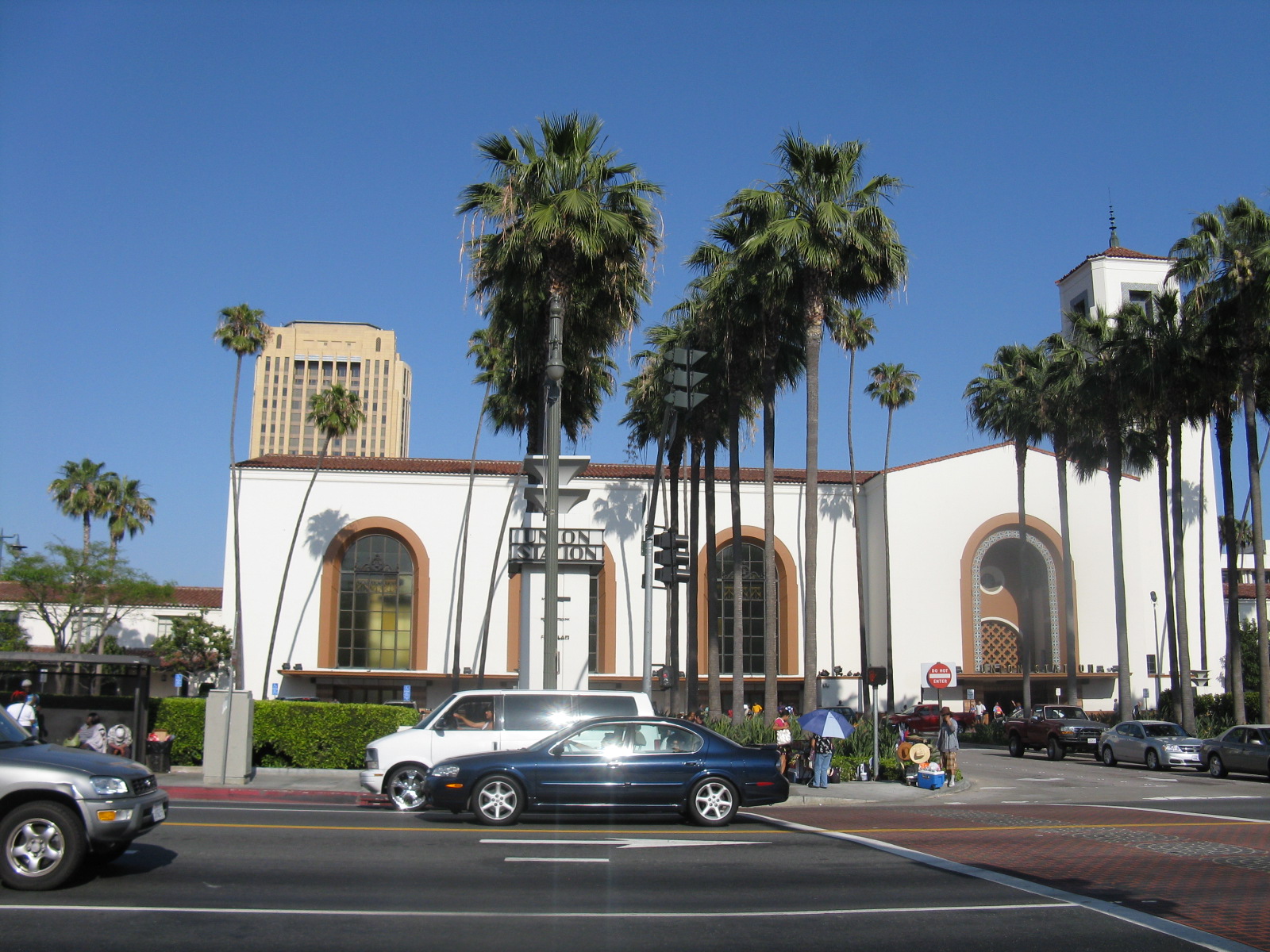 The waiting room of Union Station will be familiar to most as a location in numerous Hollywood movies.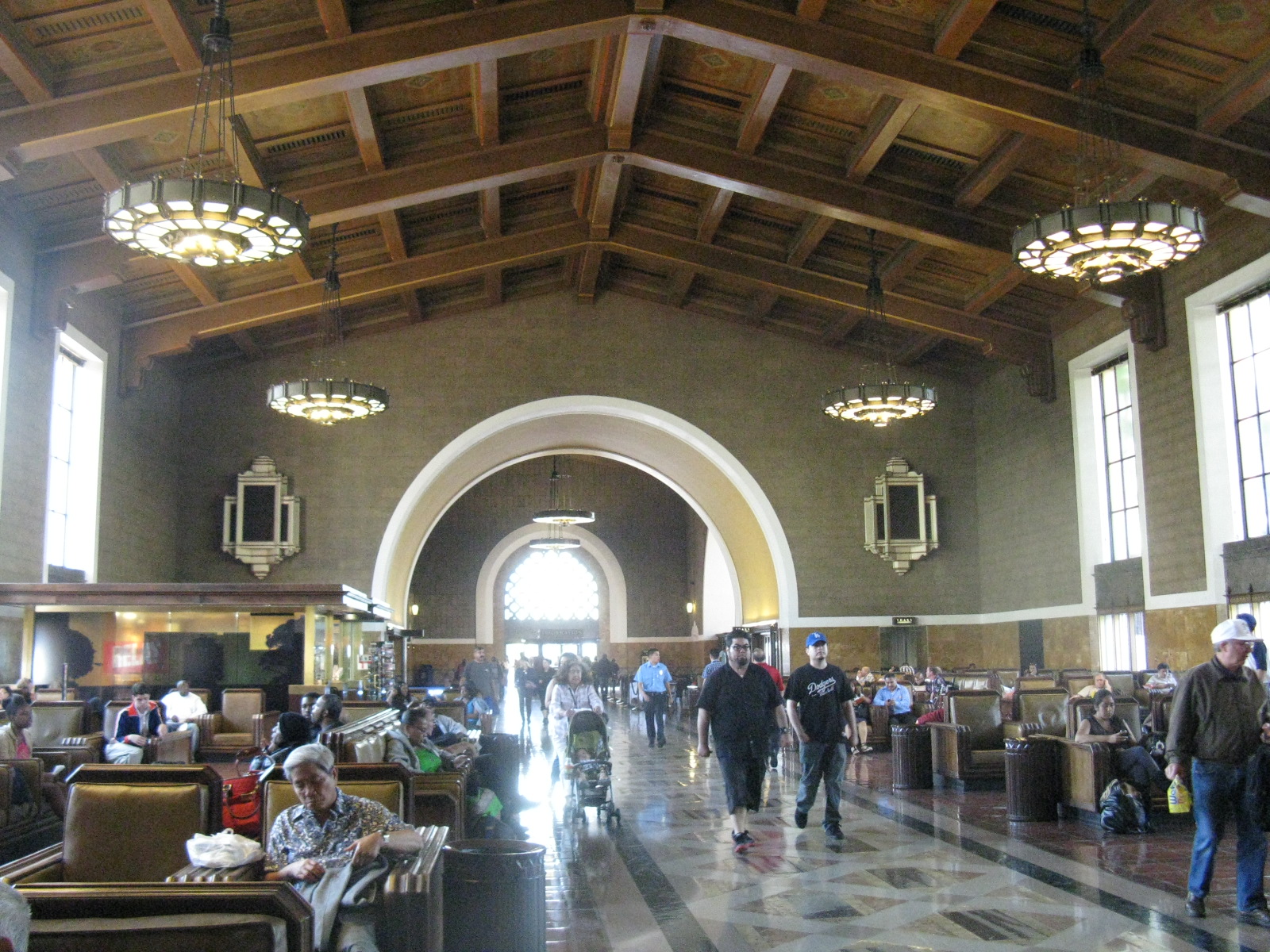 Union Station still hosts several Amtrak trains each day, as well as many commuter trains.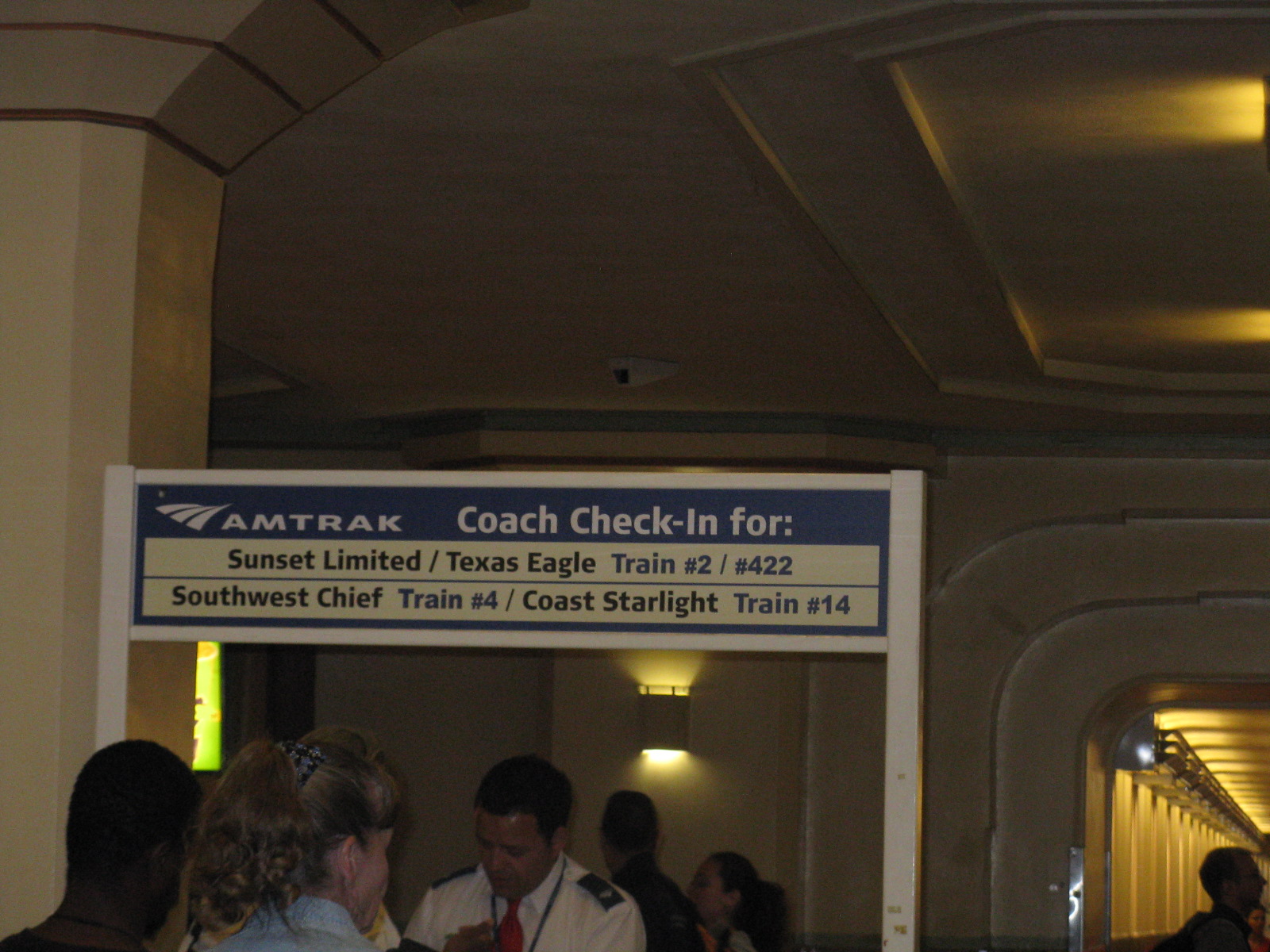 Primary power for the trip was former ATSF #3751.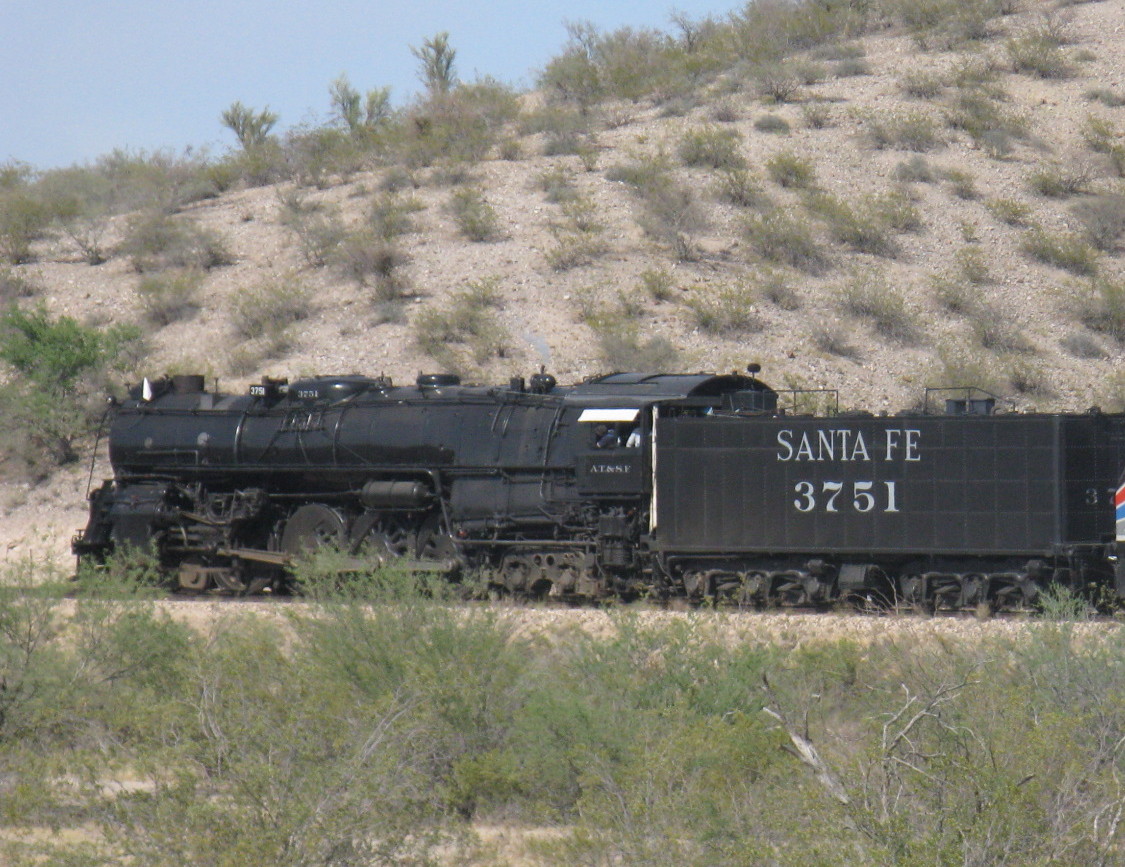 Built in 1927 and upgraded in 1941, the engine was the Santa Fe's first 4-8-4.
It was rebuilt and restored to operation in 1991.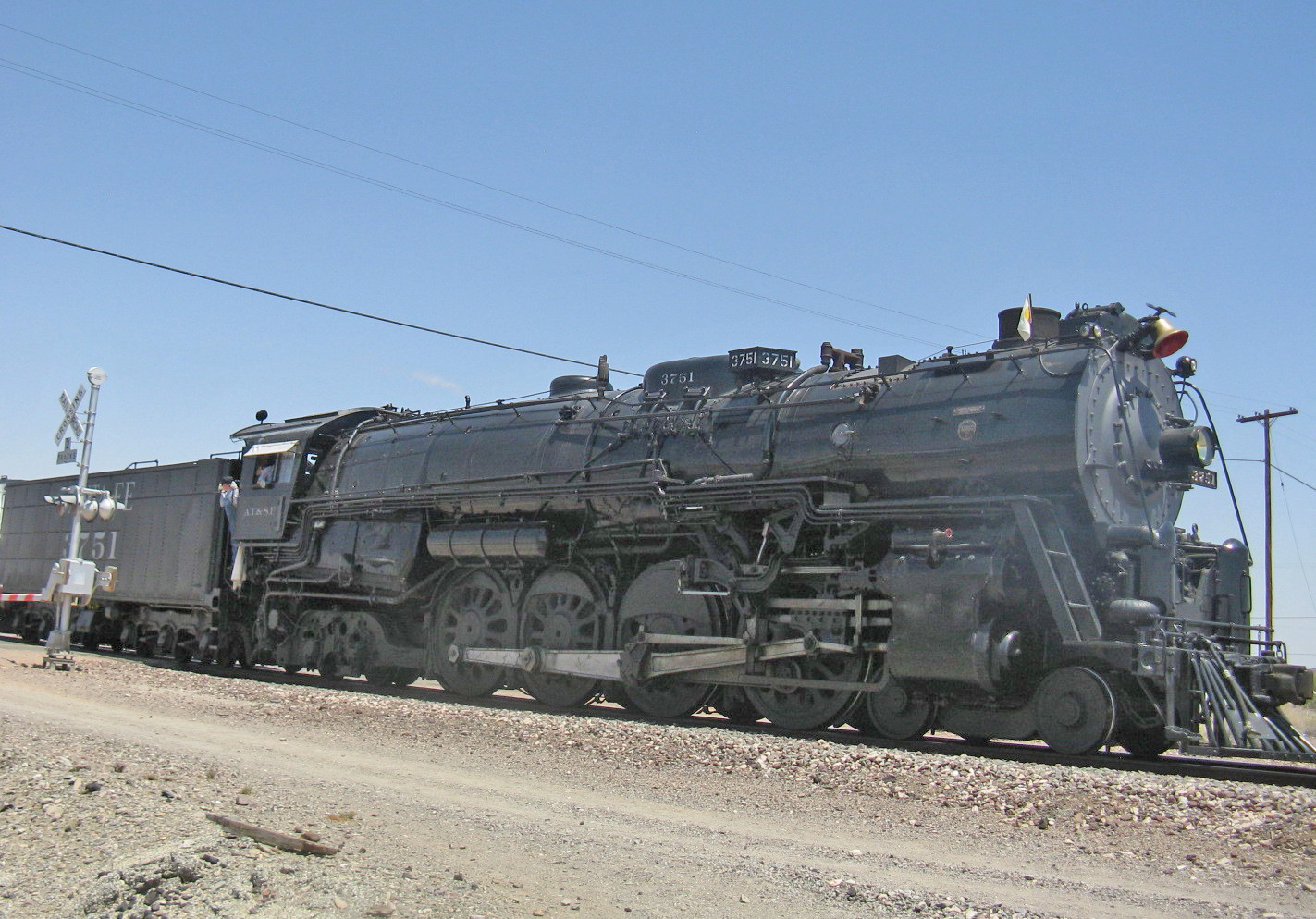 The plan was that 3751 would be accompanied by an auxiliary water tender loaned by the Friends of 4449 (shown here with 4449 in 2011); however, that tender was embargoed by the UP in Oregon. Additional watering sites for the locomotive were hastily arranged on several days.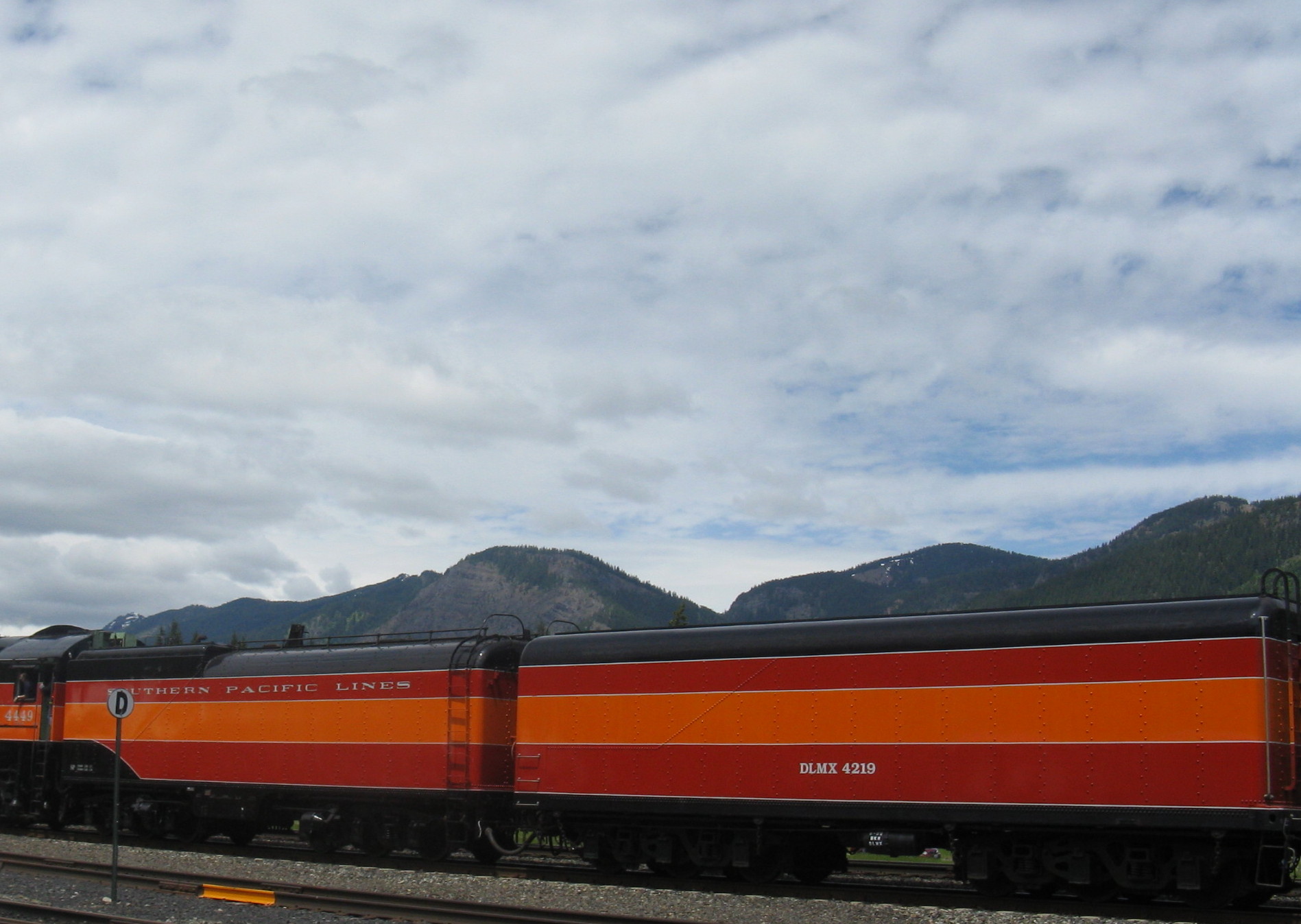 Two Amtrak P42 diesels accompanied 3751 to provide HEP and assistance if necessary: #66 (in a heritage scheme) and #809.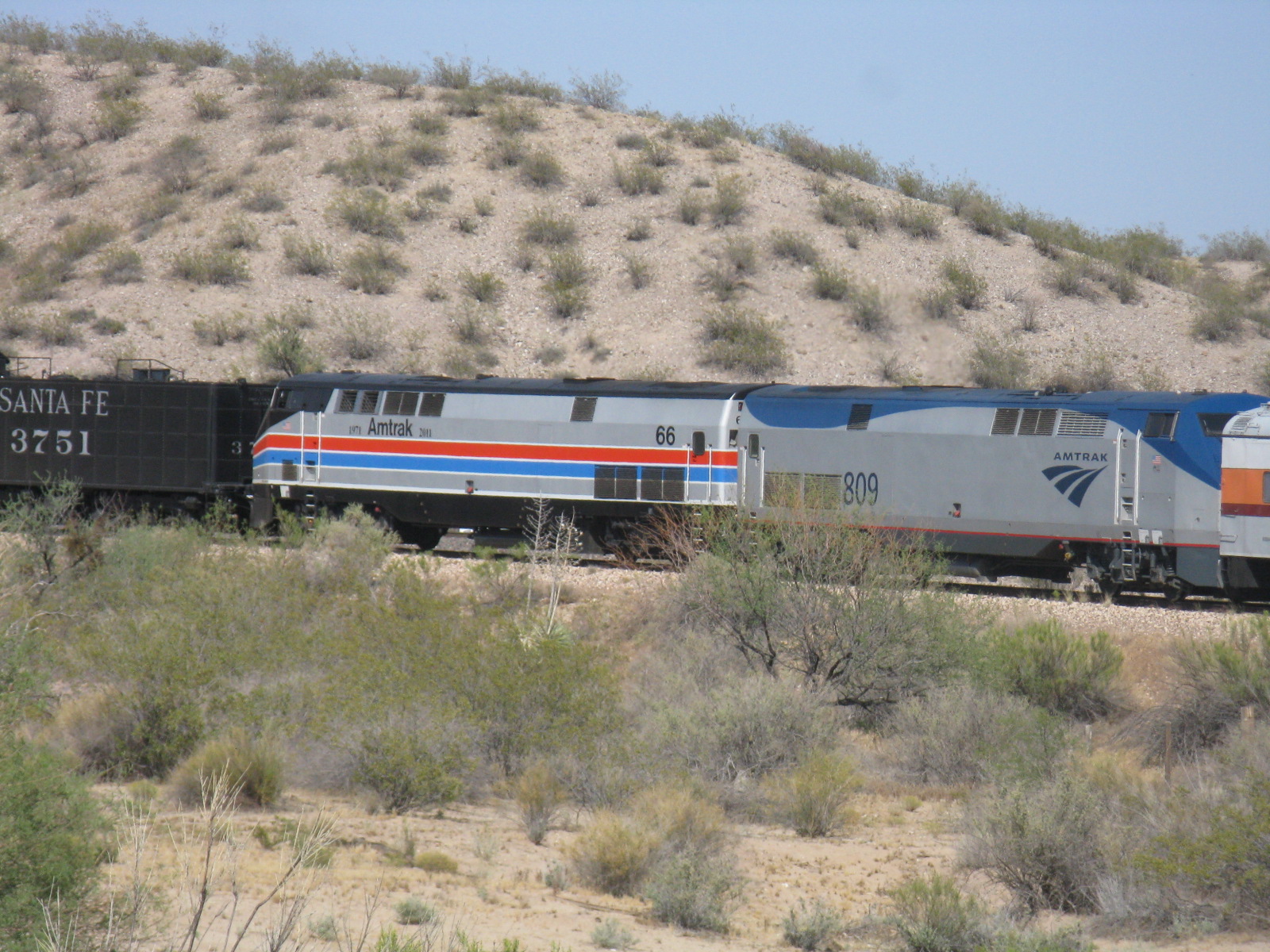 The well-known and widely-traveled private car "Caritas" immediately followed the locomotives, and was occupied by Amtrak and engine crew.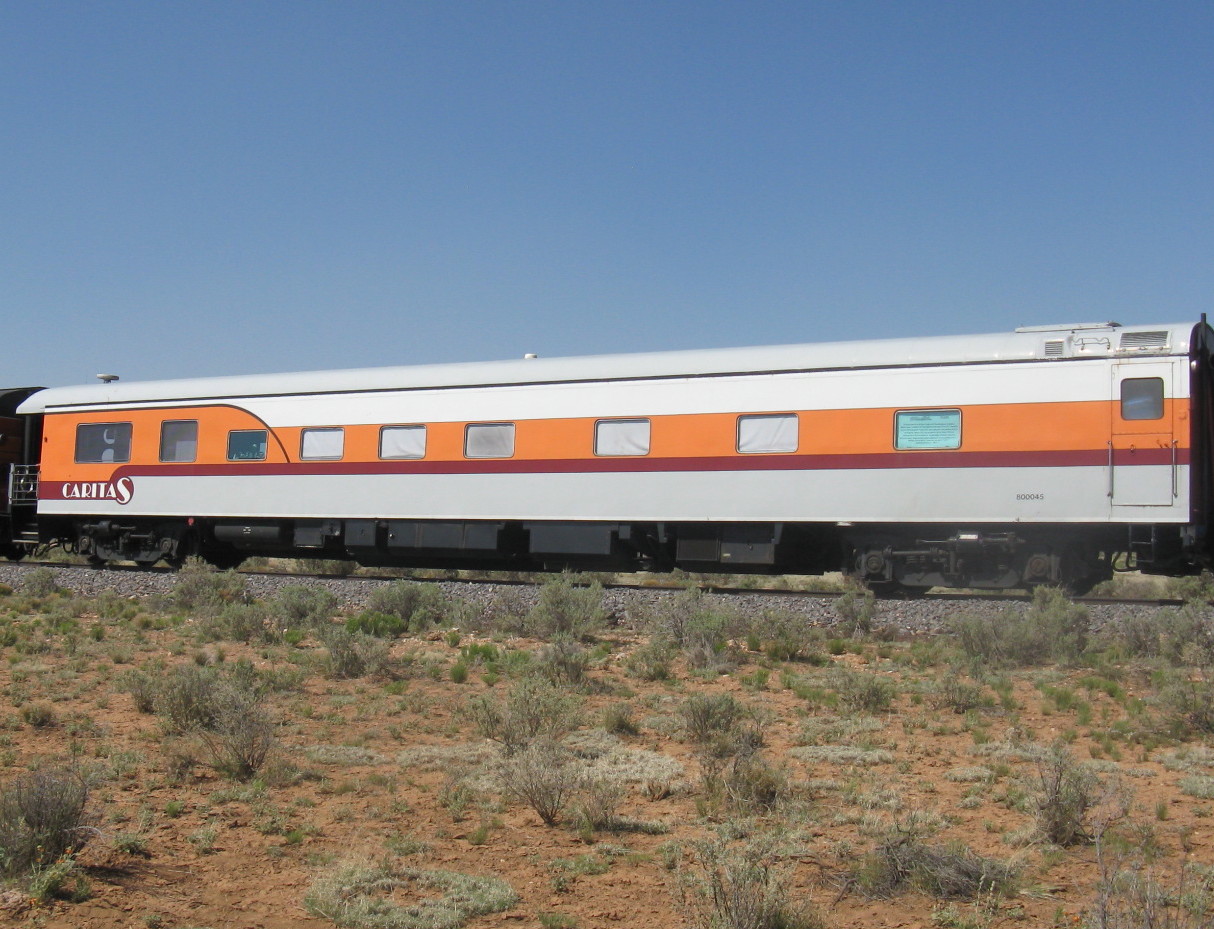 Baggage car "Gordon Zimmerman," also on loan from the Friends of 4449, served as a supply car for the engine, and for souvenir sales and open-door viewing.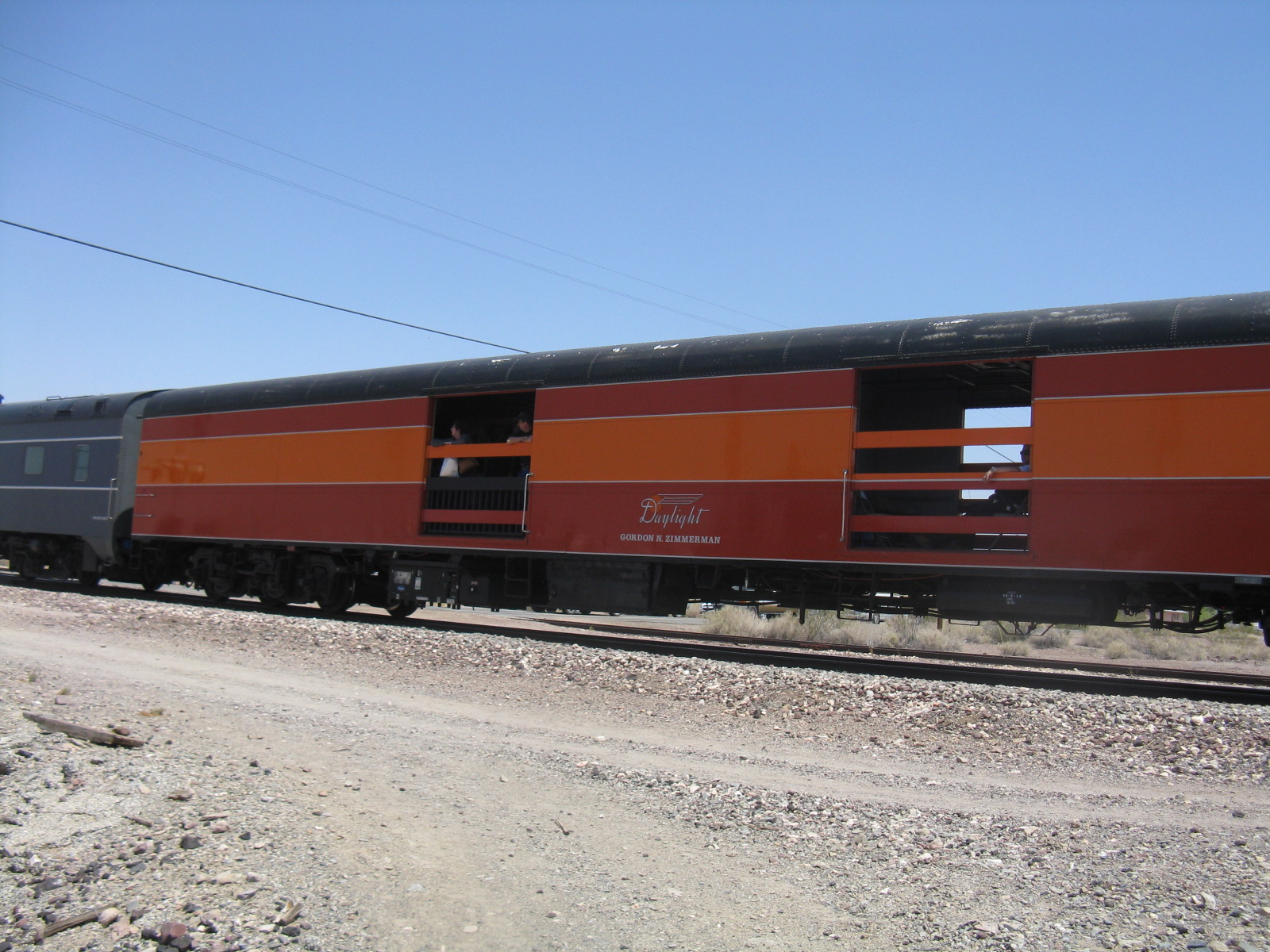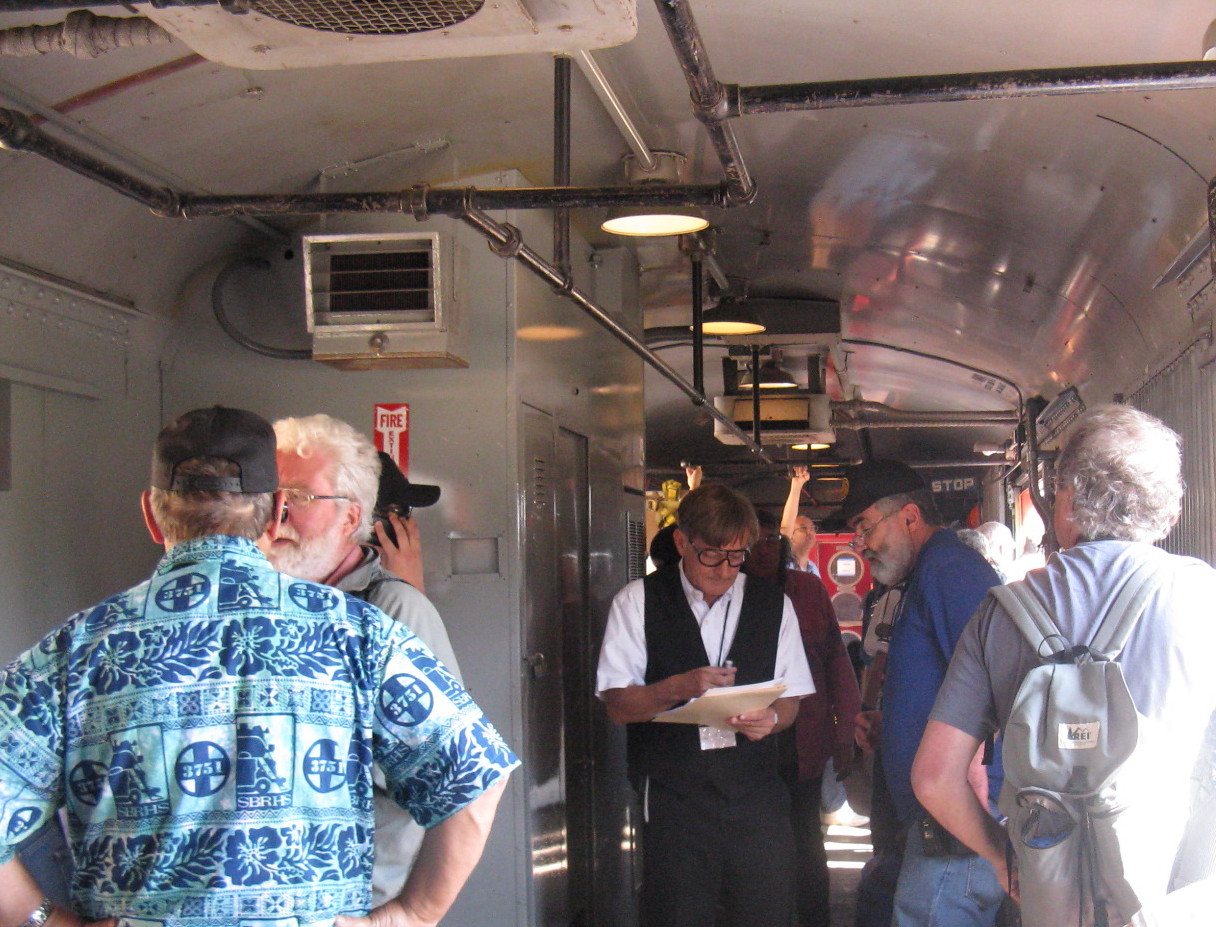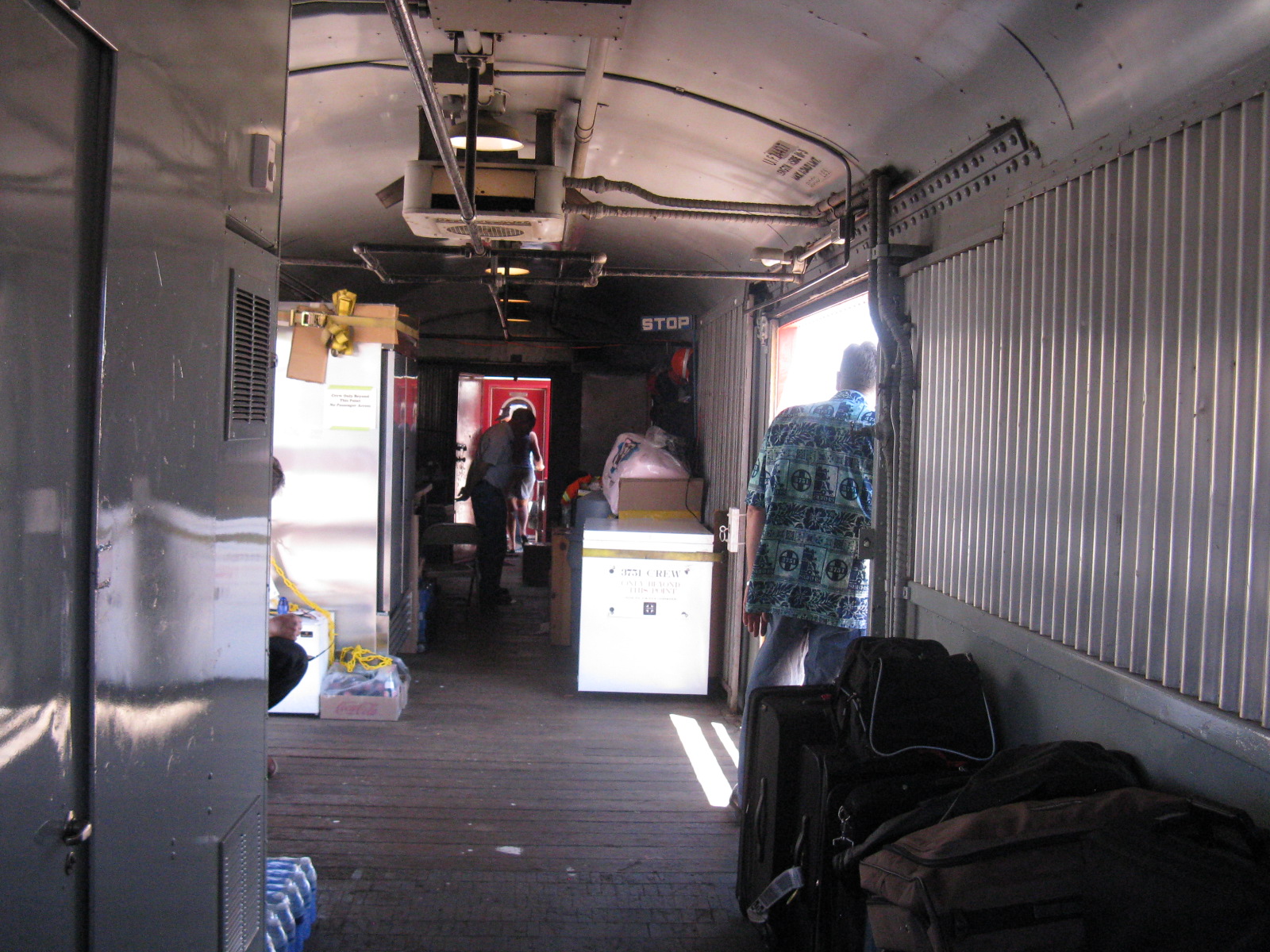 Two lounge cars were on the train, including "Overland Trail," built by PS in 1954 for SP; whose interior includes a barber shop where haircuts were available on two days.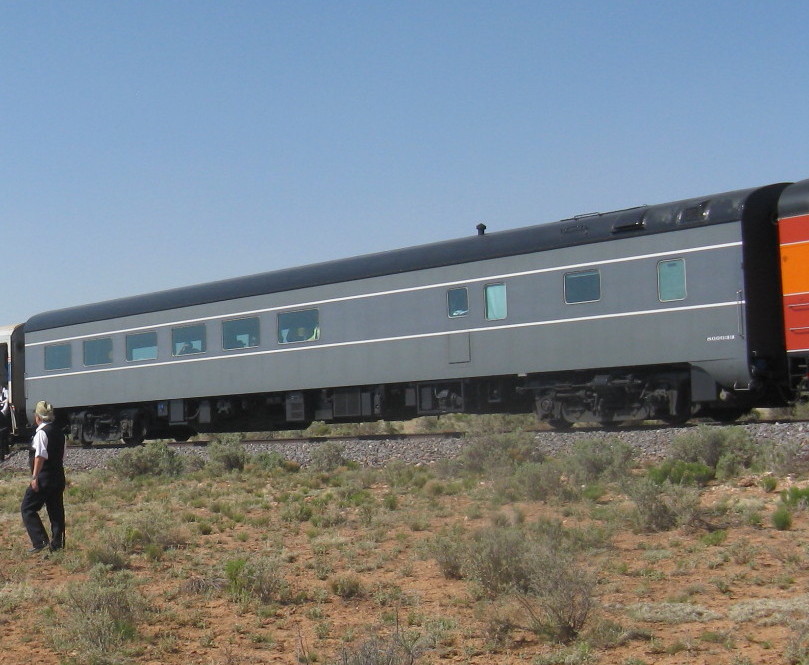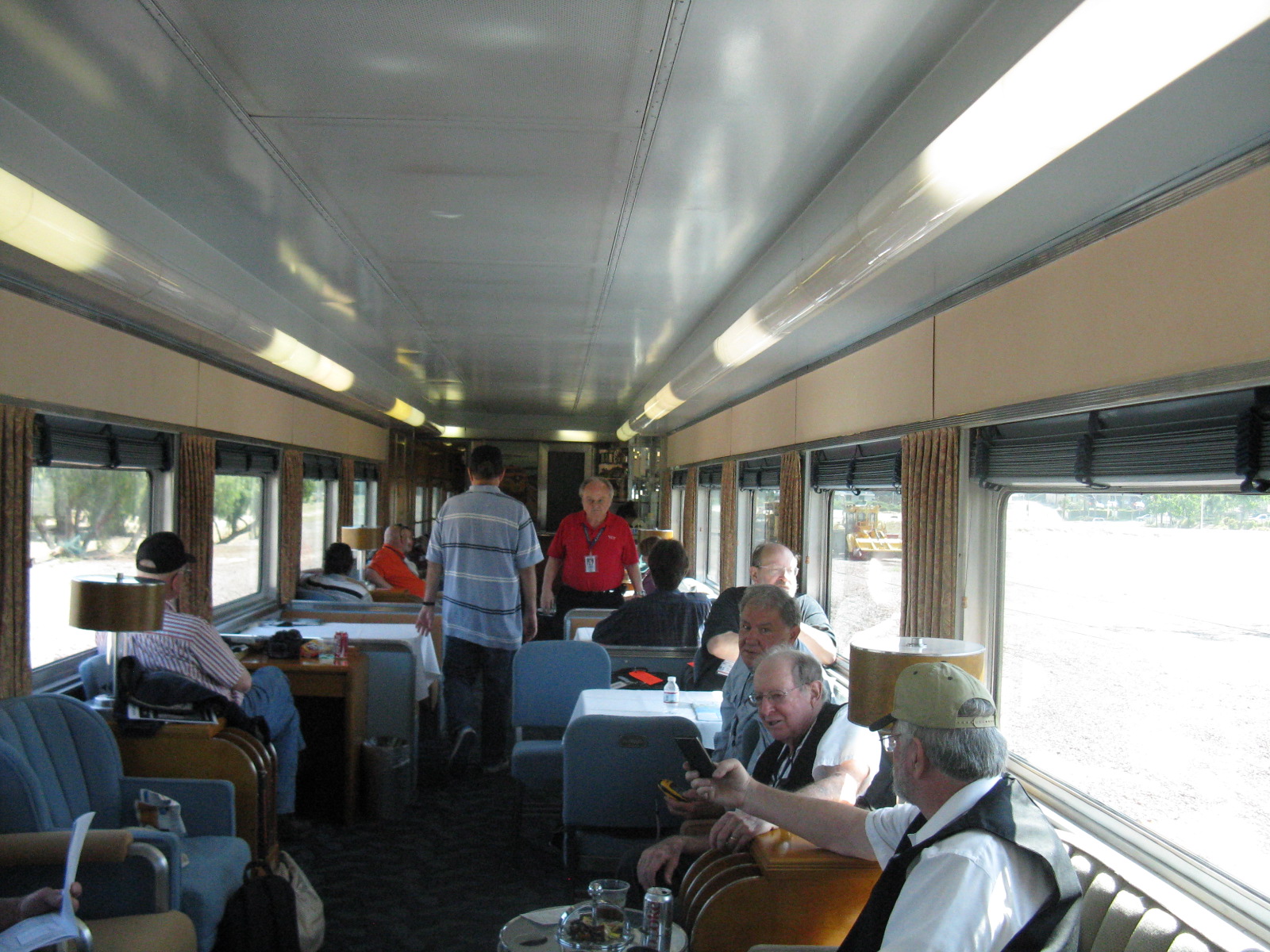 The other lounge car was "Royal Gorge," built by PS in 1949 for the D&RGW; the interior is still being rebuilt by the current owner.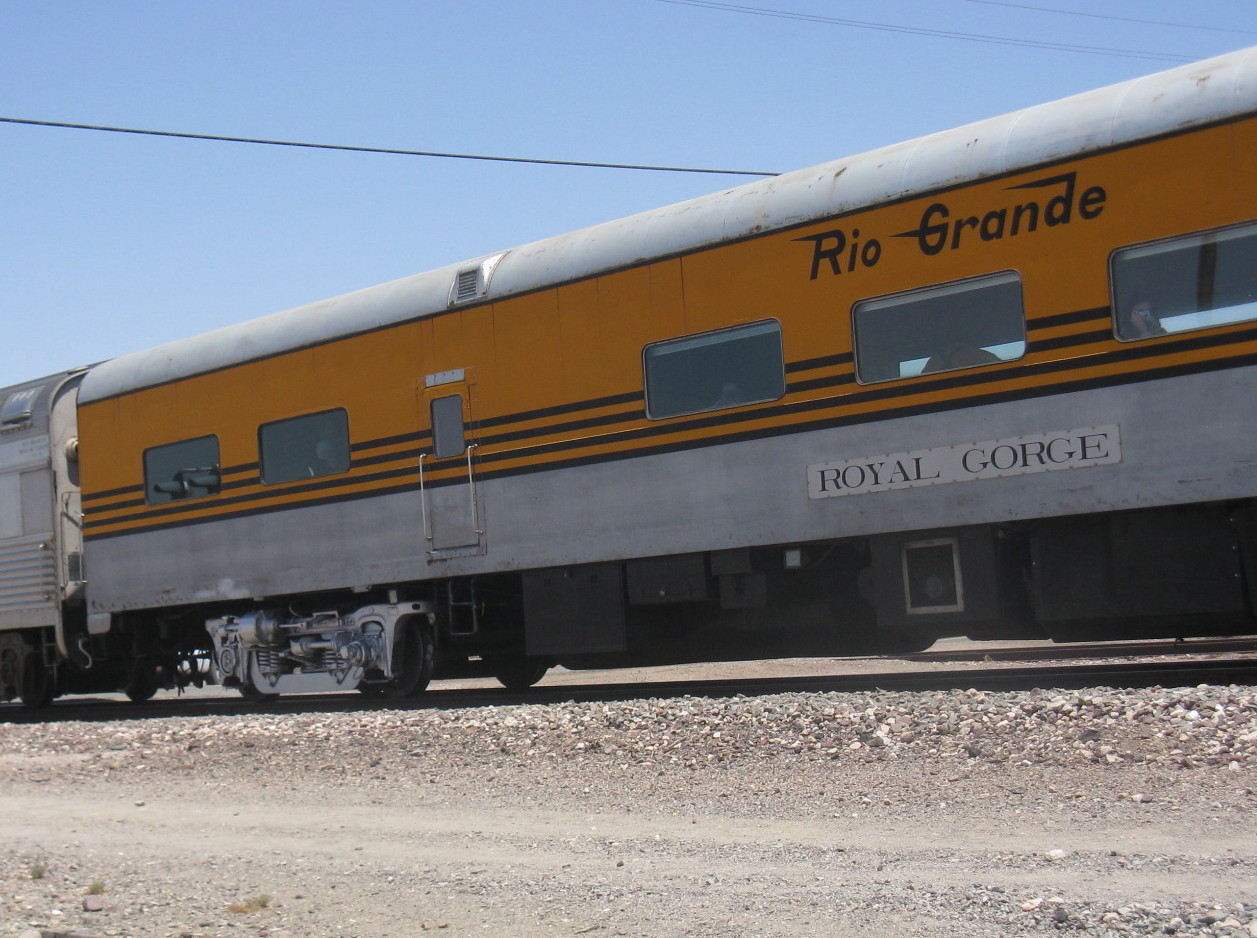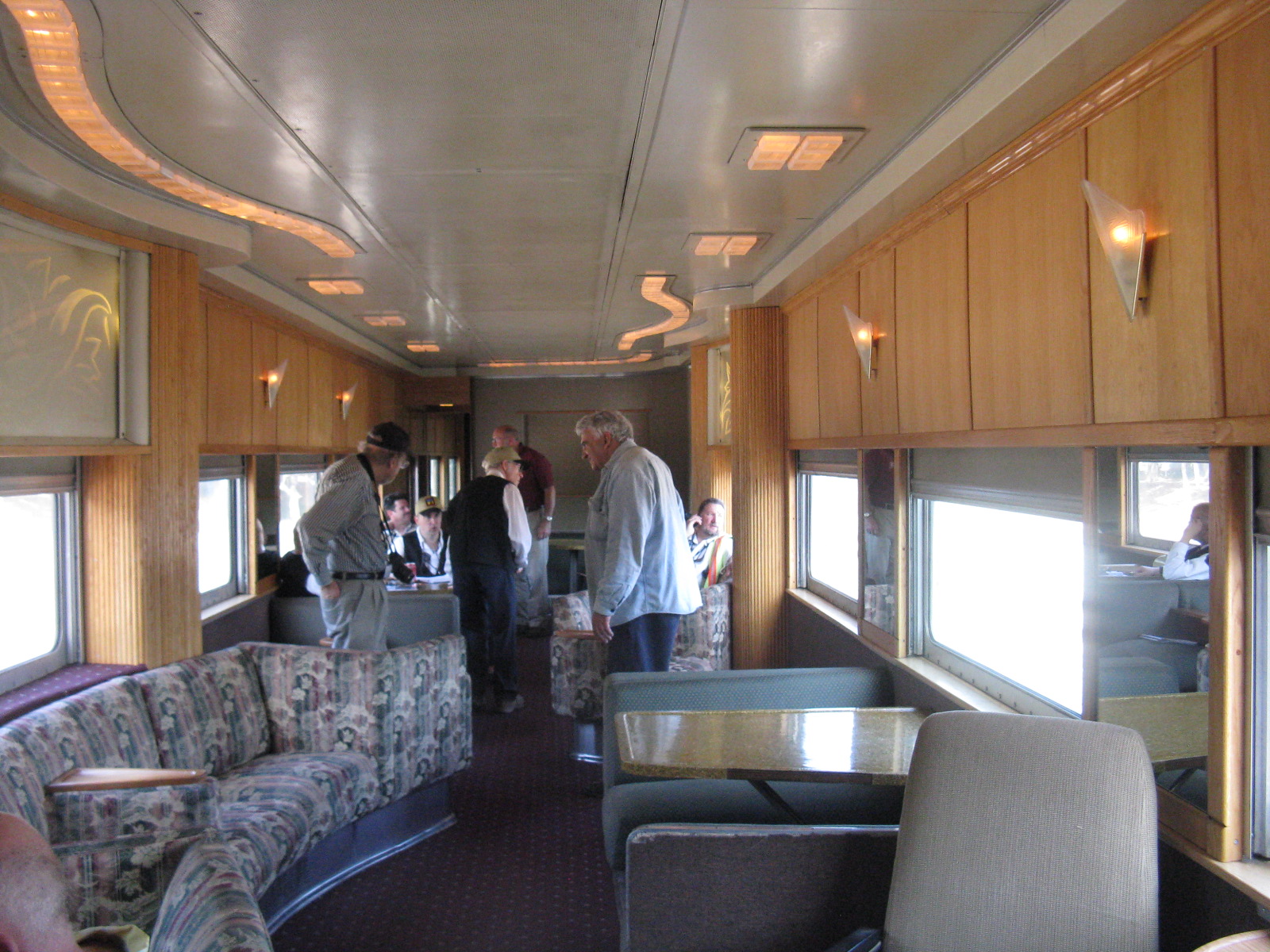 Between the two lounge cars was an Amcafe, the only Amtrak car on the train, which served snacks and light meals. (As least one box lunch a day was also provided to coach passengers by the tour organizers.).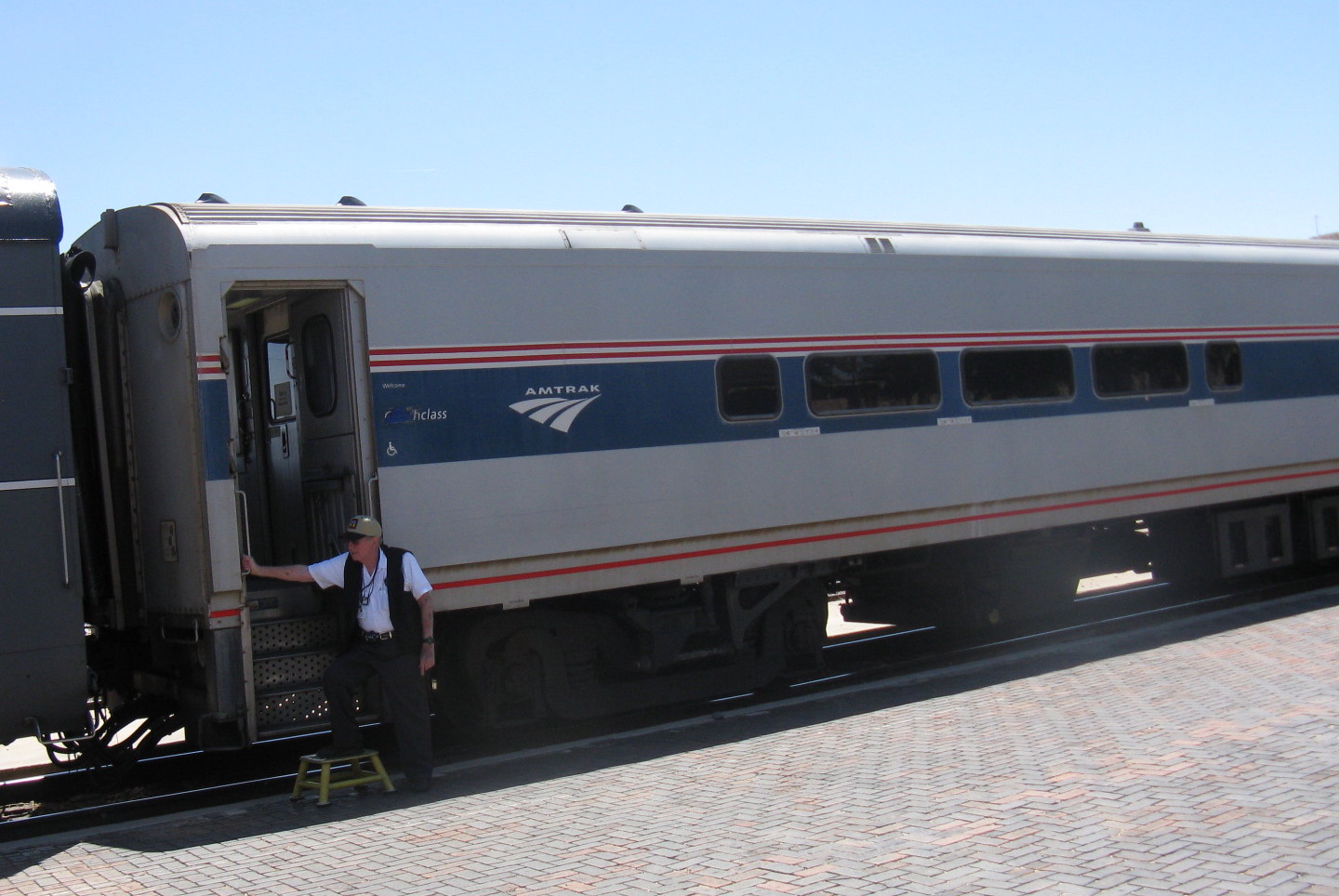 Coach "Tolani," in which I rode, was built by Budd in 1954 for service on the ATSF "El Capitan" and "San Francisco Chief."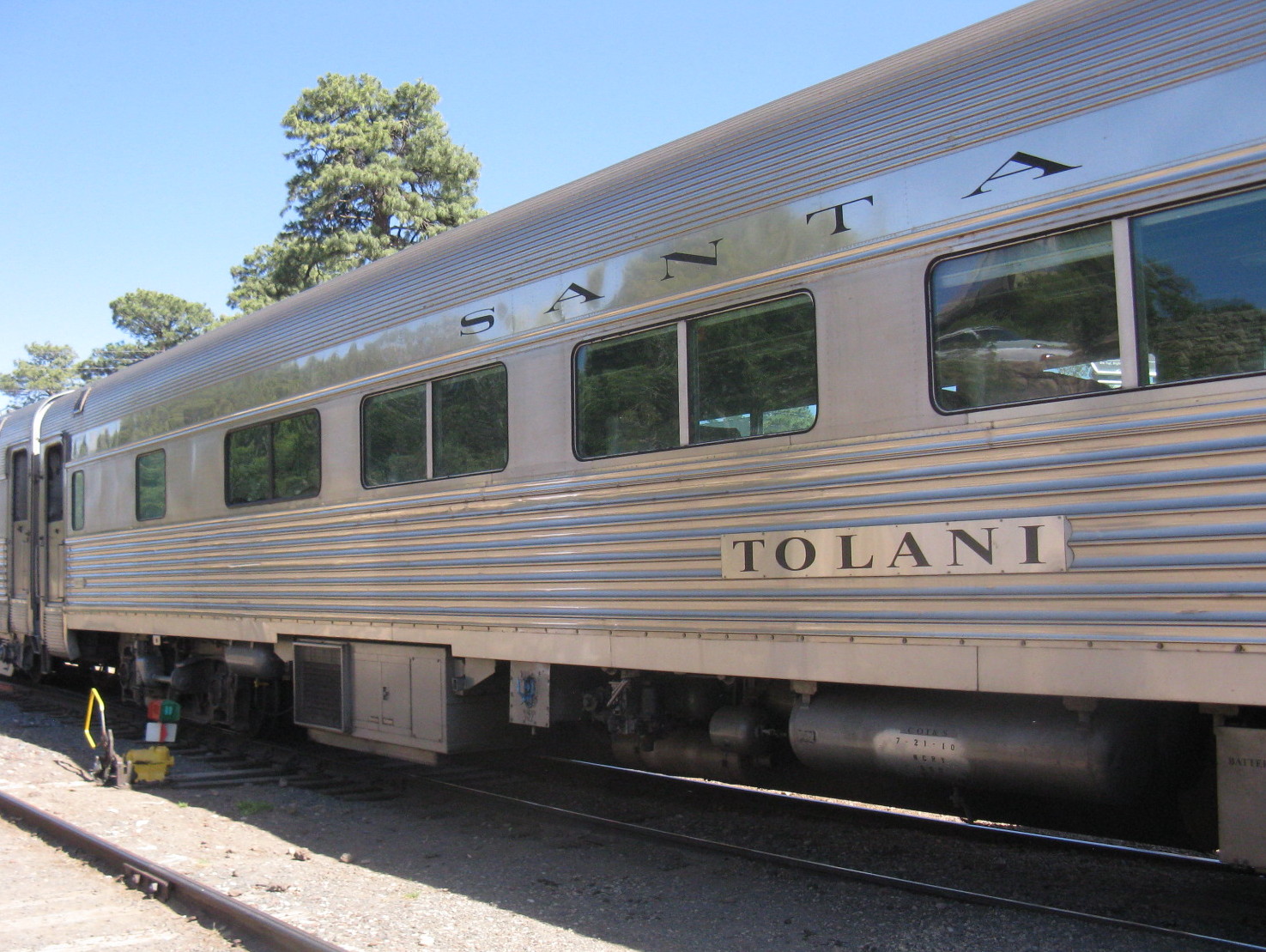 | | |
| --- | --- |
| Dome-coach "Silver Splendor," originally named "Silver Buckle," was built by Budd in 1956 for the "Denver Zephyr," the last streamlined train to be re-equipped before Amtrak. | |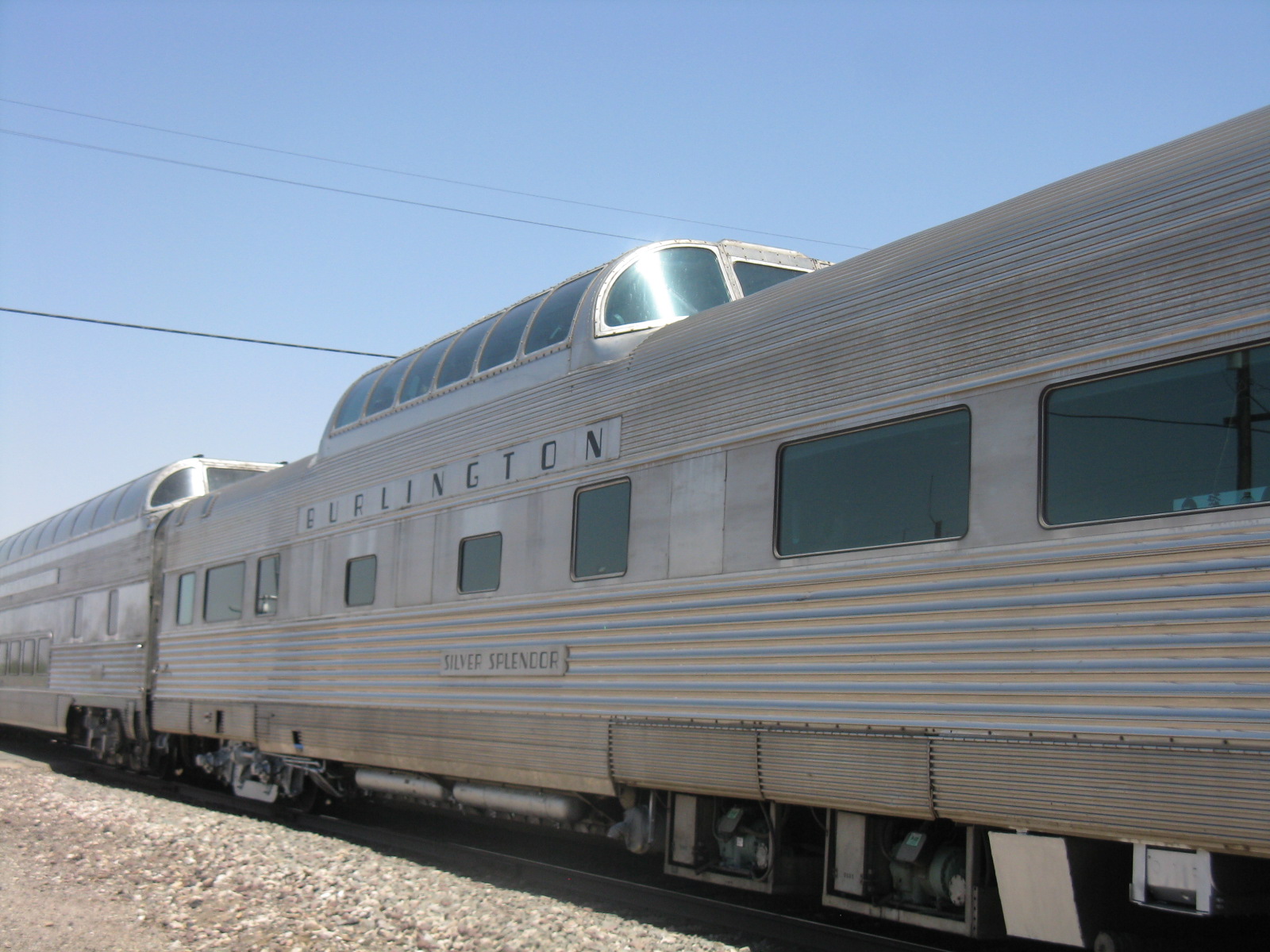 Although the car is now billed by the owner as a dome-diner-lounge, the dome looks much as it did in 1956 except for changes in seating.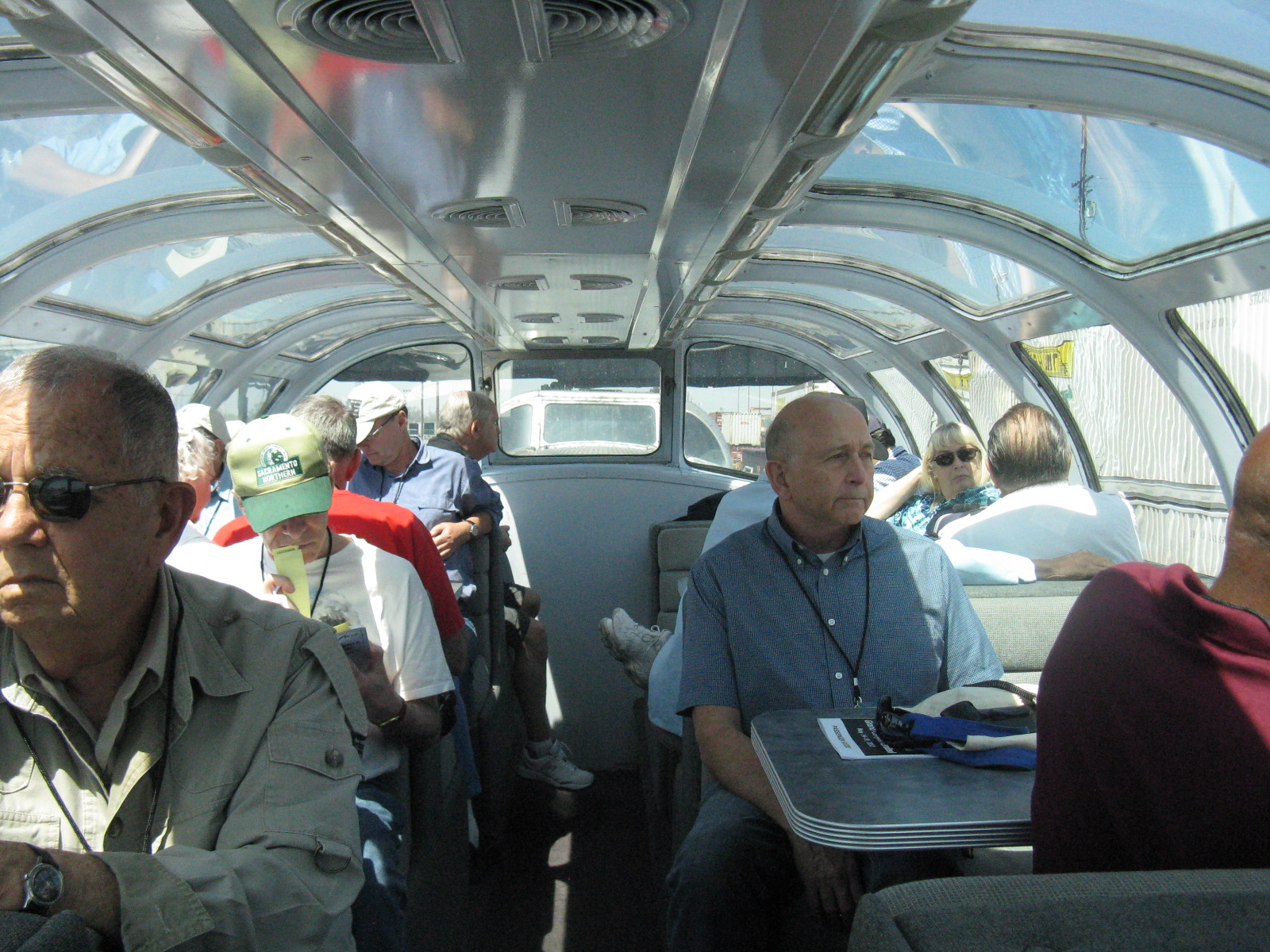 "Sky view" is a full dome car built by Budd in 1954 for ATSF, which also ran on Amtrak's "Auto Train" and in Alaska.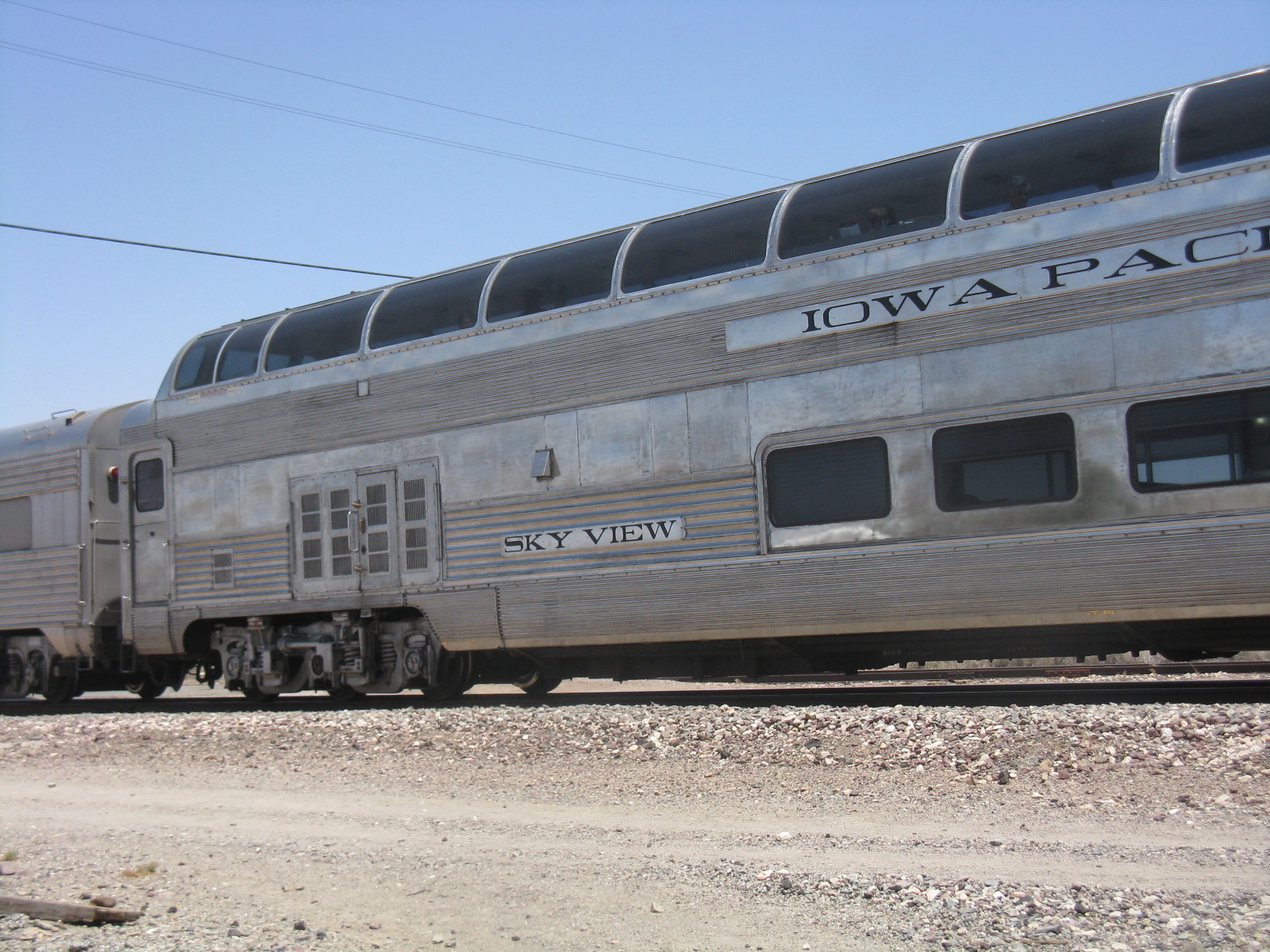 Sleeper "Palm Leaf" was built by ACF in 1951 for service on the ATSF "Super Chief"; it was used as a staff sleeper on this train.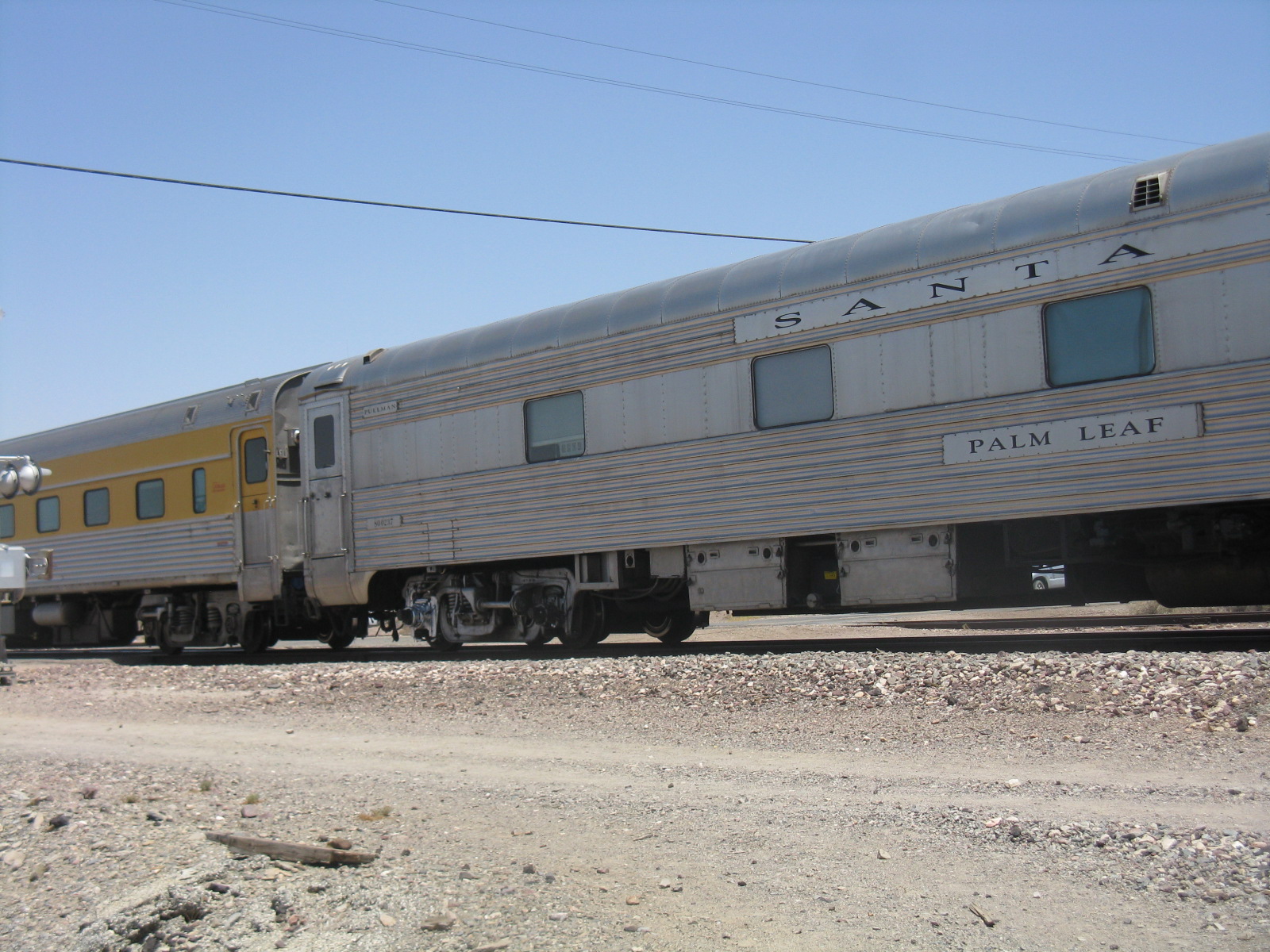 Sleeper "Pacific Sands" was built in 1950 by Budd for service on the UP, and was in Amtrak service until 1996.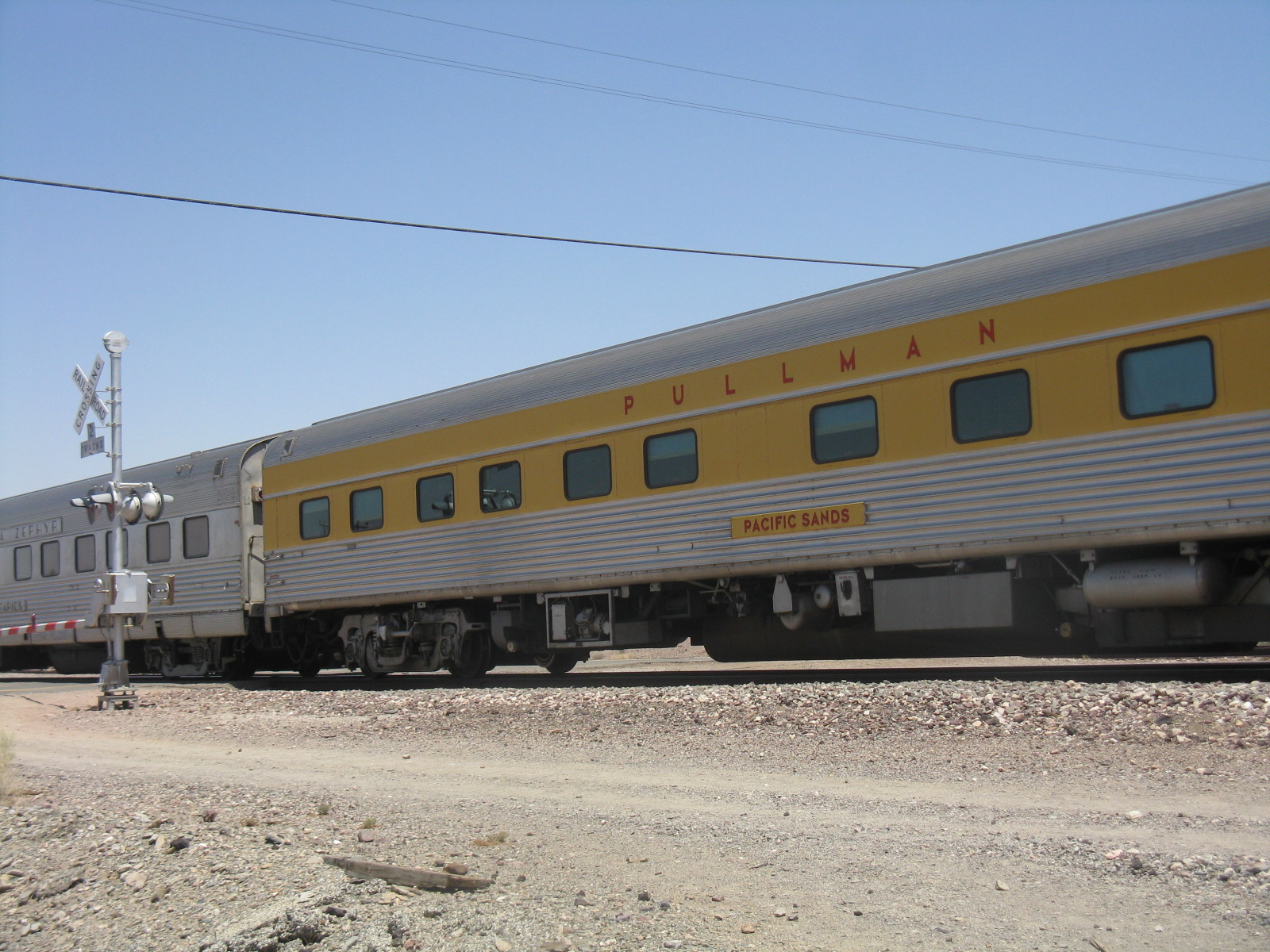 Sleeper "Silver Rapids" was built by Budd in 1948; it was originally owned by PRR and was in through operation via the California Zephyr between New York and San Francisco.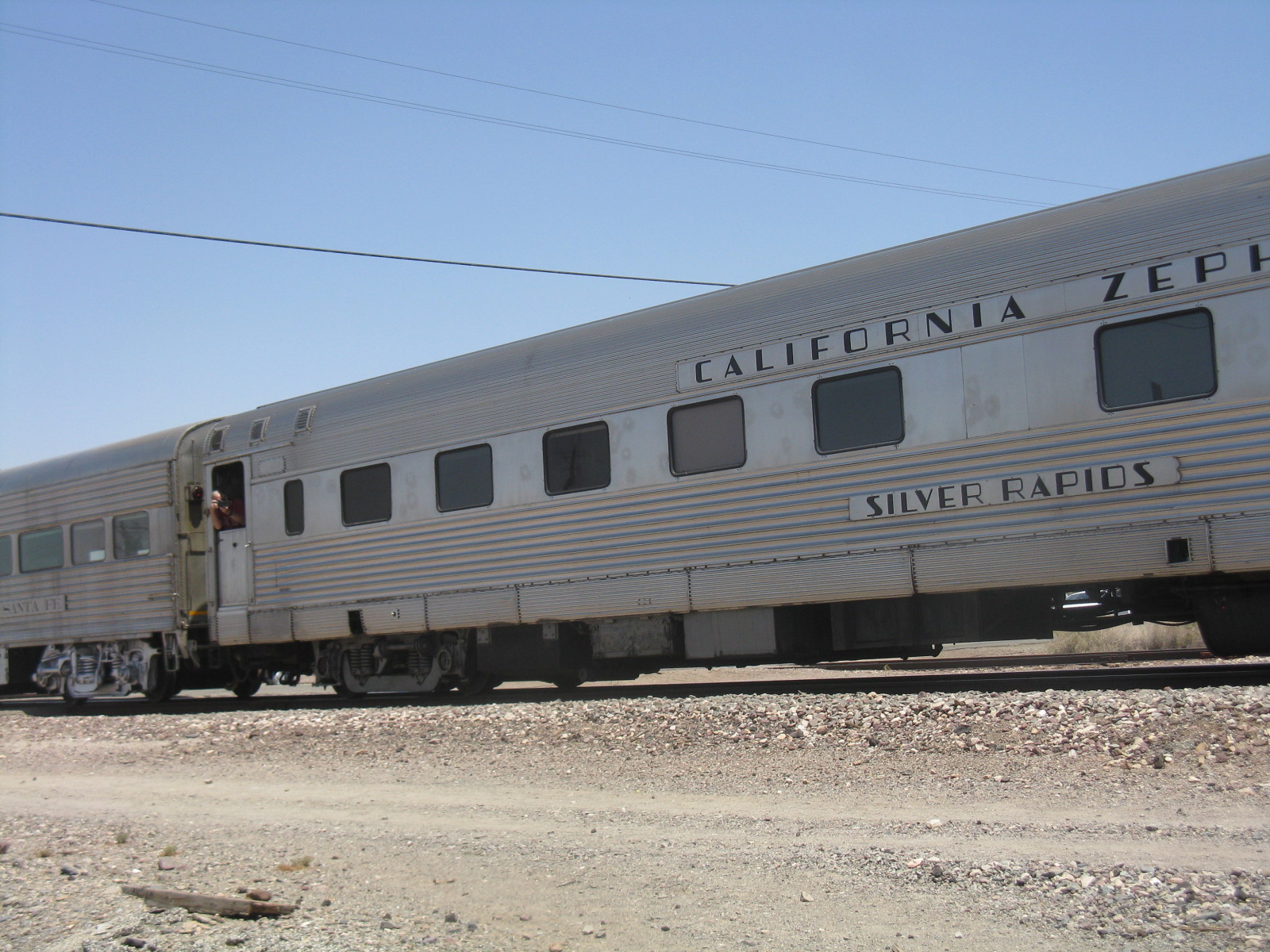 Dome-Lounge car "Plaza Santa Fe" was built by Budd in 1950 for the Super Chief, and includes one of the popular "Turquoise Room" private dining rooms beneath the dome.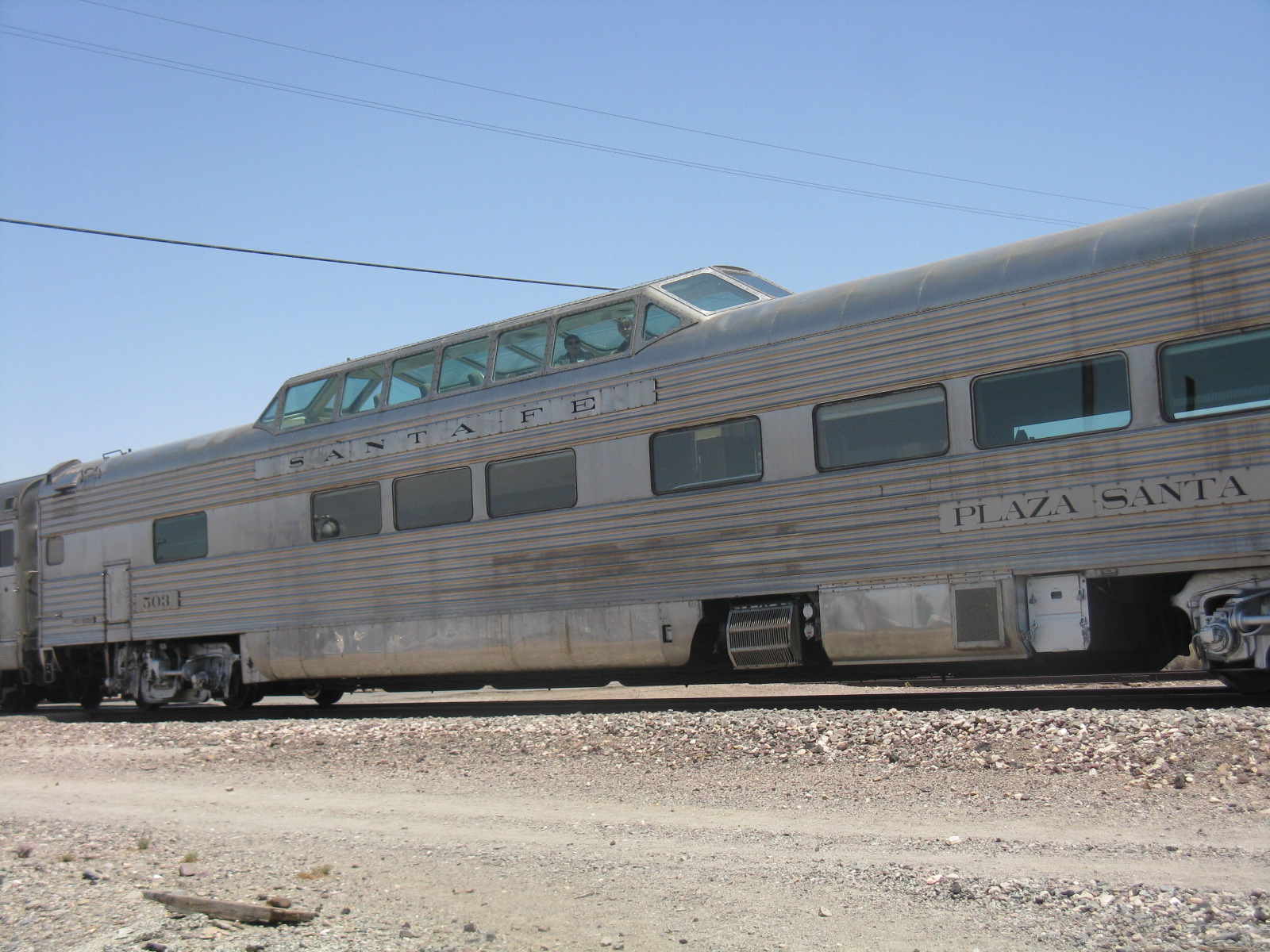 Dome-Coach "Silver Lariat" was built by Budd in 1948 for the Western Pacific's share of cars on the CZ. The interior shots are from 2011.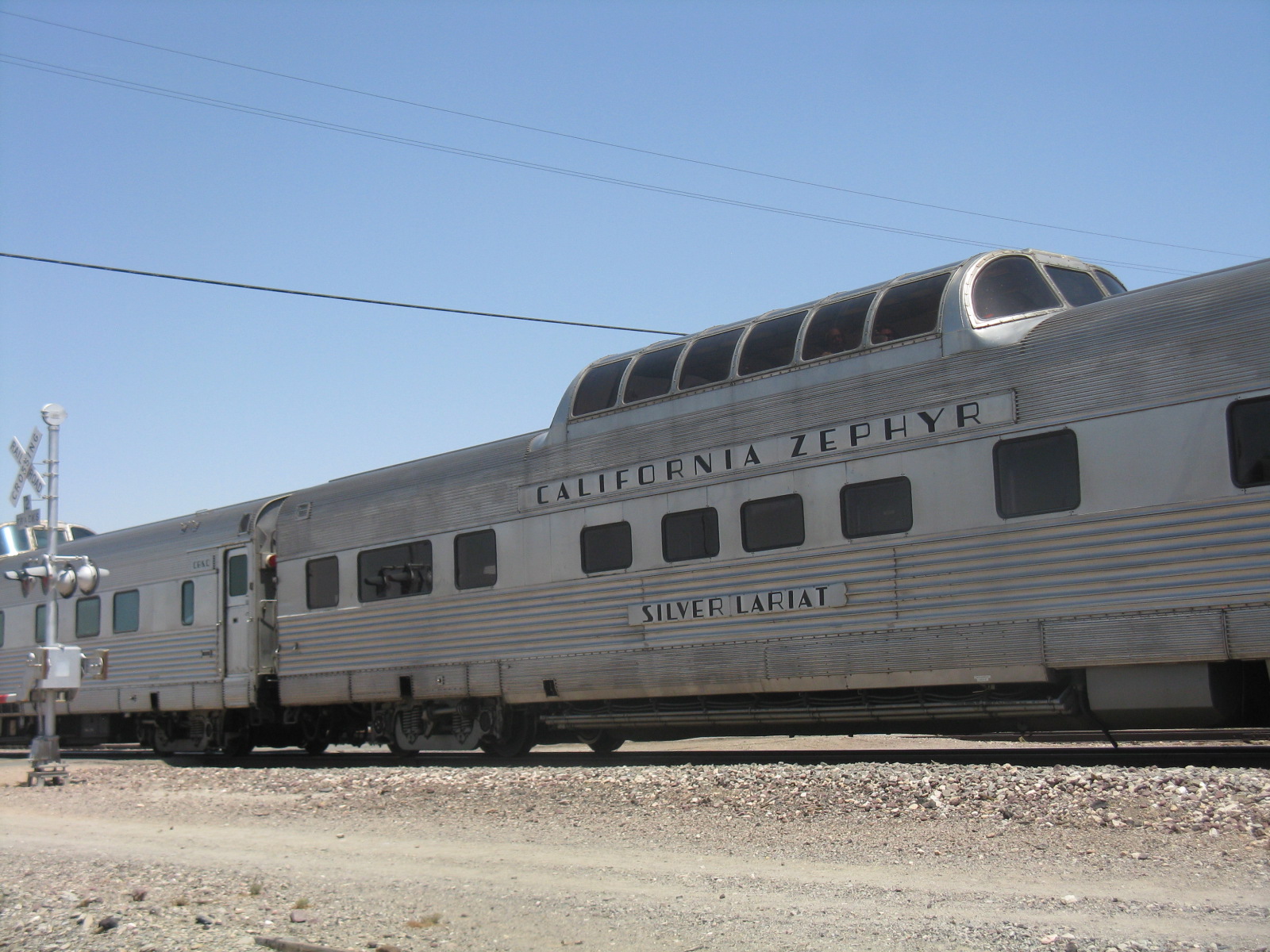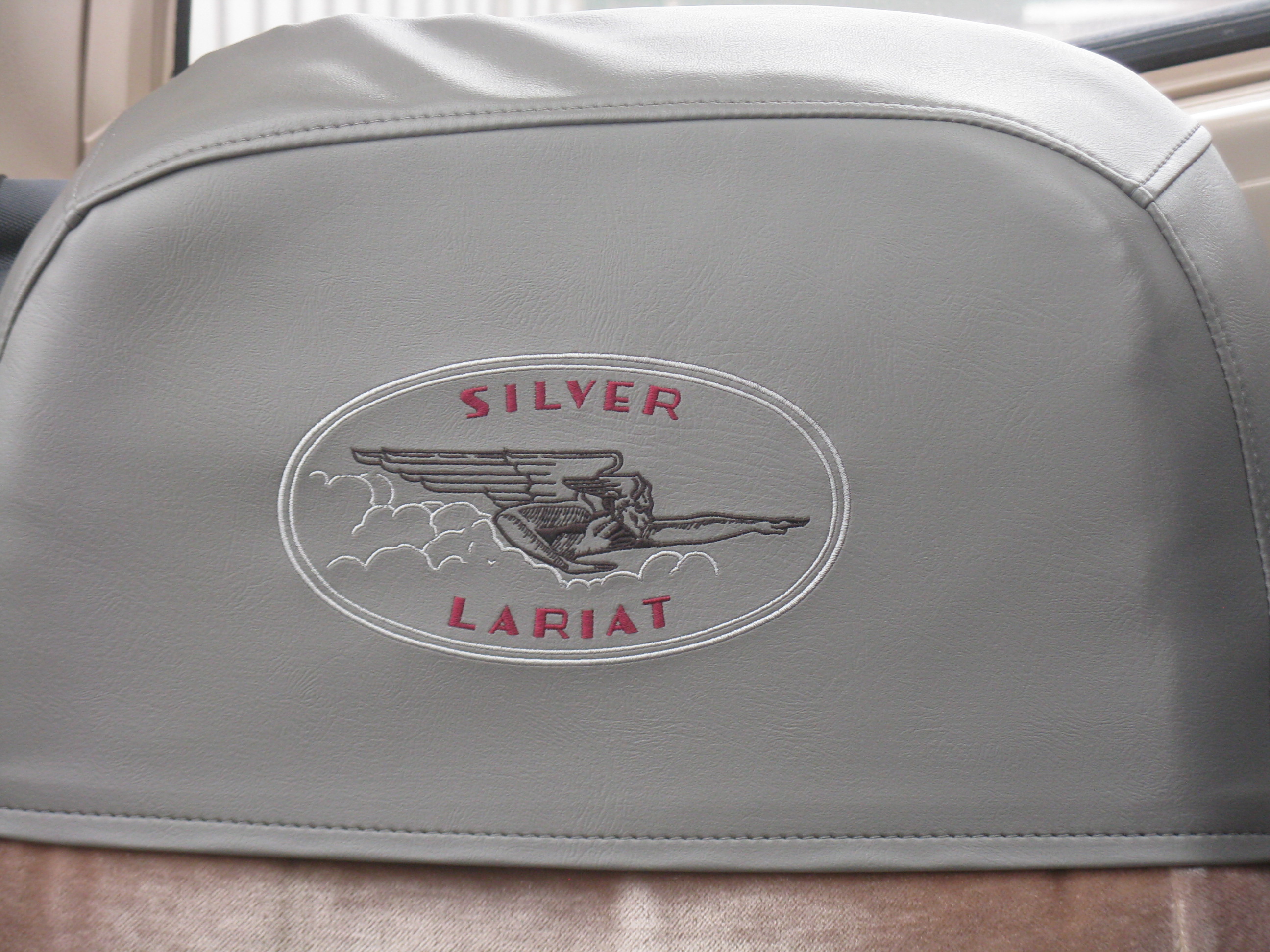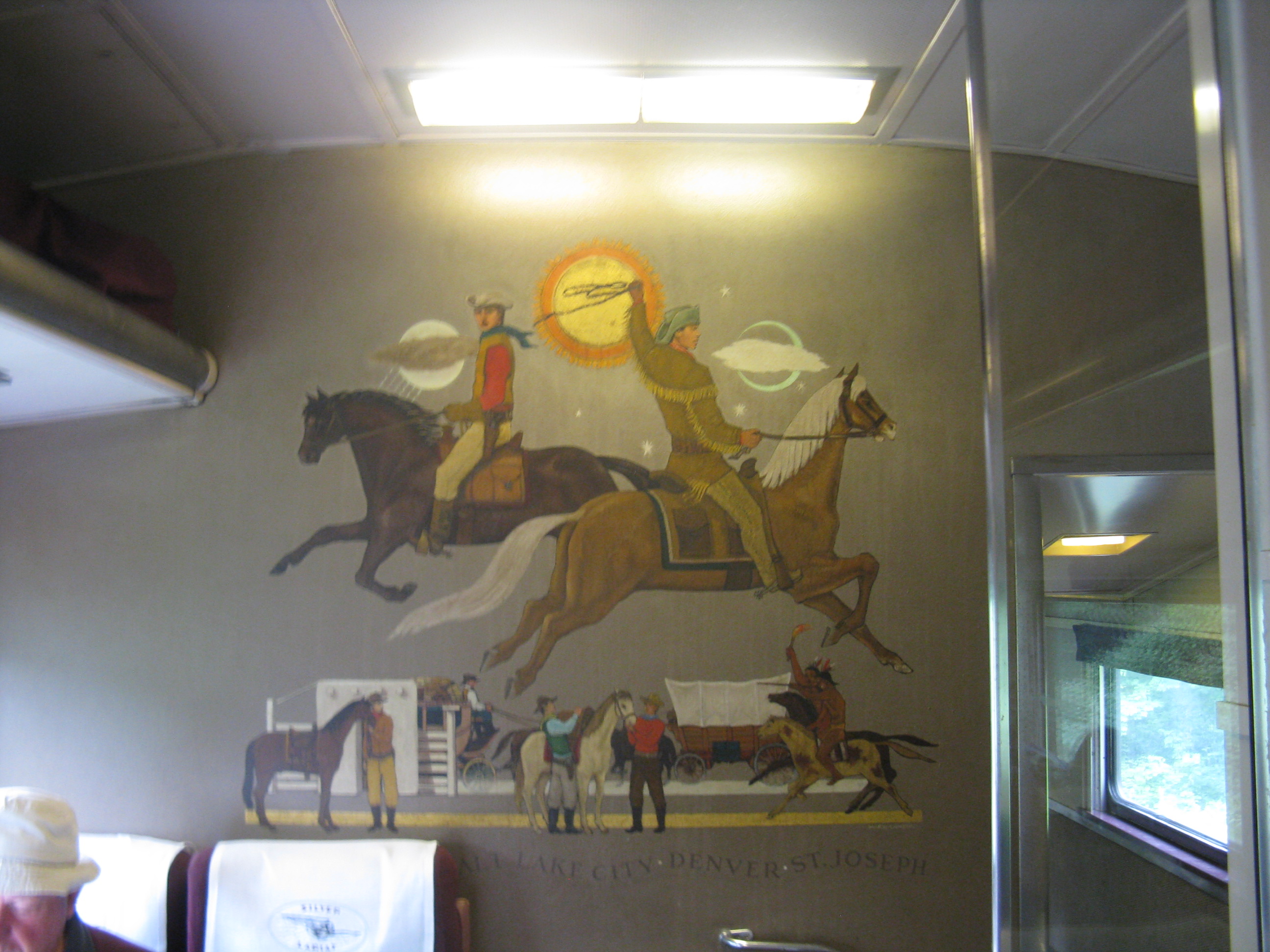 Dome-observation-lounge "Silver Solarium" was built by Budd in 1948 for the CZ.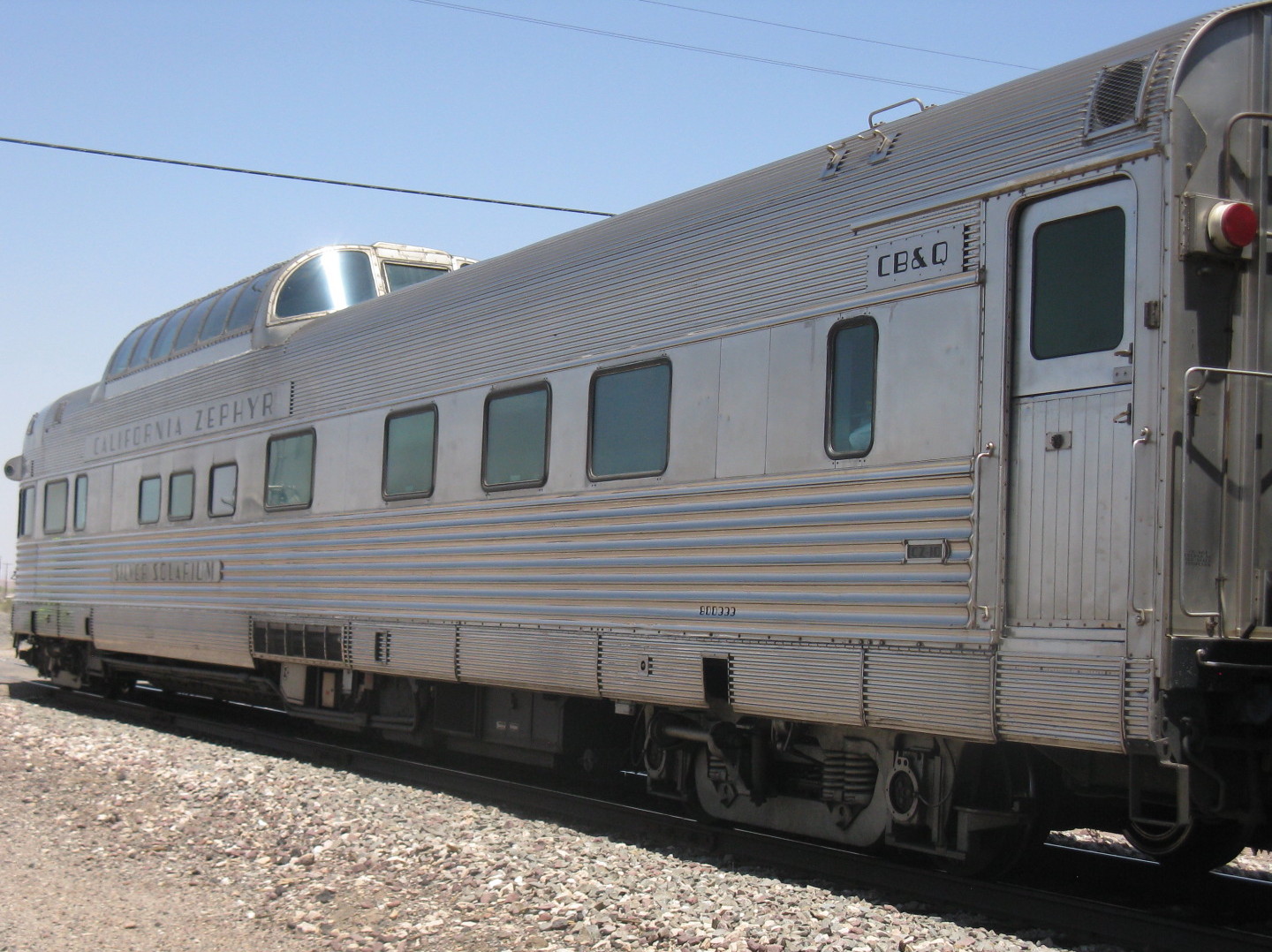 A view to the rear of the train shows the last seven cars described above.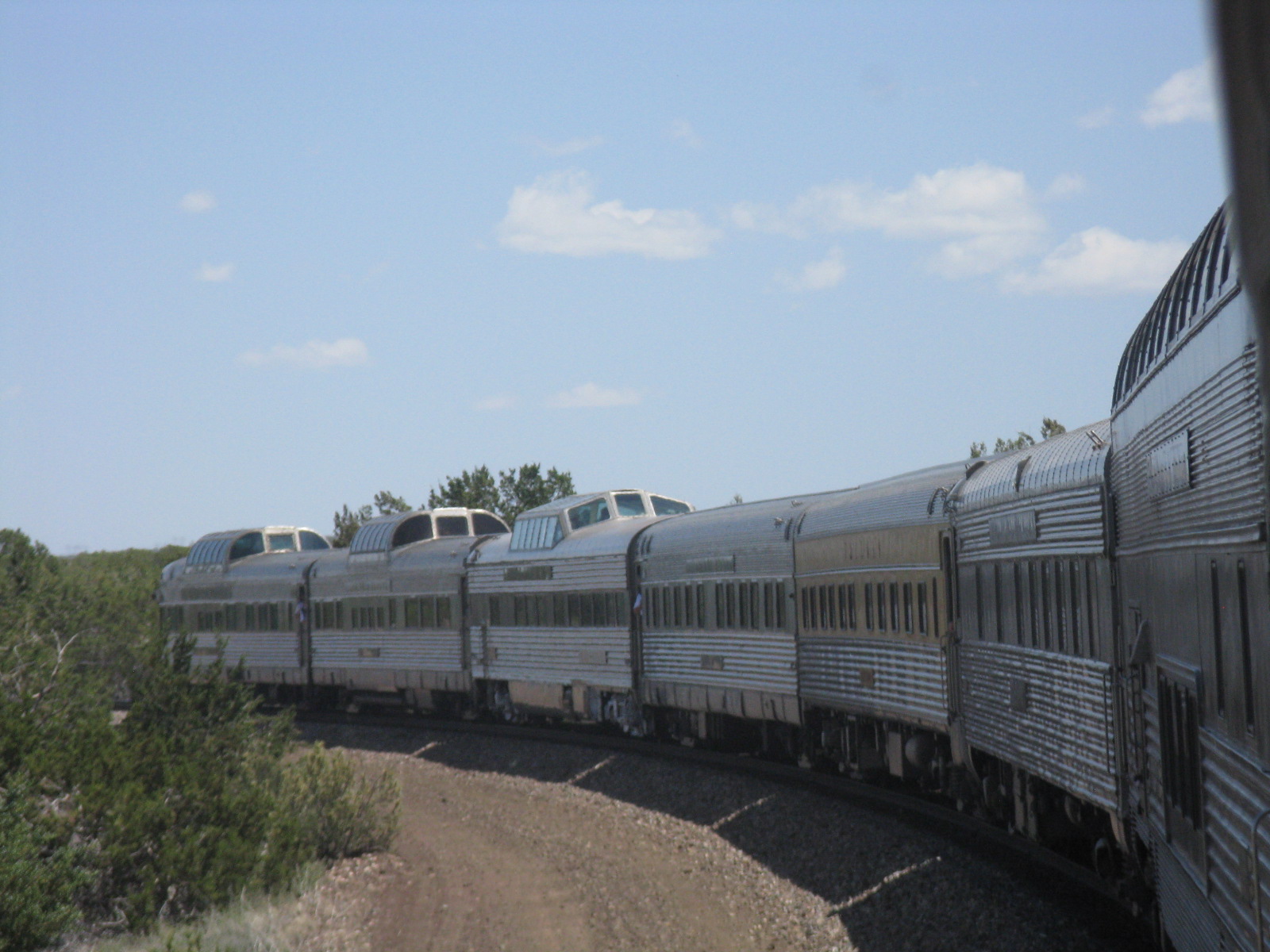 A view of the full consist in Williams, AZ. What a treat to ride a train made up almost entirely of pre-Amtrak cars in 2012!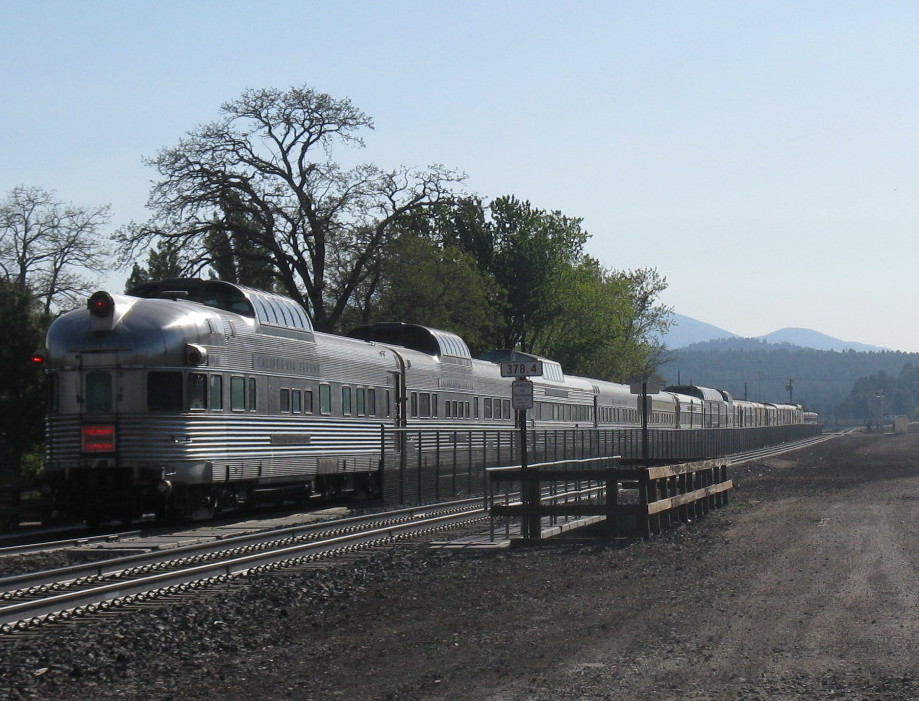 This page was designed and is maintained by Mike Condren. If you have materials
that you would like to contribute, contact me at mcondren@cbu.edu